Events
Subscribe to posts
We are honored and delighted to host His Holiness Kyabgon Gongma Trichen Rinpoche (the 41st Sakya Trizin) for a full-day teaching at Bodkhang on Wednesday, August 15, 2018.
| | | |
| --- | --- | --- |
| Time | གསུང་ཆོས་ | Teaching |
|  09:30 am | ཕུར་པའི་དབང་ | Vajrakilaya Empowerment |
| 12:00 pm | ཞལ་ལག་བར་སེང་ | Lunch Break (a simple lunch will be available for purchase) |
|  02:00 pm |  འཕོ་བ་ | Transference of Consciousness |
Suggested Donation: $25 for ages 19 and over. 
More details to follow. 
POTLUCK! from 
1 pm - 5 pm
 at Luuwit View Park (2 Miles from Bhodkhang). Please bring your best dish. NWTCA will provide the drinks and chips. Get ready for some FUN GAMES; organized by Student Council and Parent's Committee. Everyone welcome to join.
When: Sunday, June 24th, 2018 
Time: 1 PM to 5 PM
Where: Luuwit View Park - NE 127th and, NE Fremont St Portland, OR 97230
WHAT:
Portland Rose Festival Grand Floral Walk (4.2 miles). Please come in comfy shoes and at least one traditional Tibetan dress. 
WHEN: Saturday, June 9, 2018
SCHEDULE:
7:30 AM: Meet at Bodkhang 
8:00 AM: Carpool to Parkrose Transit Center and t
ake Max to Rose Quarter Transit Center
8:50 AM: Pick up our packets
9:30 AM: Walk begins from Memorial Coliseum
11:00 AM: Walk ends near Providence Park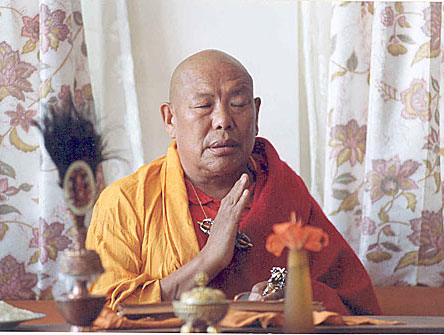 WHAT:
Jowo Thukje Chenpo'i Sontsok with Lama Wangdu Rinpoche to observe Saga Dawa Tsepa Choenga. Dinner will be served by Moenbook families. 
WHEN: Tuesday, May 29th @ 6pm
WHERE: Bodkhang
CHECKLIST:
Tsampa, butter, chura and gooram donation for Paktsok will be accepted between 10am - 2pm.
Volunteers needed to make Paktsok @ 2pm
Please bring Jowo Thukje Chenpo'i Pecha if you have at home.
Please bring more fruits which will be delivered to a homeless shelter. 

Please bring your own cup, plate, bowl and silverware.
A simple vegetarian lunch will be served.
On Saga Dawa Tsepa Choenga (Tuesday, May 29th), there will be Jowo Thukje Chenpo'i Sontsok with Lama Wangdu Rinpoche at 6pm. Moenbook families will serve dinner to the attendees. 
Some sponsorship and volunteer opportunities are available as highlighted in red below. Please contact our Spiritual Director Gelek Gyatso la if interested.
 Tsepa
 Date
 Sponsor
 Kitchen Volunteer
 1
 Wednesday May 16
 Kilu Sherpa la
 Sponsor, Tenzin Tsewang, Gelek Gyatso
 2
 Thursday, May 17
 Dechoe la and Palmo la
 Sponsors
 3
 Friday, May 18
 Tseyang la
 Sponsor, Gelek Gyatso
 4
 Saturday, May 19
 Ama Youla family
 Gelek Gyatso, Kalsang Tsewang
 5
 Sunday, May 20
 Sunday School
 Sunday School
 7
 Monday, May 21
 Tashi Lama family (Camas)
 Sponsor, Acha Yang Metok
 8
 Tuesday, May 22
 Chungratsang family
 Sponsor, Acha Yang Metok
 9
 Wednesday, May 23
 Lhewa family
 Gelek Gyatso, Tse Namgyal
 10
 Thursday, May 24
 Gelek Gyatso la
 Gelek Gyatso, Tenzin Tsewang
 11
 Friday, May 25
 Sonam Wangchuk and Dekyi la
 Sponsor, Gelek Gyatso
 12
 Saturday, May 26
 Gelek Gadhong la
 Sponsor
 13
 Sunday, May 27
 Jordhen and Jigmey Wangchuk
 Sponsor, Sunday School Parents
 14
 Monday, May 28
 Tenzin Kalsang Gonta la
 Yangchen Dongretsang, Acha Yang Metok
 15
 Tuesday, May 29
 Jampal la and neighbors
 Sponsors
 Sontsok at 6pm
 Dinner by Moenbook families
 Sponsors
Note: We are working with Seattle Khenpo Jampa la on the dates for Saga Dawa Nyungney. He is out of town for the first fifteen days.  Nyungney will be sometime after Tsepa Chonga and before the end of Saga Dawa. 



WHAT

: Professional Development Workshop for Teachers by Yangkyi Dongchung la

WHEN: Wednesday, May 23rd from 6:30 pm - 8:00 pm

 
WHERE: Bodkhang




A simple dinner will be served. Teachers are requested to attend. Parents and Public are welcome to attend as well.




About Yangkyi Dongchung la:

Gen Yangkyi la served as an Elementary School Teacher at TCV Dharamsala for 20 years including 3 years as Head Mistress. Genla has BA/ MA from HP University, India and Master's in Education from the University of Massachusetts, USA. Genla is currently a certified substitute teacher at the Evergreen District and RN at Peace Health Southwest Medical Center in Vancouver

.