Events
Subscribe to posts
Talks by Ven. Drupa Rinpoche Tenzin Kheychok la on Sunday, December 17, 2017 at Bodkhang
9:30 AM: Talk to Students - Joy and Gratitude (དགའ་བ་དང་བཀའ་དྲིན་བསམ་ཤེས།). Time permitting, talk will be followed by a brief Meditation session.

10:15 AM:  Talk to Elders - General Advice on Practice of Buddhism (ནང་ཆོས་སྤྱི་བཤད།)
Drupa Rinpoche Tenzin Kheychok, who is 7th in the lineage of Drupa Rinpoches, was the founder and head of Drupa monastery in Kham, Eastern Tibet. The present Drupa Rinpoche was born in India and recognized by H.H. the 14th Dalai Lama in the year of 1988 as the reincarnation of 6th Drupa Rinpoche Shedrup Tenpai Gyaltsen.

Drupa Rinpoche joined Drepung Loselling Monastery in the year 1988 and has successfully completed his studies and received his Geshe degree in 2005. Rinpoche also holds a Bachelor in Psychology (Hons) degree from HELP University in Malaysia and is presently pursuing Master of Science in Positive Psychology (MSPP) in Life University, Marietta, GA. Rinpoche's interest includes helping spread the teachings of the Buddha and work with youth and young adults to optimize their potential.
Gaden Ngamchöe, Je Tsongkhapa Day, is celebrated on the 25th day of the 10th month of the Tibetan lunar calendar, which falls on
Tuesday, December 12th
this year. This special day commemorates the parinirvana (passing away) of the great 14th century Tibetan Buddhist master Je Tsongkhapa – founder of the Gelugpa lineage of Tibetan Buddhism.
Please join us for Lama Chodpay Sontsok and recitation of 
Mig-tsema
. 
Sontsok will begin at 6:00 PM. 
Attendees are requested to bring more canned foods which will be donated to the  local food banks. 
Dinner and refreshments will be served by Jampa Lathsang family. Thank you Jampa la! 
Please bring your own cup, plate, bowl and spoon for tea, salad and zhelthuk. They won't be provided to minimize garbage and to be environmentally dharmic. Thank you for your cooperation.
---
༈ དམིགས་མེད་བརྩེ་བའི་གཏེར་ཆེན་སྤྱན་རས་གཟིགས། །
དྲི་མེད་མཁྱེན་པའི་དབང་པོ་འཇམ་དཔལ་དབྱངས། །
བདུད་དཔུང་མ་ལུས་འཇོམས་མཛད་གསང་བའི་བདག །
གངས་ཅན་མཁས་པའི་གཙུག་རྒྱན་ཙོང་ཁ་པ། །
བློ་བཟང་གྲགས་པའི་ཞབས་ལ་གསོལ་བ་འདེབས། །

Great treasury of non-referential compassion, Avalokiteshvara, 
Powerful lord of flawless wisdom, Manjushri, 
And destroyer of all the hosts of mara, Vajrapani, Lord of Secrets—
Crowning glory amongst all the learned masters of the Land of Snows,
Tsongkhapa Lobzang Drakpa, at your feet I pray!
Please join us for the 28th Anniversary of the
Nobel Peace Prize to His Holiness the Dalai Lama at Bodkhang on Saturday, December 9th, 6:00 PM. 
There will be performances by guest artist former TIPA star Lharik Dhakpa, Sunday School children, Ex Sunday School group, adult group and local talents. 

Admission:
Children 6 and under: Free
Cooking Rotation is Triral Group.
Lead: Ngawang Kalsang (Board)
Chef: Amdo Thubten
Ang Dorjee Sherpa
Dawa Phurbu
Jamyang Zankar
Kalden Norbu
Kelsang Shakya
Kilu Sherpa
Norbu Kartsang
Phuntsok Wangyal
Sonam Tsering
Tenzin Dhargye Kyungratsang
Tenzin Dorjee / Tsetan
Tenzin Sherab
Tenzin Tsewang
Tenzin Lekden/Kelsang C. Genchenpa
Tenzin Shaklo
Tenzin Yeshi 
Thupten NFN (AMDO)
Thupten   Norzin
Tsering Choezom
Tsering Dolma Ngodup
Tsering Bhuti
Tsering Dorjee/Passang Dolma
Tsering Lama
Tsetan Wangchuk
Tsewang Chama
Tsultrim Dorjee Chama
Yangchen  Tsogyal
To pray for the long life of His Holiness the Dalai Lama and for the fulfillment of his aspirations. 
To pray for early end to the suffering of Tibetans inside Tibet.  
To pray for sustained peace in the world.
Dates:
Friday, November 24 - Sunday, November 26, 2017 (Thanksgiving Weekend)
Location:
Northwest Tibetan Cultural Association, 4401 NE 122nd Ave., Portland, OR 97230
Daily Schedule:
Breakfast: 7:00 am - 8:00 am 
First Session: 8:00 am - 10:30 am 
Break: 10:30 am - 10:45 am
Second Session: 10:45 am - 12:30 pm
Lunch: 12:30 pm - 1:45 pm
Third Session: 1:45 pm - 3:30 pm
Break: 3:30 pm - 4:00 pm
Fourth Session: 4:00 pm - 6:00 pm
Dinner: 6:00 pm - 7:00 pm
The Focus of this practice:
Maha Guru Boom Tsok, a treasure text revealed by great Terton Rigzin Godem will be led by Venerable Ngaglo Rinpoche along with other visiting teachers from all school of Tibetan Buddhism. This particular practice is held annually in Dharamsala, India under the auspices of the Central Tibetan Administration, and presided over by His Holiness Dalai Lama. 
The focus of these intensive practice is on the tsok, or feast offering portion of the sadhanas, in which participants make vast offerings of various items. Through meditation, visualization and mantra recitation, the offerings are consecrated and offered to the invoked gatherings of enlightened beings. The participants collectively accumulate 100,000 or more recitations of an offering prayer as well as mantras. The merit, or positive intention and action, is dedicated to the increase of peace, compassion, and spiritual practice, both within the sangha and the larger community, as well as throughout the world. In particular the merit is dedicated to the long life of His Holiness the 14th Dalai Lama and fulfillment of his noble aspirations. 
The intimate environment of the Boom Tsok is a precious opportunity to be in the presence of the teacher's Bodhicitta. To make prayers and aspirations alongside his, in the spirit of compassion and wisdom that he or she embodies, is a profound and often life-changing experience. The Boom Tsok is open to practitioners who wish to make a connection to these practices or simply to deepen their spiritual paths through offerings and prayers. 
Breakfast, lunch, dinner and refreshments will be served.
Offerings:
For offerings, meal-sponsorship and volunteer opportunities, please contact:
Dechen Bartso (360) 952-1677, dbartso@yahoo.com
To make these practices and programs accessible to all, there will be no charge for this event. Therefore, please be generous with your donations as there are many costs to cover. Traditionally, such great Boom Tsok has benefactors who share in the vast merit through financial or material contribution. 
Your offering will be tax deductible. 
Disclaimer: This is not an NWTCA event and is provided here for informational purposes only.
Save the weekend of November 11 and 12 for
Jowo Thukje Chenpo'i Sontsok, Yang-khuk and Chod
 Tsog by Lama Wangdu Rinpoche.
Saturday, November 11, 2017
09:30 AM - Noon: 

Jowo Thukje Chenpo'i Sontsok Offering

01:00 PM - 04:00 PM:

Gonkar Yeshi Norbu's Yang-Khuk (Six Armed White Mahaka) for p

rosperity by invoking Zambala and to transform the wealth into opportunity for practicing the dharma

.

 

Don't forget to bring your Yang-boom if you have one at home.

Lunch will be served by Sonam Choephel la and Jangchub la family.  
Sunday, November 12, 2017, 09:30 AM - 04:00 PM:
Chod Tsog Tsogley Rinchen Trengwa (གཅོད་ཀྱི་ཚོགས་ལས་རིན་ཆེན་ཕྲེང་བ)
Friday, November 10, 2017 is the auspicious 
Lhabab Duechen,
Buddha Shakyamuni's Descent from Heaven. 
Venerable Geshe Lharampa Lobsang Choephel la from Gaden Shartse Monastery will bestow Chenrezig Jenang 
༼སྤྱན་རས་གཟིགས་རྗེས་གནང༽
.
It will be followed by Lama Choepay Sontsok led by Gaden Shartse monks Jampa Yonten la and Dorjee Tsering la. 
Please contact our Spiritual Director Pema la @ 
(360) 524-3653
 if you wish to (1) I
nvite Geshe la and the monks for Rabney and/or Shabten (2) S
ponsor dinner or volunteer in the kitchen. 
Programs at Bodkhang will begin at 6:00 PM sharp. Dinner will be served at 8:30 PM.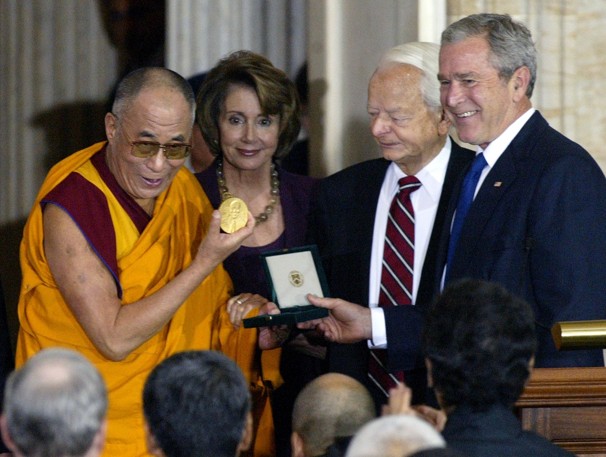 Please join us for the 10th Anniversary of the Congressional Gold Medal awarded to His Holiness the Dalai Lama at Bodkhang on Saturday, October 21, 2017. Doors will open at 6:00 PM. 
Admission:
- Adults: $20
- Seniors and Kids [7-18]: $10
- Children 6 and under: Free
Cooking rotation is Songtsen Group. Board Member Gelek Gadhong will lead. 
Ang Tsering
Choezom  Namgyal
Dechen Wangmo
Dhondup  Gyaltsen
Dorjee  Samdupkhangsar
Dorjee  Tsegyal  Drongpa
Kelsang  Shaklo
Namgyal  Dorje / Tsering Dolma
Nawang Jigme Lhokha
Ngawang  Dhondup  Lhenkara
Pema  Choegyal /Thinley C
Pempa Dorjee / Tsering Lhamo
Phuntsok  Bartso
Rinchen  Tsognyi
Tenzin  Chodon/Gelek
Tenzin  Dekyi
Tenzin  Metok
Tenzin  Namden / Dekyi Zingkha
Tsering  Dhondup  Lhewa
Tsering Phuntsok
Tsering Youdon
Tsetan  Kunsang/Ama  Kyipa  la
Tsultrim  Yeshopa
Ugyen  Shola
Wangchuk  Tsering / Sonam Dekyi
Wangdue Lama
Yangchen  Dongretsang
Please join us for a new episode of Bod-Jong-Nga-Tsoe-Phayul with Geshe Dadul Namgyal la from Emory University.
Secular Ethics in Education
Friday, Sepmber 22nd 
6:30 PM - 8:00 PM
Basics of Meditation and Its Relevance in Everyday Life
Saturday, September 23rd
10:00 AM - Noon
Geshe la will speak mostly in English.