Announcements
Subscribe to posts
 Date
 Time
 Program
 Venue
Friday
Sept. 7
6:30 pm
Sunday School Fundraiser Gala Dinner
NWTCA Lemselson Auditorium
Saturday
Sept. 8
10:30 am
Public Talk: Kindness & Compassion
Maitripa College
2:00 pm
Interfaith Event
University of Portland
Sunday
Sept. 9
9:30 am
Dolkar Tsewang: White Tara Empowerment
NWTCA Chodkhang
2:00 pm
Lojong: Eight Verses for Training the Mind
NWTCA Chodkhang
The Department of Information and International relations has finalized the dates for the Five-Fifty Youth Forum. This forum open to Tibetan youth aged 20-40 will run for four days, from August 17-20 inclusive. The forum will kickstart on August 17 evening and culminate with an audience and an address by His Holiness the Dalai Lama on August 20.
 Date
 Time
 Program
 Venue
Friday
Sept. 7
6:30 pm
Sunday School Fundraiser Gala Dinner
NWTCA Lemselson Auditorium
Saturday
Sept. 8
10:30 am
Public Talk: Kindness & Compassion
Maitripa College
2:00 pm
Interfaith Event
University of Portland
Sunday
Sept. 9
9:30 am
Dolkar Tsewang: White Tara Empowerment
NWTCA Chodkhang
2:00 pm
Lojong: Eight Verses for Training the Mind
NWTCA Chodkhang
Please save the dates for West Coast Picnic in Seattle from July 6-8, 2018. 
The main objective of this annual gathering is to meet with fellow Tibetans in the US, know each other better, and thereby build a stronger bond. There will be soccer and basketball tournaments, cultural song and dance contests, etc.
Details to follow.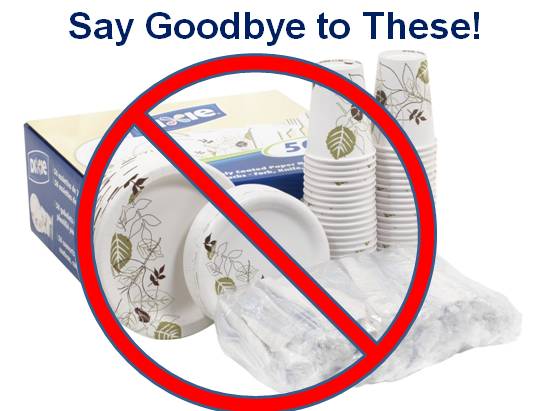 On seeing the amount of disposable cups, plates and spoons in our garbage that go to landfill every week, many environmentally conscious and responsible members suggested that we stop using them. So beginning Sunday, April 1st, we request everyone to bring their own cup, plate and silverware from home when coming to Bodkhang. They will not be provided anymore.
Also, tea and lunch prepared with so much love by our Sunday School parents taste much better in proper cup and plate.
Thank you for your cooperation!
༢༠༡༨
ལོའི་བོད་ཡིག་ཡིག་གཟུགས་དང་ཀློག་རྩལ་མཉམ་ཞུགས།
Tibetan Hand Writing and Reading Talent Participation 2018
Objective: Motivate and encourage students to improve on their Tibetan reading and writing skills.
Students will be grouped under three levels:
Level 1 - Ngondo & Class 1
Level 2 - Class 2, Class 3 & Special Class
Level 3 - Class 4 & Class 5
There will be prizes in each category, the winners will be decided by Judges.
When: April 1st 2018
Time: 9:30 AM 
 Where: Lemelson Hall
All are welcome to attend and cheer, the students participation.
Let's Talk in Tibetan is an online contest hosted by The Tibet Fund in partnership with the Office of Tibet, Washington, DC inviting all young Tibetans ages 6 to 18 residing in North America to showcase their Tibetan language skills and fluency. The preservation of the Tibetan language among the young generation in the diaspora community is important to keep alive the Tibetan identity and culture. The contest involves the participants to record a 3-4 minute casual conversation in Tibetan with an adult or parent and upload to YouTube. The contest will be evaluated on content, clear pronunciation, grammar, vocabulary, fluency and expression.
ང་ཚོ་བོད་སྐད་ཐོག་སྐད་ཆ་ཤོད་ཀྱི་ཡིན། ཞེས་པ་འདི་ནི་ཨ་རི་༧སྐུ་ཚབ་དོན་གཅོད་ཁང་དང་བོད་ཀྱི་ཐེབས་རྩ་གཉིས་ཟུང་སྦྲེལ་གྱིས། བྱང་ཨ་རིའི་ནང་ཡོད་པའི་བོད་ཕྲུག་རང་ལོ་ ༦ ནས་ ༡༨ སོན་པ་རང་གྱི་ཕ་སྐད་ལ་དོ་སྣང་ཡོད་པ་རྣམས་དྲ་རྒྱའྱི་ནང་ཞུགས་ཏེ། བོད་སྐད་སྒྲ་དག་གསལ་གསུམ་ཤོད་མཁས་ལོས་འགྲན་སྡུར་བྱེད་པའི་ལས་གཞི་ཞིག་ཡིན་ཅིང་བོད་མི་ན་གཞོན་རྣམས་ཀྱི་ཁྲོད་དུ་རང་གྱི་མཐུན་མོང་མ་ཡིན་པའི་སྐད་ཡིག་རྒྱུན་འཇགས་ཐུབ་པ་བྱེད་རྒྱུ་ནི་ཡུལ་གྱར་བོད་མིའི་སྤྱི་ཚོགས་ནང་བོད་ཀྱི་ཆོས་དང་རིག་གཞུང་གསོན་གནས་རྒྱུན་སྲུང་ཆེད་དུ་གལ་གནད་ཆེན་པོར་ངོས་འཛིན་བྱེད་ཀྱི་ཡོད།
For details, please click Tibetan or English or visit www.tibetfund.org