Lee Dong Wook lấy lại phong độ nhờ "Bubblegum"
Lee Dong Wook đã giành lại được phong độ trong "Bubblegum", so với vai diễn trong "Iron Man" trước đó.
Năm 2014,
Lee Dong Wook
tham gia 2 bộ phim
Hotel King
và
Iron Man
nhưng cả hai đều khiến khán giả thất vọng từ dàn diễn viên tới nội dung. Nhưng với lần trở lại trong
Bubblegum
, nhờ vào câu chuyện hấp dẫn và sự kết hợp khéo léo giữa Lee Dong Wook và
Jung Ryu Won
đã khiến khán giả hoàn toàn ủng hộ.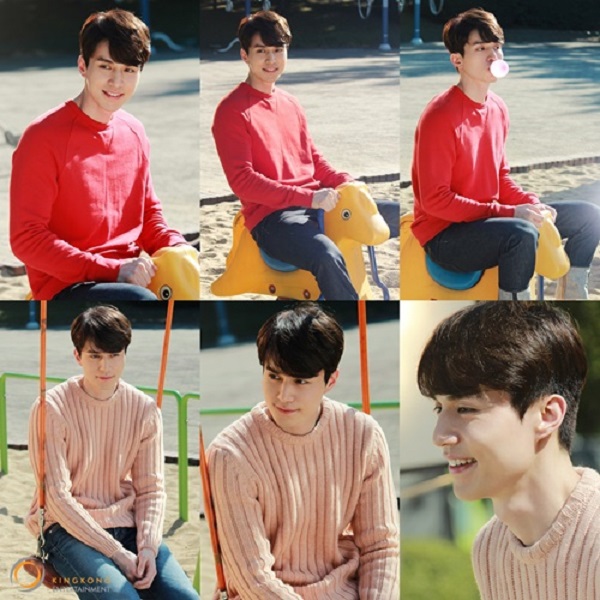 Tuy nội dung của Bubblegum khá quen thuộc, lấy đề tài từ tình bạn phát triển sang tình yêu của cặp đôi chính nhưng nhờ vào khả năng diễn xuất của dàn diễn viên, phim không còn nhàm chán và trở nên sinh động hơn bao giờ hết.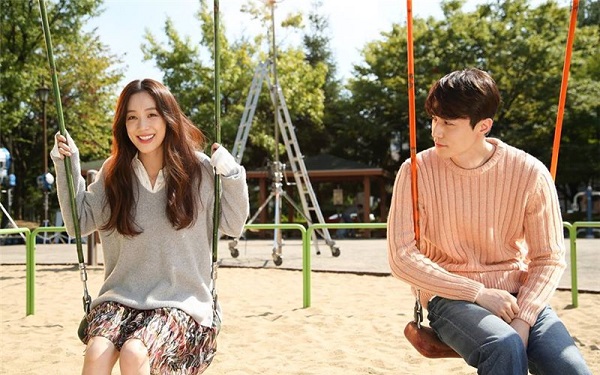 Cặp đôi thanh mai trúc mã Haeng Ah (Jung Ryu Won) và Ri Hwan (Lee Dong Wook)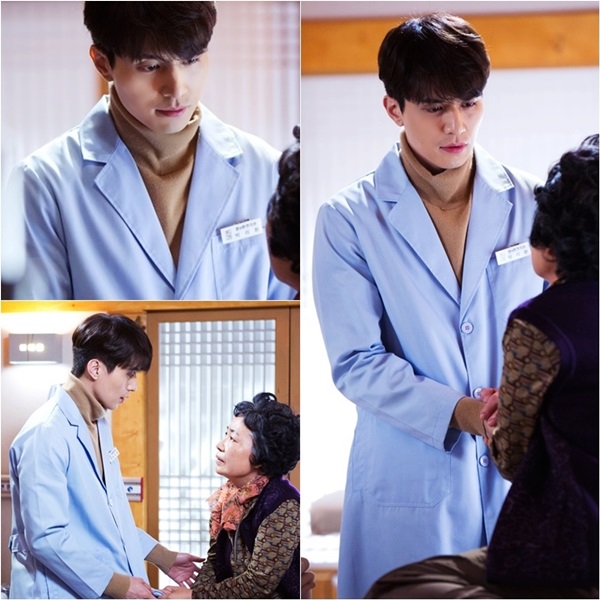 Ri Hwan là bác sĩ đông y còn Haeng Ah làm tại đài phát thanh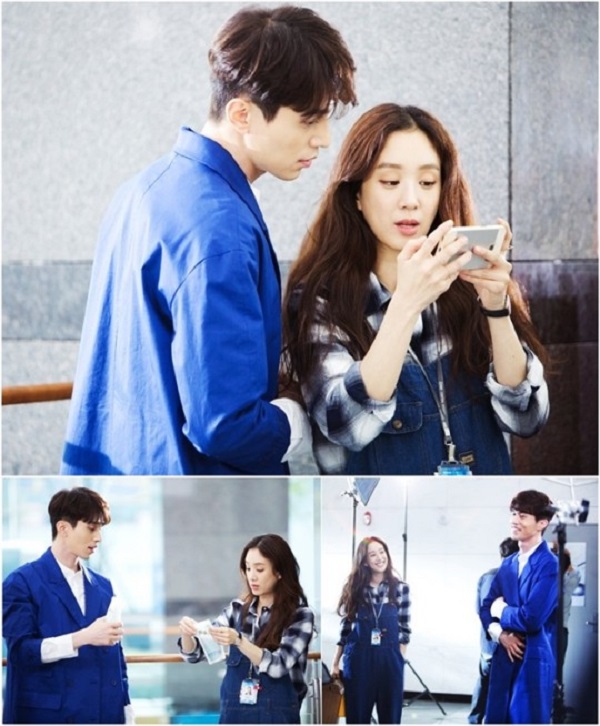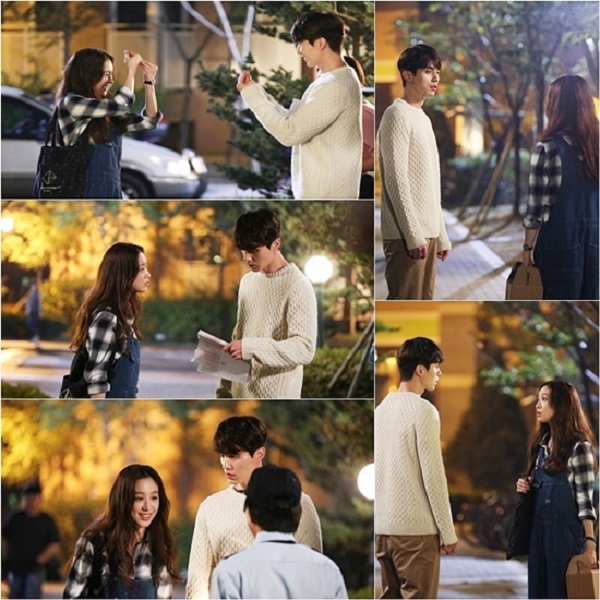 Điều khác biệt ở đây so với những phim có nội dung về tình yêu của đôi bạn thân chính là mẹ của Ri Hwan (Lee Dong Wook) không thích Haeng Ah (Jung Ryu Won), nên bà đã ngăn cấm cả hai có tình cảm vượt mức bạn bè với nhau. Tuy nhiên, chuyện ngang trái là càng cấm thì hai người bạn thân lại càng khó xa rời nhau.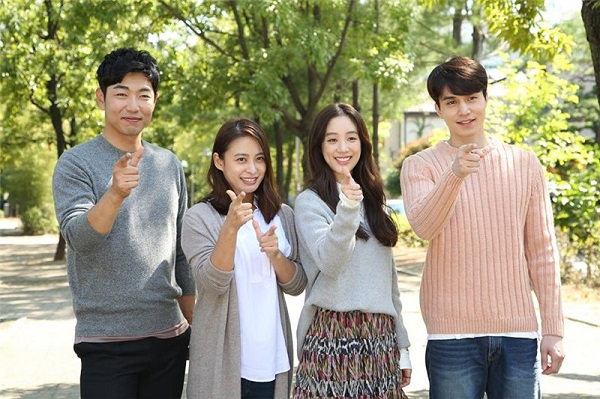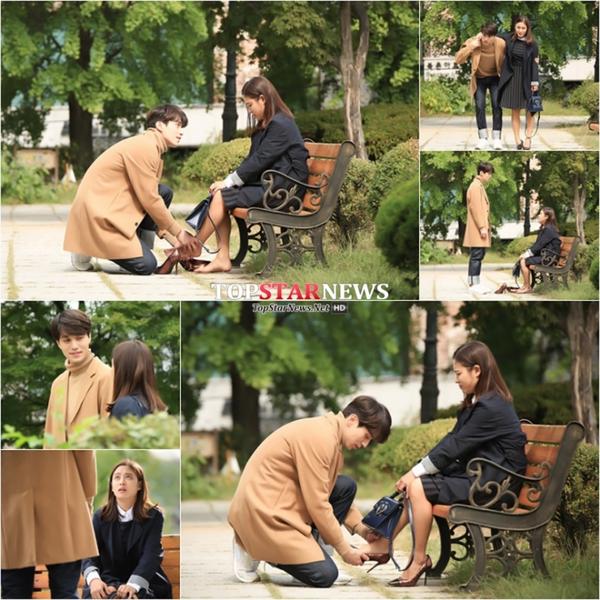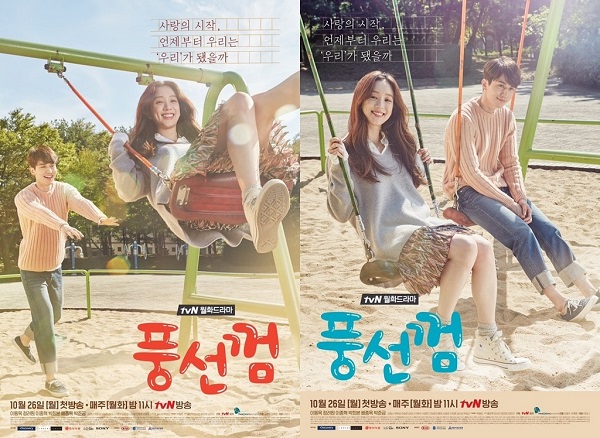 Nụ hôn che mắt ngay ngã tư của Ri Hwan và Haeng Ah
Nụ hôn kẹo cao su ấn tượng của hai người
Trailer chính thức của "Bubblegum"
Bubblegum
hứa hẹn là bộ phim tình cảm, hài hước và đầy những cảnh lãng mạn sẽ chiếm không ít tình cảm của khán giả. Phim hiện đang phát sóng vào thứ hai, thứ ba hàng tuần trên đài truyền hình cáp TvN, Hàn Quốc.
Câu chuyện ngôn tình thời hiện đại " Bubblegum " - Phim tâm lý Hàn Quốc mới nhất
Bubblegum - Bong Bóng Tình yêu
 là một câu chuyện ngôn tình thời hiện đại, khi mà đại đa số mọi người đều chìm đắm trong công nghệ, việc đó khiến cho cách bày tỏ tình cảm của họ khó lòng đánh động được đối phương.
Những con người đó khó có thể đến được với nhau nếu không có những người bạn, những người nhiệt huyết chân thành với mình giúp đỡ. Hạnh phúc của họ là nỗ lực cố gắng của tất cả mọi người.
Với dàn diễn viên trẻ đẹp, bộ 
phim tình cảm
 phong các Hàn sẽ nhanh chóng trinh phúc khán giả xem bằng những chàng hoàng tử điển trai, những cô công chúa xinh đẹp, hay những ngôn từ chuẩn từng centimet.
Phim có đề tài bình thường, tình tiết không giật gân, mạch phim cũng chậm, nên không khiến mình có cảm giác vừa xem vừa nhấp nhổm chờ đợi. 
Nhưng vì nó chạm tới những cảm xúc khá thực nên mình vẫn xem đều đều, vừa xem vừa hồi tưởng, ngẫm nghĩ về tình yêu, tình bạn, công việc. Mình có cảm giác đây là phim làm cho những người trẻ nhưng đã qua tuổi teen và có một độ chín nhất định về trải nghiệm cuộc sống.
Where to start, from where to begin... I'll try this 
God bless you TV network and may you always entertain us with such dramas that I consider jewels. I can't possibly think of a any better way to say goodbye to year 2015 and welcome year 2016 than watching this beautiful masterpiece. I'm not the best writer and I'm not english native speaker, I don't have much vocabularies to support my reviews or to say the least about this drama so I really thought this over and over and decided to write one even though I'm sure it won't be good enough (that's how much I loved this drama).
I never had feelings for any show the way I have for this one, as soon as I open my eyes in the morning and as soon as I close them at night this drama never left my mind all day long. How long has it been for me to think about a drama during my daily life, and recall scenes and smile by myself just from recalling flashbacks? To be honest I don't think it ever went to that extent with dramas that I've seen, I don't think I got attached this deep before. I'm definitely going to have hard time letting go of this one and hard time getting back on track with other dramas.
Story
Taken from life, there is nothing new here everything you've seen and watched and might even have experienced. Two childhood best friends, never relaised their feelings for each other because of certain circumstances. Their friendship is so beautiful you'd wish you had someone like that next to you. I've seen friends turn into lovers but I've never seen it or felt the way I felt with this one. I love how simple yet deep this story is. As I'm writing this review now I find myself smiling...The story had so much depth had so much feelings to share. I find it hard to relate on the emotional and mental level when I'm watching dramas or shows because at the end of the day I'm very much aware that all this is created even if it's presenting real life it isn't real and those are actors. 
However Bubblegum has managed to connect with me in every level possible I can't express enough how happy I am with this and how long I've waited for such a drama. To some of you this might be seen as a slow based story because unlike other dramas this drama does not have side stories, pretty much no events happening therefore it is taken as it's going no where and dull. I don't know how can I explain that this is not the case at all I really wish I can and I will try to. This is not a dull not a slow based story this is actually the THE ONLY drama that I've seen so far has something new each ep. In every ep the story has new feelings to share and new development of feelings. I never watched drama with a smile on my face all the time, I never cried in a happy scene in my life. In fact, of all the dramas that I've seen I cried in only two of them and they were sad scenes, I never thought that I would tear up for a happy scene. I guess I have completely forgotten that this is a drama I'm watching and those people aren't real, I felt for them I was supporting them I cheered for them I got hurt for them I felt their pain and finally I felt their happiness. Nothing was taken for granted in this story including their love it wasn't taken for granted and it wasn't easy to make it happen.
Acting
Lee Dong Wook as Ri Hwan: I love this guy, I respect him as an actor he never disappointed me even if his drama did. I was feeling sad for him because he's such a great actor yet his past dramas after Scent of a Woman were all flops. Everyone was telling him to take on a cable drama and I'm so glad he did!! I can never imagine Ri Hwan being anyone but LDW. This is when the character is written well enough which gives a great actor a chance to prove his worth and show his acting skills. Ri Hwan as a character is someone you will definitely be thinking "Can I have a friend like him" He is so sweet so kind and so caring, he chose to be traditional medicine doctor in consideration for those who fear hospitals (as his best friend did). I could't help but feel envious towards Haeng Ah for having such a friend. Ri Hwan's "Believe in me, if we are together we will be Happy".
Jung Ryeo Won as Haeng Ah: She is such a wonderful actress with a great smile, I always admired her which surprised me how come I have only seen few of her dramas!! This will change as I'm definitely going to be watching everything I missed on. I can't imagine anyone else as Hang Ah other than JRW she took in a simple yet deep character and gave it life and more depth I really believed that she is Haeng Ah and when I searched it turned out that she felt the character was very close to her personality (no wonder why it felt so natural). Haeng Ah is simple kind girl, she's very caring and sweet to everyone but not weak. Her character just like all the characters in this show felt real, not over the top not angels or devils but simply normal human beings with flaws. Haeng Ah's "The Happy Child is the meaning of my name, and I want to be happy".
Park Hee Bon as Yi Seul: One of the drama's strongest points, she portrays a very rich girl but how was it presented in this drama? very much different than all that I've seen so far, she is not skinny (which in korea means fat thick huge... you name it), her face is very much natural (I find it pretty) but according to their standards Big = Ugly, she doesn't dress up like all the rich female characters in every other drama, she is down to earth the most modest the simplest girl I've ever seen in drama and the most natural one. Korean dramas finally presented someone who I could see as normal and could be the girl next door, the girl I can see in my real daily life. Even though her self-esteem is broken because of her mother (which is also a character that is taken from real life as I know some mothers are like that) she still stands up for herself and makes a point without disrespecting her mother. She continues to be herself refusing to change anything she believes that is her true identity, yet she is still the obedient daughter who would listen to all her mother's demands as long as it does not involve her changing herself.
Kim Ri Na as Tae Hee: I love this character very much I love the kind of female character she is presenting. Tae Hee is a very straightforward woman, she speaks up her mind without the slightest of hesitation. Her spirit is strong, her personality is strong, she is open up with her feelings and is very comfortable to talk about them. She would go straight up on a guy and tell him that she likes him, she doesn't waste her time playing around with words or worrying how strange people would think about her. She may seem cold on surface because she's very honest but deep down she's very caring person and always looks out for the ones she love. I really admire her character and I wish to be as strong as her.
I would love to write about each and every character is this drama because I loved them all but because I loved all of them that's too many which would make review even longer. I love every single character, I love ALL the female characters (this never happened before). Every character was essential I wouldn't imagine it any other way.
Music
Beautiful!! I loved two OSTs
Because I by Lasse Lindh: This is my favourite, it's so beautiful that even my friends who haven't watched the drama loved the song so much they will watch the drama.
My Time Towards You by Alex: My 2nd favourite, I don't know how were they able to make such fitting OSTs 10/10 doesn't even begin to say it.
Rewatch
Are you kidding me? I'm rewatching this as soon as I submit my review. I have it saved on my computer.
Overall
When I talked about this drama I'm not just talking about the main couple's story, it's not just their happiness or their love story. It was about every single one of them every character got to share his/her story and love and their pursuit of happiness. This drama has different feel to it, so it may not appeal to some of you, I think it takes much more than reason of "entertainment" to watch this. I do hope that there are people who enjoy, love and appreciate it the way I do. All I can say is that I do very much from the bottom of my heart recommend this drama.