Kim Rae Won, Kim Ah Joong cùng tái xuất màn ảnh sau 3 năm
2 diễn viên Kim Rae Won và Kim Ah Joong vừa xác nhận sẽ cùng nhau tham gia bộ phim mới của đài SBS lấy đề tài về luật pháp - "Punch".
Hôm qua (1/11), đại diện nhà sản xuất của Punch thông báo 2 diễn viên đã gia nhập đoàn phim và có 
buổi đọc kịch bản
 đầu tiên vào ngày 31/10. Punch sẽ là drama đầu tiên đánh dấu sự tái xuất màn ảnh nhỏ của cả 2 diễn viên sau 3 năm. Trước đó, 
Kim Rae Won
 tham gia bộ phim A Thousand Days' Promise năm 2011 và 
Kim Ah Joong
 đóng phim Sign.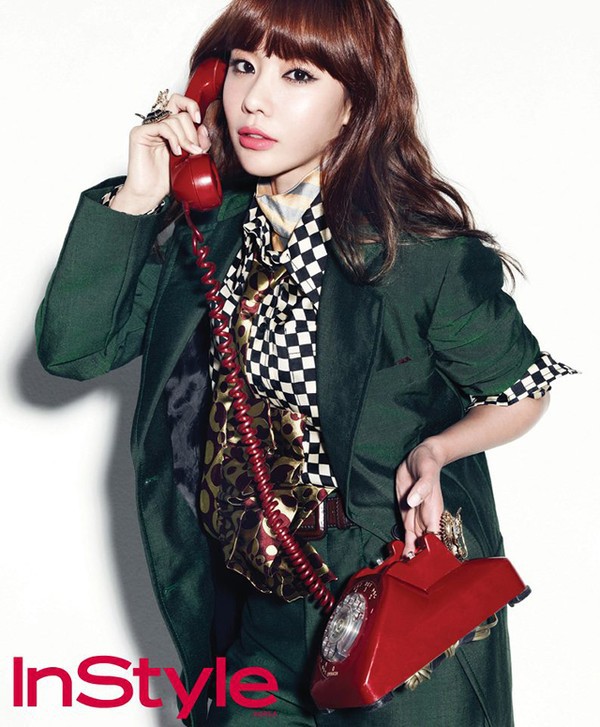 Kim Ah Joong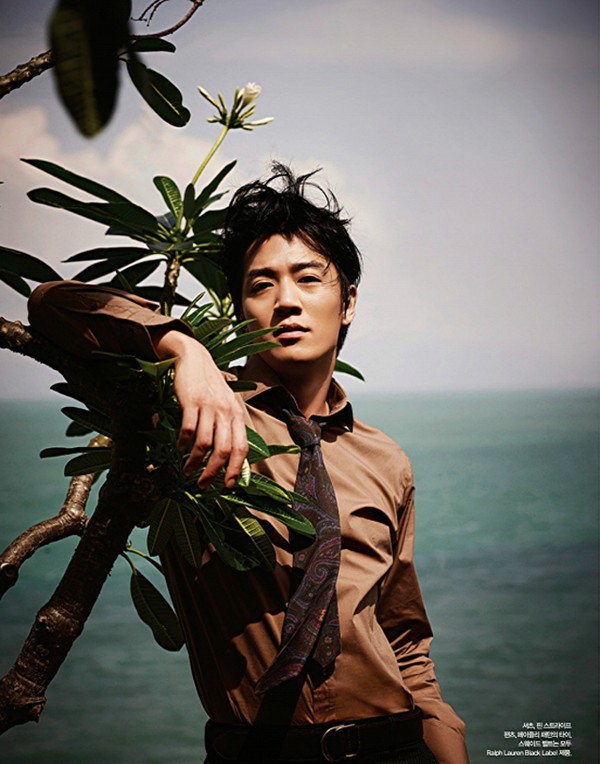 Punch tái hiện lại 6 tháng cuối cùng của Công tố viên Park Jung Hwan, trưởng phòng điều tra của Viện Kiểm sát tối cao, người sắp đặt công lý và nhận hối lộ trong giới pháp luật. Nhân vật này do Kim Rae Won thể hiện. Đây cũng là nhân vật sẽ thay đổi cách sống của mình khi sắp phải đối diện với cái chết. Kim Ah Joong thủ vai Shin Ha Kyung, một phụ nữ gần như hoàn hảo nhưng lại gặp khó khăn trong việc chinh phục trái tim của Park Jung Hwan.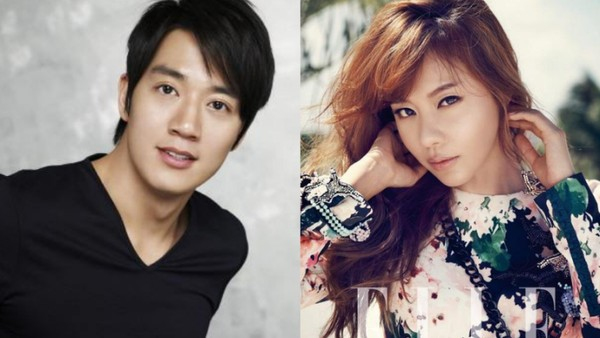 Punch dự kiến lên sóng vào khoảng giữa tháng 12 sau khi bộ phim Secret Door kết thúc.
 

Screenwriter

Director

Main Role

Support Role

Guest Role

 Punch is the kind of drama that makes me reevaluate all the dramas for which I have given a rating of 10. All the elements of a great drama are pulled together to elicit a range of emotions. I cried, yelled, laughed, etc. This drama just wrenched every emotion I guess like being "punched". The writer did a great job of blurring the lines between right and wrong. The main lead isn't exactly a "bad guy", but he has done what he needed to survive in a world of rules that he did not create. I have no moral compass so in my eyes if he manipulated people to further himself while the ones that claim to be righteous were doing the same thing, then it is all good in my opinion. I could go on and on, but I'm on the verge of spoilers so I will just stop for now. Needless to say this drama will have you asking yourself all kinds of moral questions. Also, the dialog is smart. There are so many good quotes from this drama. The relationships between the characters are twisted. Some of them are freindemies. The romance is there and the chemistry is good. It may not be displayed in the typical way, but it is there. 



Kim Rae Won is an acting genius. It makes me wonder why I haven't seen him before. His portrayal of Park Jeong Hwan's strength and weakness is excellent. I'm not sure if it is just me or if he really was losing weight as the drama proceeded through his illness. Regardless, I love him. 




Kim Ah Joong's portrayed Shin Ha Gyeong with great strength and dignity. She is the only one that was true to her values.




I had a love/hate relationship with Jo Jae Hyeon as Lee Tae Jun. I understand where he was coming from and honestly if he had just not done the first thing to hurt Jeong Hwan's family, then he probably wouldn't have been seen as that bad of a guy. However, he went from bad to worse. For some reason though I just can't find it in me to hate him. What a great actor and character. 




I truely hated Choi Myung Gil as Yoon Ji Sook. My biggest hate is hypocrisy. You will see when you watch that she is the most hateful person of all. (is that a spoiler? If so, then sorry)




The other actors are good too.





The music is good and appropriate.





I will probably rewatch this sometime.



I recommend this drama to everyone that enjoys a good emotional drama.
===================================
"If the world went the way you thought, I'd have lived like you, too." The very realistic and true phrase ever said. 



The first thing that caught my attention, or should I say that later it totally drew me in is when I found out that our main protagonist is a villain and that he helps bad people and cleans after their dirty work. It was very unusual for me since we are all used with a hero male lead right from the beginning. But, once he finds out that he has a couple of months to life and after his most precious people got infected with the evilness of those bad ones, he changes and fights against them. He's not fighting with fists, but with his intelligence and every episode makes you excited wanting to see who will throw the next 'punch'. How much I was happy and cheering for him at the same time I was angry and furious because how much punches he thrown thinking it will lead him to the winning that much punches were pushing him back. But, I can say that this guy is a true hero and even though he's playing dirty, he's doing it for his beloved ones, for a better tomorrow. I can say that I was maximum invested in a story and I can guarantee that you'll too. If not, you can freely yell at me and get angry.





Another thing that makes this drama strong and deep is its characters. What I loved the most is that every character is not black or white, what more they're all grey with its own faults and mistakes. It was really interesting to watch what character and to what extent he/she can becomes either evil or good. Our main villain, Tae Joon is one of the best and most fascinating villains ever. In fact, I wouldn't consider him a true, pure villain, hmm I'd rather call him a villain with emotions. He knows for a loyalty, respect and love. What this drama makes more special is the relationship he and Jung Hwan shared. Their relationship is some kind of special, filled with respect. I think that he considered Jung Hwan as his own son and that's why their bond never breaked even after Jung Hwan's death. 




Our main hero, Jung Hwan as I said before is a man of words, a true hero. I loved that progress in a drama how he was turning from a cold-blooded and ruthless villain to a strong man and a fighter. Since the story is in fact all about characters and their life I don't want to spoil anything about him more.




And the woman I loved the most in this drama is Ha Gyung. Even though everyone around her are playing dirty she's the only one 'clean'. The only one who's following law and principles. She's not stupid nor idealistic. Ha Gyung knows that world is a corrupt, but she took the oath to make a world a better place and she's sticking to it. In a progress of helping Jung Hwan to correct his mistakes and to take care of his responsibilities they slowly learned and felt that their passion and love they had for each other once is not extinguished yet. She's the the female lead I dig and respect most in dramaland: strong and independent. 





Oh how much I love when the writing is brilliant and smart, especially when the drama has smart, life lessons dialogues! And this was a case for this drama. Every thing they said, every sentence they sent each other are so smart, clever and well said. Hehe, the funny part is how most of them are related to food giving this drama a great metaphore and comparasion. Actually, using words they throw punches to each other's face.



I have so many words for this drama, but I don't want to ruin the excitement for you. I'm just going to say that it's one hell of a drama, full of suspense, thrilling, intensity and most importantly it'll keep you glued to the screen. I didn't get bored for a second, it's fast pacing with twists and turns on every corner leaving you behind an unforgettable enjoyment.
====================================
"I want to show the people that even those in high positions are equal before the law."


Punch is a fantastic drama that shows how hard it is to take even one more step towards a world like that. The writer Park Kyung Soo's previous dramas also dealt with corruption and the fight against powerful people and with Punch he delivered another amazing drama on this topic.





What first drew me into Punch when I started it was that our protagonist is just as cold-blooded and ruthless as the main villain. He is the one who helped the villain to get his position, but when he discovers that he only has a couple of months left to live and people start to mess with him, he decides that he can't be the only one going down. His journey of trying to take down the other corrupt people leading the prosecutor's office is thrilling to watch and kept me glued to the screen not wanting to miss even one second! The plot moves fast, giving you twists and turns at every corner. It might even be frustrating to watch, because for every step the lead comes closer to winning he gets pushed back just as much. Since most of the drama takes place in the prosecutor's office it could have become dry, but the plot was always presented with just the right amount of feelings that I was 100% emotionally invested in the story. Punch also has one of the best final episodes and endings that I've seen so far. It wrapped everything up realistically and I can't think of anything I'm not satisfied with!





Aside from the story itself the strength of this drama are its fascinating characters. This drama doesn't have the usual black or white characters; they come in all shades of grey and it was captivating to watch and see in which direction of the good and evil scale they would develop. Our anti-hero Jung Hwan actually does some really despicable things at the start of the drama that usually you'd only see a villain do. Tae Joon, the main villain, is one of the most fascinating villains I've ever seen (I'd put him up there with Mishil, for those of you that have seen Queen Seon Duk) and I loved that he wasn't the usual cold guy without feelings who has never even heard of the word loyalty before (although that doesn't necessarily mean he can't throw it away). I actually have so much to say about the character development, but it is one of the points that make this drama so awesome and I don't want to spoil it.




The actors and their portrayal were as awesome as these characters deserved and especially Jo Jae Hyun as Tae Joon stole the spotlight for me. Kim Rae Won also showed an engaging performance as the anti-hero, which caused me the dilemma of wanting him to take everyone down but at the same time hoping that Tae Joon's downfall wouldn't be too hard. The only small complaint I have is that the female main character seemed less complex than the rest. She was pretty much the only non-corrupted character in this show and therefore very much needed as a good example, but in my opinion that also caused her to fall a bit flat compared to the others.





The third aspect I really loved about this drama is the dialogue! Coming from this writer intelligent dialogue is a given, but I want to point out how creative his metaphors are. A lot of them were related to food and I always found myself looking out for the next one, because they brought across the points of the characters so well. In line with the drama's title there were also a lot of hard-hitting lines that must have felt like a strong punch to the stomach to whoever they were directed at. (Oh, and since I'm already talking about the title, be aware that some things the characters do or say might make you want to punch your screen!)





Now since my review is getting too long and in case all of my rambling was too much to read, here's the tl;dr version: 




Thrilling drama with brilliant writing and acting, awesome dialogues and fascinating characters! In my opinion a must watch for everyone who likes dramas dealing with serious topics!