Phim Điệu Valse Mùa Xuân VTV2

Spring Waltz (2015)

Quốc gia:

Phim Hàn Quốc

Thể loại:

phim tình cảm, phim tâm lý

Thời lượng:

20 tập

Trạng thái:

Full 20 tập VietSub

Tập tiếp theo:

Diễn viên:

Han Hyo Joo, Suh Do Young, Daniel Henny, Lee So Yeon

Đạo diễn:

Yoon Suk Ho

Năm phát hành:

2006

Điểm IMDb:

7.8/ 10

Phim Điệu Valse Mùa Xuân (Spring Waltz) kể về những câu chuyện tình lãng mạng đẹp như tranh vẽ, những điệu valse được khắc họa qua hình tượng mỗi nhân vật trong mùa xuân yêu thương. 2 cô gái Eun Young và Song Ina gặp nhau trên chuyến bay đến nước Áo. Song Ina có mối tình đầu ngọt ngào đằm thắm bên chàng trai Jea Ha, về phần Eun Young thì phải rời xa quê hương lên đường đi du học phương xa.... Phim Điệu Valse mùa xuân có sự tham gia của Han Hyo Joo, Suh Do Young, Daniel Henny, Lee So Yeon...
Cùng xem phim Điệu valse mùa xuân trên Bomtan.net nhé!
Là tác phẩm cuối cùng trong chùm phim "
Bốn Mùa
", 
Điệu Valse Mùa Xuân
 phát sóng năm 2006 đã mang đến cho khán giả một câu chuyện tình ngọt ngào và lãng mạn. Theo dõi bộ phim này, khán giả không thể không chú ý đến nữ chính 
Han Hyo Joo
 - một gương mặt khá mới của làng phim ảnh vào thời điểm đó. So với các nữ diễn viên kể trên, kiều nữ có nụ cười tỏa nắng Han Hyo Joo khởi nghiệp muộn hơn. Gia tài phim ảnh của cô cũng không đồ sộ như các đàn chị. Mặc dù vậy, việc trở thành nữ chính của bộ phim đã mang đến nhiều cơ hội cho cô.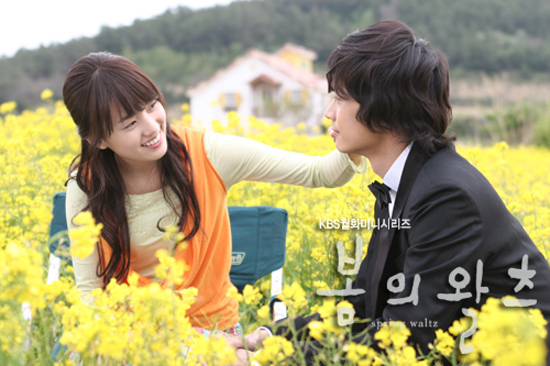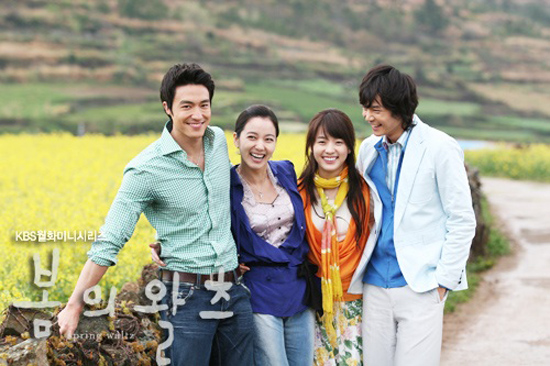 Sau Điệu Valse Mùa Xuân, Han Hyo Joo tiếp tục tạo ấn tượng thông qua các bộ phim cổ trang và hiện đại như Iljimae, Shining Inheritance (Người Thừa Kế Sáng Giá) và Dong Yi. Từ năm 2010, cô đã tạm ngưng mọi hoạt động ở lĩnh vực truyền hình để chuyển hướng sang mảng điện ảnh. Thành công vang dội của những tác phẩm như Only You, Love 911 và Masquerade đã giúp cô vươn lên vị trí hạng A trong làng giải trí Hàn Quốc.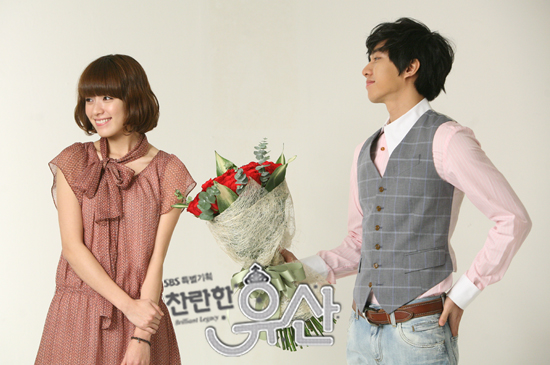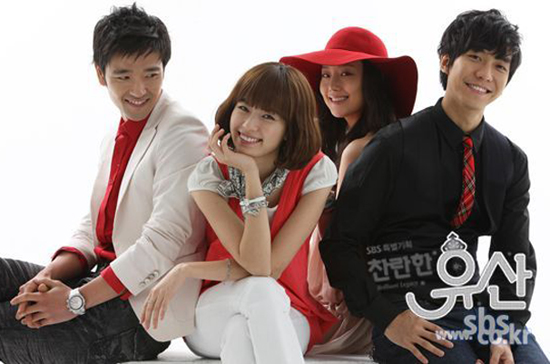 Cách đây không lâu, Han Hyo Joo đã giới thiệu đến khán giả phim điện ảnh mới nhất mang tên 
Beauty Inside
. Đây là tác phẩm hết sức đặc biệt khi quy tụ hàng chục nghệ sĩ danh tiếng tham gia. Đảm nhận vai trò nữ chính, Han Hyo Joo đã lần lượt diễn tay đôi với các diễn viên như Kim Dae Myung, Do Ji Han, Lee Bum Soo, Park Seo Joon, Lee Hyun Woo, Seo Kang Joon, Juri Ueno, Lee Dong Wook, Kim Joo Hyuk, Yoo Yeon Suk... Thậm chí có lúc, cô còn "yêu" luôn cả Park Shin Hye. Với nội dung mới lạ, phim đang nhận được sự quan tâm của đông đảo khán giả.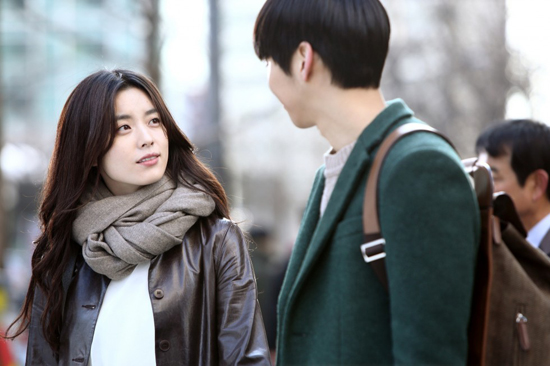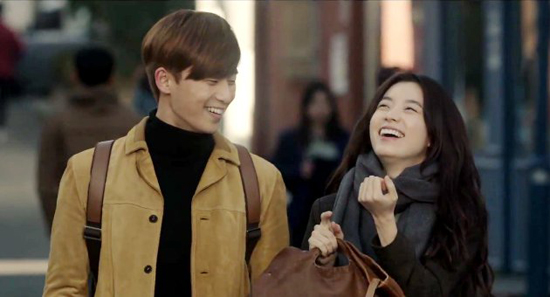 Drama Review: Spring Waltz (2006)
Grade: A+
As the Korean entertainment press is always eager to mention, people tend to have their own ideal type when it comes to prospective romantic partners. For me, this ideal tends to involve dreamy, shaggy-haired boys glistening with exertion behind a piano. It's fitting, then, that my ideal Endless Love drama focuses on a tragic pianist who as a young boy gives up his whole identity to save the girl he loves.
Now that I've watched all four the dramas in this series—
Autumn in My Heart
 (2000), 
Winter Sonata
 (2002), 
Summer Scent
 (2003), and
 Spring Waltz
 (2006)—I have a whole new appreciation for how Goldilocks must have felt in the traditional story. I may have tried them all, but until 
Spring Waltz
 none of them was quite right. 
Autumn in My Heart
 started off well, but veered into tragedy porn with a self-consciously miserable ending. 
Winter Sonata
 was a lot of fun, but was ultimately overstuffed makjang. (Just how many car accidents resulting in amnesia can any one drama hope to get away with?) And 
Summer Scent
, no doubt attempting to follow the slow rhythms of summertime, was only slightly less boring than watching grass grow. (In fact, a huge portion of its running time was devoted to this very activity.)
Spring Waltz
, on the other hand, is a sublime and swoony fairytale. It's cotton-candy luscious and lovely and earnest, but also has just the right amount of gritty edge to keep it from being like drowning in an ocean of treacle. It encapsulates almost everything I love about Korean drama: it's unapologetically sentimental, intensely romantic, and full of fated love. This kind of starry-eyed storytelling has all but vanished in the West, but I'm utterly susceptible to its charms, however uncool they may be.
If I were to use Dramabeans' elegant two-part rating system, 
Spring Waltz
's score would look pretty wacky: objectively, I've got to admit that its quality is about 4 out of 10. But on my own personal scale of crack viewing, it comes in at an easy 11 out of 10. As far as I'm concerned, this show is what the Endless Love dramas could have been all along, if not for the soap opera–style melodrama that bogged down the former installments. The youngest, freshest, and liveliest of the series, 
Spring Waltz
 is a gorgeous, gleaming daydream of a drama.
In every way, 
Spring Waltz 
is better than what came before it, more steady and heartfelt and finely crafted. At last, the sets are beautiful enough to match the scenery; at last, the characters react in relatively sensible ways to the makjang world they find themselves in; and at last the ending won't make you want to die, whether from disappointment or rage. (Amazingly, 
Spring Waltz
 even includes some kissing best described as
 hungry
, an adjective I never thought would apply to anything in this well-mannered series.)
And while 
Spring Waltz
's pacing may be slow compared to today's dramas, it's not painfully so—as was the case with so many earlier Endless Love installments. Instead, it is set at the speed of real life, with just the right mixture of contemplative, silent scenes and narrative movement. The story feels measured and carefully rationed to fill the time available; it's twenty episodes worth of plot fit into twenty episodes of drama. (This is in marked contrast with 
Summer Scent
, which felt like three episodes of plot fluffed out to fill twenty episodes of drama. When watching it, I actually skipped from episode 7 to episode 20—and I'm pretty sure I missed nothing but pointless back and forth.)
I can see why
 Spring Waltz
 wouldn't work for everyone, especially because its final five episodes fall victim to the awfulness characteristic of the Endless Love dramas—frustrating miscommunication, idiotic levels of secret keeping, and stupid decisions made for unbelievable reasons. But for me this show is about as close to perfect as possible: I always lean toward melodramas that make the mundane seem magical, and that's just what
 Spring Waltz
 does. Its open-hearted tale of love and redemption takes place in a charmingly askew world filled with storybook castles and fields of sunshine-yellow flowers, peopled by gentlemen who gracefully accept second place and only slightly evil witches who eventually come around to the good side.
Like the other Endless Love dramas, 
Spring Waltz 
is breathtakingly well-shot and uses nature as a counterpoint to its actors and the manmade world around them: it's a travelogue of beautiful places and lovely things (however narratively inert they may be). But unlike 
Summer Scent
's never-ending close-ups of flowers, 
Spring Waltz
 uses its stunning backdrops to enhance the action. Even better, someone finally realized that people are fair game: this show isn't afraid to turn its gaze to its male leads. Their bodies are treated as natural marvels, just like the rainbows and sunsets that set 
Spring Waltz
's signature look. From muscular shoulders to miraculous cheekbones and sculpted hands, both Jae Ha and Philip are celebrated as objects of desire.
And speaking of objects of desire, I find it kind of funny that Daniel Henney was hired as 
Spring Waltz
's second lead. The rest of the actors are fine, but Henney really is the human embodiment of all the successes and failures of the Endless Love series. He's beautiful and well-meaning and so likeable I'd give him a kidney if he asked for one, but his acting is on par with performances I've seen on middle school stages. (In fact, it might actually be 
worse
.) Usually I'm immune to bad acting in Kdramas—I can't understand the language, after all, and the performances are often intentionally stylized compared with what I'm used to seeing on American television. But when Daniel Henney is on screen, in all his drop-dead-gorgeousness, I actually do have the knowledge necessary to access his skills. And they make me cringe, unfortunately. He tries so very hard and I love him so very much, but hasn't he earned enough as a model to pay for acting classes yet? (It must be said, though, that when it comes to his performance in 
Spring Waltz
, part of the problem must be with its director and scipt. Henney wasn't this bad in 
My Lovely Sam Soon
: he may be called upon to do more heavy lifting here, but his performance is even more awkwardly lightweight than it was then.)
Seo Do Young as Jae Ha. Yowza.
Daniel Henney as Philip. Double yowza.
Of course, no discussion of the Endless Love dramas—Spring Waltz included—is complete without acknowledging the elephant in the room. However appealing it may be, this series is clumsily amateur in its production. The editing is occasionally bizarre, the costumes and sets are often off-the-rack and cold, and each and every one of its installments allows hanging microphones to intrude into a number of scenes. And let's not forget that the scripts are full of holes and demand more suspension of disbelief than twenty Hollywood superhero movies.

But even if the Endless Love series doesn't compare all that well to today's more polished and professional dramas, it's still a landmark in the history of Korean television. It was groundbreaking in its international appeal, and even now is seen as one of the foundations of Korea's reputation as an entertainment powerhouse. (This, I suspect, is why the Endless Love shows are the only older dramas always available streaming on Netflix.) The series also has its own idiosyncratic pleasures: you can rely on these dramas to treat their characters as multi-faceted human beings, not cardboard cut-out plot robots. They all star women who are competent and talented, if prone to making foolish decisions for their men. And each spotlights a tender, bittersweet love story capable of leaving viewers teary-eyed and aching, even all these years after they originally aired.
Flaws and all, I found 
Spring Waltz
 to be a disarming delight that was far greater than the sum of its parts.
As a resident of northern New England, the weather in my state is often described as ten months of winter and two months of bad sledding. So I know what spring really is—a reward for having survived the times of seemingly endless darkness. And that's exactly what
 Spring Waltz
 feels like, from its storybook beginning to its deliriously happy ending.
"A thing of beauty is a joy forever."
Korean Drama Review by Jill, USA
~~~~~~~~~~~~~~~~~~~~~~~~~~
The lyrical and haunting
Spring Waltz
(2006) is the last of the "Four Seasons" set of Korean dramas (including
Autumn In My Heart
, Winter Sonata
, and
Summer Scent
), and it's my top favorite of the four, all filmed by the same famed director, Yoon Suk Ho, all of which were responsible for increasing the stunning popularity of the Korean drama genre around the world (this phenomena is nicknamed "The Hallyu Wave"). Although all four dramas had some themes in common,
Spring Waltz
executed them flawlessly, perhaps because it was the last in the series and the director knew
exactly
what he wanted to accomplish for this addictive twenty episode melodrama that achieved close to 26% ratings as it neared its conclusion (a number which is very high for Korean dramas, which mostly average between 5% and 10%).
Casting largely unknown actors at the time as the leads was revolutionary, and gave all these actors an enhanced visibility which would serve them well as their careers expanded after this landmark drama.
The Story
: Filmed in Austria and South Korea, including several beautiful islands, the show begins with two Korean ladies on a plane to Austria, a confident publicist named Yi Na Song (So Yeon Lee) to meet the man of her dreams who is a famed classical pianist, and a sweet, humble craft artist named Eun Young Park (Hyo Joo Han), who had won a contest back home in Korea for a free trip to Austria to visit art museums.
As they sit together on the plane the two women discuss the merits of the famous pianist Jae Ha Yoon (dreamy actor Do Young Seo) as Yi Na shows Eun Young his picture in a magazine. Yi Na tells her she hasn't seen him in years but that he had proposed marriage to her when they were younger and she intends to follow him and hold him to his promise. Eun Young, who has been alone for most of her life, envies the young lady sitting next to her who is so full of promise. As for herself, she cannot forget a young boy she had grown close to as a child in Korea (child actress So Hee Han in flashbacks), a boy named Soo Ho Lee (child actor Eun Won Jae - from the haunting Korean film masterpiece
Hansel and Gretel
- in flashbacks), whom she had lost track of after undergoing a heart operation after the death of her mother in a car accident. She thinks of Soo Ho often, and wonders if she will ever see him again.
As the drama progresses we begin to realize that the famous pianist Yi Na wants to marry, and the boy Eun Young had loved and lost in childhood, are one and the same person. Soo Ho had been adopted by a man and woman who had paid for Eun Young's heart operation, on the condition that Soo Ho would become their son, and be renamed Jae Ha Yoon, after their own son who had died in a rafting accident. The son who died had been very similar in appearance. They lie to the boy and tell him Eun Young passed away on the operating table, and then send him to school in Europe to become a classical pianist. Although he is filled with grief, he applies himself in the music field, and is very successful in Europe giving concerts. His CDs are bestsellers. But none of this gives him real pleasure.
~ Actor Do Young Seo gives the performance of a lifetime
as the tormented Jae Ha Yoon aka Soo Ho. I still believe his
is the best male performance I've seen in Kdrama history ~
Jae Ha is a man living with deep personal demons related to his childhood, when his alcoholic father had neglected and abandoned him. He is quiet and reserved, does not trust anyone except for his one long term male friend and personal manager Philip (played dashingly by incredibly handsome American actor of Korean descent Daniel Henney, who had made a name for himself in Korea in 2005's hit drama
My Lovely Sam Soon
).
"When did you fall in love with Mom, Dad?"
"When we were chasing chickens, Son."
All four principal
characters meet in Austria and begin to develop emotional ties with one another, though Eun Young doesn't recognize Jae Ha as the boy she lost in childhood. Jae Ha for his part begins to resent Eun Young because she reminds him so much of the young girl he thought he lost to death in childhood. A series of events makes him suspect his adoptive parents had lied to him, and he begins to do private investigations of his own to uncover Eun Young's true identity. Her life had undergone a huge change after the operation; she also was adopted by her loving but poor aunt named Yang Soon Jo (played by the versatile actress Kim Hae Sook, who was in all the 4 Seasons' dramas) and moved to Seoul and was given a new last name.
Meanwhile, Philip has fallen head over heels in love with Eun Young, and although she likes him she only feels friendship for him. Against her will she seems to draw closer and closer to Jae Ha, even though their relationship is stormy because of Jae Ha's repressed feelings. Yi Na tries to get Jae Ha to commit to her in marriage, but failing that, decides to become his publicist and expand his professional music career in his native land of Korea.
When the action switches to Korea the drama takes on a whirlwind pace, with many plot twists and turns. The feelings deepen between Jae Ha and Eun Young and become so strong that everyone else can no longer fail to see what is going on between them, including the jealous Phillip. Will the two sweethearts ever finally discover that they were the same children who were so brutally separated fifteen years earlier? (There is a scene in this drama when Daniel Henney has to hit Seo Do Young on the face with his fist, and he pulled his punch wrong and actually cracked Seo Do Young's cheekbone! In the extras section of the DVD you can see Daniel Henney pacing around frantically as Seo Do Young is doubled over in pain. And Director Yoon left the punch scene in the drama! It delayed production for a week and the next scene Seo Do Young played you can see his one cheek still looks visibly swollen).
Filled with intensity and angst and deep romance,
Spring Waltz
will hold your attention from start to finish. Certain scenes are like old Hollywood classical movie shots, with great sweeping crane shots of Austria's and South Korea's beautiful landscapes. I will never forget sobbing my eyes out at the scene where Jae Ha's biological father, who deserted him in childhood, comes back into his life and saves him from a scandal, and then dies on the street after being hit by a truck. Jae Ha rushes to the hospital to see his father one last time, but arrives too late. I personally feel that that scene is one of the top three scenes I have ever seen in the hundreds of K-dramas I have watched.
I remember in the Extras of the YA Entertainment DVD set which I bought that the director was interviewed and spoke with reverence at the beautiful performance beginner actor male lead Do Young Seo gave in this drama. I think he was recalling the father's death scene as he spoke his words of praise (see video above). Also impressive acting (and camera!) work can be seen in this "Buy some gum" scene, where Jae Ha first meets the young lad who is actually his half-brother. What a powerful scene, as Jae Ha recognizes himself in the young boy -- his alcoholic father forcing him to sell gum on the street in order to survive.


Haunted By His Childhood

The musical soundtrack is also second to none, with lots of gorgeous music composed and performed by the genius South Korean pianist - composer Yiruma. KBS once again released two separate CDs of the score compilations due to its huge popularity all throughout Asia and the West. Of course I had to buy both of them. ;)
Spring Waltz is a Class Act, an essential viewing experience for everyone who loves Korean drama. It is so special to me I just about consider it a holy show and I often have to go back and watch it again, just to plunge into one of the most unforgettable Korean dramas ever made. Yet the two major portals for K-dramas are too cheap to pay for the license to stream this masterpiece. Your desire to watch this beautiful classic in its best condition will lead you to the right option for you.


~~~~~~


HOME TO KOREAN DRAMA REVIEWS ~~~~~~~~

Ratings and
SCREEN CAPTURES FROM YA ENTERTAINMENT DVD SET