Soon Jin Cô Bé Lọ Lem SCTV PHIM TONG HOP

Quốc gia:

Phim Hàn Quốc

Thể loại:

phim tình cảm

Thời lượng:

37 Tập

Trạng thái:

Trailer

Tập tiếp theo:

Tập 1 2 3

Diễn viên:

Jang Seo Hee, Jun Kwang Ryul

Đạo diễn:

Kim Seung Soo,

Năm phát hành:

2006

Điểm IMDb:

Lượt xem:

2265 lượt

Cập nhật lần cuối:

19/03/2014
Link xem online: https://www.youtube.com/watch?v=DmA9q6yYyaw&t=2s (tập 9 đến tập cuối 47 - kênh Youtube Thanh Thao Nguyen https://www.youtube.com/channel/UCDnVnc_o3QIIUaqeQGiT6yg)
Số tập: 47 tập (45 phút/tập)
Hãng sản xuất: MBC
Đạo diễn: Kim Seung Soo
Thể loại: Tình cảm
Diễn viên: Jang Seo Hee (vai Oh Soon Jin), Sun Woo Jae Duk (vai Oh Young Nam), Im Hyun Sik (vai Oh Young Joon), Oh Mi Yeon (Kim Ji Ae), Jun Kwang Ryul (Kang Sae Han), Kim Ji Hoon (Kang Hyuk), Im Ji Eun (Baek So Ra)…
Kính mời quý khán giả đón xem vào lúc 11h30, bắt đầu từ 01/03/213 trên kênh THTPCT
Tóm tắt nội dung
"Cô bé lọ lem" là một câu chuyện cổ tích đã in đậm trong tâm trí bao khán giả nữ mọi thời đại. Tuy nhiên, chuyện phim lại mang đến cho người xem một góc nhìn thật mới về ước mơ và tình yêu.
Soon Jin nhân vật chính của câu chuyện là một cô gái luôn lạc quan đối với cuộc sống. Mặc dù sinh ra trong một gia đình nghèo nhưng Soon Jin luôn cảm nhận được tình yêu thương của gia đình, tình yêu với cuộc sống và công việc. Chính những tình cảm đó đã giúp nuôi dưỡng tâm hồn trong sáng của cô và giúp cô có thêm nghị lực để thực hiện những ước mơ của mình. Từ một nhân viên bình thường, cô gái Soon Jin đã tìm ra cách thức kết hợp kiểu nấu ăn của Ý và Hàn Quốc, từ đó mang lại thành công trong việc kinh doanh nhà hàng trong nước và còn mở rộng chi nhánh ra nước ngoài.
Mặc dù cũng có nhiều mộng mơ, nhưng chưa bao giờ trong cuộc đời cô mong đợi một chàng hoàng tử sẽ tìm đến mình. Một ngày kia trong cô gái Soon Jin của chúng ta đã gặp được Kang Sea Han – một người đàn ông thành đạt, trưởng thành, được nhiều người ngưỡng mộ. Anh là một mẫu đàn ông được nhiều cô gái thầm mơ ước nhưng lại có quá nhiều lòng trắc ẩn bởi những tình yêu dở dang. Sea Han có tất cả mọi thứ, nhưng lại không bao giờ có sự tin tưởng vào tình yêu. Sự nhiệt huyết trong công việc, sự thông minh và hài hước trong tính cách, sự trong sáng của tâm hồn…chính là những yếu tố khiến Sea Han bị Soon Jin chinh phục. Và một kết cục có hậu như trong chuyện cổ tích chính là điều mà khán giả mong muốn.
Một mô típ chuyện không mới, tuy nhiên câu chuyện lại chứa đựng nhiều thông điệp ý nghĩa về tình yêu và cuộc sống. Câu chuyện tuyệt đẹp của một cô gái may mắn trở thành công chúa lọ lem đã không còn hấp dẫn người xem nhiều nữa, cũng không có tác dụng khuyến khích họ vượt qua khó khăn để cải thiện cuộc sống của chính họ. Bộ phim nhắc nhở người xem rằng niềm vui thật sự trong cuộc sống phụ thuộc vào chính thái độ của bản thân mình. Đồng thời, câu chuyện còn đề cao giá trị của gia đình trong việc định hình tính cách của mỗi con người.
Soon Jin Cô Bé Lọ Lem là một câu chuyện cổ tích thời hiện đại được đạo diễn Kim Seung Soo chuyển thể thành phim truyền hình nhằm mang lại cho khán giả những cảm giác cũng như trải nghiệm thú vị về bộ phim này, với sự tham gia của nhiều diễn viên nổi tiếng như là Jang Seo Hee , Jun Kwang Ryu....Nội dung bộ phim Soon Jin Cô Bé Lọ Lem xoay quanh chuyện tình của một cô gái nghèo và một người đàn ông góa vợ thành đạt và vô thức trong tình yêu. Các tập tiếp theo của bộ phim sẽ cho chúng ta thấy Soon Jin là một cô gái phụ bếp xinh đẹp có gia cảnh khó khăn, nhưng không vì thế mà cô hoàn toàn bỏ cuộc, chính nghị lực phi thường của mình Soon Jin đã nhanh chóng nổi tiếng khi sáng tạo ra những món ăn độc đáo giúp cho nhà hàng nơi cô làm việc dần dần đắt khách và được nhiều thực khách chú ý đến, trong số đó đặc biệt nhất là Kang Sea Han một người đàn ông giàu có sống với con trai của mình, nỗi đau mất vợ vẫn còn đó không gì có thể làm ông quên được dần dần nó khiến ông trở nên mất cảm xúc ở tình yêu và cho đến khi gặp được Soon Jin, cô gái trẻ hơn mình nhiều tuổi đã khai sáng lại niềm tin trong trái tim đã băng giá của mình. Họ đến với nhau tự nguyện mặc cho khó khăn và sự phản đối của gia đình hai bên. Mọi thông tin chi tiết của bộ phim sẽ được chúng tôi liên tục cập nhật.
"Cô gái lọ lem Soon Jin": Cô gái lý tưởng
Không giống như "Cô bé lọ lem" trong truyện cổ tích ngồi chờ chàng hoàng tử tới với mình, "Cô gái lọ lem Soon Jin" bên ngoài đầy nghị lực, làm việc hết mình để thành công trong công việc và tình yêu.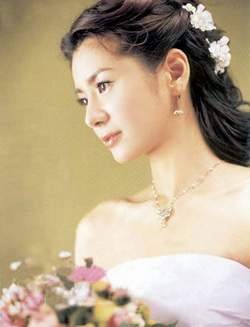 Jang Seo- hee
Đôi mắt nâu sáng thông minh cộng niềm say đam mê hết mình vì nghệ thuật, Jang Seo- hee hoàn toàn chinh phục khán giả từ Hàn Quốc tới Trung Quốc. Cô nữ diễn viên hoạt bát này đã trở thành vị khách mời đầu tiên của chương trình For Star Focus 2006 của kênh truyền hình Ariang, chương trình với những vị khách mời là những nữ diễn viên tài năng, người có thể làm cho khán giả vừa khóc vừa cười.
Ở Châu Á, Jang Seo - hee được biết như một nữ diễn viên có sự trưởng thành bền vững nhất trong sự nghiệp diễn viên. Đã ở tuổi 34 nhưng mọi cơ hội luôn mở rộng chờ đón cô. Cô được mời trở thành ngôi sao trong các chương trình truyền hình Trung Quốc, cô cũng đã tới nhiều nơi để tham dự các hội nghị báo chí quốc tế.
Khi khuôn mặt của cô chẳng còn xa lạ gì với người yêu truyền hình, cố gắng không để lỡ mọi thứ, Jang Seo - hee "phấn đấu" trở thành một trong những tên tuổi "hot" nhất luôn luôn được các báo đài săn đón.
Sau bộ phim Nàng tiên cá (bộ phim đang được phát sóng trên kênh HTV7), các đơn đặt hàng nhanh chóng đến với Jang Seo-hee. Cô trở thành gương mặt nổi bật của Hàn Quốc trong những năm gần đây.
Cô không ngừng thử thách mình trong từng lĩnh vực mới mẻ. Đến Ngôi nhà bí ẩn (bộ phim mới được ra mắt trên các rạp cả nước cuối năm 2005), cô vào vai cô gái Cha Seung-won, một con ma dễ thương nhưng vai diễn lại chẳng hề đơn giản tí nào.
Một lần nữa, Jang Seo-hee lại làm khán giả phải ngạc nhiên. Khuôn mặt nhỏ nhắn, thanh tú, đôi mắt đầy cảm xúc đã nhanh chóng đọng lại trong lòng khán giả.
Còn tới Soon Jin, Cô gái lọ lem, Jang Seo-hee đã trở thành một kiểu mẫu phụ nữ mà nhiều người mong đợi. Xuất phát từ một gia đình bình thường, Soon - Jin luôn đầy nghị lực phấn đấu hết mình, sống chân thật, chan hòa với tất cả mọi người.
Nhờ nỗ lực trong công việc, vẻ đẹp trong tâm hồn, cô gái lọ lem đã chinh phục được chàng hoàng tử - giám đốc Sae Han (do nam diễn viên Jeon Kwang Ryul đóng ) nhận thức ra tình yêu đích thực sau bao nhiêu năm bị vấp váp về tình cảm.
Nghiệp diễn viên đến với Jang Seo-hee không phải trong sớm chiều chốc lát, nhưng chính tính kiên nhẫn, nhiệt tình, đam mê theo đuổi công việc đã mang lại cho cô kết quả thành công. Jang Seo-hee vẫn luôn tự hào về điều đó. Cho đến giờ, cô vẫn chia sẻ những lời khuyên, những "bí quyết" thành công với những diễn viên thế hệ sau mình.
Gia nhập làng giải trí năm 1989, ban đầu Jang Seo-hee chỉ là một con chim non nớt nhưng con chim ấy không bao giờ từ bỏ khát vọng mạnh mẽ thành công từng ngày. Cô luôn bám chắc niềm đam mê nghệ thuật của mình trong suốt những ngày tháng vất vả của một "tân binh chạy chọt tìm đường", nhưng đó chính là nền tảng giúp cô có được thành công như ngày hôm nay.
Không chỉ là ngôi sao lớn trong lĩnh vực điện ảnh, truyền hình, Jang Seo- hee còn được các công ty trọng dụng với vai trò là một marker trong lĩnh vực thương mại và quảng cáo. Vượt ra ngoài Hàn Quốc, các fan yêu mến cô ở khắp Châu Á đã đặt cho cô một biệt danh "Cô gái lý tưởng".
Sự ủng hộ của các fan luôn là nguồn thúc đẩy Jang trở thành một ngôi sao rạng danh hơn nữa. Jang nhận được lời chúc mừng, ủng hộ nhiệt tình của các fan trong những dịp đầu năm mới và những khi cô tham gia một bộ phim mới. Tới cả những nước Châu Á khác, ở đâu cô cũng được đón tiếp nồng nhiệt từ các fan của mình.
Trong một lần phỏng vấn của đài truyền hình Hàn Quốc mới đây, khi được hỏi bao giờ thì Jang Seo- hee mới tính chuyện lập gia đình, cô cho biết: "Tôi vẫn luôn chờ một người đàn ông mang lại hạnh phúc cho mình."
====================================================================================
User Rating
Current user rating: 78 (117 votes)
You didn't vote on this yet.
Profile
Plot
Combining the good qualities of both Italian and Korean dishes, a character finds success in the restaurant business and even expands the business abroad. Through Soon-Jin's family, the drama also emphasizes the importance of family in our lives. Unlike a typical Cinderella story, the viewer will witness Soon-Jin using her every effort to become the best. The Story of a Cinderella who doesn't wait for her Prince Charming. This drama is the story of a woman who chooses to take control in her life instead of waiting for Prince Charming to change her life for her. Oh Soon-Jin. She doesn't have anything. But she's always hopeful and confident about herself.And Kang Sae-Han. He has everything that an average person can ask for. But he doesn't believe in love. This is both their love story and their success tale. -- MBC
Cast
Eps. 1
Soon-jin who is working as a waitress always treats her customers with smile. When she enjoys her short break, Jang-tae calls and asks to meet him in the afternoon. Jang-tae offers a job to Soon-jin saying that he's planning to open an Italian restaurant. Soon-jin doesn't take his offer seriously because she knows that he doesn't have the money to start a restaurant. Sae-han enjoys a ride in his new sport car. He orders jewelry from the shop where he used to go with So-ra. After Sae-han leaves the shop, So-ra and Jang-tae come to the shop, as well. Without knowing that Sae-han and So-ra aren't together any more, the salesperson tells So-ra that Sae-han ordered jewelry. However, realizing that the jewelry that Sae-han bought isn't for her, So-ra rushes out of the shop. Hyeok complains about Sae-han's new car. Sae-han tells him to give him a break since he doesn't have any other fun in life. After an auto race, when Hyeok talks about his record with Jong-won, Soo-jin's car passes by at a high speed.
Eps. 2
Ju Yang-ja tells Sae-han to stop wasting time and hurry to marry her daughter So-ra. Annoyed by Yang-ja, Sae-han gives Yang-ja money to keep her quiet. Jang-tae confronts Sae-han asking whether he's going to marry So-ra or not. However, Sae-han just gives him the cold shoulder. A few days later, Jang-tae comes back to Sae-han. He asks Sae-han to help him start a restaurant since he has to support his mother and So-ra. Sae-han is stunned by Jang-tae's shamelessness, but he is willing to give him what he wants since he feels responsible for So-ra. Excited about getting money, Jang-tae asks Soon-jin to quit her job and work with him. Meanwhile, Sae-han's father Dong-pa tells Sae-han to marry So-ra. Even though Sae-han knows that his father has always considered So-ra as his daughter-in-law-to-be, he refuses. So-ra hears from her mother that Jang-tae will start a restaurant in the building Sae-han owns. Humiliated with her brother's behavior, she asks Sae-han's secretary to cancel the deal.
Eps. 3
Soon-jin is excited about start work at a new place. On the way to work, Sae-han happens to see Soon-jin. Since she seems so happy, he also has a good feeling about starting the day. In the new restaurant where Soon-jin starts working, people are busy preparing for its grand opening. Jang-tae introduces Soon-jin to his staff. Soon-jin starts training the employees on customer service. Kyeong-jun decides to look for a job, but soon gets hurt by the way other people treat him. He starts working as a messenger service. He asks Ji-ae to buy him a cell phone for work. Hyeok who dreams of becoming an F1 racer concentrates on practicing. He sees Su-jeong winning the race. He gets interested in her. Sae-han's grandmother Nan-hee hears that So-ra's family has opened a restaurant in Sae-han's building and gets furious. She tells him to end the relationship with So-ra and to find a decent woman to get married.
Eps. 4
So-ra is surprised to see Nan-hee coming to the restaurant to meet her. She's worried about what Nan-hee is going to tell her. Nan-hee asks her to give up her business. So-ra promises to do what she's told to do, but Jang-tae and Soon-jin confront Nan-hee asking her to show them a little respect. Nan-hee is speechless at Jang-tae and Soon-jin's remarks. After she leaves the restaurant, So-ra bursts into tears. Both Hyeok and Su-jeong happen to have their interviews in the same place. After the interview, Hyeok approaches her and asks her out. He's so confident about himself that he asks her to break up with her boyfriend if she has one. Su-jeong is stunned by him, but on the other hand she likes his attitude. So-ra tells Soon-jin that her behavior to Nan-hee was a big mistake, but Soon-jin doesn't agree. They start an argument. Jang-tae takes Soon-jin's side and humiliates his sister in public.
Eps. 5
So-ra announces that The Nice Kitchen will be closed. She promises to pay everyone a one-month salary. The employees regret having quit their previous jobs. Jang-tae asks Sae-han for help. Sae-han comes to the restaurant in person and promises that he'll take care of everything to keep the restaurant in business. Soon-jin comes back from an errand and wonders why everyone is excited. Meanwhile, Young-nam can't help but look at Jin-ju during the cooking class, but she completely ignores his interest. He pretends not to be interested in her, but he tries to draw Jin-ju's attention. He asks her if she's seeing someone, but Jin-ju keeps ignoring him.
Eps. 6
Sae-han is drunk. He mistakes Soon-jin as So-ra and tells her that he wants to break up with her. Soon-jin is puzzled to see a stranger wanting to break up with her. Hyeok finds out that Nan-hee tried to give So-ra money on the condition that she stay away from Sae-han. He confronts her saying that she's done the same thing to his own mother. He explodes with rage. Sae-han is shocked to find out that his son has a deep wound regarding the mother he's never known. Hyeok and Su-jeong are racing. The mechanics are astonished at their driving skills. Hyeok's friend Dong-su asks him if Hyeok and Su-jeong are dating.
Eps. 7
Sae-han and his father Dong-pa dine in the restaurant with So-ra and her mother Yang-ja. So-ra is embarrassed when her mother drinks too much and acts frivolously. In the middle of dinner, the electricity goes out. Jang-tae lights the candles. The diners ask him to sing a song. Being terribly tone deaf, Jang-tae asks Soon-jin to take care of the situation. Soon-jin steps up and starts singing her favorite song. Sae-han goes to the piano and starts playing her song. Young-jun loses a laptop when he delivers it. He worries about how to make the money to pay for the computer, which costs the equivalent of a year's salary. He keeps it secret from his wife, but Ji-ae notices that something isn't right with her husband and asks what the problem is.
Eps. 8
Hyeok kisses Su-jeong and feels funny about kissing a woman for the first time. Nan-hee finds out that Dong-pa has an actress mistress and storms into their apartment. Young-ja is interested in Jun-sang who is working in the restaurant. She gives him a T-shirt as a gift. He just thinks that she's doing him a favor and wears the T-shirt to work. However, Hee-jeong tells him that Young-ja is wearing the same T-shirt. Sae-han hears someone playing the piano and follows the sound. There, Soon-jin is sitting in front of the piano. Sae-han starts talking to her about what happened the other day between them.
Eps. 9
So-ra decides to break up with Sae-han as he wants. However, she asks him to do what she wants him to do. She tells him that she doesn't want anything else other than to have Sae-han's child. She tells him that she will never show up in front of him for the rest of her life if he agrees. Hyeok tells Sae-han that he's kissed Su-jeong. Sae-han thinks that the story of his teenager son's first kiss is very cute. Hyeok asks if Sae-han has many girlfriends. Sae-han tells him that the only person he's ever loved was Hyeok's mother. Hyeok feels sorry for his father who can't open his heart to anyone since his wife's death. Soon-jin tells Jang-tae that she happens to know that Sae-han wants to break up with So-ra. Feeling sorry for his sister, he says that he's going to find a decent man for his sister. However, he mentions marriage between Soon-jin and himself. Meanwhile, Ji-ae finds out that her son is taking cooking classes instead of driving lessons. She asks him why he lied to her.
Eps. 10
Sae-han brings an important client to the restaurant. He's embarrassed when an employee spills wine on the important document. Soon-jin takes the original and makes a copy and brings it back to the customer. Sae-han is impressed with Soon-jin. So-ra finds out that Soon-jin told her brother about Sae-han and her breakup and warns her to stay out of her personal matters. Sae-han tells So-ra that he's not able to love anyone. He wants to go on separately, but So-ra insists that she can raise his child by herself as Sae-han raised Hyeok. Young-nam happens to see that Jin-ju is interested in walking with another woman. He tells Jin-ju to stop seeing him, saying that he's a player. Jin-ju tells him not to tell her what to do with her life as if he were her older brother or boyfriend. She also tells him that she wants to marry the man anyway as long as he's rich.
Eps. 11
So-rah cleans Sae-han's shirt, but he doesn't even look at her. Sae-han watches Soon-jin smiling and asks her the reason she ate the discarded scraps of food. Sae-han is impressed to learn that she doesn't mind eating them to determine the problem with the spaghetti. So-rah is upset to see Sae-han become more and more interested in Soon-jin. So-rah tells Sae-han that she terminated her pregnancy without telling him. She thinks that Sae-han wouldn't have broken up with her if she had kept her baby. Sae-han who didn't know about the baby feels terrible. So-rah tells Sae-han that he has to pay because he's never loved her for the last 6 years. So-rah is afraid that Sae-han is falling for Soon-jin. She asks Jang-tae to fire Soon-jin. Meanwhile, Soon-jin gives Sae-han a tie as a sort of apology.
Eps. 12
Soon-jin runs into So-rah at Sae-han's office. Soon-jin feels uncomfortable about So-rah's attitude. Sae-han thanks Soon-jin for the gift. So-rah is being sarcastic telling him that she can get rid of the tie if he doesn't like the design. Jang-tae asks Sae-han to understand So-rah since she's been very sensitive. Su-jeong notices that Hyeok is following her. To avoid Hyeok's car, her car is hit by a truck. Hyeok gets out of his car and runs into Su-jeong, but a car is rushing toward Hyeok. Sae-han opens a gift from Soon-jin. He thinks of Soon-jin. He remembers her hard work at the restaurant and the incident when she spilled spaghetti sauce on his shirt. Worried about the relationship between Sae-han and Soon-jin, Jang-tae proposes marriage to Soon-jin.
Eps. 13
Soon-jin feels uncomfortable when she realizes that So-ra and Jang-tae are watching her getting out of Sae-han's car. She doesn't know what to do. Jang-tae isn't happy about Sae-han who cares about Soon-jin. Soon-jin feels awkward when Sae-han asks her to go out to eat in front of So-ra. So-ra feels nervous and worried to see Soon-jin and Sae-han get closer. She gives Jang-tae two tickets for a wine party and asks him to take Soon-jin. Since she knows that Jang-tae has feelings for Soon-jin, she advised to him not to miss the chance to steal Soon-jin's heart. She even volunteers to go clothes shopping with Soon-jin. Jang-tae is thankful to his sister. Meanwhile, Jin-ju is excited when Kyung-jun tells her that he will introduce an eligible bachelor to her. She's so excited that she brags about it to Young-nam. However, knowing that Jin-ju has been taken advantage of by a man she met on a blind date before, Young-nam tries to stop her from meeting another man. Jin-ju doesn't pay any attention to Young-nam's concerns.
Eps. 14
Jang-tae gets furious when he sees Sae-han asking Soon-jin out. He's about to get out of the car to confront Sae-han, but So-ra stops him. Soon-jin politely refuses Sae-han's request and chooses to walk home even though her ankle hurts badly. So-ra watches the whole thing from her car. After Sae-han's car leaves, So-ra approaches to Soon-jin.Young-nam learns how to make spaghetti at the cooking class and practices at home. He asks his family to taste it and evaluate his cooking. Soon-jin is impressed with her brother's cooking skills and suggests that he open a restaurant later. So-ra goes shopping to find a dress for Soon-jin. Jang-tae gives the dress to Soon-jin, but she asks him to return it. However, Jang-tae tells her to stop hurting his pride. Meanwhile, Sae-han unexpectedly finds out that he should attend a wine party for business.
Eps. 15
Sae-han gives Soon-jin a ride. He finds it very amusing looking at Soon-jin who is sitting next to him nervously. Sae-han tries to relax her by talking to her, but Soon-jin still feels nervous and uncomfortable. Finally, Soon-jin decides to tell him that she's not comfortable about running into him privately. When Jang-tae comes home early, So-ra suspects Soon-jin to be with Sae-han. She drives to Soon-jin's house. In front of Soon-jin's house, Sae-han gives Soon-jin a box as a return present for the tie she gave him. Soon-jin tries to refuse it, but he insists. Meanwhile, So-ra is watching everything from the street corner. She's green with jealousy. Soon-jin leaves the gift in the living room, but Ji-ae opens it up. Shocked at the gift in the box, she calls up Soon-jin. There is a diamond necklace in the box from Sae-han. Soon-jin tries on the necklace and Ji-ae is curious to know about the man who gave Soon-jin the expensive gift.
Eps. 16
There's a rumor going around the restaurant that Soon-jin stole So-ra's necklace. Soon-jin feels people working in the restaurant are talking behind her back. Jang-tae personally asks Soon-jin how she has So-ra's necklace. Soon-jin realizes that So-ra has spread the rumor and asks her to clear her name in front of her colleagues. Soon-jin finds her necklace box is empty and asks So-ra to return her necklace. Soon-jin's calm attitude makes So-ra so furious that she slaps her in the face. So-ra intentionally talks about Hyeok's dead mother to hurt Sae-han. He tells her that he doesn't want to see her anymore. Sae-han goes home after receiving a call from his father. On the way, he gets a call from Yang-ja saying that So-ra has tried to commit suicide.
Eps. 17
Yang-ja is about to pass out while she's taking So-ra to the emergency room. Sae-han hears the news and now he's on the way to the hospital. He's very shocked and he can't help but thinking of when Hyeok's mom died. His hands on the steering wheel are shaking. Yang-ja searches So-ra's room for a suicide note, but she can't find anything. She can't understand why her daughter tried to kill herself without leaving any explanation behind. Ji-ae sees Soon-jin frantically cleaning the room in the middle of the night. She feels that Soon-jin has some concerns. Soon-jin mentions to Ji-ae that she's thinking about quitting her job and finding another one. Ji-ae tells her that she will always trust and support her. Jin-ju is completely drunk. Young-nam carries her on his back. Since it's too late, he decides to take her to his house. Young-nam thinks Jin-ju looks like an angel even though she's passed out from heavy drinking. The following day, Kyeong-jun is shocked to find Jin-ju sleeping in Young-nam's room.
Eps. 18
Soon-jin comes to So-ra's house with Jang-tae. Yang-ja asks Soon-jin to take good care of So-ra who is sick since they're going to be family. Soon-jin feels terribly sorry for So-ra for some reason. She can't help but crying. She keeps saying that she's sorry. So-ra makes her do all kinds of chores around the house and treats her like a servant. Sae-han comes to So-ra's house and faces the two women in the same house. So-ra throws the tomato juice Soon-jin brings to her. Sae-han asks Soon-jin if she has returned the necklace out of guilt. Soon-jin tells him that she wants to avoid talking to him. She asks him to be a stranger.
Eps. 19
Yang-ja believes that Soon-jin is seducing Sae-han. She goes to the restaurant where Soon-jin is working and makes a scene. Feeling sorry for Soon-jin, Sae-han takes her to the hotel so that she can avoid Yang-ja and calm herself. However, Soon-jin tries to overcome the situation on her own. Meanwhile, Ji-ae keeps receiving phone calls from Soon-jin's work and starts getting worried about Soon-jin. Soon-jin comes home with a swollen face and ripped clothes from work; Ji-ae asks what happened. Soon-jin makes the excuse that she's been involved in a fight between customers at work. However, Ji-ae doesn't believe her. Doo-shik is released from prison. Soo-jeong goes to pick him up. She's so happy to see him. Meanwhile, Hyeok comes home with the help of Sae-han. As soon as he gets home, he goes to meet Soo-jeong.
Eps. 20
Sae-han doesn't recognize Doo-shin who comes to see him out of the blue. When he finally remembers him, he's panicked. Doo-shik reminds Sae-han of Jeong-ah who was in terrible pain. It seems to Sae-han that he can still hear Jeong-ah's painful screaming. When Soo-jeong tells Doo-shik that she loves Hyeok, he tells her the reasons that they have to get revenge on Sae-han's family. Doo-shik tells her to marry Hye-ok no matter what. She can't understand him. However, after listening to what Doo-shik tells her, Soo-jeong tells Hyeok that she wants to break up with him. Young-nam brings an abalone for Jin-ju's father. Soon-jin tells him about the dish she's been thinking about making. She suggests to him making abalone risotto combining Korean style porridge and Italian risotto. Young-nam makes the dish Soon-jin suggested and takes it to Jin-ju.
Recipe of Love/ep. 21-41 Plot Synopsis
Eps. 21
Sae-han proposes to So-ra. However, knowing that Sae-han has Soon-jin in mind, So-ra feels more miserable. Jang-tae tells Soon-jin the news that So-ra and Sae-han are getting married. Soon-jin gets upset for no reason, and Jang-tae thinks that she still loves Sae-han. Soon-jin sees Sae-han waiting for her in front of her house, but she ignores him. Sae-han grasps her and hugs her tightly. She pushes him away, but she feels bad for Sae-han who comes all the way to see her. Whenever thinking about marrying So-ra, Sae-han feels suffocated. To make matters worse, his restaurant is terribly short-handed. The assistant chef and dishwashers quit. Jun-sang hurts his back, so all the kitchen work come to stop. So-ra asks Soon-jin to help around the kitchen and makes Hee-jeong captain.
Eps. 22
Soon-jin gets exhausted by working in the kitchen. She shows Jun-sang the abalone recipe. Interested in her idea about combining Korean style risotto, Jun-sang suggests serving the dish for their lunch special. He asks her to make the dish. Everyone in the restaurant is impressed by Soon-jin's cooking skills. Even Yang-ja complements her cooking. Ji-ae tells Jin-ju that she's willing to accept her as her daughter-in-law. However, since Jin-ju isn't interested in marrying Young-nam, she's just baffled at Ji-ae's remark. Jin-ju makes it clear to Ji-ae that she's never considered marrying Young-nam. Young-nam starts crying and Ji-ae gets furious at Jin-ju for humiliating her son and throws water at her. Soo-jeong is confused after meeting Sae-han and Dong-pa, but she pretends to be okay keeping in mind what Doo-shik said to her. Sae-han tells Soo-jeong and Hyeok that he approves of their relationship and encourages them to get to know each other better. However, Nan-hee storms into the room and stares at Soo-jeong in anger.
Eps. 23
Sae-han is shocked to hear from Soon-jin that she and Jang-tae are just friends. He takes her to the beach without saying anything. Sae-han confesses his love and asks her what he should do. His engagement party time is getting closer, but he doesn't budge. So-ra realizes that something happened between Sae-han and Soon-jin. She can't find Sae-han or Soon-jin who went to pick up her dress but hasn't come back. Jang-tae suggests to her canceling the engagement party, but she insists waiting for Sae-han. Jin-ju is upset because her father eats nothing but the risotto Young-nam makes. Jin-ju tries to call Young-nam, but he doesn't answer the phone. Disappointed, Jin-ju leaves a message. Soon, her phone rings and she's excited to see that the caller is Young-nam.
Eps. 24
Doo-shik snaps when he sees Jang-tae is beating Sae-han. Without trying to learn what is going on, he punches Jang-tae. Sae-han tries to stop Doo-shik. Soon-jin and So-ra are shocked to see the fight. When Yang-ja sees Doo-shik beating up her son Jang-tae, she attacks Doo-shik. Scared of the fight, people in the restaurant start leaving the restaurant. Jun-sang sees Sae-han very depressed. He's worried about him. Soon-jin explains why she was with Sae-han. She asks her if So-ra still wants to marry Sae-han. So-ra tells Soon-jin that it's none of Soon-jin's business worrying about her life. She tells Soon-jin just to watch their happy engagement party. The engagement party gets started. Soon-jin is serving cocktails to the guests. Sae-han can't help but looking at Soon-jin, which makes So-ra crazy with jealousy. To liven up the atmosphere, Jun-sang proposes a toast to the couple. Sae-han and So-ra exchange their engagement rings.