Bản Tình Ca Buồn

Sad Love Song (2005)

Quốc gia:

Phim Hàn Quốc

Thể loại:

phim tình cảm

Thời lượng:

20 Tập

Trạng thái:

Full 20 tập VietSub

Tập tiếp theo:

Diễn viên:

Kwon Sang Woo, Kim Hee Sun, Yeon Jung Hoon, Yoo Seung Ho

Đạo diễn:

Năm phát hành:

2005
Joon Young (Kwon Sang Woo)con trai chủ quán rượu và Hae In (Kim Hee Sun)cô gái mù - là đôi bạn thân từ thuở nhỏ và cũng là mối tình đầu của nhau. Vì Hae In phải đến Mỹ theo người dì để trốn nợ nên đành chia cắt với Joon Young...
Tại Mỹ, Hae In đã gặp Gun Woo (Yeon Jung Hoon) mà không hay đó chính là người bạn thân giàu có của Joon Young đang du học...
Vì tưởng Joon Young đã qua đời, Hae In chấp nhận tình yêu của Gun Woo...
Định mệnh đẩy họ đi và giờ đây cũng kéo họ lại cùng nhau trong một hoàn cảnh mới...
Cả ba người Joon Young, Hae In và Gun Woo phải làm thế nào đây trong cảnh định mệnh trái ngang mà chính họ cũng không lường trước được... 
=======================================================================================
          SAD 
LOVE
 SONG - 
BẢN
TÌNH
CA
BUỒN

Tên phim: 슬픈연가 / Seul-peun Yeon-ga


Tên khác:

 The Sad Love Story / 

Sad Sonata




Thể loại:

 Tình cảm

,

 lãng mạn




Số tập:

 20




Đài phát sóng:

 

MBC (2005)




Diễn viên: 

Kwon Sang Woo,

 Kim Hee Sun

, Yeon Jung Hoon, 

Yoo Seung Ho

.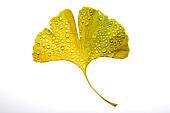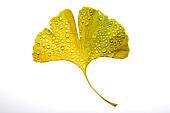 NHÂN VẬT:
==================================================================================
KDRAMALOVE KOREAN DRAMA REVIEWS
Sad Love Story

슬픈연가
(2005) MBC - 20 Episodes
Melodrama, Romance,
Grade: A+
Korean Drama Review By Jill
~~~~~~~~~~
If you like a darkly tragic, romantic melodrama - one which will make you cry buckets - no, rivers! - of tears, then
Sad Love Story
(2005) is your K-drama of first choice! Stock up on the tissues, folks. I've given you fair warning!
With a perfect cast, including as the leads Kwon Sang Woo (his best K-drama performance), Hee Sun Kim, who was so beautiful with Lee Min Ho in
Faith
, and Jung Hoon Yun (from the K-drama
Mask
and from the sweet Korean film
Daddy Long Legs
), this plot fully lives up to its title name. There is little to no laughter to lighten the mostly dark but ultra-romantic story of a blind girl who is torn from the arms of the boy who has loved her deeply since childhood, and who meets him again years later when she has recovered her sight after surgery.


Episode One



"SAD LOVE STORY" PLAYLIST
Episode 2 Through 20


Another powerful performance comes from actress Kyung Jin Hee as the blind girl's aunt and guardian. Also, special mention should go to the brilliant child actors who played Kwon Sang Woo's and Hee Sun Kim's characters as young people: one of my top favorite male actors Seung Ho Yoo, who grew up to play the male lead in
Operation Proposal
, and more recently the hit
Remember
, and Choi Ji Eun (
Cello
), who so impressively played a blind girl here at such a tender age. She was angelic.

The Story
: Our story begins in "America Town", a small military base community in South Korea that is filled with American soldiers. Joon Young Seo (Seung Ho Yoo) is the son of a bar - nightclub owner named Hyang Ja Seo (Young Hee Na from
My Love From Another Star
and
Legend Of The Blue Sea
) who serves the soldiers drinks, music, a place to dance ... and sometimes a little bit on the side. Joon Young does not have an easy time of it with a mother who is called a prostitute by his classmates; the kids are always teasing him and beating him up. Joon Young harbors great resentment toward his mother for her lifestyle. She seems to care for him in her own blunt way, but she isn't exactly the Beaver's Mom.
Full Rare OST from OOP CD

We meet the flamboyant Lee Mi Sook, with the stage name "Audrey" (Hee Kyung Jin), a new singer to the nightclub, who has a blind niece around Joon Young's age named Park Hye In (Kim So Eun). Despite her affliction she is a bright, cheerful child. Although they have a rough start together, Hye In soon inspires Joon Young to feel protective over her. For the first time in his life he becomes close enough to someone to feel the power of love and affection and devotion. They spend a lot of time together, especially in their own favorite spot, an abandoned old house off the beaten path by a picturesque lake. They also live near each other so they can go back and forth to school every day together. She gives him her Braille necklace, and he writes songs for her on his guitar.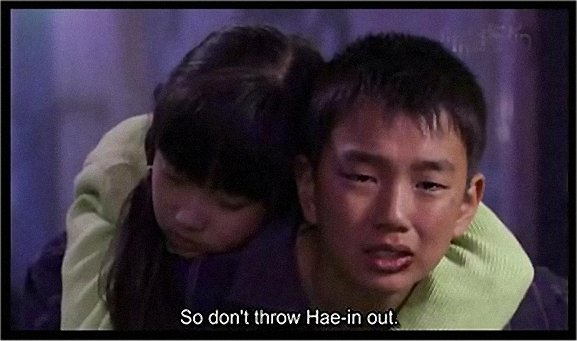 Another little girl likes Joon Young, whose name is Hwa Jung Cha (Go Ah Sung from
Beating Heart
and the blockbuster film
The Host
), and she becomes jealous of his relationship with Hye In. She lives with her hairdresser mother named Min Kyung (Mi Young Lee) and her taxi driver father, who are always arguing over money and how they can possibly get together for some intimacy with their little girl under foot all the time. As the children all move into adulthood Hwa Jung maintains her obsession with Joon Young, even though its plain to see which girl he truly loves. She even tells a momentous lie which threatens to ruin all their lives permanently at one point in the story.
Another character of note is "Charlie" who works at the bar, an effeminate but super nice guy who tries to seek peace among all the principal characters whenever there is trouble brewing. I really enjoyed his character, he was a rare sweetie pie in the midst of almost constant turmoil. He really provided the only smidgen of humor to the show. The actor who played him, Seo Cheon Hong, is the most prominently open gay celebrity in Korea, having come out of the closet in the year 2000. In any case he was a lot of fun to watch.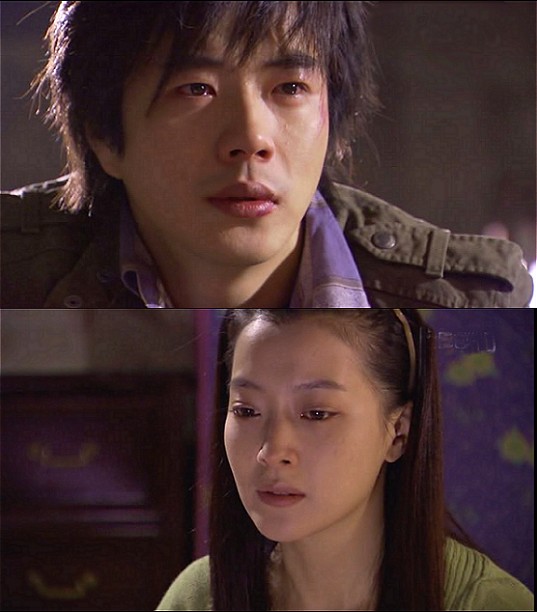 When the kids become teenagers the troubles in their lives intensify, though their devotion to one another only deepens. Audrey gambles away all her money, and Joon Young gets into a big fight with some boys who try to molest Hye In. He ends up in the hospital. That prompts Joon Young's mother to tell Audrey she must leave "America Town" and take Hye In with her, that she will never allow her son to marry a blind girl, which would drag his life down (as if it hasn't already been brought down by his own mother's activities!).
Audrey steals Hyang Ja's jewelry in spite and quickly leaves town with Hye In and heads for Busan, where they initially stay with a friend of Audrey's. Hye In begs her aunt to let her contact Joon Young, but Audrey refuses, knowing that if she did so the police would be on her tail for stealing the jewelry. Joon Young and Hye In are heartbroken to be separated. Hyang Ja is fed up dealing with her distressed son and dumps him on his biological father, Joon-il Choi (Young Ha Lee from
I'm Sorry, I Love You
), who happens to live in Busan too. Joon Young looks for Hye In everywhere, narrowly missing her on several occasions.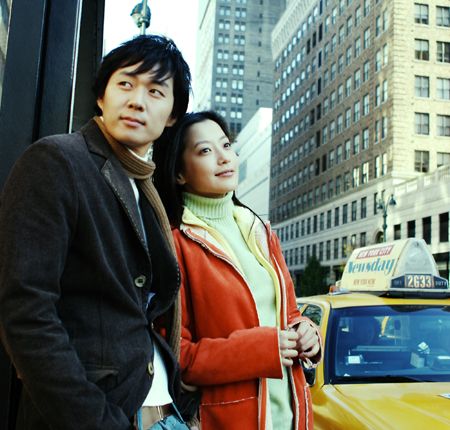 Joon Young gets a job pumping gas and at the station runs into a rich playboy, Gun-woo Lee (Jung Hoon Yeon), who rubs him the wrong way at first but who eventually becomes his best friend. Meanwhile Hye In is wrongly told that Joon Young had tragically died and she is grief-stricken. How can she possibly move on? She loved him so much. He was her lifeline during years of troubles.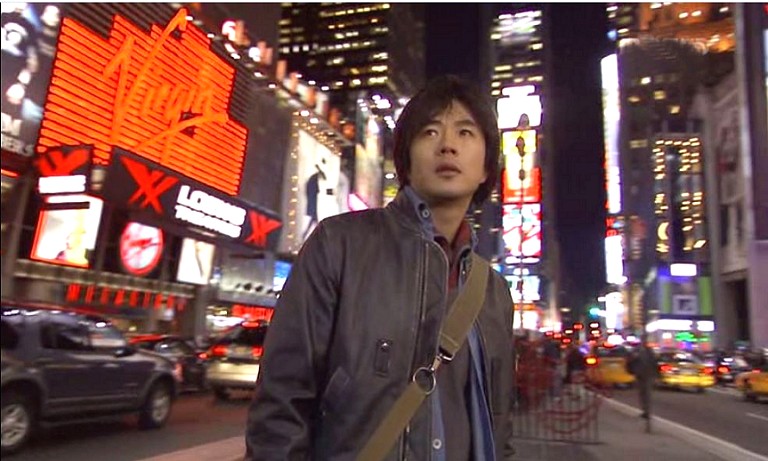 Joon Young (Kwon Sang Woo) looking all over for Hye In, his lost love,
in Time Square, Manhattan, USA (nice location shots!)

Gun Woo's life, Joon Young's life, and Hye In's life are to weave together in amazing ways in future, including a life changing trip to New York City in America, and a miraculous surgery which restores Hye In's eyesight, paid for by Gun-woo, who has fallen in love with her. But Hye In had never seen Joon Young's face, she only knew him when she was blind ... how will she be able to recognize him?
She meets Gun Woo's best friend who is now calling himself by a different name professionally, Joon Kyu Choi, and while Joon Young is astounded to meet his best friend's fiance - who is his own long lost love - Hye In has no idea who he is. For his friend's sake Joon Young stays quiet, but can he bear to maintain his silence for too long, when his heart is yearning for Hye In every time he sees her? She too is puzzled why this friend of Gun-woo's is so cold to her. Will the ice ever break, and if it does, how will that affect Gun-woo's relationship with the woman he loves and expects to marry?
Sad Love Story is the perfect K-drama for those who like their melodrama loaded with suspense, romance, tragedy, cliffhangers, and for those who especially like location shoots in different locales other than Korea. The scenes in Manhattan are some of the best I've seen in any K-drama and made me miss New York tremendously, the most exciting city in the world. There are some characters you will intensely dislike and want to claw their eyes out (especially an American man Audrey marries who then abuses both her and Hye In), but then there are others you will love and grieve to say goodbye to once the show is over.

That is the Magic of K-dramas - you can't fully forget them because
they are just so darn
GOOD
! Who CARES when they were made? A classic is TIMELESS!
~~~~~~~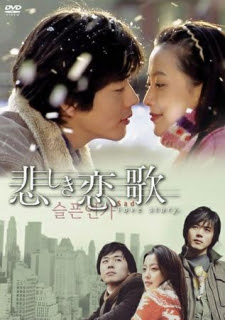 Alison's Review of
Sad Love Story
(2005)
Grade: A+
Sad Love Story was the second K-drama I ever watched, and I remember being entranced by it, totally drawn into its world and the characters. The young lovers, played by Kwon Sang Woo (one of the most versatile and charming of Korean actors) and Kim Sun Hee (one of the most exquisite and talented of Korean actresses) are so endearing, and the trials and tribulations they go through to be together are heartbreaking (not to mention frustrating). 

Virtually every episode ends with a cliffhanger and you just can't wait to see what happens next. Sad Love Story has it all … wonderful love story, great pacing, numerous plot twists, a sympathetic love triangle, menacing villains, and beautiful music.
The drama begins with that oldest of K-drama clichés: the two lead characters who meet as children and grow to love each other as young adults. But the love story never seems hackneyed. The two of them are just such good people, you root for them in every way. Over and over the two are pulled apart, with fate deciding that their paths might cross but they won't be able to get together. I remember literally jumping up and down and shouting "hooray!" at one point when they were finally reunited … but of course there were still obstacles in the way. 

Athough the love story is indeed "sad" it is also perfect – perfectly believable and in a way, inspiring. If you have the slightest belief in "soul mates" this drama embodies the concept of really being true to one person, no matter what, and never giving up. This K-drama is already ten years old, but it's really timeless – and I think stands right up there with the passionately devoted romances like those found in Winter Sonata, I'm Sorry I Love You, That Winter the Wind Blows, Shark and 49 Days (just to mention some of my other favorite dramas). I think it's a must watch for any K-drama fan.
~~~~~~~
HOME TO KOREAN DRAMA REVIEWS
~~~~~~~
=============================================================
Sad Love Song
"The Love story you could have never felt is coming..." -MBC O.S.T. leaflet
Oh, the sweet bitterness of first love. This of course is a common recurring theme in most Korean dramas. Sad Love Song, just as the drama name suggests, delivers a tragic storyline about three characters; through their passion to launch careers in the music industry, their lives are intertwined by fate within the intricate nature of love and friendship.
Three-handed concerto
As a boy growing up, Seo Jun-young (Kwon Sang-woo) hates his social status of being the prostitute's son. He is ashamed of being raised by his single mother (Na Young-hee), who owns a pub at the American army's base area. Humiliated with the endless teasing, insults and bullying at school, Jun-young is frequently involved in fights with his peers. All until he meets Park Hye-in, who showers him with love and diverts his attention to develop his musical talent of becoming a promising composer.
Park Hye-in (Kim Hee-sun) is Seo Jun-young's childhood sweetheart. A tragic infancy resulted Hye-in losing her parents, and then she suffered the loss of her eyesight during a severe illness. Seo Jun-young, as her classmate, first started to help out Hye-in by the request of their teacher. However, within time, Hye-in and Jun-young build a strong bond of friendship that blossoms into everlasting love. Hye-in was raised by her aunt, Audrey (Jin Hee-kyung), who works at the pub owned by Jun-young's mother. She inherited her mother's beautiful voice and enjoys playing the piano with hopes of becoming a renowned singer.
Seo Jun-young's best friend is Lee Gun-woo (Yeon Jung-hoon). They met in the occasion of a bizarre misunderstanding which led to a violent fight between the boys. After Lee Gun-woo and Seo Jun-young beat the crap out of each other, both of them eventually formed a special bond and developed a close friendship during high school. Lee Gun-woo is the heir of his father's successful telecommunications business company in South Korea. The loss of his mother during childhood has impacted Gun-woo's life, which causes him to distrust love. He is a bit rebellious towards his father's requests, as he has an ambitious dream of starting his own music production company.
Fateful tragedy
Seo Jun-young is a tragic character in this drama. His only love, Park Hye-in, continues to be separated from him, while he suffers through a series of misfortunate events without her. He gets a new identity as Choi Jun-kyu, while he lives with his father (Lee Young-ha) in Seoul, for high school registration purposes. During some of the lowest point in his teenage life, his friendship with Lee Gun-woo and Jang Jin-pyo (Mc Mong) alleviate some of his distress.
When Park Hye-in's aunt, Audrey, decides to marry her American boyfriend and seek a new life in New York, Hye-in unwillingly leaves Jun-young to be with her aunt. Life in America turns out to be a complete nightmare. Audrey's abusive husband leaves Hye-in and Audrey to seek another refuge, whilst Audrey looks aimlessly for means of employment to finance their trip back to South Korea.
Coincidently, Lee Gun-woo comes to New York to further his studies at Princeton. Fate brings Park Hye-in to meet Lee Gun-woo at Central Park; it is love at first sight for Gun-woo. He instantly becomes a saviour to Audrey's problems. He helps Hye-in to land singing gigs at a jazz club, finances Hye-in's eye surgery and loves Hye-in with all his heart. He even assists Jun-young to visit New York, in hopes of helping Jun-young find his girlfriend. The attempt fails through a drug trafficking mix-up and Jun-young, destined to be apart from Hye-in, is sent back to South Korea immediately.
Hye-in's life falls apart when she loses touch with Jun-young and receives a false informed letter about Jun-young's death. Lee Gun-woo stands by her through her depressed days, suicide attempts, and Hye-in still passionately lingers onto her first love, Jun-young, who lives in her heart. In the meantime, Gun-woo actively pursues Hye-in, and proposes to her.
Upon the completion of his studies, Lee Gun-woo returns to South Korea with Park Hye-in, and Gun-woo proudly brings Hye-in to visit his best friend, Seo Jun-young (whom he knew as Choi Jun-Kyu from high school). At the first sight of Park Hye-in and Lee Gun-woo together, Seo Jun-young's heart sinks to rock bottom. The turmoil follow suit for all three characters, at the crossroads of choosing love or friendship, depicts one of the saddest melodramas.
Sappy love chaos
The course of true love, or rather, in Korean dramas, is never a smooth one. Similar to other Korean drama clich?s, Sad Love Song revolves around a love triangle plot: two best friends, both having the same love interest. At the climax of the story: Seo Jun-young can't love Park Hye-in for the sake of his best friend Lee Gun-woo; Park Hye-in only loves Seo Jun-young but she is engaged to Lee Gun-woo; Lee Gun-woo struggles with rage to learn that Park Hye-in and Seo Jun-young were childhood sweethearts.
Regrettably, Sad Love Song pretty much follows the conventional tragedy storyline to resolve the love triangle theme. Even during the first few episodes of Sad Love Song, it left an impression that the storyline was going to head towards a path of unexciting plot development and a predictable ending. In fact, the predictability of the storyline is doubly sad given the potential Sad Love Song had.
Moreover, the pace of the plot development just kills the intensity of this drama. It trudges back and forth between the different themes explored in this drama: personal pursuit of career passions; the mixed emotions of love, especially loving with acceptance; friendship; trust; betrayal; forgiveness; revenge; sacrifice; honour; and etc., but seems to lose its focus at times. Then, Park Hye-in and Seo Jun-young's separations and reunions feel endless, and ultimately it doesn't increase the sadness, but rather creates emotional drain for the repetitiveness.
Pre-production roadblock
During the pre-production phase of this drama, it was actually the most anticipated TV drama in South Korea for 2005. All the media hype associated with Sad Love Song prior to filming was just unbelievable. The initial stellar cast consisted of trio: Song Seung-hun, Kim Hee-sun and Kwon Sang-woo, which attracted numerous international investors to finance the drama production cost. Much of the attention was of course, focused on the drama being partly filmed abroad in New York City, one of the world's most famous cosmopolitan cities.
When Song Seung-hun's military draft dodging scandal surfaced in the midst of pre-production phase, it placed the success of this drama at stake, big time. The script was originally written centred on Song Seung-hun's character, Lee Gun-woo, in the story. After Song Seung-hun was confirmed to enlist in the military service, the production team was left in a mess to do damage control; days before the shoot began in New York City.
While the production team frantically tried to find a replacement actor for Song Seung-hun's character, the script was also completely rewritten to accommodate the switch of the main character, placing more emphasis on Kwon Sang-woo's character, Seo Jung-young, in the story. The music video released for Sad Love Song, shot in Australia prior to Song Seung-hun's military scandal, actually highlights the original plot development of this drama.
Playing the part
Song Seung-hun's absence is definitely missed in Sad Love Song. His enticing presence in the music video remains to be irreplaceable. Sadly, his replacement actor, Yeon Jung-hoon, is quite a let down for me. Other than Yeon Jung-hoon?s ability to speak English, his acting skills are not up to par with the expectation of his role in this drama. His portrayal of Lee Gun-woo at times is ridiculous to watch, especially his stiff facial expressions and inconsistent character emotional ranges.
What is supposed to be a sad and sympathetic scene, towards the character of Lee Gun-woo in the drama, becomes tarnished with Yeon Jung-hoon's unpolished acting skills. It makes my heart sink, to watch Yeon Jung-hoon struggle to act in this drama, but you can't blame the guy. He's a newcomer in the Korean show biz, not to mention he is chosen as a substitute, for Song Seung-hun's role on such a short notice, so it's forgiven.
Kim Hee-sun, by contrast to Yeon Jung-hoon and Kwon Sang-woo, is a veteran actress who failed to step up to the plate with her years of acting experience. Her character, Park Hye-in, is a blind girl, who later recovers her eyesight, and has an ambitious dream of becoming a singer. During the first part of this drama, in some of the scenes, the emotions of her character fall flat due to poor delivery of her lines.
Kim Hee-sun's performance has a tendency to change like the weather. Without the usage of her eyes to express emotions and act with eye contact, Kim Hee-sun plays the part of a blind girl using mostly the same expression; those were the overcast days of her performance. However, there were the occasional sunny days to her acting, especially during one of the scenes shot in New York.
It was such a heart-wrenching scene to watch Hye-in flick the light switch on and off, trying desperately to deny reality, and find a path to light her heart. The hopelessness and the depth of her despairs shown in this particular scene proved that Kim Hee-sun is still capable of delivering exceptional performances. Then when Park Hye-in regains her eyesight, Kim Hee-sun transitioned into a better actress and gradually picked up the momentum of the storyline. Even her singing efforts in Sad Love Song should be commended.
On the other hand, Kwon Sang-woo's performance was actually a surprise. His portrayal of Seo Jun-young as a diehard sentimentalist towards his love interest, Park Hye-in, and the sacrifices he's willing to make for his best friend, Lee Gun-woo, touched my heart, hands down. Kwon Sang-woo's ability to shed tears is probably enhanced from his previous role in Stairway to Heaven. I can still recall one of the saddest and most moving scenes from Sad Love Song, when Seo Jun-young was alone in his mother's room after her funeral.
As I watched Seo Jun-young cried whole heartedly while he sorted out his mother's belongings with flashbacks of the past; his sorrow, his regrets and his love towards her was shown explicitly, without one single dialogue. What a flawless performance, even the corners of my eyes were teary while I watched this unforgettable scene.
Many heart-breaking scenes in this drama were carried out beautifully with Kwon Sang-woo's ability to act. His incredibly expressive eyes revealed Seo Jun-young's mixed emotions of anxiety, sadness, anguish, disappointment, disbelief and pain associated with his vulnerability when faced in the plight of choosing love or friendship in this drama. Kwon Sang-woo's depth of acting, as a result, enables viewers to appreciate the believability of his character.
The only little drawback to this role is Kwon Sang-woo's unnatural attempts of playing the guitar and the piano. His character, Seo Jung-young, is showcased in this drama as a genius composer. However, Kwon Sang-woo's inexperience in playing musical instruments was clearly exposed, which I think provided some comic relief during the course of this torturous sad drama.
Making it meaningful
It is rare to have memorable quotes from melodramas, especially a really meaningful one. There is a particular scene, where Lee Gun-woo makes a friendship pact with Seo Jun-young that he wants to be his friend. Not just be any friend to Jun-young, but be the kind of friend, where Indians consider a friend as "someone who carries your sadness on his back." I was awe-struck to hear this dialogue; this is by far the most powerful quote to symbolize a friendship. I have no idea where to trace the root of this quote, but it sure is inspiring and provides thought provoking insights to foreshadow the storyline.
The production team of Sad Love Song should be commended for their efforts. Other than the predictable plot development, Sad Love Song is a visual masterpiece. The costumes, the beautiful cinematography, the visual effects of the action sequences are all qualities that contribute to a visually aesthetic experience for viewers.
Even the haunting instrumental music, theme songs and lyrics compliments scenes of Sad Love Song beautifully. Many of the main theme songs and lyrics were written and sung by Yoon Gun, with a few music compilations sung by: Song Seung-hun, Kim Hee-sun, Yeon Jung-hoon, SG Wannabe, Jo Sung-mo, and Kim Jae-wook. These memorable melodies certainly serve as a poignant reminder of the drama.
There is even some great symbolism in Sad Love Song, or so what I interpreted as symbolic for this drama. The "egg" acts as a symbol of Park Hye-in and Seo Jun-young's relationship. Hye-in loves to eat the egg white and Jun-young loves to eat the yolk. It underlines that they both complement each other, a union of eternal love. Even their chosen career paths, Park Hye-in as a singer and Seo Jun-young as a composer, underscore the ties of their eventual reunion.
Sad Love Song is highly emotional and things can get tearful. I do recommend it for everyone who loves a bittersweet love story and remembers what it was like to fall in love for the first time. Watch this one with a box of tissues and be prepared to feel sad.
===================================================================================
Sad Love Song, also known as Seulpeun Yeonga, Sad Love Story, and Sad Sonata (MBC Miniseries). Produced by: Yoo Chul-yong (All In). 20 Episodes. Aired on MBC in Korea from January 5, 2005 ? March 17, 2005 on Wednesday and Thursday nights at 9:55. Estimated production cost: 7.6 billion won.
Official websites: http://drama.wwcast.com/sadlovestory/
http://www.imbc.com/broad/tv/drama/sadlovesong/index.html
Sad Love Story / Sad Love Song / Sad Sonata
STORYLINE
Hae-in maybe blind but her disability didn't stop her from living her life to the fullest. When her aunt, Audrey, found a job as a pub singer in a military campsite, she met Joon-young. He wasn't friendly to her when they first met but felt guilty when he learned that Hae-in is blind and yet he treats her badly. Impressed in Ha-In's personality, he tried to befriend her and helped her fit in. Eventually, they became close friends. Trusting her, he brought Hae-in to his secret hideout. In return, she gave him a necklace with her name engraved on it. As years passed, their relationship became deeper and spent their entire life sharing one dream, one love.
Audrey got married to an American soldier and promised that Hae-in would get an eye operation. Joon-young allowed her to go to America. He swore that he would take both ends of the world to find her. He gave her a voice recorder so they could communicate. At first, everything worked out well until when her uncle became possesive of Audrey. He made their lives a living hell. Threatened of what he could possibly do to Hae-in, she decided to leave him for good. They went from one place to another to get away from her husband. Hae-in lost communication with Joon-young. He continues to send his voice tapes even if Hae-in haven't been replying for a long time.
During Joon-young's senior year, he stayed at his dad's. He changed his name to Choi Joon-kyu for legal purposes. There he met Gun-woo, son of a business tycoon. They became best friends along with Jin-pyo. After school, Gun-woo went to New York for college.
Hae-in stays in the park while her aunt tries to look for a job. She was drawn when she heard somebody playing her favorite song, LOVE, which turned out to be Gun-woo. He was amazed of her striking beauty and started to have interest on her. He helped them settle down and find a job. He recommended Audrey to one of the clubs in New York. Excited of the audition, she fell and couldn't perform. Hae-in was convinced to try out instead. The owner was mesmerized of her voice and hired her.
Hwa-jung, an obsessed childhood friend, followed Joon-young and lived with him. He didn't like the idea but she insisted. Everytime she tries to allure him, he doesn't pay attention. She got upset knowing that Joon-young could never be hers. She resent all the voice tapes Hae-in mailed without Joon-young getting it. Hae-in got surprised when all of her tapes were returned. She anxiously sent more tapes hoping that Joon-young would eventually receive it. With all the jealousy involved, Hwa-jung sent a letter to Hae-in saying that Joon-young died in an accident. She even put the necklace Hae-in gave him so she would believe her.
Hae-in was heartbroken. She tried to end her life thinking that she could never be with Joon-young again. Gun-woo helped her surpass the depression. He anonymously offered to pay for her eye operation when she had an accident. Hae-in got her sight back.
Joon-young kept his promise of finding Hae-in. He asked for travel sponsorship from Gun-woo. He was able to go to New York but he didn't find Hae-in in her old address. Worst, he got involved in a drug dealing business by mistake and was deported. After a while, he was drafted.
Gun-woo proposed his love to Hae-in after long years of waiting. They were informally engaged. They returned to Korea to start a recording business with his friends, including Joon-young. When they came back, he introduced Hae-in as her fiancée. Joon-young was all shocked seeing her again. He didn't admit that he knows her because of Gun-woo. Since Hae-in never saw how Joon-young looks like and he was introduced as Joon-kyu, she didn't have any idea. Besides, she thought Joon-young is already dead.
Gun-woo produced a recording album with Hae-in as the singer and Joon-young as the composer. Eventhough Joon-young gives her a hard time during rehearsals, she gets suspicious how similar he sounds and acts like Joon-young.
At the hype of Hae-in's success, she found out that Joon-young is alive when she accidentally saw him in their secret place. They continued their relationship behind Gun-woo's back.
Gun-woo felt betrayed when he learned that his best friend is Hae-in's first love. He ended his friendship with Joon-young and tried to break them up. Even if he really wants Hae-in to be his, he can't seem to bear seeing her unhappy. He gave up and sacrificed his love.
During Hae-in's concert, a conspiracy was about to happen. Gun-woo's brother in law is up to something and he found out. To keep Gun-woo from telling other people about it, he hired an assassin. He tried to kill Gun-woo but Joon-young saved him and got shot. Joon-young was rushed to the hospital but doctors said that he wouldn't make it.
Joon-young wanted to go back to Hae-in's concert as promised that he'd be there. Gun-woo granted his friend's wish and helped him pretend that everything is all right. He died right after Hae-in's first song.
Ten years later, Hae-in went back to their secret place with their son. She tried to live her life with Joon-young's memories and love in her heart.
CAST
Kwon Sang-woo
as Suh Joon-young / Choi Joon-kyu
Kim Hee-seon
as Park Hae-in
Yeon Jeong-hoon
as Lee Gun-woo
OST1. Shib Nyun Ee Ji Na Do (Even If Ten Years Pass) - Song Seung Hun
02. Myut Bun Eul He Uh Jyuh Do (Even If We Seperate So Many Times) - Kim Hee Sun
03. Myut Bun Eul He Uh Jyuh Do (Even If We Seperate So Many Times) - Yun Jung Hoon
04. Geu Dae Reul (You) - Song Seung Hun
05. Da Reun Sarang Man Na Do (Even If You Meet Someone Else) - SG Wannabe
06. Shib Nyun Ee Ji Na Do Even (If Ten Years Pass)
07. Ta Buh Rin Na Moo (Burnt Tree) - M TO M
09. Not Guilty - Kwak Eun Ki
10. Shib Nyun Ee Ji Na Do (Even If Ten Years Pass ) - Piano Nocturn
11. Myut Bun Eul He Uh Jyuh Do (Even If We Seperate So Many Times) - Piano Nocturn
12. Shib Nyun Ee Ji Na Do (Even If Ten Years Pass) - Instrumental
http://www.mjgraphix.com/korean/KDRAMA/SADLOVESTORY/sadlovestory.htm
Link to see
http://www.mysoju.com/korean-drama/sad-love-song/
Sad Love Story / Sad Love Song / Sad Sonata drama is from manga The Sad Love Story . Both of them have a little (?) different storyline but its same..a sad story and song..
SummaryAs a child, Joon-young was always teased because his mother owned a bar that served Americans. When he meets Hae-in, a blind girl, they become childhood sweethearts and he vows to always protect her. However, Hae-in and her mom take off one night, leaving Joon-young and his promise behind. Hae-in later meets Gun-woo, the rich son of a CEO. Among these three, a tragic love triangle begins to form...
Link to read
http://www.mangafox.com/manga/sad_love_story
PSST: I'm so sad and cring when i see and read both of them..the ost song is same so sad..