Diễn viên:
Kim Rae won - 
Kim Huyn Woo
Kim Hyun Woo và Alex Hong là hai sinh viên năm nhất người Hàn Quốc đang theo học tại Trường Luật Harvard. Alex luôn năng nổ trong lớp học và là học trò yêu thích của Giáo sư John H. Keynes (Frank Gorshin). Trong khi đó, Hyun Woo, người ban đầu có một thời gian khó khăn để điều chỉnh khối lượng công việc đã gây ấn tượng xấu với giáo sư và nhiều lần bị ông châm chọc hay ngó lơ. Tuy nhiên, Hyun Woo vẫn kiên trì và cuối cùng đã giành được sự kính trọng của giáo sư Keynes cùng bạn học của mình. Cả hai người đàn ông đều gặp và yêu Lee Soo In, sinh viên năm thứ 3 tại trường Y Harvard, một cô gái khéo léo và thông minh. Soo In và Hyun Woo ngày càng trở nên gần gủi và bắt đầu hẹn hò. Tuy nhiên, mối quan hệ của họ duy trì không được bao lâu thì Soo In nộp đơn gia nhập OEP, một tổ chức cung cấp dịch vụ chăm sóc y tế cho bệnh nhân ở các nước thuộc Thế giới thứ ba và được chấp nhận...
"Chuyện tình Harvard" (Love story in Harvard) là loạt phim ăn khách của đài SBS, phát sóng năm 2004. Lấy bối cảnh trường đại học danh tiếng của Mỹ, tác phẩm gây ấn tượng khi lồng ghép nhiều thông điệp ý nghĩa về tình yêu và lý tưởng sống của những sinh viên Hàn nơi đất khách quê người. Phim giúp tên tuổi của Kim Tae Hee và Kim Rae Won vượt ra khỏi Hàn Quốc, trở thành thần tượng của giới trẻ châu Á một thời.
Kim Tae Hee thủ vai Lee Soo In - sinh viên Y khoa mang trong mình hoài bão phục vụ cộng đồng - được hai chàng trai yêu tha thiết. Thay vì tiếp tục những ngày tháng êm đềm trên giảng đường và ở cạnh người yêu, cô tham gia các dự án nhân đạo ở Nam Mỹ, châu Phi... Lý tưởng sống của Soo In cũng đẹp như tình yêu cô dành cho Hyun Woo (Kim Rae Won).
Tác phẩm đem về cho Kim Tae Hee giải "Nữ diễn viên được yêu thích nhất" tại Baeksang.
Đóng phim từ năm 2001, ngọc nữ xứ Hàn thường được khen xinh đẹp, học vấn cao thay vì diễn xuất tốt. Nhiều năm qua, người đẹp sinh năm 1980 phải nỗ lực gấp đôi so với lứa diễn viên cùng thời để chứng minh thực lực. Các tác phẩm nổi bật của Kim Tae Hee gồm "Mật danh Iris" (2009), "Công chúa của tôi" (2011), "Tình sử Jang Ok Jung" (2013), "Yong-pal" (2015)...
Chuyện tình của Tae Hee và Bi Rain thu hút sự chú ý của truyền thông và người hâm mộ châu Á. Đầu năm 2017, đôi uyên ương bất ngờ kết hôn. Họ tối giản mọi nghi lễ và chỉ chi 1.100 USD (hơn 24 triệu đồng) cho ngày trọng đại. Đây là một trong những đám cưới tiết kiệm nhất của showbiz Hàn Quốc.
* Kim Tae Hee trong "Chuyện tình Harvard"
Chàng sinh viên khoa Luật nghị lực Kim Hyun Woo do Kim Rae Won thủ vai. Anh yêu Soo In bằng trái tim chân thành và xốc nổi của tuổi trẻ. Trải qua nhiều khó khăn, Hyun Woo dần khẳng định tiếng tăm trong ngành Luật và hạnh phúc bên Soo In sau nhiều năm xa cách. Do không được đánh giá cao ngoại hình như nam thứ (Lee Jung Jin đóng), Rae Won lấy lòng khán giả bằng lối diễn xuất tự nhiên.
Sau "Chuyện tình Harvard", nam diễn viên sinh năm 1981 được nhiều đạo diễn để ý, có cơ hội xuất hiện trong nhiều phim đình đám như "Cô dâu 15 tuổi", "1.000 ngày nhớ em". Hồi năm 2016, anh gây chú ý với vai bác sĩ trong phim "Doctors". Trong năm 2017, tài tử góp mặt trong hai phim điện ảnh là "RV: Resurrected Victims" và "The Prison".
Năm 2013, Kim Rae Won khiến nhiều người bất ngờ khi tiết lộ từng nhảy sông Hàn tự tử vì mối tình đầu tan vỡ. Anh cho biết cô gái ấy là nghệ sĩ nổi tiếng, đóng chung dự án năm anh 18 tuổi. Truyền thông Hàn xác nhận là Lee Yo Won - đã lập gia đình và làm mẹ. Kim Rae Won sau đó nhận nhiều chỉ trích vì gây ảnh hưởng đến cuộc sống của tình cũ. Nhiều năm nay, tài tử không công khai hẹn hò ai.
* Những phân cảnh ấn tượng của Kim Rae Won trong phim
Lee Jung Jin đảm nhận vai nam thứ Hong Jung Min (Alex Hong) - chàng sinh viên Luật tài giỏi, nhà giàu và tham vọng. Anh yêu nhân vật của Kim Tae Hee từ cái nhìn đầu tiên nhưng không được đáp lại. Trải qua nhiều tranh đấu, ganh đua với Hyun Woo, anh quay trở lại Mỹ để giảng dạy tại Harvard.
Ngoại hình và tài năng của Lee Jung Jin chinh phục nhiều khán giả. Trên Naver, nhiều người tỏ ra tiếc nuối khi anh luôn vào vai những chàng trai si tình, là người đến sau và ngậm ngùi nhìn cô gái mình yêu thuộc về người khác.
Gần 20 năm theo nghiệp diễn, tài tử tham gia nhiều phim truyền hình và điện ảnh, trong đó có nhiều tác phẩm ăn khách như: "Bộ ba", "Kế hoạch B", "Di sản trăm năm", "Mật danh K2". Trong năm nay, Lee Jung Jin quay trở lại màn ảnh nhỏ với series "The Liar and his lover" của đài tvN.
Lee Jung Jin khởi nghiệp người mẫu trước khi rẽ sang diễn xuất. Anh được biết đến là chàng trai đa tài, biết cách tận dụng tài lẻ để khẳng định bản thân. Anh còn là nhiếp ảnh gia chuyên nghiệp - thường xuyên chụp ảnh cho giới nghệ sĩ và các ca sĩ thần tượng. 
Ở tuổi 38, Lee Jung Jin vẫn gây được sức hút với giới trẻ Hàn. Cũng như Kim Rae Won, tài tử vẫn độc thân.
* Ngoại hình điển trai của Lee Jung Jin trong vai Hong Jung Min
Người đẹp Kim Min vào vai Yoo Jin Ah - nữ luật sư yêu Hong Jung Min bất chấp thủ đoạn. Trong dàn diễn viên "Chuyện tình Harvard", Kim Min là người thoại tiếng Anh lưu loát nhất vì cô theo gia đình sang Mỹ sinh sống từ nhỏ. Cô đóng phim từ năm 1998, trong đó nổi tiếng nhất là "Gió thổi khúc tình yêu" (1999), "Thiên thần hộ mệnh" (2001). Sau tác phẩm "Cô bé lọ lem" hồi năm 2005, kiều nữ rời xa làng giải trí.
Năm 2006, Kim Min kết hôn với đạo diễn Lee Ji Ho sau gần nửa năm tìm hiểu. Sau đó, cô theo chồng sang Mỹ định cư. Năm 2008, cặp sao về Hàn để giới thiệu bộ phim mới do chồng cô làm đạo diễn - "The Air I Breath", tác phẩm có sự tham gia của nhiều ngôi sao Hollywood như Brendan Fraser, Forest Whitaker, Kevin Bacon, Julie Delpy…
Suốt 12 năm nay, Kim Min vắng bóng màn ảnh để toàn tâm hỗ trợ chồng và chăm sóc con gái.
* Kim Min trong phim "Chuyện tình Harvard"
* Bản nhạc phim "So in love" do ca sĩ Kim Jung Woon thể hiện
============================================================================
KDRAMALOVE KOREAN DRAMA REVIEWS
Love Story in Harvard
러브스토리 인 하버드

(2004)
SBS 16 Episodes
Romance, Melodrama, Grade: A-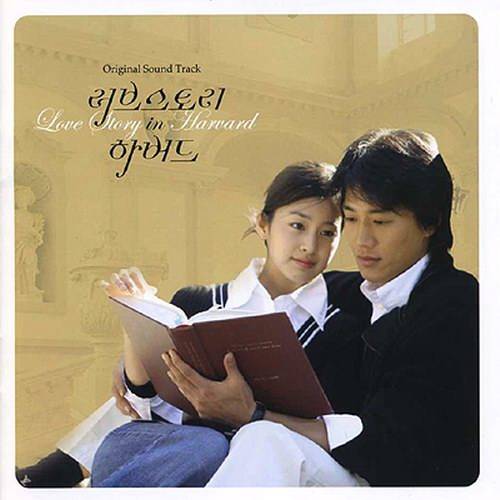 Korean Drama Review by Alison, USA

~~~~~~~~~~~~~

What can you say about a Korean drama series entitled Love Story in Harvard (2004)?

 

Obviously, that it was inspired by the American classic tearjerker from the 70s, Love Story with Ali McGraw and Ryan O'Neal, also set at Harvard University.

 

(Quick!

 

Name the number of Korean dramas that share a title with an American counterpart – it's too many to count). I remember reading the novel by Erich Segal and seeing the movie, and like most people, I was touched by the romance of the Rich Preppie and his love from the other side of the tracks.

However, other than sharing a setting and one major plot development, the two Love Stories are nothing alike.

 

I found the Korean Love Story in Harvard to be a much more absorbing and endearing romantic drama. It is not a pure tearjerker, like its predecessor, though there are some moments when your eyes tear up.

This drama has a higher aim – to showcase the love story of two strong, sympathetic personalities against a backdrop of corporate treachery. The leads (played by charismatic Kim Rae Won and the adorable Kim Tae Hee) are so attractive and engaging, and the development of their relationship so genuine, that the plot itself is less important than the pleasure of being in their company for sixteen episodes.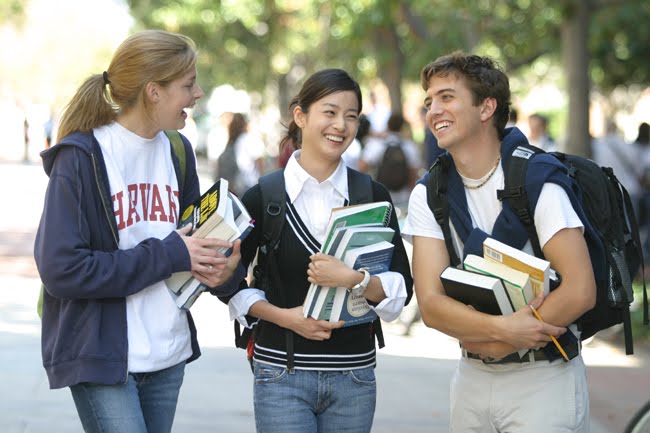 The Korean version diverges from the basic premise of the earlier Love Story film in many ways, with just a few nods to both it and The Paper Chase. It is quite amusing to see a Korean series filmed partially in the U.S., with the Pacific shores of California hilariously standing in for New England.

Plus, if you are a fan of the old and campy Batman series from the 60s, you'll be amused to recognize actor/impersonator Frank Gorshin (Batman's Riddler) playing a demanding, crusty, brilliant professor (much in the mold of Professor Kingsfield

from the film and TV series The Paper Chase).

 

Yes, the Harvard students are also studying the law.

Those of us who like a good legal drama (as I do) will not be disappointed with the way that profession is woven into the story.

Love Story in Harvard introduces its three main protagonists:

aspiring lawyers Kim Hyun Woo from Korea (Kim Rae Won) and Alex Hong -- Korean name Hong Jung-Min -- (Lee Jung-jin), raised in the U.S., and Lee Soo In (Kim Tae Hee), who is working her way through medical school. Naturally, the three form a love triangle, as few men would be able to resist the charms of Miss Kim in this role, a girl with beauty, brains, compassion and a dazzling smile.

Americanized Alex is initially the superior student, determined to be the best and to impress the tyrannical Professor John H. Keynes (Gorshin).

Hyun Woo does not fare so well, consistently earning the contempt of this revered teacher because he seems not to take it all too seriously.

Finally, Hyun Woo settles down, begins to excel and becomes an academic rival for Alex.

The two young men are also rivals for the affections of Lee Soo-In.

 

But Alex is a bit of a stiff, and Hyun Woo a real charmer, so it is not long until he wins her over.

The two of them "meet cute" and initially clash; she is working part time jobs to pay for her tuition so has no time to be distracted

 

by romance.

 

Yet they are drawn to each other and eventually become serious.

At the point of graduation, they spend a rapturous weekend together,

supposedly planning their future.

However, Soo-In realizes that she cannot abandon her dreams. She has the opportunity to do what she has long aspired to – help others through working as a physician with an organization that provides medical care to third world countries.

 

After the weekend making love with Hyun Woo (a rare display of premarital relations in Korean dramas), she disappears from his life, leaving him confused, broken-hearted and a little bitter.

Years pass and all three students wind up back in Korea.

Hyun Woo is a lawyer who advocates for the less fortunate, caring nothing for financial success.

Alex remained in the US after graduation, and he certainly does care about financial success.

He arrives in Seoul to represent an international chemicals company against charges of dumping toxic waste. Naturally, because such coincidences always happen in Korean drama, Hyun Woo becomes opposing counsel in this case.

Hyun Woo runs into Soo-In, who is now doing medical research that is later

revealed to be a key factor in the chemicals case.

In fact, Soo-in is personally affected by the damage that the chemical company's actions may have wrought.

 
For a while Soo-in is determined not to succumb to her feelings for Hyun Woo because of her commitment to her profession.

 

She has spent years helping ill, impoverished adults and children, and believes it is her duty to continue that work.

Until she met Hyun Woo, her only desire in life was to be a doctor, and take care of her working class father (a similar bond existed in the American film Love Story between Ali McGraw and her working class father).

 

At first, Hyun Woo does not want to resume their relationship either, still smarting at her desertion of him.

 

But they do belong together and it is not long before they both acknowledge it.

One of the most impressive aspects about this drama is the respect and admiration you wind up having for these two characters.

They have ideals, they have principles, they are devoted to making the world a better place.

They are not sugary sweet, and there are some very light hearted, goofy moments (as Kim Rae Won has such a humorous twinkle in his eye).

But this drama also tackles some serious issues that will enrage you.
The romance continues to face its difficulties.
Soo-in needs to return to her work away from Korea.
This time, however, Hyun Woo is prepared to wait for her, however long it takes – and even if she never returns, he will never give her up. "I am in love with an angel,' he inscribes on the misty window of her automobile with his finger (a moment that stood out for me as romantically sweet).
At this point in the drama, you are completely in the corner of these two people and root for them to be reunited.
Then fate intervenes in a heartbreaking way.
Soo-in collapses at the airport, and is rushed to the hospital.
To spare Hyun Woo, she lies about having what she knows is a serious medical condition.
Later, her suspicions are confirmed when she learns she has leukemia (shades of Ali McGraw in
Love Story
again).
She does not tell
Hyun Woo at first, but he discovers the truth and wants to marry her right away.
This girl is stubborn, though – she does not want to burden him unless she can first get well on her own.
Meanwhile, the criminal case against the chemicals company rages on as it becomes clear that corporation will stop at nothing to protect itself.
Hyun Woo, Soo-in and Alex all are enmeshed in different ways.
A dangerous, powerful and devious man named Jason Walker figures into the story, as he is both a mentor/benefactor to Soo-in as well as someone who is ruthlessly determined to thwart Hyun Woo's efforts to get the goods against the chemicals company. Jason, who is quite a scary person, is played by the imposing actor Lee
Cham, originally born in Germany as Bernhard Quant, who became a Korean citizen and was in Stairway to Heaven with Kim Tae Hee.

 

His Korean is flawless (though it is a bit strange to see him speak it) and he makes for a very convincing villain – soft spoken and civilized but carrying a very dangerous stick.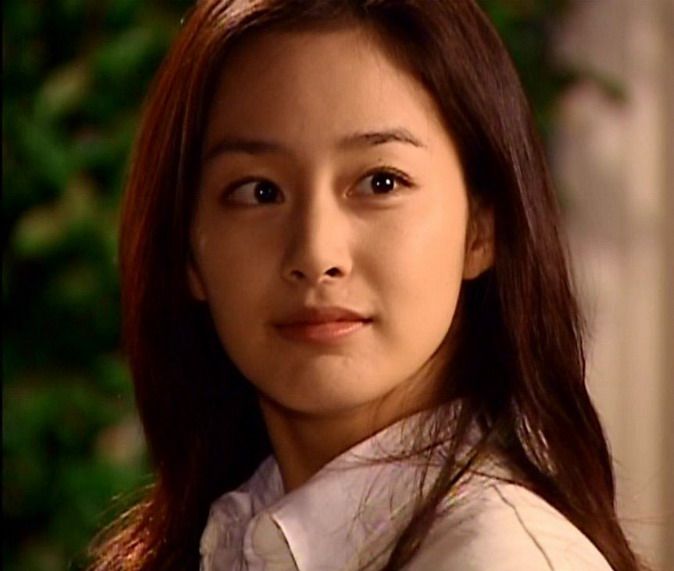 Kim Rae-Won, whom I had never seen before, was a revelation to me during this drama.
He has such a winning personality and such convincing acting chops that he believably matures from irresponsible, rather self-centered young man to an idealistic crusader determined to protect others.
At first, I thought his Hyun Woo was a bit of an arrogant jerk, but Kim Rae-Won is too subtle an actor to leave that impression for long. He really carries this drama with the purity and warmth of his performance.
His chemistry with Kim Tae Hee is both passionate and light-hearted; she is more serious, but he always gets her to smile.
Naturally, if the hero is going to be hopelessly devoted to a woman who is reluctant to commit to him, it is much more credible if that woman is played by an actress like Kim Tae Hee.
This actress was previously known to me from her debut role as a villainess in
Stairway to Heaven
, and her work in that drama was a bit one note.
Here, she gives a very appealing and endearing performance – beautiful, smart, sexy, loving and principled.
She has a smile that lights up the screen and projects a sweet spirit.
The way she tenderly cares for her patients and matter of factly deals with her illness make you admire her as well as genuinely like her.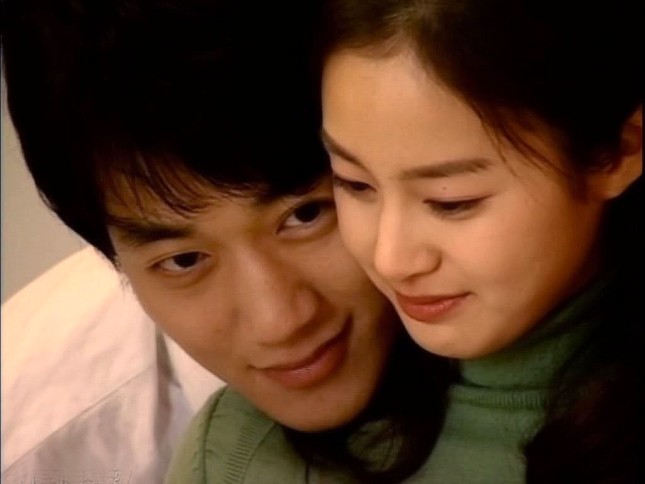 As the (supposedly) Americanized Alex Hong (he never really speaks convincing English for someone brought up in the States) Lee Jung Jin makes for an interesting counterpoint to Kim Rae Won.
He looks like a handsome, stoic linebacker, and he betrays little emotion, so it is difficult to make a connection to his character.
But there is something steadfast and ultimately decent about him and he does convey a tender note whenever he shares a scene with Soo-in.
He genuinely loves her (pretty much at first sight, which again is credible only because Kim Tae Hee is so engaging), and remains a supportive, caring friend to her even while he is very much at odds with the man she has chosen instead of him.
The other characters and actors all do fine jobs, though none stood out for me as much as the three main leads and the eccentric performance of Frank Gorshin as the crusty college professor.
He was quite a hoot.
The primary pleasure of
Love Story in Harvard
is the bond between two young people who do seem to belong together. They weather separation and other obstacles, their commitment is always strong, and the relationship feels very real.
This is a somewhat slow moving drama – though there is interesting enough legal case and some intrigue – as well as some good old-fashioned opportunity to feel outrage at big business and crafty lawyers.
It is never boring, but it is not one of those dramas where you are waiting with bated breath for the next outrageous cliffhanger.
Instead the focus is on the journey of a romance.
I was touched by the
Love Story in Harvard
lovers, so I was happy to take that memorable journey with them.
Watch Love Story In Harvard at Dramaload.com

~~~~~~~~~~~~~

HOME TO KOREAN DRAMA REVIEWS


=============================================================================
Cast:
Kim Rae-Won ("My Love Patzzi", "Ing") as Kim Hyun Woo
Lee Chong Jin as Hong Jung Min
Lee Tae Hee (Stairway to Heaven) as Lee Soo In
Synopsis:
The first half of the drama is set at Harvard (although I believe it was filmed in California because they couldn't get permission to film it at Harvard). The story is essentially about the lives of Hyun Woo, Jung Min and Soo In. Hyun Woo and Jung Min, both first year law students, are rivals in class and for the affections of Soo In. Jung Min applies himself more and as such is the favourite of Professor John Keynes. Hyun Woo, who had a hard time adjusting to the workload in the beginning, falls into the bad graces of the professor. However, Hyun Woo perseveres and eventually wins the respect of Professor Keynes and his classmates. Both men meet Soo In and fall for her. This intensifies the rivalry between them.
Lee Soo In is a poor, kind, hardworking medical student at Harvard Medical School. Her ambition is to join OEP, an organization that provides medical care to patients in Third World countries. She is charmed by Hyun Woo's cheerful, persistent, idealistic and kindhearted nature and she falls for him. However, their relationship is short-lived when her application to OEP is accepted. She tells Hyun Woo about it and he tells her grudgingly to go. So, after spending a night with him, she leaves. In the note she leaves behind, she tells him that she isn't cut out for marriage and children. He is devastated.
Hyun Woo returns to Korea after graduating from Harvard Law School and sets up his own practice. He is still as idealistic and only accepts cases he believes in. He soon gains a reputation for himself. Jung Min stayed in the US after graduation but now returns to Korea to take on a case. Soo In is also back for 2 months in Korea to conduct some research. And predictably they all meet up again.
Soo In is pleased to see Hyun Woo again but he is still angry with her. He is upset she left the way she did and that she didn't try to stay in touch with him. He doubts she ever loved him. Jung Min is disappointed that after so many years apart, Soo In still can't forget Hyun Woo. She still loves Hyun Woo but she doesn't want to resume their relationship as she will be leaving again.
Hyun Woo takes over his late friend's environmental case and finds that the opposing counsel is none other than Jung Min. They face off again. Hyun Woo, unable to let go of Soo In, pursues her again and finally she relents. They spent a happy week together and then it's time for her to leave. Hyun Woo, in contrast to his younger immature self, tells her that he will keep her in his heart, knowing that she loves him. He will wait for her until she returns, but if she doesn't, he will still continue to wait. This is the most touching scene in the drama as each tries to put on a brave face for the other. At the airport, she assures him that she will return and promises that this will be the last time they part.
On her way to her departure gate, Soo In collapses and is taken to the hospital. At the hospital, Hyun Woo is worried but she lies that she faked her illness because she doesn't want to leave him. Hyun Woo reminds her of her promise.
Jung Min is warned by his client, Jason, that anyone who gets in the way of winning his case will be dealt with. Jung Min warns Hyun Woo but he refuses to listen and is run over by a car. He survives with a broken leg. At about this time, Soo In learns that she has leukemia but she keeps it from Hyun Woo. Jung Min accidentally finds out about her illness. He goes to Jason and tells him that he will win the case but Jason must find a cure for Soo In. Jung Min bribes Hyun Woo's star witness in the case to lie that Hyun Woo had bribed him for his testimony. Hyun Woo's case is jeopardized as well as his career and reputation.
Hyun Woo finds out from Jung Min about Soo In's illness. He is hurt she didn't tell him. He proposes to her. She refuses to marry him, assuring him that she will get well on her own. He tells her that he will not forgive her if she leaves him again but she does. When she learns about his troubles, she seeks out the witness to compel him to tell the truth. He eventually does and she confronts Jung Min. Jung Min tells her that he is willing to do anything to save her life. Their conversation is overheard and reported to Jason who sends his henchman to take care of the witness. Hyun Woo, who has been visiting the witness every night to find out the truth, finds the body and becomes the chief murder suspect.
Worried for each other, Soo In and Hyun Woo reunite and promise that they will not part again. Soo In's father is reluctant to agree to their marriage as he wants to spare Hyun Woo the pain of losing Soo In should she die. Soo In assures her father she will get well and her father finally agrees. They also get the tacit approval of Hyun Woo's father who was previously opposed to Soo In. At the wedding ceremony, the witness' 6 year old daughter spots Jason's henchman and identifies him as her father's murderer. Hyun Woo and Jung Min give chase and the henchman is arrested. Jason escapes to the airport but he is apprehended by Hyun Woo. Hyun Woo is late for his wedding but he is confident that Soo In and their guests are still waiting. They are and the couple is finally married.
Soo In collapses later in the night and at the hospital, the doctor tells Hyun Woo that her condition has deteriorated. Her only option is a bone marrow transplant. Hyun Woo receives a double blow when he finds out that Jason has been cleared of all charges. Jason approaches him and tells him that he can help find a cure for Soo In. However, Hyun Woo has to drop the case.
Hyun Woo and Soo In return to their new home and spend a happy day together. In the evening, Hyun Woo sadly tells Soo In that her condition has worsened. Soo In later recounts to Hyun Woo that several years before, she had donated her bone marrow to a little boy whose sister, although a match, was unable to do so, due to her weak health at the time. Hyun Woo urges her to contact the sister, Anna, and ask for her help but Soo In refuses. However, Hyun Woo secretly writes to Anna and she agrees to help.
Soo In discovers that Jason (the defendant) is also her benefactor who had commissioned the research she had conducted. The research was then used by Jason to help his own case. When Soo In realises she had been used, she sets out to help Hyun Woo with his case to redeem herself.
When Jason learns that Soo In will testify against him, he contacts Anna. Anna writes to Hyun Woo and tells him that she has changed her mind. However, she comes to Korea and is met by Jason. Jason later tells Hyun Woo that he has found a donor for Soo In but Hyun Woo must drop the case. The next day, Soo In receives a call telling her that a donor has been found. Whilst Soo In is excited, Hyun Woo is worried. He confronts Jason and is introduced to Anna. He reluctantly tells his associates that he can't continue with the case even though they are on the verge of winning. Soo In catches sight of Anna with Jason and she realizes the truth. She tells Hyun Woo she won't go through with the transplant. Hyun Woo is angry but she is adamant. Finally he relents and the next day tells his associates to continue with the trial. When Jung Min learns the truth, he begs Hyun Woo to reconsider but Hyun Woo stands firm. At the trial, much to Jason's surprise, Soo In doesn't testify. Jung Min stands as witness instead against Jason. Hyun Woo wins the trial and Jason is arrested.
Anna decides to go through with the transplant. During the operation, Jung Min asks Hyun Woo to play a game of basketball with him. It is quite funny to watch Hyun Woo as he is terrible at the game. They talk and Jung Min decides to stay on in Korea. The operation is successful and a happy Hyun Woo reminds Soo In of her promise to have a son who looks like him and a daughter who looks like her. Eventually, they have triplets.
Review:
The story starts out very much like "Paper Chase, an American TV series in the seventies about the lives and struggles of students at Harvard Law School. Even the stern professor John Keynes is based on professor John Houseman (equally stern, impatient and fierce) from "Paper Chase". And just as in "Paper Chase", students discussed aspects of law and cases in class. In the drama, there was even a mock trial like Soo In's disciplinary hearing, both of which Hyun Woo and Jung Min took an active part. These would have been interesting and credible had the actors been able to speak proper English.
It really hurt my ears to hear the actors mutilate the English language. At least I was able to make out 50% of what Kim Rae-Won said. I couldn't understand Lee Chong Jin at all which is unforgivable considering his Jung Min was supposed to have grown up in the US. Now I understand that the actors are not proficient in English and was probably just reciting the lines they had memorized. However, considering the growing popularity of k-dramas with non-Koreans and the expenses the producers were willing to incur shooting overseas, they could have spent a little more to hire someone to teach both actors the proper pronunciation of their lines. It would have added greatly to the credibility of Hyun Woo and Jung Min as the brightest students at Harvard Law School as they were supposed to be. Instead I cringed during these scenes and wondered why the writers set the drama at Harvard Law School. Thankfully, the second half of the drama sees the characters back in Korea.
I was disappointed with the English but not with Rae-Won's acting. I actually watched this because of him, having been a fan since "My Love Patzzi". He does a wonderful job portraying the growth of Hyun Woo from a happy, cheerful, idealistic and at times immature young man to the serious, mature, still idealistic but no longer so cheerful older man. His Hyun Woo is very subtle when he is sad. Just the saddest expression and tears in his eyes. I find this more moving than over-the-top crying. I believe this is his most mature role to date.
Lee Tae Hee does a reasonably good job as Lee Soo In but I find she lacks the presence to be a lead actress. She was good in the beginning as the rather cheeky, independent and strong-willed Soo In, who was willing to part with Hyun Woo to fulfill her dreams. However, in the second half of the drama when Soo In is diagnosed with leukemia, Soo In becomes rather one-dimensional and weak. She lost her spunk. And at this point, Tae Hee unfortunately lacks the charm to play Soo In as anything but pathetic. Fortunately, Soo In gets some of her spunk back when she realises the truth about Jason. Her attempts to help with Hyun Woo's case are courageous, such as when she confronts Jason and secretly tapes his threats and admissions of guilt. Tae Hee's portrayal becomes less pathetic here but unfortunately, it lacks the freshness and spiritedness of her earlier performance.
Hong Jung Min is arrogant, cold and unemotional and Lee Chong Jin plays him to perfection. I was just starting to question Chong Jin's depth as an actor seeing as how his expression doesn't change much when I saw the scene in which Soo In teaches Jung Min to throw a football. She is trying her best to be cheerful even though she is very sad. Out of anger, Hyun Woo had made it clear to her that they should each go their separate ways. Jung Min sees through her and he too is sad for her. The subtle changes in his expressions were so good. I can see that he is sad then he fights for control to keep his emotions in check, as he tries to smile for Soo In's benefit. Very well done.
I can understand why Hyun Woo fell for Soo In. I can also understand why Soo In fell in love with Hyun Woo too. However, I find it hard to believe that Jung Min could fall for Soo In at first sight and then after just one date (where she tells him not to waste his time) would continue to love her for so many years to the point where he was willing to sacrifice everything for her. Jung Min and Soo In's relationship could have been better developed so that his one-sided love was more realistic.
I liked how the love story between Hyun Woo and Soo In began. I liked that there was a valid reason for them to part the first time (Soo In wants to pursue her dreams) and also for her not to keep in touch. She didn't feel they have a future together and it would have made it harder to forget by keeping in touch. I also liked that when they do meet again, Hyun Woo is still bitter and angry at the way she left. They tried to stay away but ultimately their feelings for each other were just too strong. And when she has to leave again, Hyun Woo is very mature about their parting. He accepts that there is a possibility they wouldn't see each other again, but he understands her reasons for going. Up to this point, I would say this is one of the most realistic and mature love stories ever in a Korean drama. Then the writers decide that Soo In should have a terminal illness and that just spoils it for me. I am not against a couple facing a terminal illness "Love Story"(with Ryan O'Neal and Ali MacGraw) is one of my all-time favourite movies. I just think it was unnecessary in this drama. The writers wanted to part them again and couldn't think of a better way. And then to have Hyun Woo choose between Soo In's life or his case was just silly. That's just a no-brainer. Why couldn't the writers have Soo In continue to be the brave strong person she initially was and have her continue to pursue her dreams? Hyun Woo could have gone with her upon completion of his case. Or he could have just waited for her to come back.
However, I continued to watch the drama because of the pairing of Rae Won and Tae Hee, who have a lot of chemistry together. Together with the writers, Rae Won and Tae Hee made their scenes together very real, moving and affectionate; they kiss, hug and cuddle as they sleep (and all this before marriage). The dramas these days have more love scenes in them compared to the older ones where "the kiss" is saved until the end. And I think this new trend is great as it adds to the realism of the couple.
Overall, I think this drama only rates a 3 out of 5. I did like watching Rae-Won together with Tae Hee. And I applaud the writers for making their scenes together very real and loving. However, other than the love story, I found the sub-plots rather flat and not properly developed. At Harvard, the mock trial, Soo In's disciplinary hearing as well as the law and cases discussed in class would have been fascinating had I been able to understand the actors. In the latter half of the drama, the environmental case started out with a lot of promise. I especially enjoyed watching Hyun Woo patiently try to win the peasants' trust and convince them to pursue the case. I was expecting a big showdown in court with each side arguing their case, sort of like in a John Grisham novel/movie. However, that didn't happen because the focus shifted from the wrongdoings of the company to Jason and his evil deeds. A little disappointing I must say. And that's probably how I would describe this drama. It had potential to be more intelligent and meaningful than it was. Still, I have to give credit to the writers for trying to give the drama some depth by including the mock trial and environmental case. And, for all its faults, I did enjoy the love story (even with the terminal illness) and I am a sucker for a happy ending.