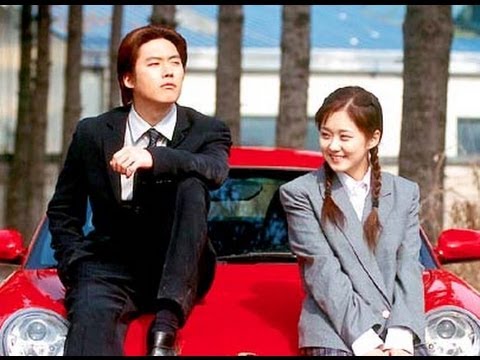 Những giấc mơ bí ẩn của một cô bé còn đang bước chân trên giảng đường đại học, mong muốn sau này sẽ được ở bên cạnh anh chàng điển trai có công việc và gia đình thành đạt, nhưng ước mơ ấy cứ mãi xa vời đối với cô cho đến một hôm gặp được một anh chàng có nhiều điểm mạnh mà trong thâm tâm cô từng ao ước. Vốn là người thông minh ham học hỏi nên những kiến thức học tại trường đều thông thạo, giúp đỡ những người bạn trong lớp không hề vụ lợi nào, sau khi tốt nghiệp loại giỏi cô được mời đến một công ty thời trang làm quản giáo cho nhân viên của mình.
Dù biết rằng con đường thành công củng như tương lai đang chờ ở phía trước nhưng cô luôn cảm thấy bất an, đối với một cô gái có thân hình nhỏ nhắn đáng yêu hay lo âu thế này ai củng thấy tội nghiệp, sau này cô có thật sự tìm được những gì cô ước muôn không?.Liệu cô gái quê mùa như cô có đủ can đảm đối mặt với sự thật hiện tại, nhưng theo chúng tôi nghĩ bằng chính sự thông minh lanh lẹn của mình chắc chắn rằng cô sẽ cùng có một cuộc sống với bạch mã hoàn tử.Một trong hai chàng Cha Yang Soon và công tử giàu bị phá sản Han Gi Tae sẽ chiếm được cảm tình của cô bé đáng mến này. Mời các bạn cùng đón xem phim cô gái thông minh này nhé.
Vào năm 2002, người đẹp không tuổi Jang Na Ra chỉ là một tân binh diễn xuất mới đóng phim được một năm. Thế nhưng ngay trong vai chính đầu tiên của mình, nữ diễn viên đã gặt hái được quá nhiều thành tích với Successful Story of a Bright Girl. Bạn diễn lúc bấy giờ của cô là tiền bối hơn 5 tuổi Jang Hyuk. Cả hai đã cùng nhau mang tới một câu chuyện tình yêu hài hước, dễ thương giữa một chàng giám đốc công ty mỹ phẩm và một cô gái nông thôn giản dị nhiều mộng mơ. Với rating lên tới 42.9%, Successful Story of a Bright Girl là một trong những bộ phim có tỉ suất người xem cao nhất lịch sử. 12 năm sau đó, hai ngôi sao Jang Hyuk và Jang Na Ra đã có cơ hội tái hợp trong drama Fated to Love You của đài MBC.
Cha Yang-soon (Jang Na-ra) is a simple girl living in the countryside with her grandmother. She spends most of her time dreaming of someday meeting her Prince Charming; in her fantasy, she saves him from harm with her martial arts skills, and they live happily ever after. Han Gi-tae (Jang Hyuk) is the spoiled and arrogant president of a successful makeup company, Snowy Cosmetics. While in the country on business, Gi-tae goes parachuting and accidentally falls straight into Yang-soon's outdoor bathtub while she's taking a bath, and it's hate at first sight for the two.
Soon, dire circumstances impel Yang-soon to move to the city in search of a job that will allow her to settle her parents' massive financial debts. To earn all the necessary cash, she becomes a maid for a wealthy family and moves into their house. At her new job, she comes face-to-face with Gi-tae, who happens to be one of her employers. At first Yang-soon has trouble adjusting to city life; she gets bullied at school and doesn't get along with Gi-tae's girlfriend Yoon Na-hee (Han Eun-jung). But she soon makes friends with siblings Song Seok-gu (Yoon Tae-young) and Hwang Bo-bae (Choo Ja-hyun); Bo-bae becomes her best friend, and Seok-gu seems attracted to her. Also, the short-tempered Gi-tae slowly warms up to her as Yang-soon teaches him a thing or two about manners with her folksy, down-to-earth, no-nonsense approach to life.
But things take a serious turn when Gi-tae, the heir of the family business, finds himself betrayed by a pair of duplicitous family members: his rival and cousin Oh Joon-tae (Ryu Soo-young), and Joon-tae's father. Their behind-the-scenes intrigues lead to Gi-tae's professional downfall. Distraught by the situation and suddenly penniless, Gi-tae has no one to turn to except Yang-soon. She teaches him to stand on his own two feet, and with hard work and creativity, gain back everything he's lost.
============================================================================
April 10, 2014
Oldie but Goodie: Successful Story of a Bright Girl (2002) Kdrama Review
by Zhaoul -
I needed a breather from intense Kdramas. It wasn't too long ago that I was living and breathing Chuno. Then I watched Midas, then I started Secret love affair and watched the Flu. After that okay, time to watch Tree with Deep Roots. I've watched 3 episodes, and I thought to myself, I need to put this aside for a moment or I'm going to spiral into a deep abyss of tragedy. I love Tree with Deep Roots so Far, but I needed a shot of Kdrama Romance before I continue it so I don't intense drama overdose.
So the perfect solution? Continue to watch Jang Hyuk, but watch him in the 2002 Romantic Comedy Successful Story of a Bright Girl. My first reaction "Oh Dear… what is up with his hair? Is it blondish orange? Is it brown? I can't tell. Whenever he's in the sun it looks blonde. His hair distracted me for the first couple episodes (which I admit is very petty). But once I stopped thinking about that, and accepted it as the style of the time, (along with the now very dated looking style in men's suits) I started really enjoying this drama. It's so cute.
With Jang Nara and Jang Hyuk (the two leads in this drama) reuniting this summer in the remake of the Taiwanese Drama "Fated to Love You" I also wanted to see how these two performed together. They have great chemistry in this drama. They argue non-stop, but even with their arguing you can sense the underlying connection and attraction.
Quick Synopsis: Yangsoon (Jang Nara) is a poor, but bright and cheerful country girl with con-artist parents. She meets Kitae (Jang Hyuk) by chance. Kitae is a spoiled, childish CEO of a cosmetic company with severe anger issues. His parents passed away in an unfortunate accident when he was still a child. He has lived alone since he was 15. He didn't work hard to become CEO but rather inherited the company from his parents. Yangsoon moves to Seoul to become a housemaid and meets up with Kitae again. 
**The Spoiler part**
Kitae (really by his own stupidity) gets tricked into losing everything. He completely loses his mind and would drown in his own sorrow if it wasn't for Yangsoon. He eventually pulls himself together to try and win his company back.
Favorite moments
Although the two leads argued about 80 percent of the time, they had some very sweet moments together where you could clearly see how much they meant to each other.
Here are a few of the moments I really appreciated:
Yansoon's Makeover
Kitae's face was priceless when Yansoon had her makeover. It seemed to be the eye opener for him.
This is really the first time he sees how truly beautiful Yansoon is and I don't think he sees her the same way after this reveal.
Yansoon and Kitae Baseball moments
Yansoon and Kitae both really liked to play baseball. They would often play together and those were the times they seemed to forget everything else and just enjoy each others company. I liked their playfulness and their baseball hand signals.
Kitae teaches Yansoon how to date
So at this point Kitae is completely in love with Yansoon, but with many failed attempts he decides to teach her how to date. I guess this is the safe way of asking her out. They hold hands, they laugh.. it's very sweet.
Yansoon says goodbye

**Spoilers**
Yansoon has made up her mind that it's best if she leaves so Kitae can continue to fight to get his company back. She doesn't tell him she's leaving. They both finally are able to admit they love each other. She shows tenderness towards him, but she looks very sad. This is her way of saying goodbye while surrendering to her feelings.
Another cute moment
So Kitae really is clueless. This scene with Yansoon's father in the bath house really illustrates that perfectly. Yansoon's dad just finished scrubbing Kitae's back as they have a heart to heart.
When he's done, he hands the sponge to Kitae, so that Kitae in turn can scrub his back. Clueless Kitae doesn't get the hint and starts cleaning his arms with the sponge. Haha – Too funny.
Final thoughts
Although this drama now seems pretty dated and some of the scenes are almost too intense in an over exaggerated sort of way, it's super charming and easy to watch.
Kitae was like a kid throwing constant temper tantrums. Jang Hyuk's acting has come a long way since this drama, but I think he acted Kitae very well. There was nothing subtle about Kitae, so I feel Jang Hyuk played the character the way he should have. Jang Nara and Jang Hyuk have beautiful chemistry in their roles which makes me feel even more overjoyed that they will be performing together again this summer in the Korean remake of Fated to Love You. I do hope, and believe though, that their sweet innocent love will be more adult like in Fated to Love you. Here's hoping for some good smoochy-smoochy (fingers crossed)
If you want to read more reviews on this drama, you should check out DramaFan's Review. I honestly like her review more than my own. She really does a better analyses and digs a lot deeper than I do. I barely skim the surface. At the bottom of her review, the discussion is also very insightful and opened up my eyes a bit more.
My rating: 4/5
Successful Story of a Bright Girl review or The taming of the jerk chabeol
A review by Drama Fan (with her special guest "Mom")
I avoided Successful Story of a Bright Girl for the longest time. Call me shallow but one of the things that was stopping me was Jang Hyuk's style in this (that hair, the wide pants, etc).  There was also my low tolerance for jerk chabeol male leads. I know they are a staple of korean dramas but they generally irritate me. And the third reason was that lately I had been in the mood for more complex stories, but I knew that one day, I would be in the mood…
This is after all Jang Hyuk's first hit in a lead role, and it reached 45% of ratings when it aired in Korea.  So I bought the DVD's and had them sitting in my room. Gumi reassured me that this was "one of the good old dramas, one of the first jerk chabeols before they became a staple, so it has some historic value and there must be a reason why it reached high ratings" but I was still waiting to feel the desire to watch it. I was also dreading watching my last Jang Hyuk series available (until he does another one) I have officially watched them all now.
So, that day came last Sunday. I was so tired from having watched Nine, an extremely thought provoking and intense drama. And I was missing Jang Hyuk so I decided to give this a try.
Successful Story of a Bright Girl first scene, sets us up for what will be the main theme of the whole drama: "Dimwit Prince in distress is saved by smart heroic girl". Yang-Soon (Jang Nara) has a recurrent dream in which she saves a Prince Charming from a perilous situation. This dream will start to come true when she meets obnoxious spoiled jerk chabeol  Ki-Tae (Jang Hyuk) . Not only must our bright girl deal with her own issues in life, her economic situation, her ailing grandmother, her con artist parents, etc but she must also deal with this crazy creature named Ki-Tae, who, despite all his money, seems to have not had a proper education and lacks all kinds of manners. Ki-Tae's best and only response to life's obstacles is to kick, punch and scream (and nothing took a beating like his jacket).
When I watch this couple, I think of Lilo & Stitch. Not so much for Lilo, because Yang Soon is actually a cheerful gal, although she does have Lilo's spunk and fast mouth, but Ki-Tae and Stitch's similarities are uncanny When I look at Ki-Tae, I can't help but recall that seemingly cute alien creature with anger personality problems. 
My mom and I look at Ki-Tae and go into fangirling mode "Oh he is so sweet looking, ah his cute little mouth, oh his beautiful nose, he is so cute when he sleeps and then ROWWRRRRR Ki-Tae gets angry for whatever reason, opens his mouth huge, transforms his whole face and goes into epic tantrum mode, and we are like Wow!!!! Could somebody inject some sedatives on this guy? His aggressive personality is so out of control that it makes him blind and clumsy. He literally and metaphorically trips and falls throughout the drama, on his own. The bad guys don't have to work much to "ruin" him. So this is a story where Yang-Soon saves Ki-Tae, mostly from himself.
Our heroine, much more mature, much smarter, much more reasonable, has a "calming" effect on Ki-Tae. She shows him how to "behave like a human being".  She is also there to comfort and guide him when Ki-Tae starts receiving some life lessons (or rather, some b*tch slapping). But she is also there, to point out his "situation" and keep him humble (sometimes rather sadistically and on occasion she sounds like a nagging mother).
My mom and I hoped that Ki-Tae evolved and tamed his aggressiveness. On the other hand, Mom made a great point that, he couldn't completely get rid of it, because his aggressive nature is what kept him going and fighting against adversity, but he needed to add some brain to the equation. And that is more or less what happened. We see this in many dramas, and certainly we've seen Jang Hyuk do a "turn around" from jerk to prince in the middle of the story (Robbers, Thank You) In this case I felt wasn't all that smooth, but on the other hand, it wasn't all that radical, so I guess it was satisfying and believable within the context of this story.
Not that I want to justify Ki-Tae (or maybe I do) but he seems to have raised himself (he lived on his own since age fifteen, under the indirect supervision of her parents associate) and is also traumatized by the death of his parents when he was nine years old. They drowned trying to save him. Behind his wild behavior, we discover a lonely, scared child, who is putting up a front, to protect himself. This is so obvious that it is really hard to take his harsh words seriously and hence, it is hard to hate him (or maybe it is just that Jang Hyuk looks too cute with some baby fat still showing on him and his triangular shaped mouth in all its splendor, that I can't possibly hate him)
I love to see our main couple banter. They constantly negotiate and go from nagging each other, to comforting each other, to playing around, to picking a fight. He might be aggressive but she definitely does not take his nonsense. The Jangs have extraordinary chemistry. Even when they fight you feel their connection and you feel that deep down, no matter what, they are on the same team.
They complement each other beautifully. Because of that chemistry I was craving for more angst between them and more adult couple situations. There was some, conventional soap opera like situations that provided a taste of what that angst could've felt, but their misunderstandings got resolved fast and had minor consequences. What they lacked on the angst  department was very compensated by the good amount of sweet romantic moments. These were natural and effortlessly cute. The Jangs made quite a believable lovely couple and they had many dates and "failed proposal" scenes for us to melt over.
Yes, my boyfriend is a dork!
But I adore him
This is my first time seeing Jang Nara and I have to say, I'm very satisfied with her performance. She is effortlessly cute and sold me her resilient, fun, smart Yang Soon from the first moment.
Ryu Soo-Young also does a good job as Jun-Tae. The cold and resentful villain, who was the exact opposite to erratic and mercurial Ki-Tae. Unfortunately Jun-Tae did not have great character development and became a bit repetitive towards the end. Actually, most of the characters in this series were one dimensional.
I definitely enjoyed Ki-Tae although this is not my favorite Jang Hyuk performance. Obviously, rookie Hyukie, will lose when compared to seasoned actor Jang Hyuk. But even when compared to his early dramas, I prefer his performance in Daemang which was much more subtle in my opinion, and even in Into the Sunlight, where he played the second lead (Gumi doesn't agree with me here, and I give her a lot of credit. My perception might be different because I rely on subtitles, so I miss some nuances). For a fan of Jang Hyuk, this series is interesting to watch anyway, because it allows us to see his evolution as an actor. We can see what was accomplished through practice and experience and what was innate.
Jang Hyuk was certainly a talented young actor but I do have some buts…His crying scenes in this series didn't move me as much as they do nowadays. He already had the ability to give those paralyzing angry stares, but his performance when the character was angry (which was often) was wild, completely unrestrained, and not as effective as what we see these days, in my opinion. He was always expressive, and capable of speaking with his eyes, but the transitions between one feeling and the other, didn't always feel smooth and there was too much screaming. This is one characteristic some people criticize in Jang Hyuk, his tendency to scream. I don't mind it when the character and the story justifies it (Chuno, The Tree with Deep Roots) although on occasion I have thought that toning it down a notch would not hurt the scene. But in this one, the screaming was definitely excessive. Ki-Tae seemed like a lunatic for the first half of the show and I wonder how such a person could survive in the civilized world.
Having said that, he was really good in the scenes when he was depressed or quietly feeling sorry for Yang Soon, falling in love with her or longing for her.
His falling in love face was as good as ever. Interestingly, while he has certainly worked and mastered his "intense and angst" expressions these days, he seems to have always been a natural at being a romantic sweet goofball. Those are my favorite scenes of his in this series.
I also like that, despite having watched Jang Hyuk in everything, and being able to recognize all his characteristic gestures and mannerisms, I could see Ki-Tae as a separate individual. It was not a perfect performance, but he did sell the character to me and made me care for him.
My mom and I enjoyed SSBG, the same way we used to enjoy a good ol' telenovelas, with their abundance of predictable plot twists and clichés. In fact, those clichés are precisely what make them so comfortable to watch.  We know what will happen, but if we feel enough for the characters (which definitely happened here) we will enjoy the "well known" ride . We couldn't wait for Ki-Tae to learn his lessons and become "human", we couldn't wait for him and Yang-Soon to kiss (don't expect much in this department), we couldn't wait for our heroes to triumph over evil and we couldn't wait for the bad guys to pay for their crimes.
Successful Story of a Bright Girl is an old rom com, so it does look dated and there is some overacting, but it is surprisingly fast paced, except for the last three episodes, where the story dragged a little.  It is the kind of show where you will need to suspend your disbelief constantly, but it is also highly addictive and easy to enjoy. My mom and I watched it in three nights.
Enjoy some of the cutest moments in this MV made by our Gumi
Hate at first sight.
This is what Cha Yang Soon (Jang Nara) and Han Gi Tae (Jang Hyuk) initially felt for each other during their first encounter, after Gi Tae suddenly barged at a bath session Yang Soon was having outside her house. Triggering their fates to forever become intertwined, Yang Soon and Gi Tae meet again when the former went to work as a maid to the latter's house in order to pay for her family's immense debt. Hilarity then ensues, with Yang Soon teaching Gi Tae a thing or two about manners and heart. But hilarity isn't everything for these two as their encounter take a serious turn when Gi Tae lost control of his father's company after being betrayed by his uncle and cousin. Not having anyone else in his life, Yang Soon had to deal with Gi Tae in his distraught state, and at the same time teach him more than just manners and heart. Will they be able to succeed and get back everything that Gi Tae has lost in time?  
The Successful Story of a Bright Girl, or just Bright Girl as known to us, is a 16-episode romcom drama aired by SBS around 2002. It was the first K-Drama I ever laid my eyes on and the show that typically started it all — be it my love for korean dramas or korean dramas being shown in the Philippines as a whole. Though Endless Love was the first K-Drama to catch attention thus subsequently setting a trend for korean dramas in the country, it was actually Bright Girl that was first to be shown here, having been aired by GMA on July 2003.


Bright Girl wasn't really much of a story plot wise, in that it involves your typical chaebol, a poor girl, love, and struggle over family business. It's simple and sometimes childish, but then again is also evidently cute and fluffy fluffy fluffy! 😍 And yes, it was the fluffy that eventually got me hooked to the drama. I loved the main leads — Jang Hyuk and Jang Nara. I love their chemistry, and their push and pull at love made me feel really really giddy back then. It was fun to watch Gi Tae fall for Yang Soon yet deny it as much as he can, only to fall for her over and over again.
And, even after years has passed, Bright Girl is still one of those "classic" romcom dramas that will forever have a special place in my heart. Not just because it made me appreciate romcom dramas more, but because it was the very first show to ever introduce me to the wonderful world of K-Dramas. And yes, it was what introduced me to Jang Nara too, whom I've been a fan of for like five years... though that was rather short-lived.
Edit 04/03/14:
 My first loved pairing is reuniting! Yay! Twelve years after Bright Girl, Jang Hyuk and Jang Nara is teaming up again in the small screen for the korean remake of the popular taiwanese drama 
"Fated To Love You"
. It's slated for a June/July broadcast following MBC's Wed-Thurs drama, 
A New Leaf
. That's two new dramas (the other being Lee Jun Ki's 
Joseon Gunman 
courtesy of KBS) to follow come June. I'm excited!