RainyDayDestinations Magazine's Review of Richard Wood and Gordon Belsher's 10/10/12 Concert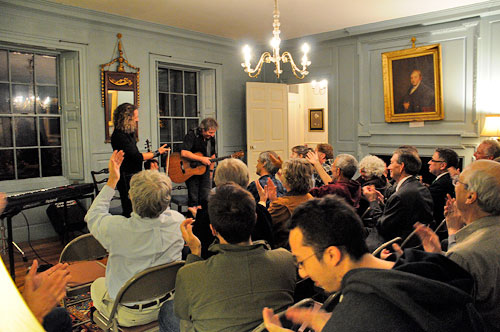 "So this is what I know, now: where you play is not who you are. I was four rows from guys that played for both Queen Elizabeth AND Gene Simmons, and played with Shania Twain AND The Chieftains. And you know what? They were having a blast, just playing for a small but oh-meye-gawd enthusiastic crowd. The music is the music regardless of where it's being played. 
And good
 lord what music. About halfway through the first half, it dawned on me that nobody plays like this. Except these guys. Talk about top of their game. They loved what they did, no matter where they did it. Just, wow. So much sound, and being so close we could see the sound being made. There was so much toe tapping from the audience that the the mirror on the wall was shaking - even though we were toe tapping on the carpet!..." Read the entire article 
here.