I am a space enthusiast, always looking for opportunities to work, learn and contribute towards space exploration. I like leadership roles and contributing to higher level system design and decision making. I am good at generating novel ideas, finding solutions, critical examination and analysis.
I received an Integrated dual degree in M.Sc. (Hons.)
Physics
& B.E. (Hons.) in
Electrical & Electronics
from
Birla Institute of Technology & Science (BITS), Pilani Goa Campus
in August, 2010. After that I explored the research in the fields of image processing applications like HCI, computer vision, radio astronomy through some research projects and internships.
In May 2015, I graduated with a Masters in Computer Science from University of North Carolina Chapel Hill. My MS work was in autonomous flight systems involving: motion planning and local collision avoidance for Micro-Aerial Vehicles; navigation in GPS-denied environments etc. I have been able to pursue research in this interesting field as part of the GAMMA group at UNC and internship at National Institute of Aerospace and NASA Langley Research Center. 
Further, I participated in the Space Studies Program SSP 2015 by International Space University and NASA Glenn Research. This experience was extremely encouraging and very well aligned with my career interests. It provided an international, intercultural and interdisciplinary perspective towards space exploration. I was part of the space engineering department and involved in various department activities like model rocketry - design, simulation, building & flight; simulated rover mission workshop where we designed and operated a rover in Canada from Ohio etc. My project here was on system design for Europa mission - Navigation and Exploration system for the surface and beneath. My team project was Vision 2040, where we predict the future of space exploration in 2040 based on current trends in science and technology, geopolitical scenario, emerging markets, disruptive innovations; and designed strategies for a space university to play a pivotal role in reaching such a future. 
After this, I had the opportunity to work at Team Indus, Axiom Research Labs, Bangalore, India, with the team working towards soft landing and surface operations on the Lunar surface. My work here was on combining global and local path planning for the lunar rover, accounting for uncertainties, to navigate optimally towards the destinations, while avoiding hazards and maintaining line of communication with the lander. We also performed Lunar terrain analysis and landing site analysis to determine good areas for landing and roving, further deriving the relevant operational and navigational requirements for the rover to meet the mission objectives, and determining the performance boundary of the rover system.
Recently, I worked at Pixxel Space Technologies, on mission design, analysis and planning, towards a constellation of earth observation satellites. I got the opportunity to learn and work with different tools like STK, GMAT for constellation design, delta v budgets for station-keeping and related maneuvers, analyzing different propulsion systems for this, orbit design and related analyses, optimizations, trade studies, 
calculating ground station communication access for the satellite, land coverage analysis for 
the imaging satellite, orbital decay analysis, local time analysis for imaging, other attitude and orbit environment 
parameters and their analysis with satellite propagation
. 
Post this, I also participated in the Women Startup Program by NSRCEL IIM Bangalore, with a short online course.
Apart from academics, I have myriad hobbies and interests like drawing, painting, photography, astronomy, yoga, badminton, playing piano, inspirational and spiritual books, and adventurous trips close to nature. I also write inspirational, philosophical articles, thought churners, poems and songs. I am interested in social and environmental causes, and participated in Abhigyaan - a literacy mission at BITS Pilani Goa campus, introducing value education to slum children. 
And I am still discovering myself! 'Who am I?' seems to be a perpetual quest - a new discovery every day!
 

My research interests lie in the interdisciplinary field of astronomy and space exploration research. My primary research interests include:
 Astronomy and Space exploration

 Autonomous Flight Systems

 Digital Image Processing

 Robot Motion Planning and Navigation

 Space Engineering

 System Design and Analysis

 Space Mission Design, Analysis, and Planning

 Situational Awareness and Sensor Fusion

 Radio reception in trees

 Human-computer interaction



Contact Information:
Permanent Address: 13 - V, Narendra Nagar,
Nagpur- 440015,
Maharashtra, India.
Affiliations: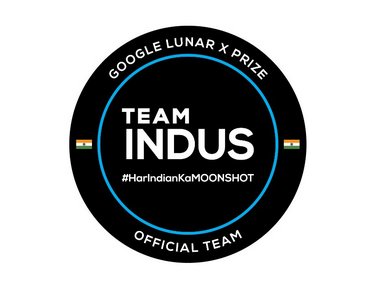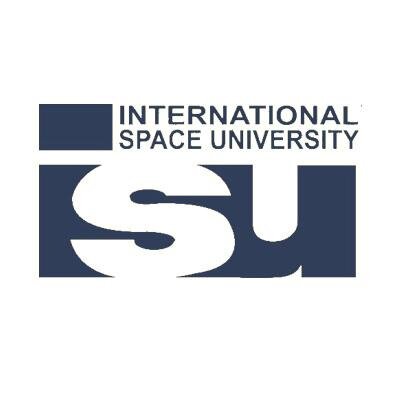 © 2010 All Rights Reserved by Niti Madhugiri

Disclaimer: No liability of any kind, explicit or implicit, is assumed by the author hosting this site.
If you find any copyright infringement on this site, please inform me at
niti1987@gmail.com
. I do not intend to violate any copyright. Every material hosted on this site is for non-commercial and educational purposes.
* This website and relevant pages are best viewed in Mozilla Firefox or Google Chrome browsers at a resolution of 1280*800.