Remind Messaging Sign-up.
Tell people to text @letitsnoow to the number 81010
They'll receive a welcome text from Remind.
If anyone has trouble with 81010, they can try texting @letitsnoow to (267) 354-4625
The 2019 New Hope-Solebury H.S. Ski Club Trip will take place February 22-24.  We will be traveling to Vermont to ride at 
Killington
.
  We will be staying at the
Holiday Inn
 in Rutland, VT.  The attachment, below, includes the Itinerary and the Permission Slip Packet.  The Packet of forms will be MANDATORY for any student to attend the trip!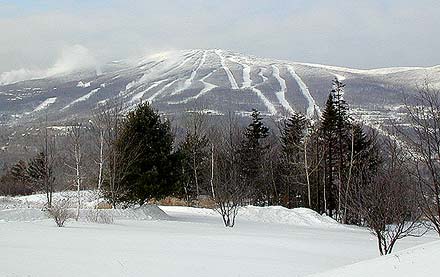 Reminders:
Eligibility will be based on Marking Period #2
Be sure to have your rentals ready for Friday Morning.  All gear and equipment must be at school by 7:20! 
Pack in anticipation for cold weather!!!  The highs will, most likely, not go above .....
Be at school by 3:00 to load busses for departure.
Reminder of Things to pack:
Swim gear for hotel
Goggles, Gloves, Hats, Helmets, Scarves, and super warm gear (hand warmers?)
Money (for Meals and Tip...Bus Driver and Housekeeping)
Movies for the Bus/Hotel......nothing beyond PG-13
UPDATE
Attention students going on the ski trip.  Please be aware of the following information for our upcoming trip.
1)  Bring all bags and equipment to the theater between 7am-7:30 am tomorrow morning.  If there happens to be a two hour delay, bring it in between 9am-9:30
2)  THESE BAGS WILL BE SEARCHED!  Do not do anything foolish!
3)  Dinner will be provided on Saturday night.  Breakfast will be provided on both Saturday and Sunday morning.  You will need to pay for all other meals.  Please bring $50-$100 for spending money.
4)  If you have any medications, bring them in a separate bag along with the appropriate form. This needs to be with the nurse one week before the trip.
5)  Make sure you have your winter gear packed! IT tends to BE COLD AND WINDY. HIGHS have been in the TEENS and WIND CHILLS of -27 (yes negative 27.) Hats, gloves, goggles, HELMET!
6) If I do not get your emergency/permission forms, you DON'T GO!
7)  There is an indoor pool, so bring swimwear if you're interested
8)  Remember, tips are not included.  We will be collecting $5 tip for the bus driver and $2 tip for the house cleaning per person.  These people work hard to take care of us this weekend and tips are an important part of their salary!
9)  It is a six+ hour bus drive.  Please bring any dvds you want to watch...remember they must be PG-13 or less. If you do not have videos to watch, you are subject to the selection that Mr. G brings from his room.
10)  Currently, the weekend weather conditions suggest that the trip will go on as planned with no changes.  However, keep in mind, if conditions change, we will need to reassess the situation.
11)  Look for updates on Mr. Elvey's website and emails to your school account if there are any changes to the trip.
Feel free to email me with any questions you may have at