This was a car I picked up in New Jersey for a whopping $600!  It was supposed to be my winter beater so I wouldn't have to drive my Z on the snow covered roads of Albany, New York.  It was definitely a beater, but it was so fun i used it in summer too, haha.  I got bored one summer and my father and I swapped the automatic transmission for a manual unit from a n/a Z31 300zx.  I ended up selling it to a friend before I moved home and to this day I still miss this car, haha.
Here's a pretty nice picture of her!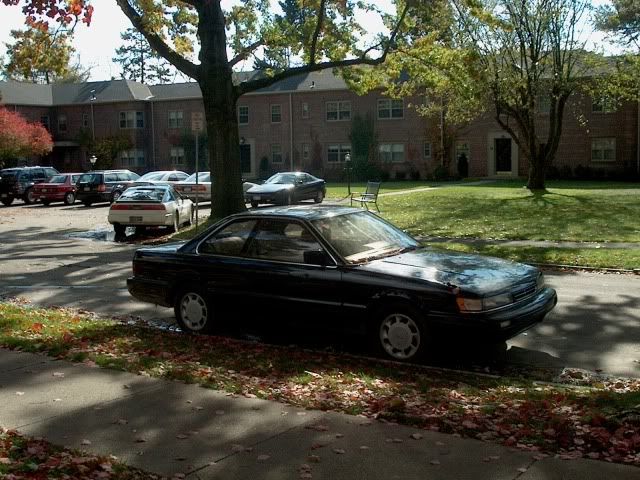 Head over to
Page 1
for more info on the transmission swap!
Or shoot to
Page 3
for a few random pictures!
Navigation:
F31 Page 1
F31 Page 2
F31 Page 3