I bought this car in Hokkaido and then decided to quit my job and move to Nagoya. I packed my stuff into the back and took off for a new job! She ran like a champ the whole way, I was impressed!
Unfortunately, I had a stroke of idiocy and pushed the accelerator a little too hard for a little too long in the rain.  I lost her and slid into a pole.  No injuries, but the pole caught the rocker, door and a-pillar, pushing them all in.  The car is now scheduled to be parted out.  -cue sad face.  Pictures on Page 4.

This is will forever be the image I remember most of her!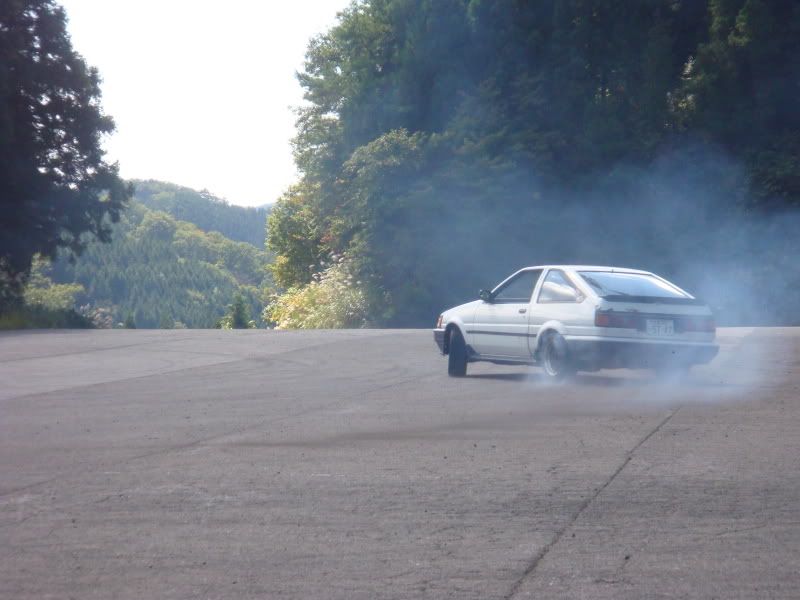 Hit up Page 1 for some picture of her when I bought her.
Check out Page 2 for some shots from the race track!
Check out Page 3 for drift fun!
Hit up Page 4 for pictures form the accident.