Since my S30 is sitting in storage in America, 6000 miles away from me, I've been looking for a project to keep me busy here. So, I'm driving home today and I pass a GC10 Skyline. I have seen this car before but never stopped to ask about it. So, I figure that I will just write my name down on a piece of paper along with my number and mail address and give it to the owner so that if they ever think of selling I'll be first in line.
I run home, write my info down and swing back by the place. I meet the owner and we strike up a deal on the spot! We agreed on 200,000 yen (2,232.50 USD) and the saga began!
Here's the most recent shot of the car: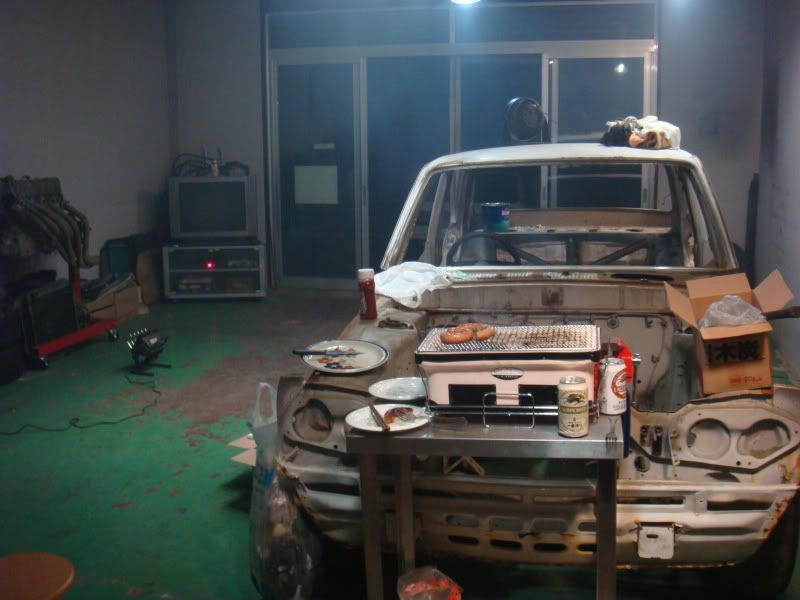 Head on over to Page 1 to get started on the build!
Navigation:
GC10 Page 1 GC10 Page 2 GC10 Page 3 GC10 Page 4