This is my 1997 Honda Dream 50!  I've always loved bikes but never got around to getting my license.  Now that I'm in Japan, getting you bike license is actually quite a difficult endeavor and I knew that since I hadn't ridden a bike in the last 5 years that I would outright fail my riders test.  50cc bikes, however, can be ridden legally with a standard driver's license.  Welcome, then, to the loophole in the system!  This one of hte few 50cc bikes you can buy that's not a step through scooter.  Throw in the fact that it's got a proper 5-speed transmission, disc brakes front and rear, full size wheels and tires, appropriate rake and trail, and the world's smallest production twin cam four valve engine and this isn't just a scooter, this is a proper mini motorcycle!  It rides like a really light weight motorcycle as well.  You have to be attentive, but within 20 minutes I was pretty used to riding it around. 
Anyways, click on to
Page 1
for more story and pictures!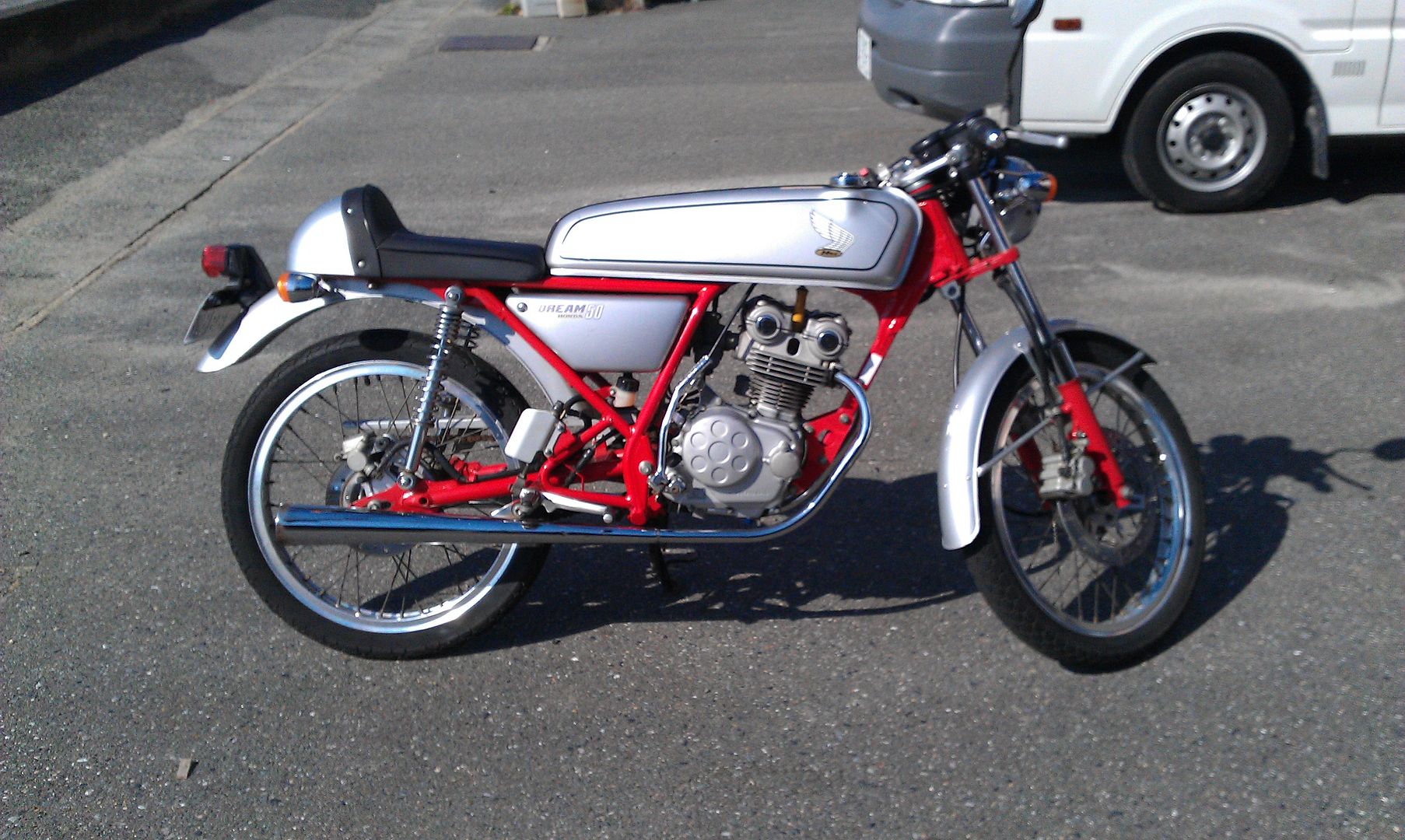 Page 1