Work on this thing is slow, but that doesn't mean I aint progressing with it, haha. I have this set of Rays mesh wheels (from my old AE86) floating around, so I decided to see if they fit the Bellett. The wheels were staggered and the rear wheels were too wide to fit in the rear, but the front's could actually fit.
First things first though, while I had the wheels off I snapped a couple of pics of the suspension. First up is the rear. Semi-trailing arm with a transverse leaf spring to act as a sway bar, or near as I can figure, haha.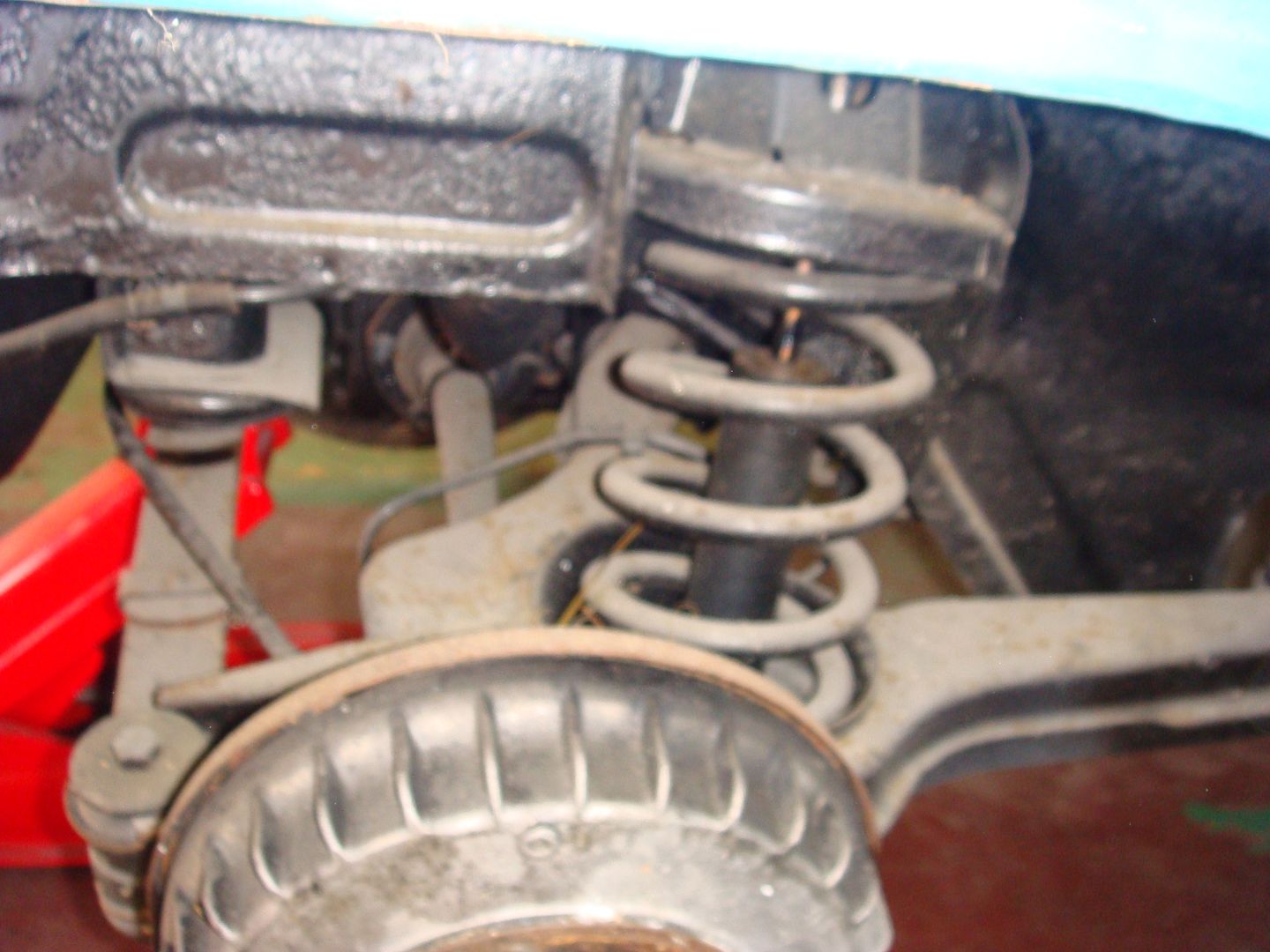 Pretty wild setup, haha.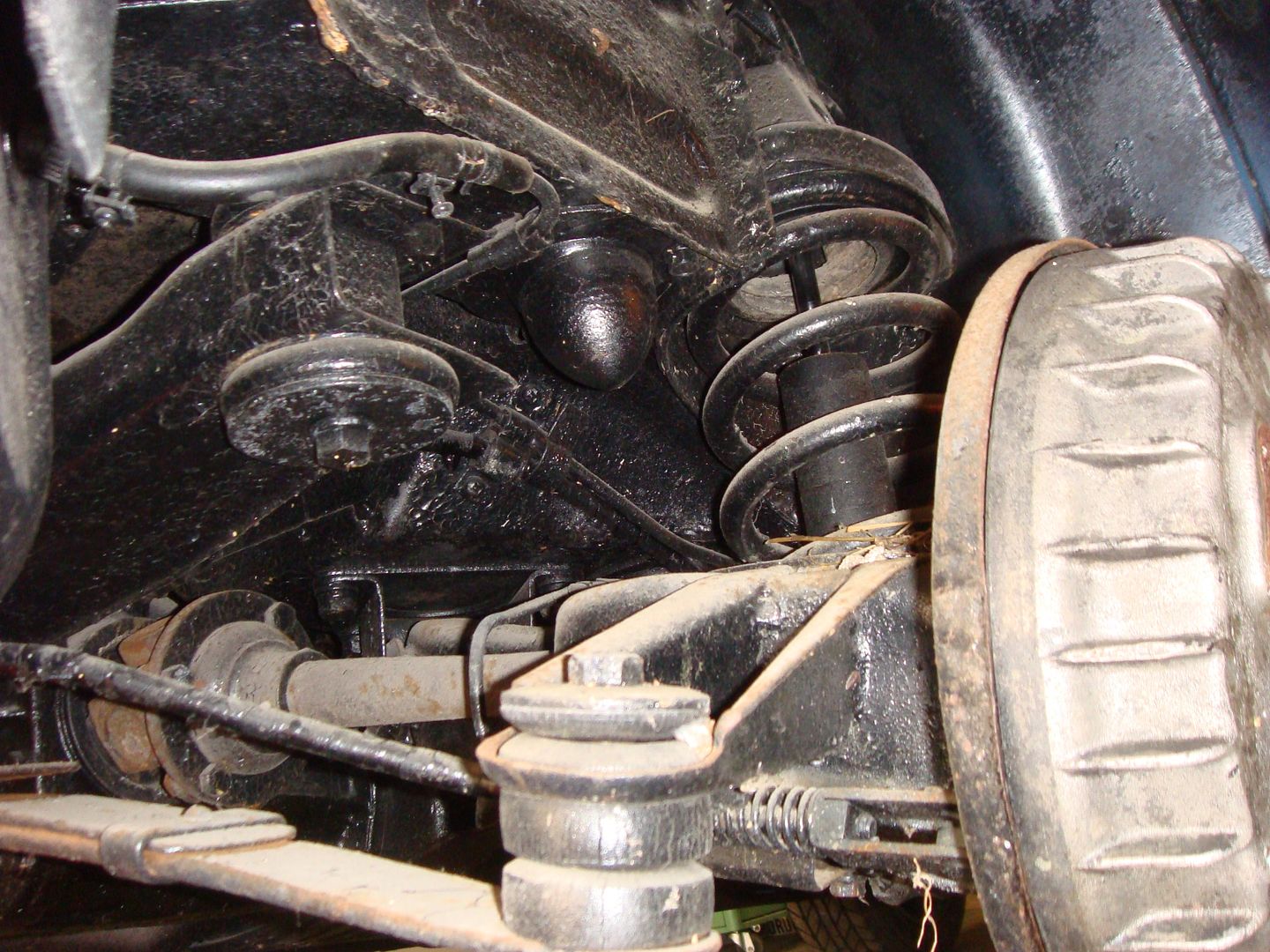 Front double wishbone, now that's what I'm talking about.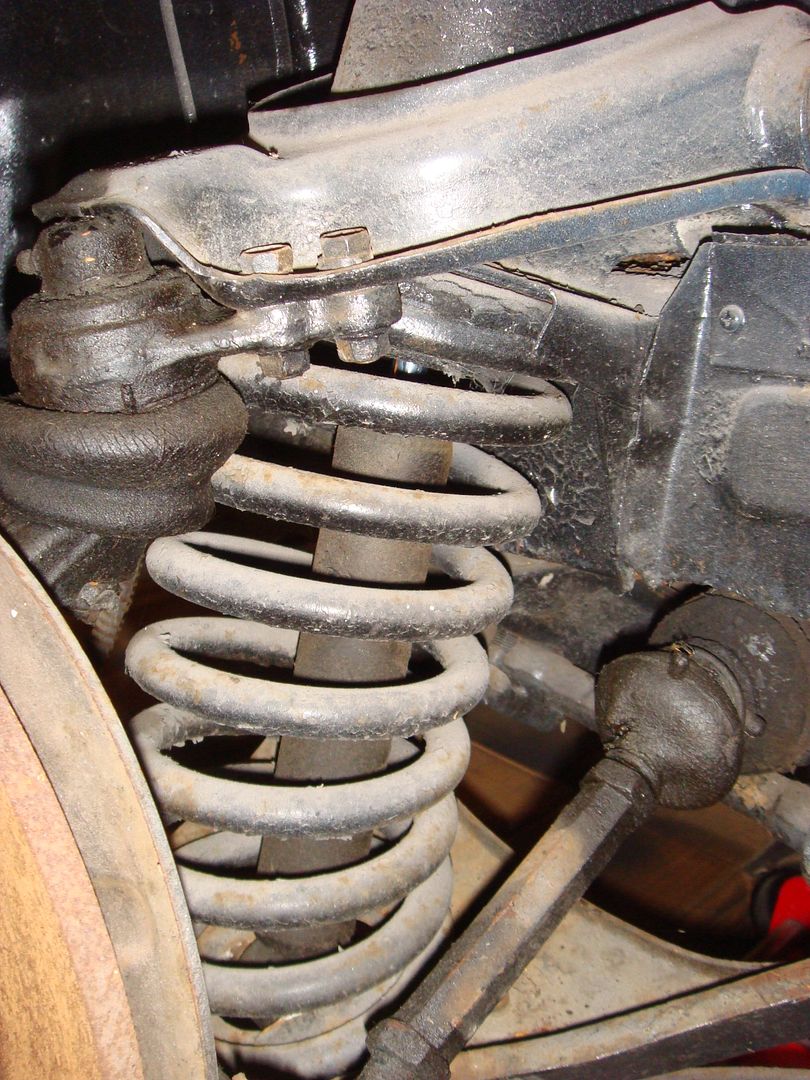 Two jacks to put the rear wheel at the height that I want it. Looks damn good!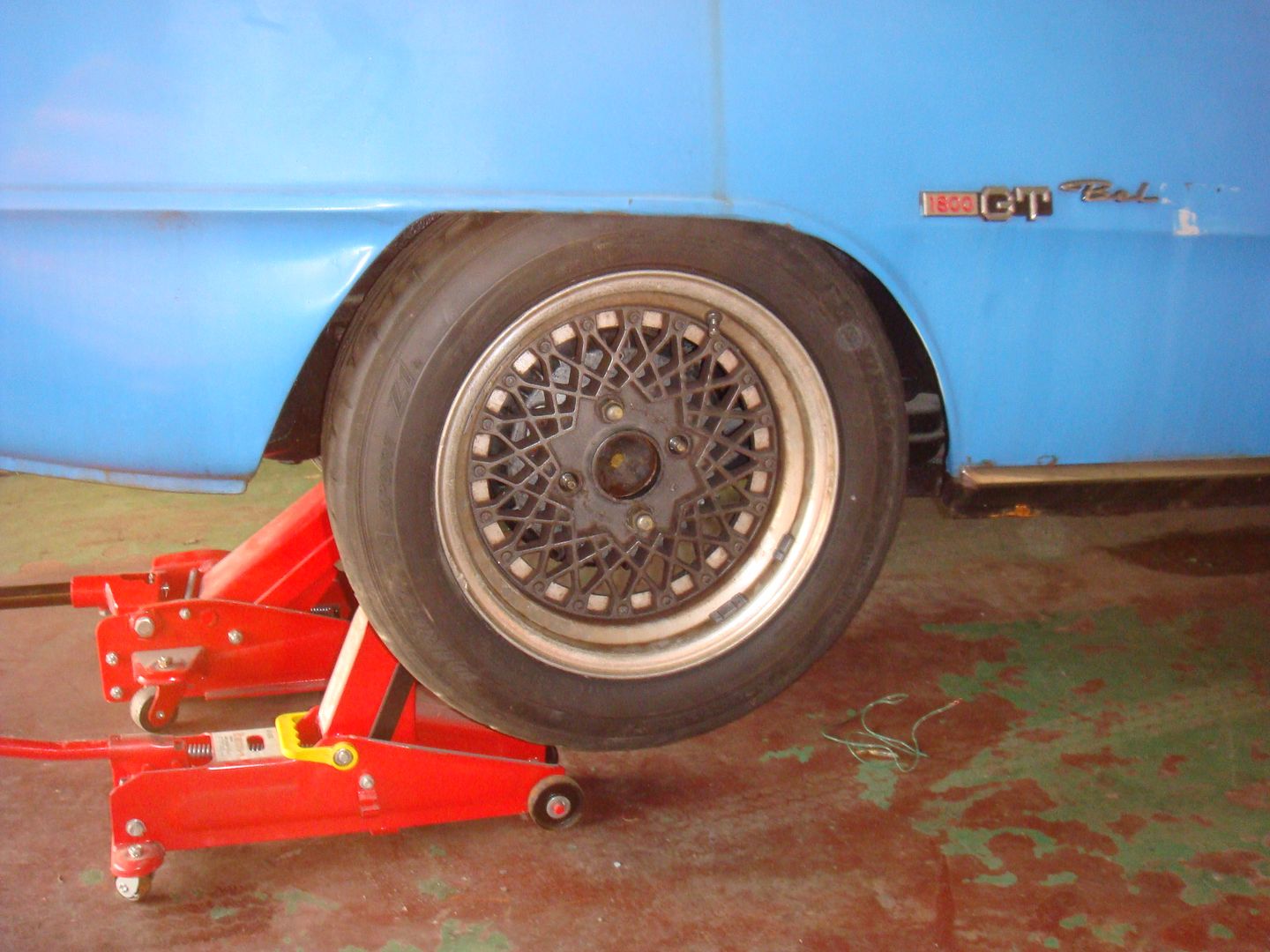 I think this is equal parts hella flush and tucked, haha.
Ya, don't really think it would work in the real world, would have to get skinnier tires.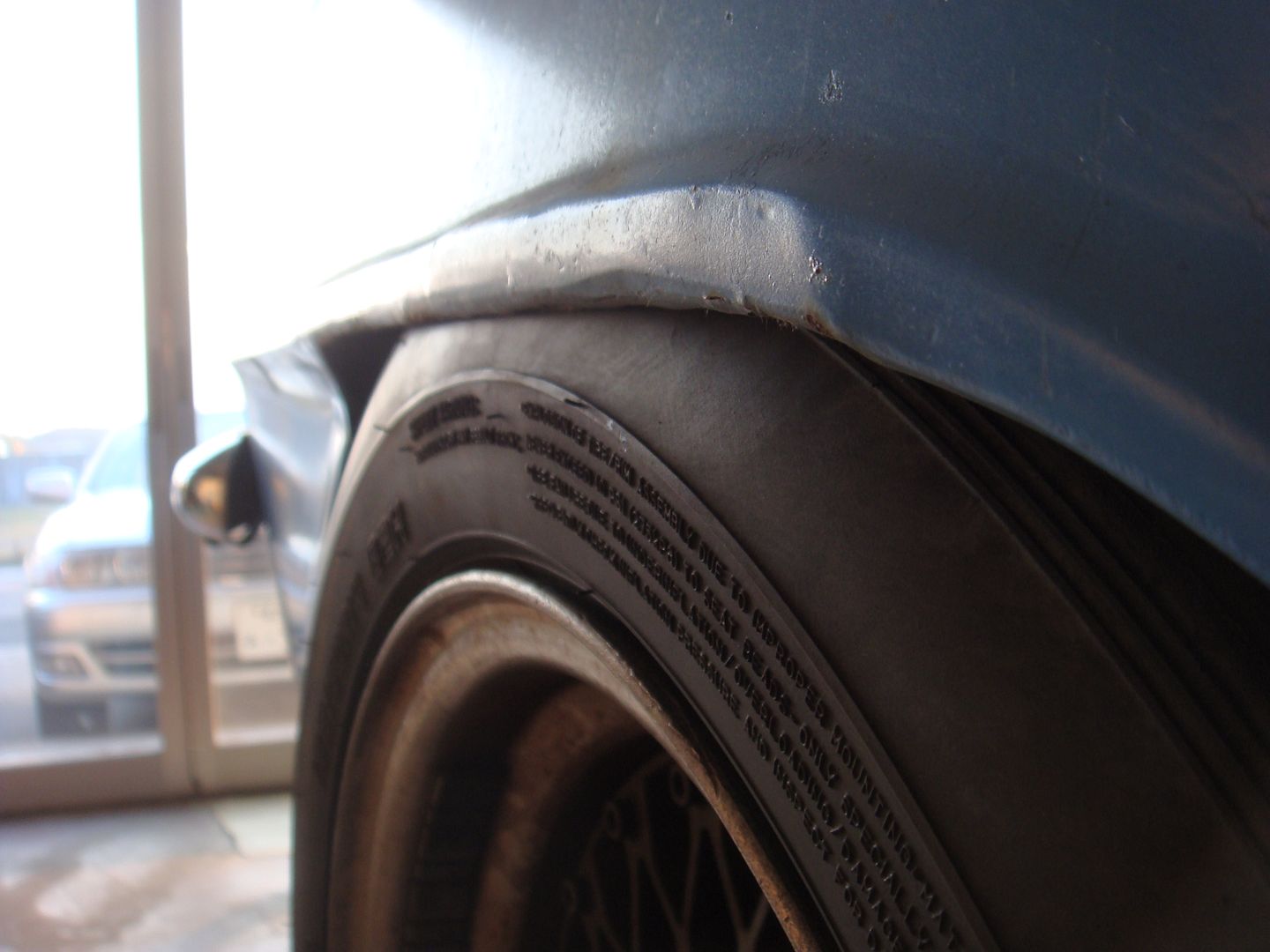 On the front and the rear.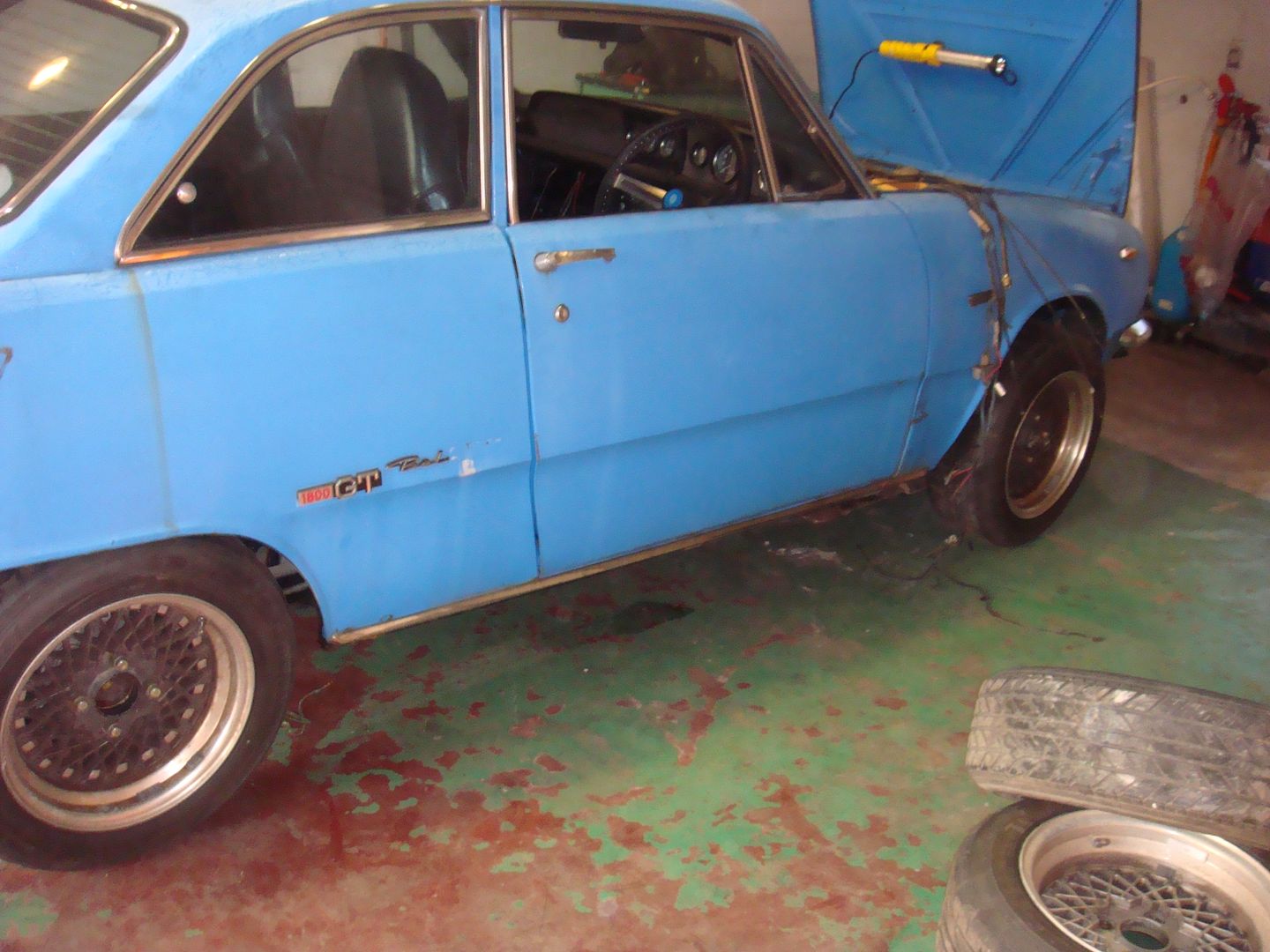 Now, I know I've taken quite a bit out of the car, but there was a lot of positive camber. Not sure if it's due to the light weight fun from me taking stuff out or just strange wheel fitment, but with positive camber like that, I'm tempted to hunt down something to drop it down a bit.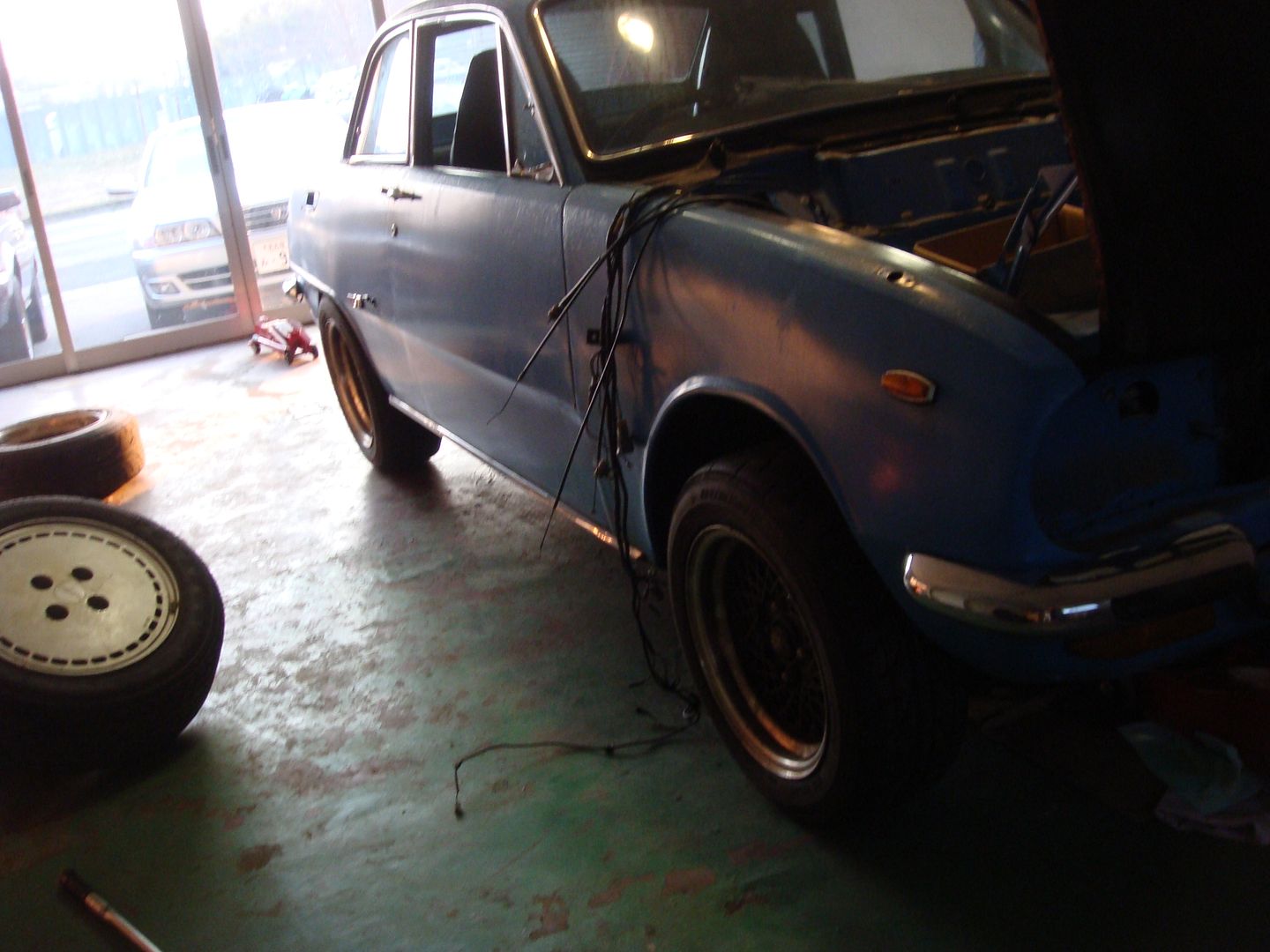 Alright, enough messing around with wheels, time to take more stuff apart. This is the lower chrome trim piece that runs along the rockers.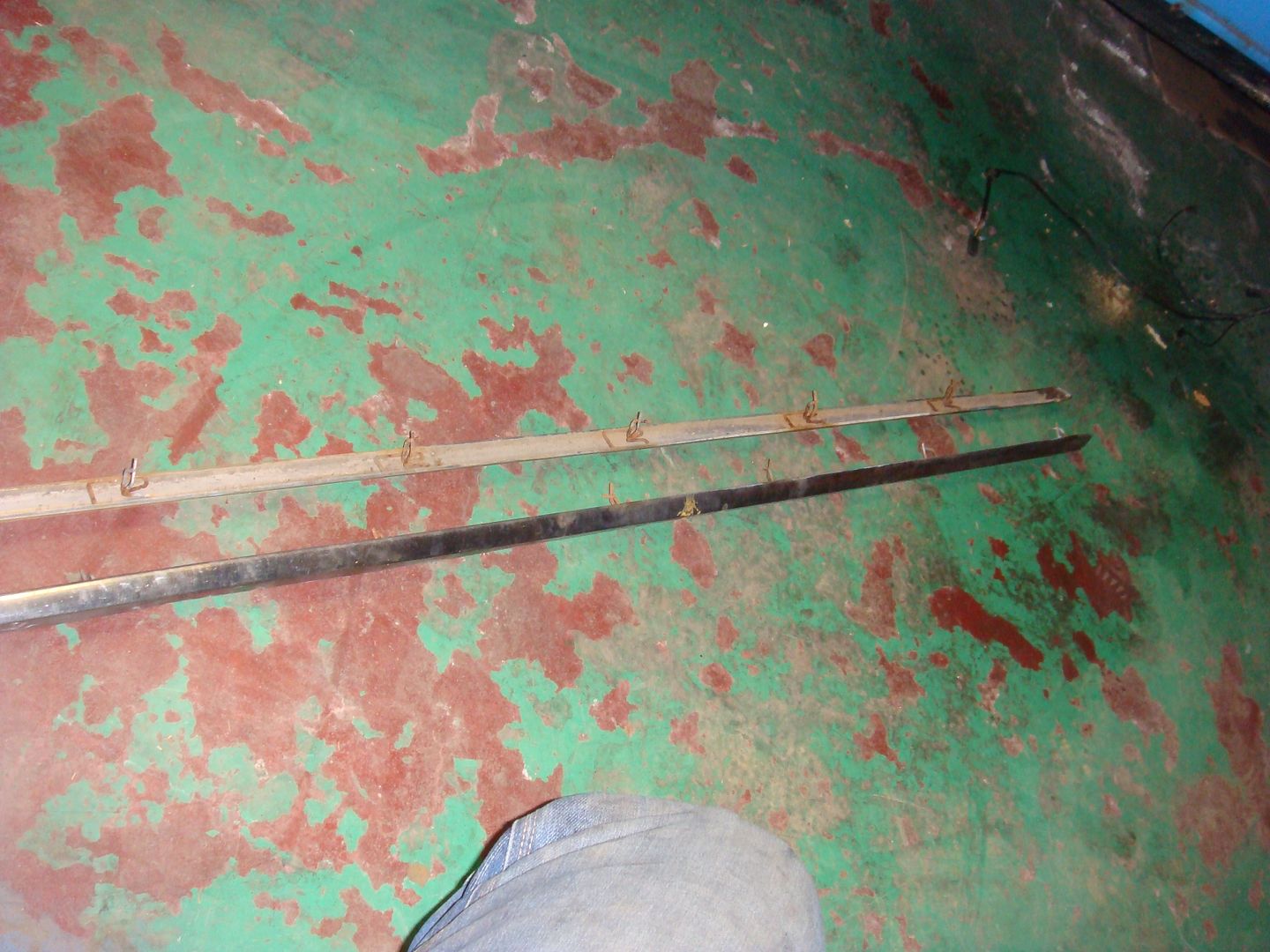 And where it used to be.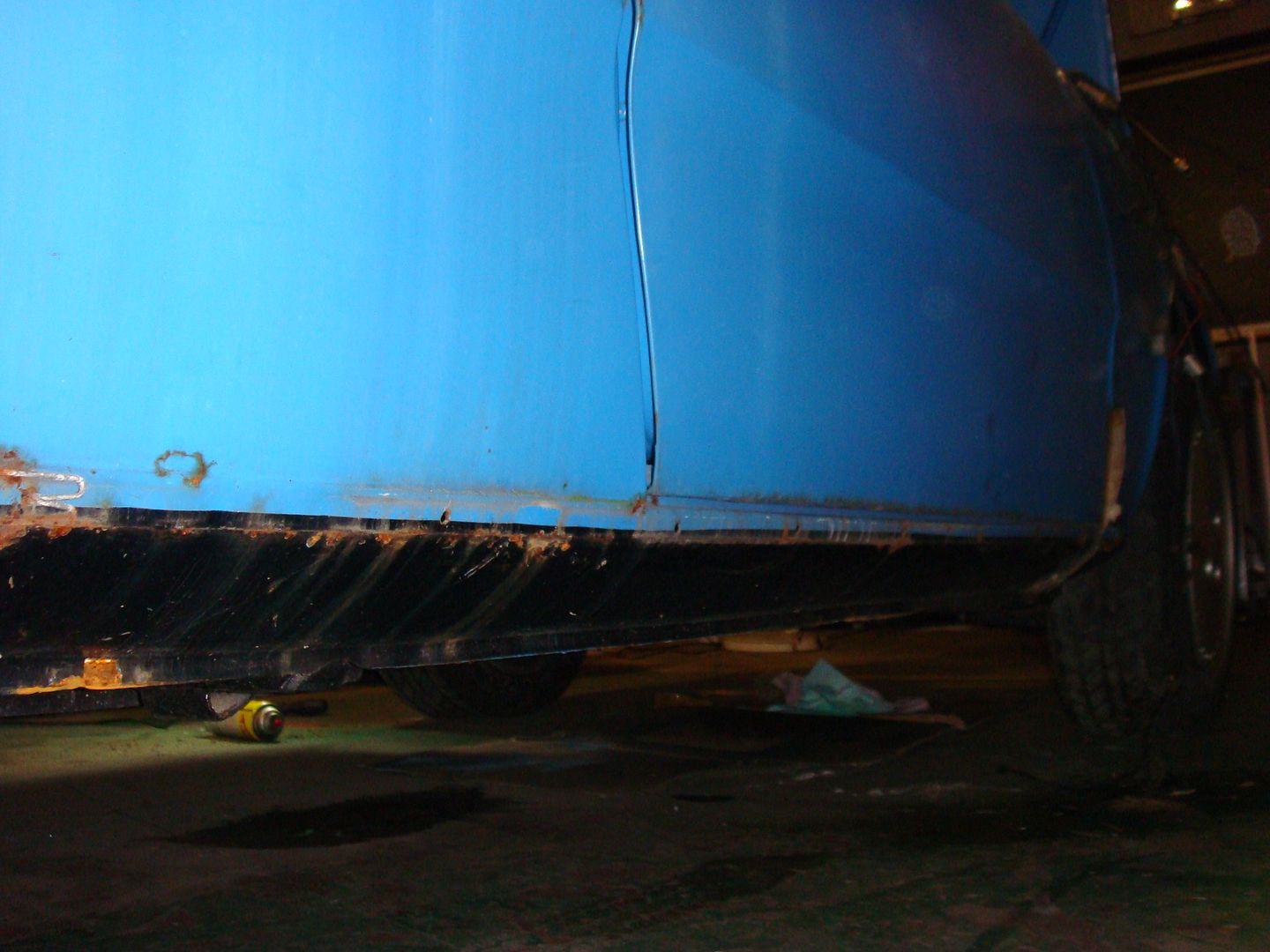 Finally starting to run into some rust. Looks like it's localized to the fender, but hard to tell. Will really be able to tell once it comes time to bust out the sander!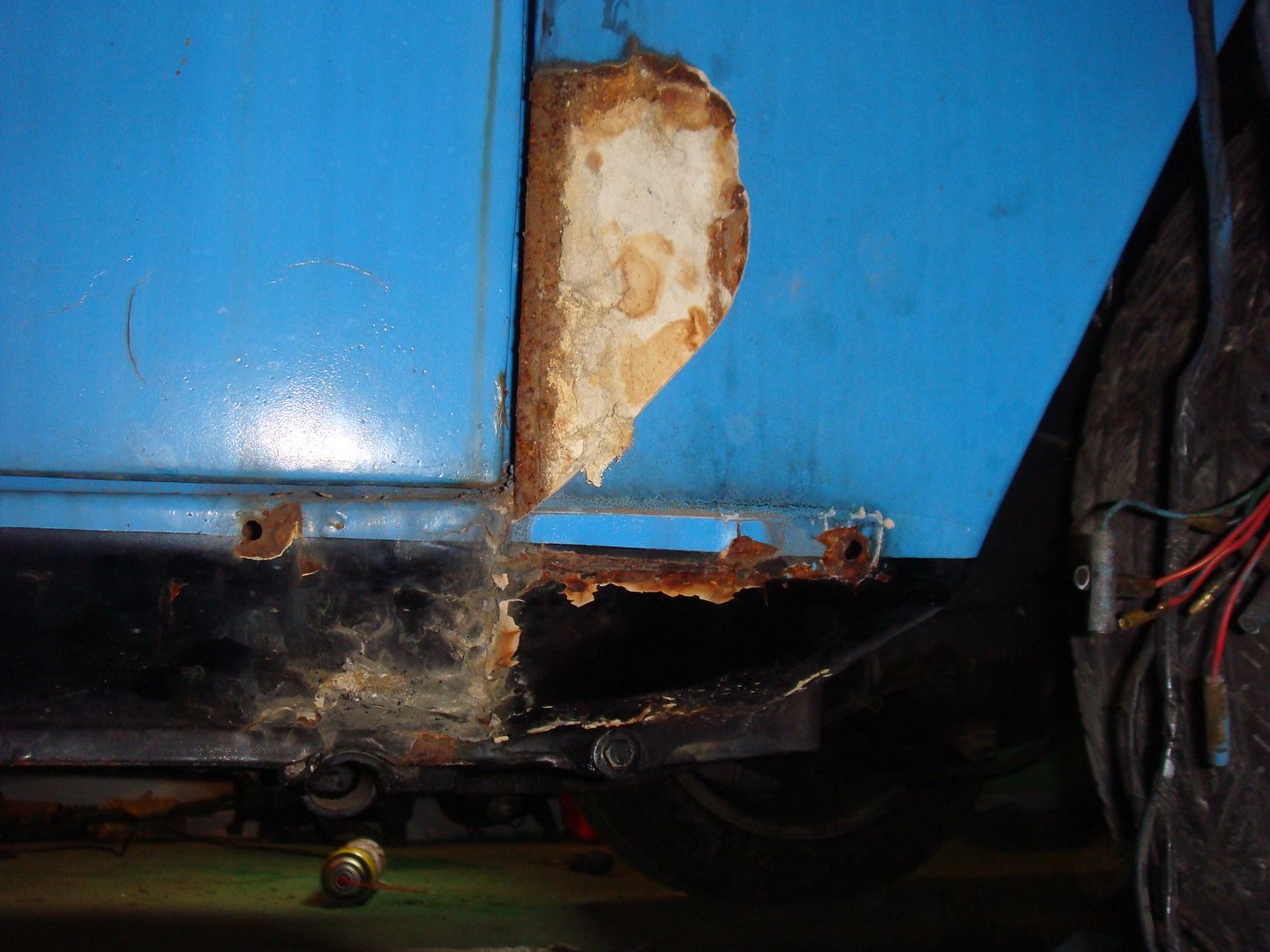 The rockers have seen better days.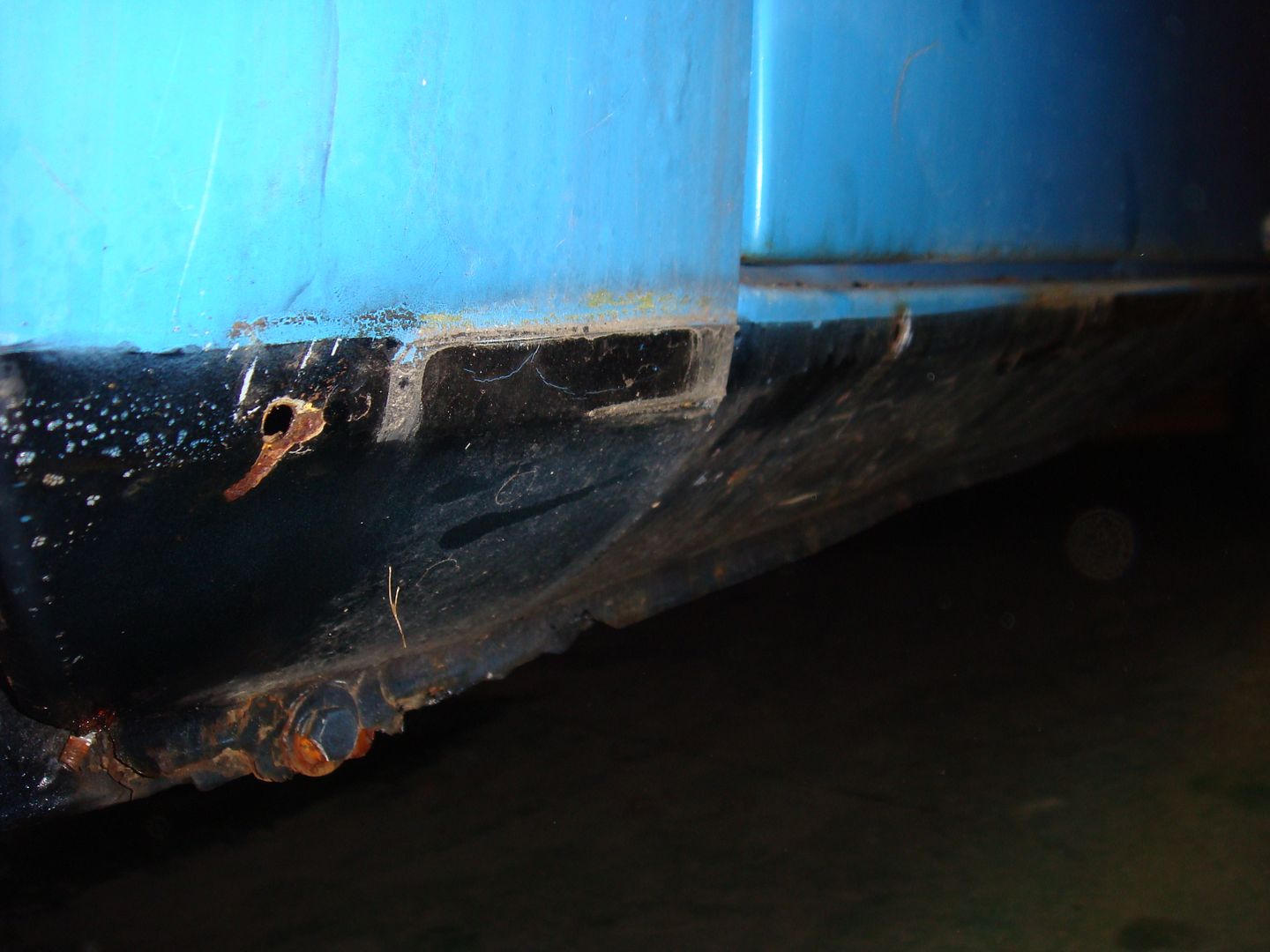 Door panels out.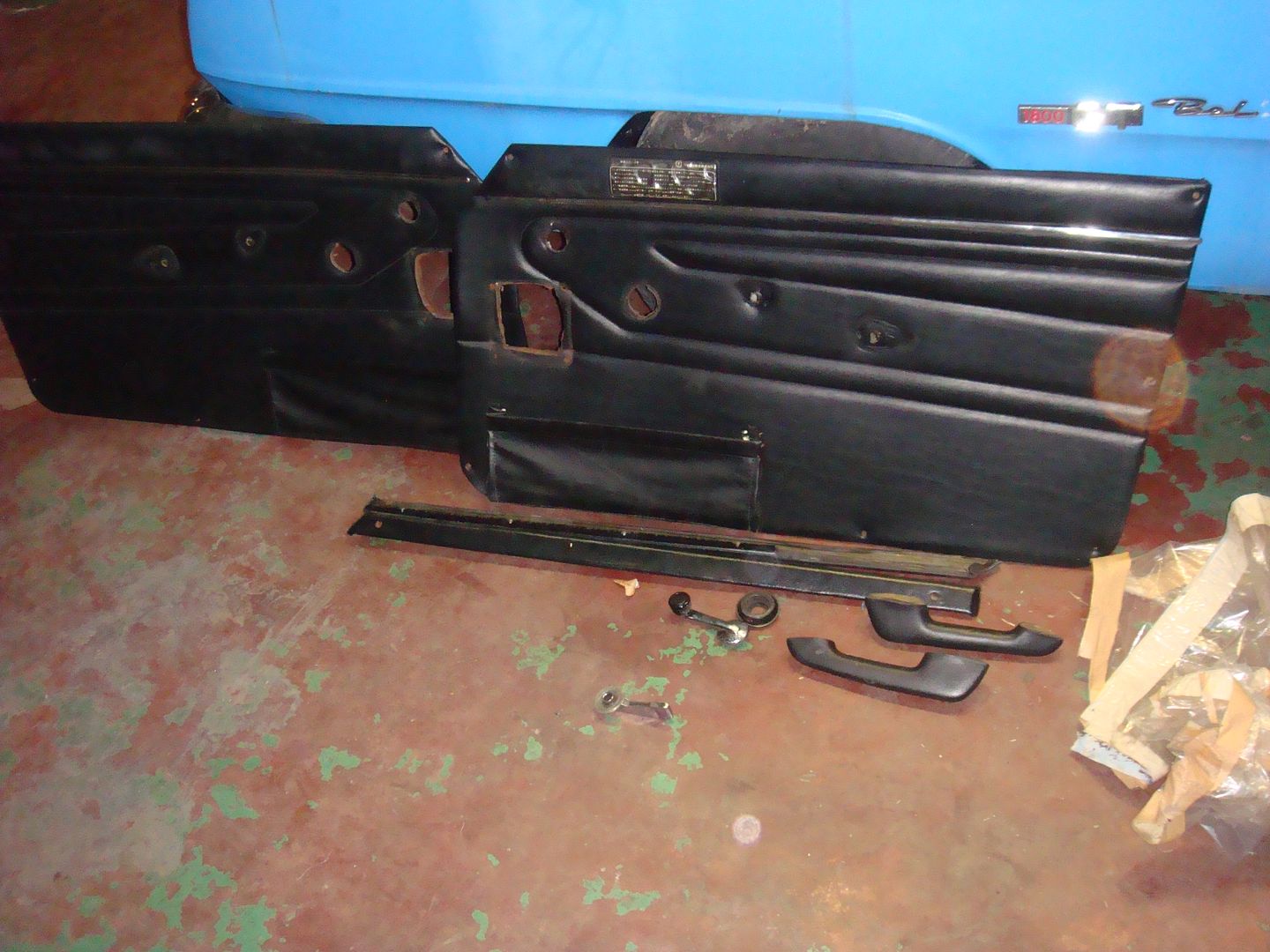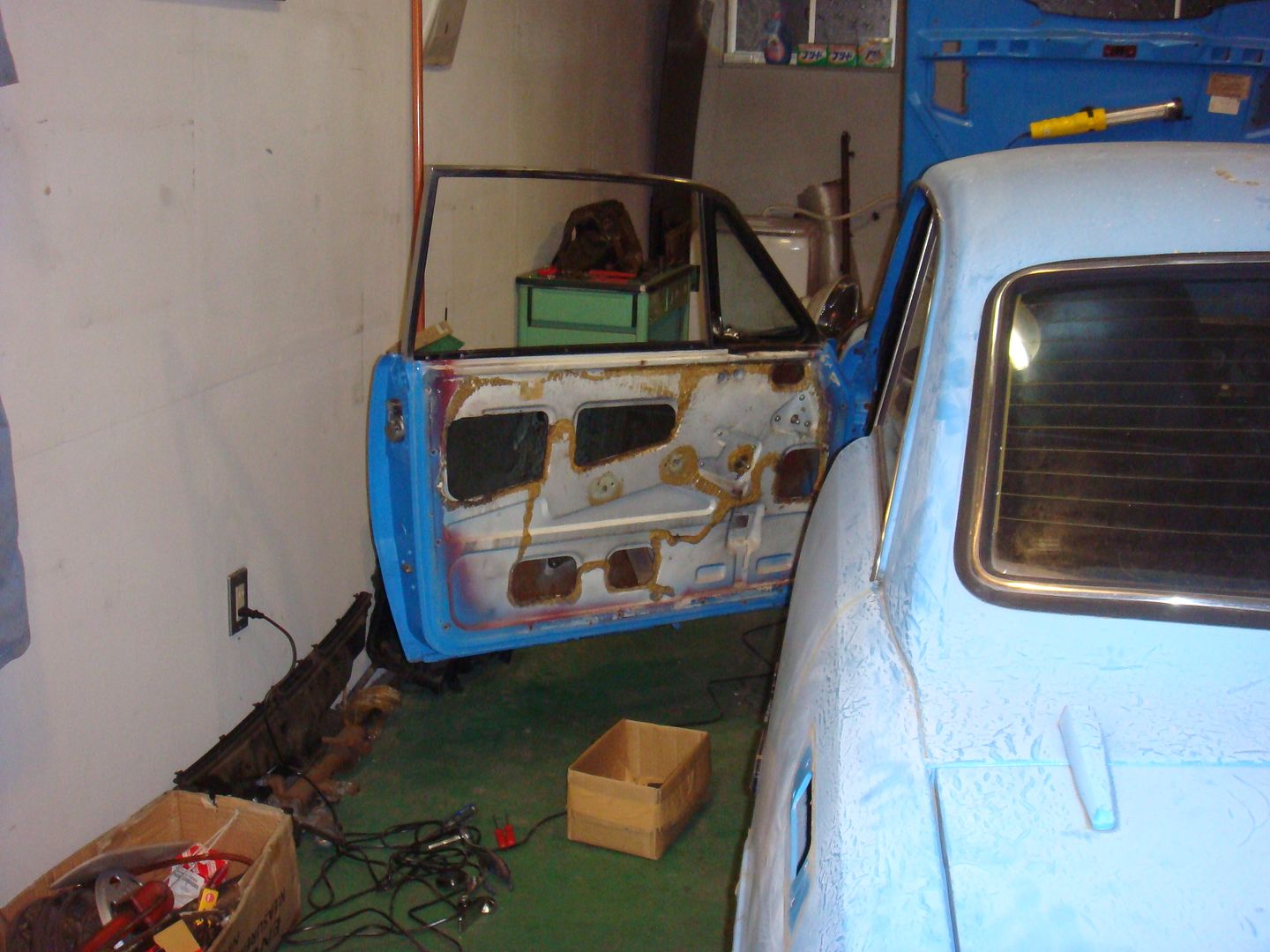 Brake master cylinder out, managed to break one line while doing this...
You can see the broken line in this picture.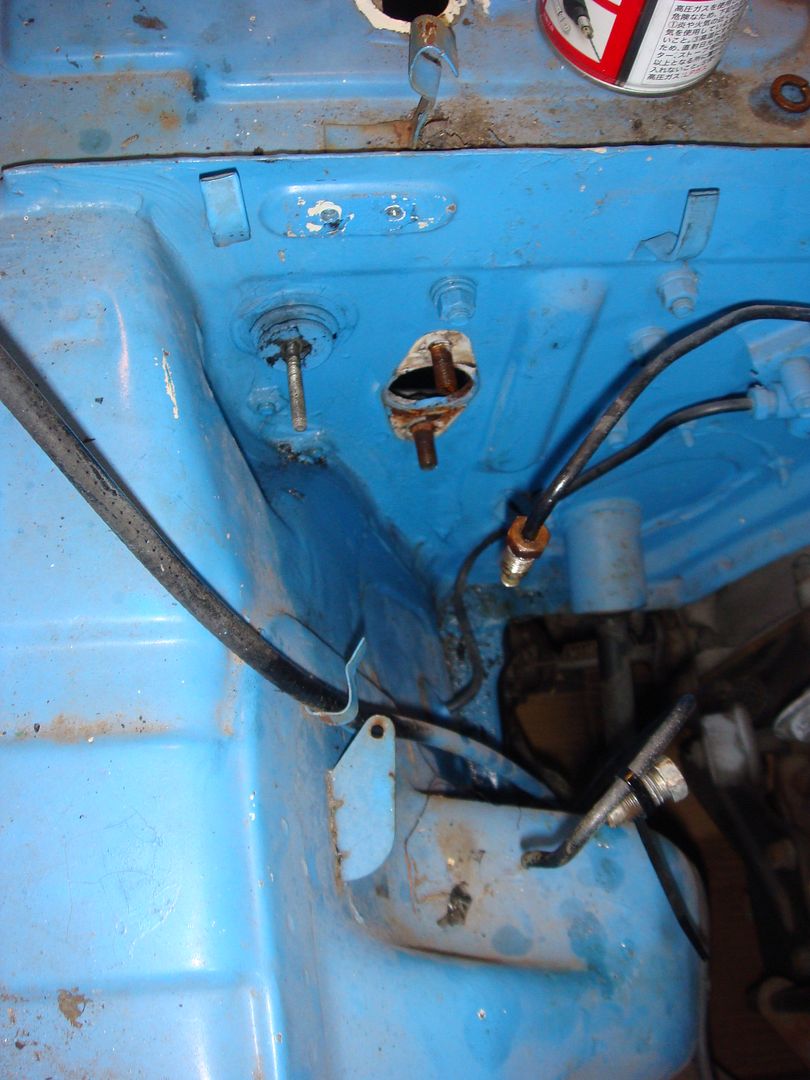 Here you can see the original color. This is where the hood latch was. Whoever painted the car didn't take the two bolts out of the hood latch to paint underneath it.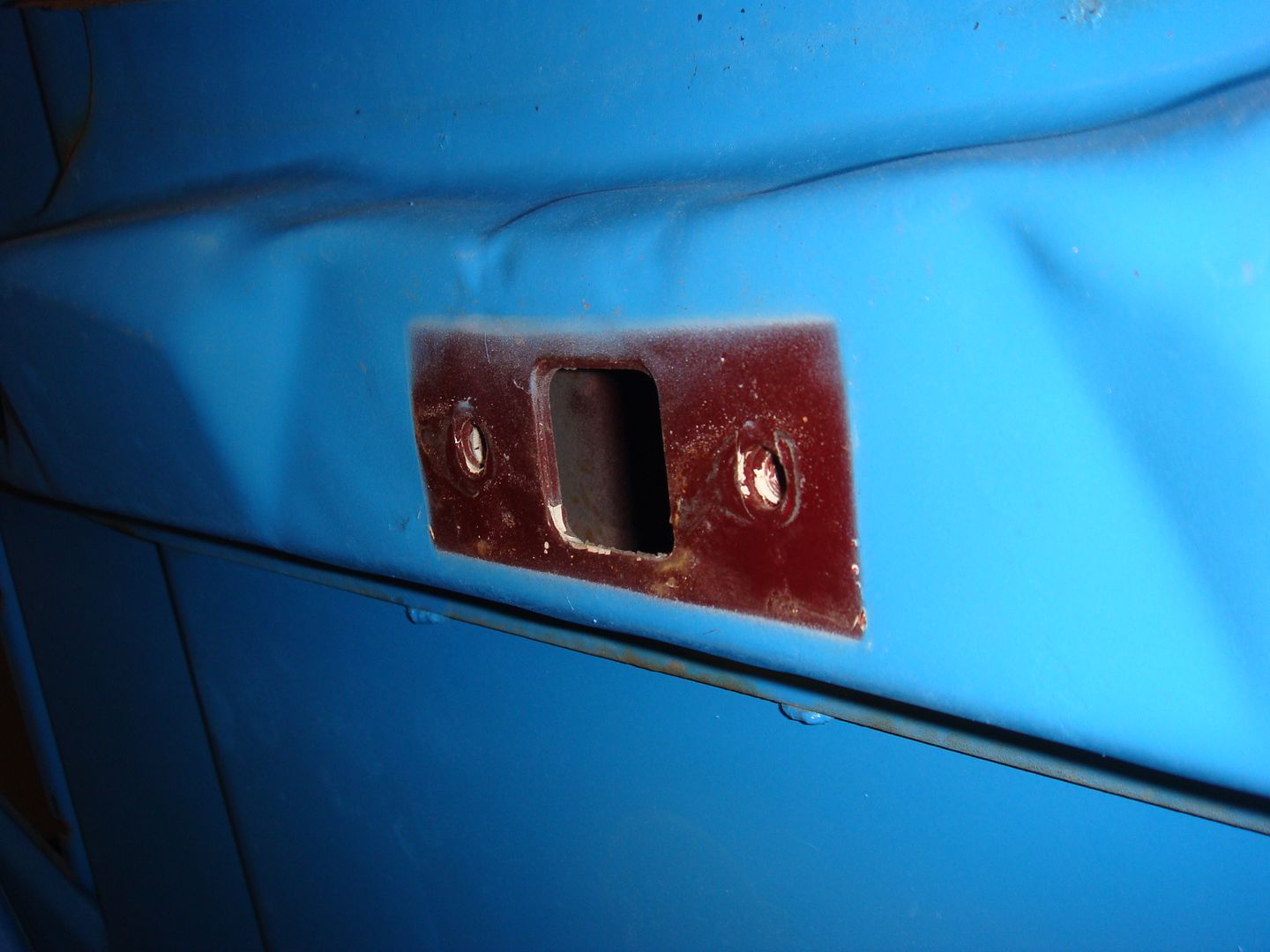 Front bumper off.
Looking pretty bare.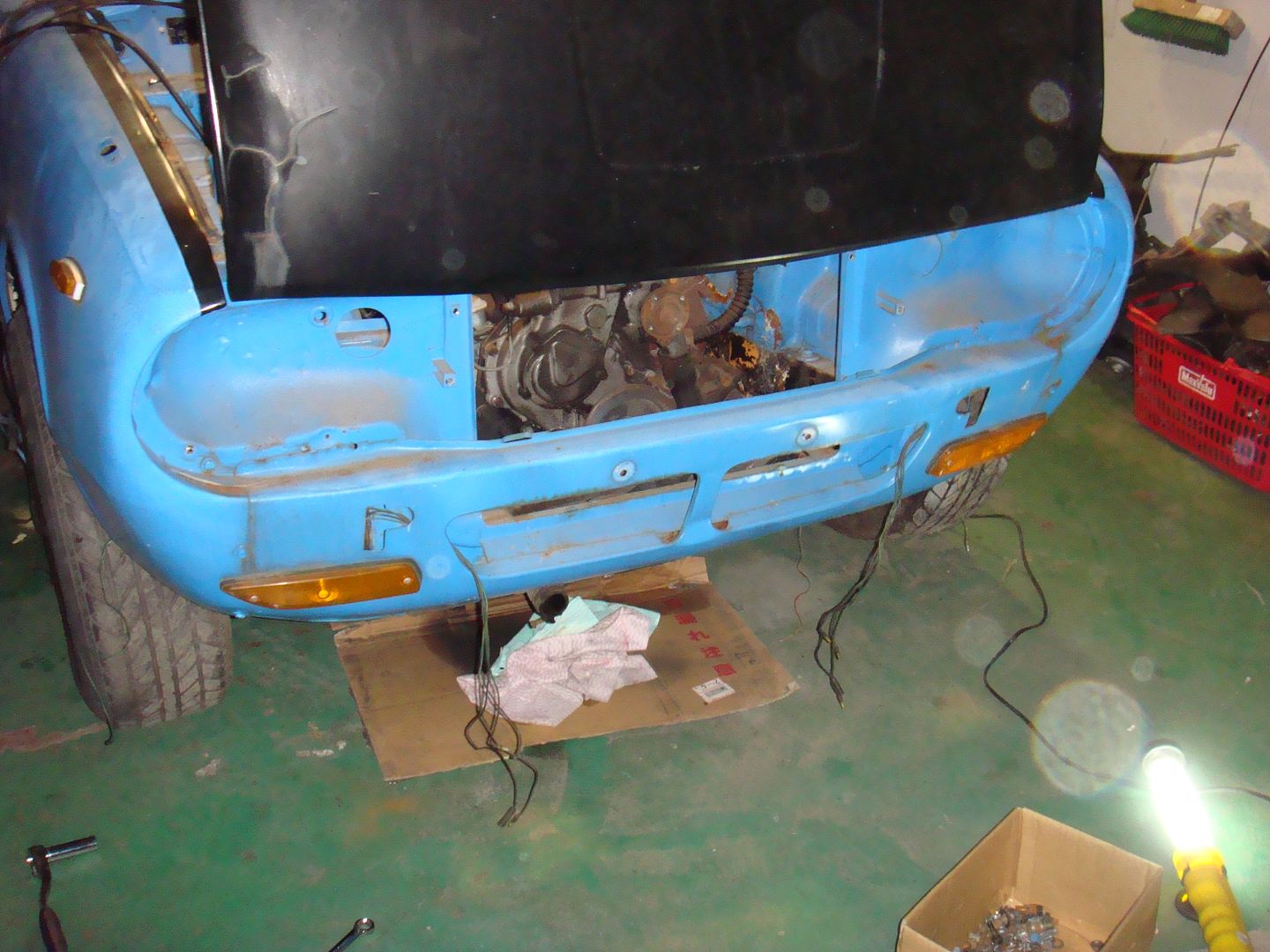 I think the front bumper would look so much better without those little rubber bumpers on it. I think I'll weld the holes up, make them smooth and then re-chrome both the front and rear when it comes time.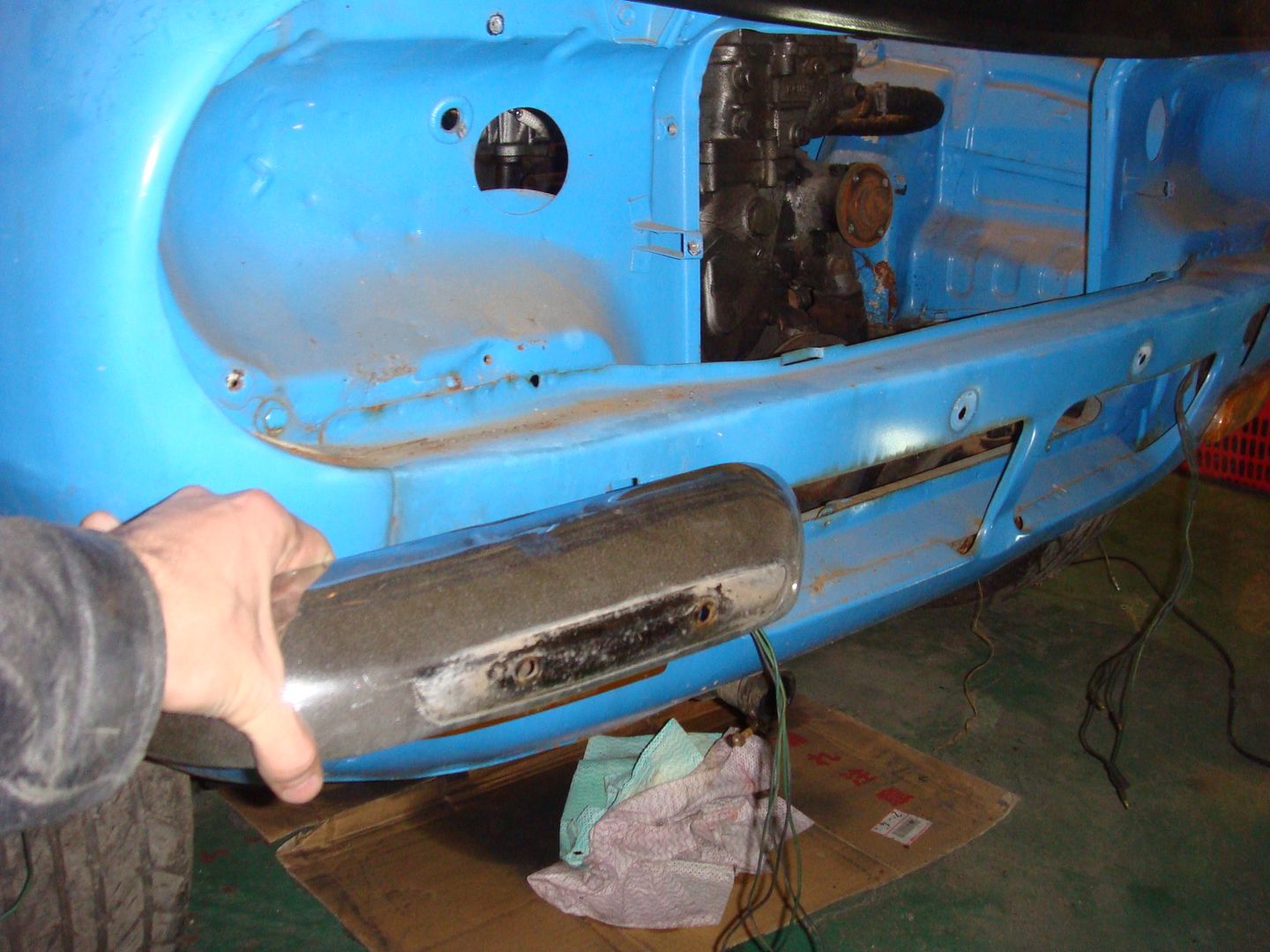 Rear bumper off.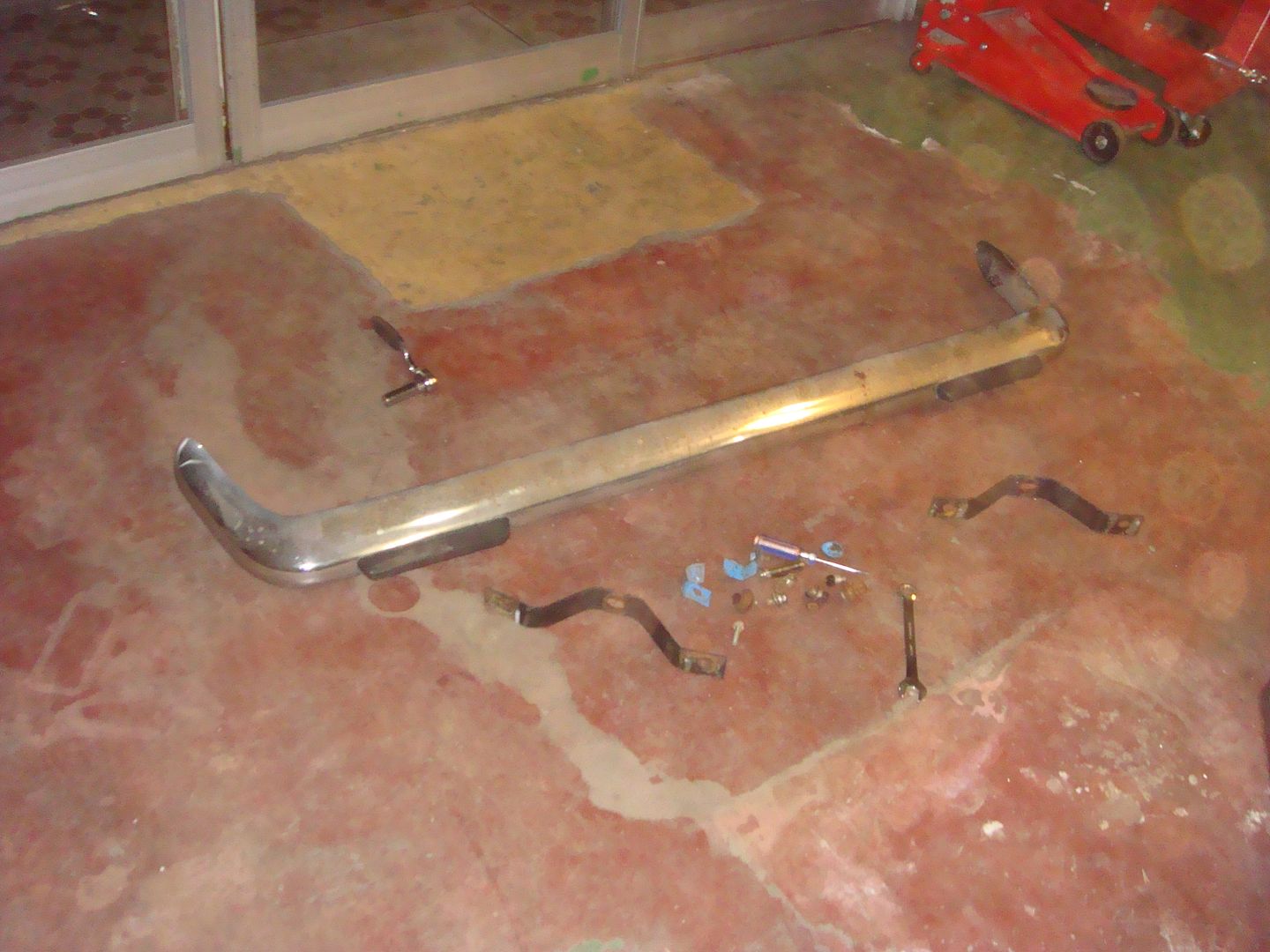 And this is how she sits now!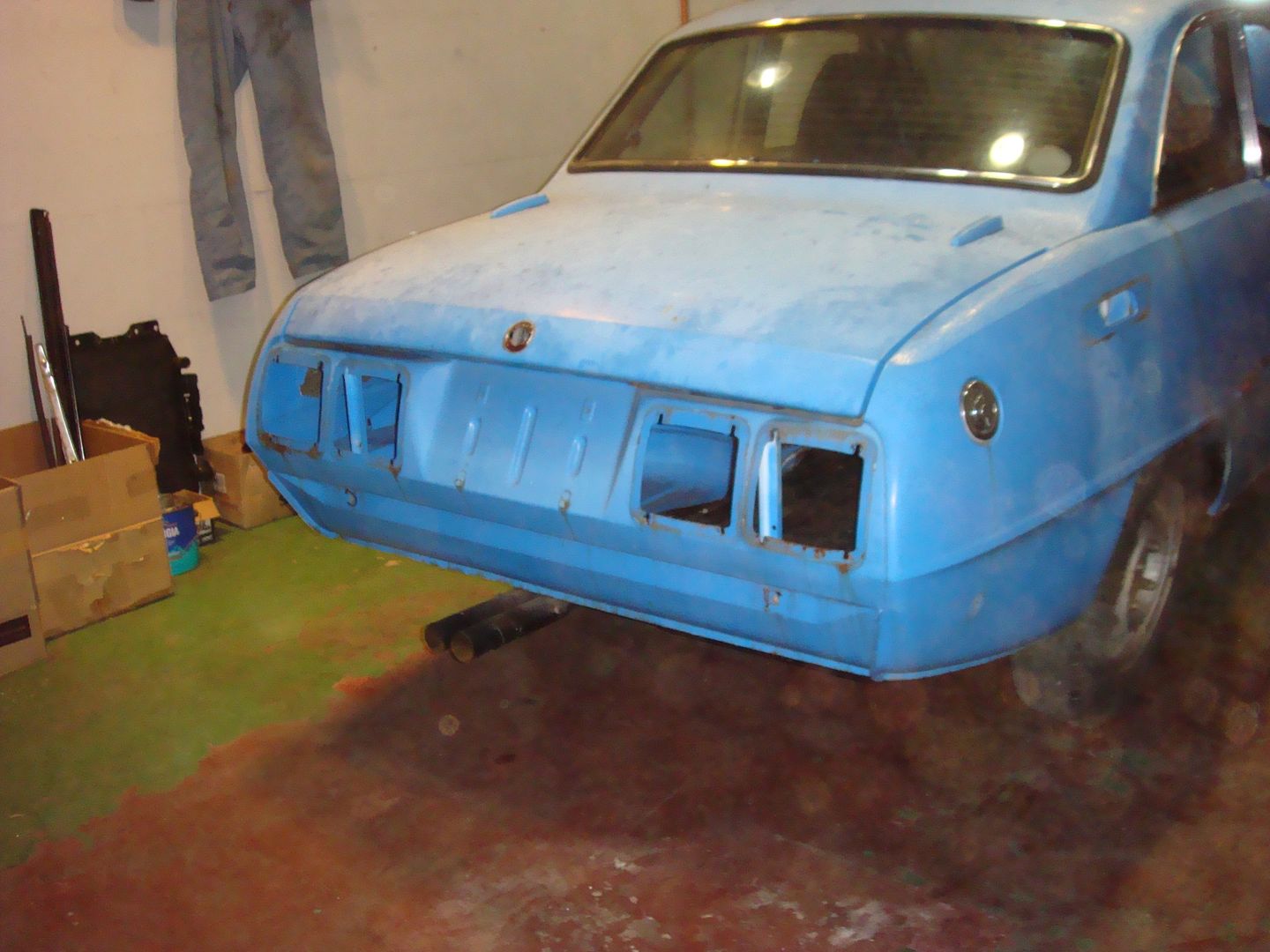 Navigation:
Bellett Page 01 Bellett Page 02 Bellett Page 03 Bellett Page 04 Bellett Page 05 Bellett Page 06 Bellett Page 07 Bellett Page 08 Bellett Page 09 Bellett Page 10 Bellett Page 11 Bellett Page 12 Bellett Page 13 Bellett Page 14 Bellett Page 15 Bellett Page 16 Bellett Page 17 Bellett Page 18