So, last weekend was the last weekend that the already very late Sakura was out. So, we cleaned the Mitsubishi 360 up, I put on a suit and out we went for some pictures! I think we ended up taking over 200 photos across three cameras! I haven't been through the two other cameras yet, but here's a selection of photos from the DSLR. I think they turned out pretty good!
The day started out at my friends house where my wonderful girlfriend went through a lot of effort to put on a proper Kimono!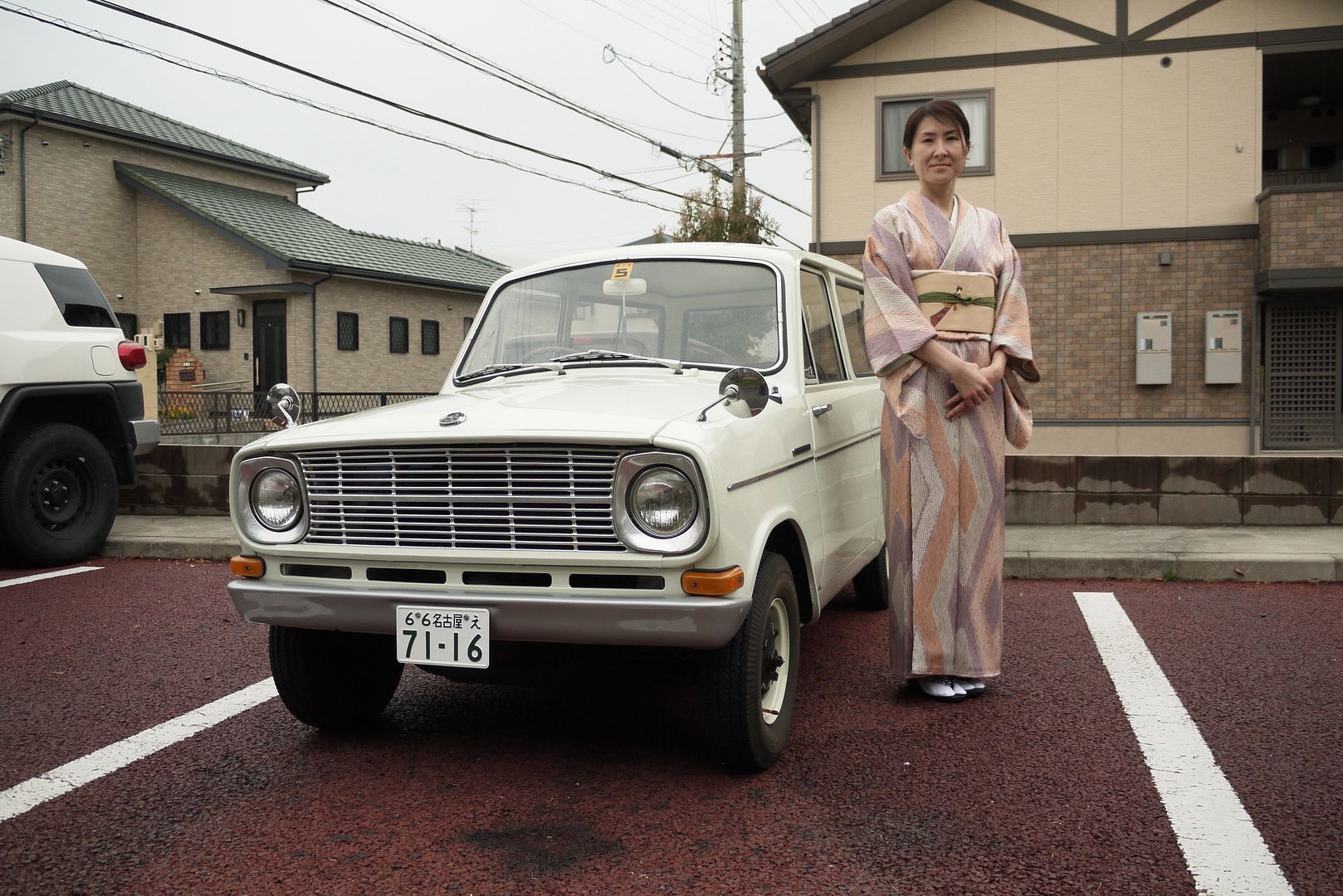 Then we moved off to the first place to take photos, which was near a small pond close to where I live.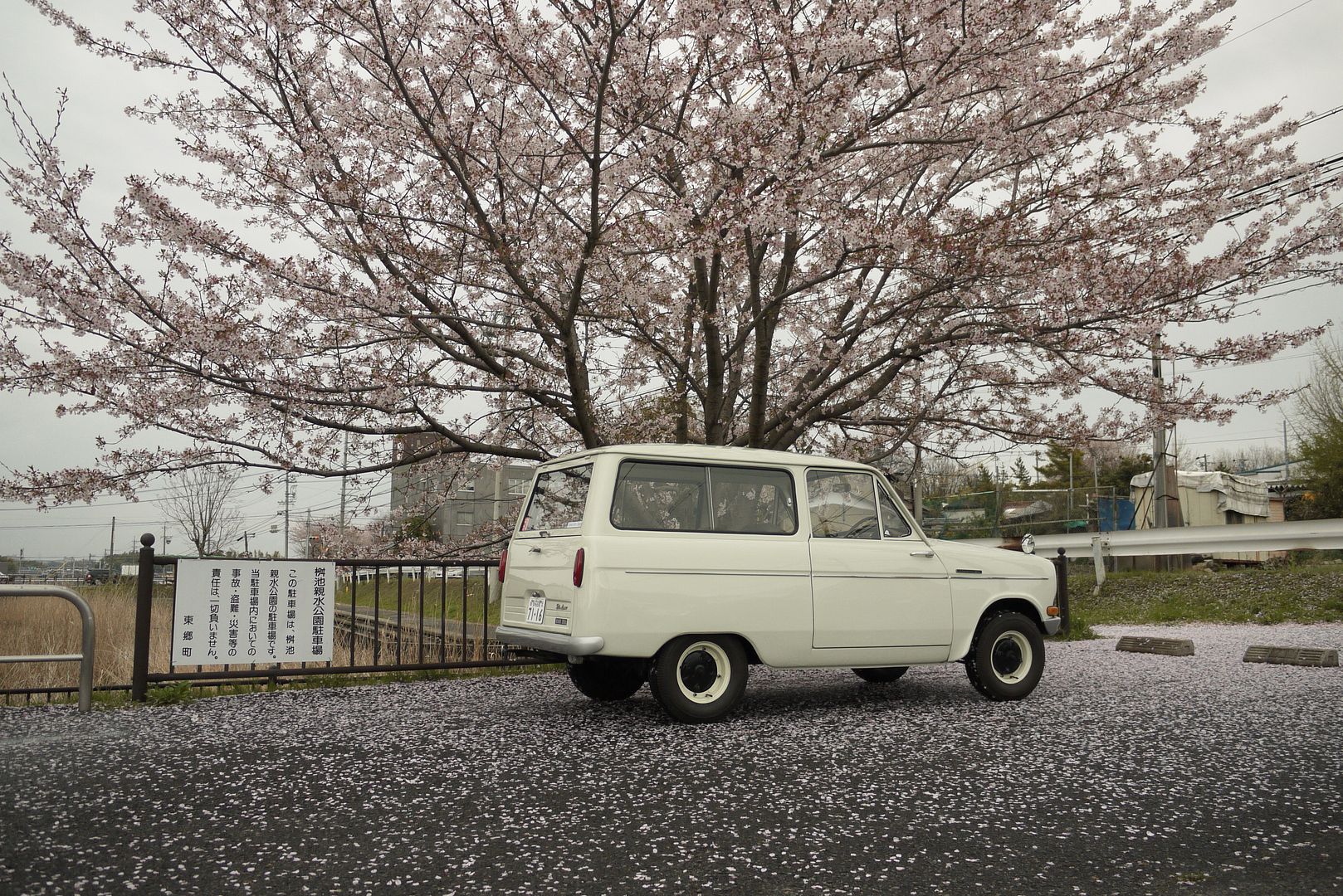 There was so much Sakura falling off the trees it was everywhere! I had been parked for only 5 minutes before I spotted these on the hood!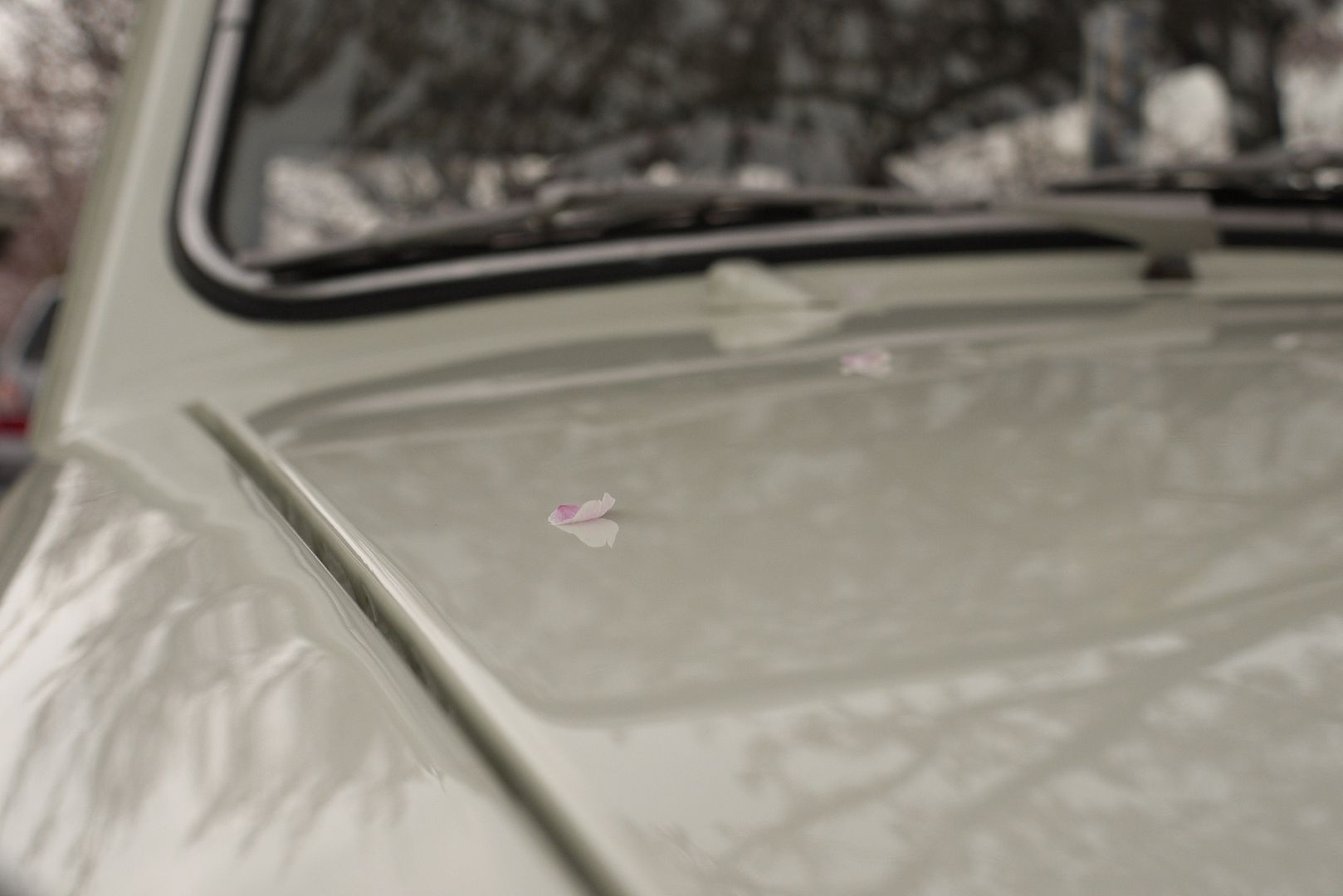 Even Miki's hair couldn't escape the falling Sakura.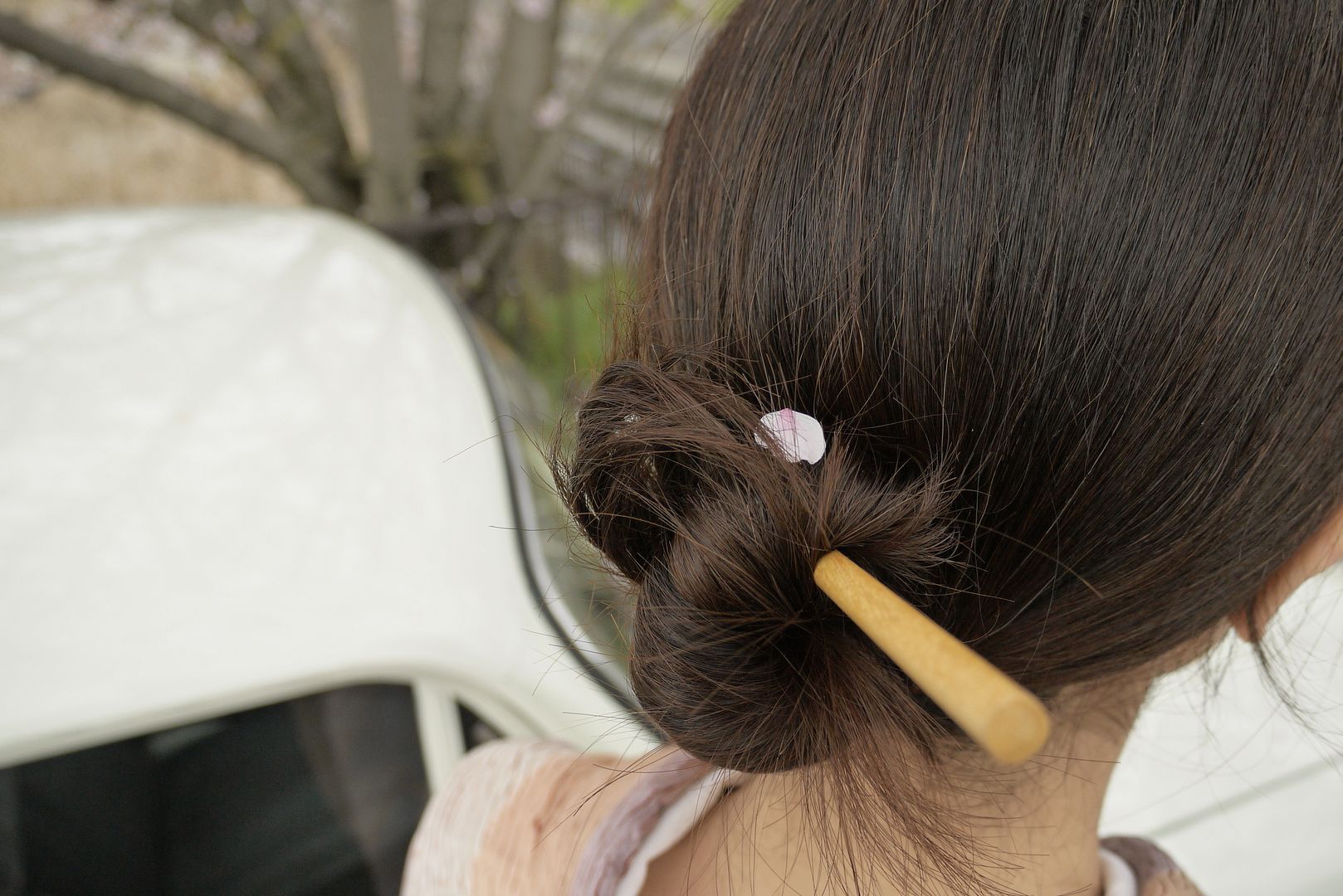 Unfortunately, it was threatening rain and the overcast clouds meant that we didn't get too many good pictures at this spot. So we moved to the other side of the pond and tried to grab a few more photos.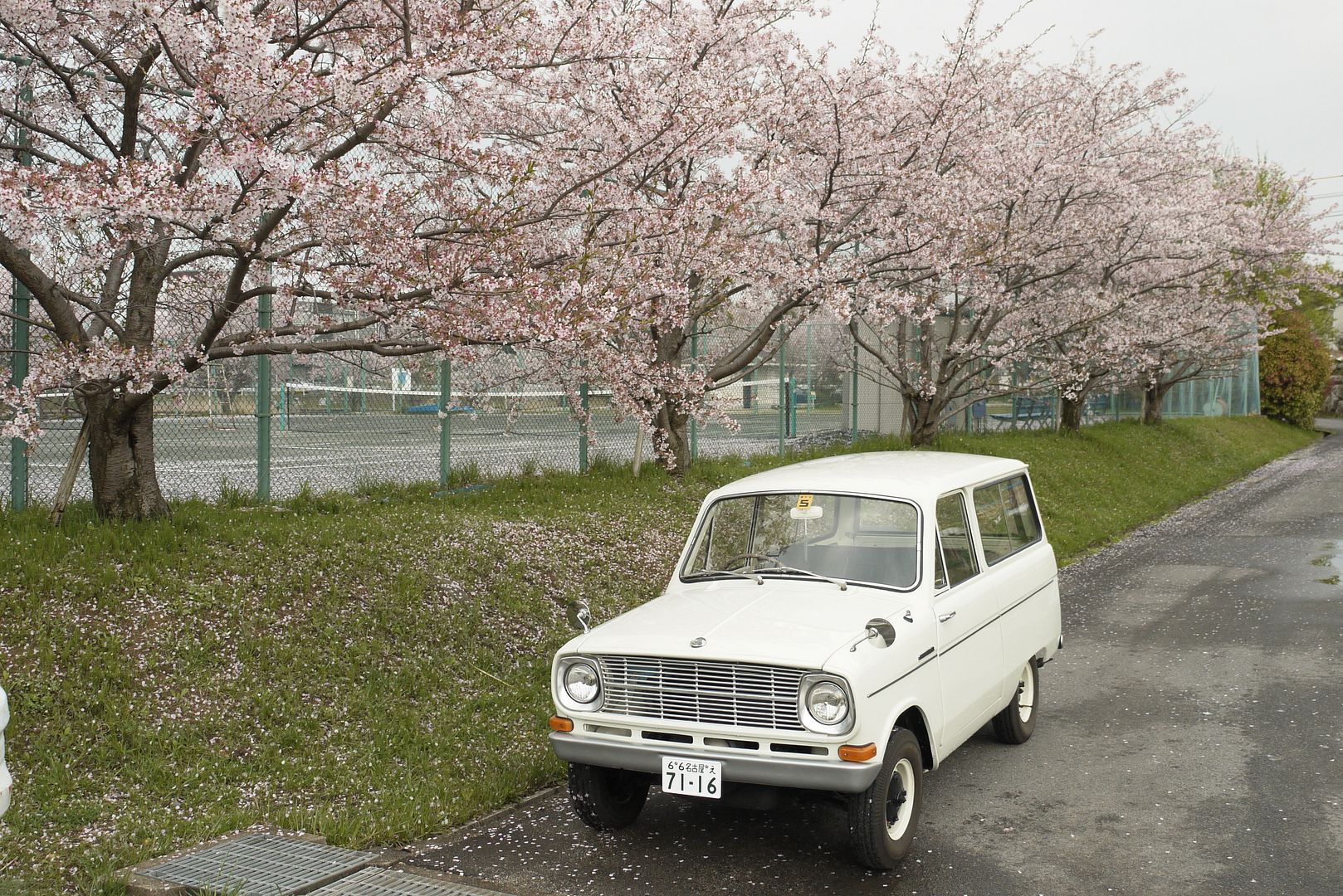 Our friend, who helped Miki get all dressed up, got into a Kimono as well and both of them stood next to the car for a few photos.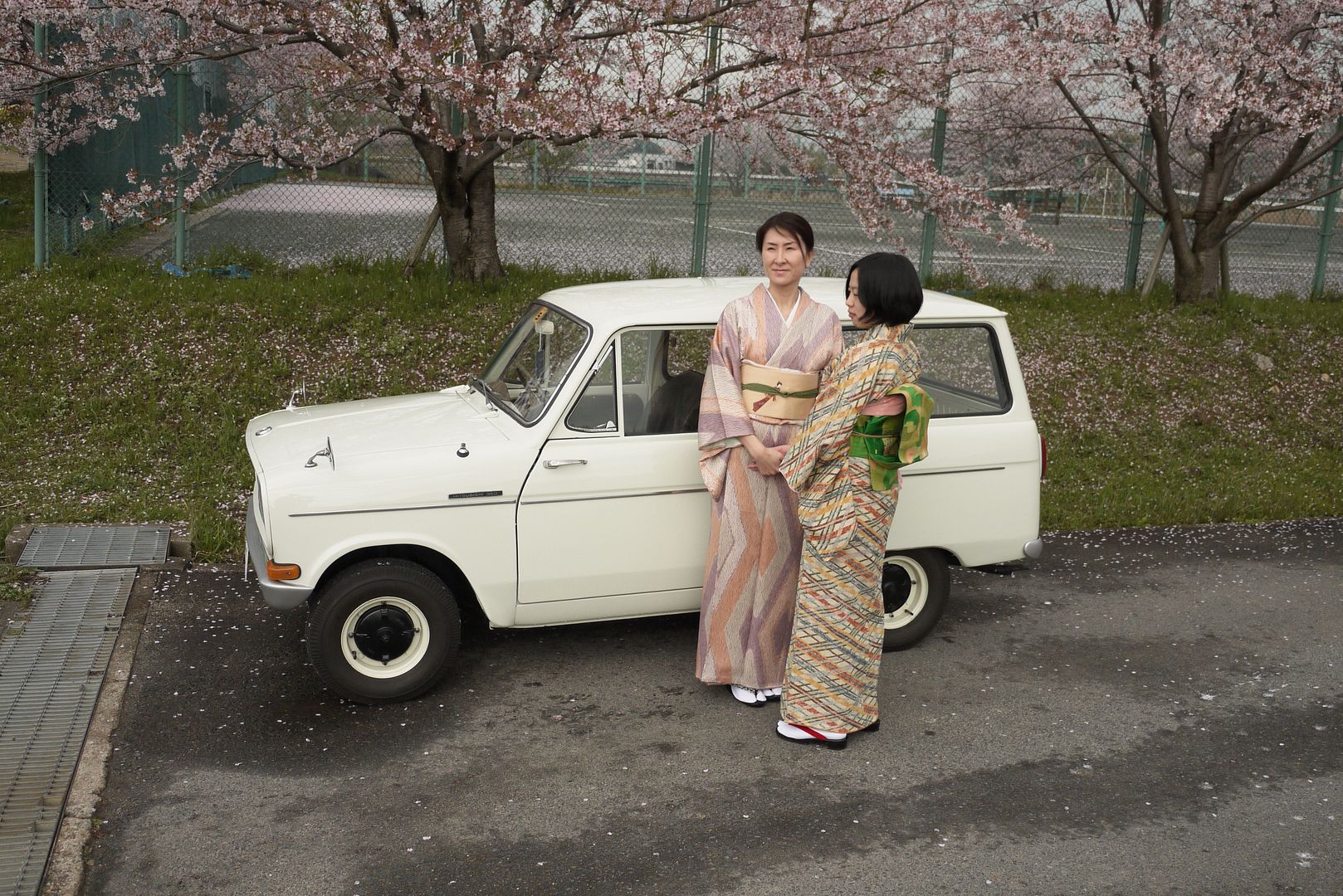 Then, it was off to the next area for a few photos with a different background.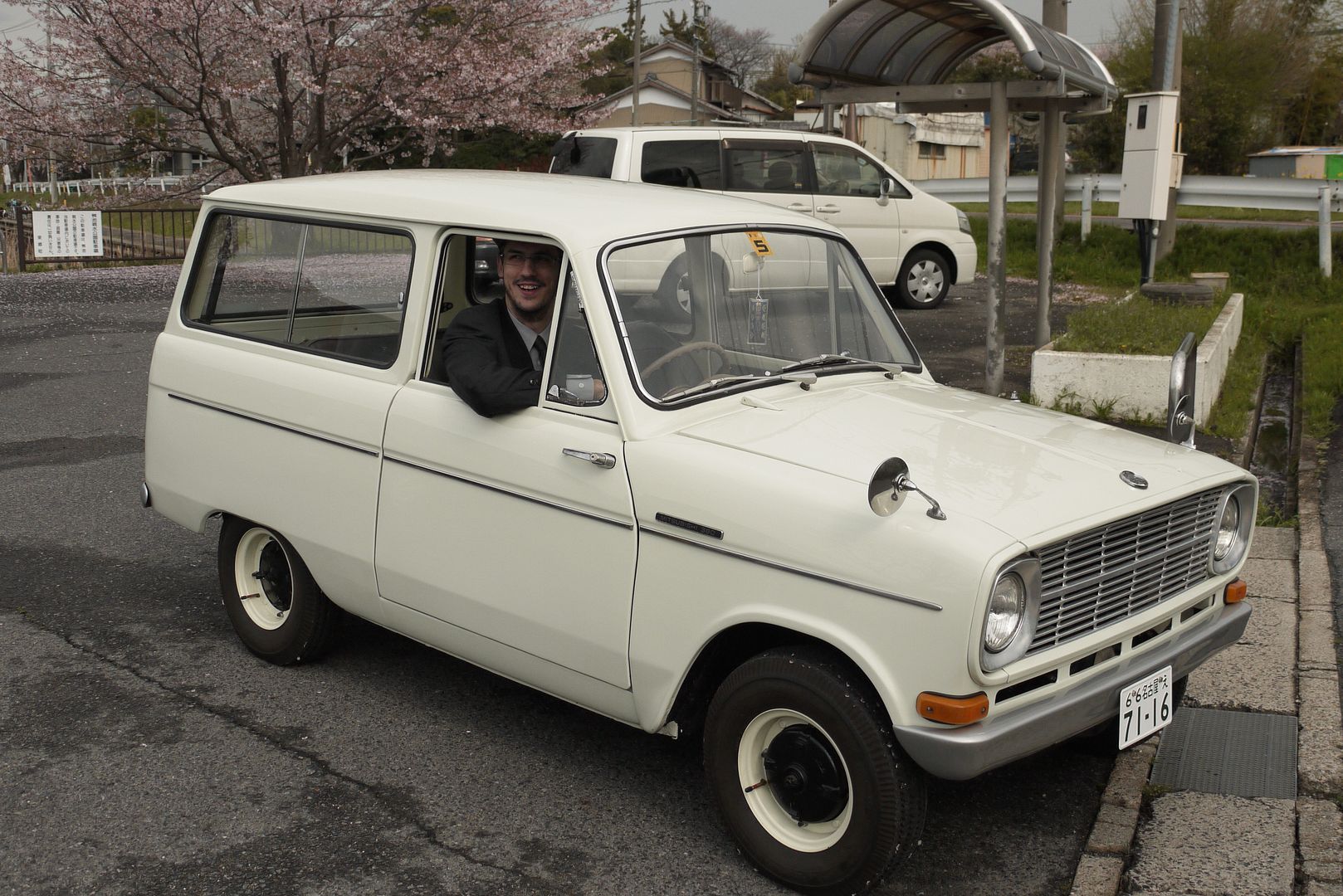 I personally love the way these photos turned out!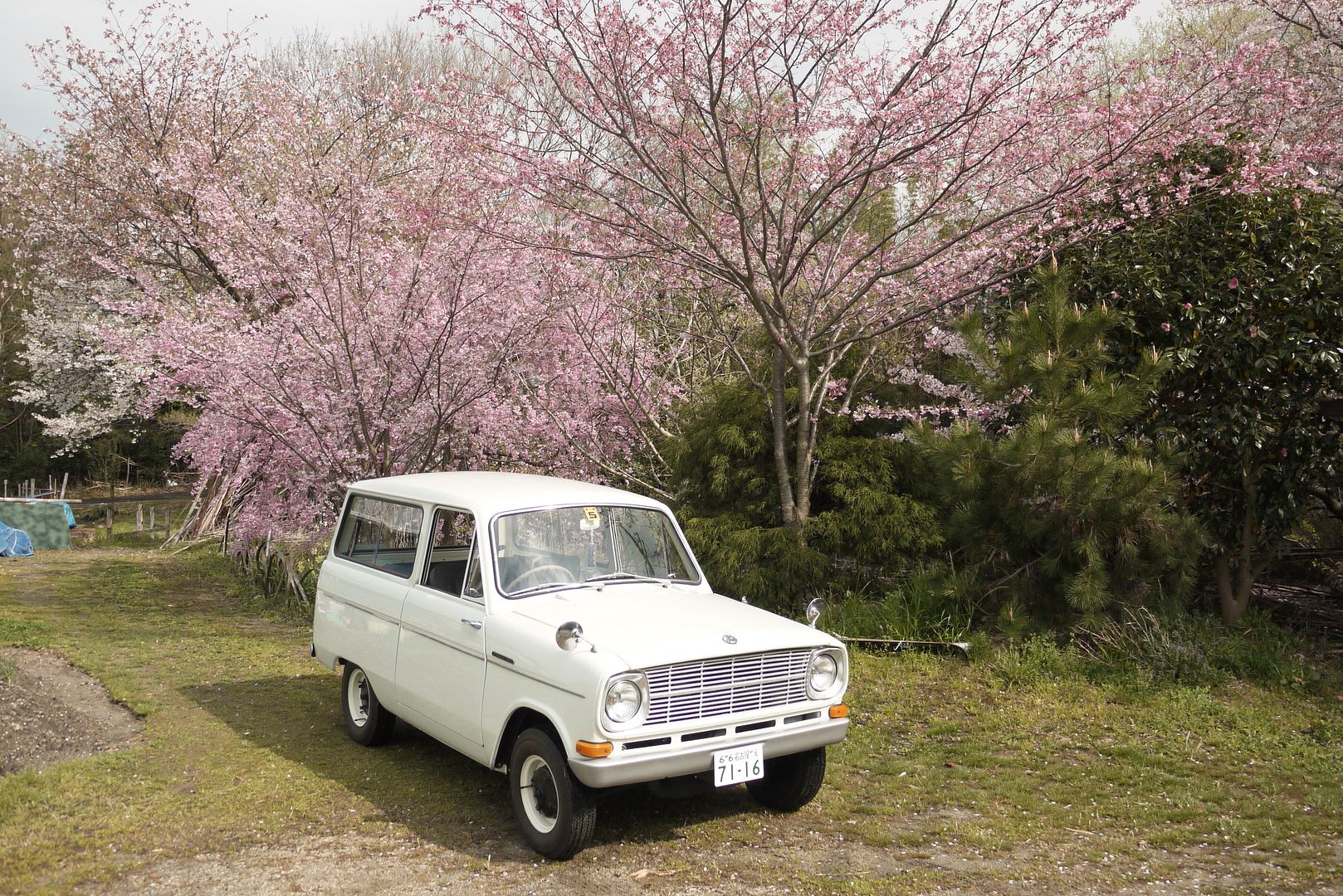 We even got some good photos of my goofy face next to it!
Of course, we had a hard time staying serious looking...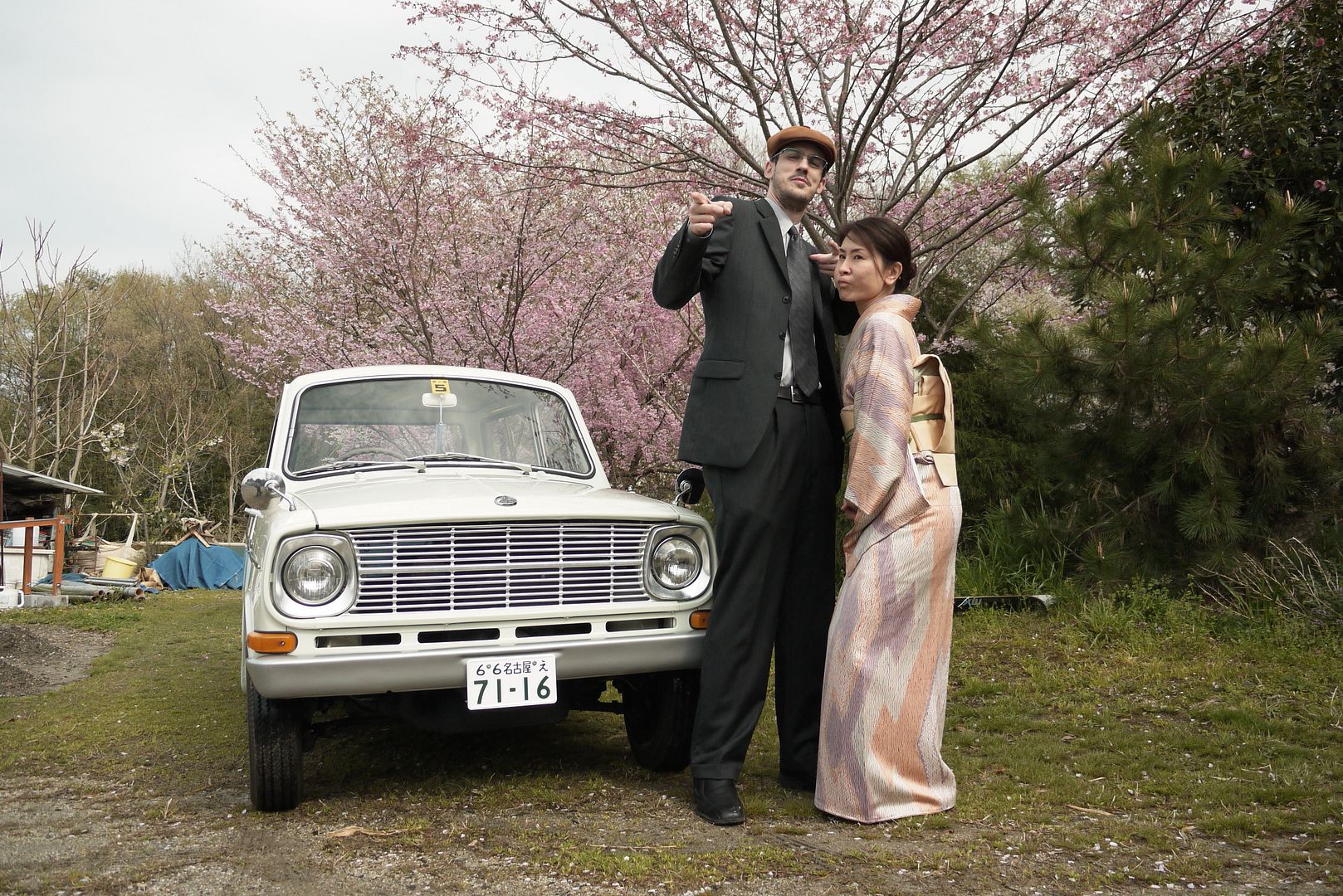 I have no idea how a short Japanese guy made this picture look like it was taken from a ladder!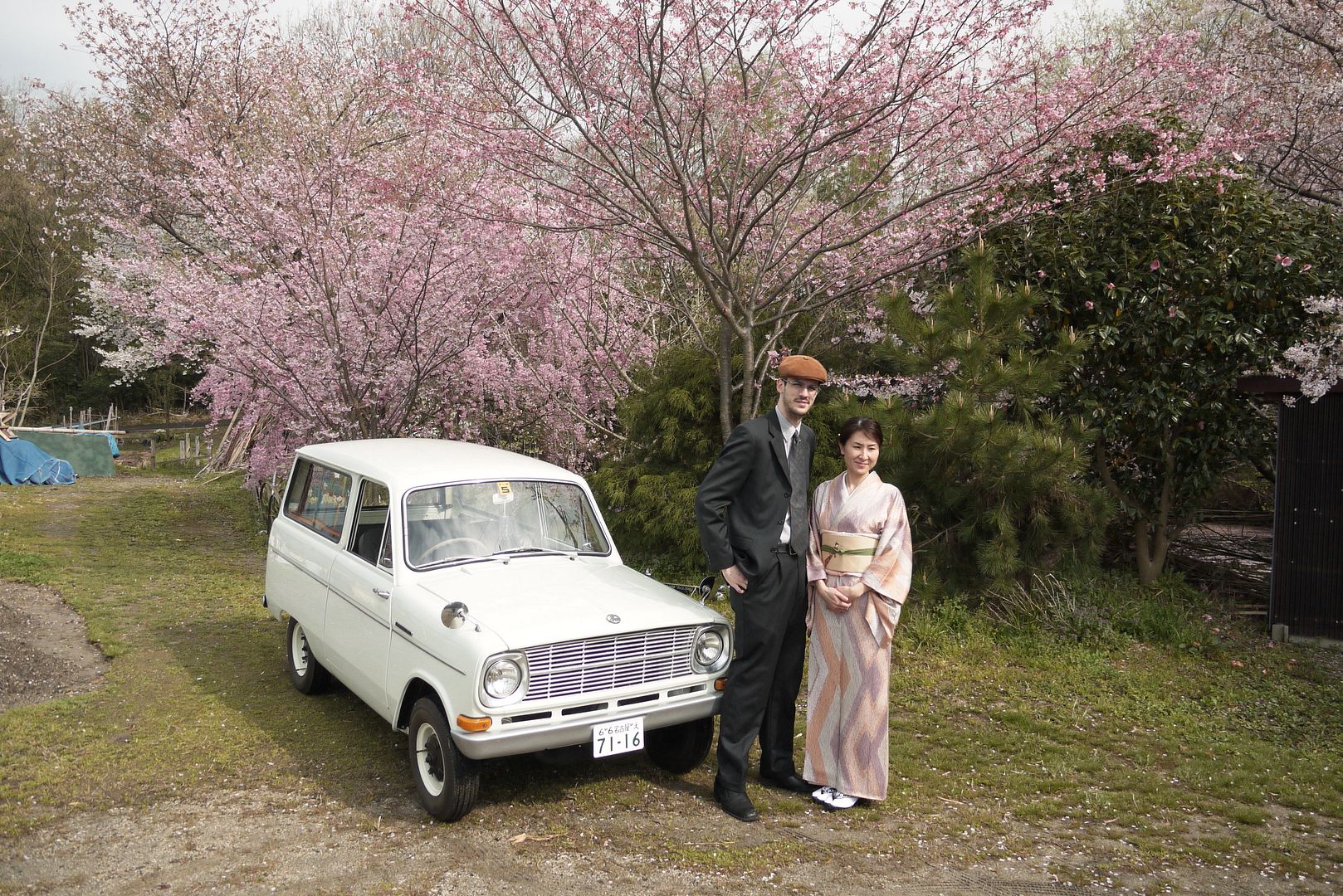 Got both the girls next to it again.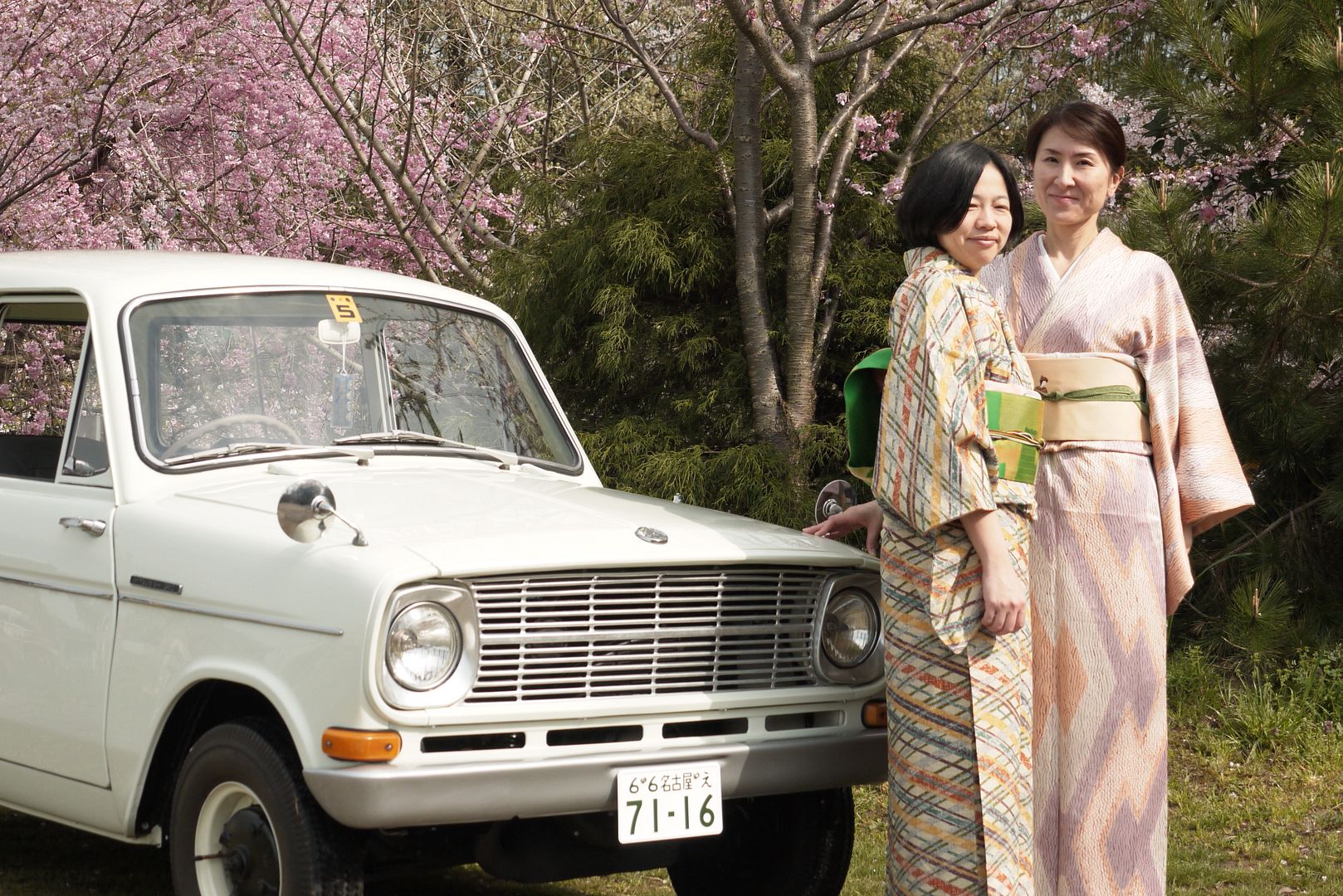 This photo was taken with my friends camera and digitally aged, but if I said that this was taken in 1970, you wouldn't have a clue!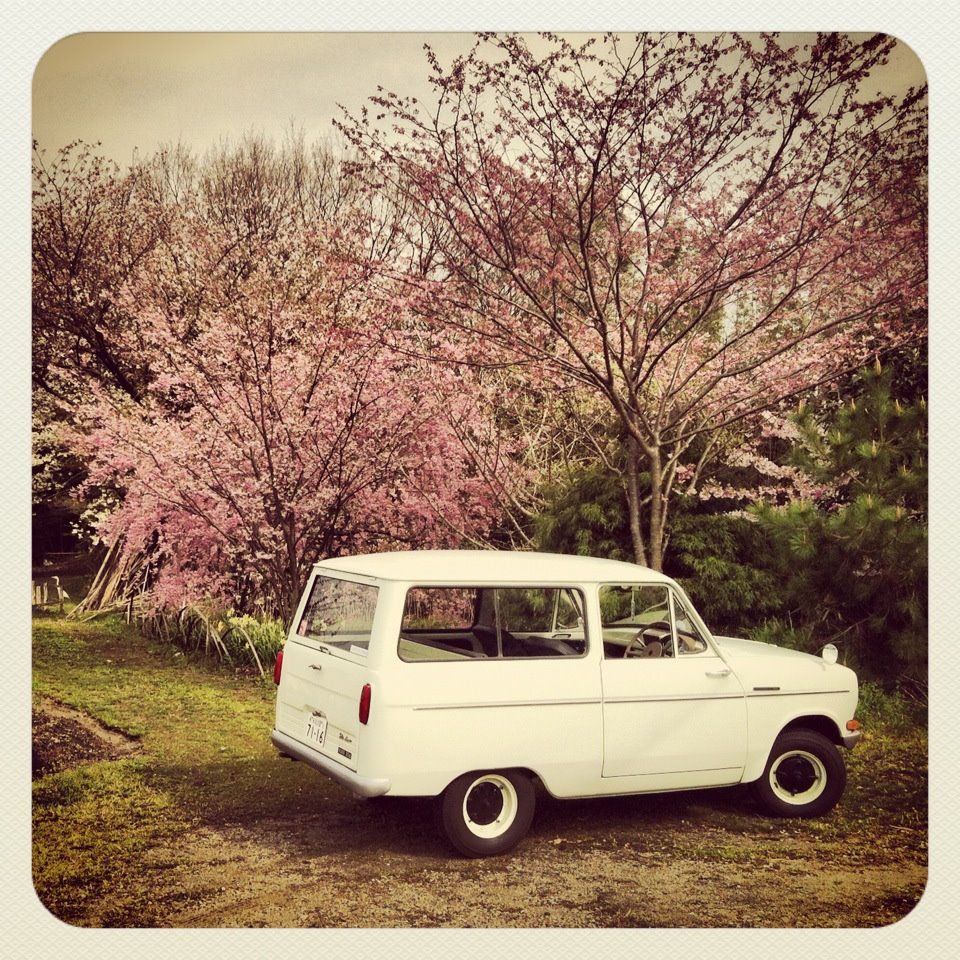 We finally moved to the last place to take pictures, which happened to be right across the street from where I lived. I love the Sakura carpet in these!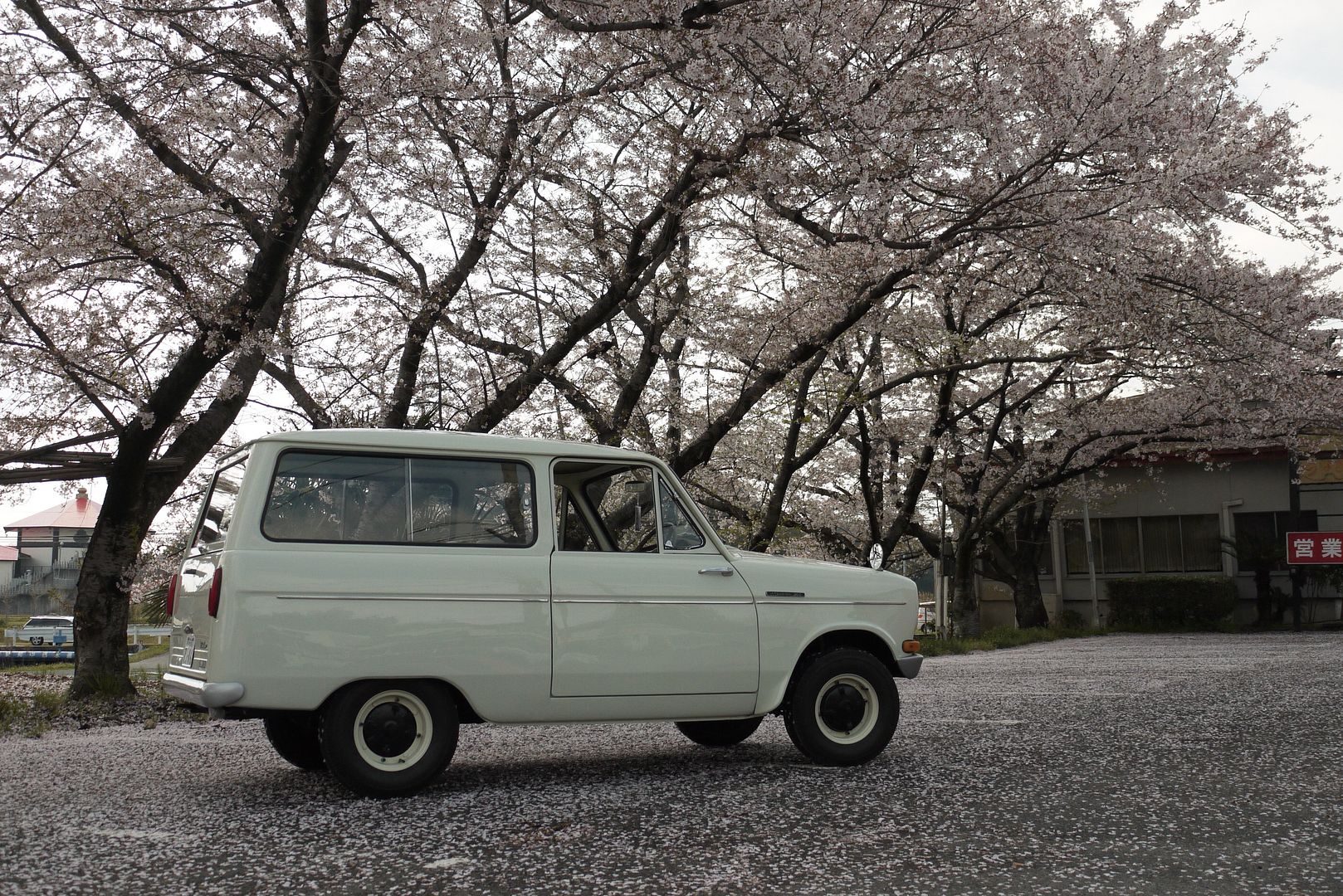 Not too bad.
Kimono's are cool, if not impossible to walk in, haha.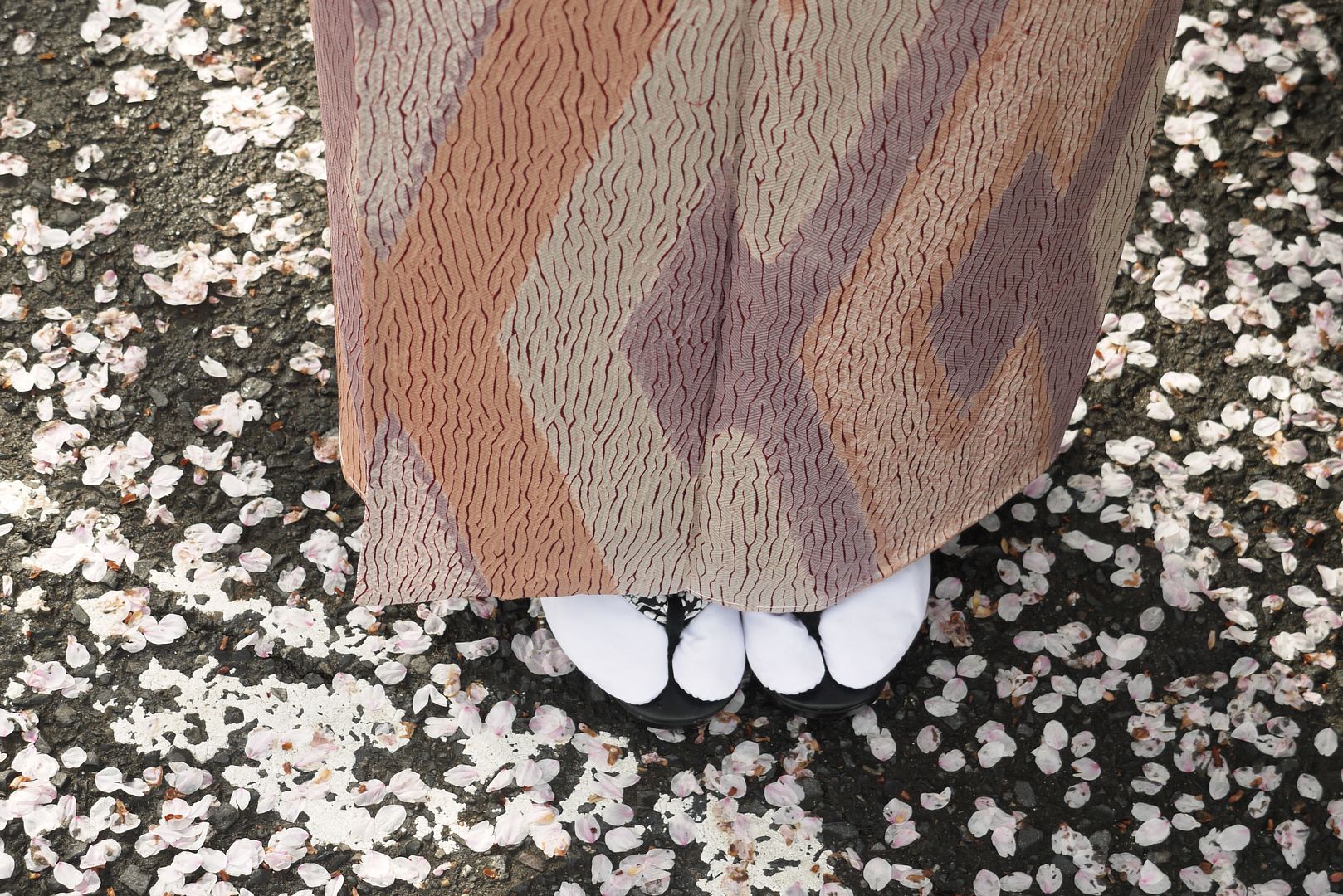 Since we were so close to home, I pulled out my bike for a few photos too. It's a good thing the car is so small or else the bike would look really really tiny!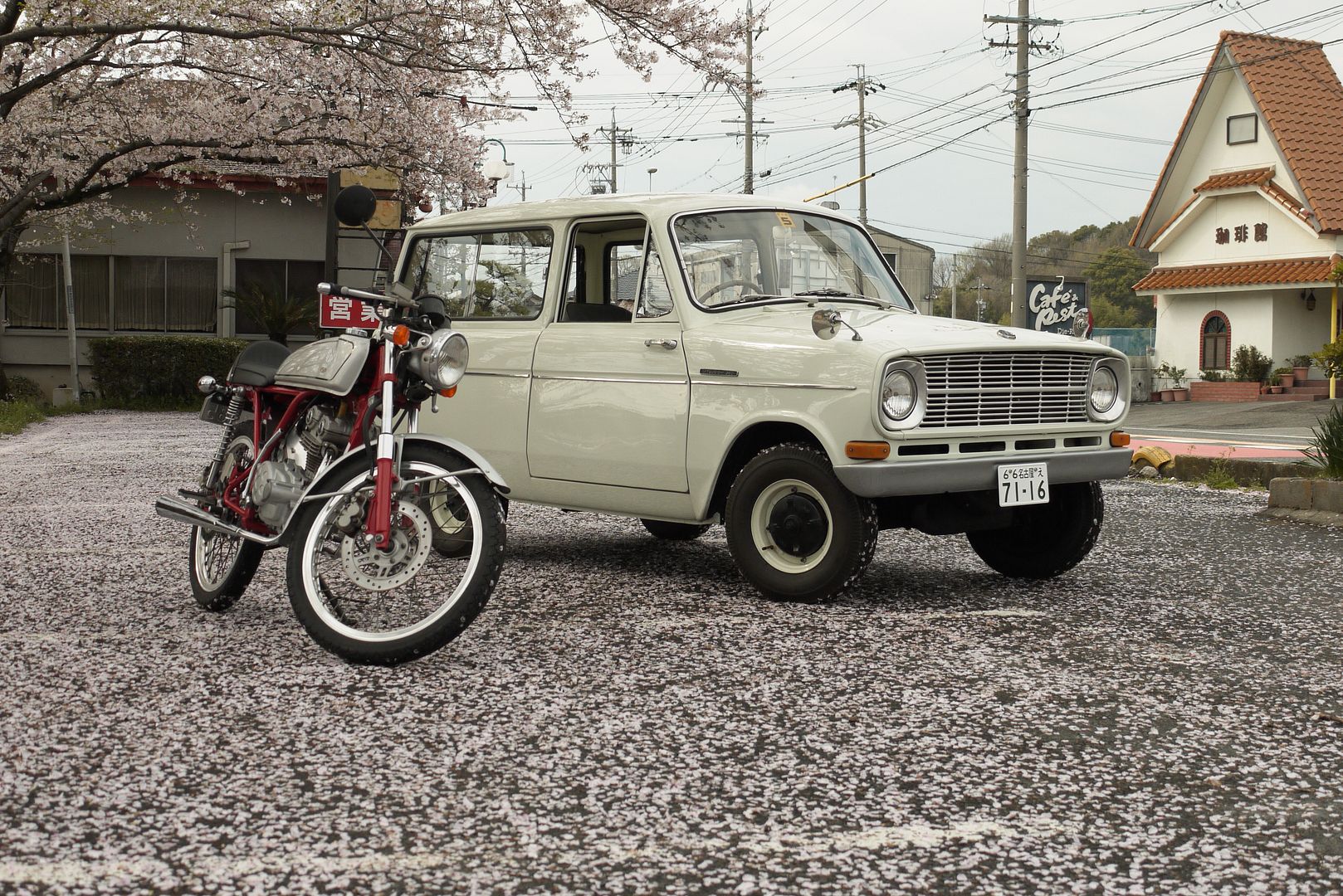 Both of my toys!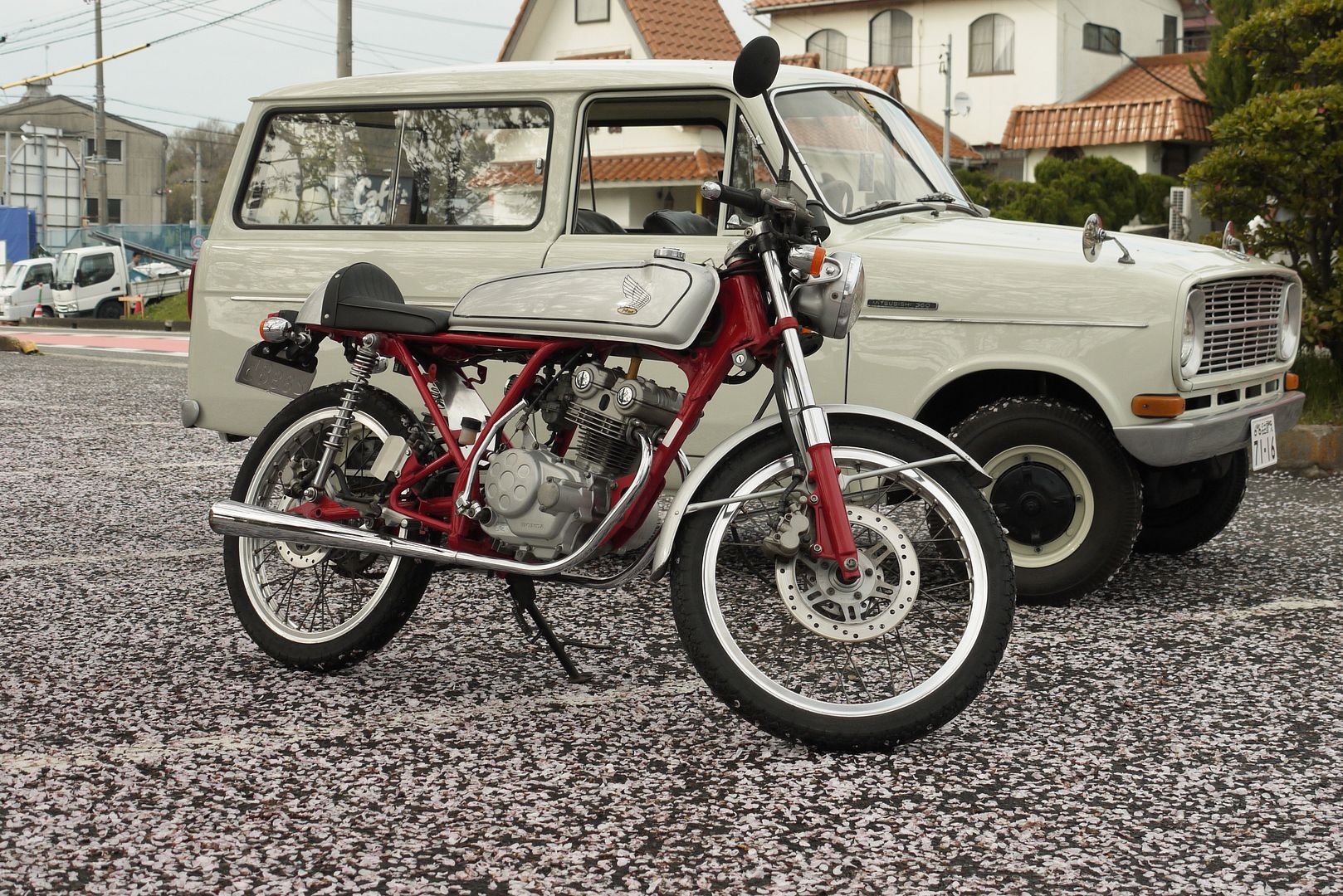 I'm really loving the fender-less rear end!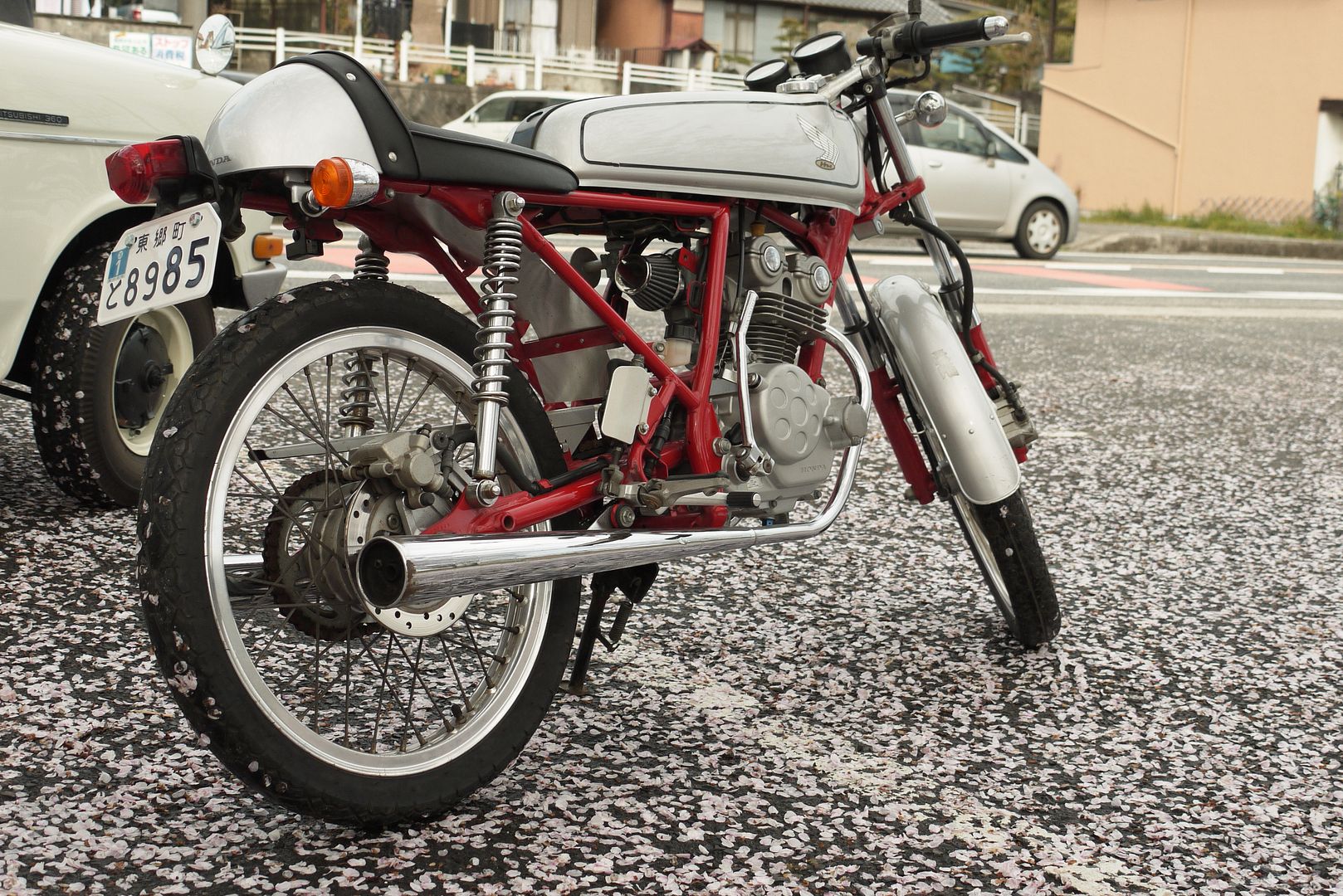 Here's another picture of the two girls!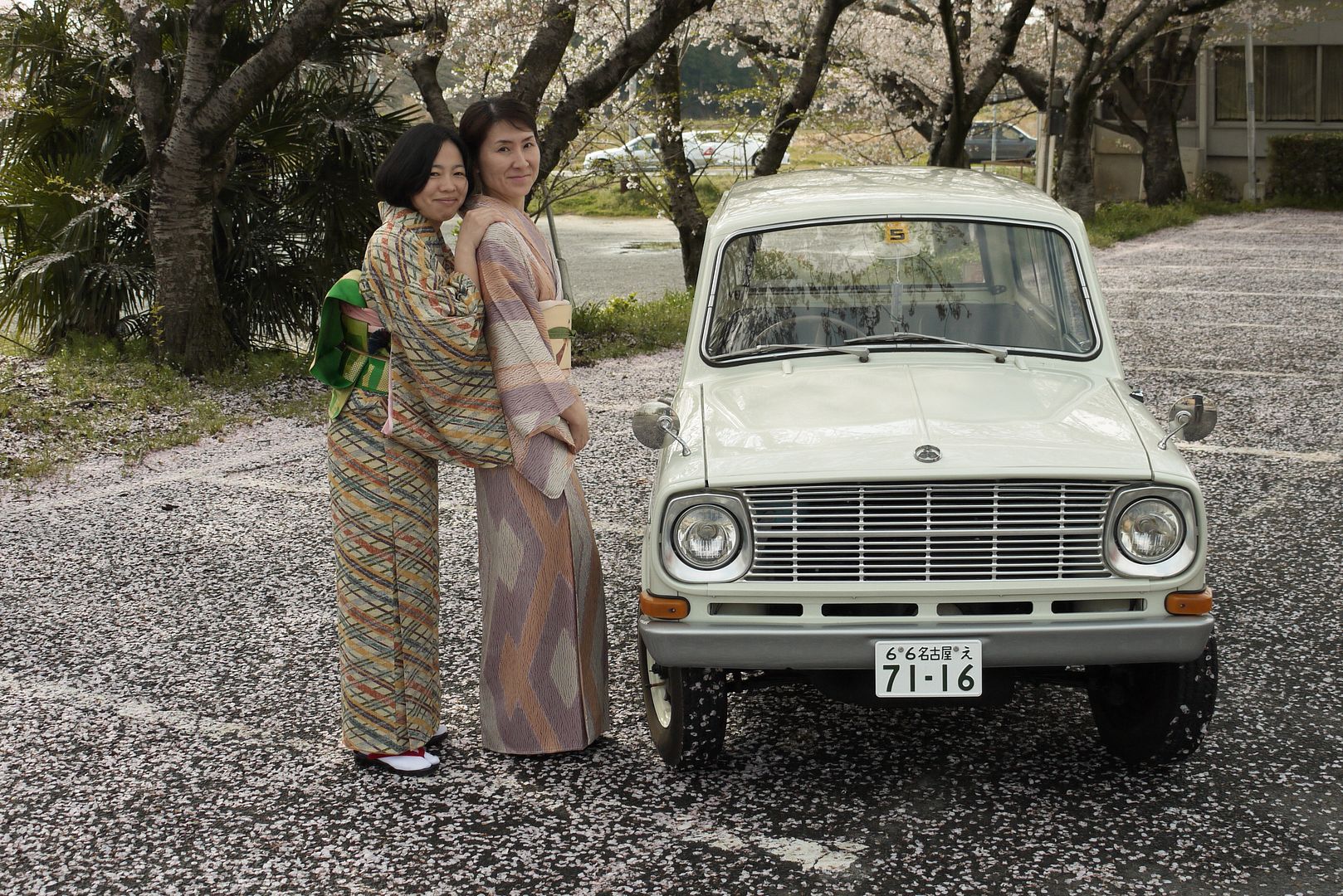 And one more that's been aged!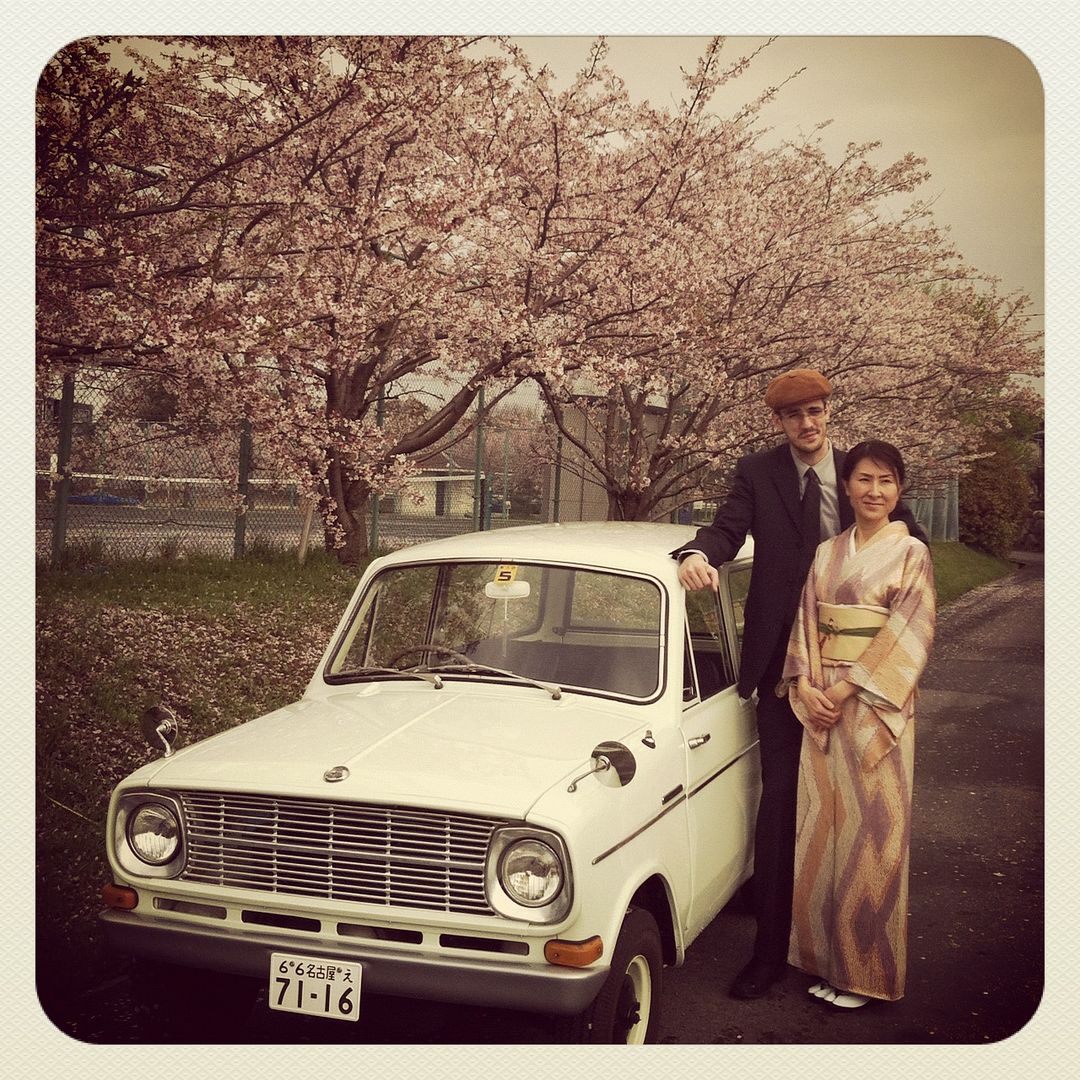 One final parting shot of the two of us!
We had a lot of fun taking these! I hope you guys enjoyed them too!
Check out the Next Page for some more glamor shots!

Navigation:

360 Page 01 360 Page 02 360 Page 03 360 Page 04 360 Page 05 360 Page 06 360 Page 07 360 Page 08 360 Page 09 360 Page 10
360 Page 11 360 Page 12 360 Page 13 360 Page 14 360 Page 15 360 Page 16 360 Page 17 360 Page 18 360 Page 19 360 Page 20
360 Page 21 360 Page 22 360 Page 23 360 Page 24 360 Page 25 360 Page 26 360 Page 27 360 Page 28 360 Page 29 360 Page 30