I'm now working 7 days a week so I have like zero time to do anything, but I can't keep this up for long, it's killing me, haha. I'll be back down to a normal schedule soon enough. Having said that, I did get into the Bellett some today, expect updates on that soon!
As for the MItsubishi, I thought I would post some before after pictures!
Before: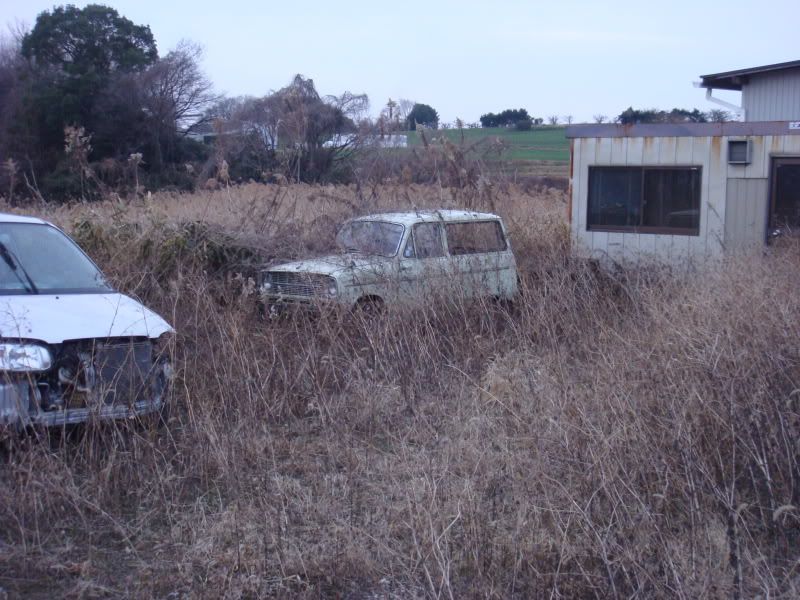 After (I didn't get it quite to the same spot, the grass and weeds were far too thick, haha):
Before: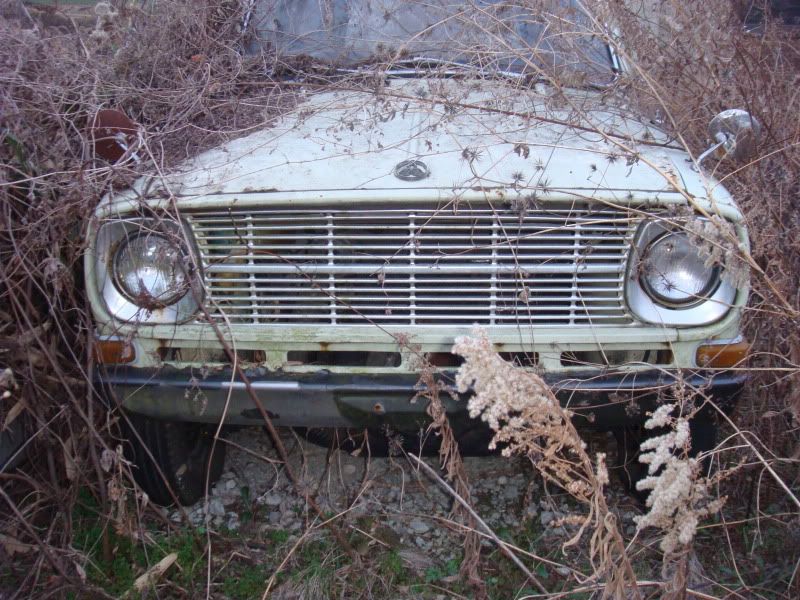 After: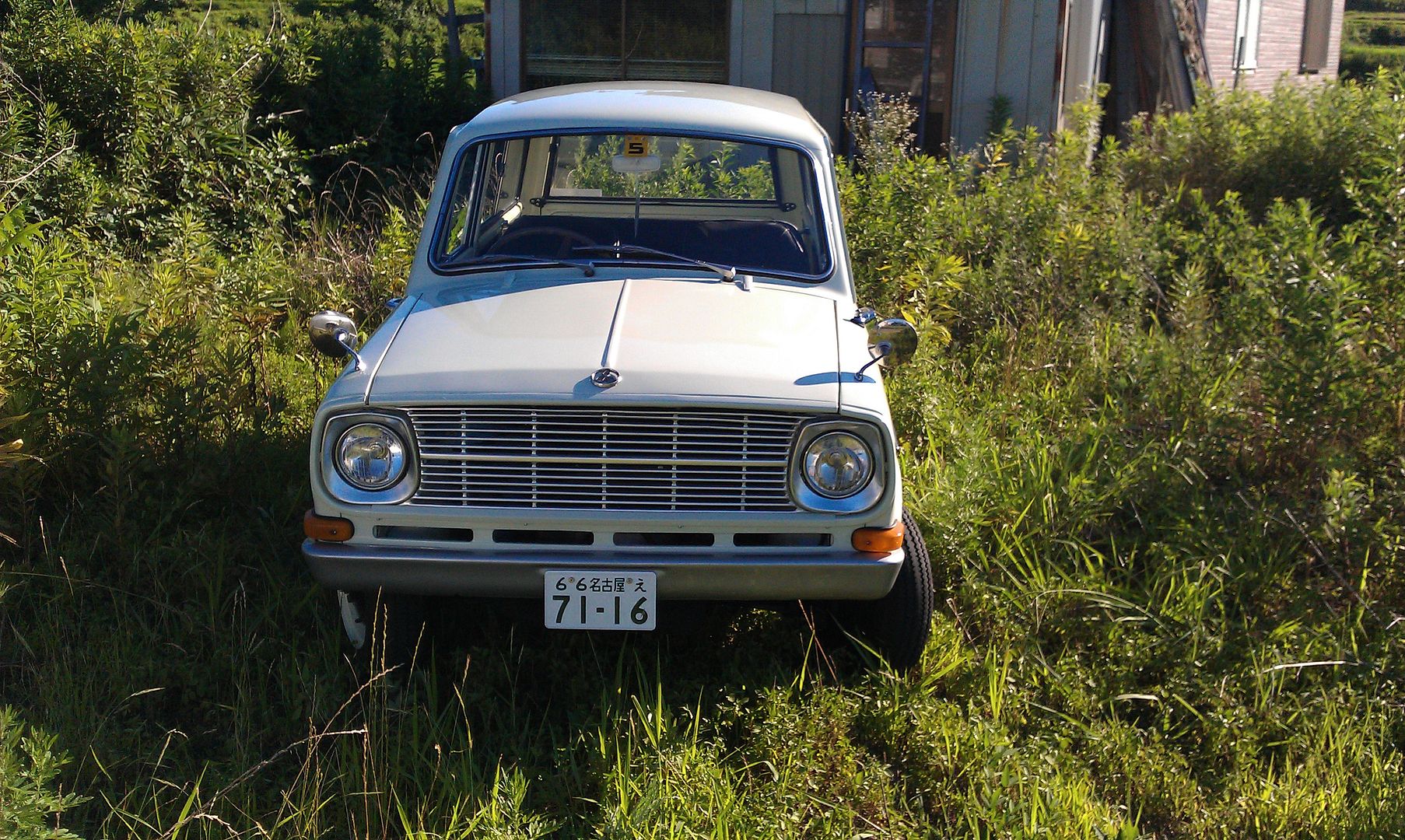 Before: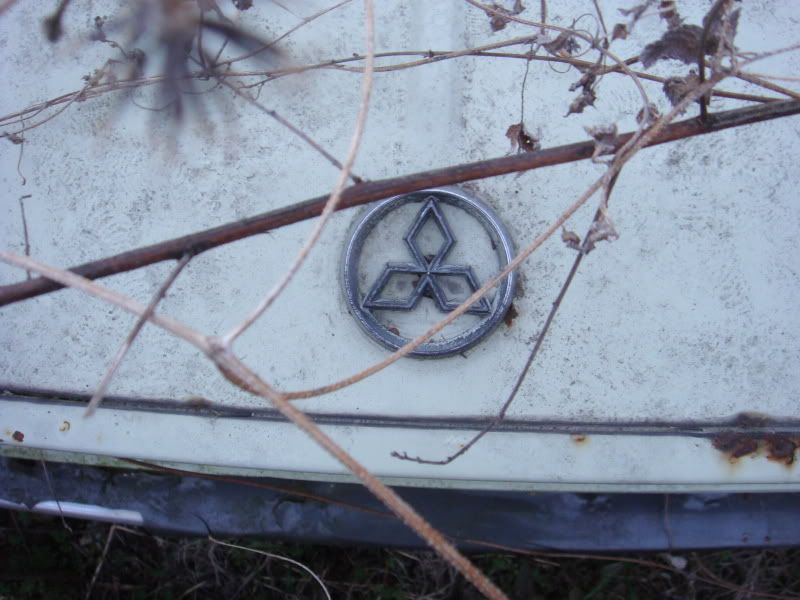 After: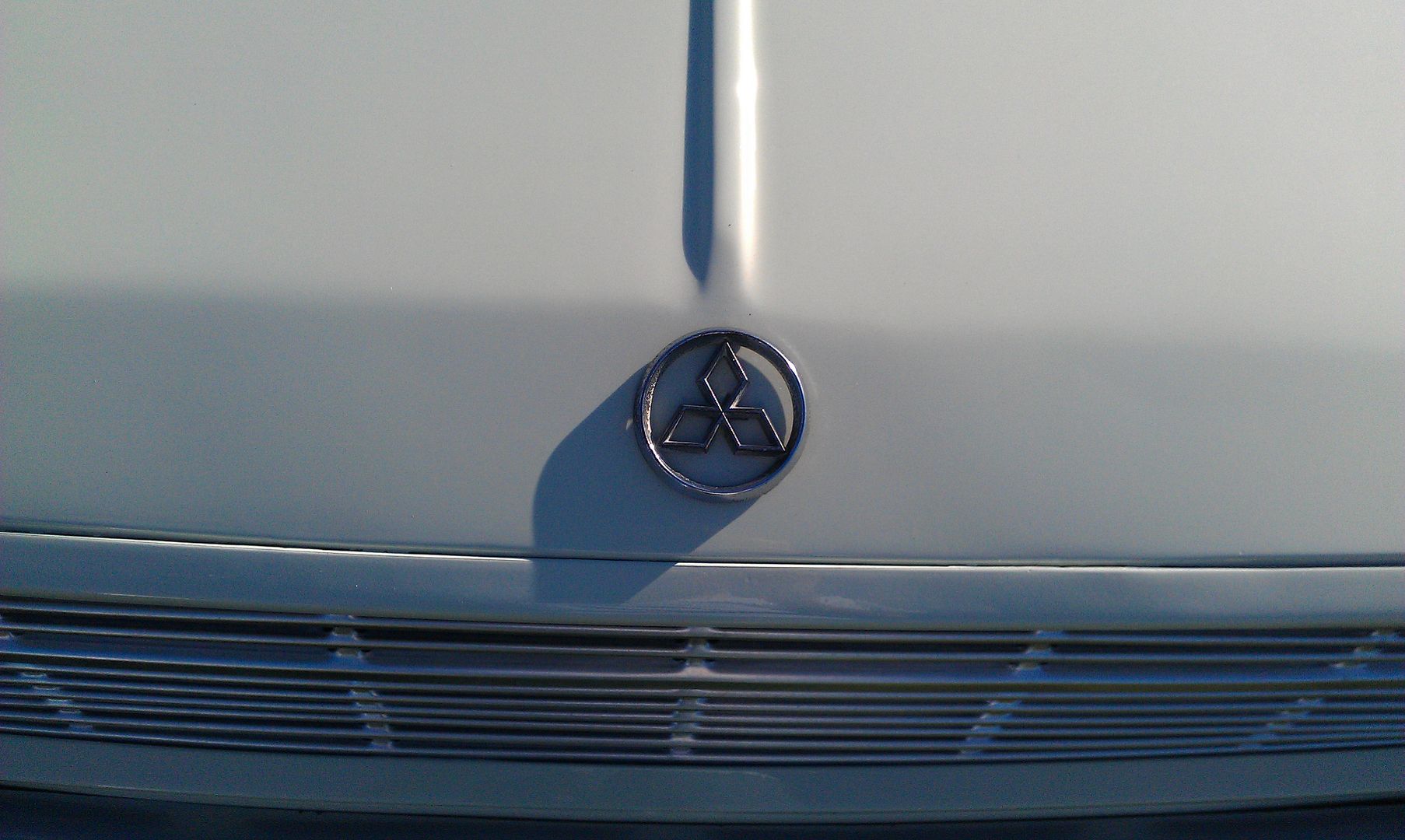 Before: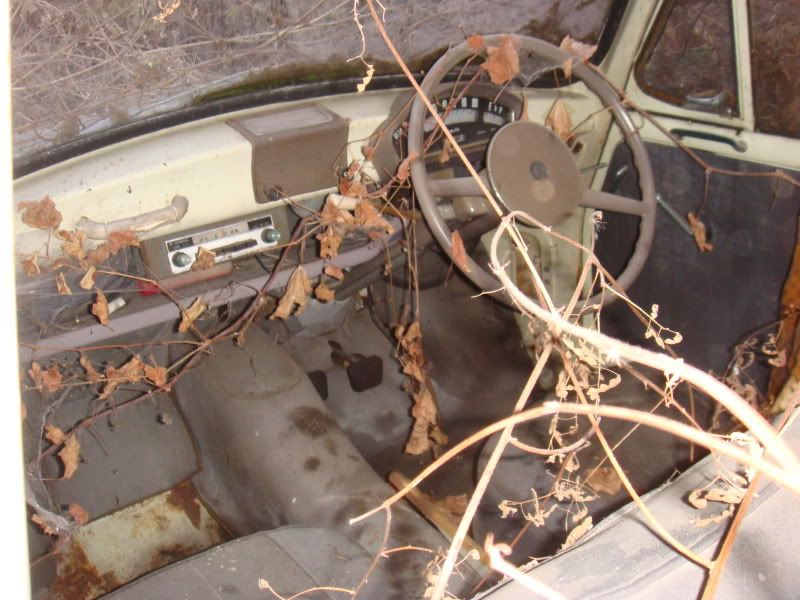 After: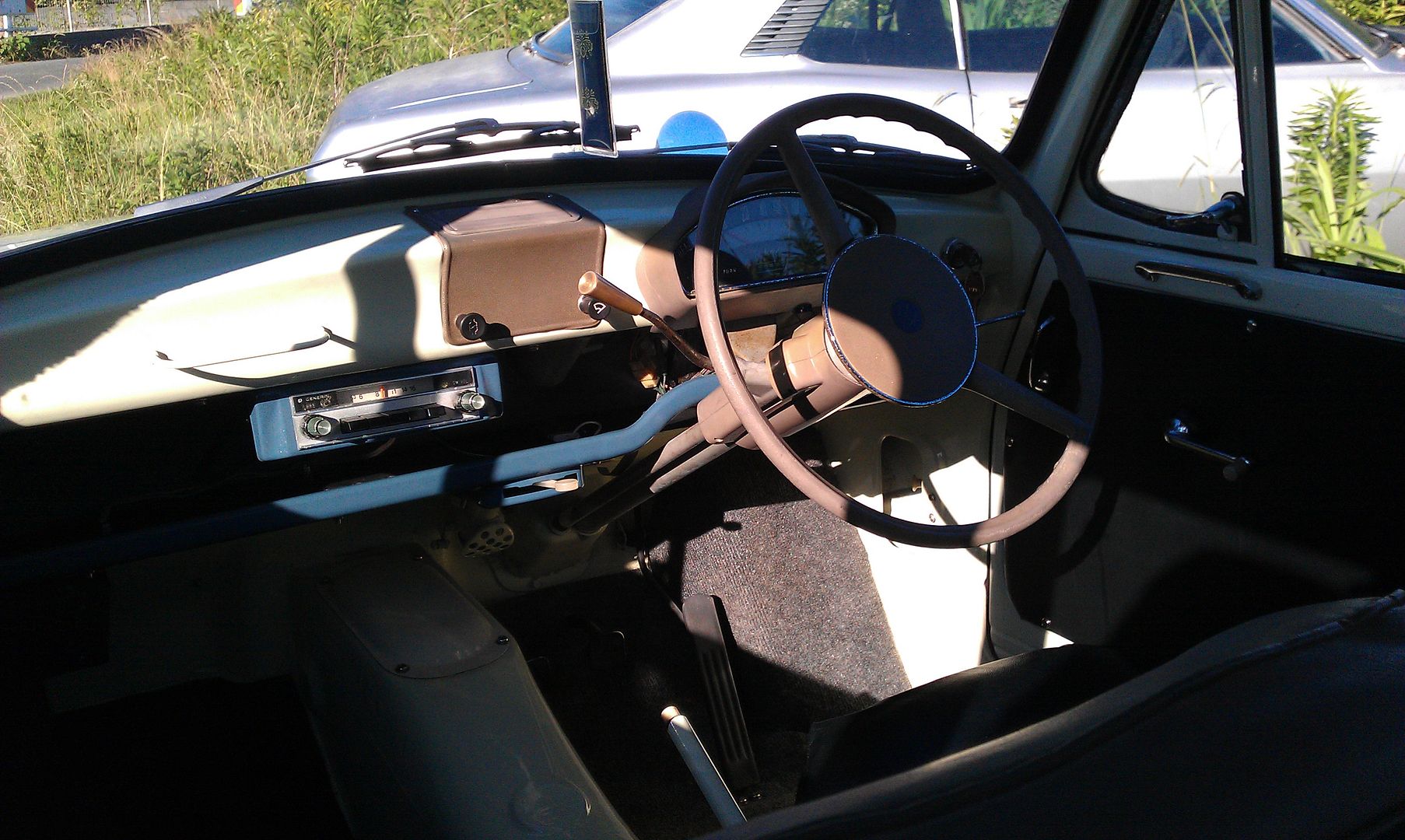 Turned out pretty good! It's having some trouble starting up, I think I'm going to need to change the plugs again and maybe tweak the carb a bit. When it's running it's great, but cold starts it's reluctant and hot starts it gives me a backfire usually.
Anyways, a parting pic! (Same as the first picture only from farther away)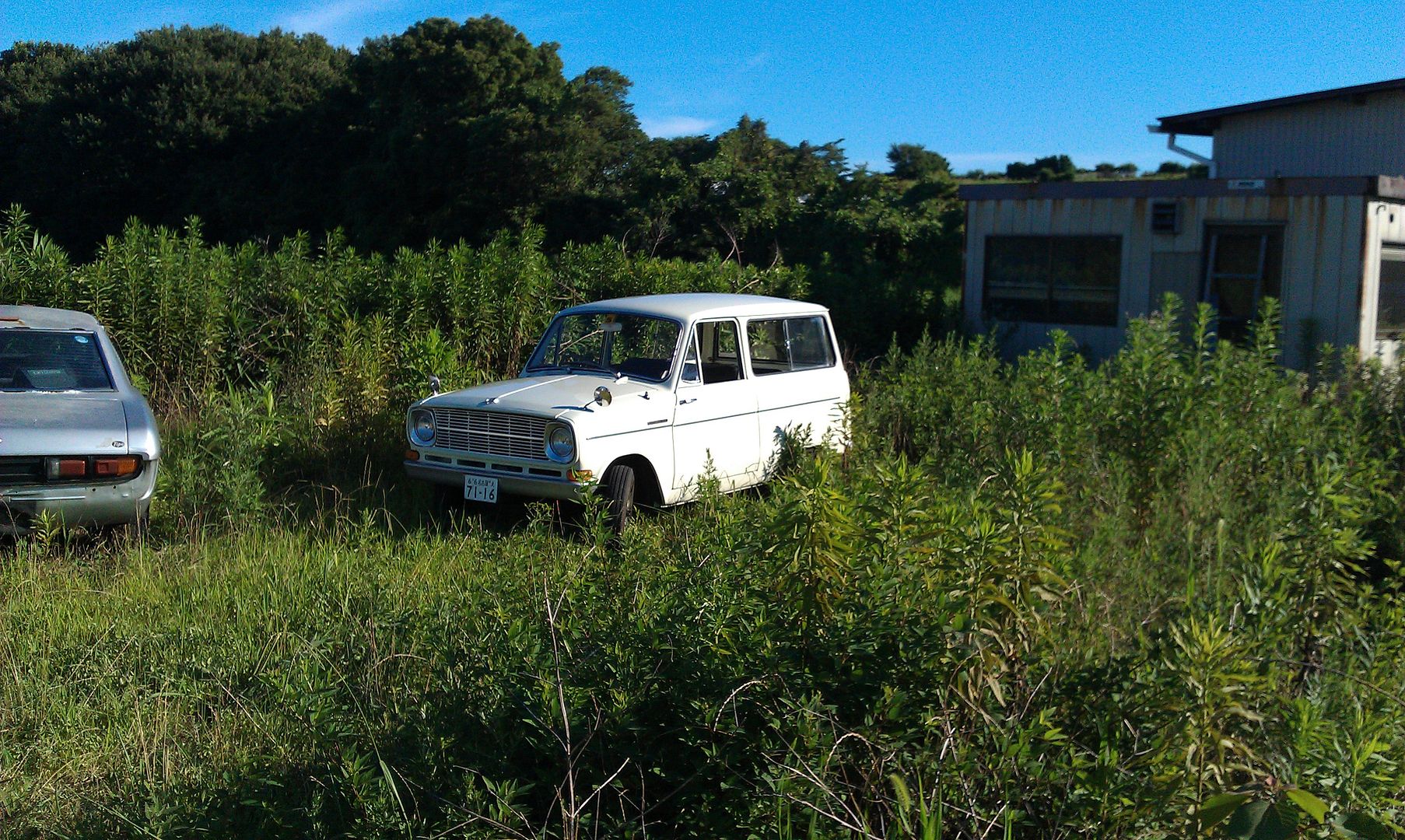 I did take the car back to the place I got it from but the Shacho was at the auctions that day and I haven't been back out yet to try to catch him in the office. My company has switched to the Toyota schedule of working Saturday and Sunday and taking Thursday and Friday off (and bombarded me with 2 people's worth of work; doing lots of overtime every day) which really makes it difficult to catch guys who run normal shops in the shop.
I haven't been able to get the Mitsubishi out because it's either rained or threatened to rain everyday for like the past two weeks! Today was clear enough for me to break it out though. I snapped some family photos before cruising around for the day!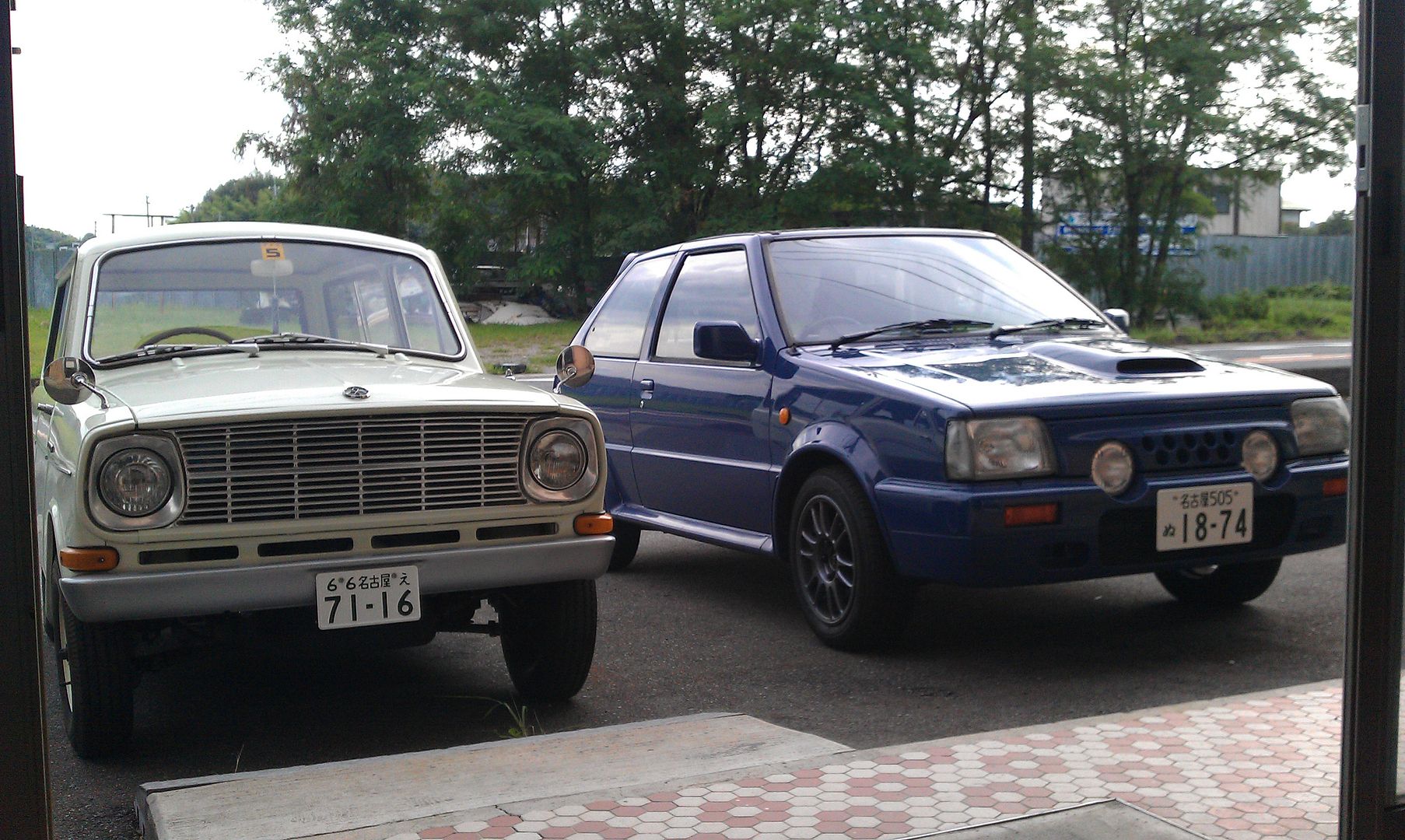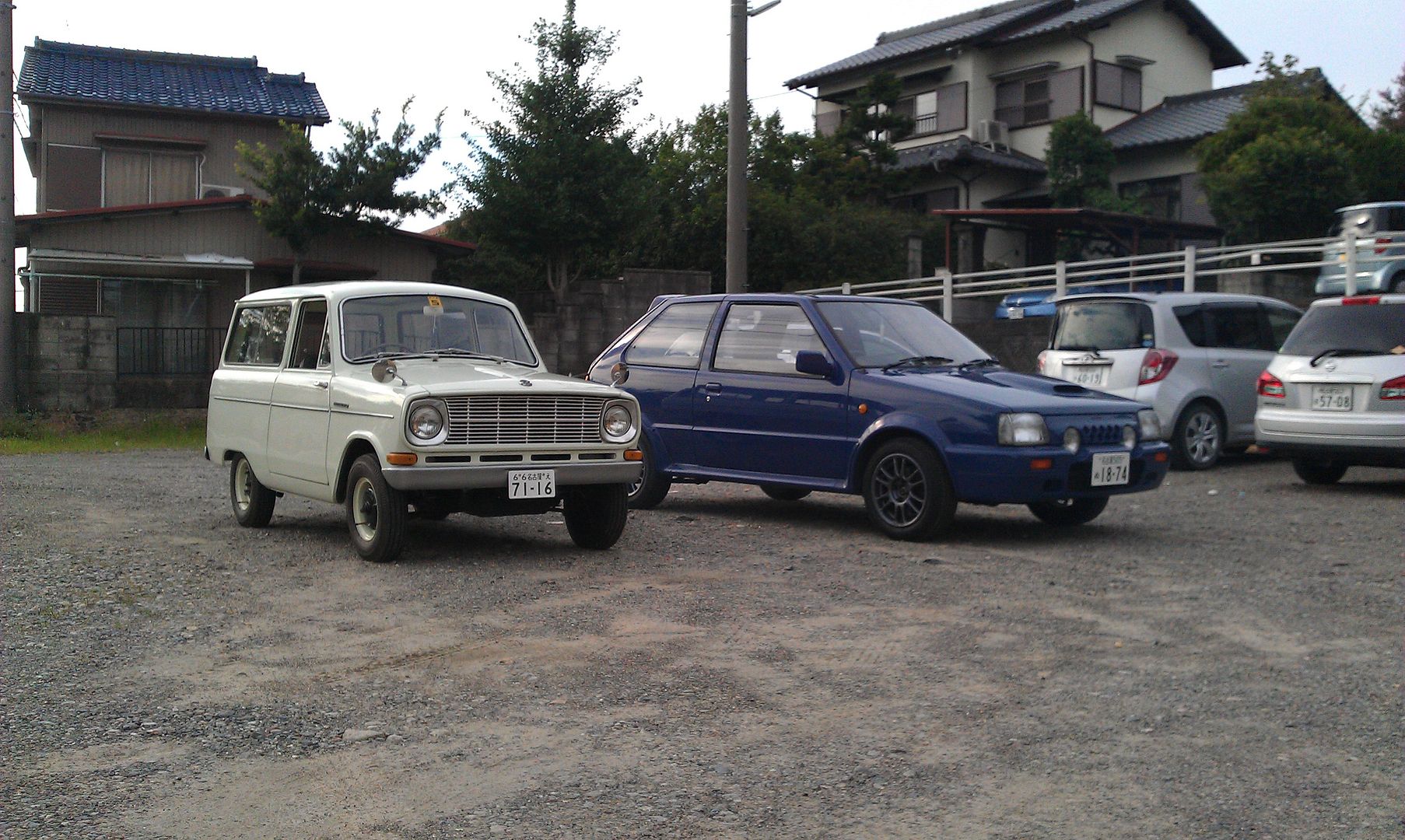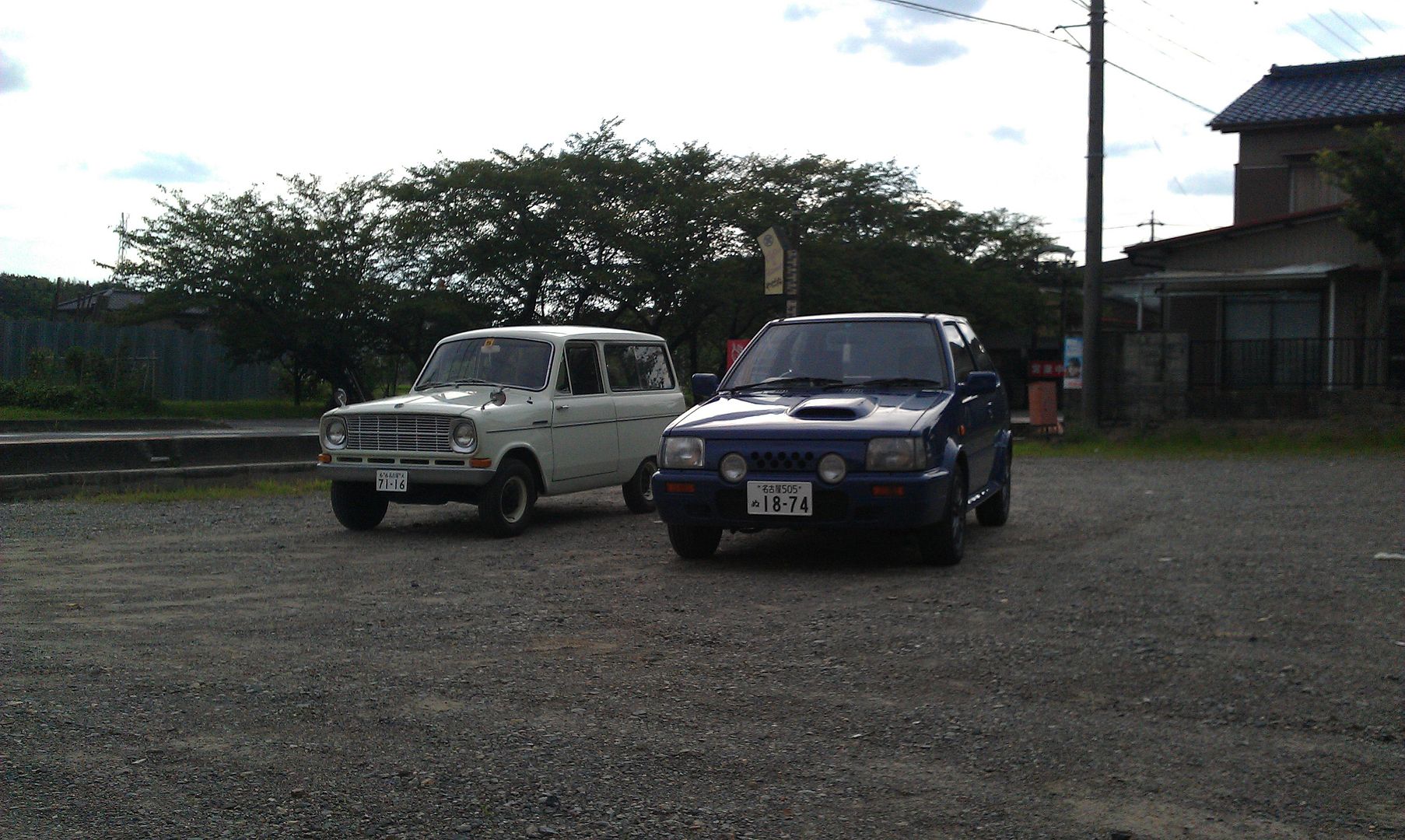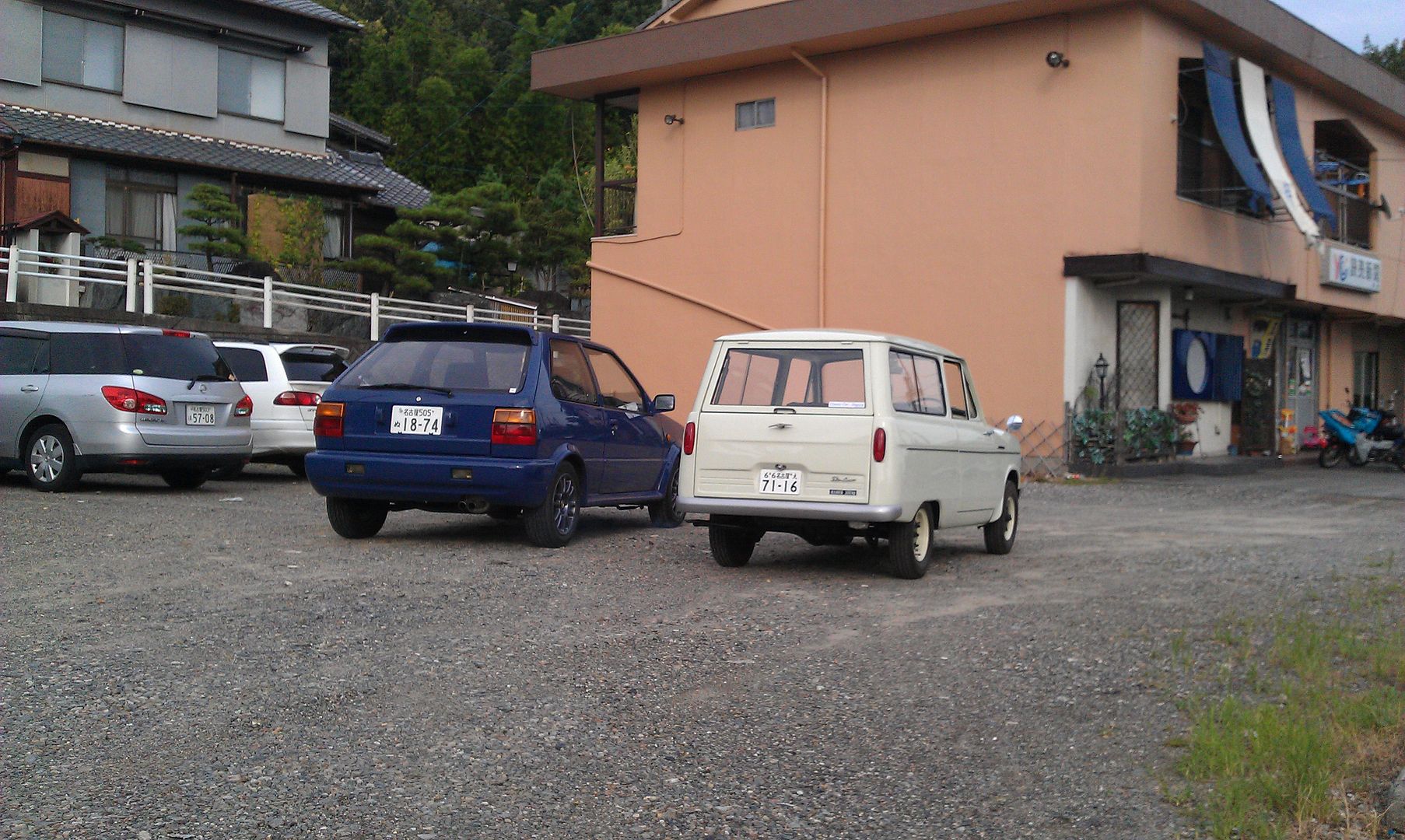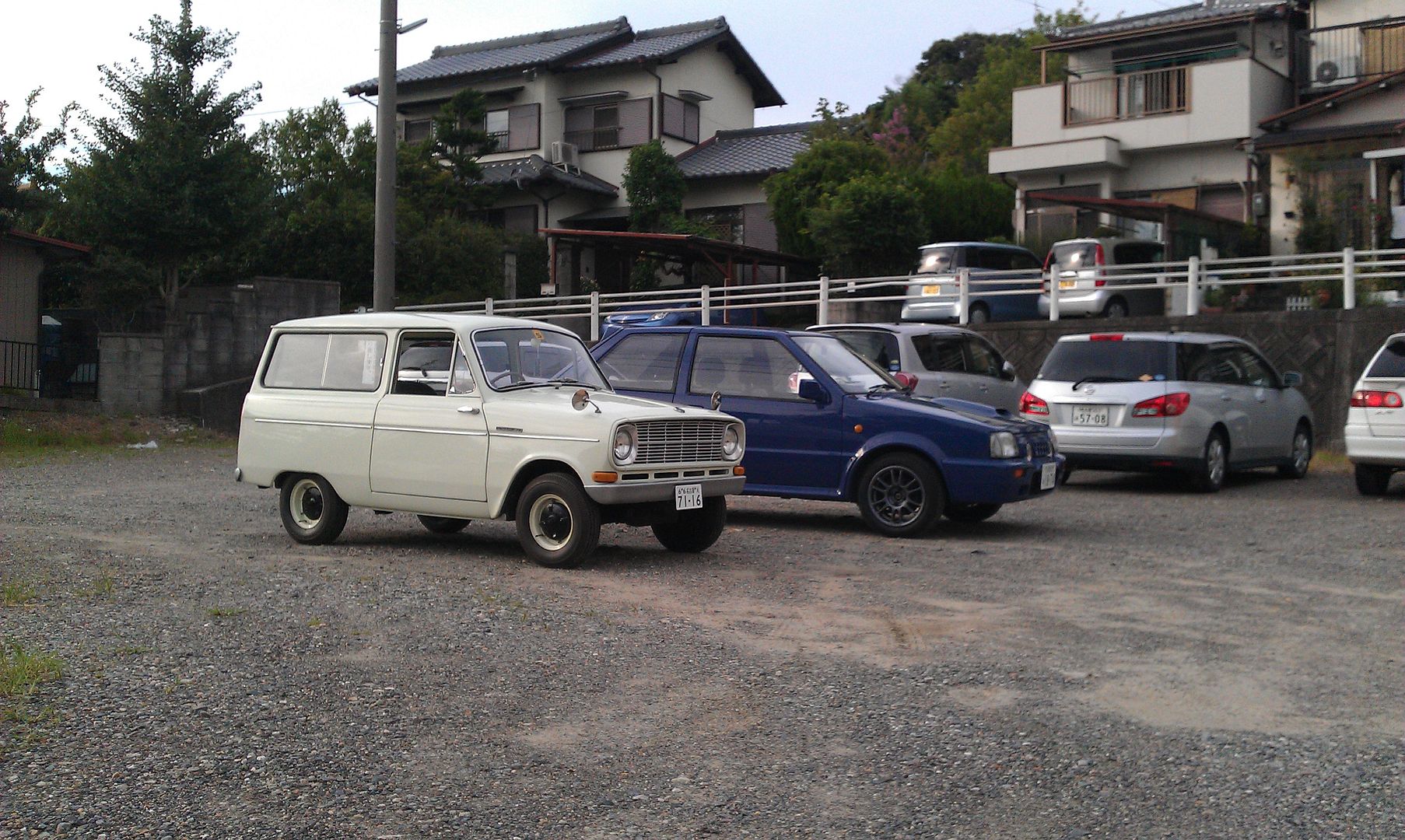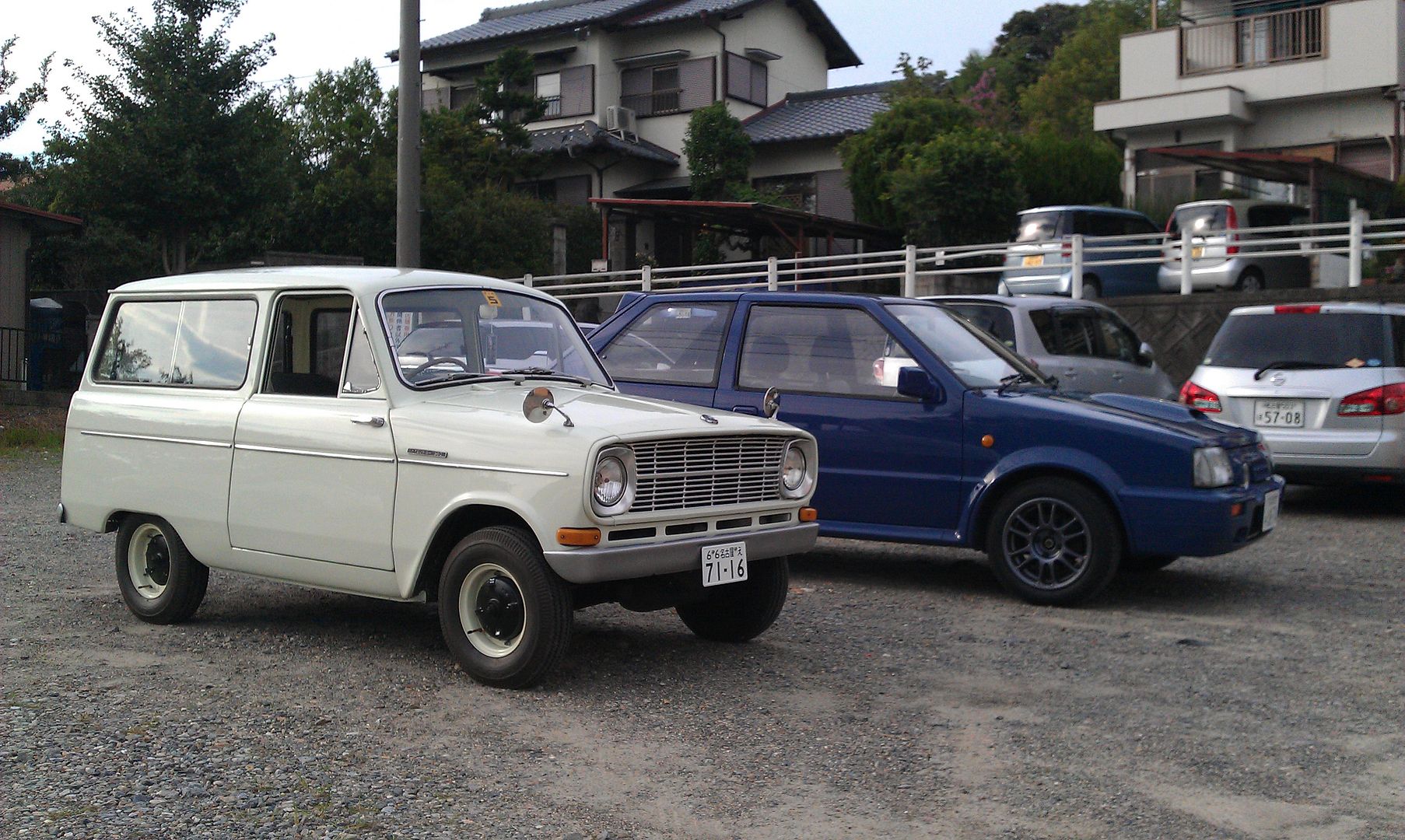 I think they both look pretty good!
More info on the blue Nissan March Super Turbo here: SUPER TURBO LINK HERE
So my birthday's on August 23rd but my excellent girlfriend had a kind of surprise party tonight with my friends!
I got a really sweet binary watch (ya, I'm a huge dork, this thing is awesome) and this epic cake! Seriously, this thing was amazing!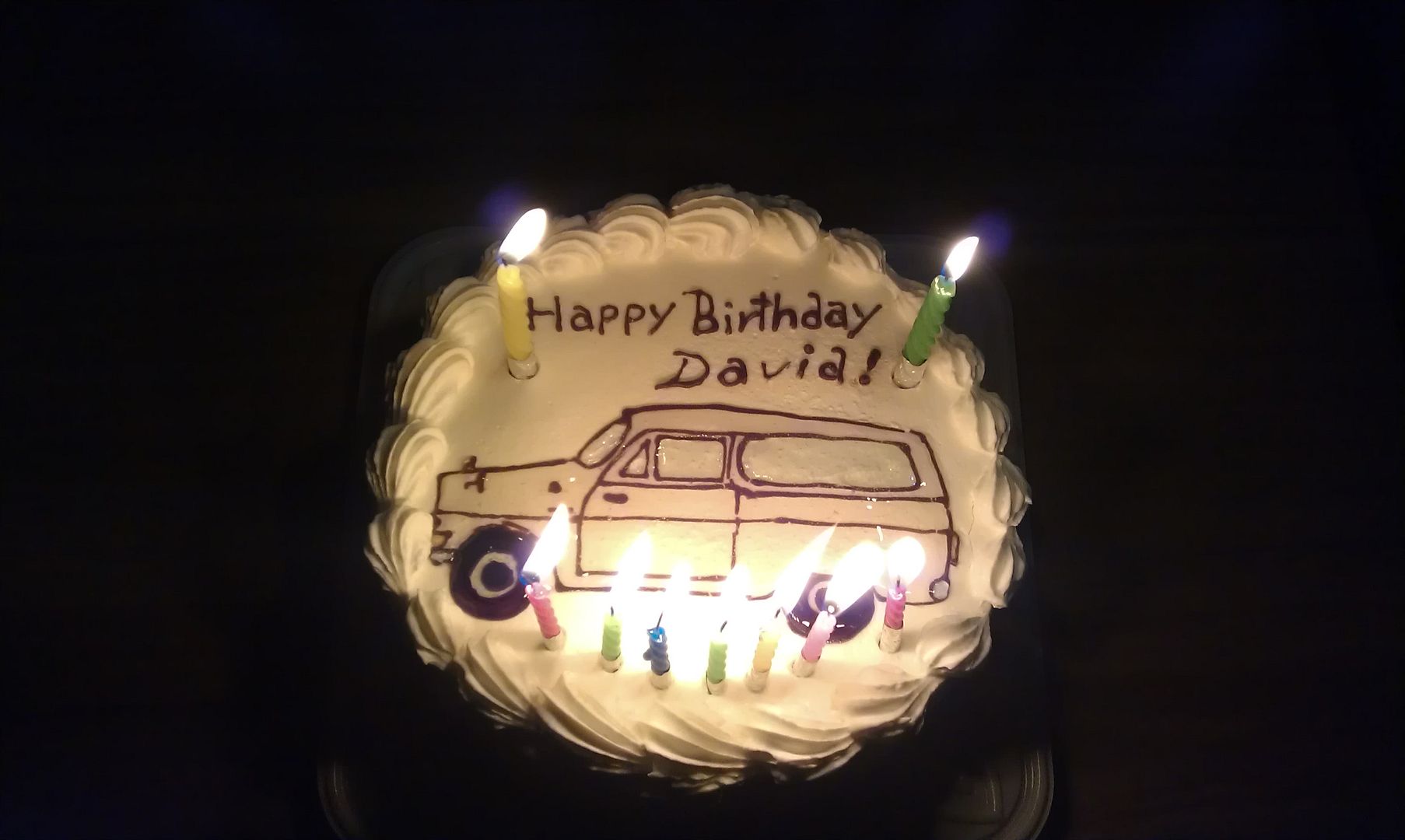 Apparently she gave a picture of my Mitsu to the cake shop and they drew it on. They did an absolutely amazing job!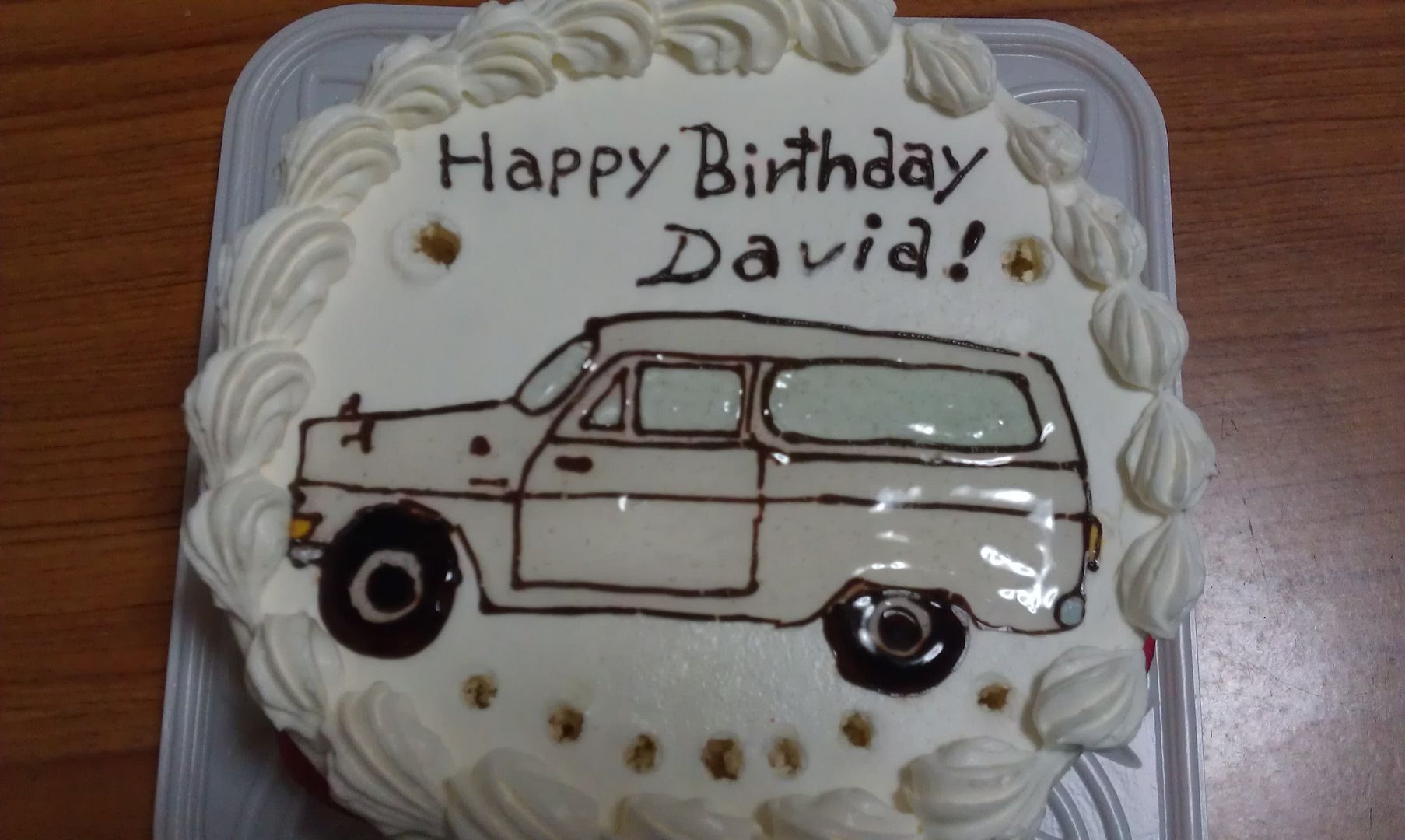 In my family we've always had a tradition that on your birthday, you get to cut the cake however you want. Well, I vow to continue that tradition for the rest of my life, so I cut it exactly how I wanted, haha.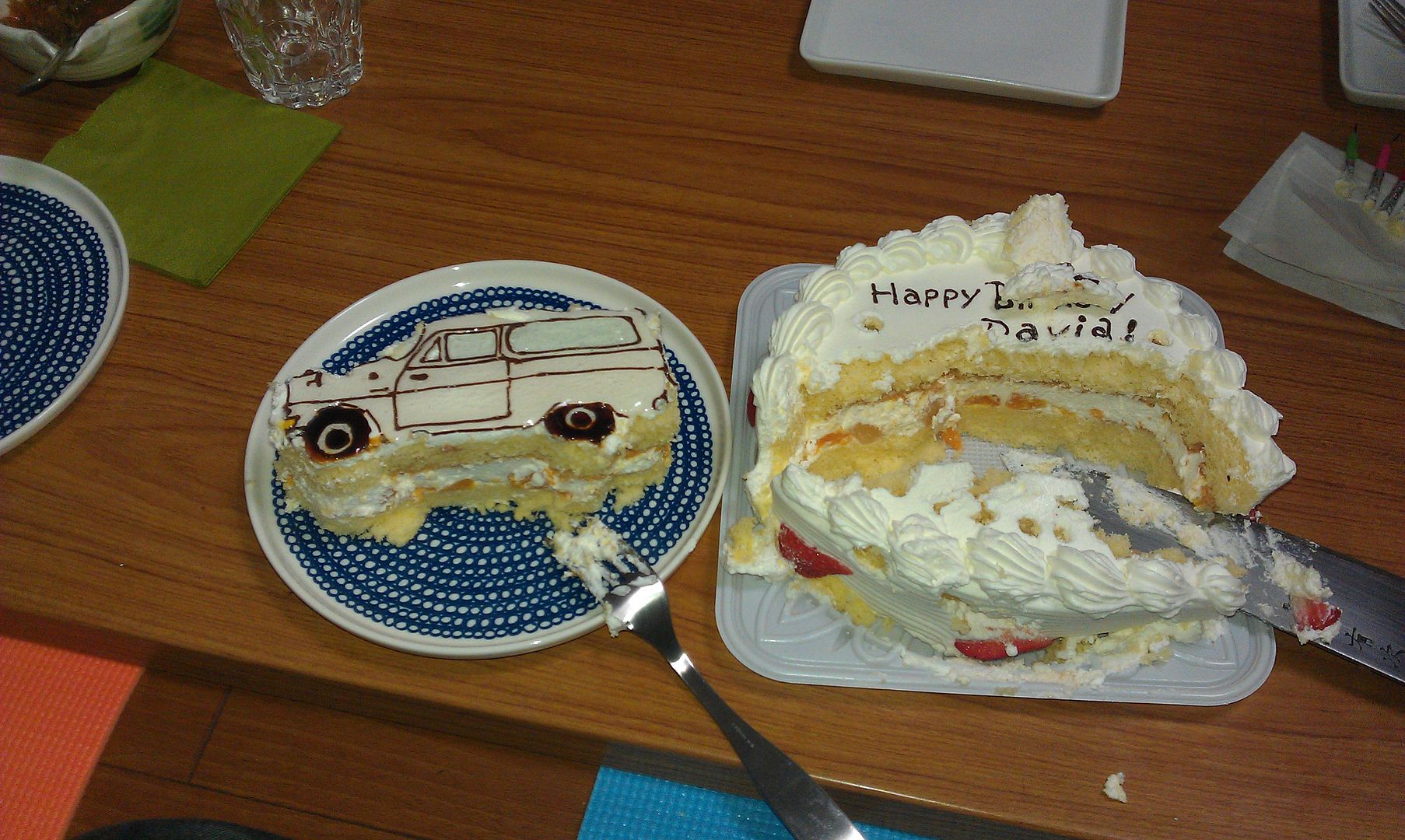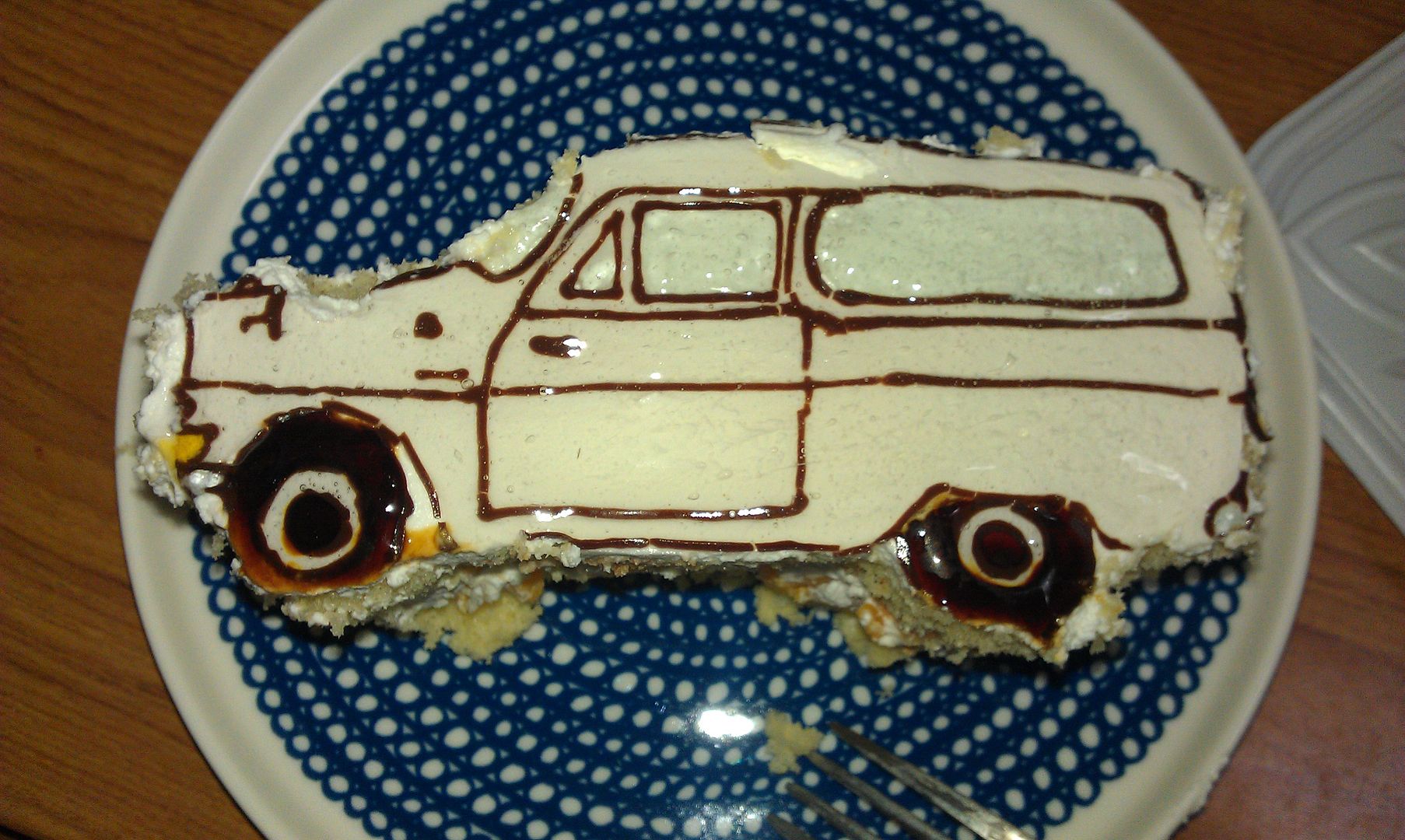 It was delicious and didn't taste like 2-stroke oil at all, haha.
Not a bad birthday if I do say so myself (even if it isn't for another 2 days)!
Navigation:
360 Page 01
360 Page 02
360 Page 03
360 Page 04
360 Page 05
360 Page 06
360 Page 07
360 Page 08
360 Page 09
360 Page 10
360 Page 11
360 Page 12
360 Page 13
360 Page 14
360 Page 15
360 Page 16
360 Page 17
360 Page 18
360 Page 19
360 Page 20
360 Page 21
360 Page 22
360 Page 23
360 Page 24
360 Page 25
360 Page 26
360 Page 27
360 Page 28
360 Page 29
360 Page 30