Good news, she passed Shaken and is fully registered and inspected! I even got me some tiny little motorcycle sized plates for it!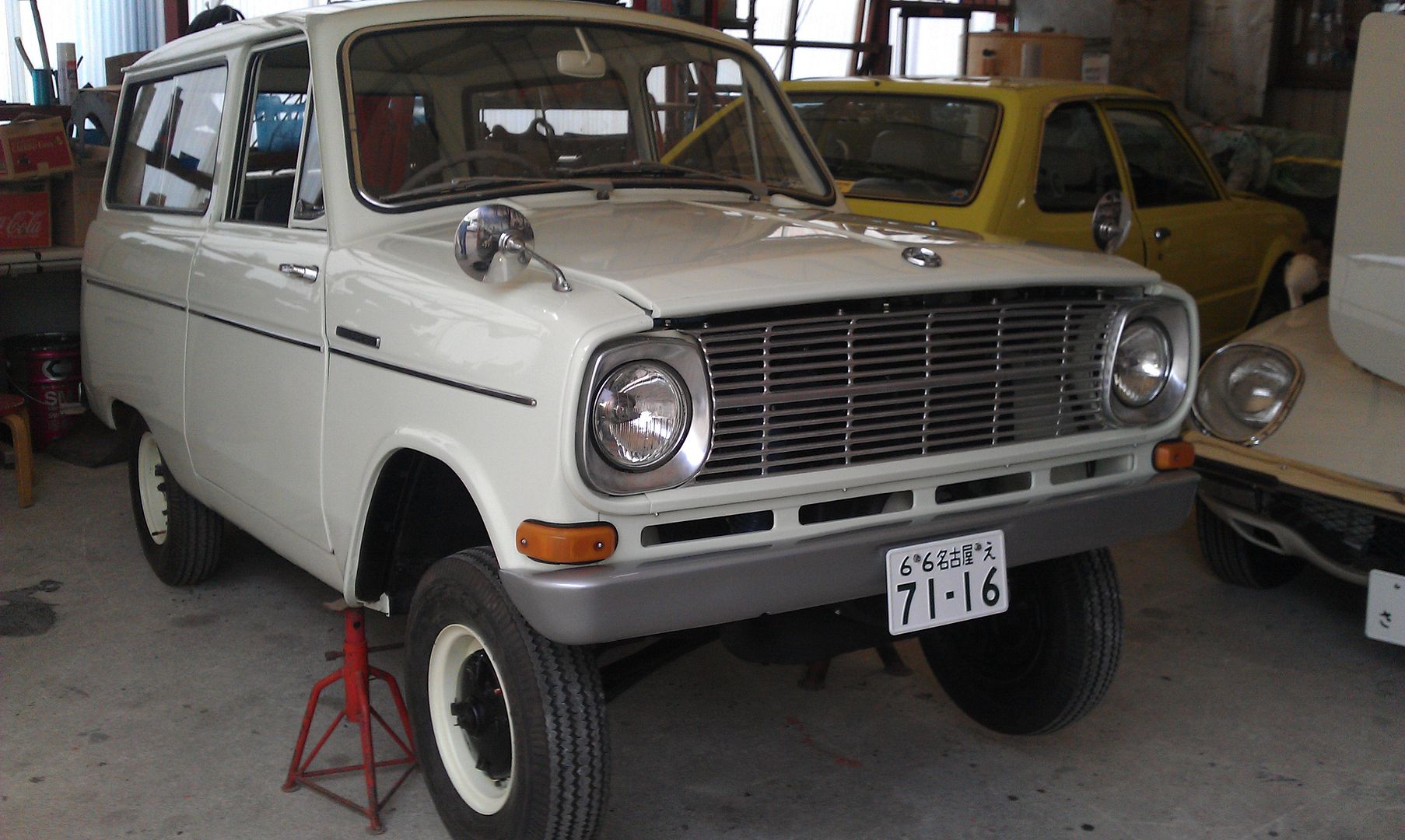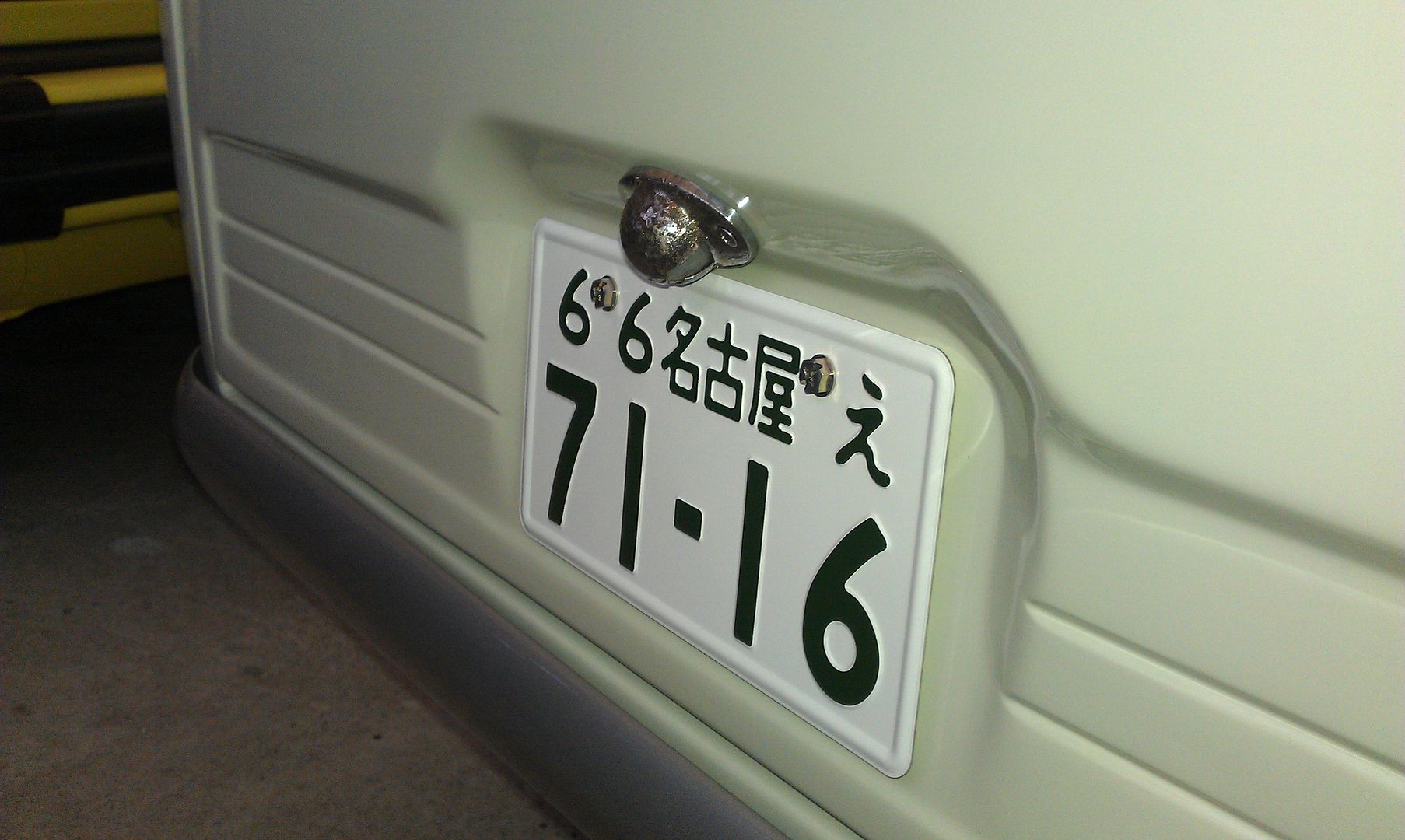 But, she was leaking transmission fluid and two-stroke oil...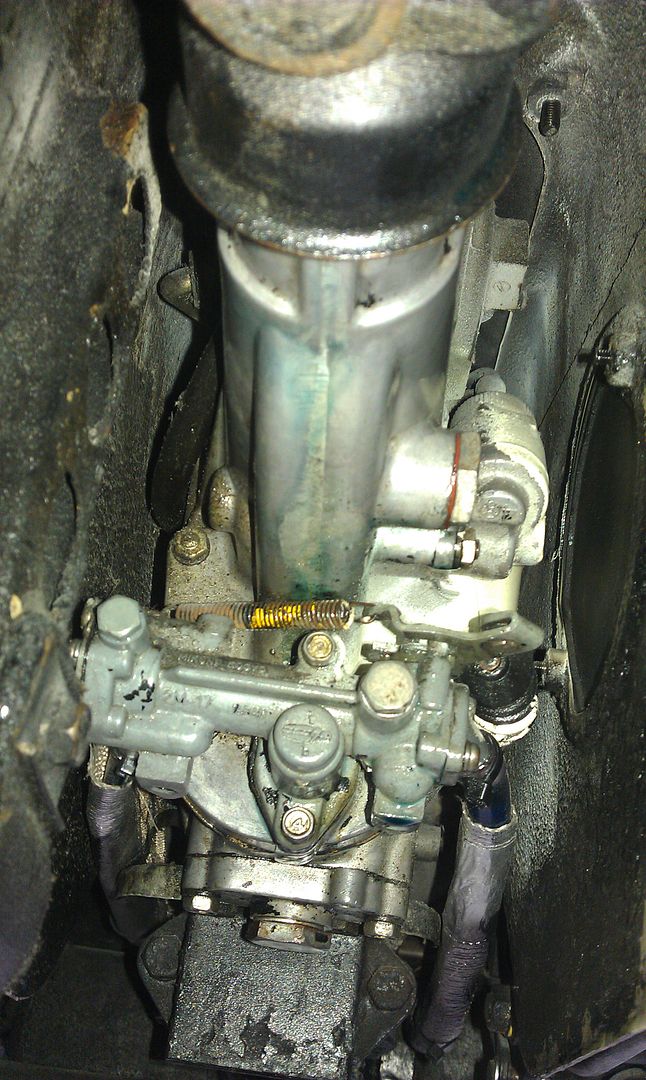 It was slinging the fluid around so much it actually seeped through the seem on the transmission tunnel and into the interior.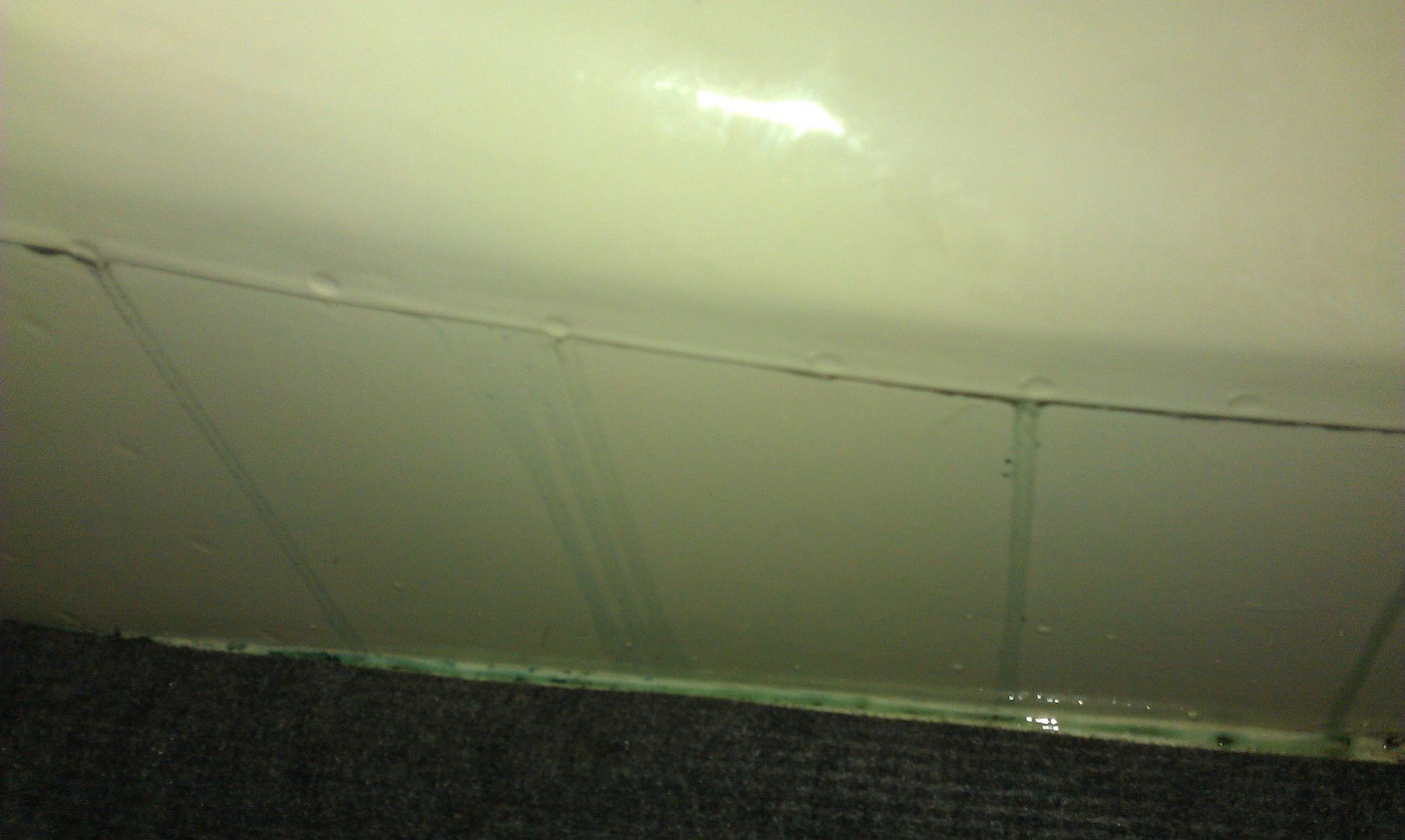 Now, I'm pretty sure it was leaking transmission fluid because when i changed the fluid on the transmission I did it at a different shop (this was before I took the car to Classic Car Nagoya) and we put like 1.5 liters of fluid in. Turns out, the transmission is only supposed to hold 600 ccs! So, I'm pretty sure because of the massive overfill that it was creating massive pressure in the transmission and blowing past the shaft seal. The shaft seal actually looked pretty good, but it better because I have no idea how to remove it without destroying it and this part just doesn't exist anymore.
So I drained all the fluid out and refilled the transmission with the appropriate amount. Hopefully that will stop (or slow) the leak. Next up was the oil pump.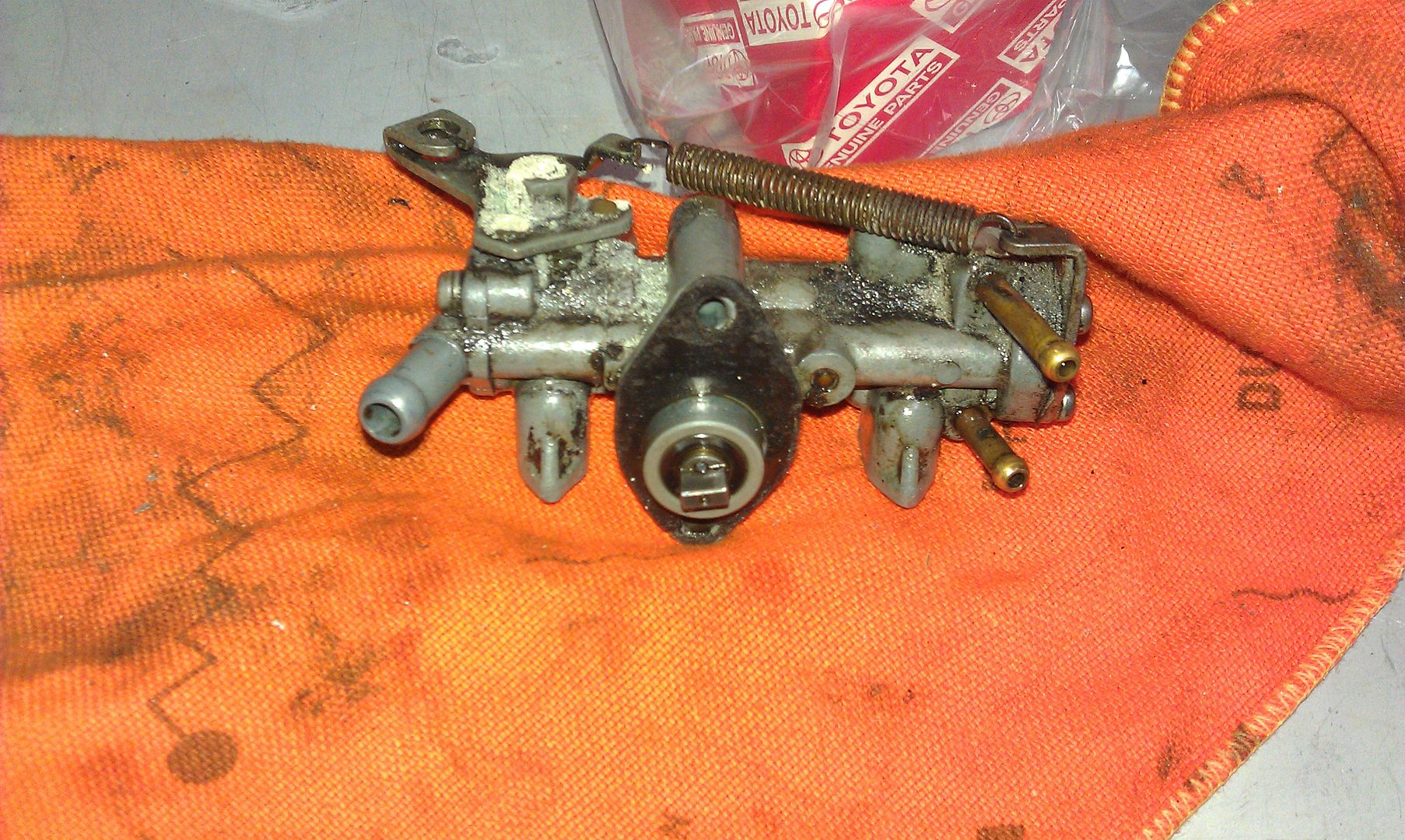 The seal between the pump and transmission looked terrible (and like it was made of felt or something).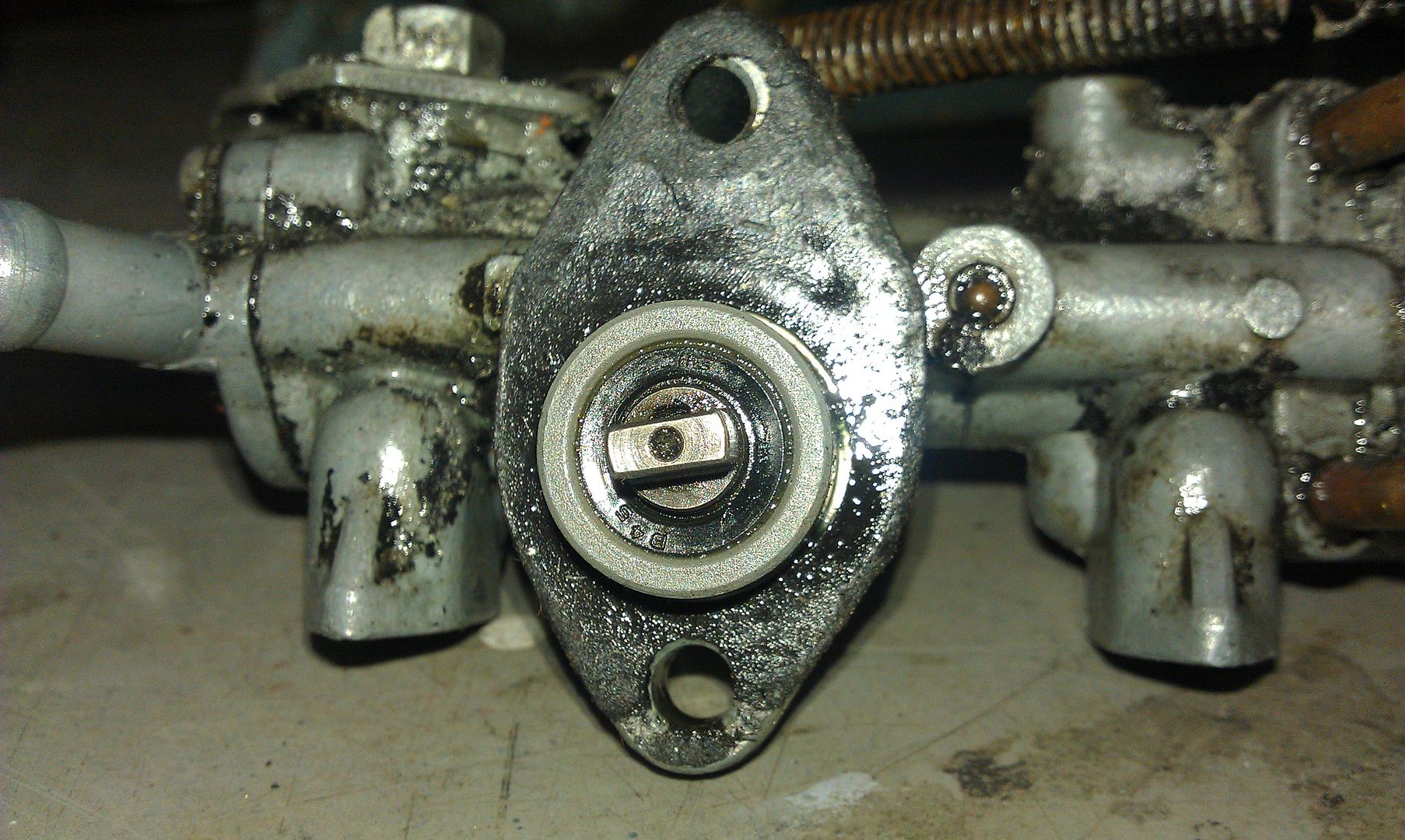 I popped both ends off of it to see if I could put new gaskets there too, but one side had an o-ring and the other had a very elaborate and special looking rubber seal, so I put the sides right back on, haha.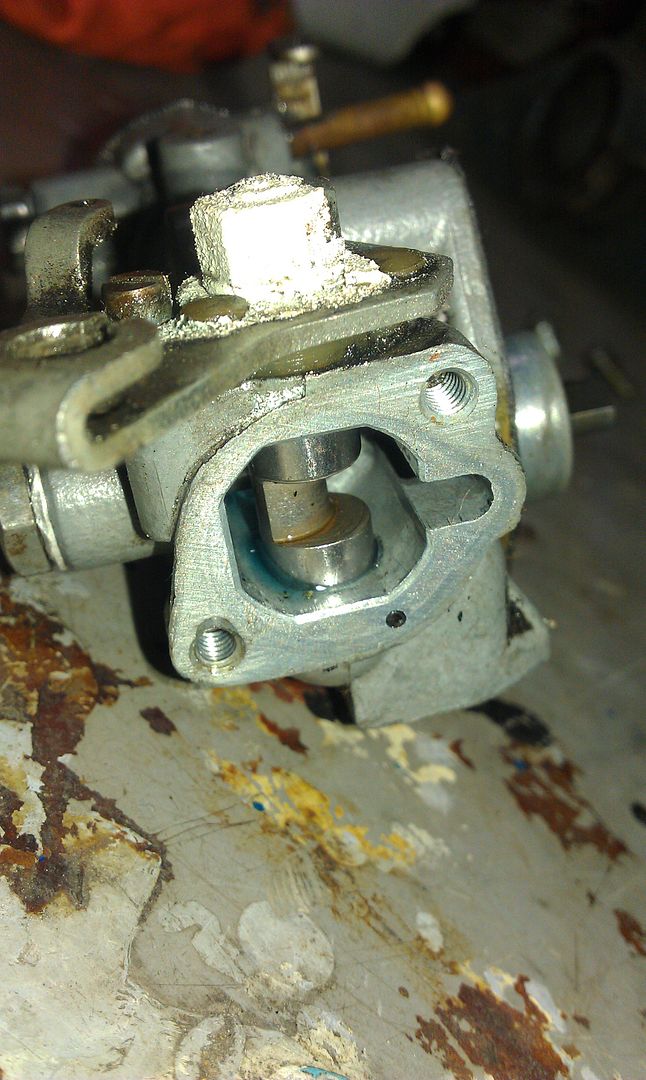 I did make a new seal for the bit between the transmission and pump though.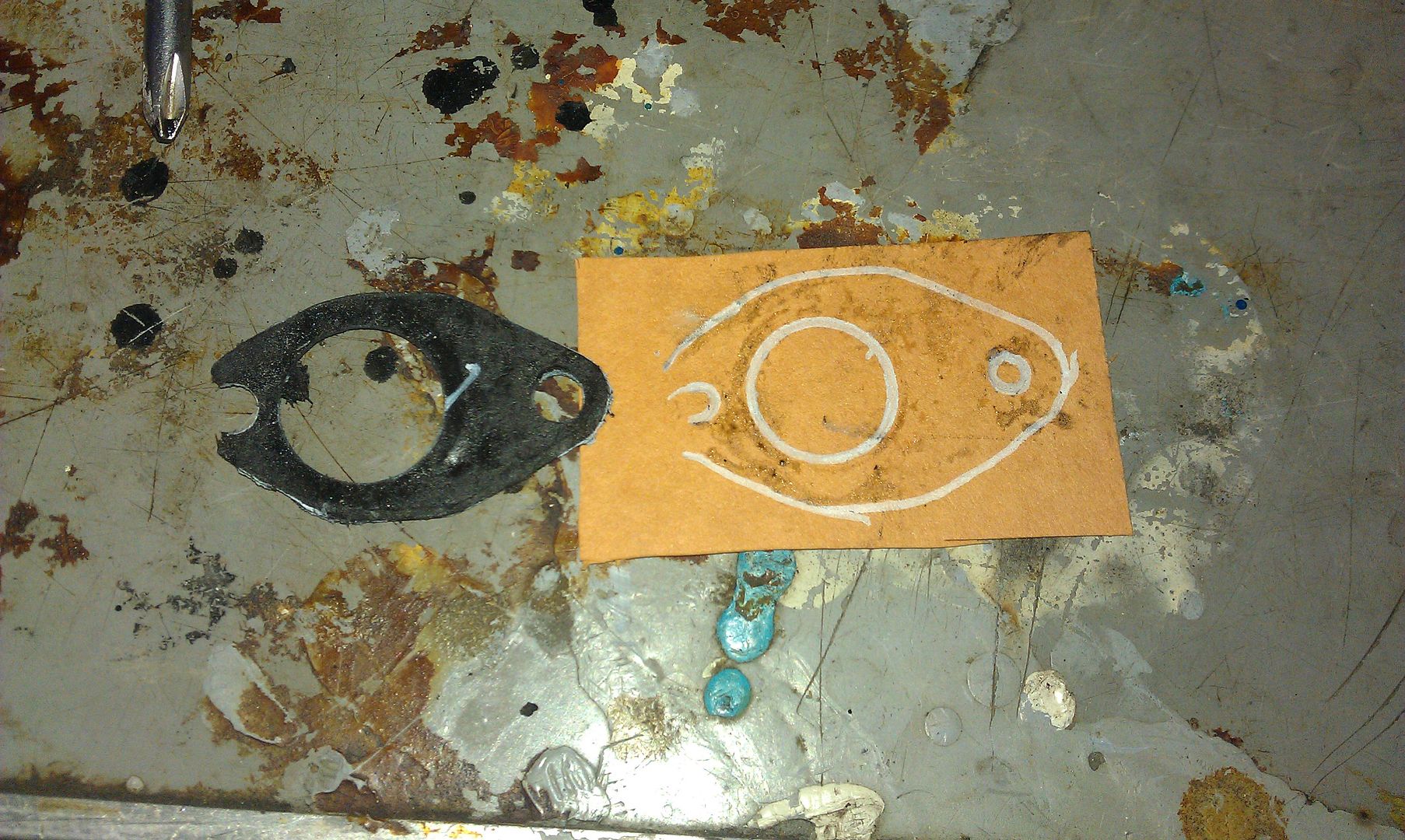 And I installed two new copper seal washers for the bleeder plugs as the old ones were so bad that I actually saw them leaking before.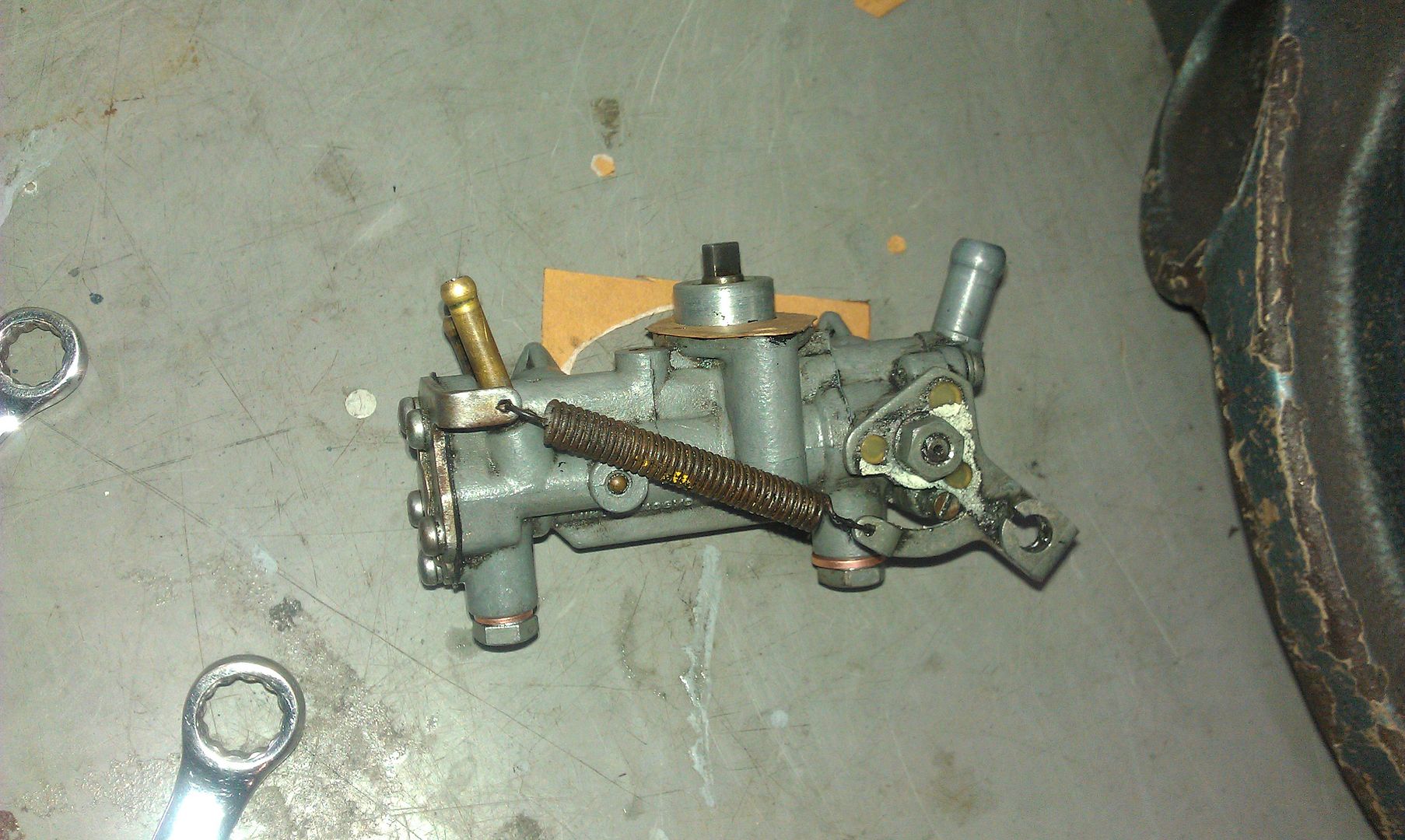 And finally, I put a small sticker on as a way of saying thanks to Classic Car Nagoya (unfortunately, they haven't made new stickers yet, so the phone number is wrong, haha)!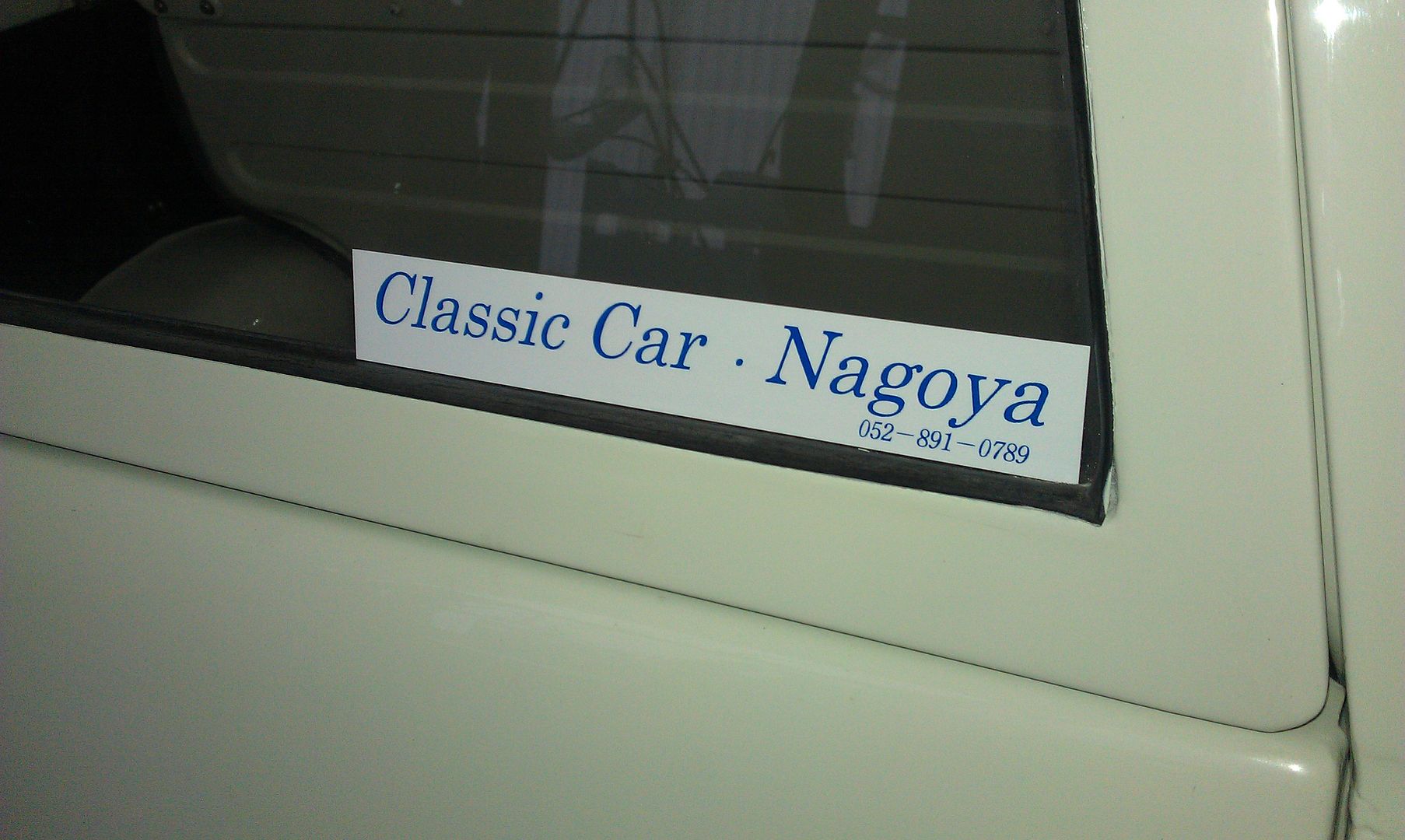 The car, for all intents and purposes, is done! Unfortunately, a typhoon rolled into town this last weekend and the rain was so harsh that I couldn't get the car out of their garage! So, I will have to wait until next weekend to post up some pictures of me driving it around, haha. Going to make sure all is running well, then take it back to the place I bought it from!
Alright, my full time job (the Class Car Nagoya thing is totally just a part time gig on my weekends) has switched its schedule all up so I've been crazy busy lately! So that's the reason for a lack of an update, haha. That's not to say that noting has been happening, though. The car was looking pretty, but she just had this thing about transmission fluid, the transmission thought the fluid was better suited on the floor...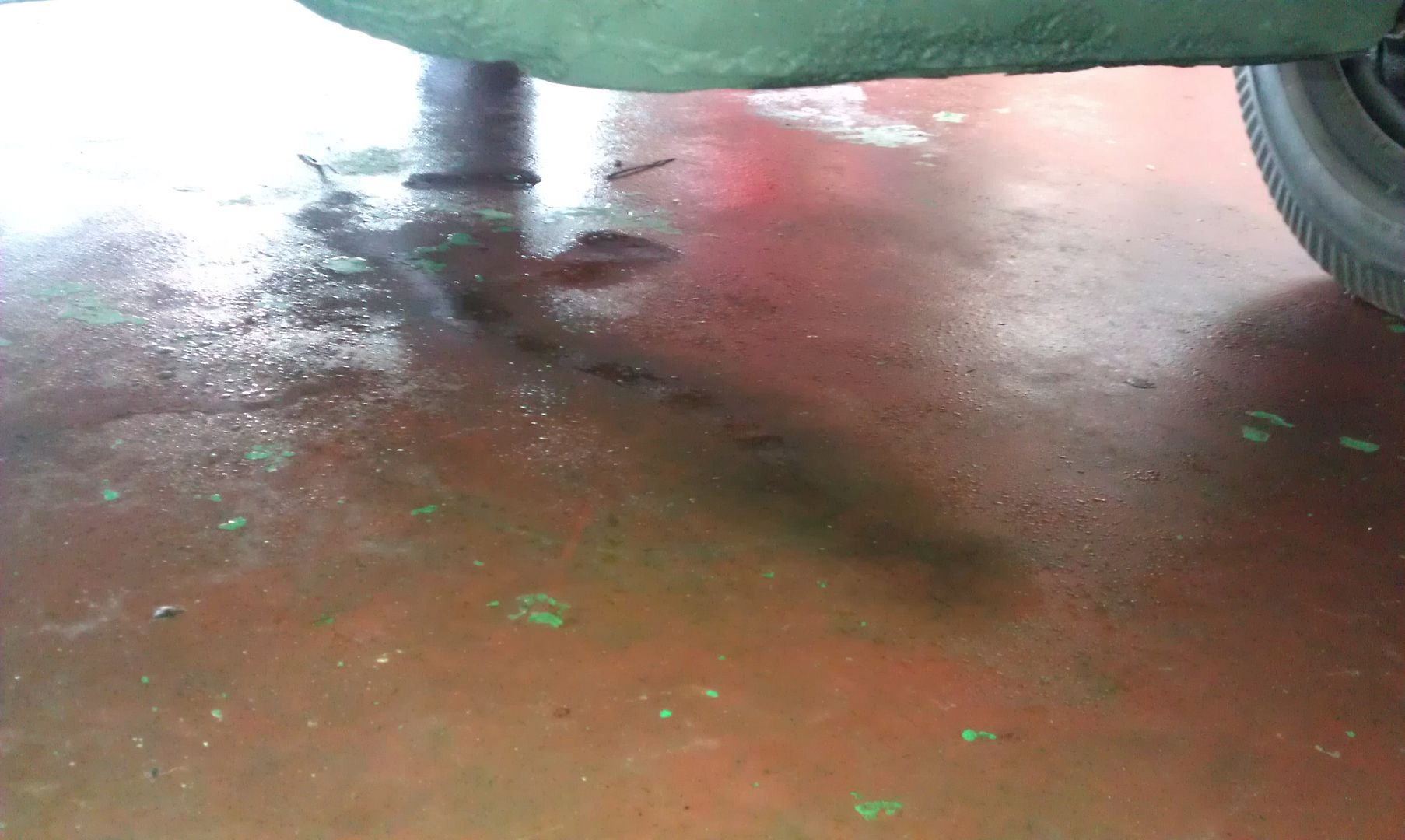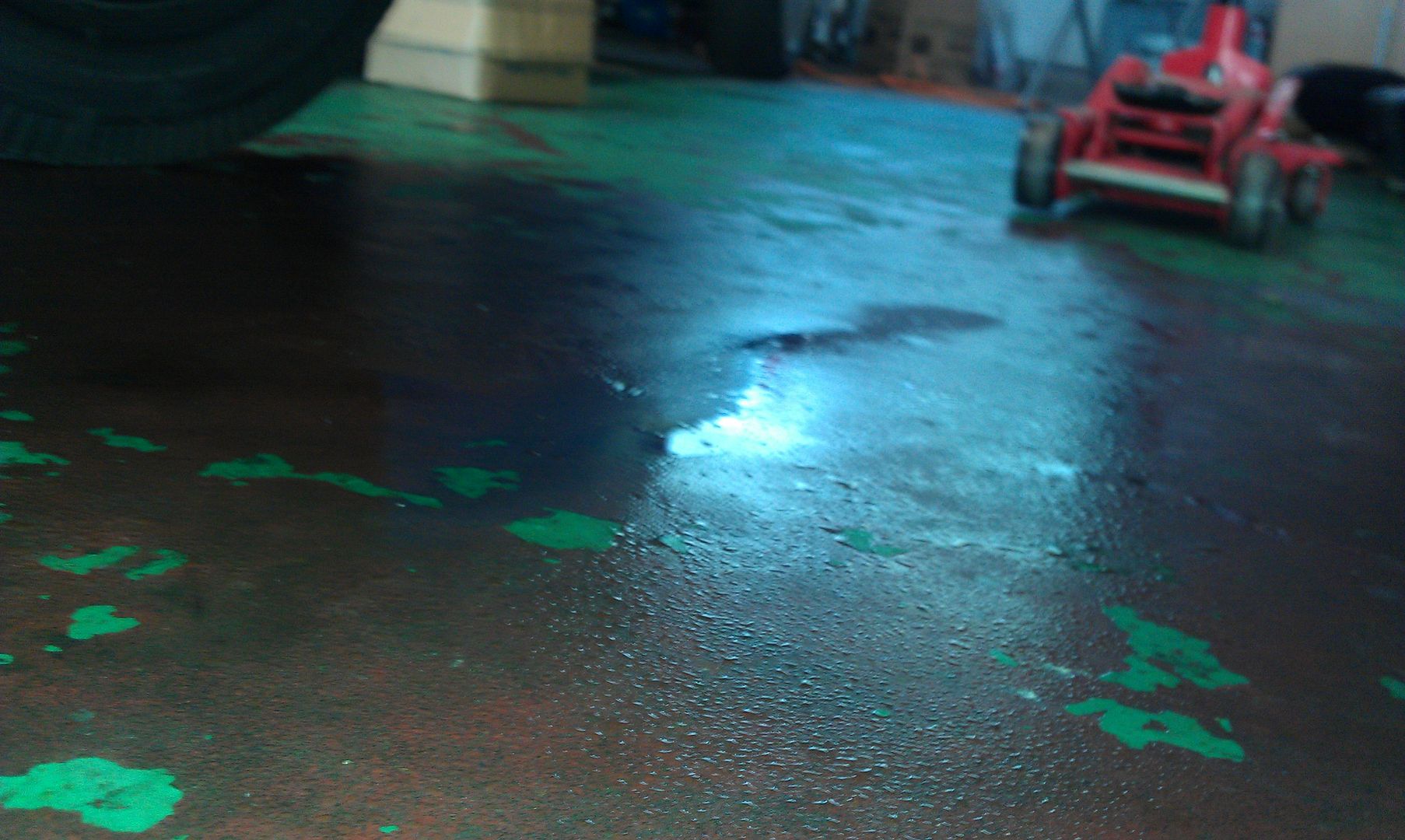 A closer look at the bottom side revealed that it was indeed coming form the transmission and not from some evil gnomes trying to mess with me, haha.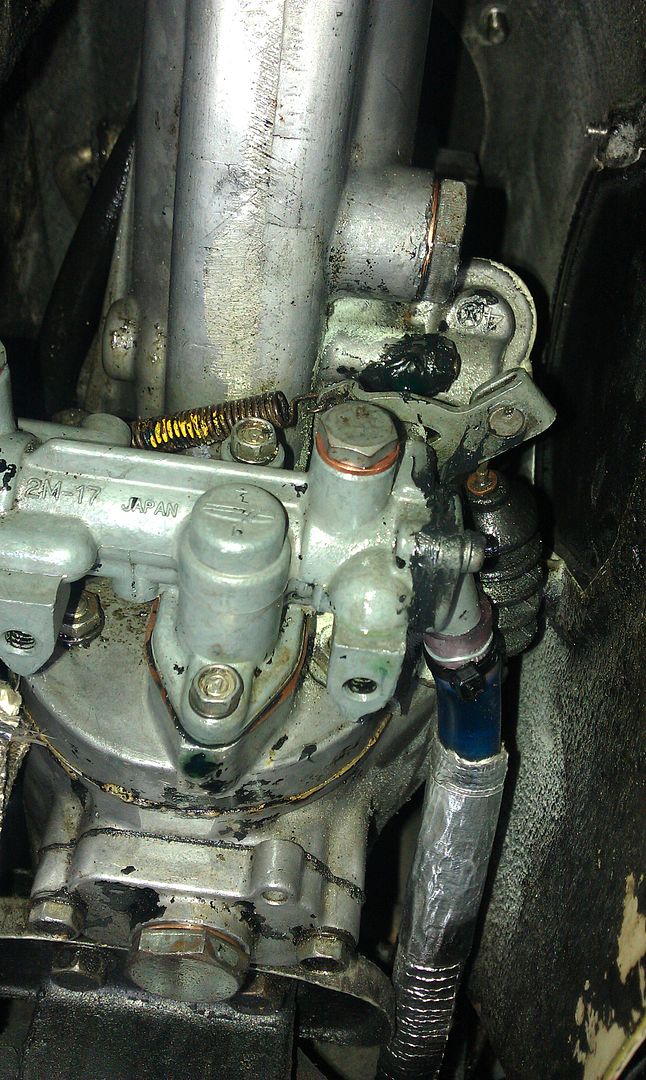 And the main culprit, the rear shaft seal.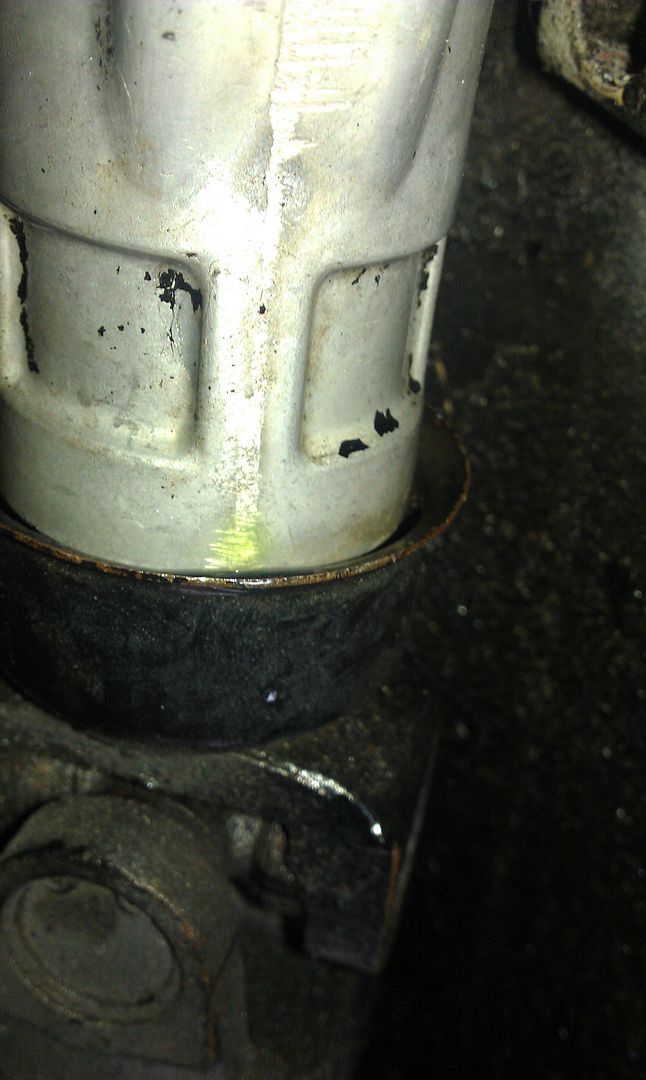 So, first step was to pull the drive shaft, and good god, for such a small car, the drive shaft is mega long! It's like 1.5 times the length of the drive shaft in my Z31!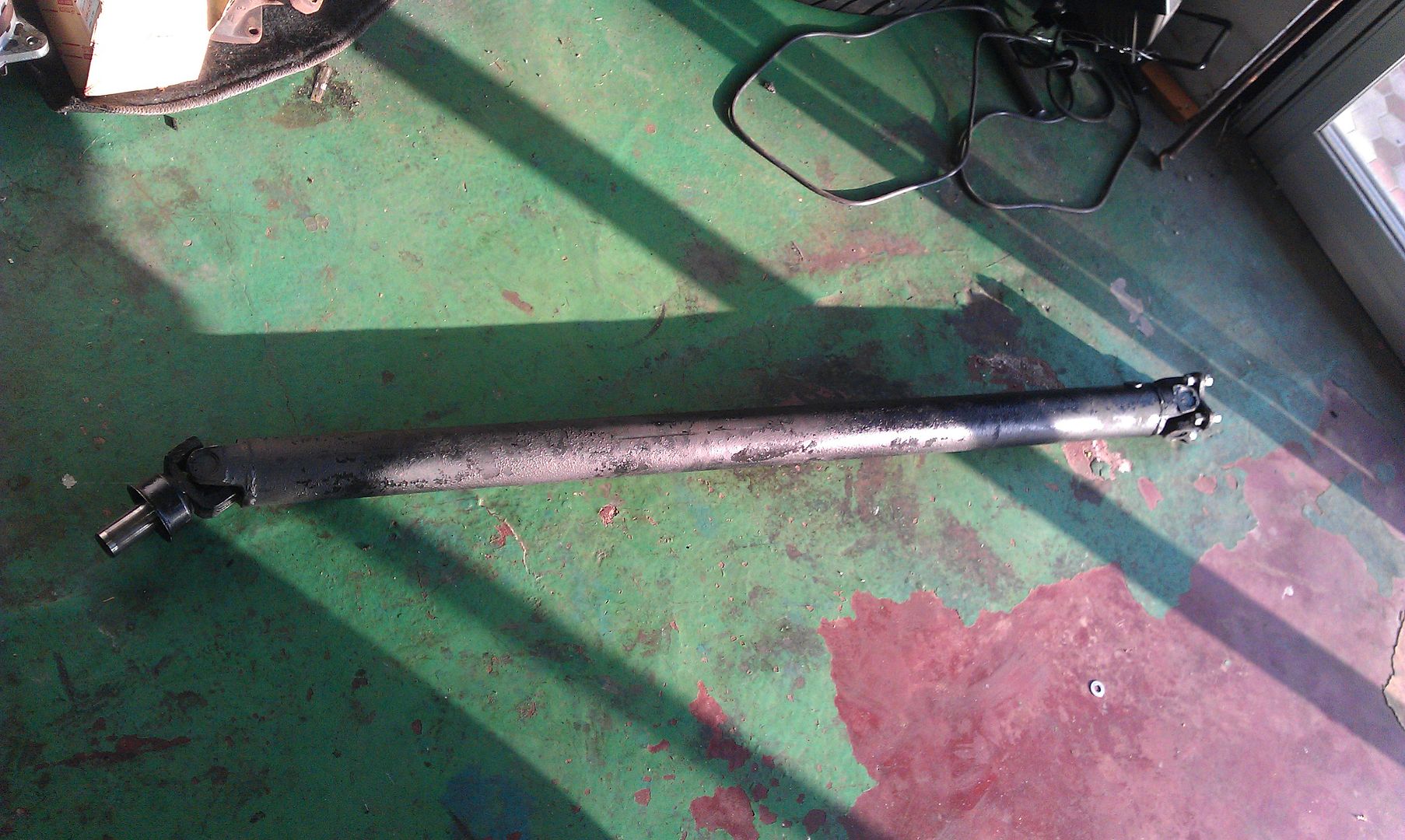 I'm used to standard splines, so this big blocky type spline got a chuckle out of me.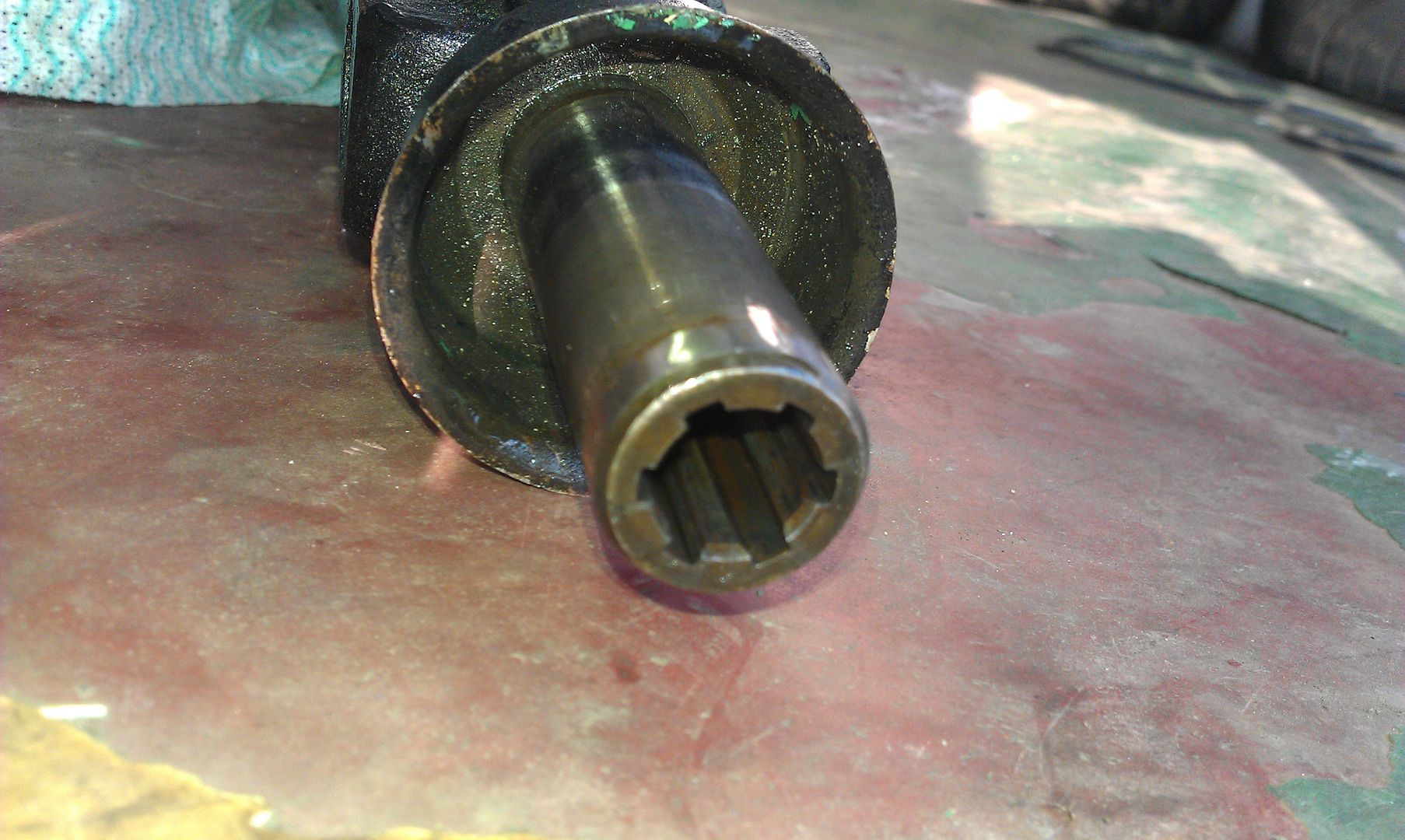 A drippity drip drip!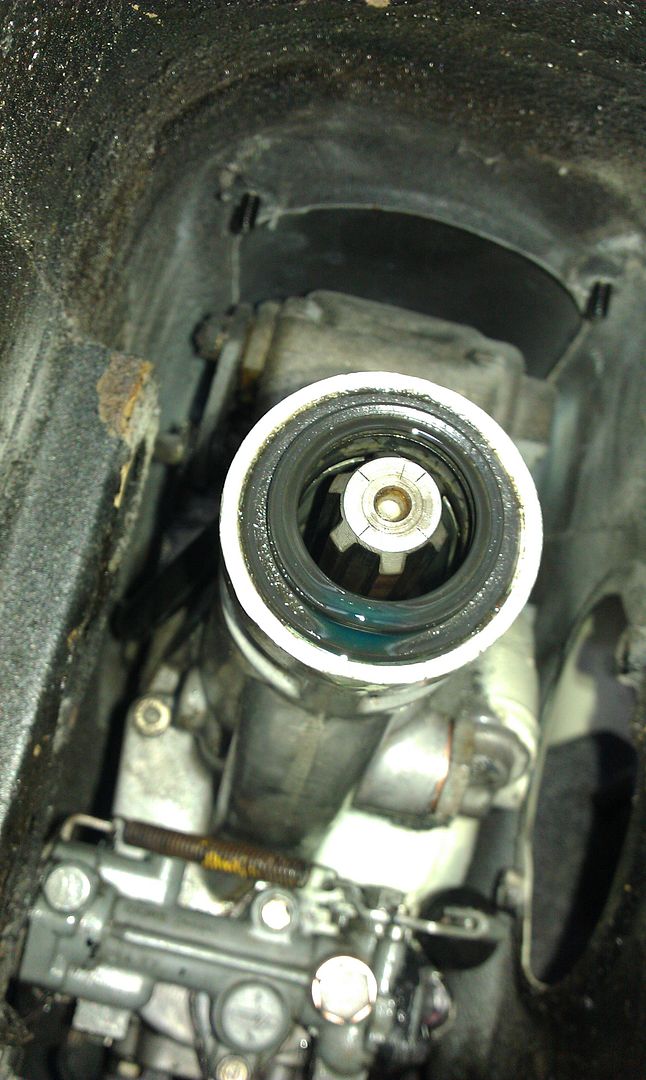 Old seal out. No wonder it was leaking!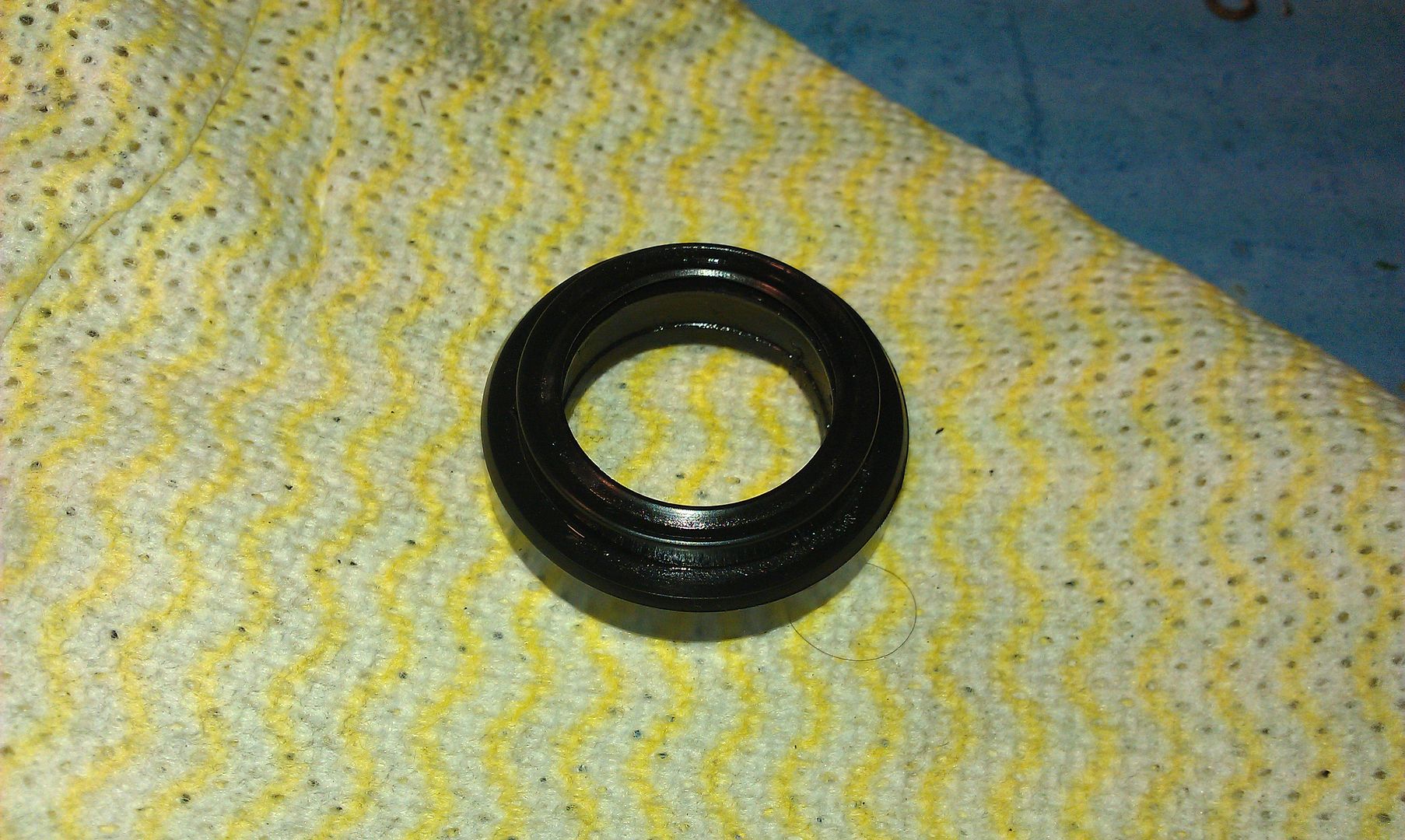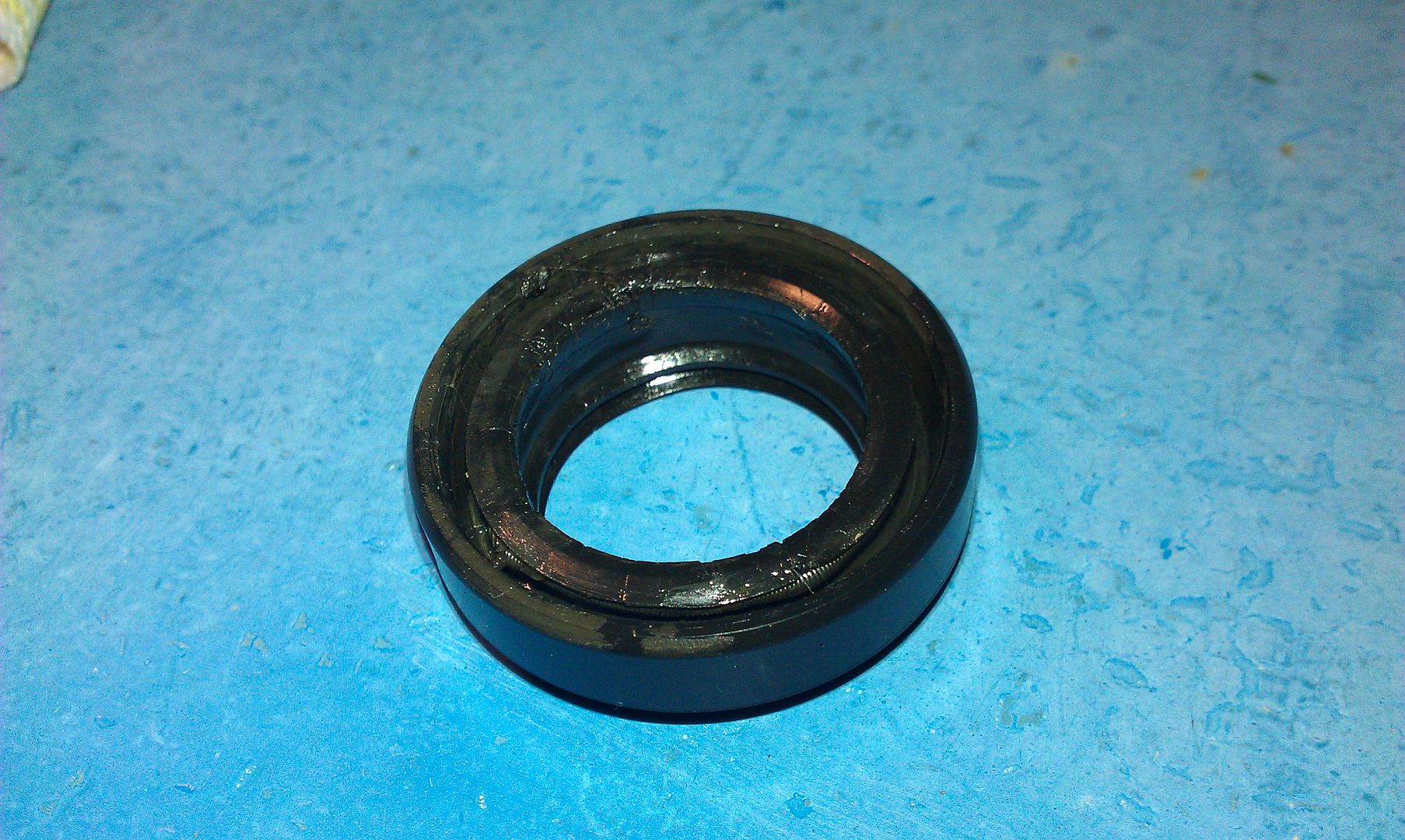 Where the new seal will have to go.
Now this part blew my mind, Mitsubishi still carried a seal that would fit! Not the exact same, but the inner and outer diameter match!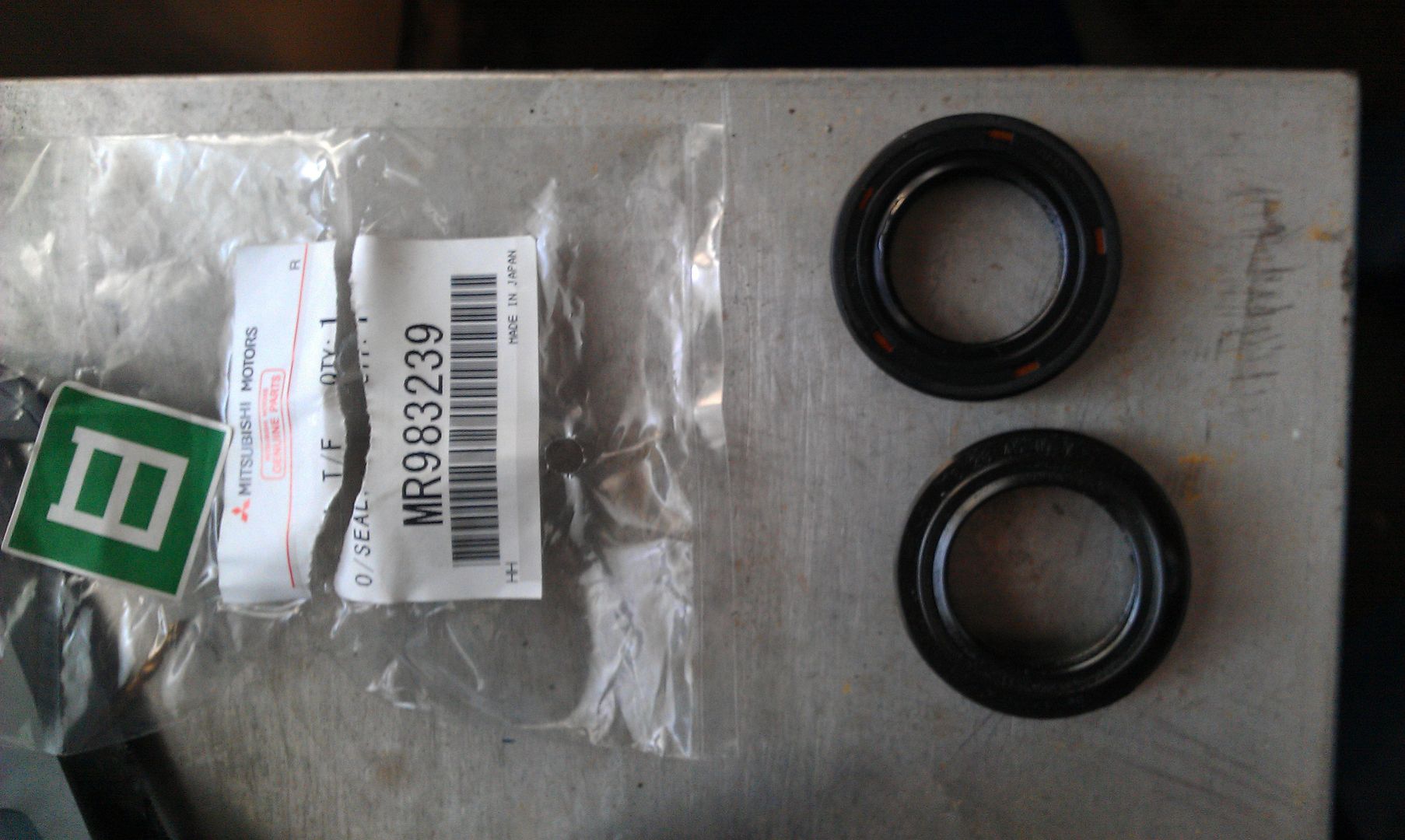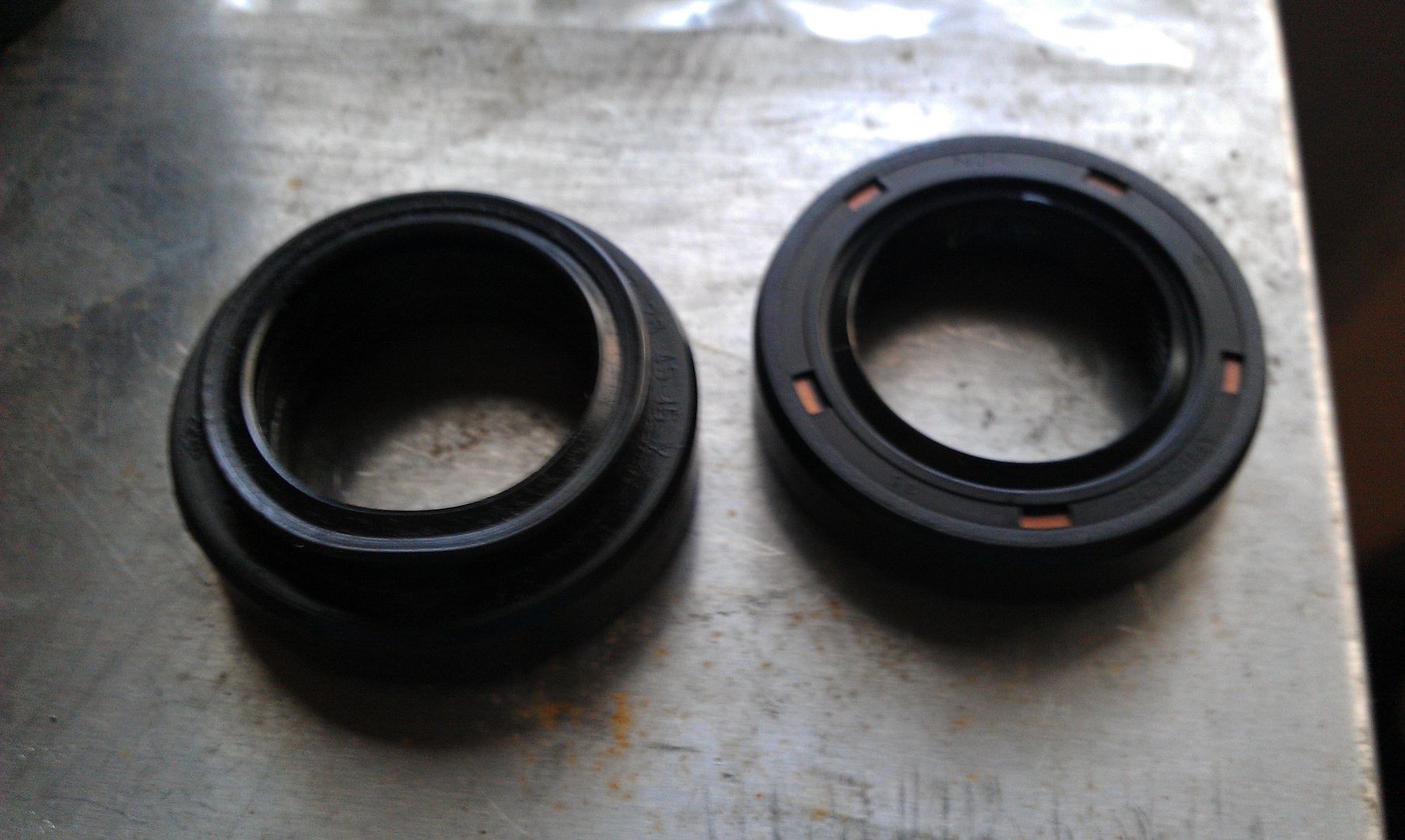 Slapped it all back together and 95% of the leaking stopped. For the remaining 5%, well, as my father would say, "It's not a bloody watch you know!"
She drives pretty good, been getting some back fires lately and I'm going to need all new heater hoses as the pieces I'm using didn't hold up well to all the vibrations.
So, to give some scale of just how small this car really is, here is some comparison shots!
This wagon is a standard Caldina, not a huge wagon, but then again, when compared to the Mitsubishi, it just sort of is, haha.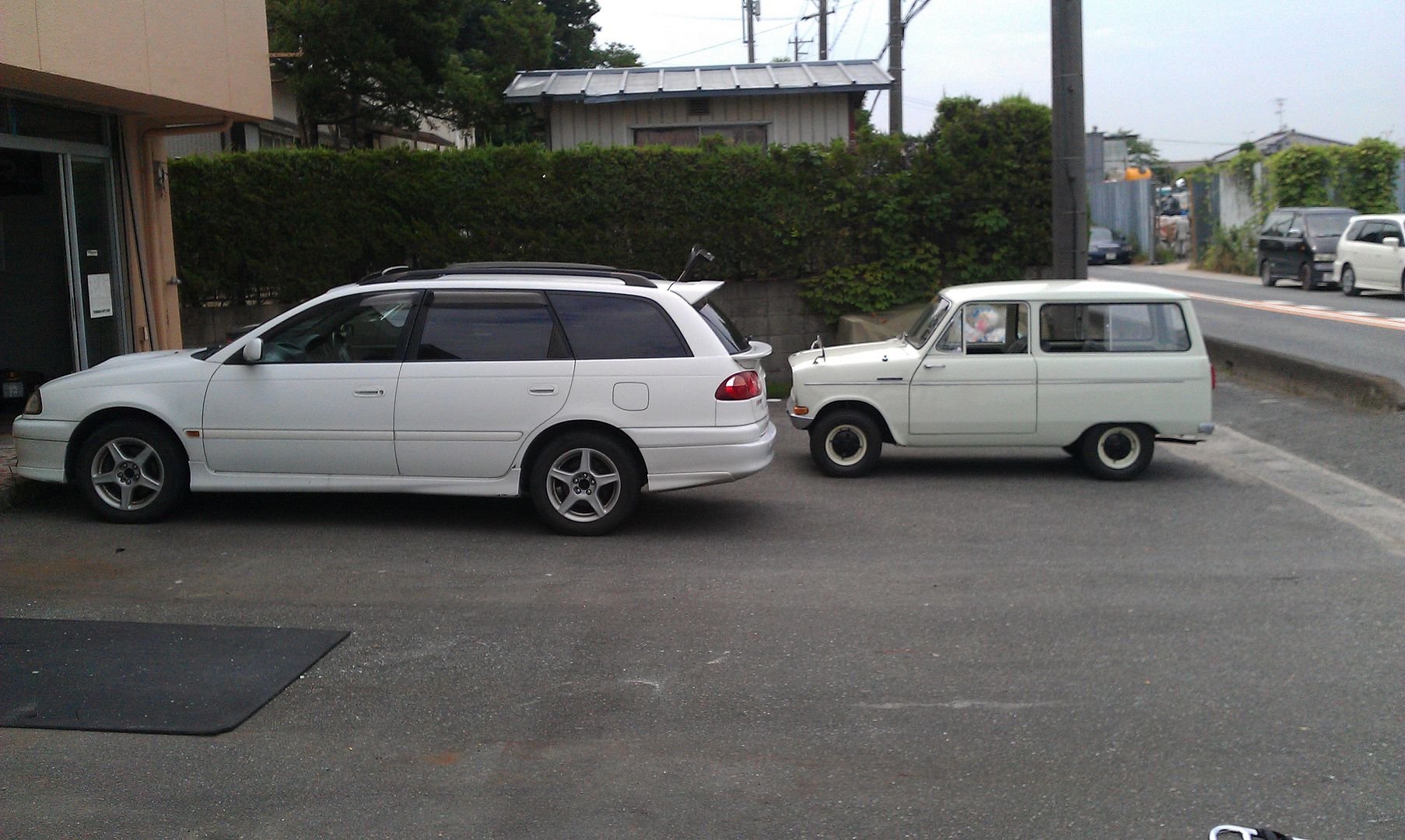 And my favorite, a random Range Rover at the KFC. His mirror and my roof-line appear to be at the same height! Pretty sure I could have parked the Mitsubishi inside the Range Rover!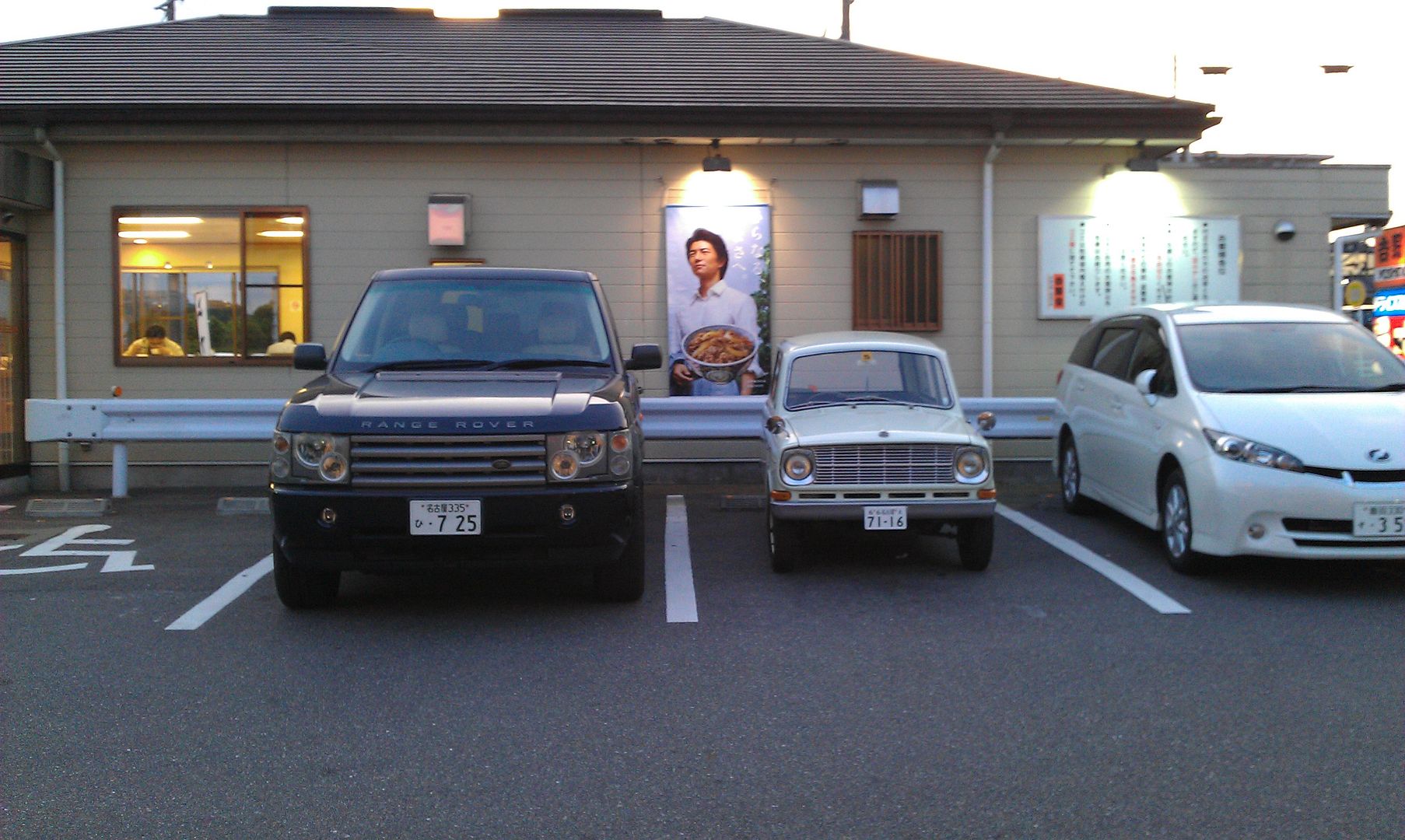 As soon as rainy season ends, expect to see some pictures of this little bugger out and about!
Navigation:
360 Page 01
360 Page 02
360 Page 03
360 Page 04
360 Page 05
360 Page 06
360 Page 07
360 Page 08
360 Page 09
360 Page 10
360 Page 11
360 Page 12
360 Page 13
360 Page 14
360 Page 15
360 Page 16
360 Page 17
360 Page 18
360 Page 19
360 Page 20
360 Page 21
360 Page 22
360 Page 23
360 Page 24
360 Page 25
360 Page 26
360 Page 27
360 Page 28
360 Page 29
360 Page 30