Alright, back to the car, now that she is painted I really hammered down on her this weekend! Got a lot done!
Here's how it was sitting when I started on Saturday morning.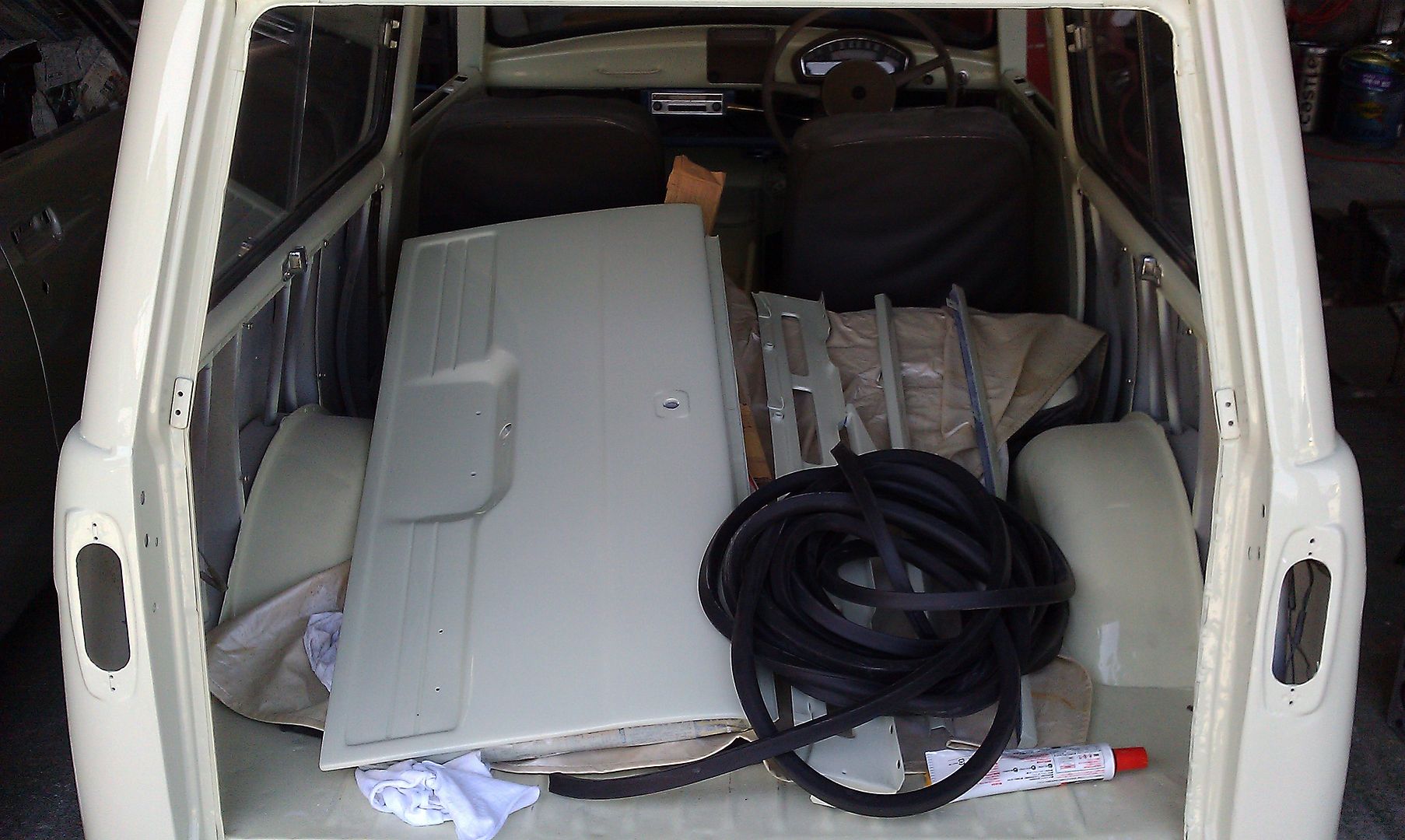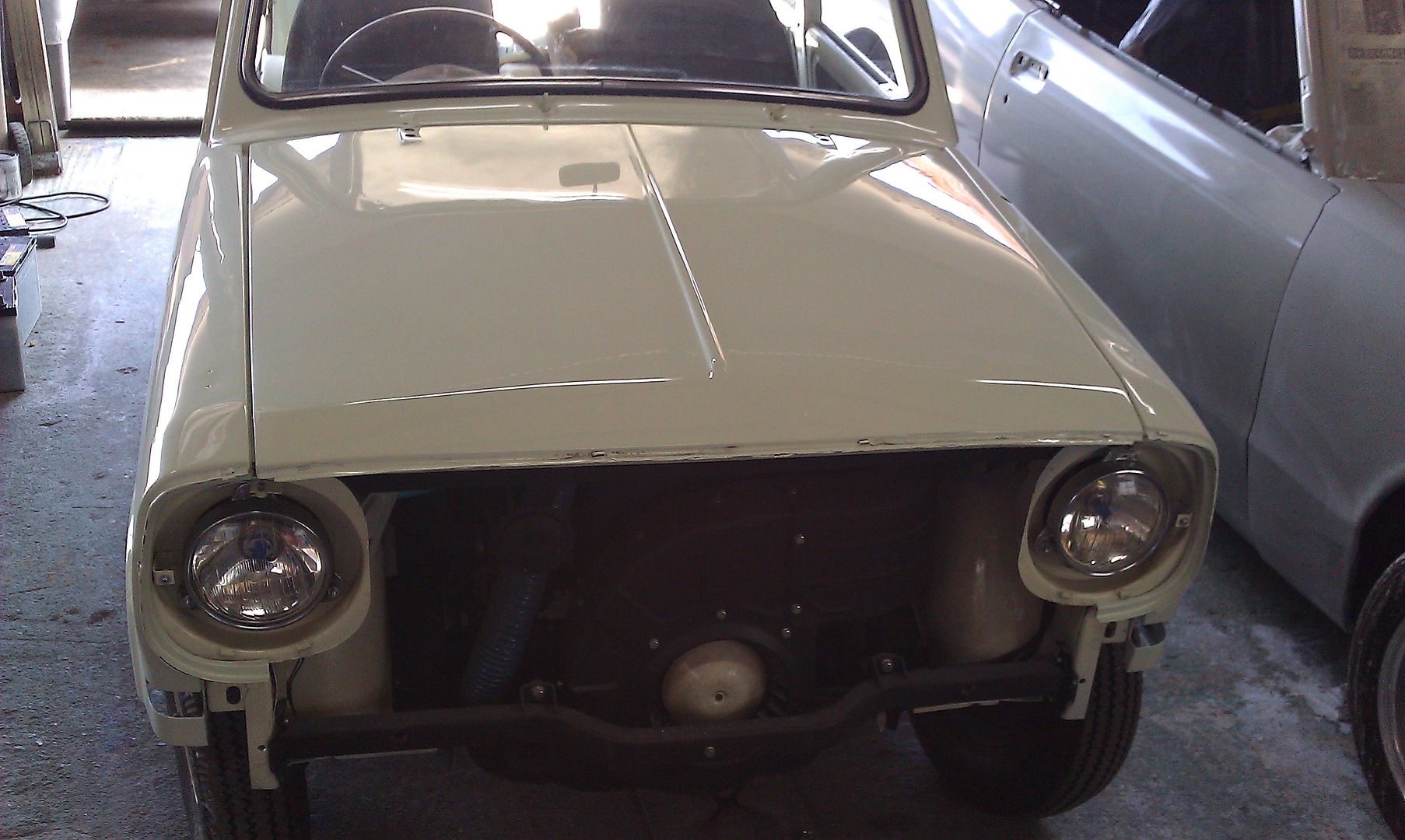 So, I decided to start at the back and work my way forwards.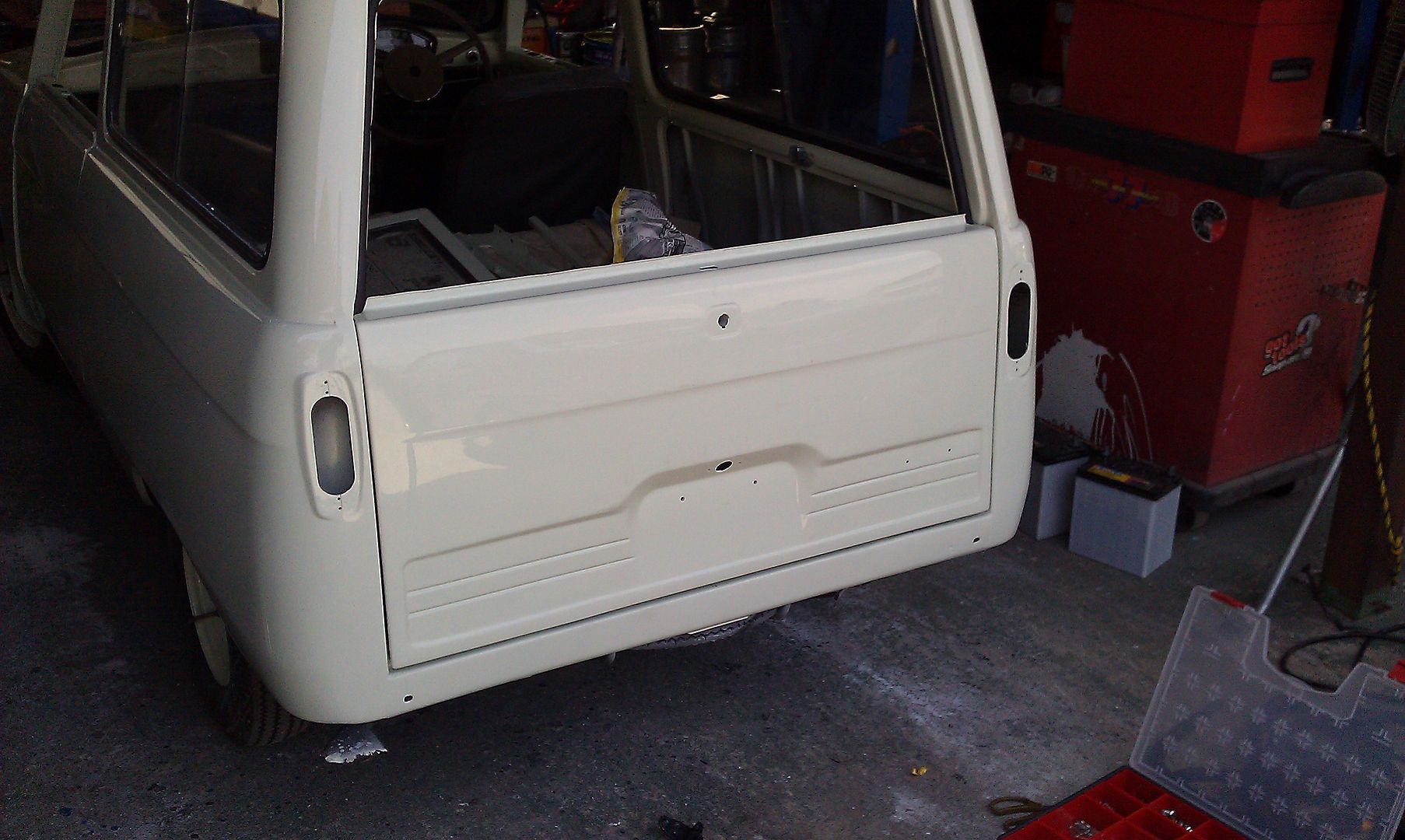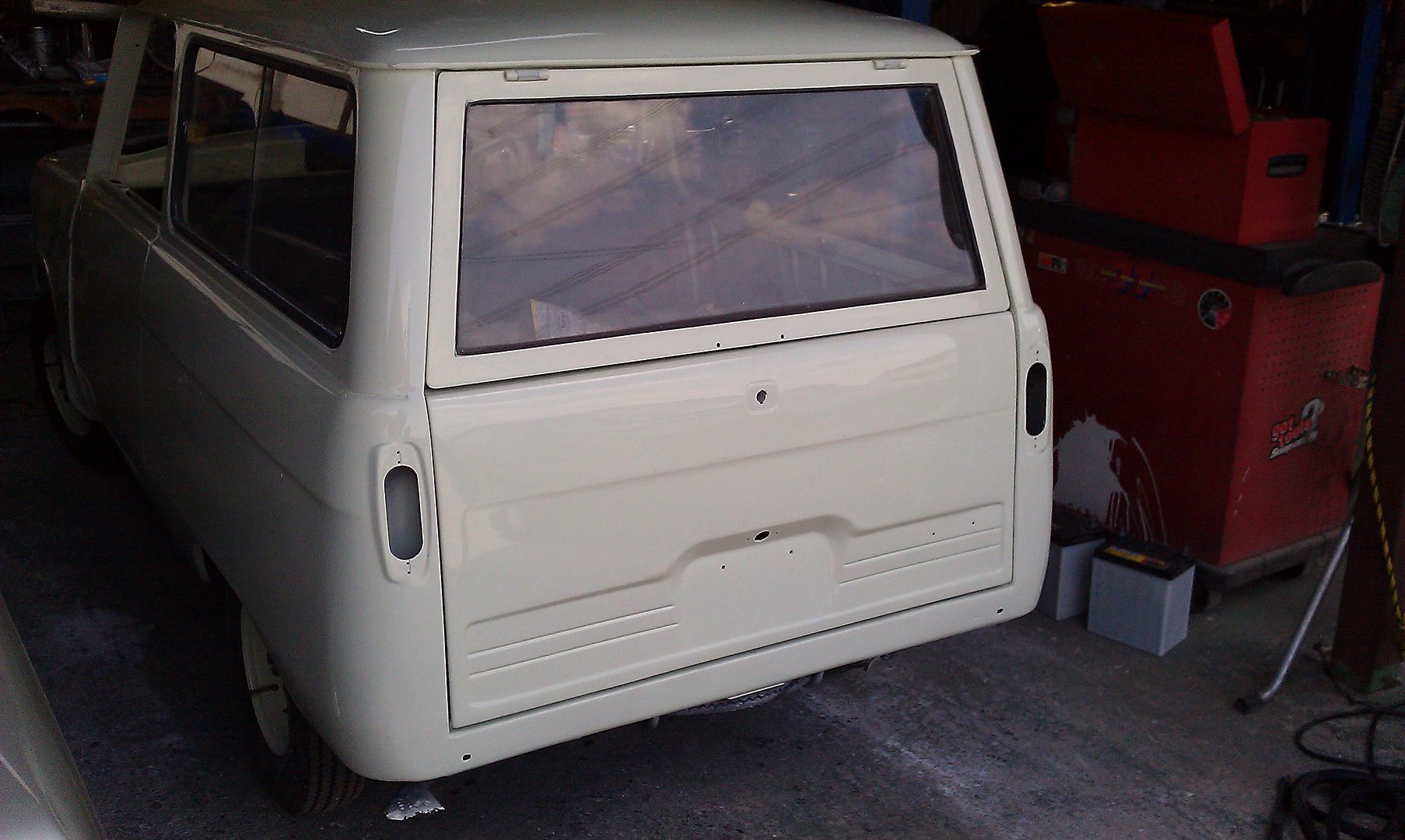 Doors coming together.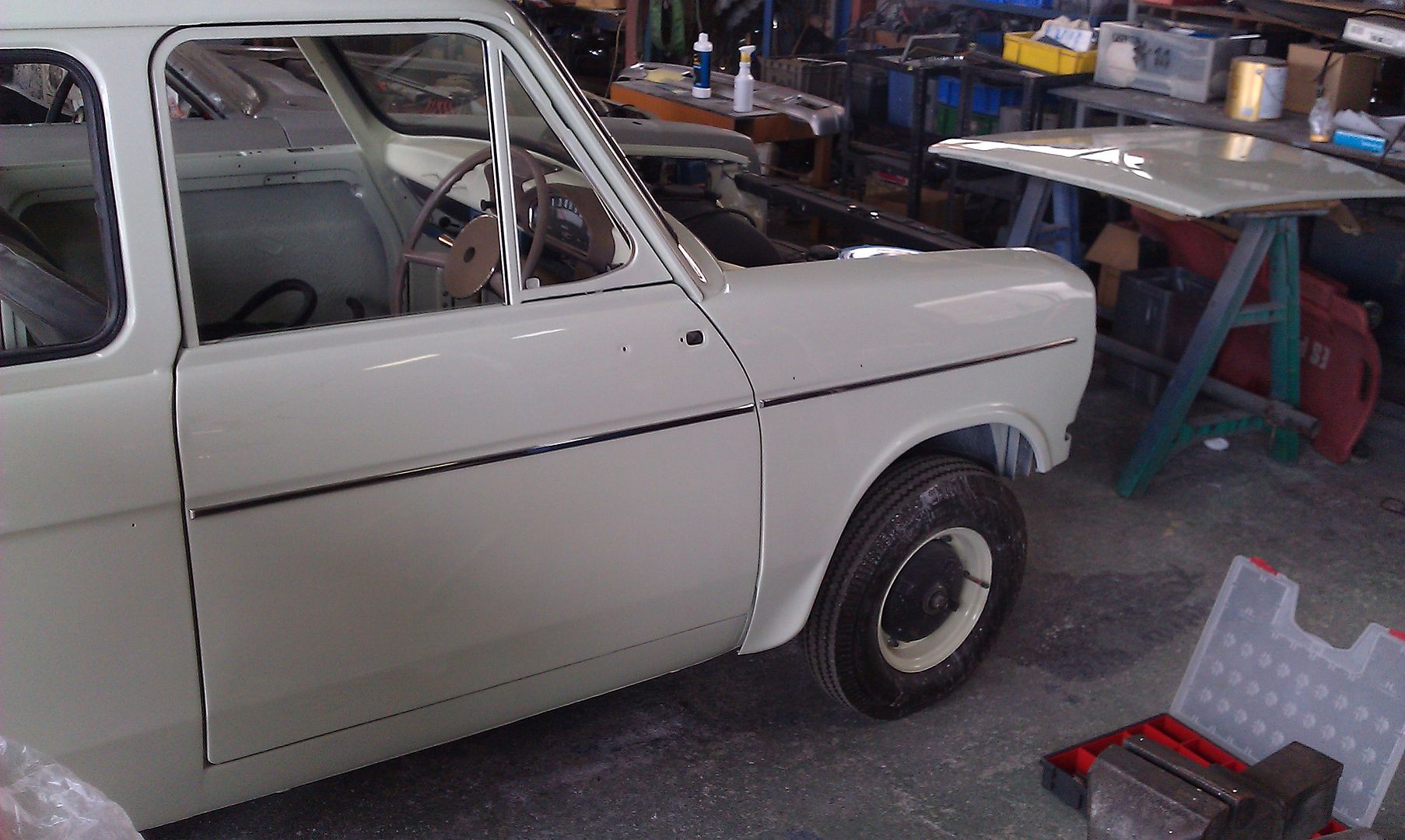 Front fenders looking the part.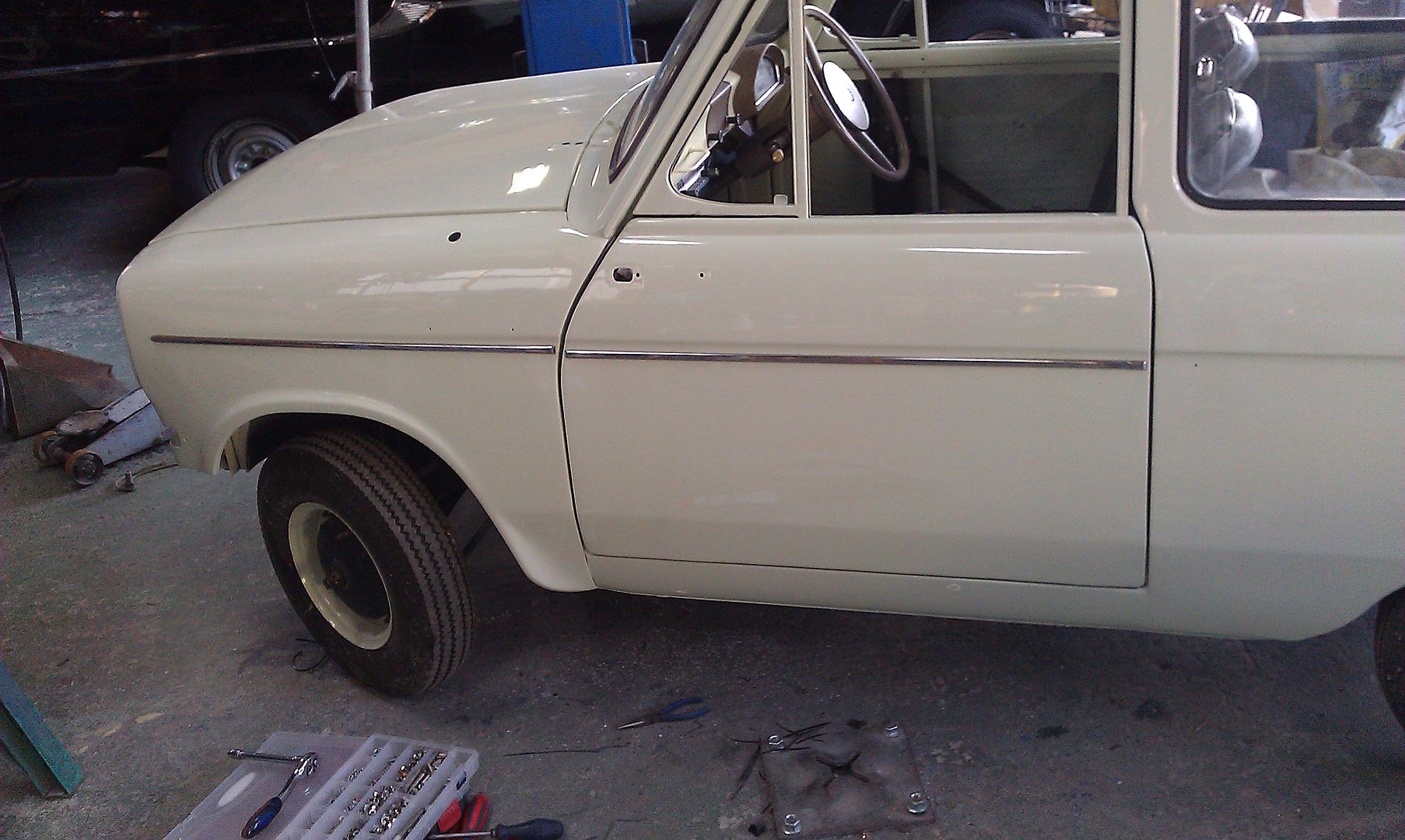 Back end all buttoned up. The bumpers look absolutely fantastic!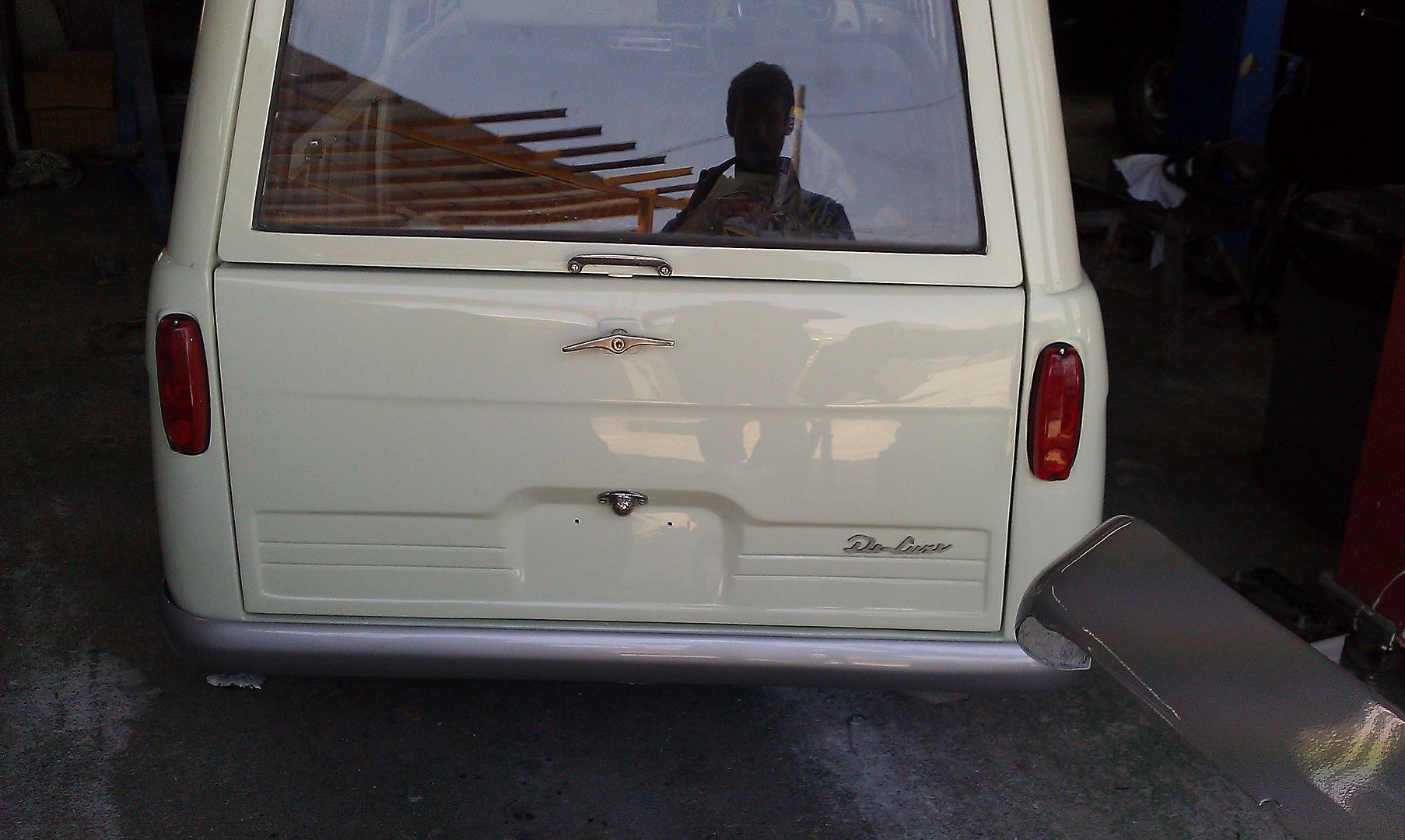 Side view, looking good!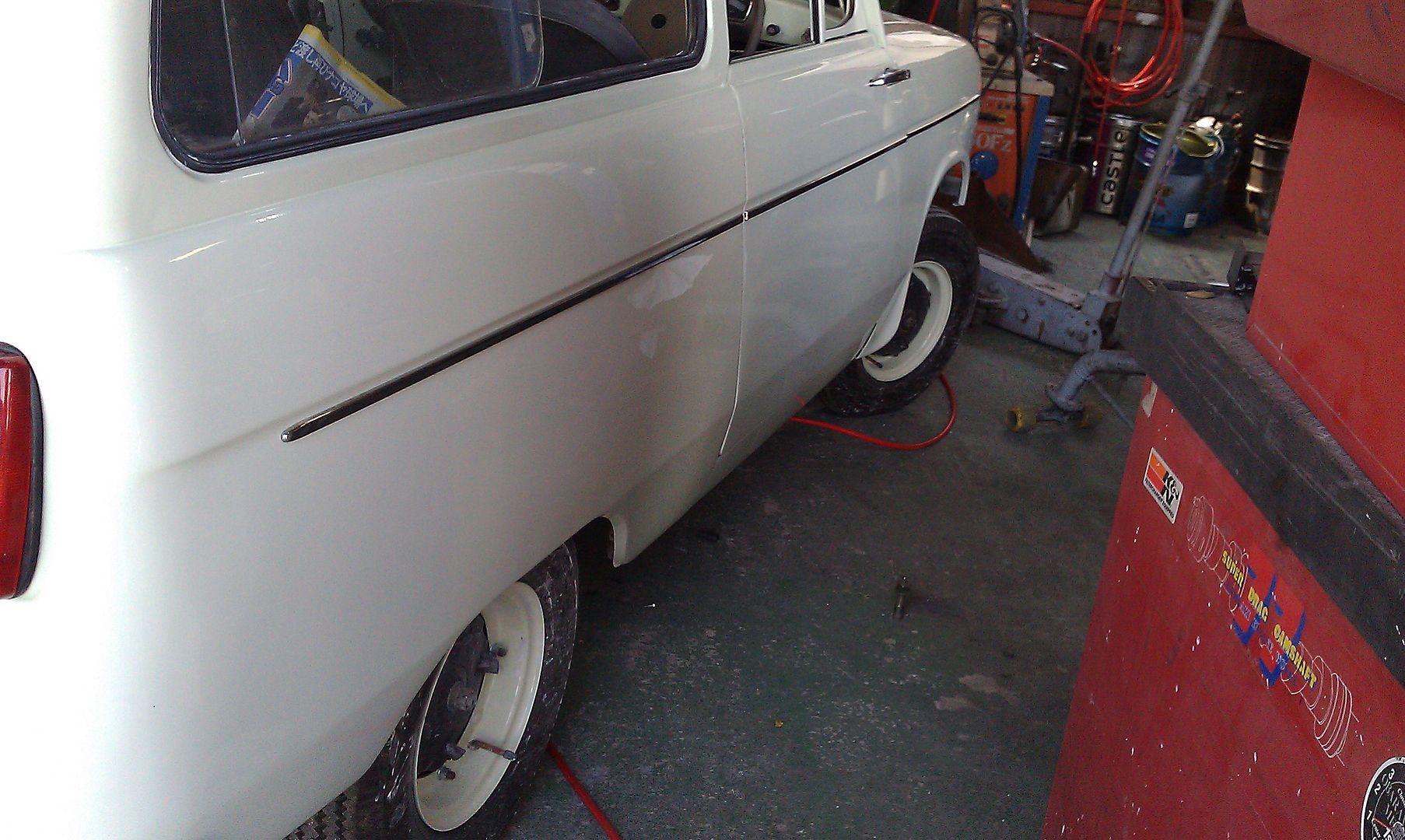 Hood on and ready to rock.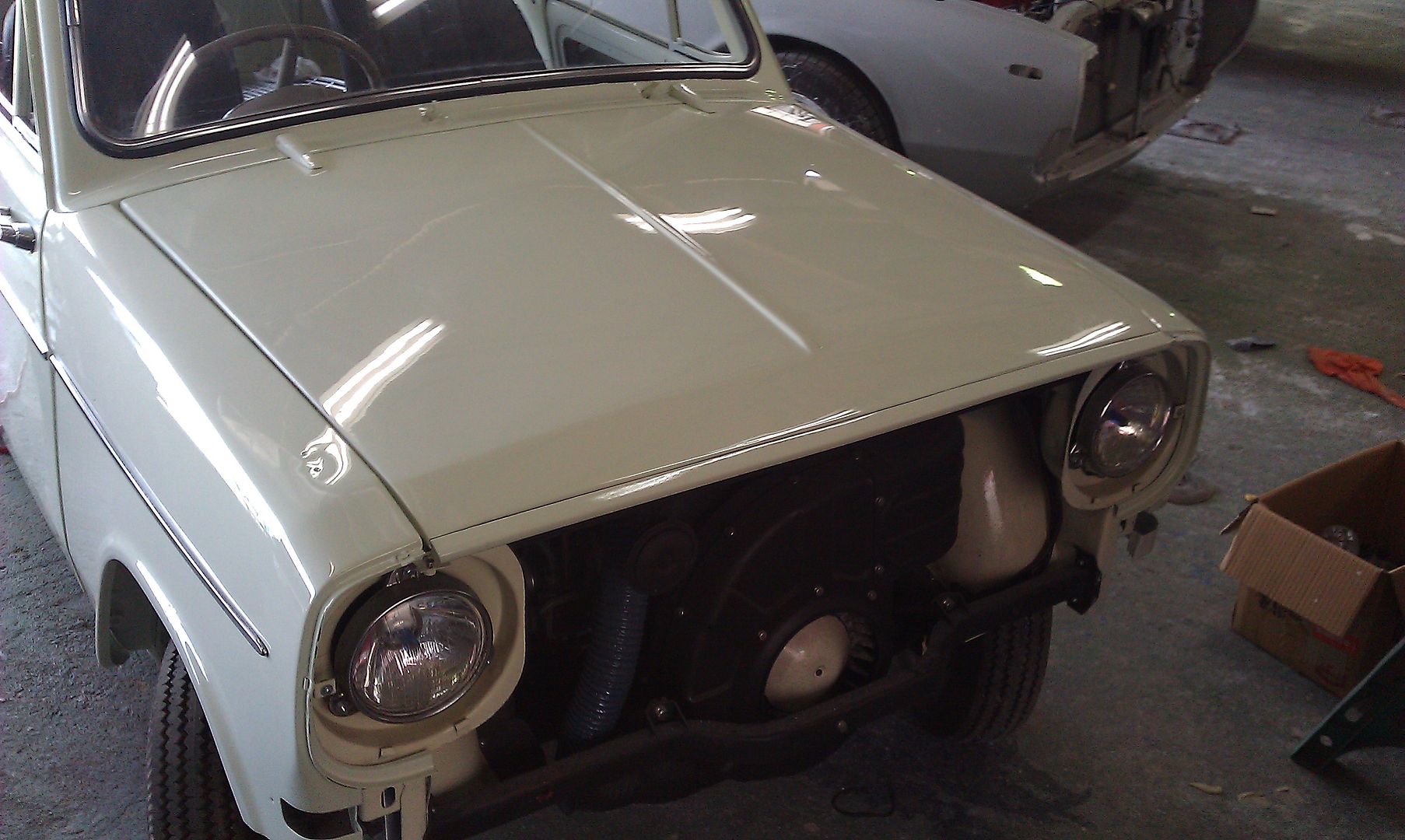 Front back together!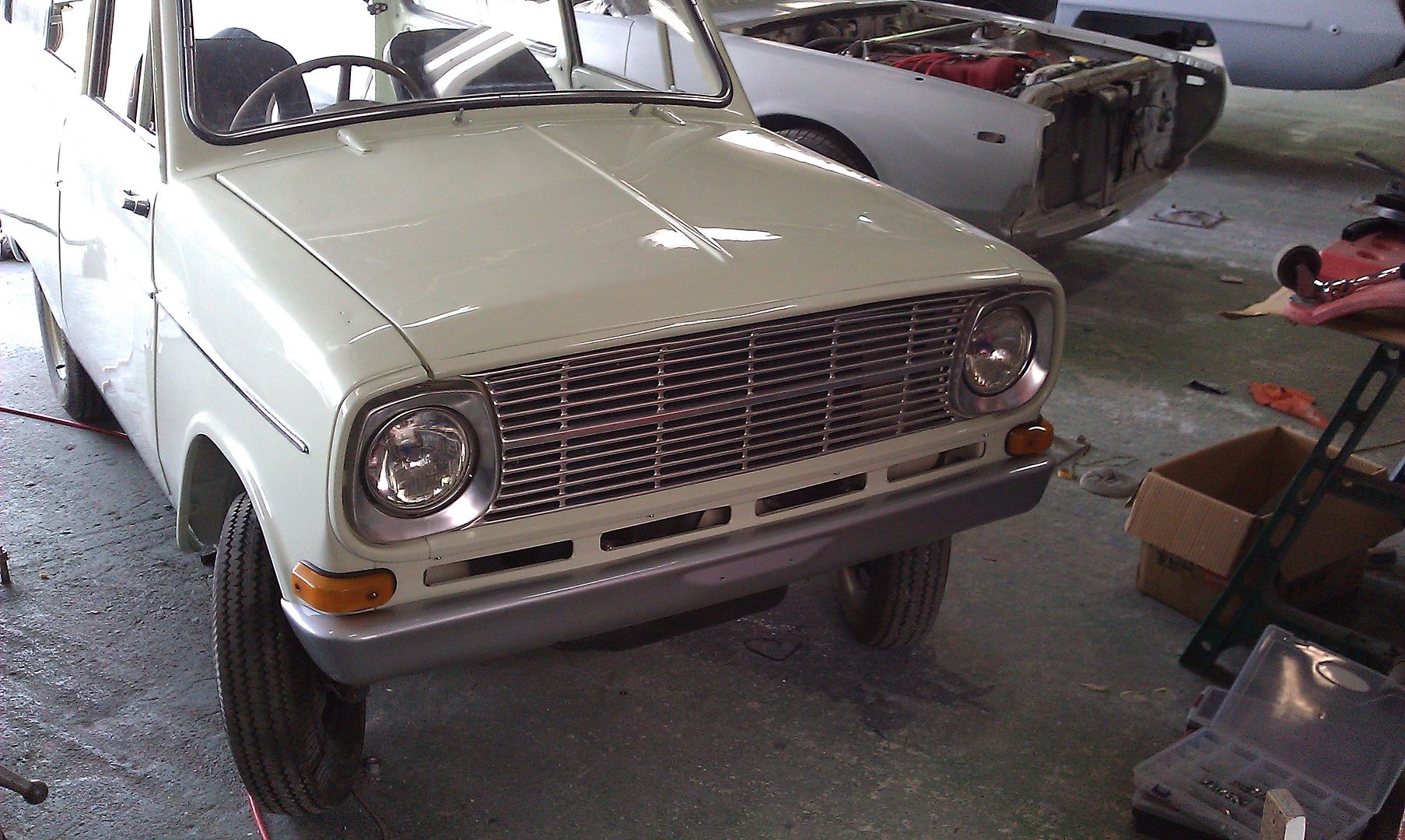 It sure looks good!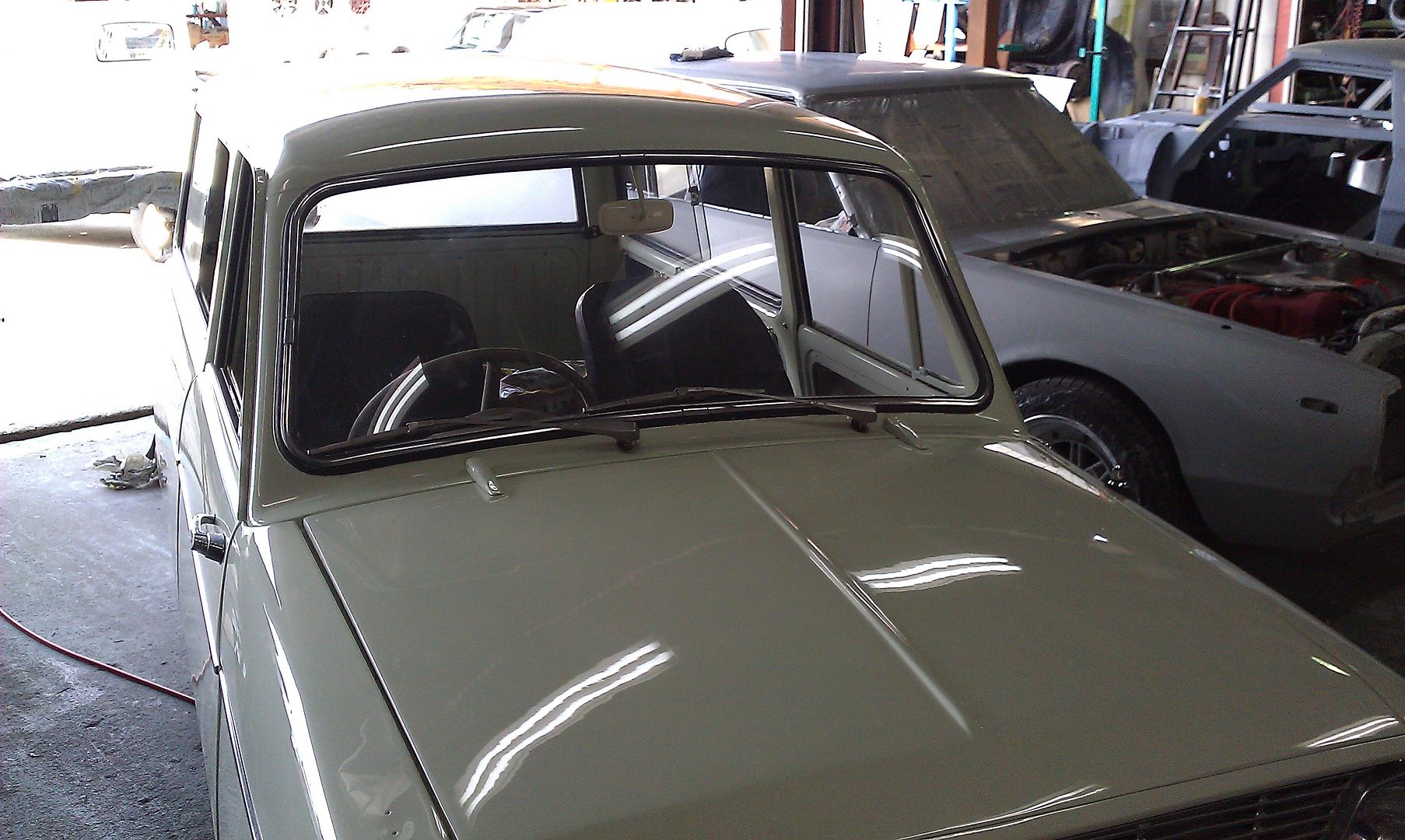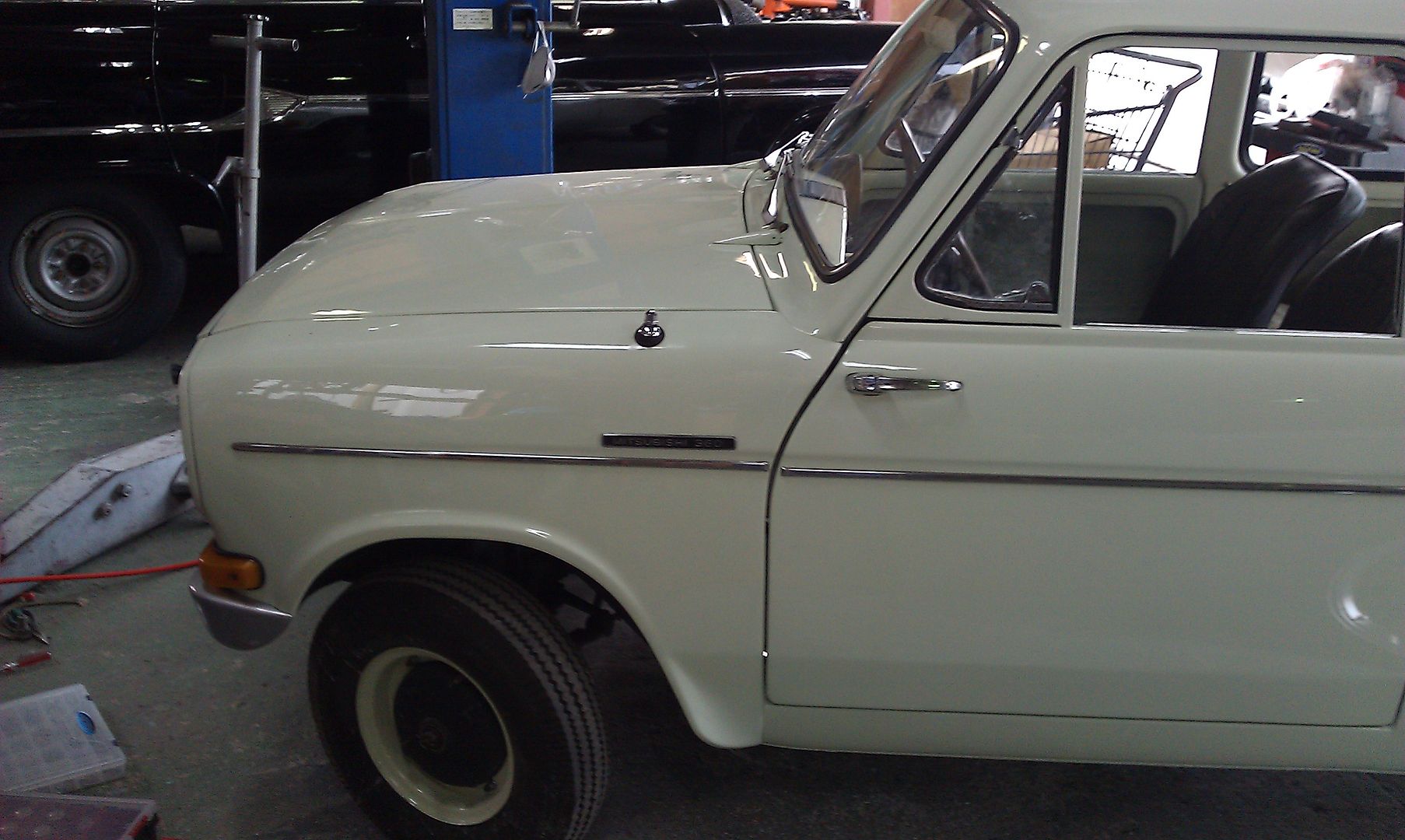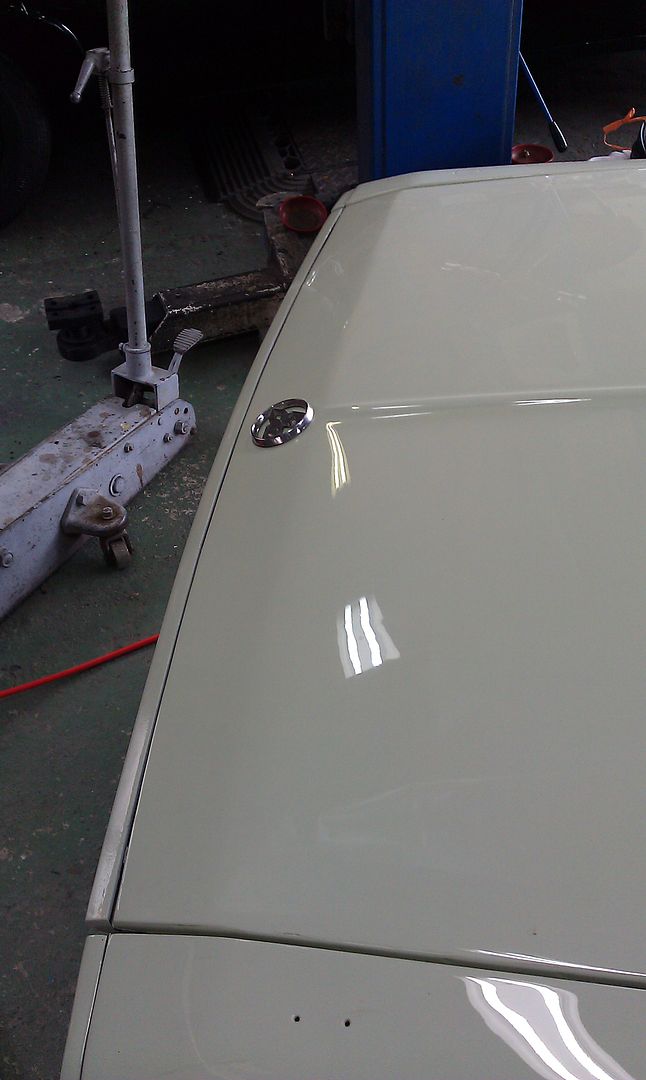 Got most of the interior in.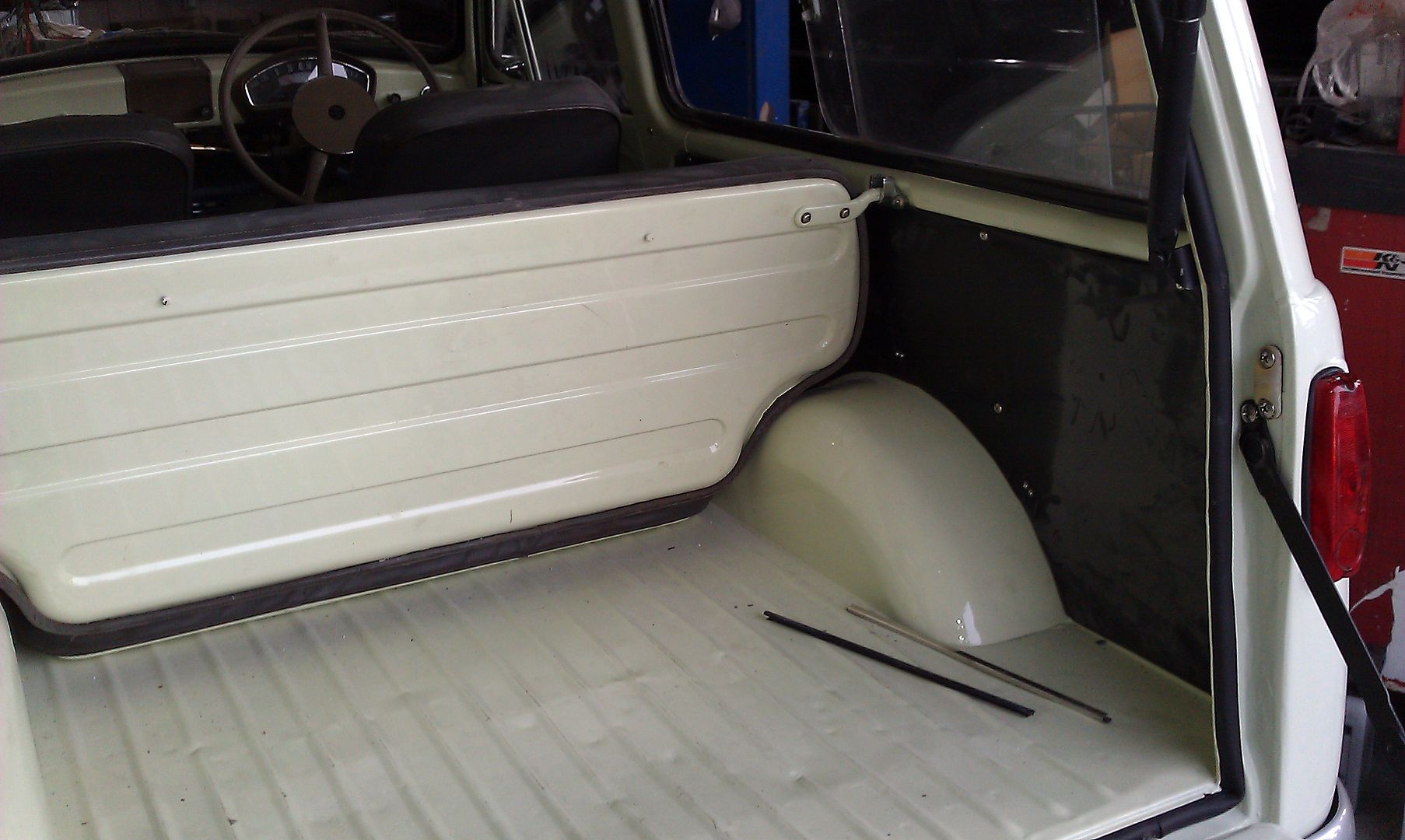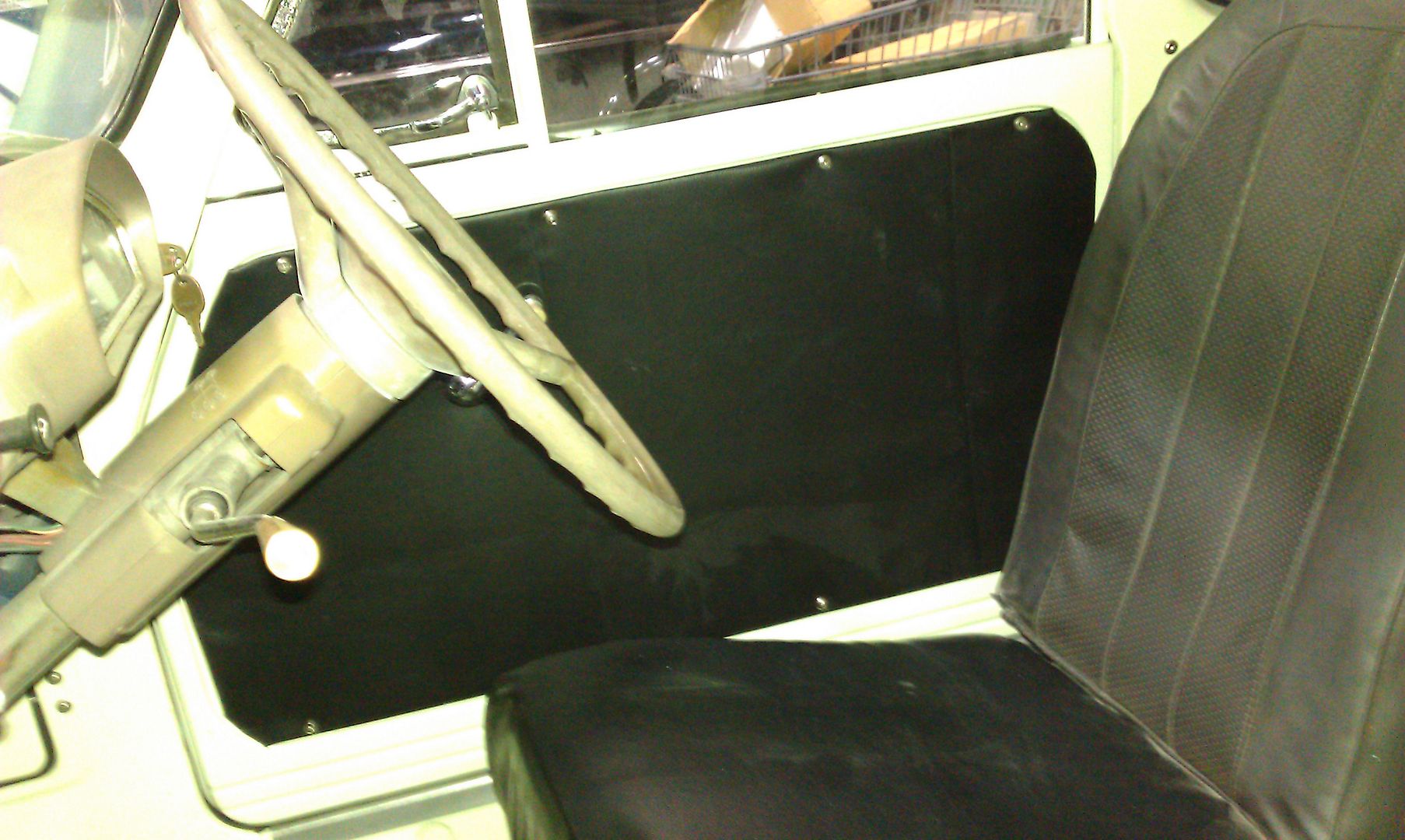 And how I left it on Sunday night!
The only things to put back on are the door straps, the door handles and the mirrors! If I had had 30 more minutes I could have finished, haha. I still have to jack it up and find out why it's leaking transmission fluid and then clean and prep it for inspection. If it all goes smoothly it should be on the road in a few weeks!
I can hardly believe it myself but this project is nearing completion! They're actually going to take the car to go get inspected this week. Hopefully, everything will go smoothly and I'll be able to take it for a spin this next weekend!
She wasn't completely done when we left off last time, though. So let's catch up! Fender mirrors are installed.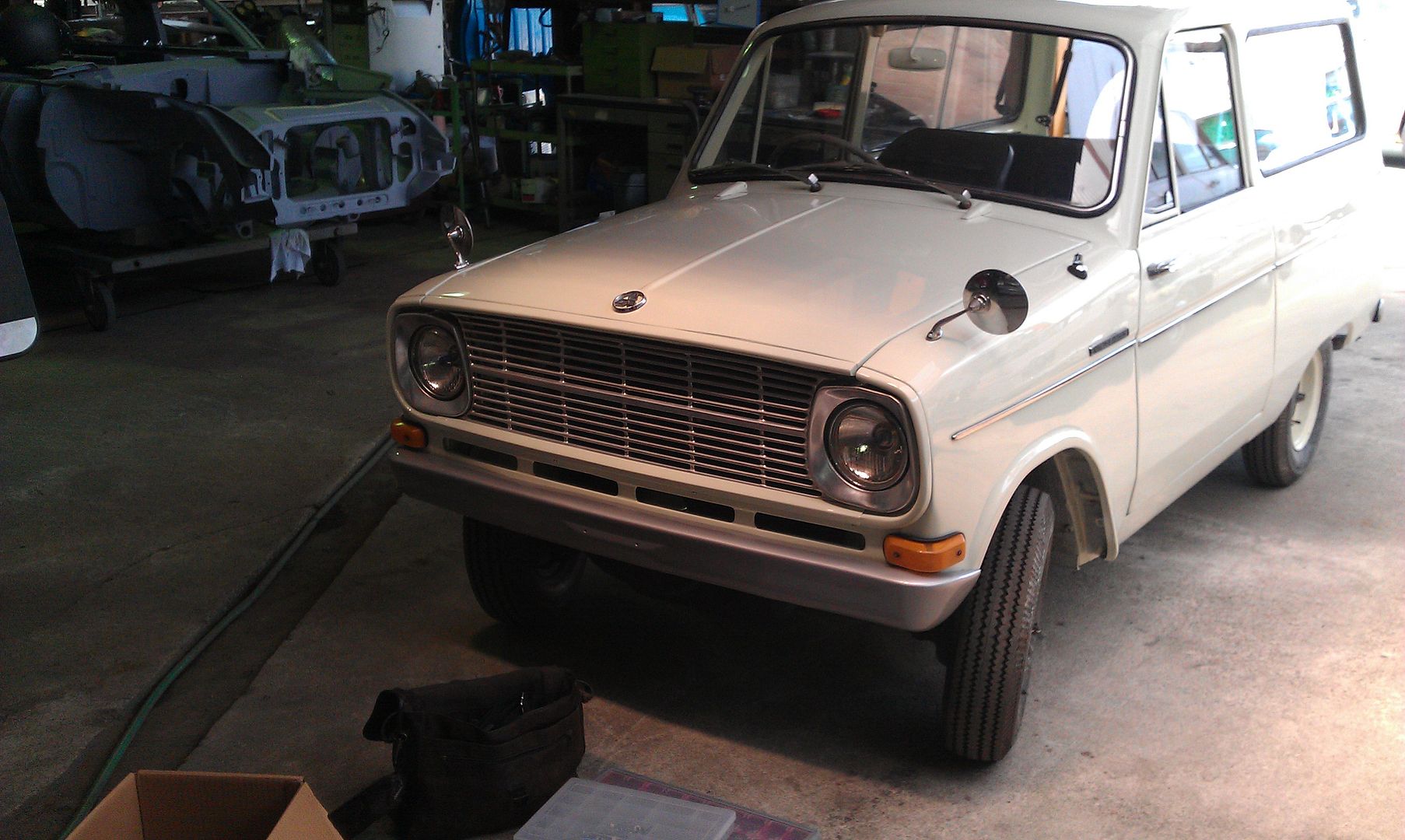 Only one problem though. The driver side mirror got cracked floating around in the box. No idea when it happened, but I'll have to rethink my mirror options again.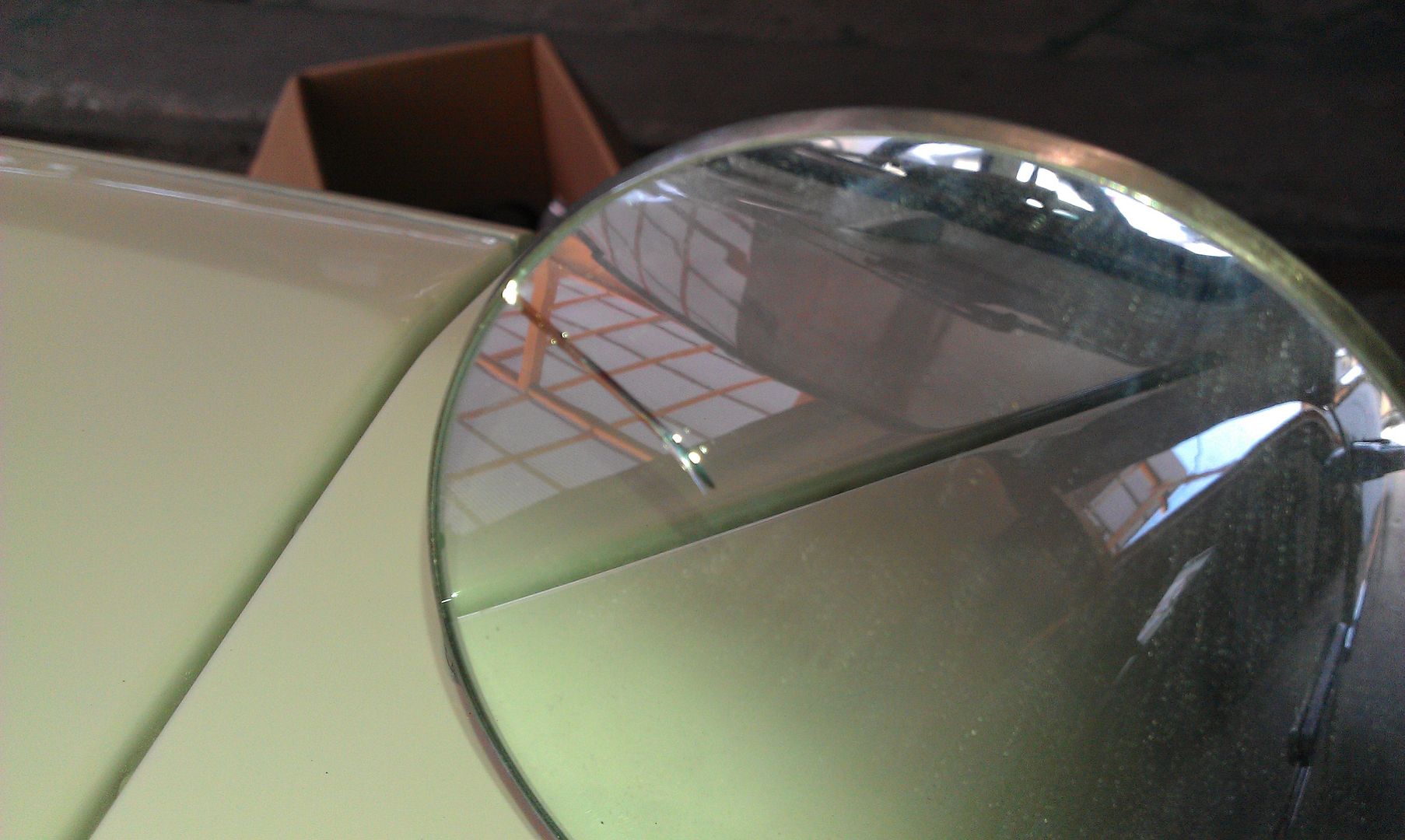 Then I broke out a razor blade and got around to cleaning the years of algae and plant growth that had accumulated at the base of the back window glass. This stuff was almost impossible to get it, it was insane!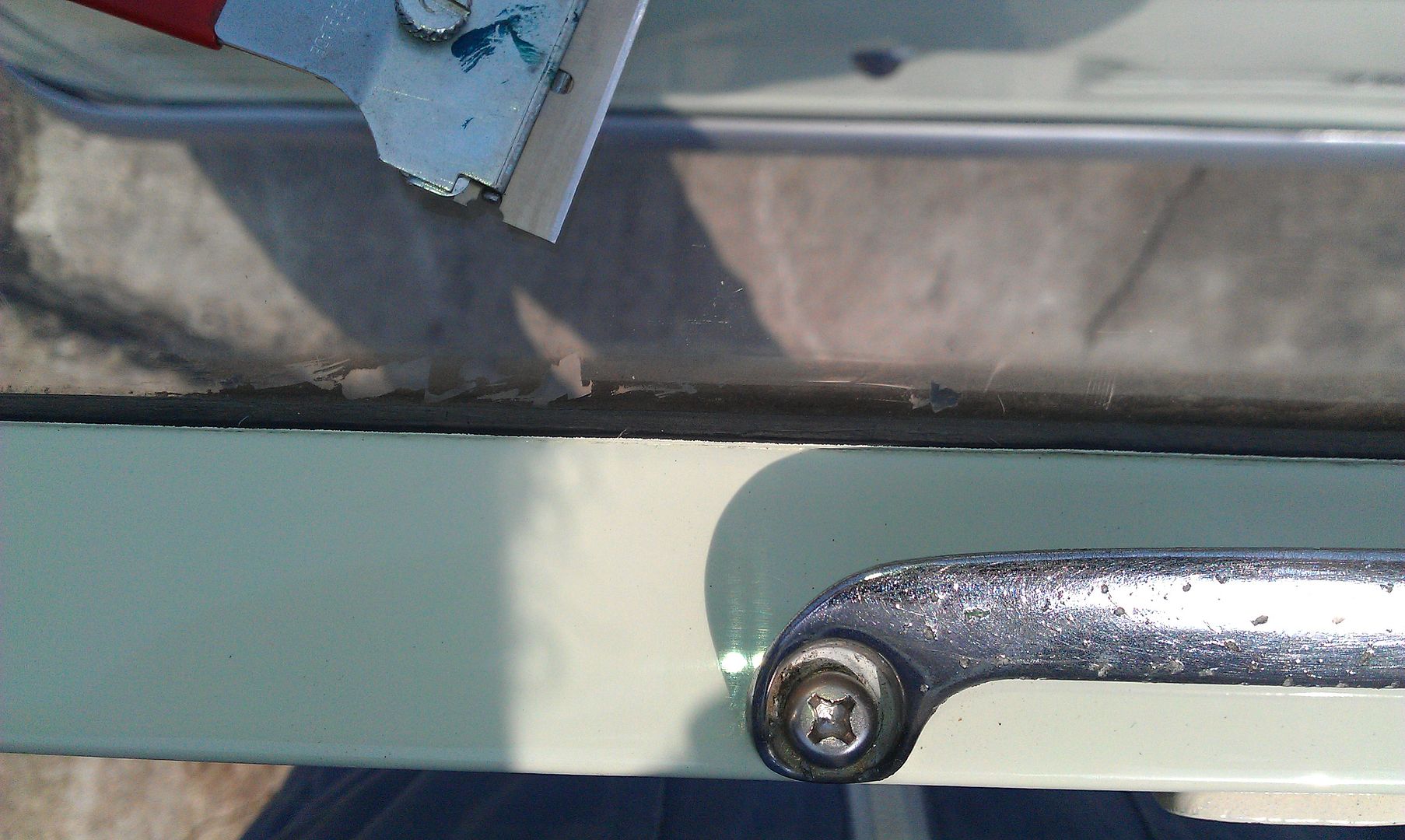 Then came the fun part, more paint. Here's some before pics.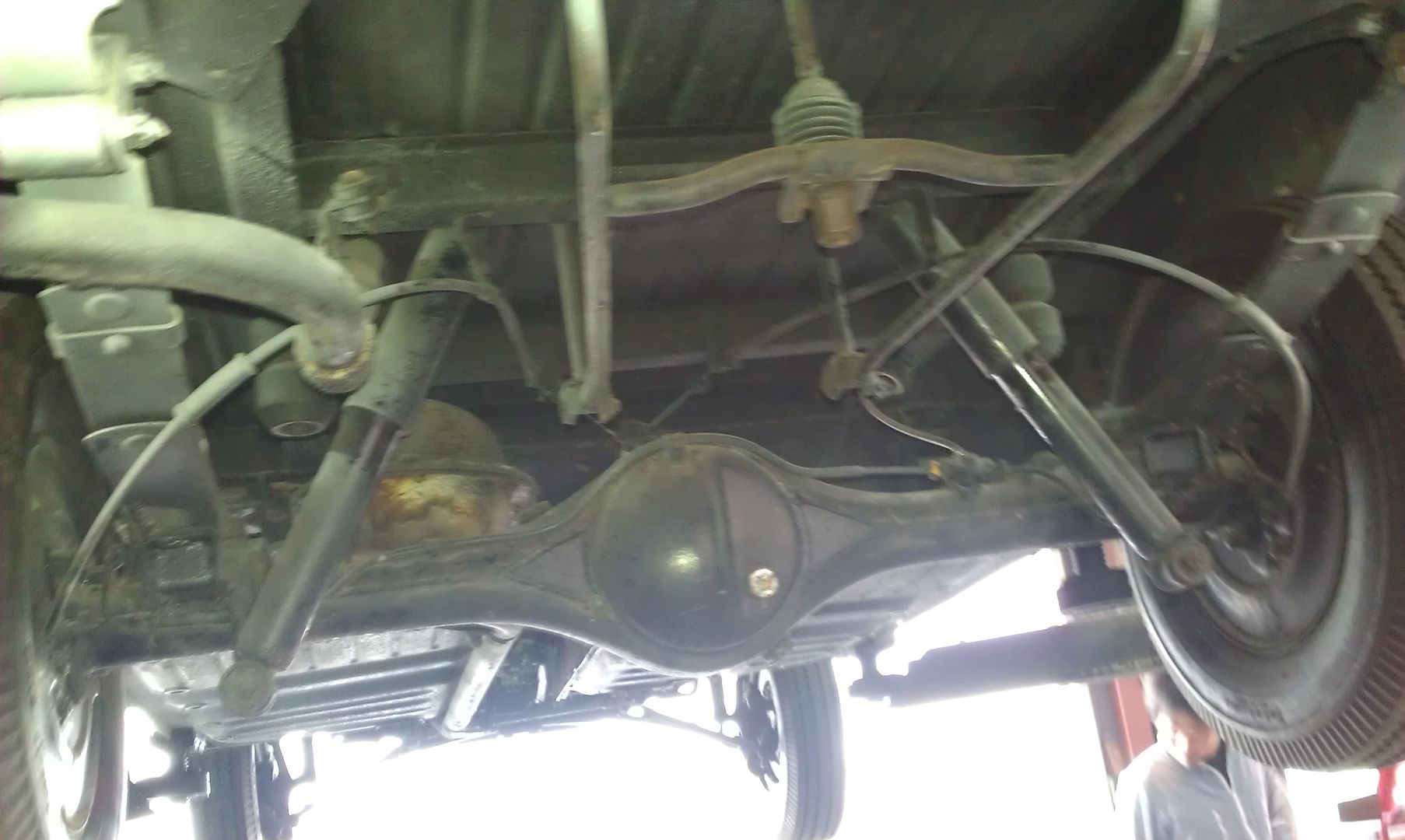 Up on the lift.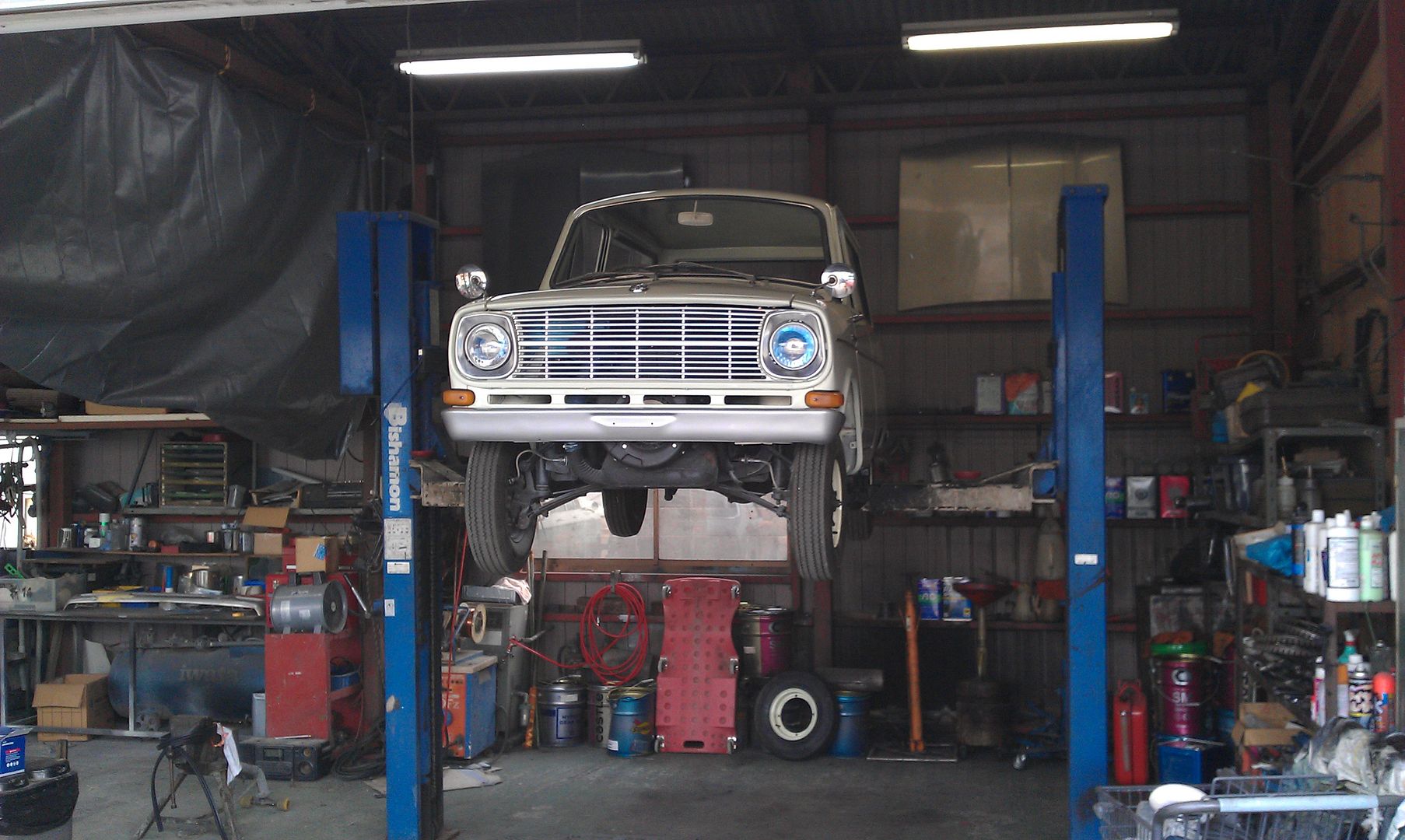 And some serious masking!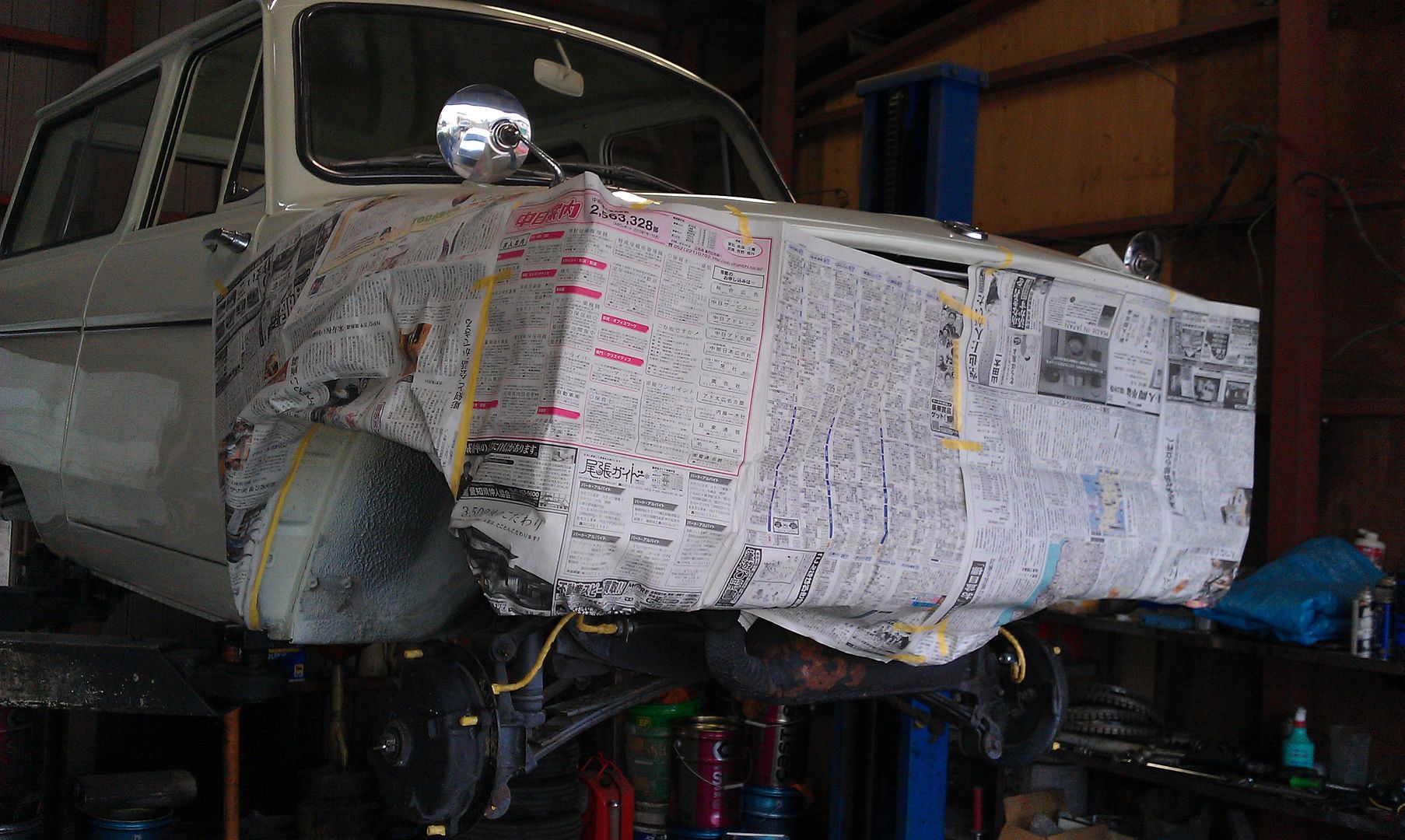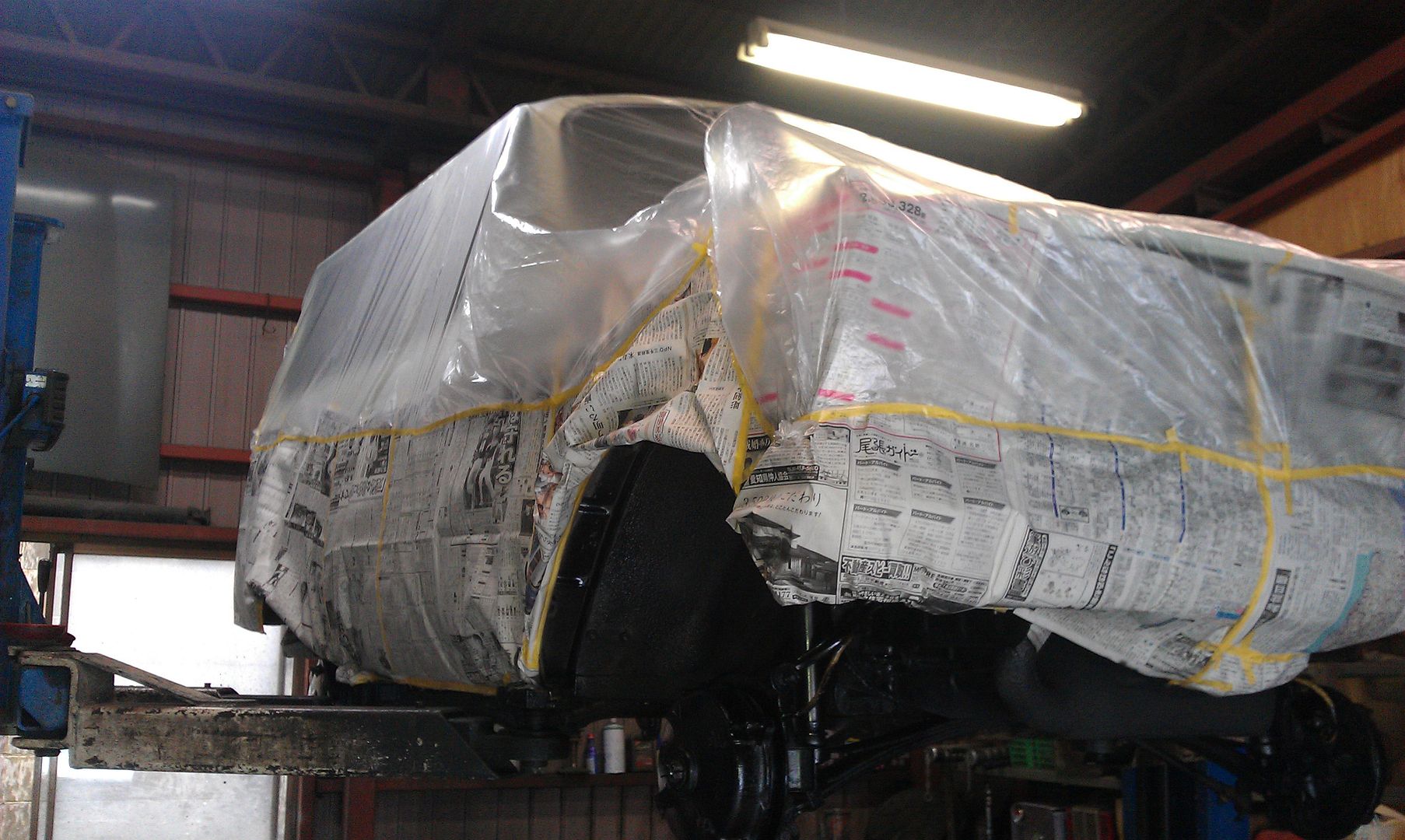 And then on went the chassis black paint!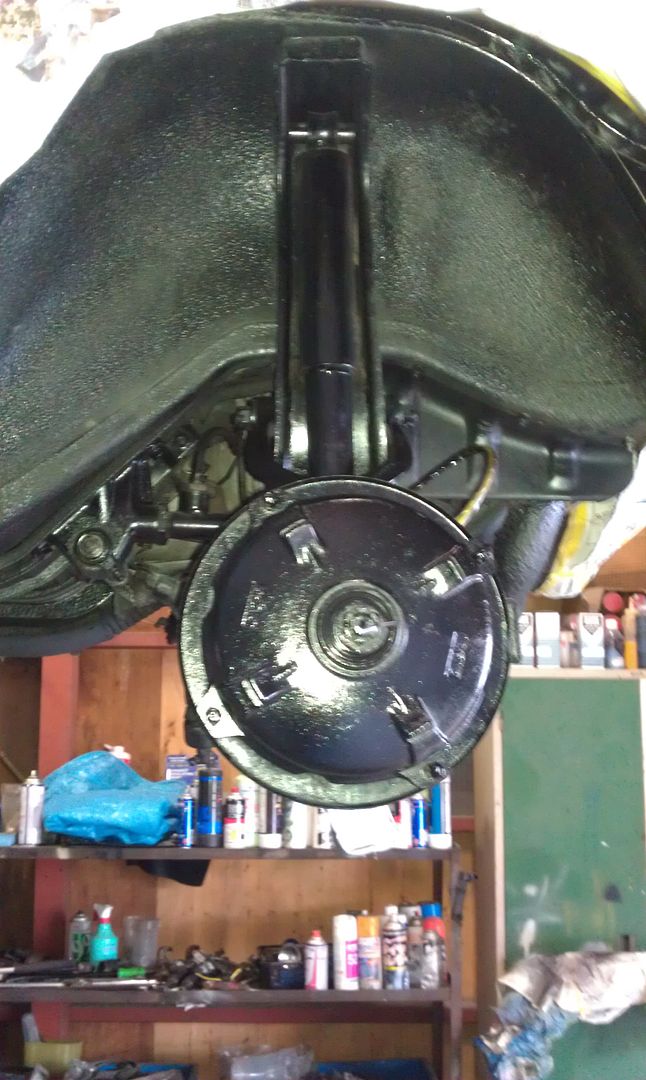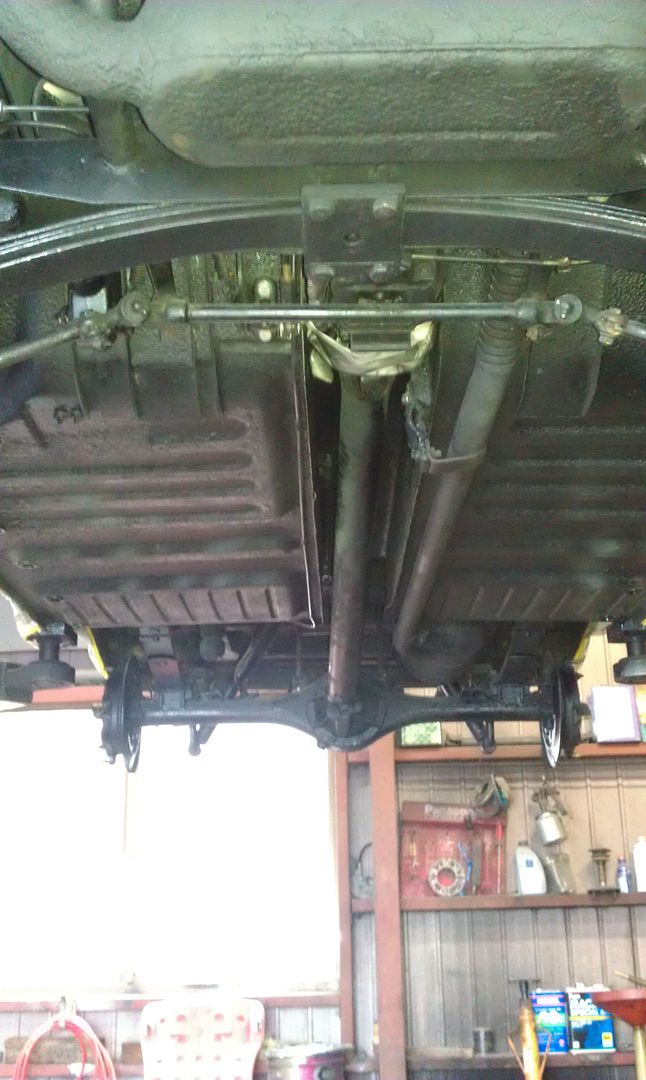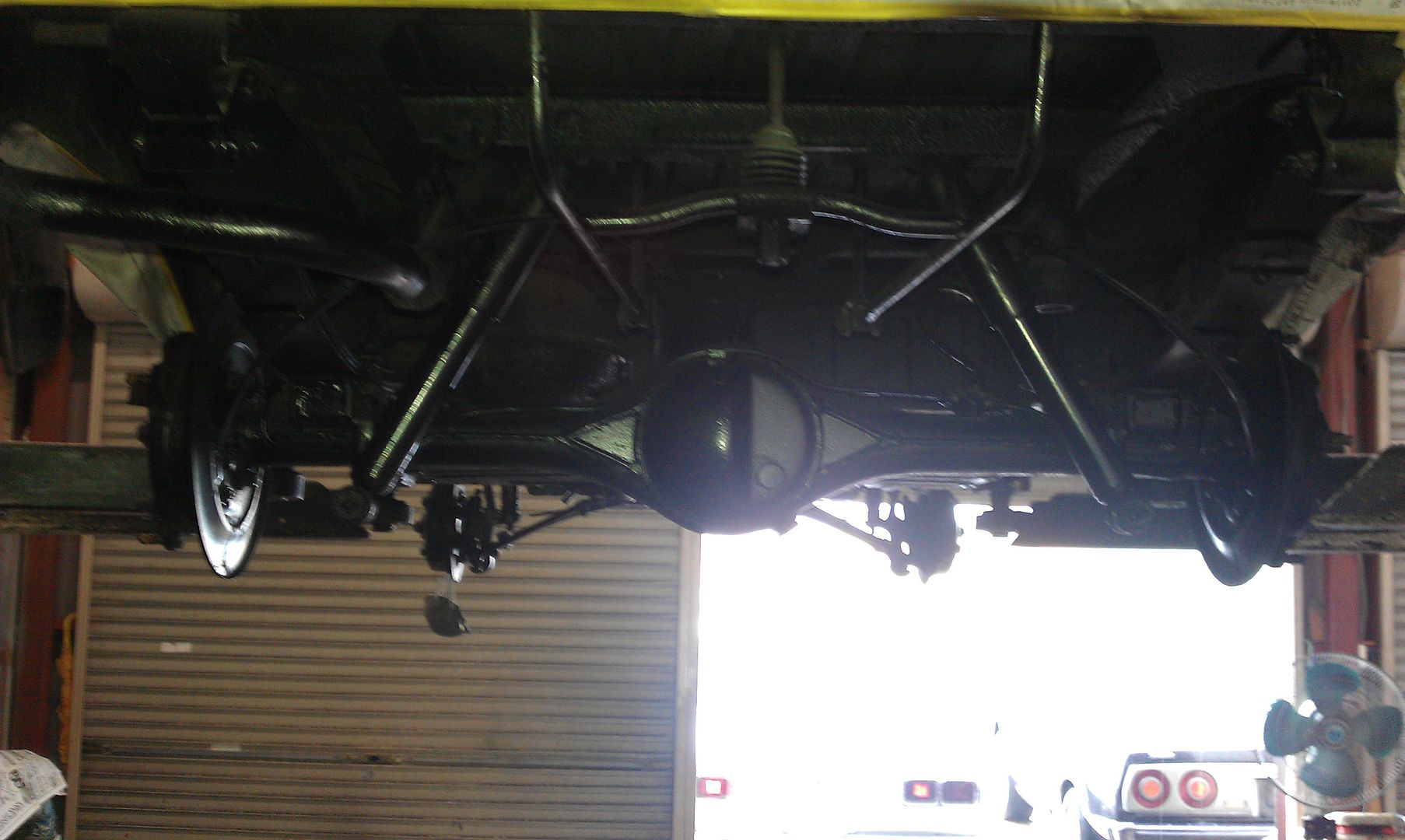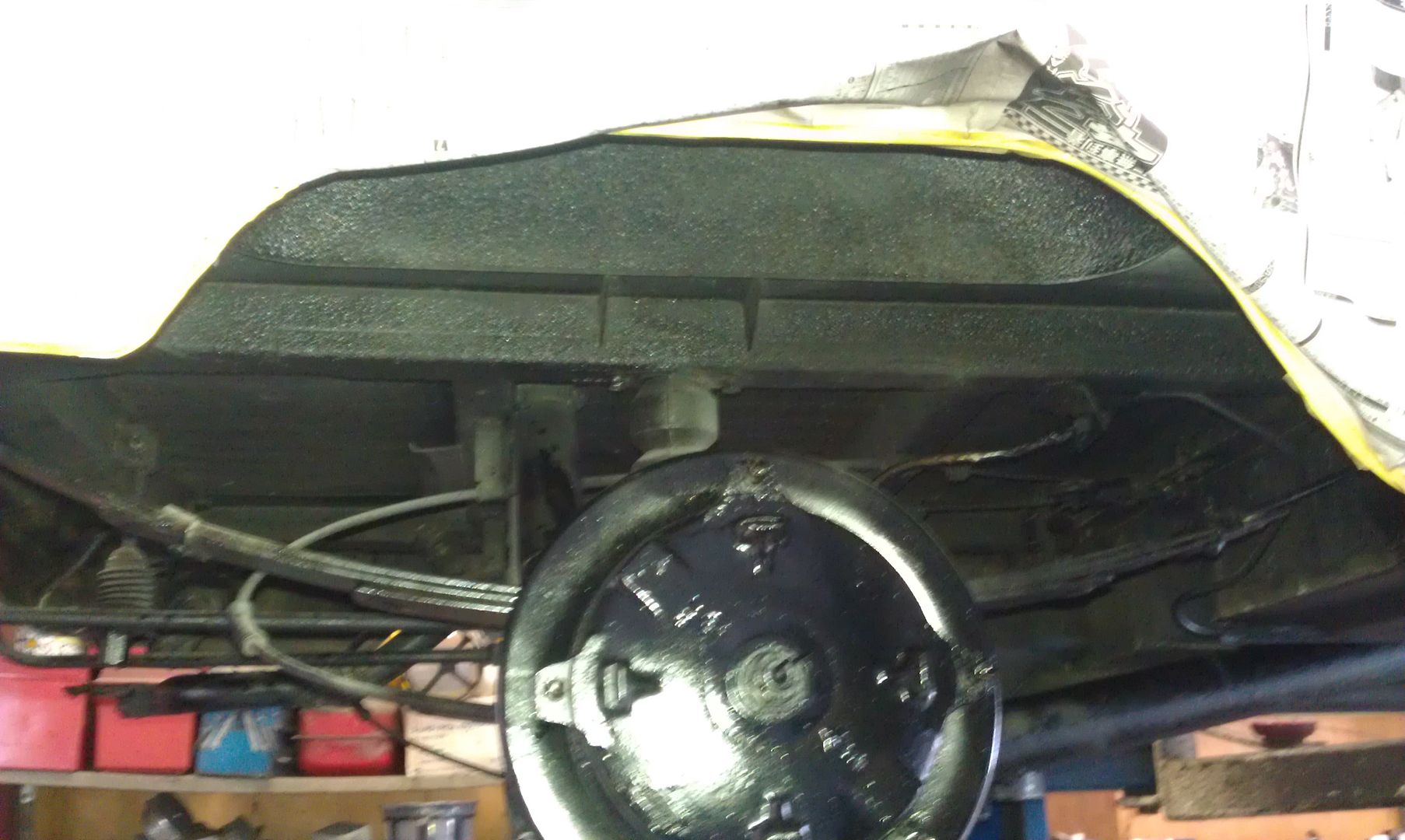 After that dried it was time for some polishing. One of those bottles takes of gunk and grime on the windows like it was nothing (kind of wish I had used it earlier on the rear window). The other polishes the paint to near perfect quality.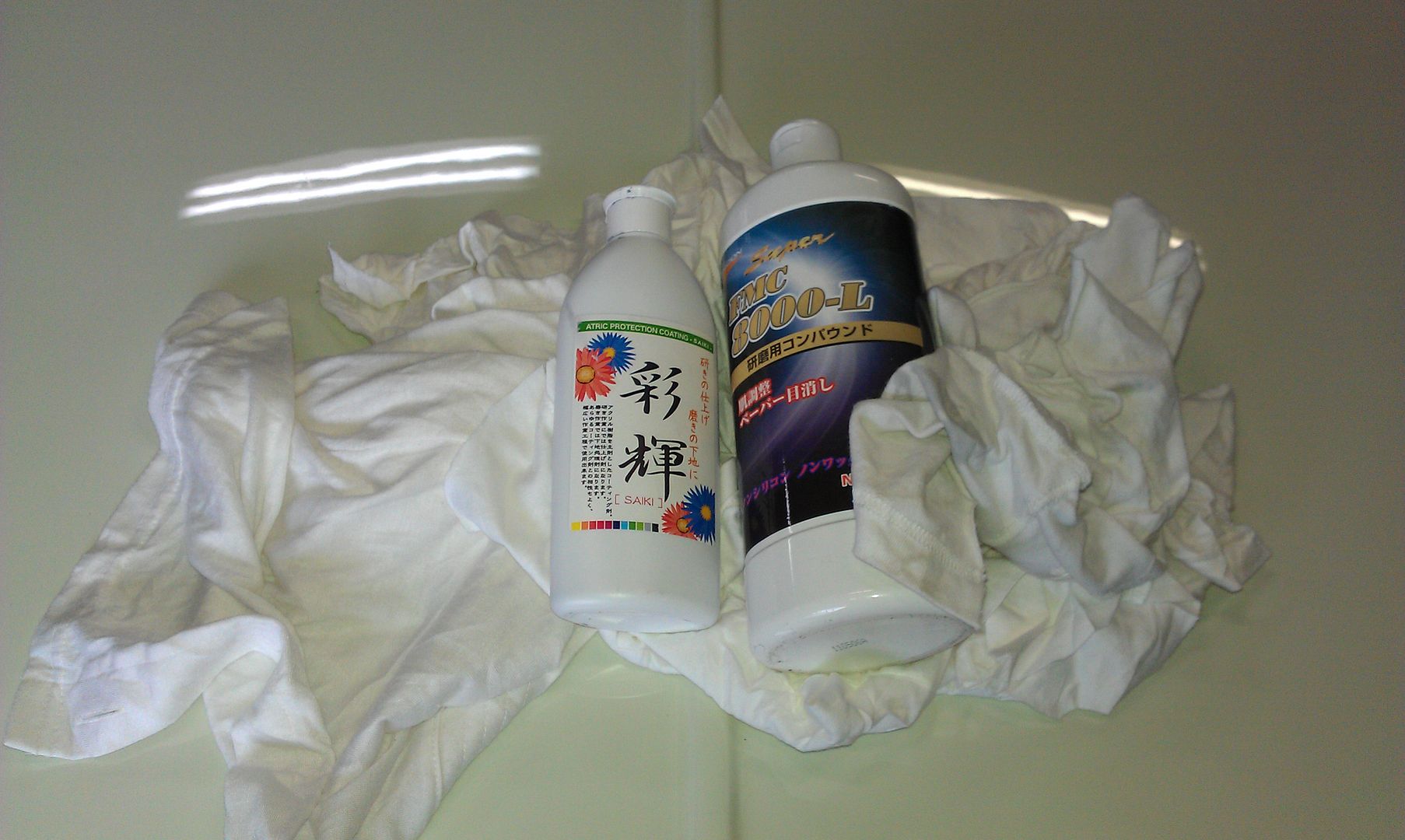 Then I hit it with a final coat of something, not sure what, but it might as well have been called frictionless coat. If you polished and coated a children's slide with this stuff, all the kids would have broken legs cause they'd hit mach 10 by the bottom! It's amazing stuff. Hard to tell in this picture, but the whole bottom 2/3 is the hood!
(10 points to whoever can guess what the two cars reflected in the hood are)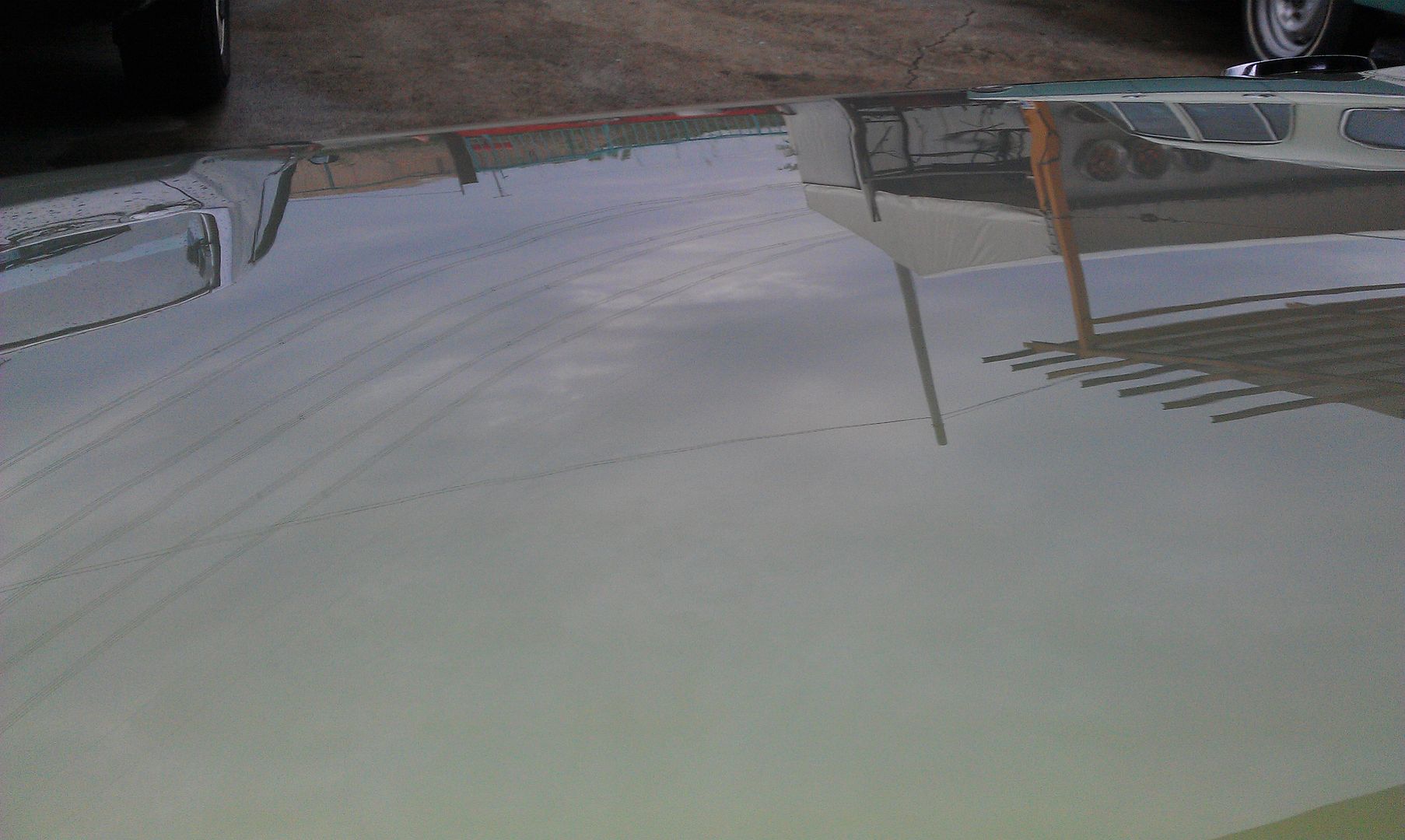 Another picture of the hood.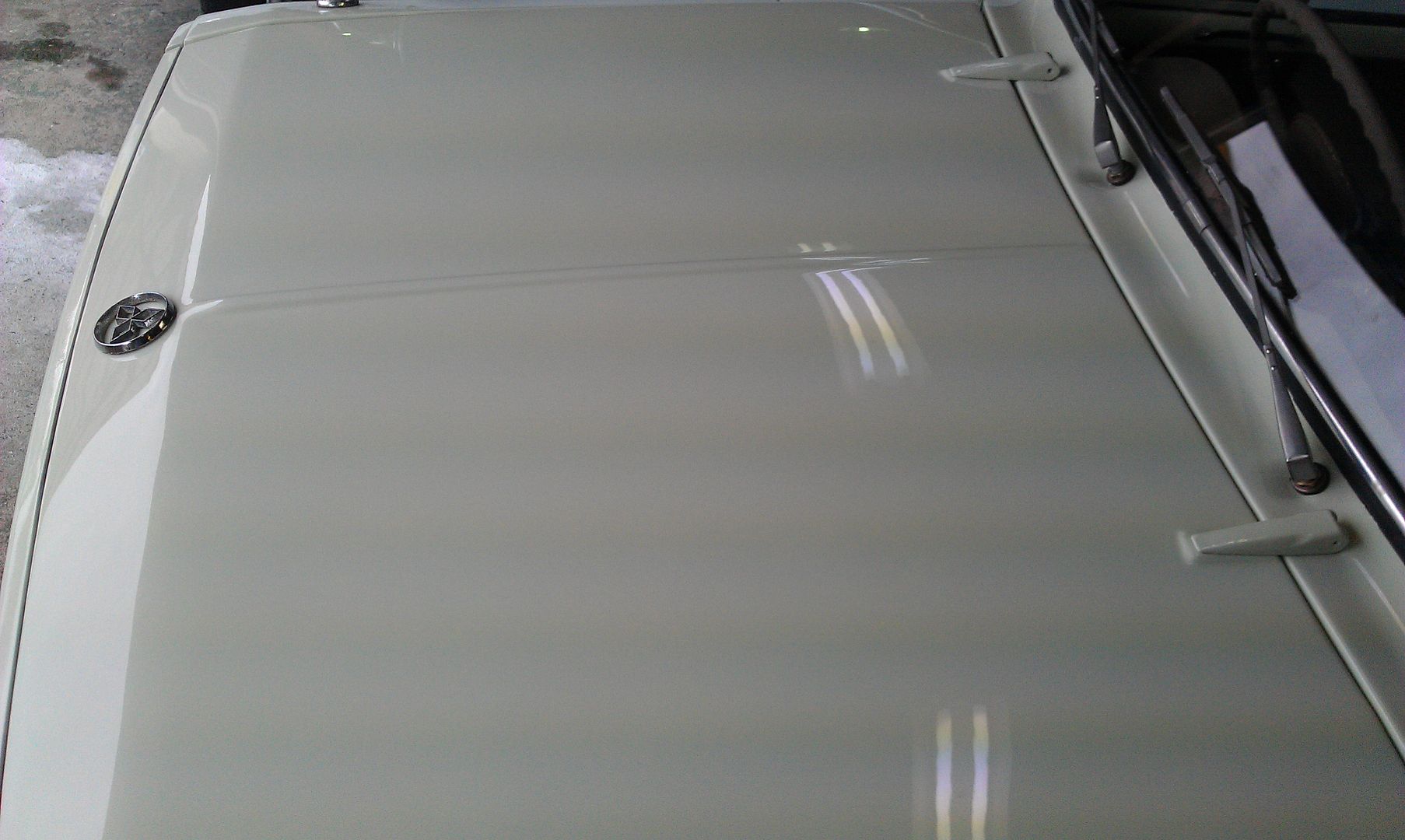 As always, she keeps good company.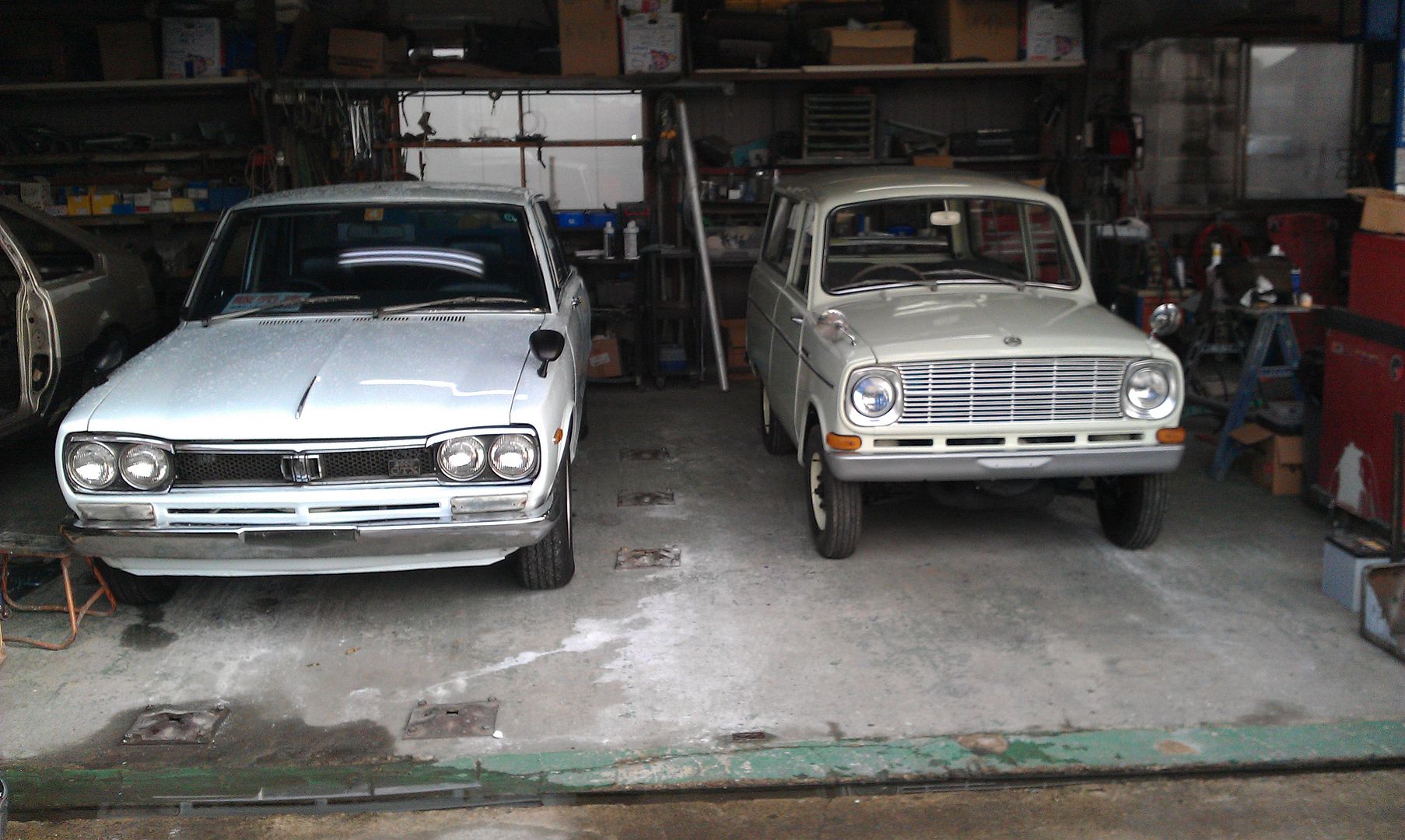 And how I left her on Sunday. I only hit the hood with the frictionless stuff and will finish it all up next week. There are a few more places that need some touch ups here and there, but for the most part, she is done!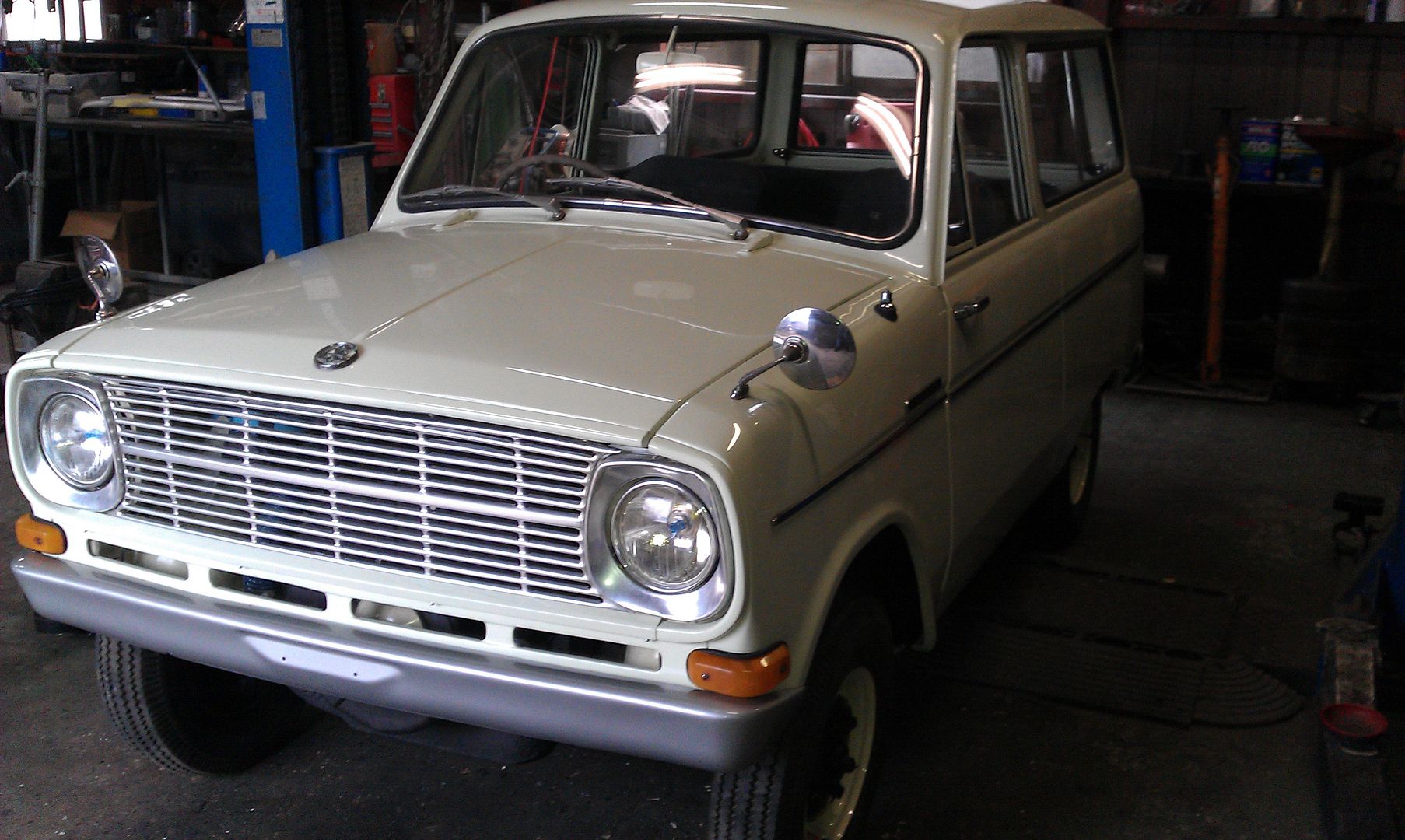 Thank you guys so much for everything, you all have been paramount for keeping my inspiration and motivation up!
Navigation:
360 Page 01
360 Page 02
360 Page 03
360 Page 04
360 Page 05
360 Page 06
360 Page 07
360 Page 08
360 Page 09
360 Page 10
360 Page 11
360 Page 12
360 Page 13
360 Page 14
360 Page 15
360 Page 16
360 Page 17
360 Page 18
360 Page 19
360 Page 20
360 Page 21
360 Page 22
360 Page 23
360 Page 24
360 Page 25
360 Page 26
360 Page 27
360 Page 28
360 Page 29
360 Page 30