I only got to work on the car one day this weekend because Sunday was a massive company BBQ (which was awesome fun)! When I got to work I was happy to see that Sugi san had finished up my hood!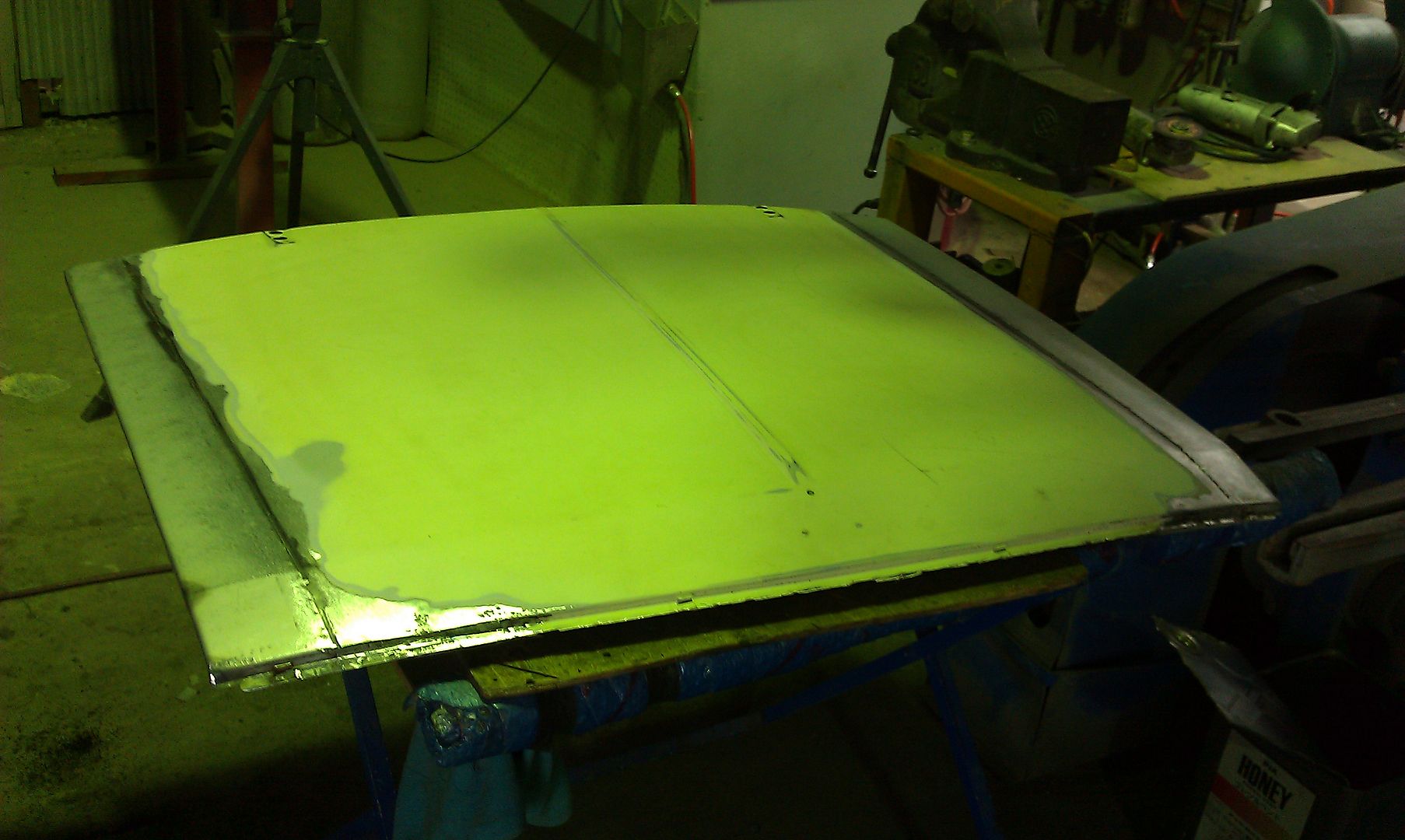 Looking good!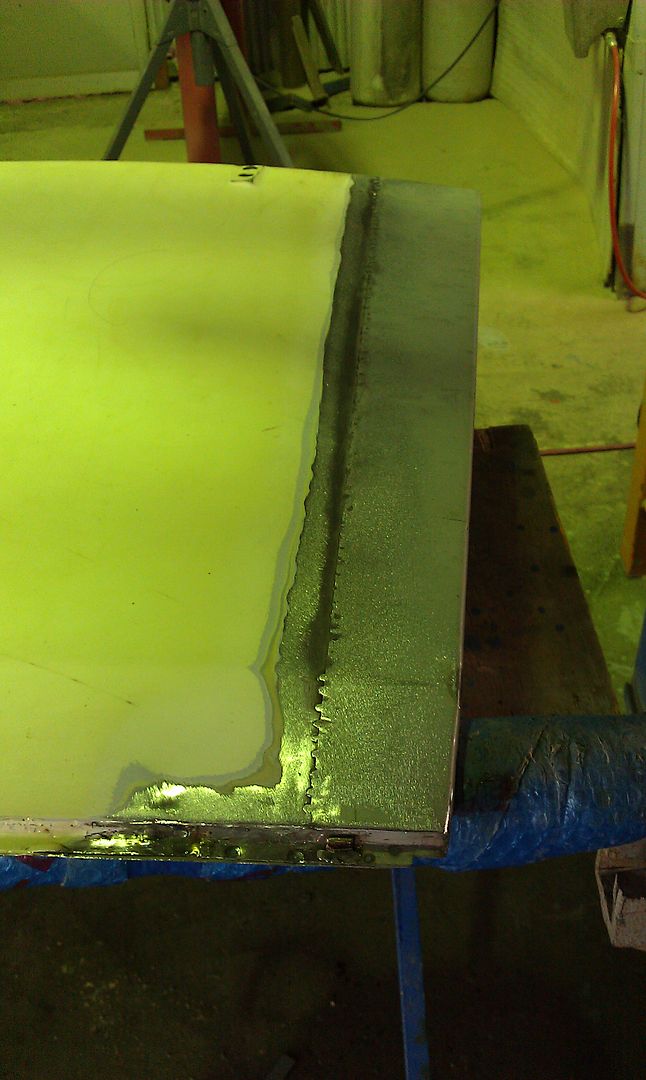 He also rebuilt some of the worse spots on the underside.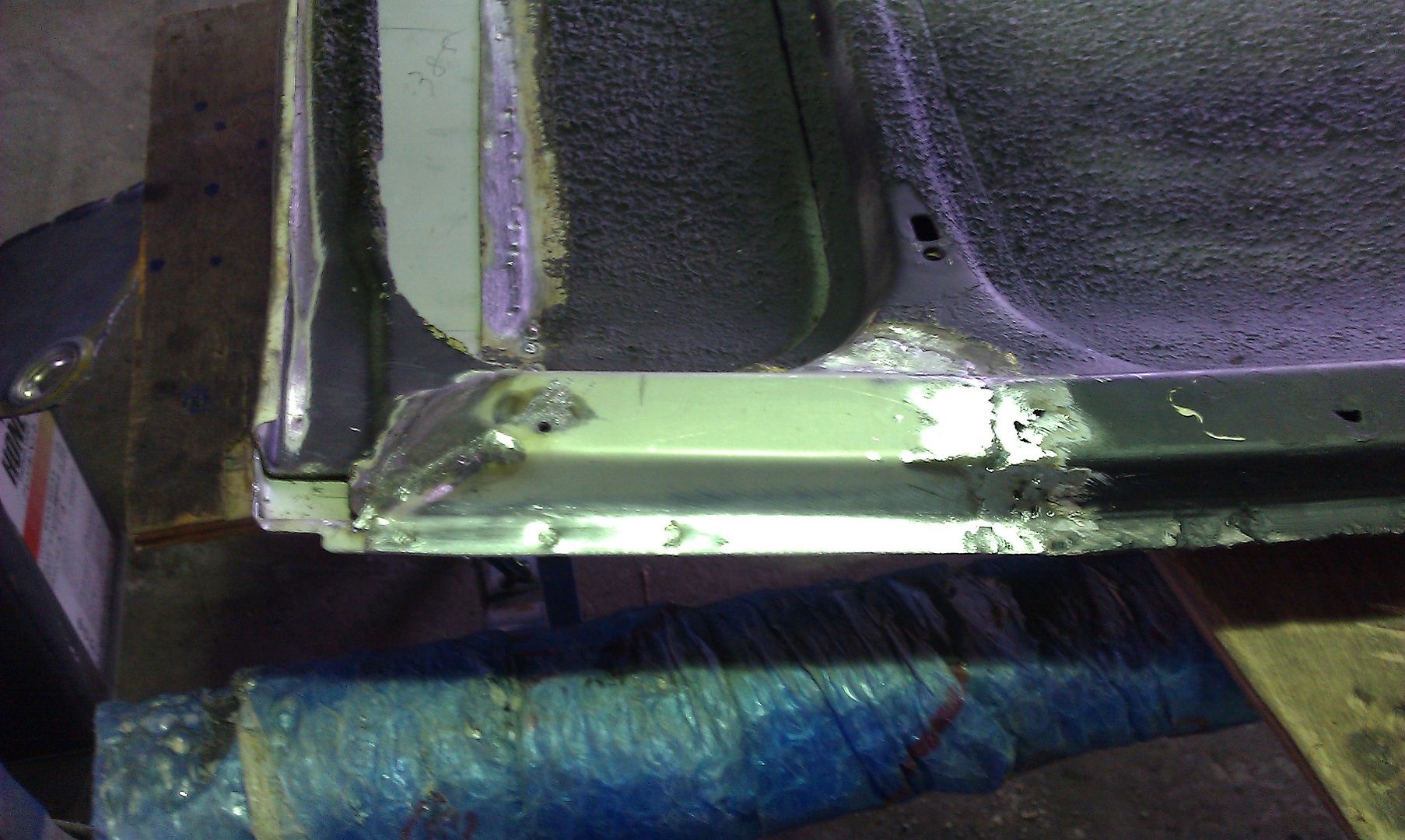 Unbelievable work!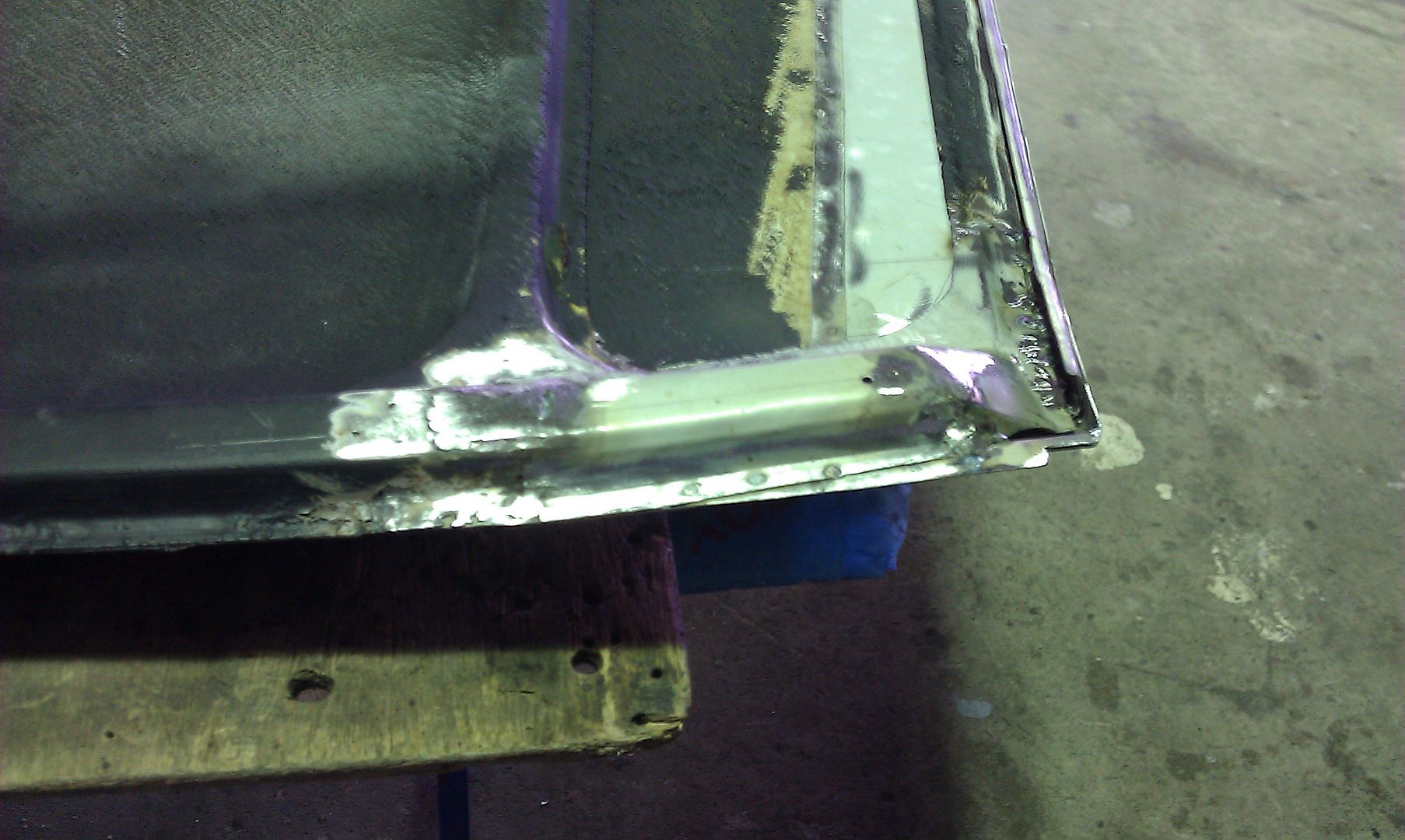 It was time for me to get back to my wet sanding.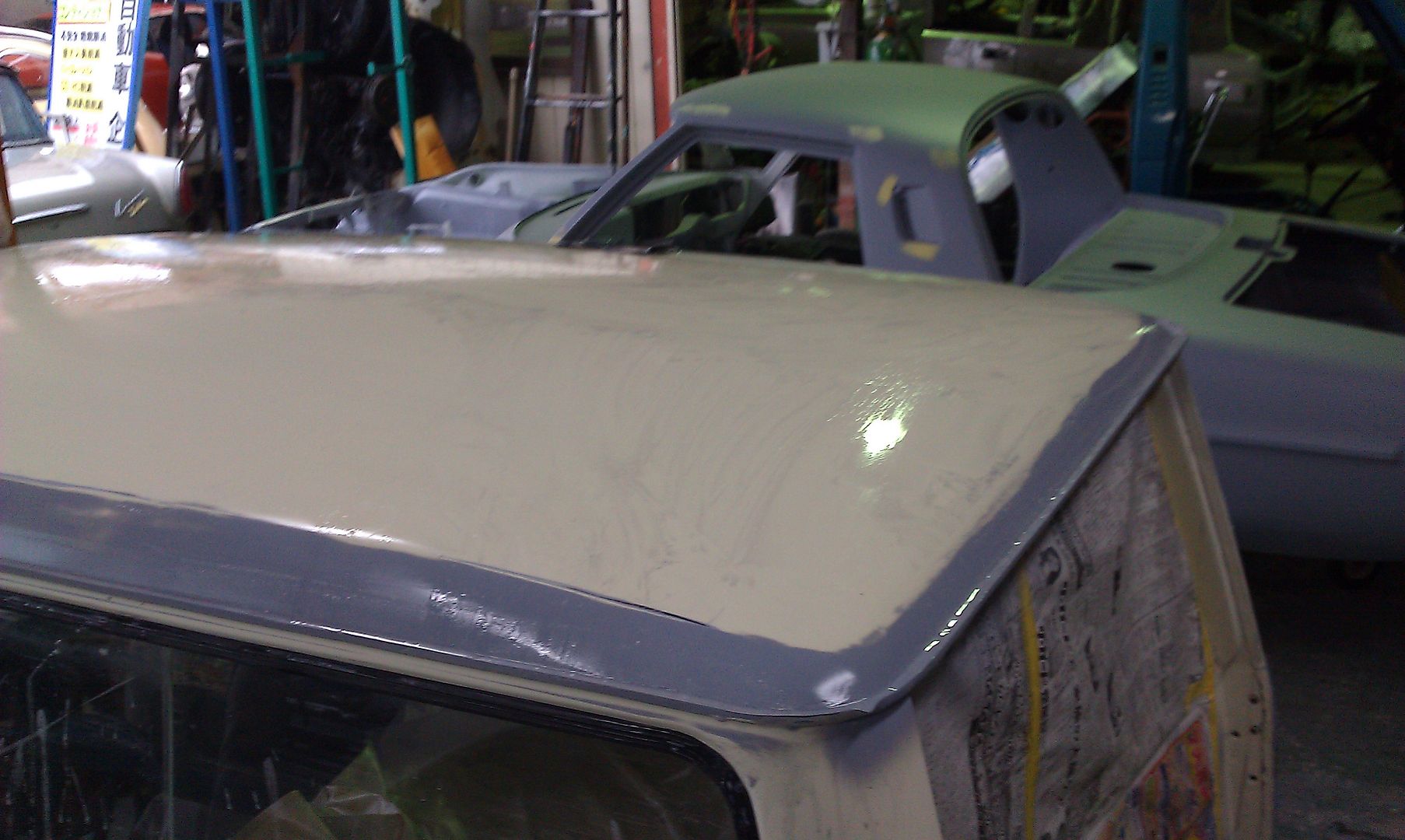 I still got a bit more to do on the roof, but it's starting to get really smooth!
I took a quick break to snap a picture of Shacho putting some fiber putty on the hood. This stuff is like a mix between boby filler and fiber glass. When it's dry you can sand it like body filler, but it seals up much better and keeps water from getting in.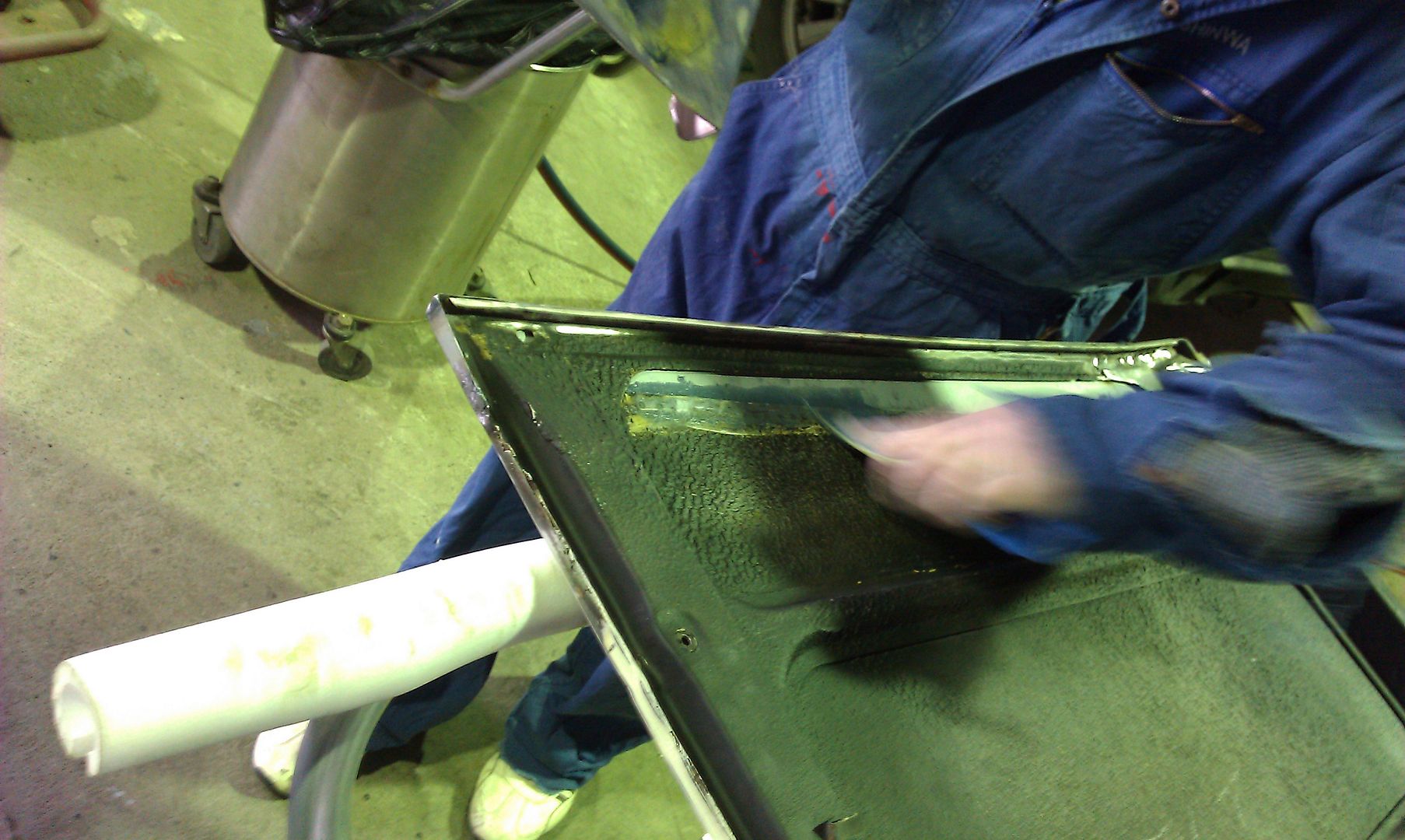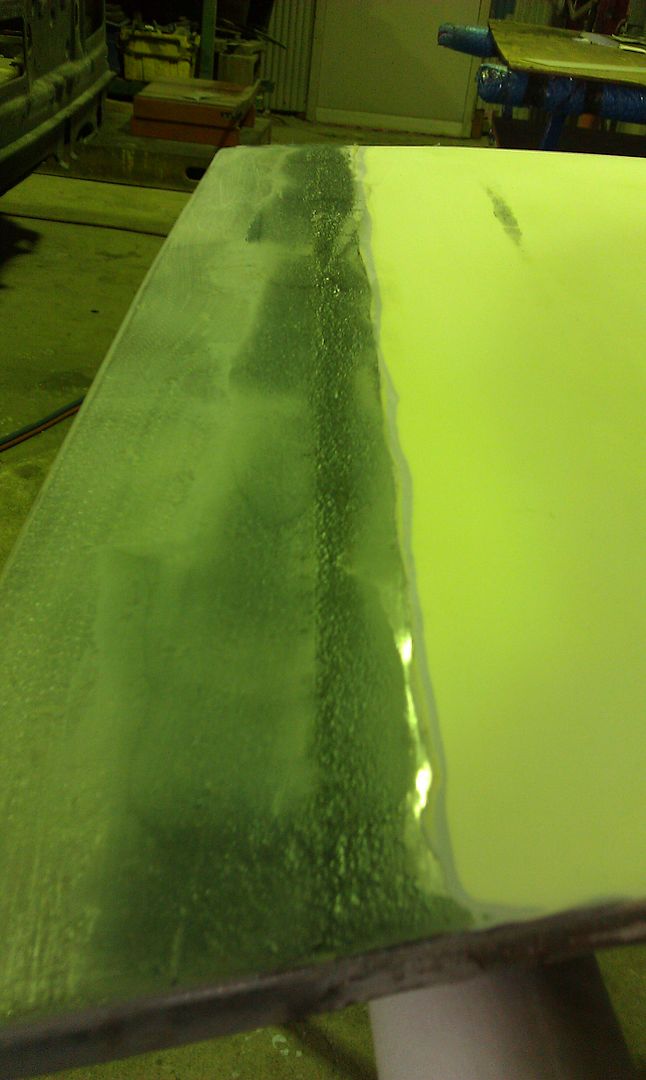 Getting there!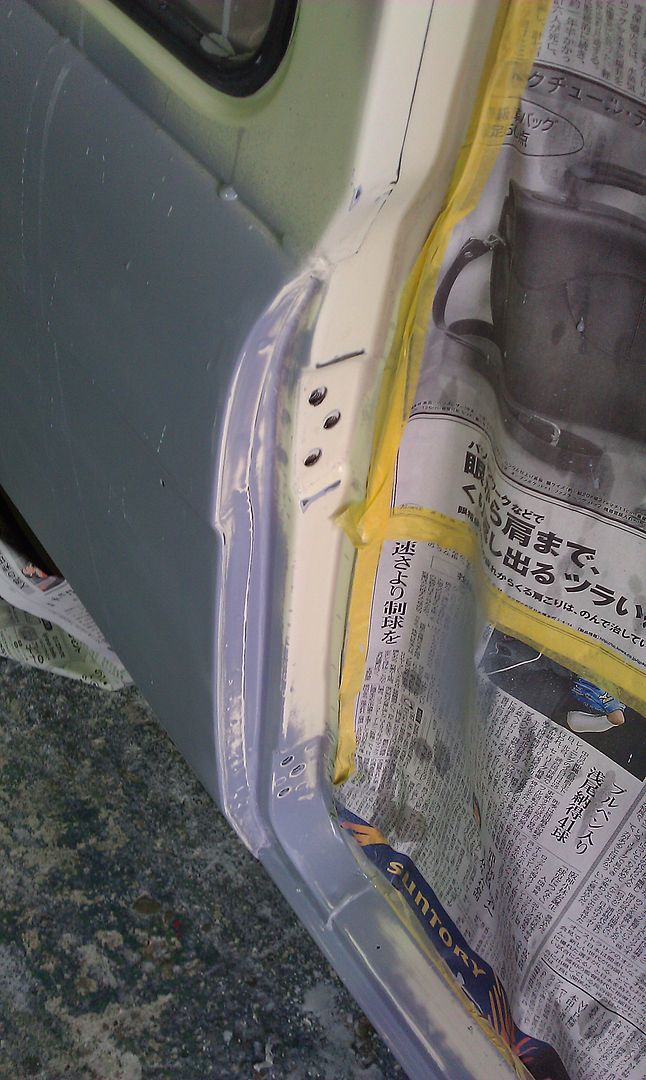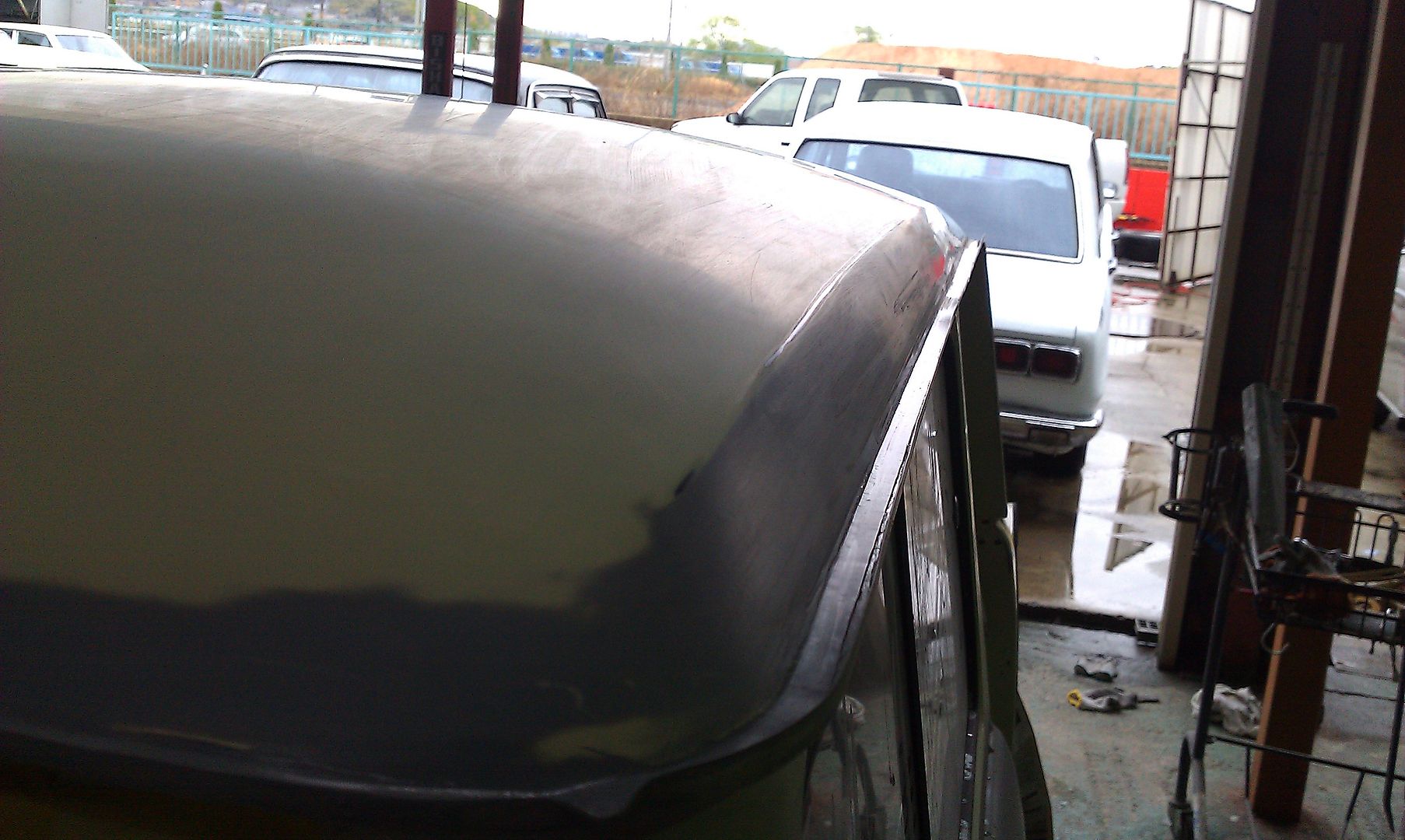 Then the Shacho decided it was time to match paint, so I had to stop and watch him do this. It's like an art watching him do it by hand! He started off with a lot of white, some green, some black and some yellow.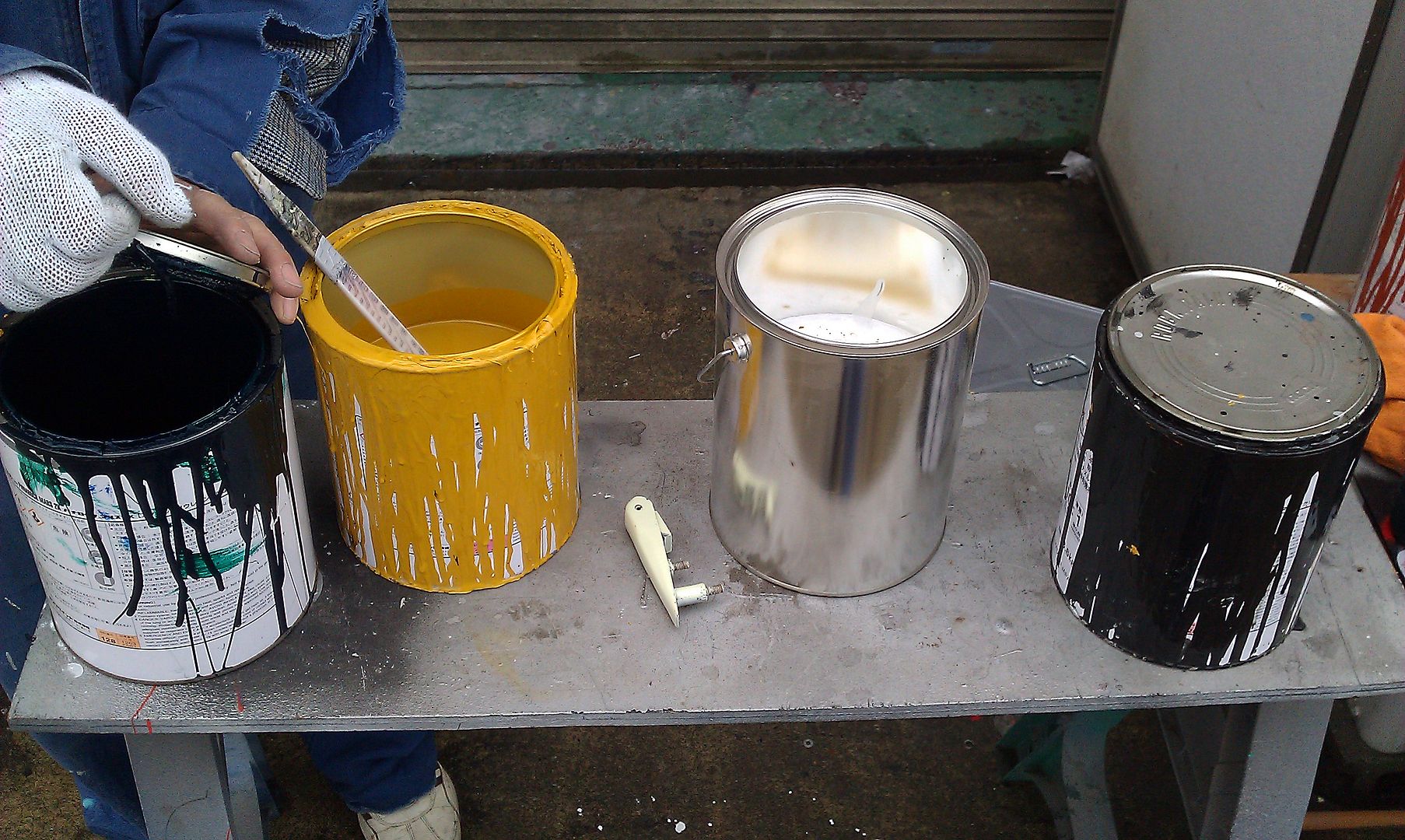 It was crazy watching him just pour it in like that!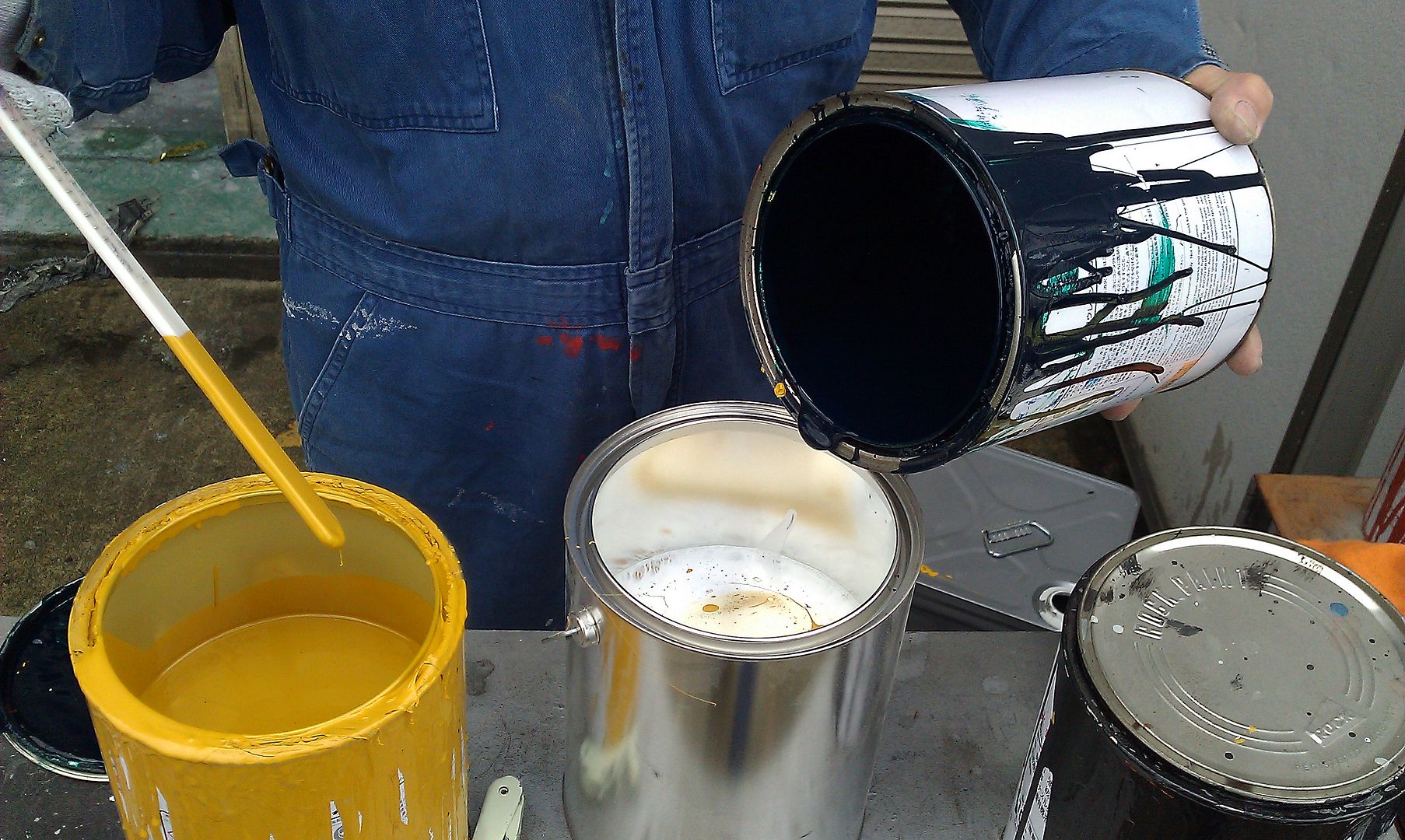 I thought it was pretty damn close already but he still said it had a long ways to go!
Add paint, mix, check color, add more paint, mix, repeat.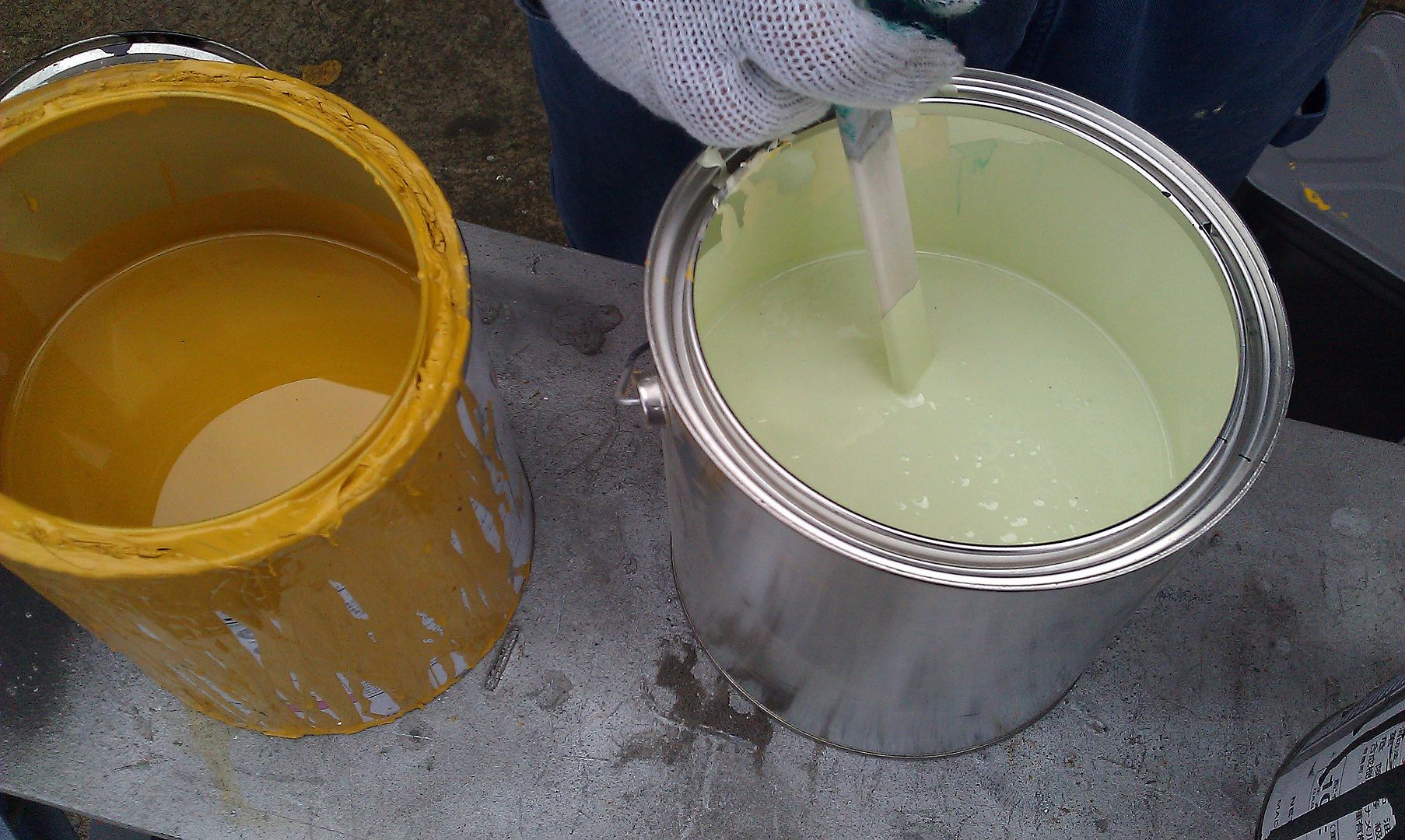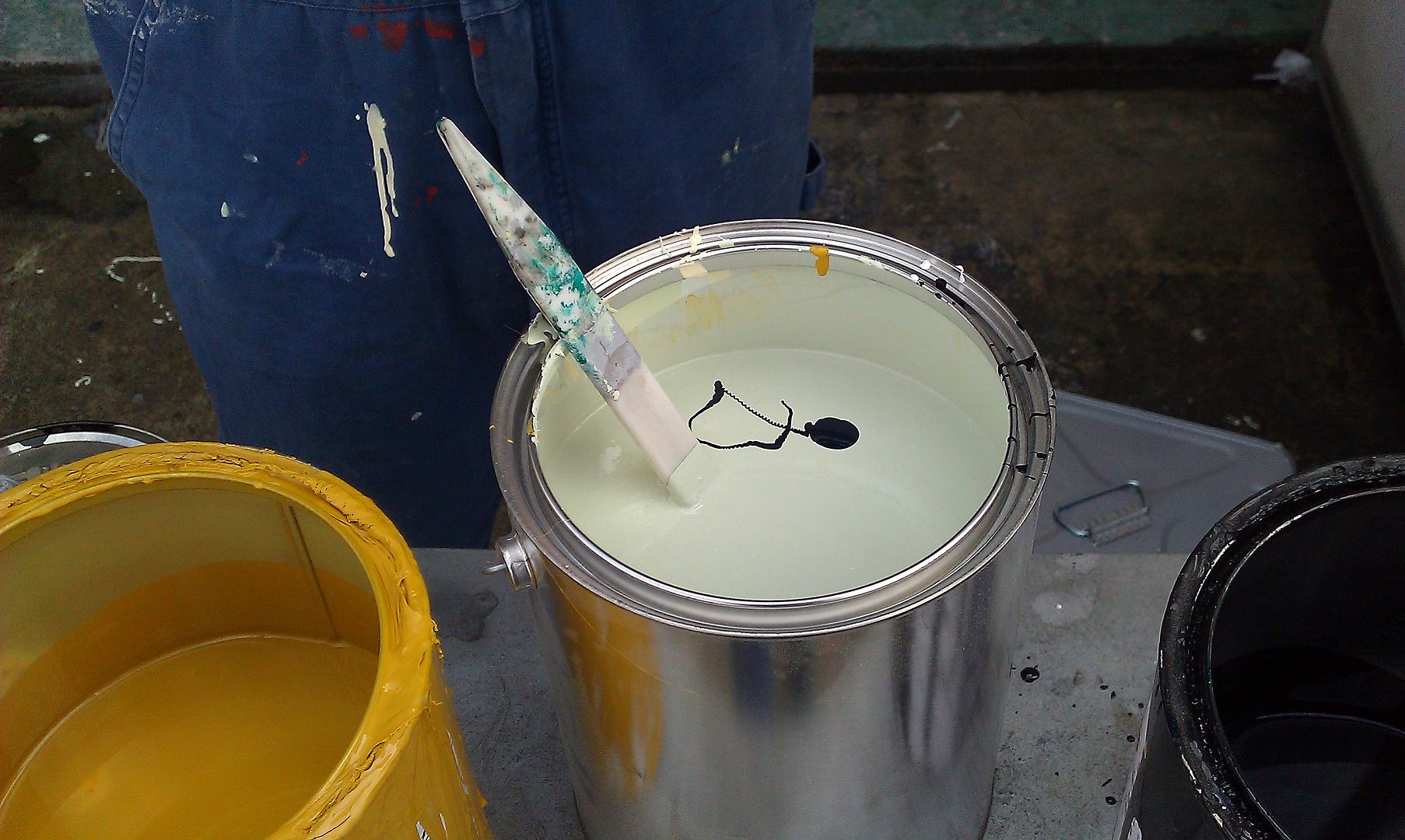 And then at the end he just put in a tiny dash of red. The color was completely spot on!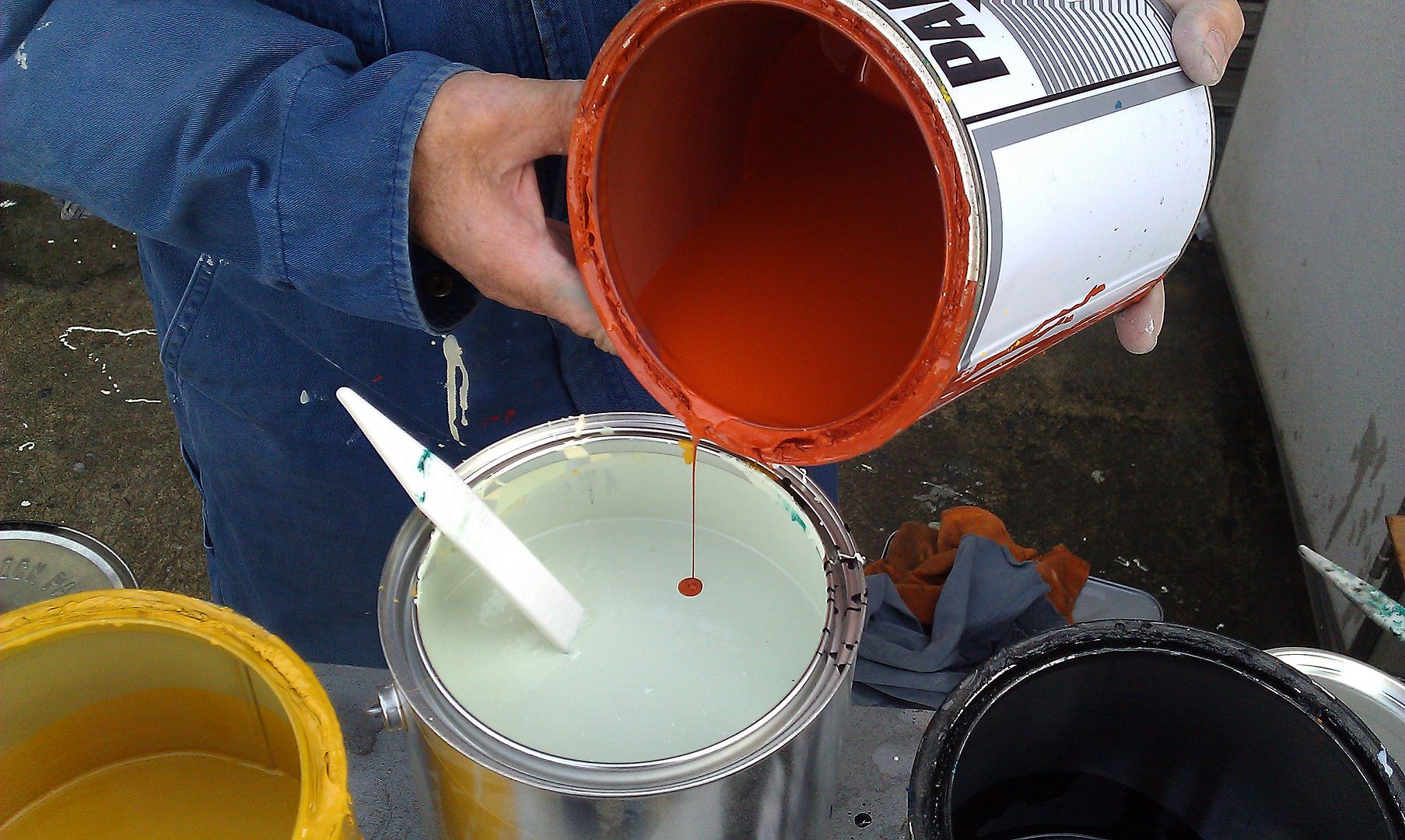 He wanted to paint the backs of all the doors, fenders and hatch, so we set them up in the paint booth and he got to work.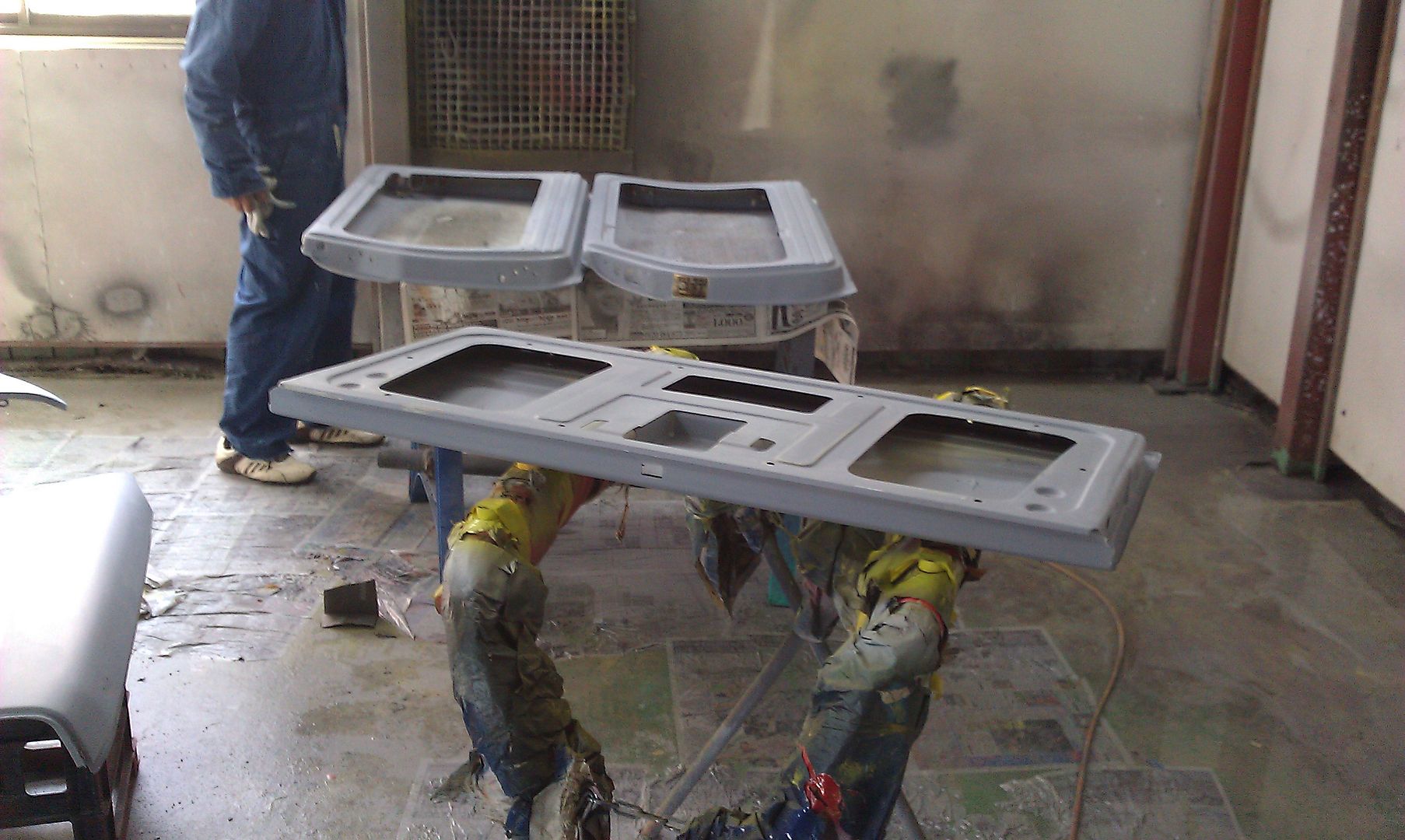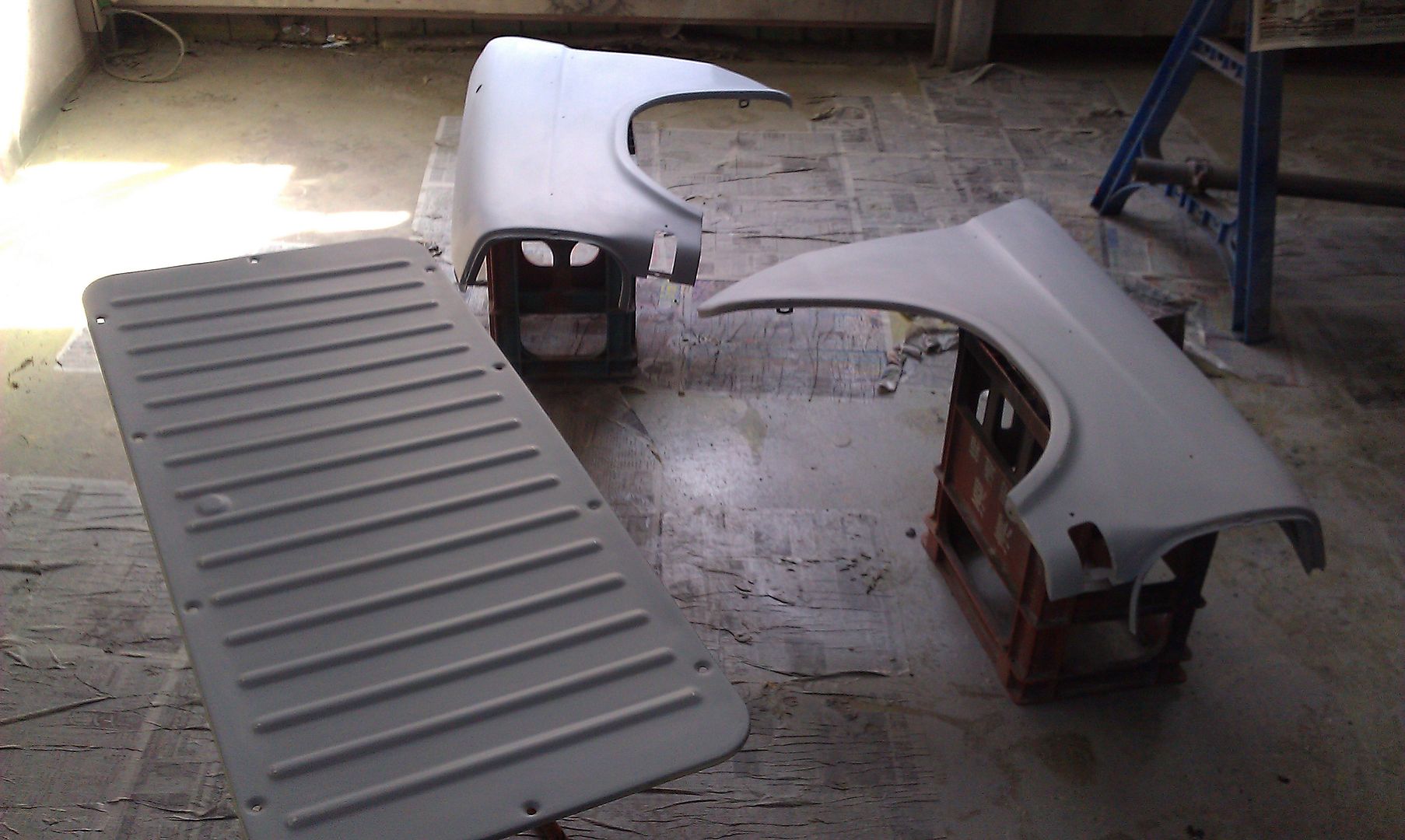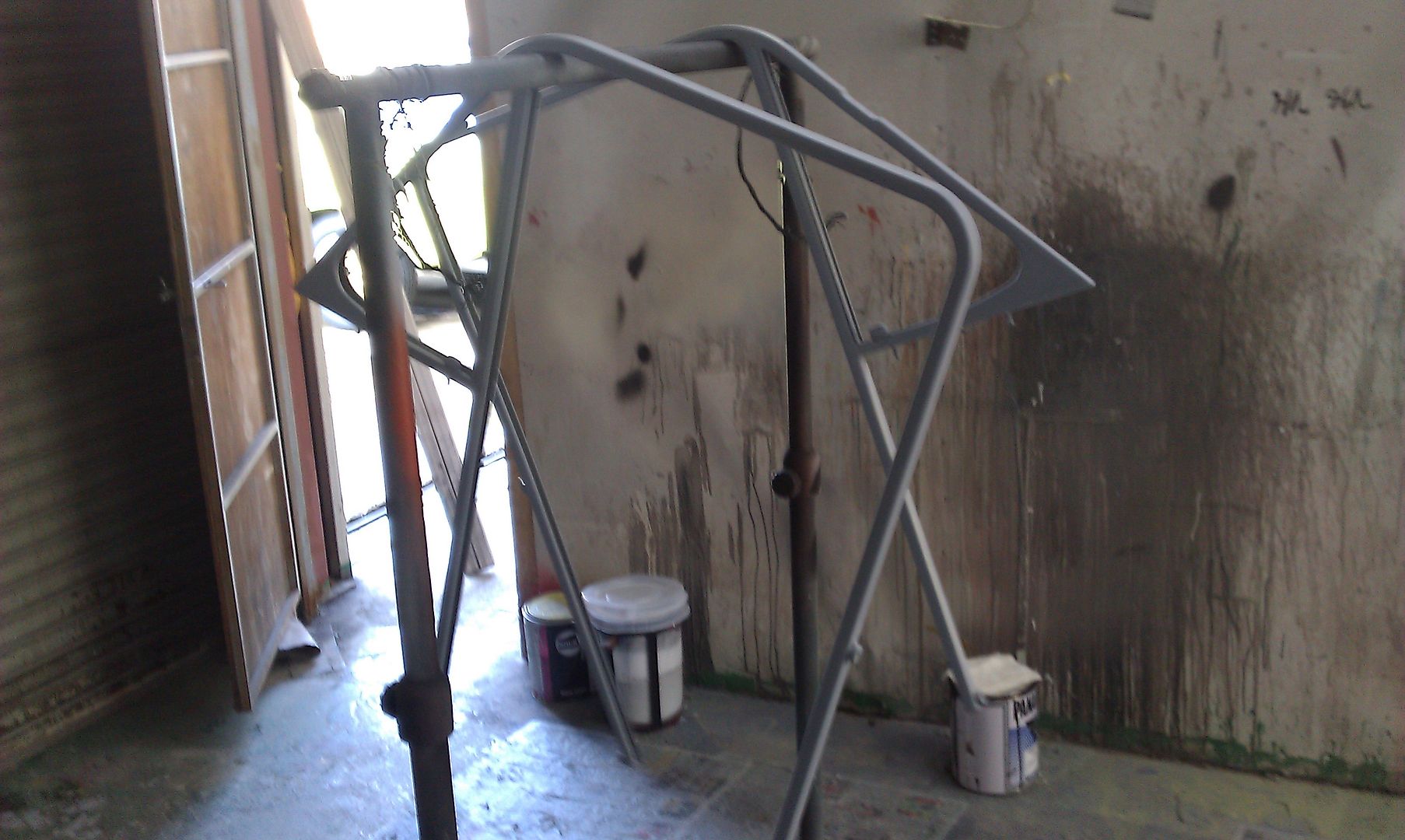 Now that's more like it!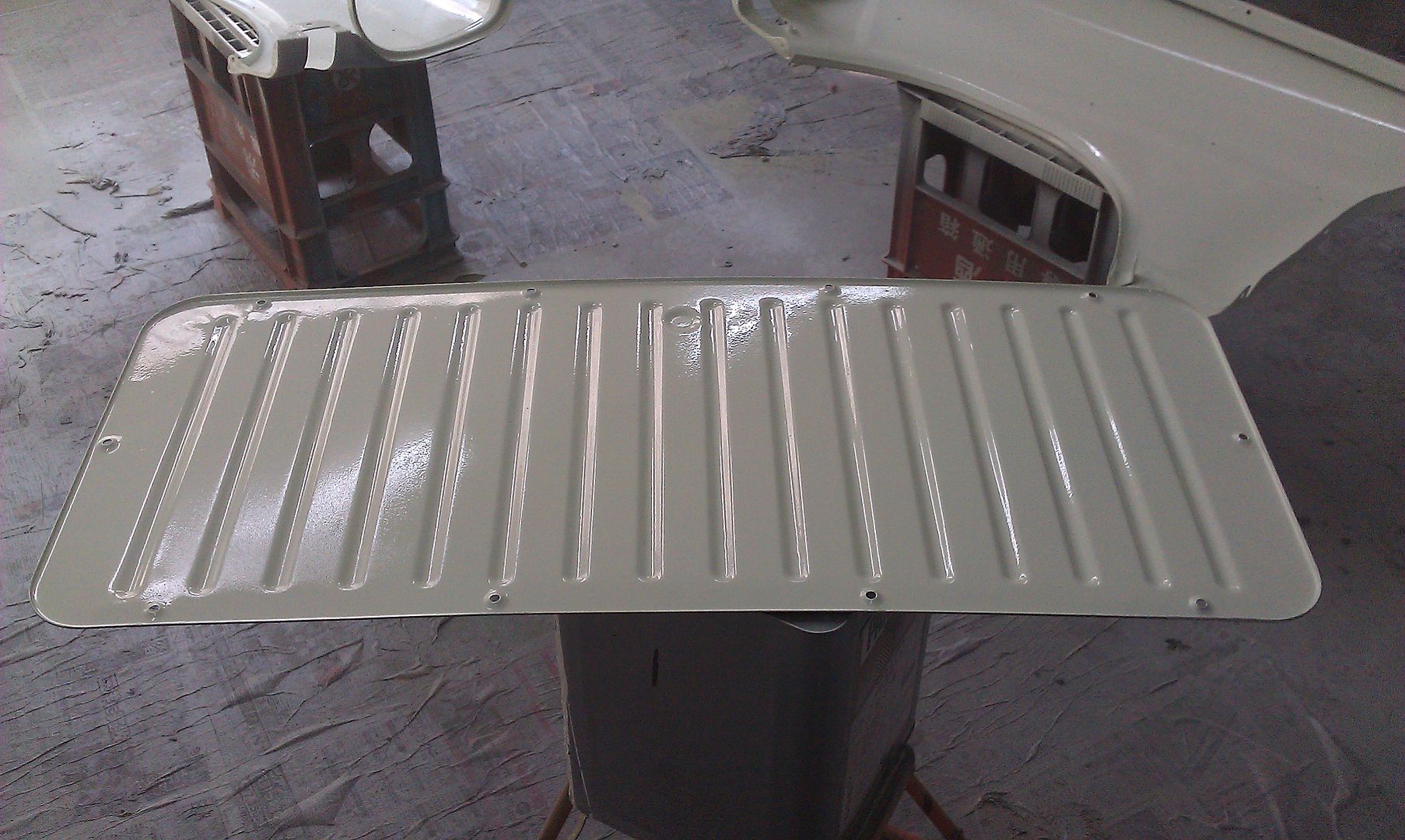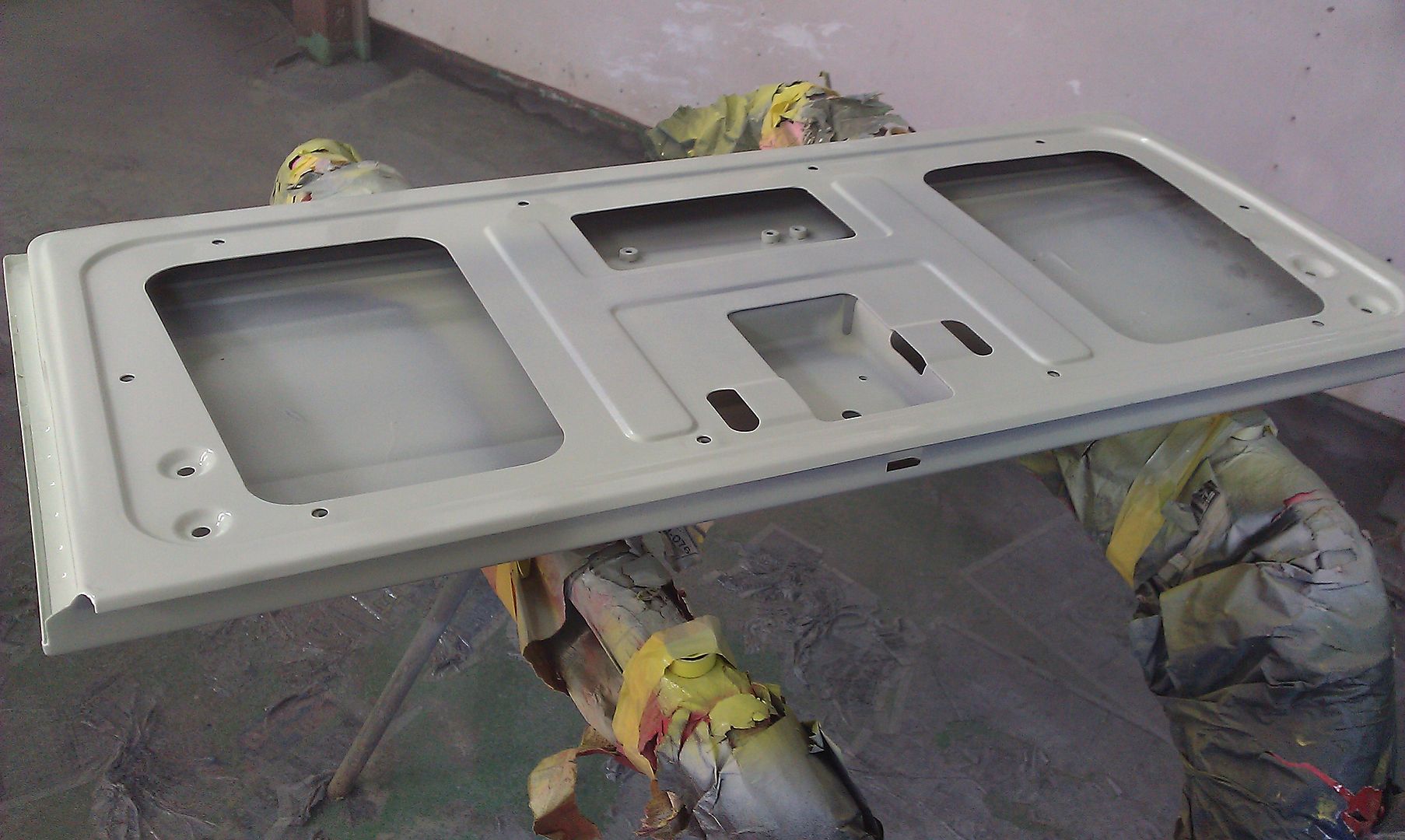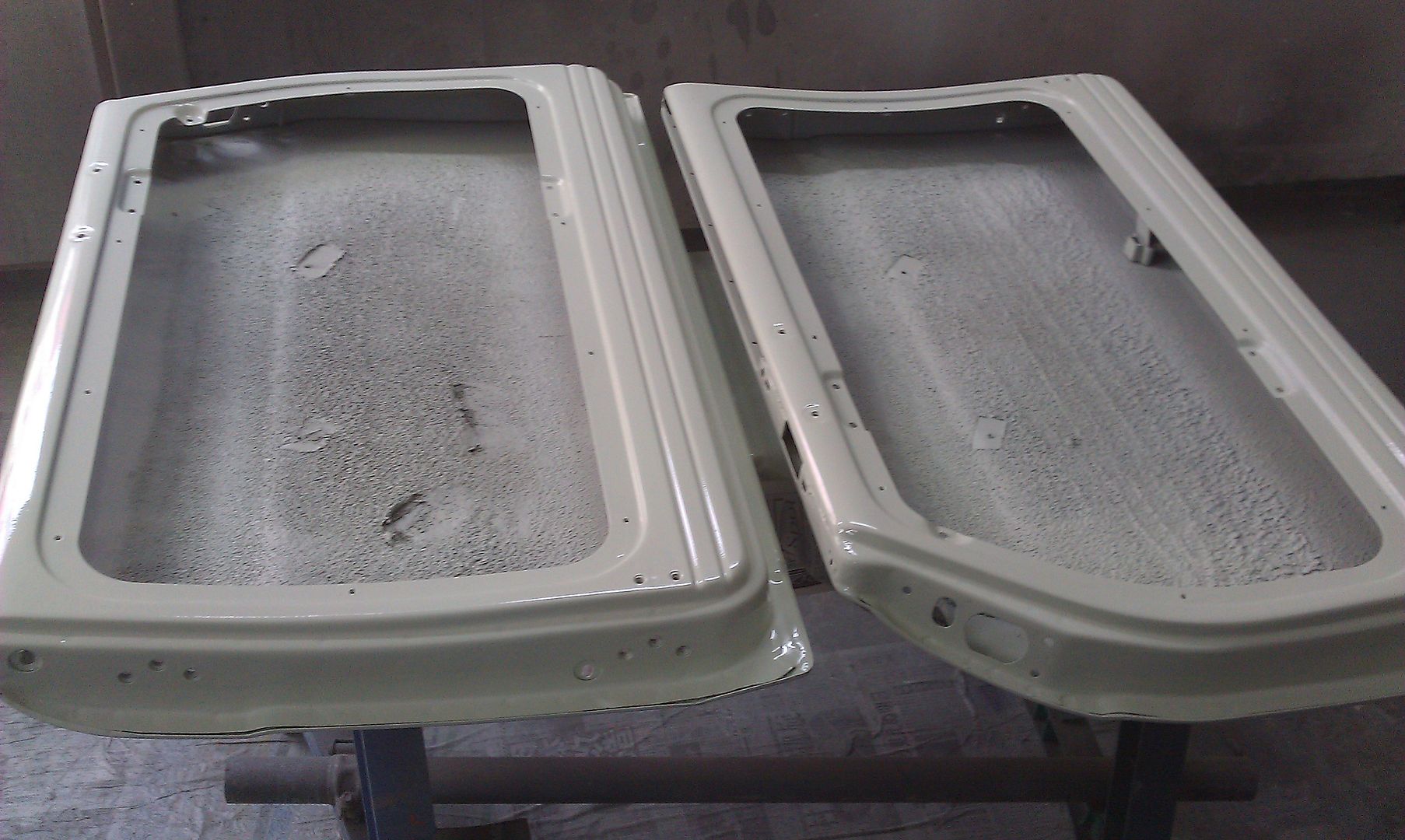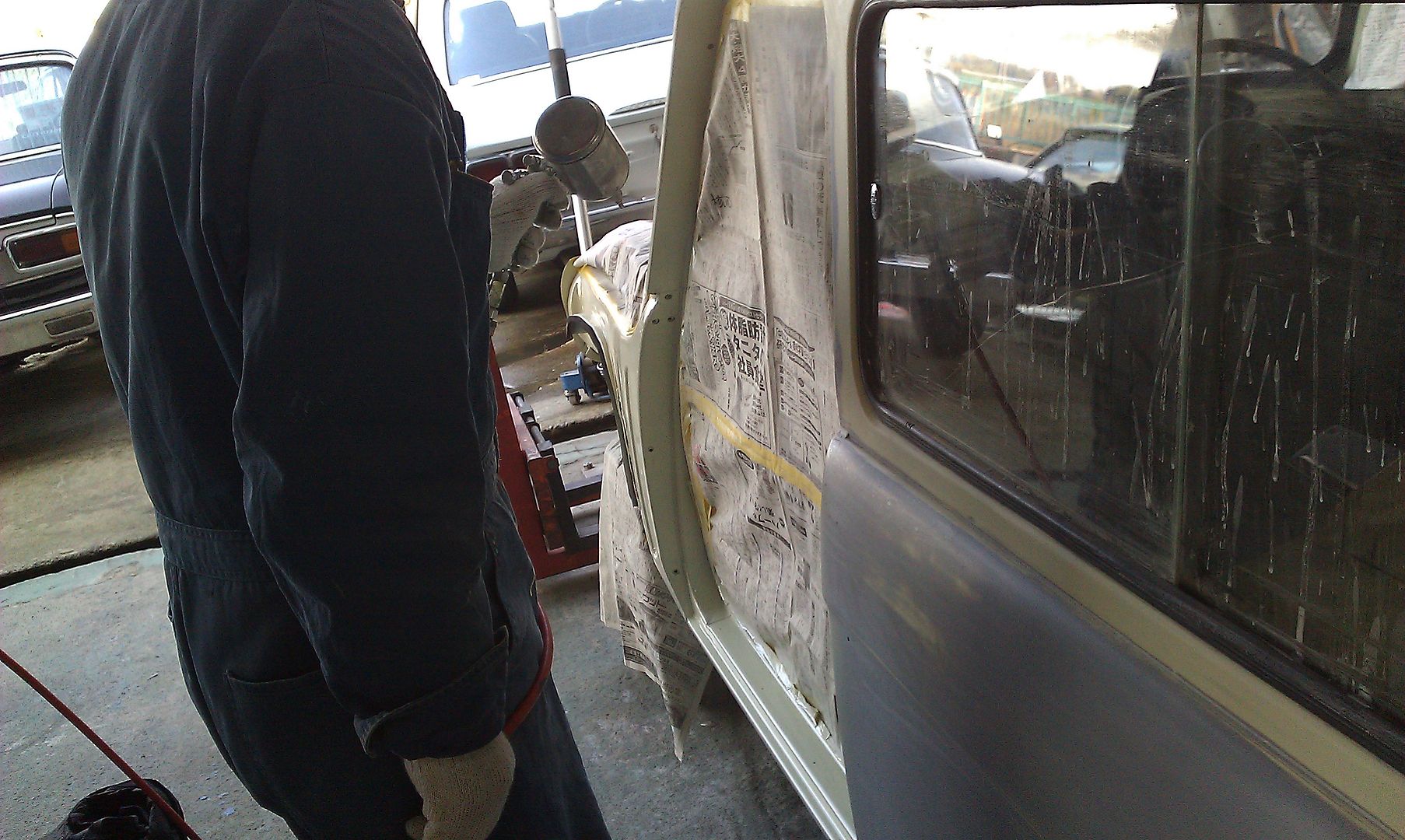 The door jambs got a coat of paint as well!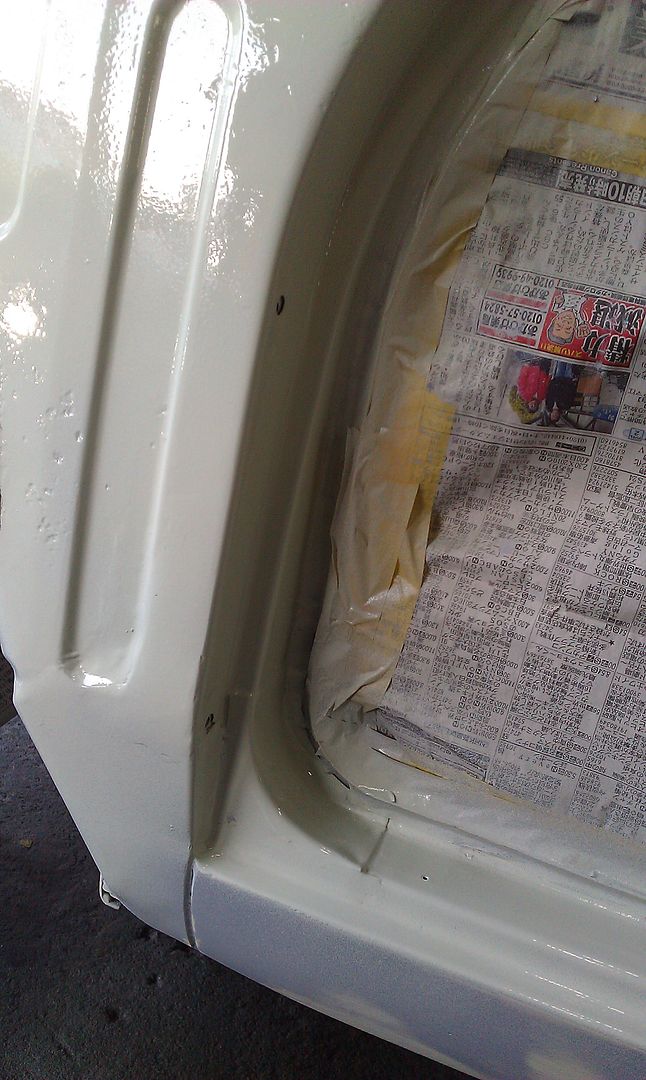 Then the fenders got set on.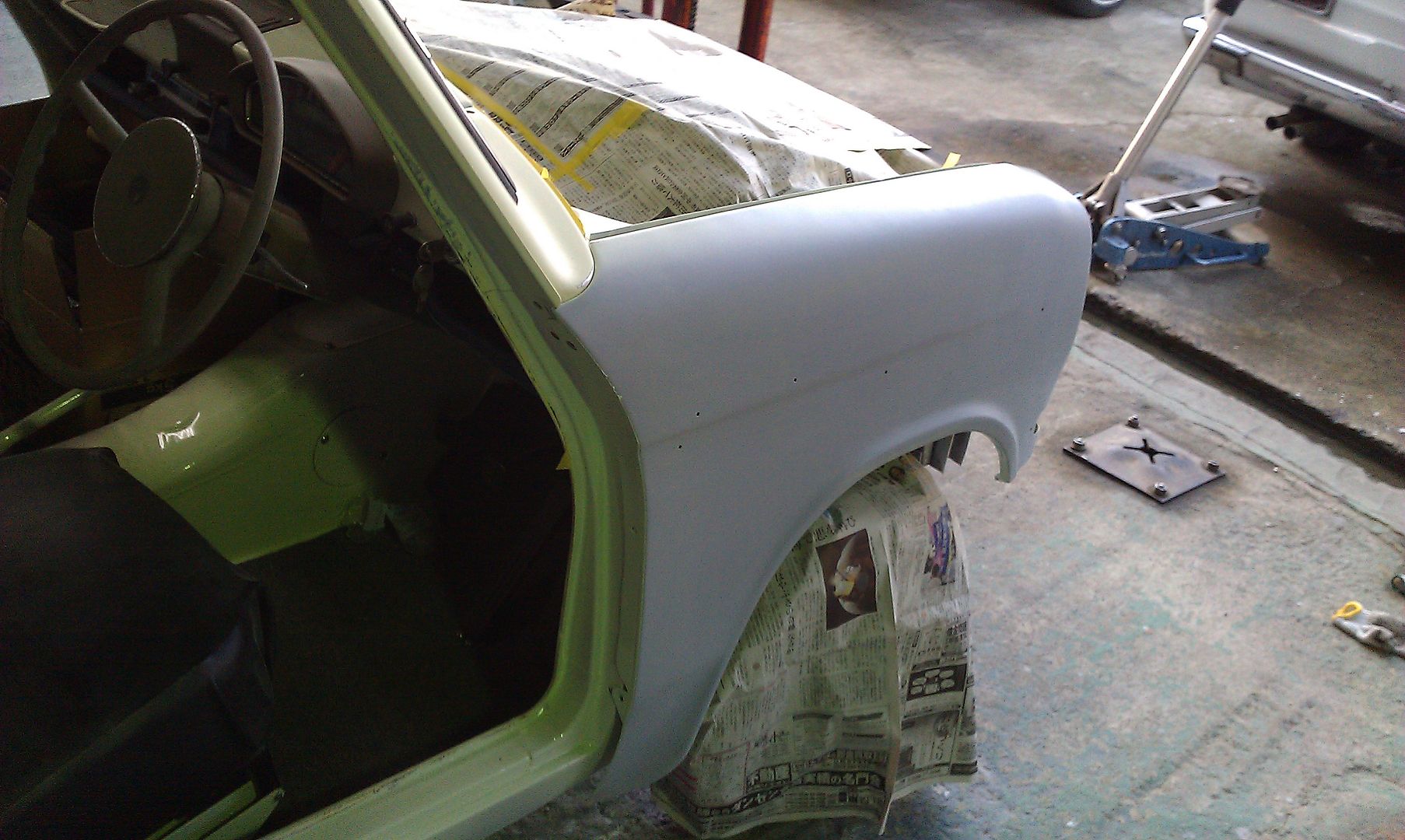 And that was it for Saturday. Sunday was the BBQ day and here's some of the metal that showed up!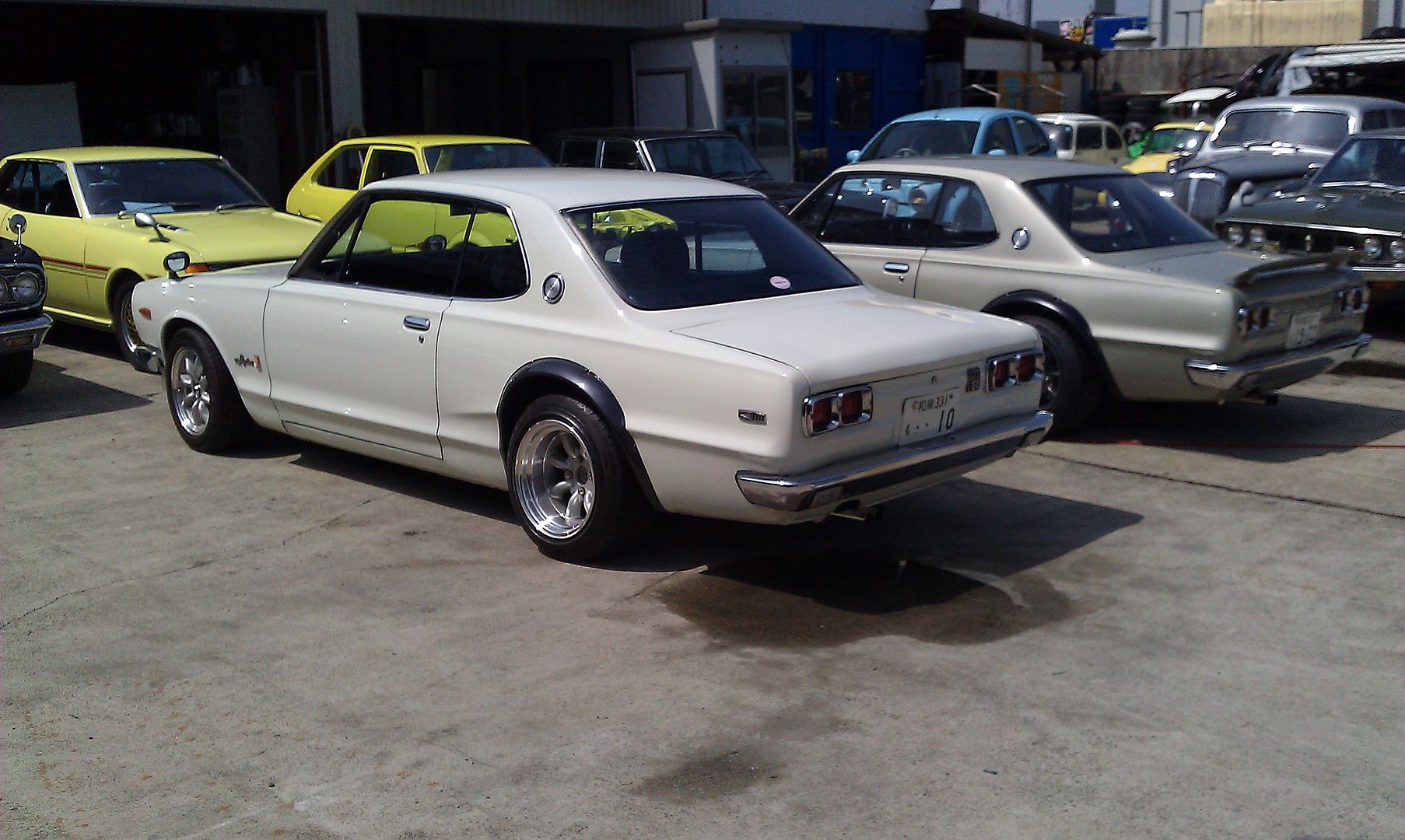 These are both customer cars that the shop is just about finished with. Both customers came to enjoy the BBQ and check out their gorgeous rides!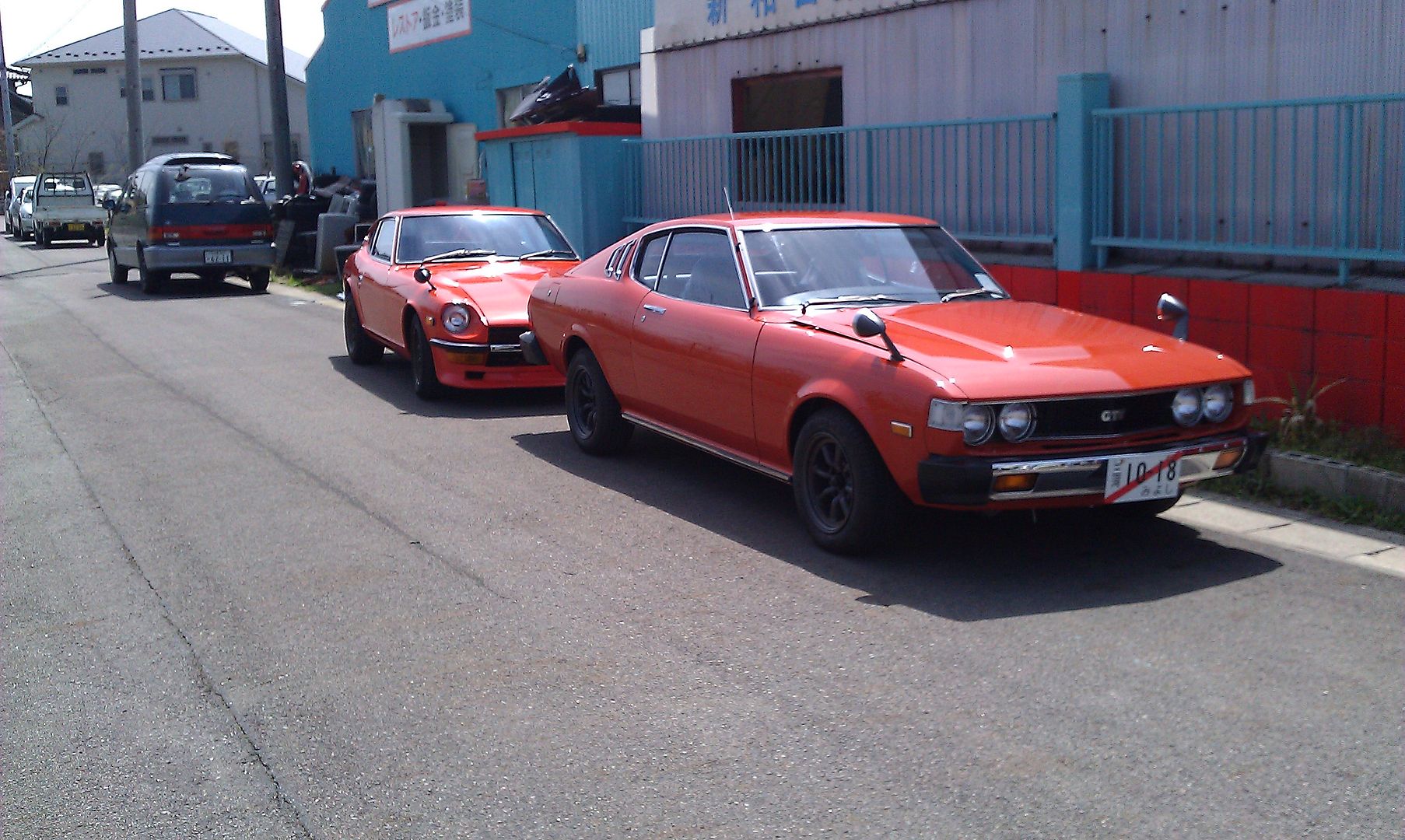 That's all for now! Until next week!
Navigation:
360 Page 01
360 Page 02
360 Page 03
360 Page 04
360 Page 05
360 Page 06
360 Page 07
360 Page 08
360 Page 09
360 Page 10
360 Page 11
360 Page 12
360 Page 13
360 Page 14
360 Page 15
360 Page 16
360 Page 17
360 Page 18
360 Page 19
360 Page 20
360 Page 21
360 Page 22
360 Page 23
360 Page 24
360 Page 25
360 Page 26
360 Page 27
360 Page 28
360 Page 29
360 Page 30