Alright, so I got sidetracked with the hood. We've been largely ignoring it because we knew it was bad. We did entertain the idea of searching for a new one (or one in better shape than this one), but that lasted about one day, haha.
So I busted out the shop grinder and got to work on removing the almost 1/4 inch think bondo!
You can see that the old shop did weld in new steel, but this wasn't exactly what I had in mind when I asked them to. All they did was hammer the old steel down and weld in some patches. Then they caked on bondo as if they were sugar crazed kids putting icing on a cake!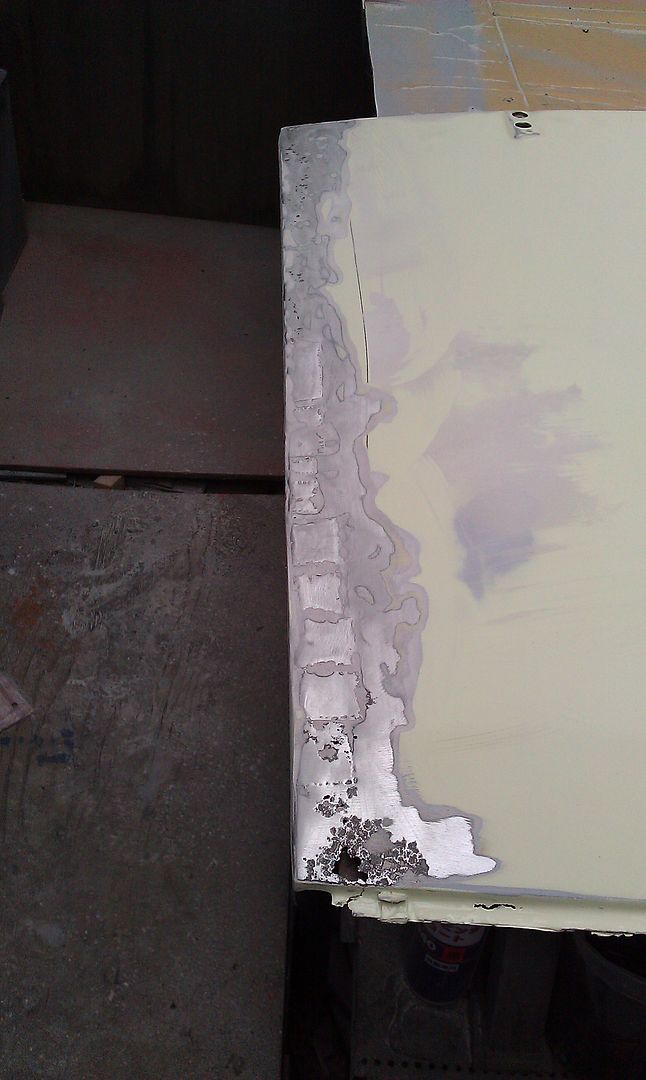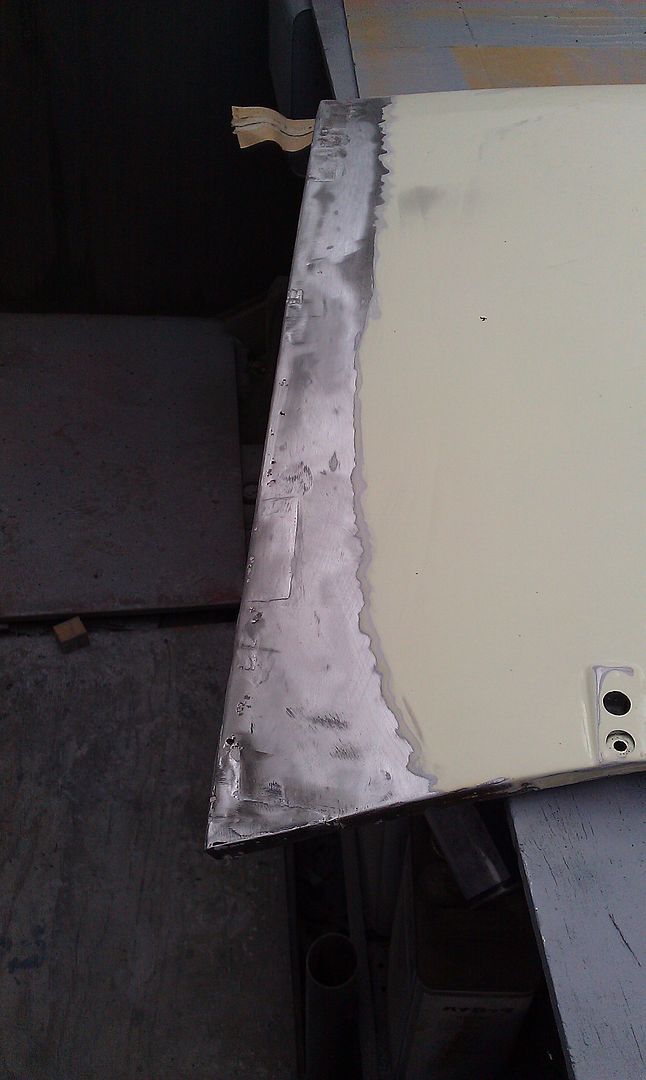 Then Sugiura san decided to work his magic. Only this time, I was there and got to see it first hand. So I said to myself "To hell with wet sanding, I want to see how this is done!" So, I present you my short picture diary of how to make new steel do whatever you ask it to do!
He starts by making measurements and writing them down on the closest piece of trash he can get his hands on.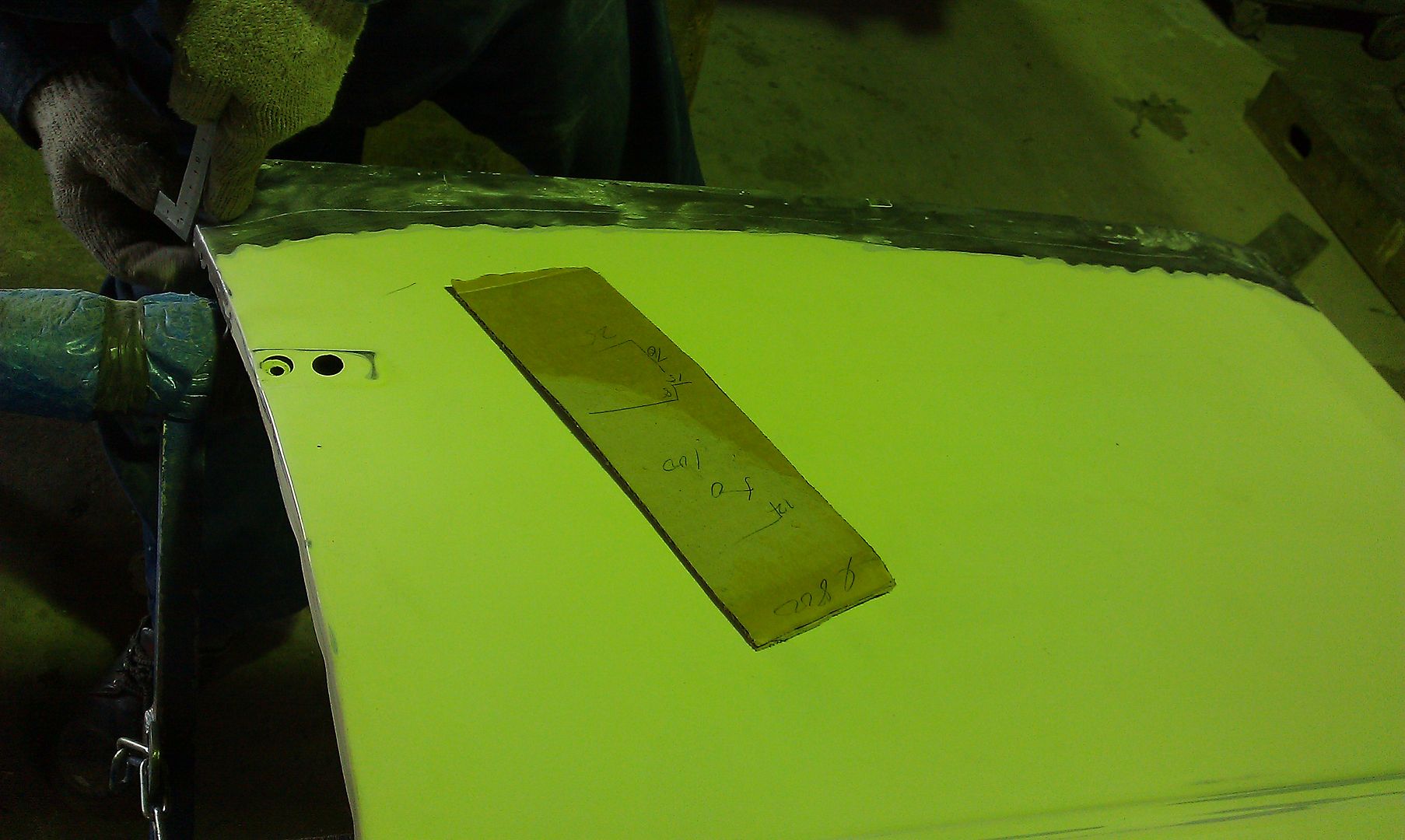 Then he pulls out this huge piece of steel and makes marks corresponding to the measurements.
And then this hugely massive machine makes quick work of perfectly cutting the steel.
Hard to imagine what this simple piece of steel will become.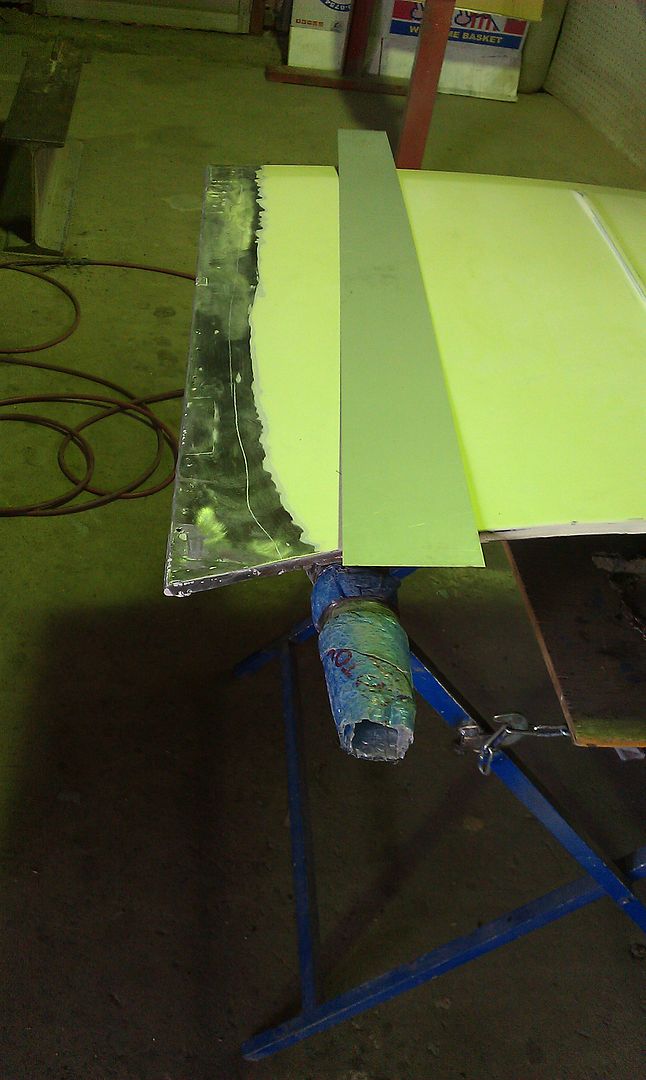 After some solid hammering...
... and a trip to the metal brake we have a basic shape starting to form!
Work on removing the old steel without destroying the frame underneath begins.
Then, a short mock up and decision making on where exactly to make the big cut.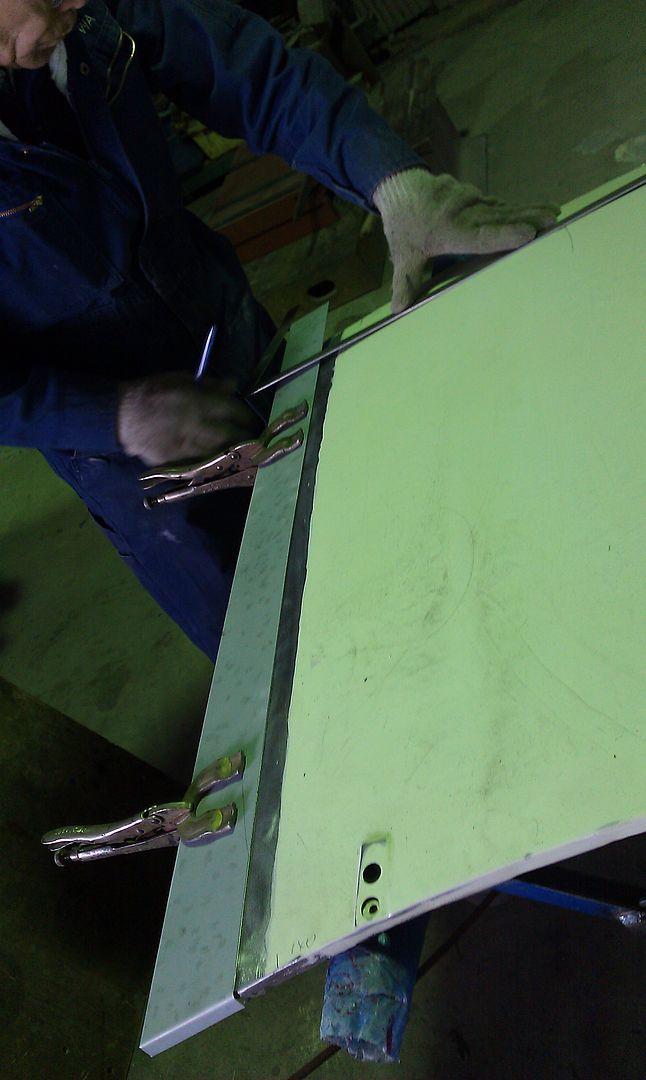 Another trip to the metal brake...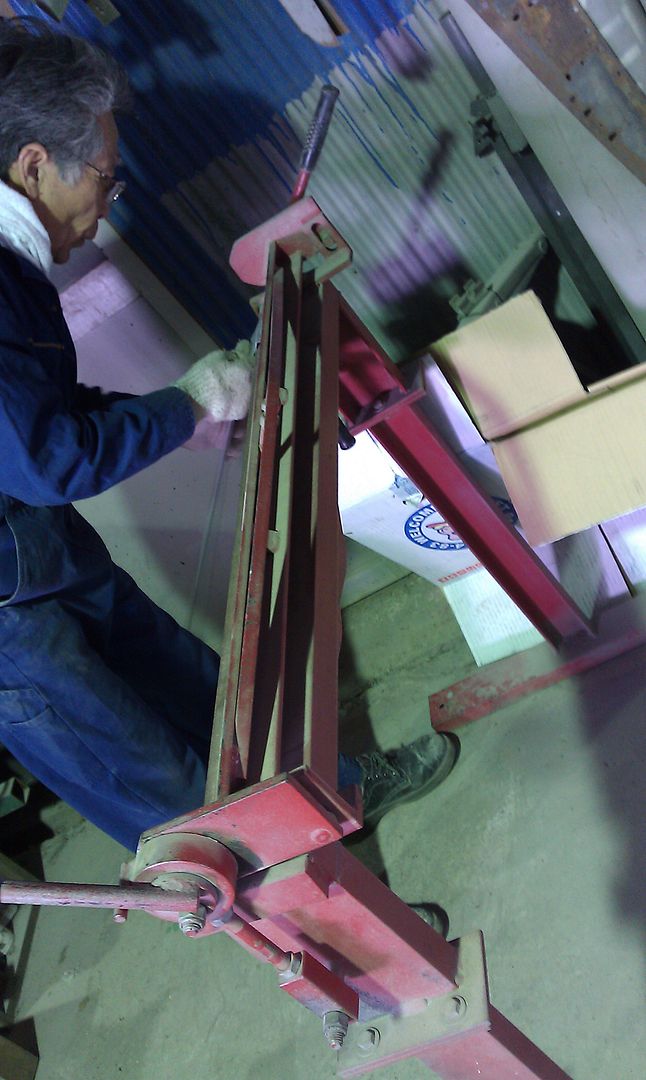 ... and now we're getting pretty close!
Old nasty bits cut off.
And then it was time for the big cut!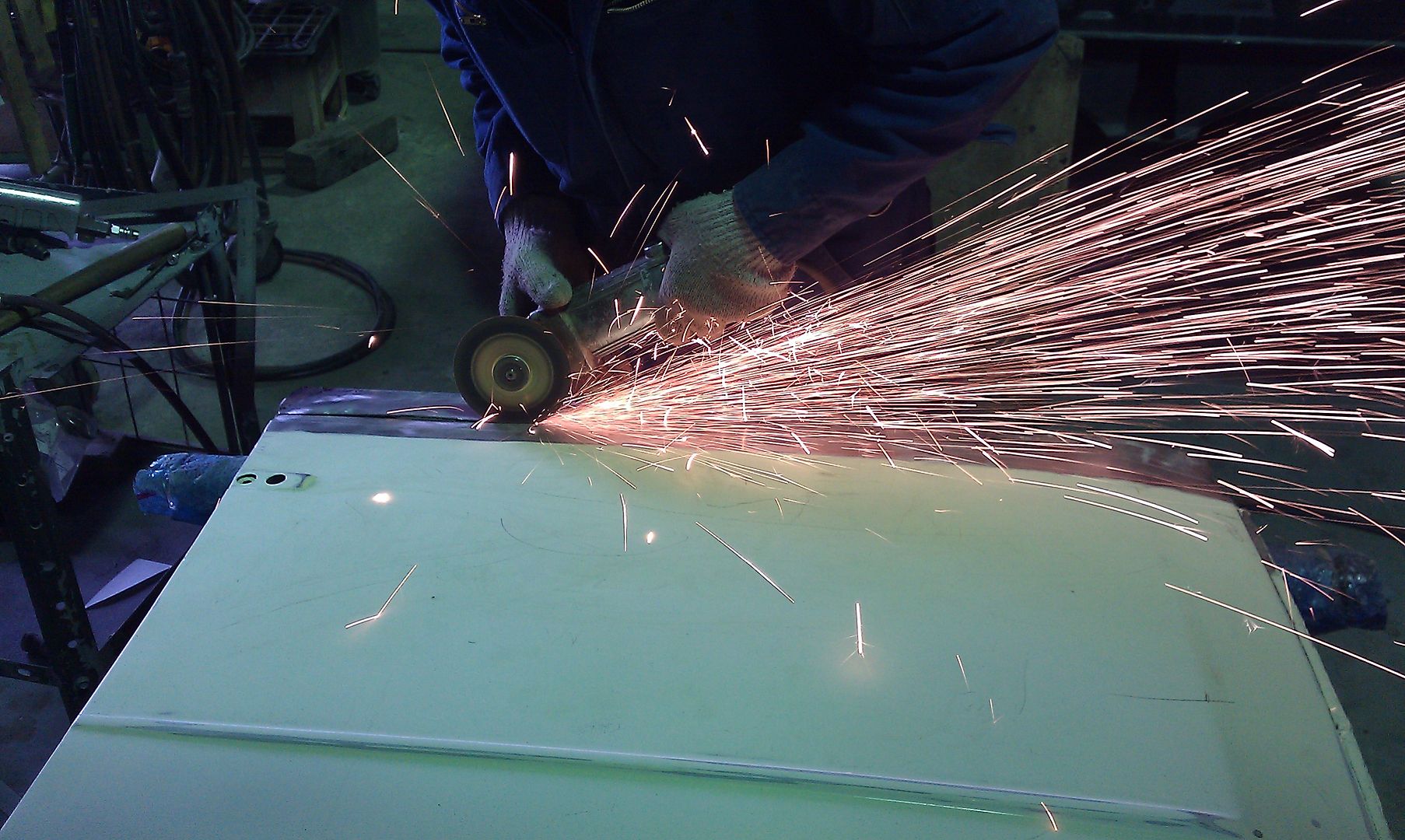 Removing old rusted out spot welds.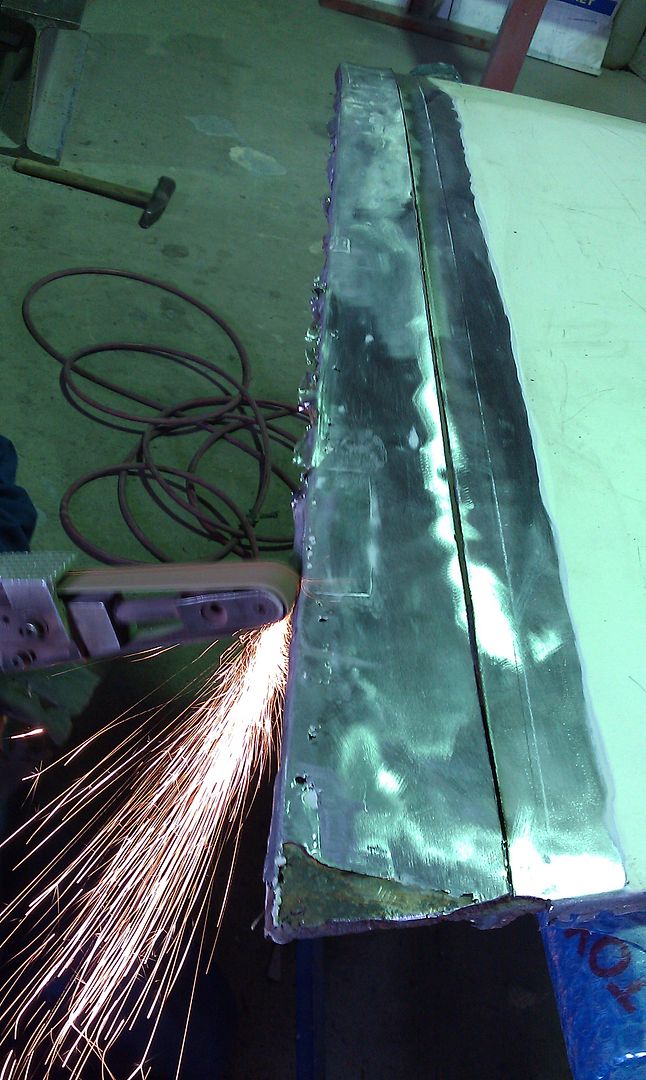 And the nasty metal is out!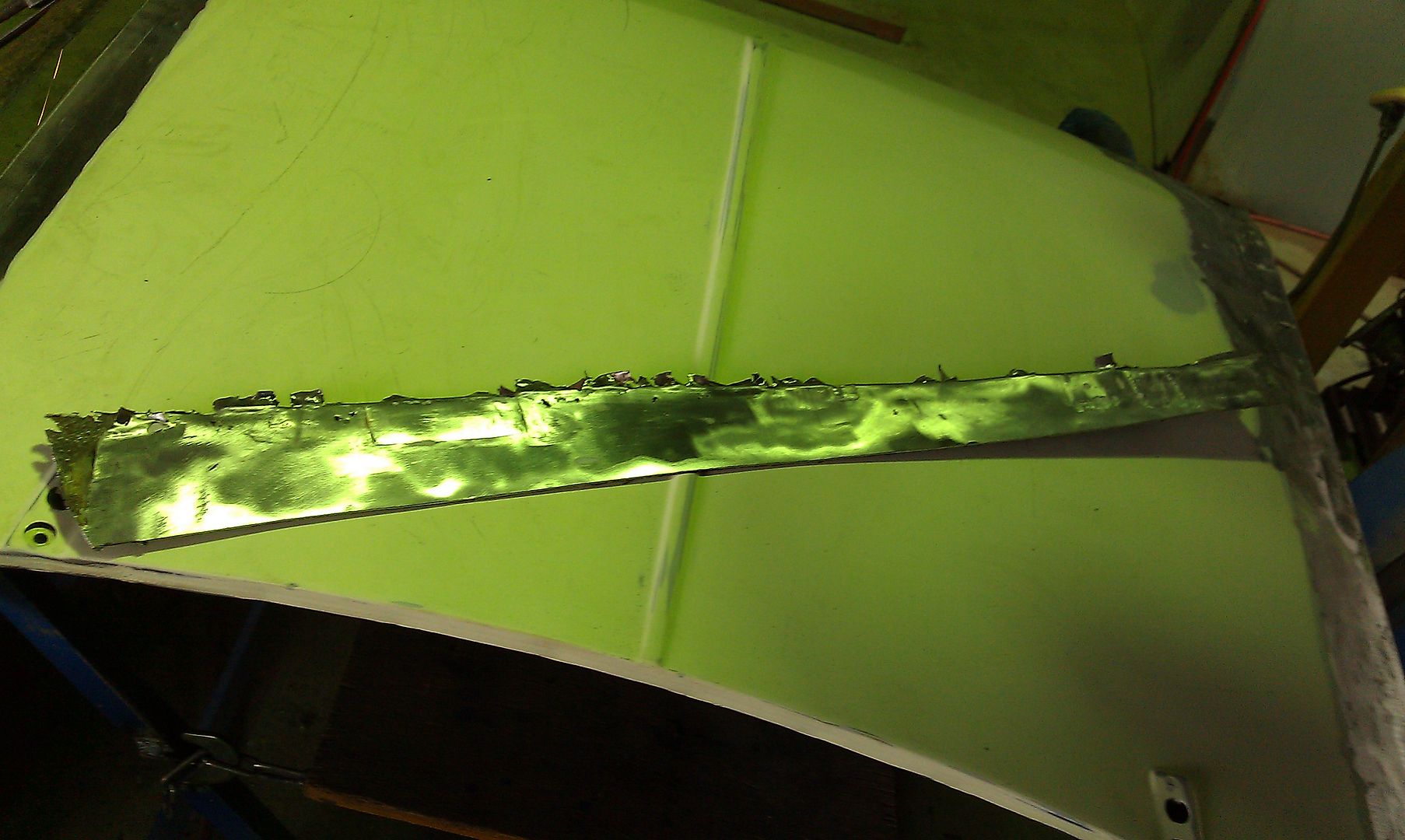 Work on the metal frame underneath.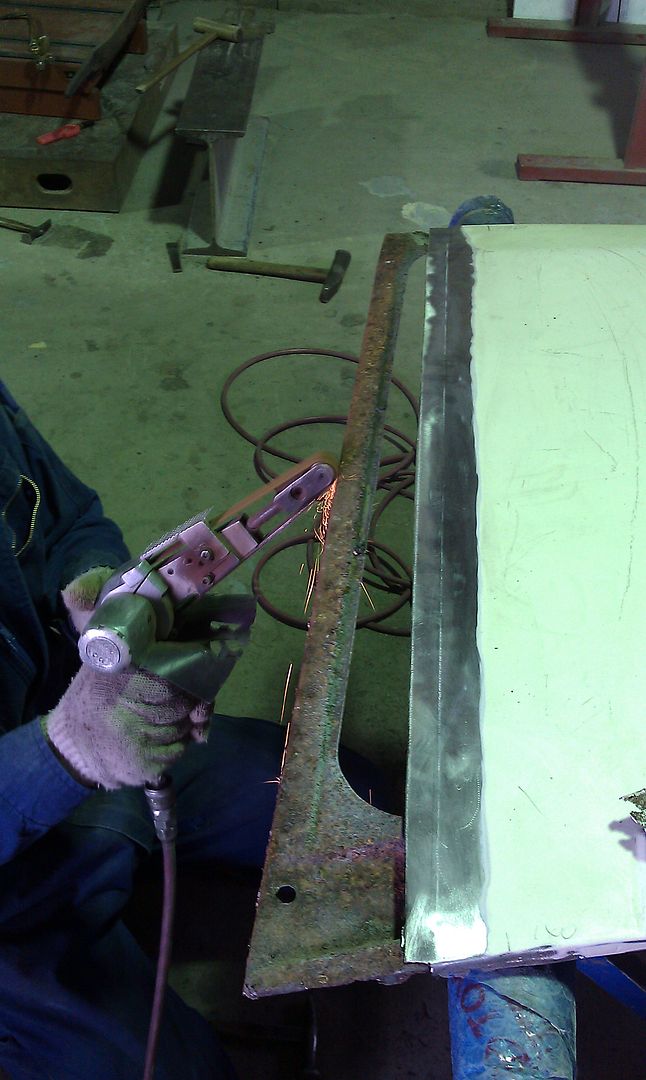 Old and busted, new hotness!
Here he mocks up with the fender making sure that the curves and bends all match up perfectly.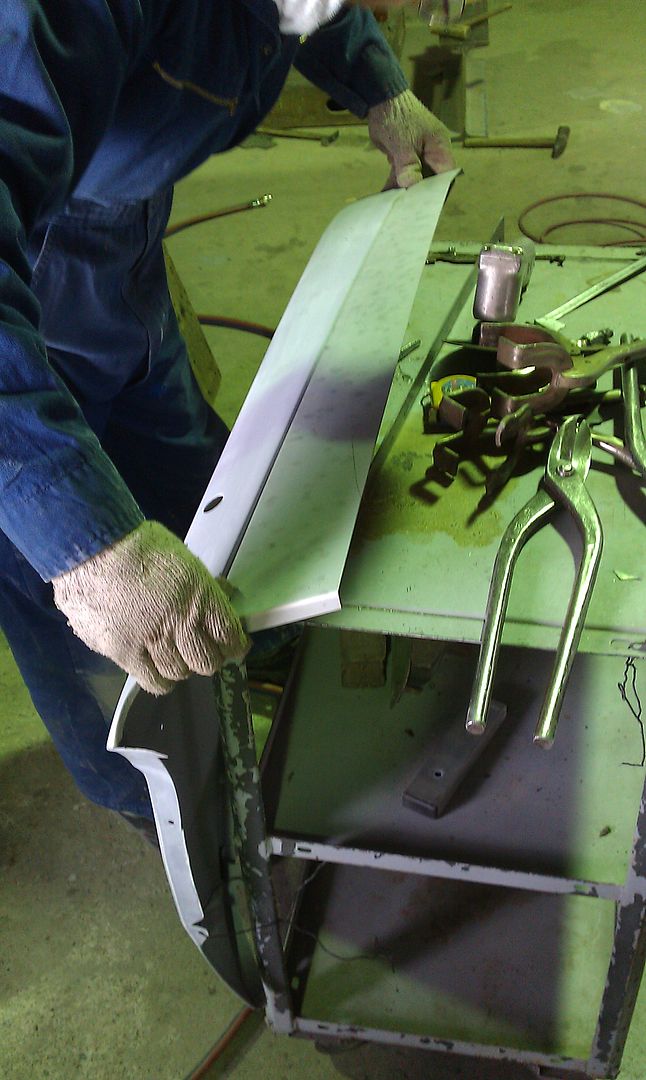 Then it's time to make a short step down in the remaining metal so the new metal has something to be spot welded to.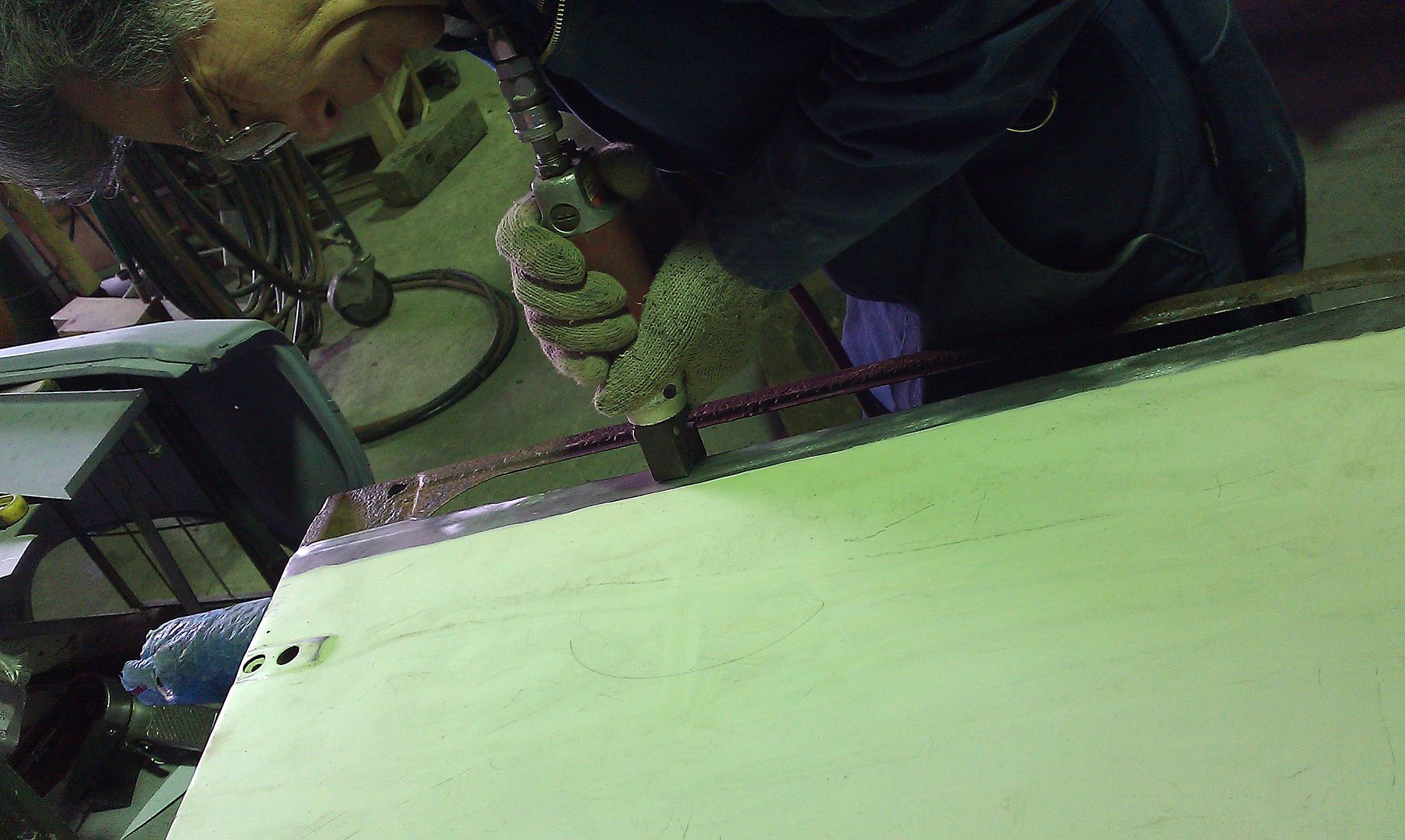 This tool made really quick work of something that would have taken me hours, haha.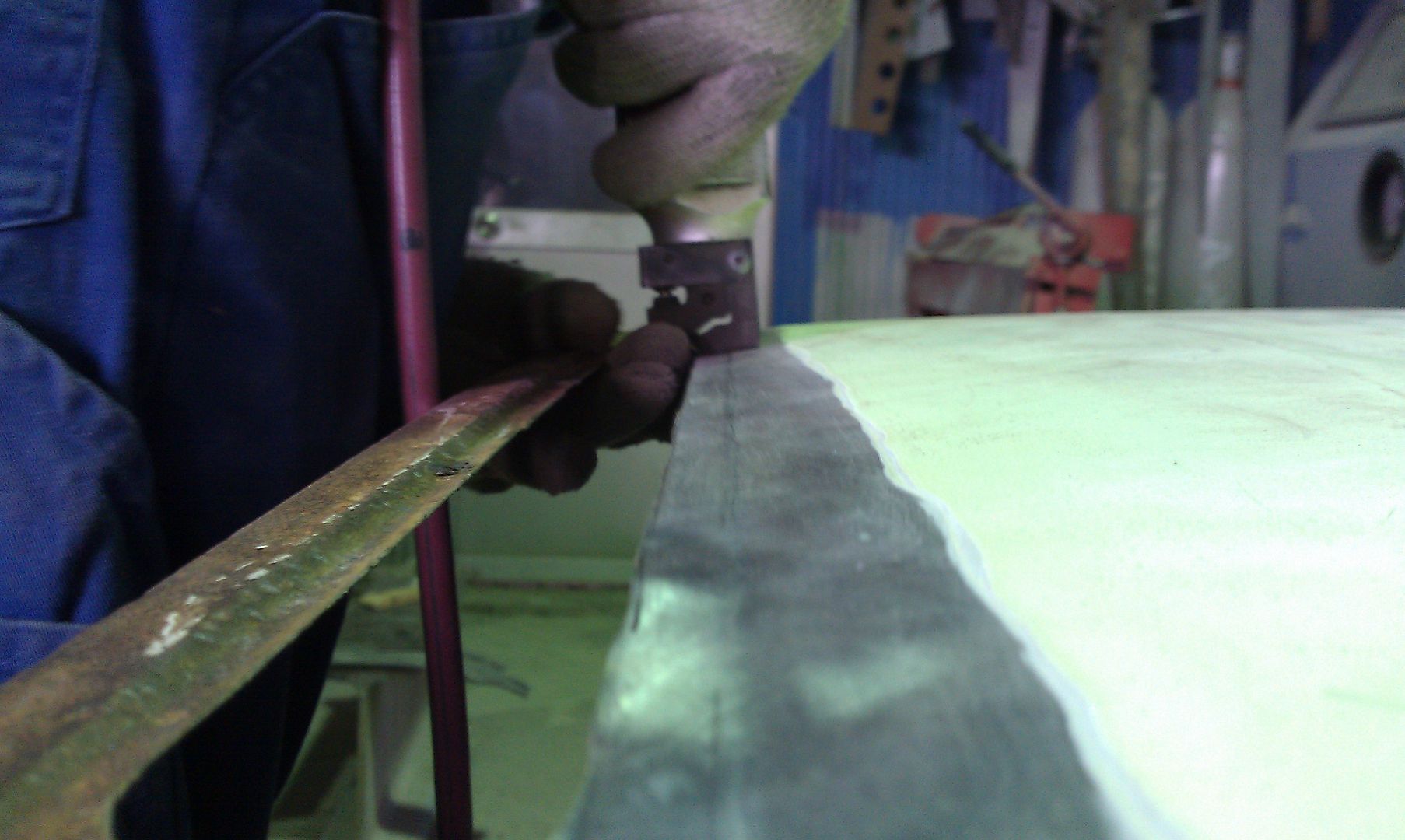 More mocking up to make sure that everything is aligned perfectly.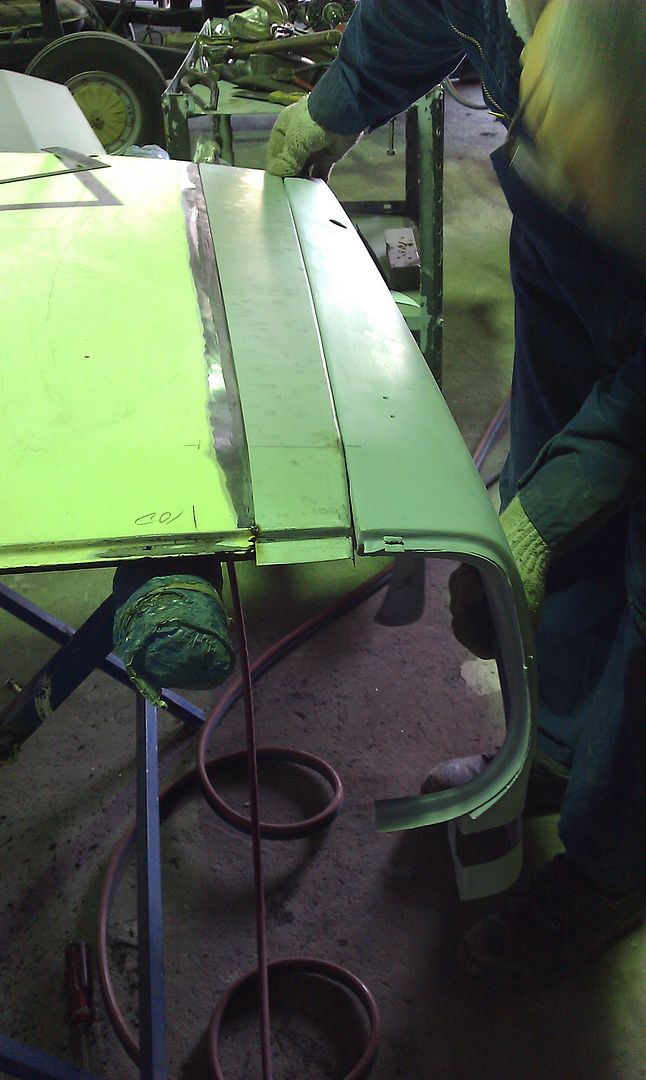 And then he pulled out the biggest, meanest looking spot welder I've ever seen, haha.
Tacking it into place.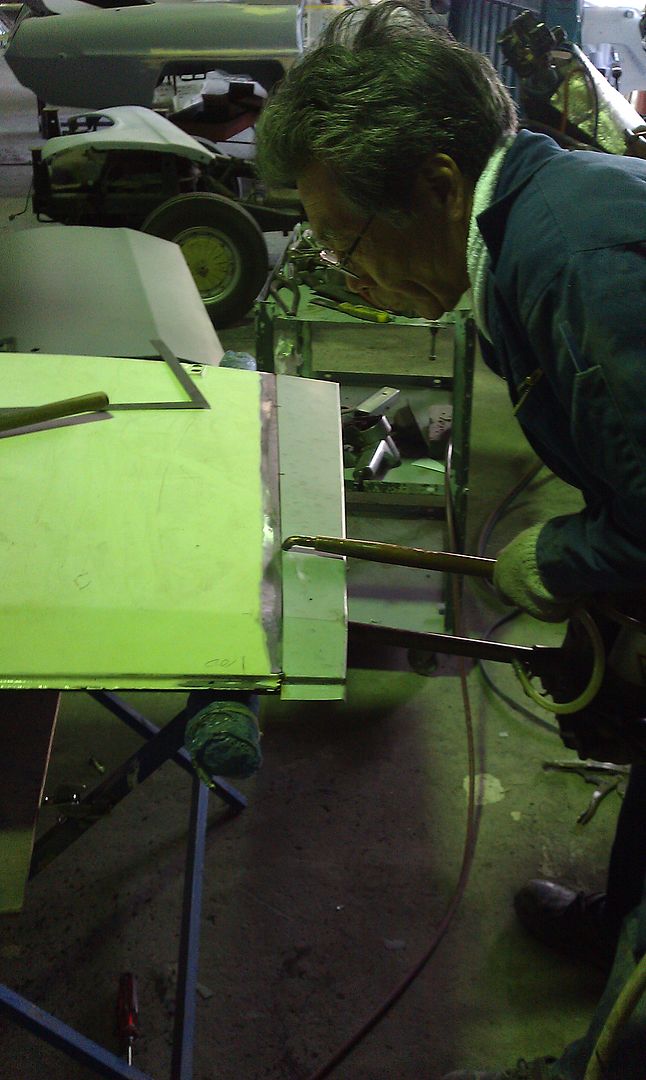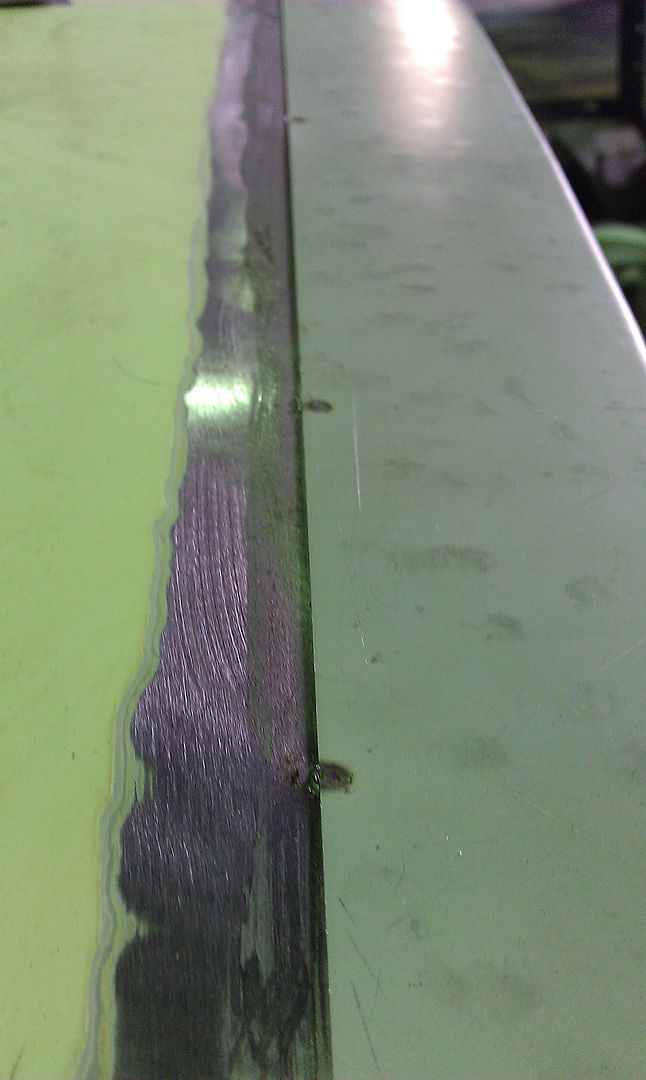 Spot welding the sides on.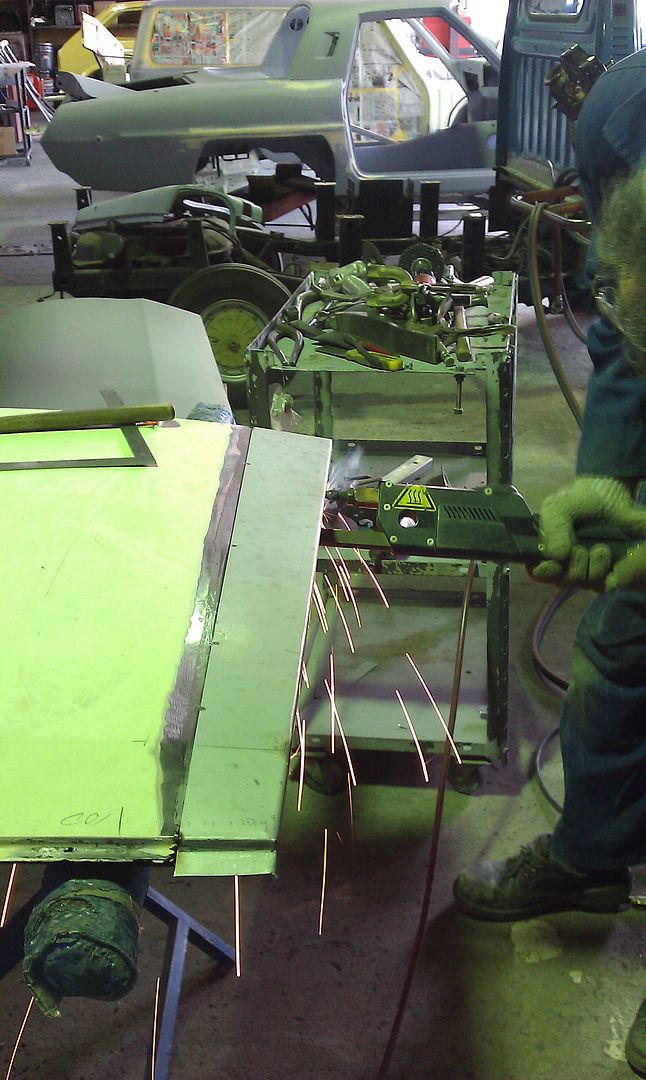 Oh man that looks so good.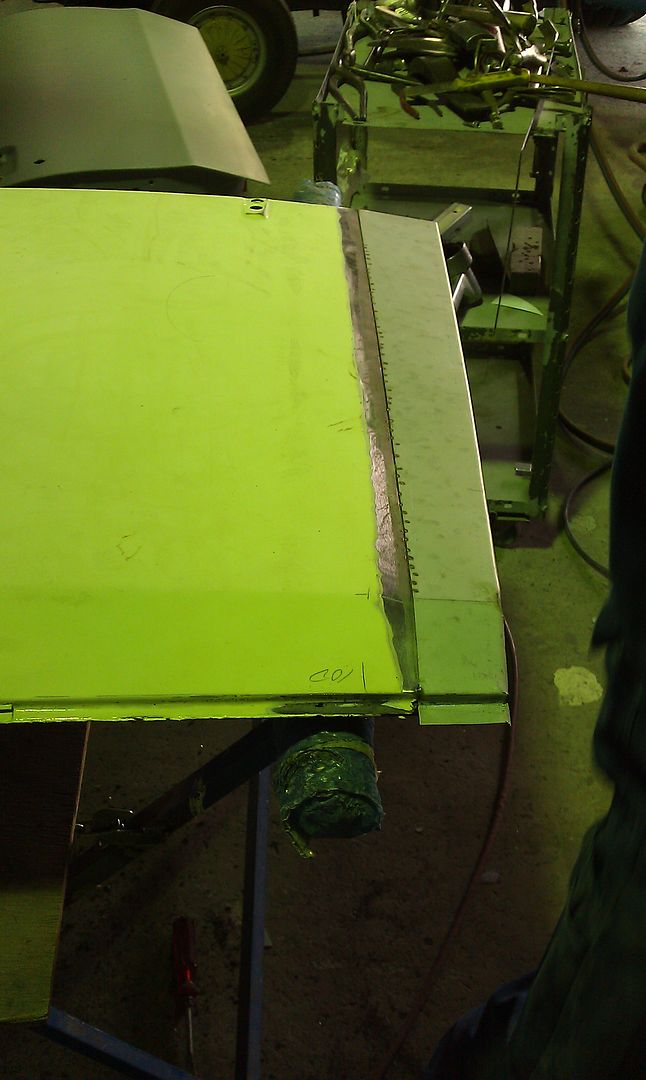 He's not quite done yet and the difference is already like night and day.
More replacement of bad, rusted out steel.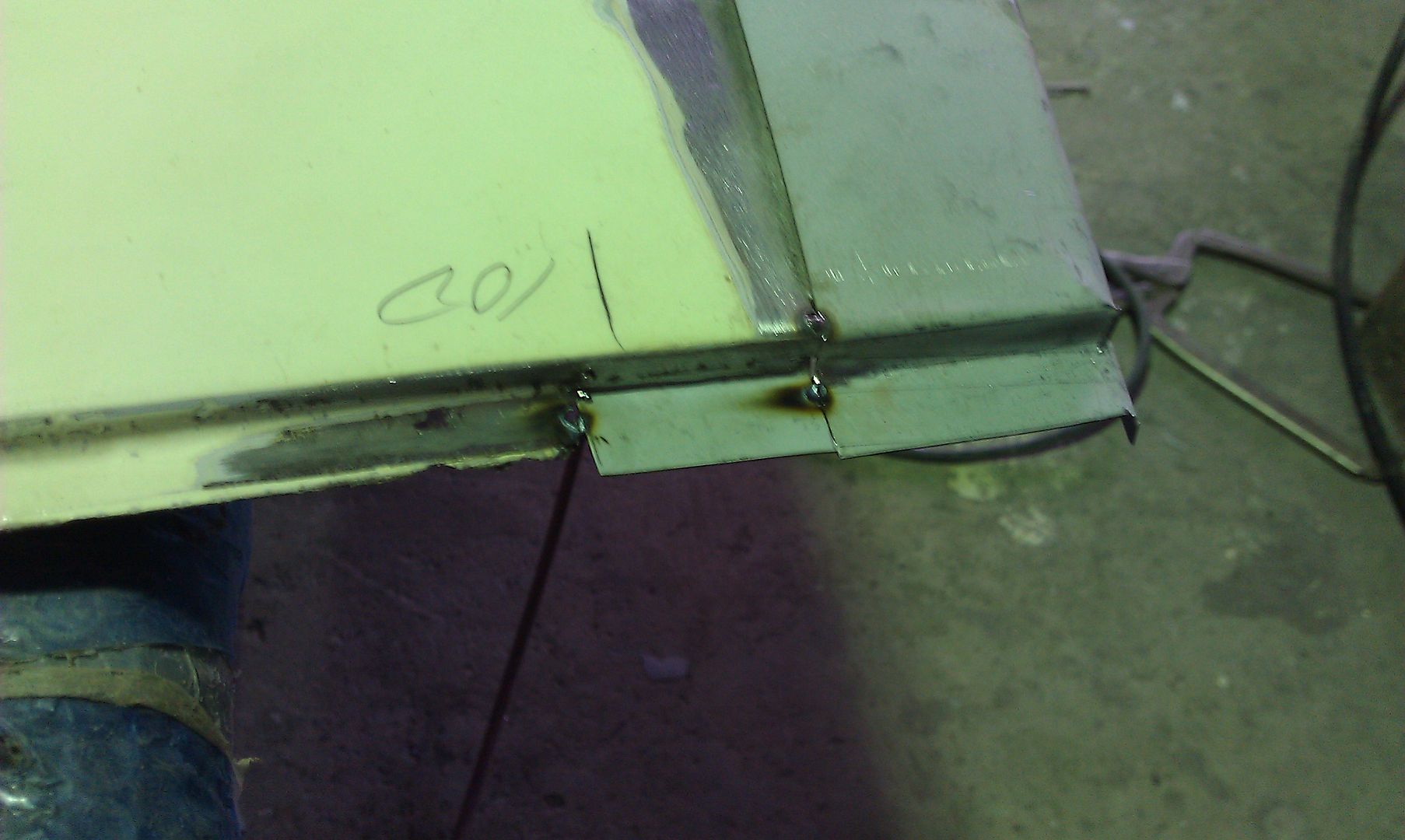 I know that it's digital and it can only be as bright as the color white on my screen, but I still can't bring myself to look directly at the weld, haha.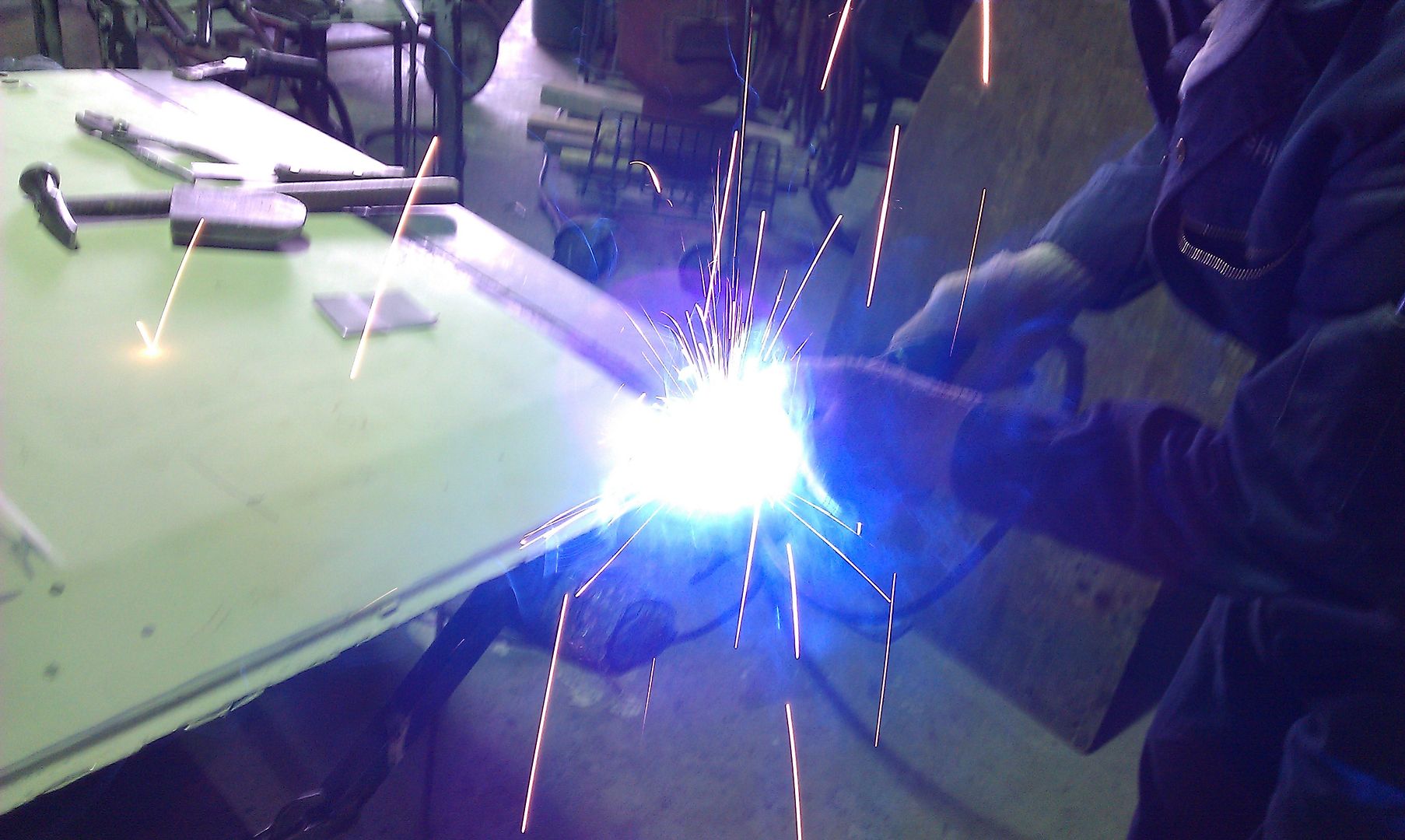 These parts had to be MIG welded on because the frame underneath prevented use of the spot welder.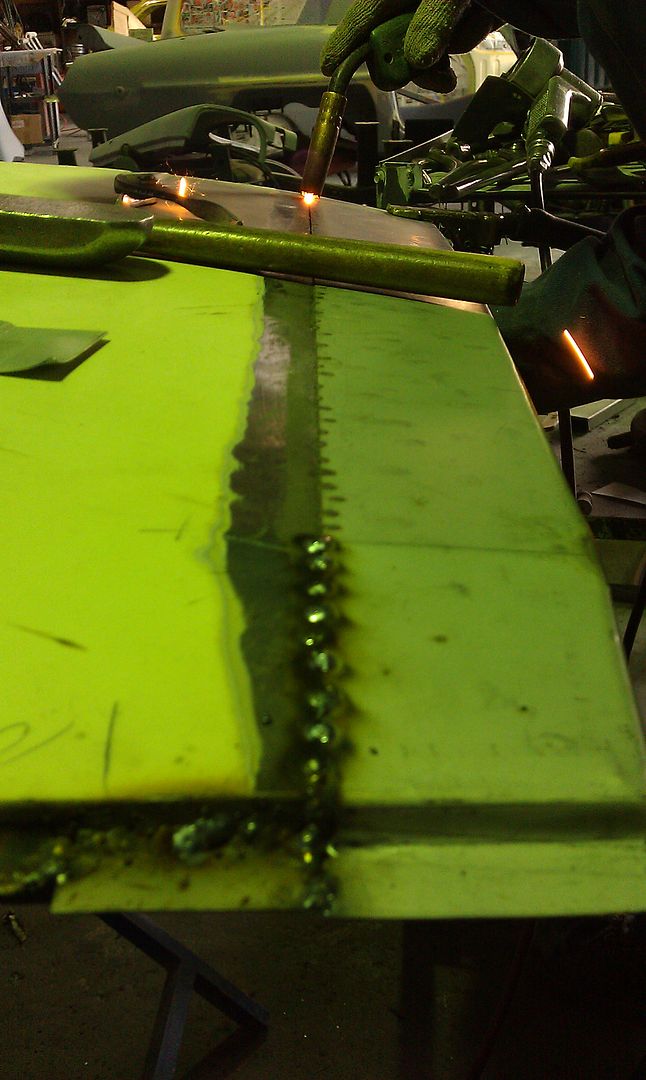 And that's how it's done! Nothing like watching someone who's been doing this for longer than I've been alive get to work. A little bit of body filler and that will look better than new!
And that was when 6 o' clock rolled around today, more to come next weekend!
Navigation:
360 Page 01
360 Page 02
360 Page 03
360 Page 04
360 Page 05
360 Page 06
360 Page 07
360 Page 08
360 Page 09
360 Page 10
360 Page 11
360 Page 12
360 Page 13
360 Page 14
360 Page 15
360 Page 16
360 Page 17
360 Page 18
360 Page 19
360 Page 20
360 Page 21
360 Page 22
360 Page 23
360 Page 24
360 Page 25
360 Page 26