I went and paid for the car and got all the paper work and the keys. I really didn't want to drop $150 on a car carrier and then have to maneuver the thing down tiny Japanese streets so I figured if the tires had any air left in them and the brakes work we'd just tow it back. Asking for inflated tires and working brakes from a car that has been sitting in a field for 6 years is a tall order.
To our surprise though, it had both inflated tires and working brakes! We pulled it out, hooked a tow strap up to it and towed it home. It went completely smooth without a single hitch! I was utterly shocked!
Here she is sitting in her little corner waiting for us to get started.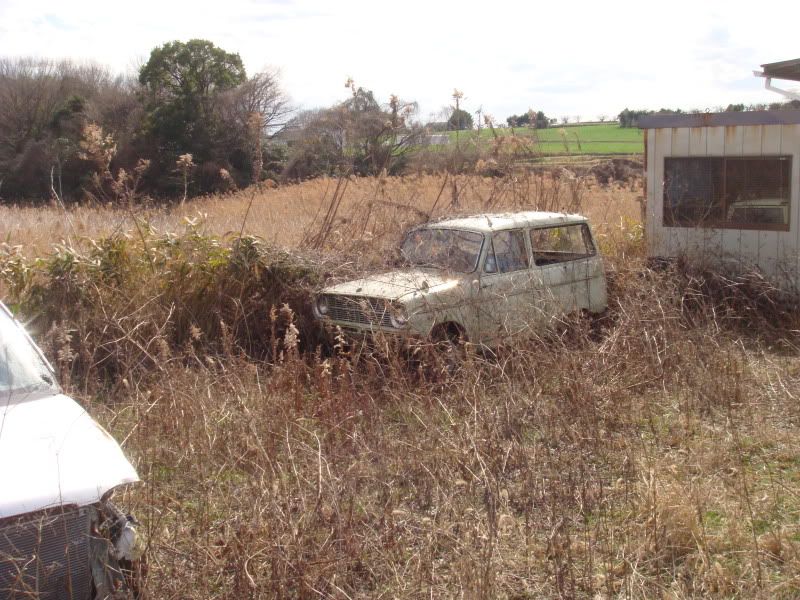 Toyguy and I got out there and started pulling weeds out to clear the car off. Oh, and RedSunday, I am a tall guy, but that is one tiny car!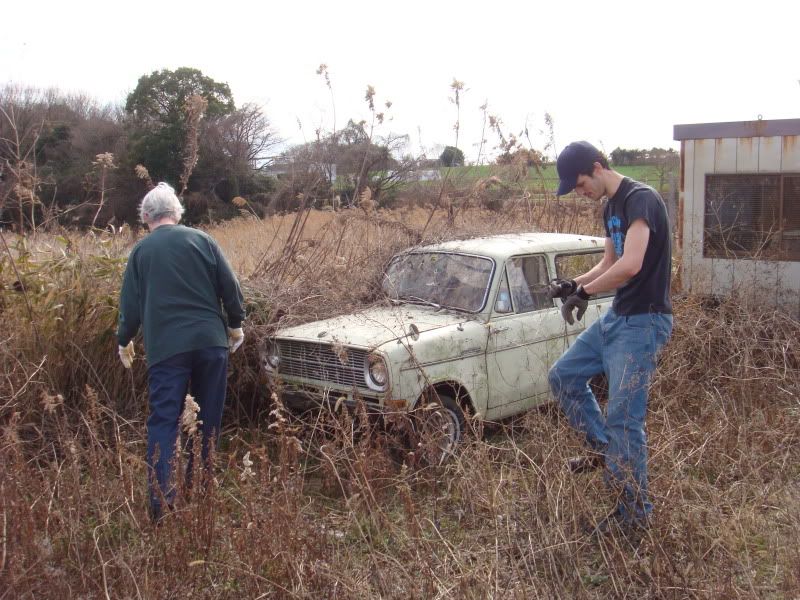 A shot of the interior with the door open. It looks pretty bad, but with a little cleaning she'll look brand new!
Thunderbird 1 in position!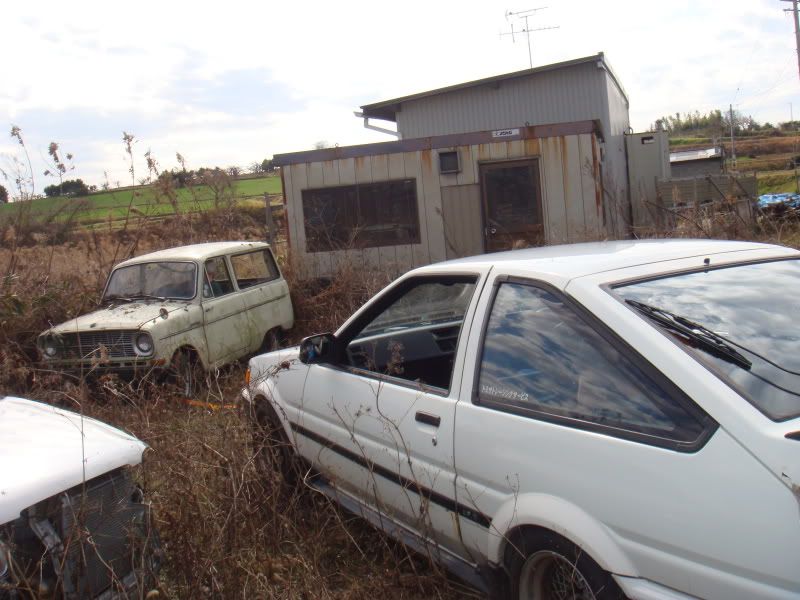 She's free of her old prison!
While we were cleaning out the interior so I could sit in it we found this little guy running around. He ended up hanging around for the entire ride back to my apartment!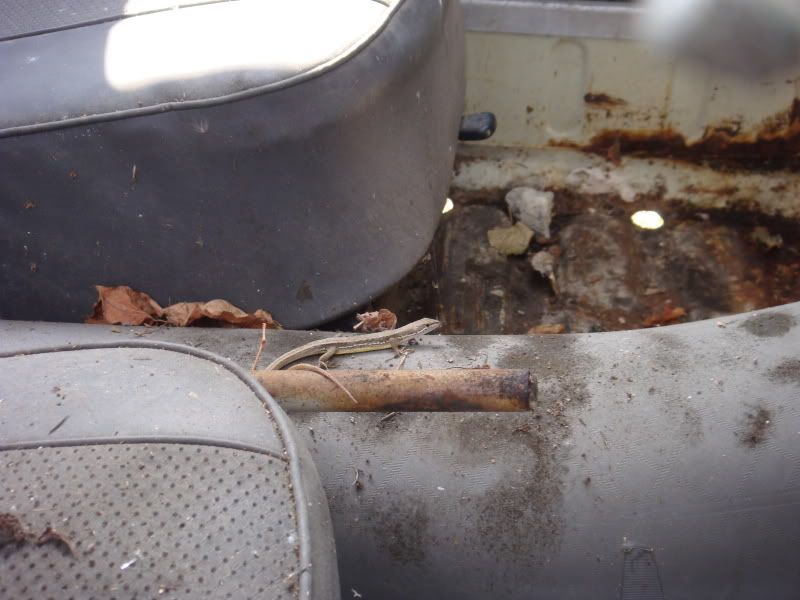 The engine, all filthy looking (scroll down for what she looks like after only a spray down).
Is that a circus bear in that car?
Towing her home!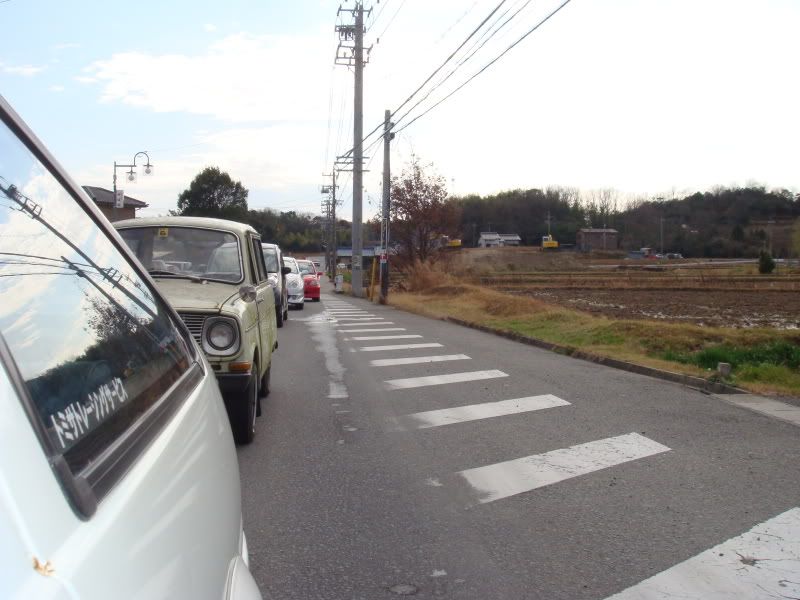 Opening her up to clear out all the junk inside.
Sitting in front of my apartment.
We found these in the trunk, I assume they are the original plug wires. It's also the only indication of a year that we can find anywhere on the car!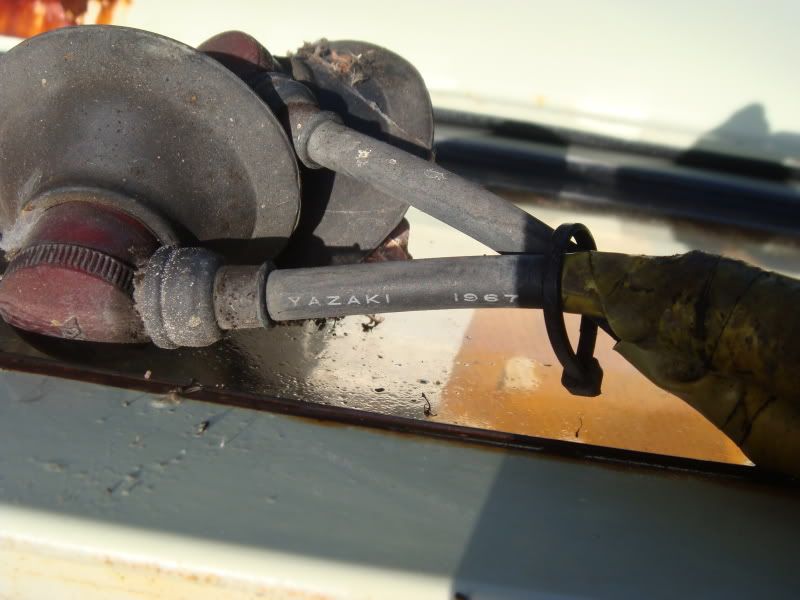 We decided to take her around the side and spray her down with some water and a cleaning agent meant for stove tops.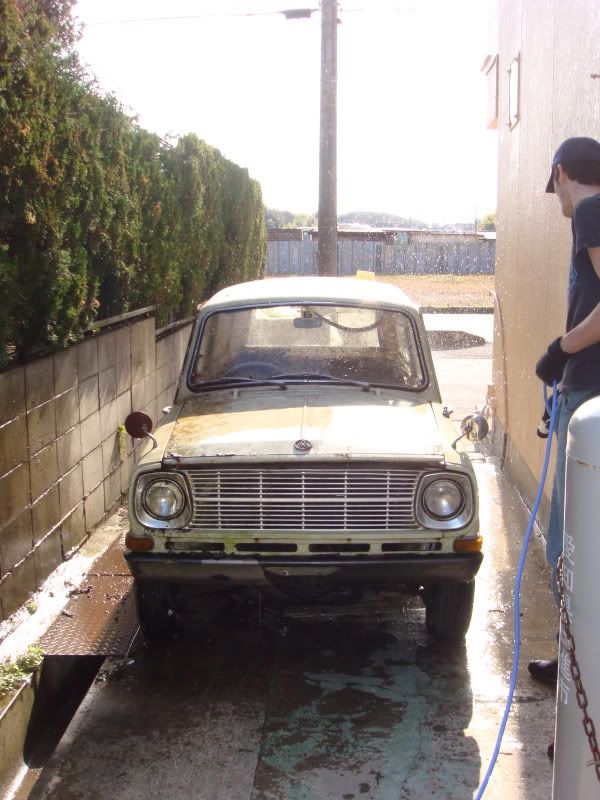 Ahhh, nothing like a good shower! Looks completely different from before, haha.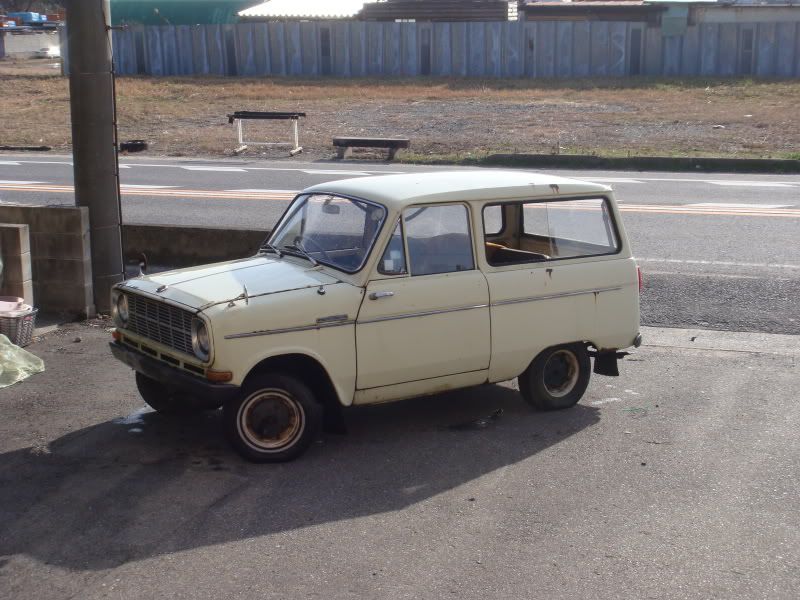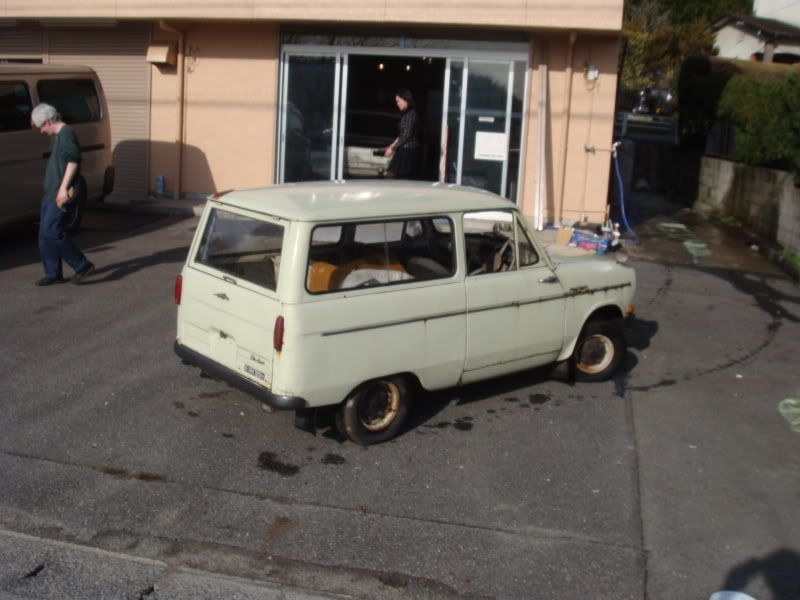 Pushed inside.
The engine while we were getting it running (looks much better than that filthy picture up top, haha).
Awesome car for an awesome day!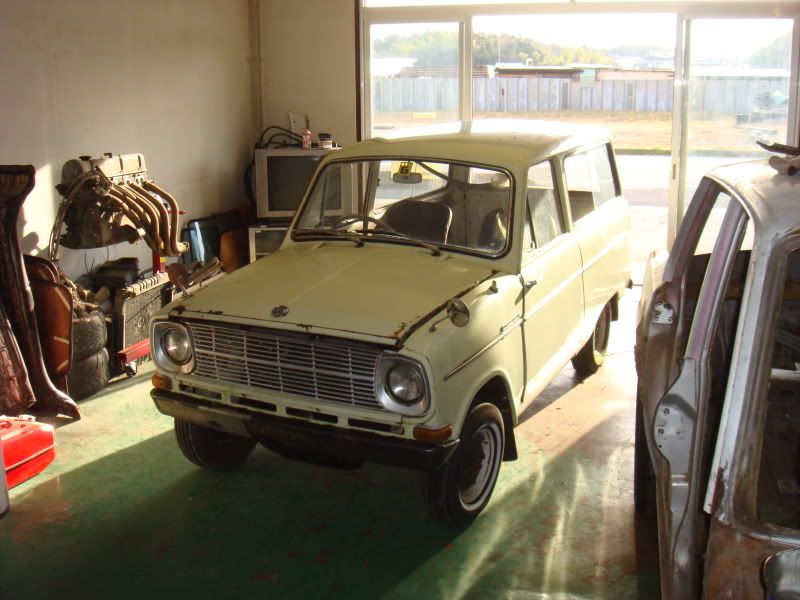 The rust is really not that bad, the worst bit is on the hood. Everything else is just surface rust. Planning on grinding the rust off, throwing some cheap primer on it, prepping the whole car and then dropping it off at a painter for a new coat of cream white.
While she's getting painted I can find or make new glass and clean up the trim and interior pieces.
She doesn't need much since she's incredibly solid, so a full frame off restoration might be too much. Going to stick with a light restoration and restore her to driver condition.
Should be an absolute blast!
Here's a short video of the engine running!
http://www.youtube.com/watch?v=8x9VC71imok
Head over to
Page 3
for more!
Navigation:
360 Page 01
360 Page 02
360 Page 03
360 Page 04
360 Page 05
360 Page 06
360 Page 07
360 Page 08
360 Page 09
360 Page 10
360 Page 11
360 Page 12
360 Page 13
360 Page 14
360 Page 15
360 Page 16
360 Page 17
360 Page 18
360 Page 19
360 Page 20
360 Page 21
360 Page 22
360 Page 23
360 Page 24
360 Page 25
360 Page 26