I was driving around aimlessly when I stumbled upon a group of cars sitting outside some guys place. First thing I noticed was the classic Celica and the R32 GTR. So naturally I had to stop and take a look. The GTR was pretty rough but the Celica was in pretty decent nick. Then off to the side I noticed a car that just had a very awesome presence about it. I ran up to it without a clue as to what it was. Had Mitsubishi 360 written on the side of it. I want to save this car so bad I can taste it. It just oozes with awesomeness! 
It's in pretty decent condition but the only thing I'm worried about is the busted window. It rains a lot in Japan so that means rain water just falls in and puddles up on the floor. So immediately the rear seats are probably shot, not to mention the carpet (although bad carpet is expected from a car of this age). If I'm lucky it wont have started to rust through yet.
I think it's funny cause it's just parked outside some old dudes house so he must be a car nut to have a Celica, R32, and this just sitting out there.


So I asked around and the old man who I though owned the car actually had no idea whose land it was or who owned the car (He might have just been scared of the 6 foot tall foreigner knocking on his door, haha). So I asked a few other people and one guy who lived across the street was kind enough to listen to my story. Told him that I think its an awesomely rare car and that I really want to restore it and he ran back into his shop to ask his buddy in there if he knew anything about that area. He came out with a calendar that was made by a place called "Car Communication Land Pit" and said that that shop owns that plot of land.


So I stopped by the shop and told them my story about how I found the car and that I want to restore it and they gave me some more information on it. They had it registered a while ago and put a new clutch in it at the time. Said the engine ran good and was supremely simple to work on. After some talking (felt like an interview, the Shacho made sure that I wasn't going to turn around and sell it to someone who didn't care or didn't know what it was) he decided to let it go at the perfect price! They were all extremely nice and very surprised about what I did to find out about the car, haha. We all stood around and talked about classic JDM fun for an hour or so, was an awesome evening.

Here's a picture of the car!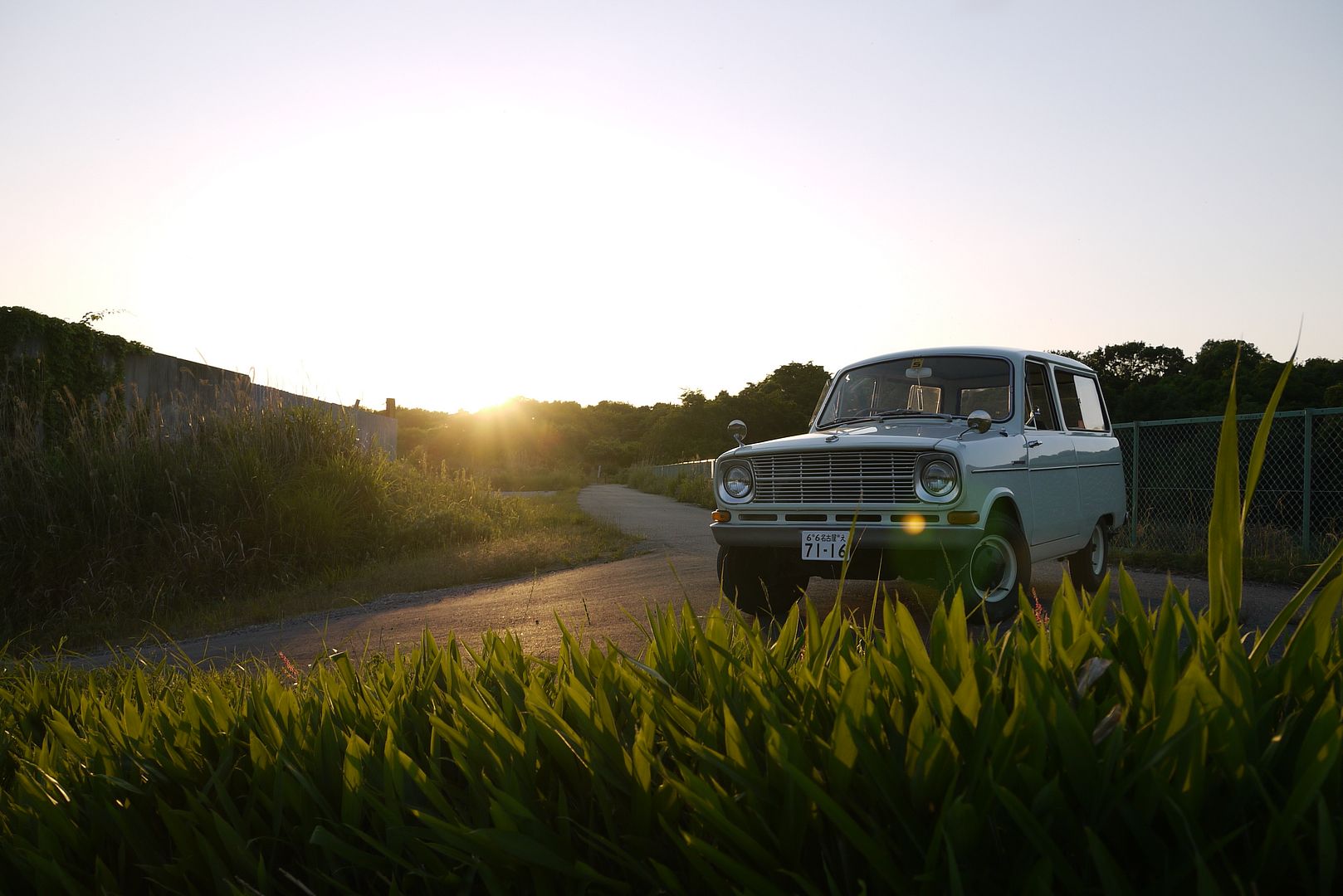 Head on over to
Page 1
for more pictures!
Navigation:
360 Page 01
360 Page 02
360 Page 03
360 Page 04
360 Page 05
360 Page 06
360 Page 07
360 Page 08
360 Page 09
360 Page 10
360 Page 11
360 Page 12
360 Page 13
360 Page 14
360 Page 15
360 Page 16
360 Page 17
360 Page 18
360 Page 19
360 Page 20
360 Page 21
360 Page 22
360 Page 23
360 Page 24
360 Page 25
360 Page 26
360 Page 27
360 Page 28
360 Page 29
360 Page 30
360 Page 31
360 Page 32