So this is my pops' 1967 Austin Healey 3000 Mk. III.  I literally grew up with this car!  There's a picture somewhere of me when I was 1 year old standing in the drivers seat, haha.  We actually had to run leaded gasoline in the car until the late 90's when we first rebuilt the engine.  Speaking of the engine, it's a twin SU carb'd, 2912 cc pushrod straight six.  It makes great torque between 2000 rpm and 4000 rpm and sings a song that could get the blood moving of even the most anti-car guy, just listen to the Youtube video embedded below to see what I mean! 
The suspension has to be seen to be believed.  I don't have any good pictures unfortunately.  It rocks a weird double wishbone front setup with the upper arm having an integrated lateral shock absorber!  Sound confusing?  It is!  The rear is pretty simple with a leaf spring setup on a solid axle.  The car is actually so short and the frame so thick that when you want to pull the transmission you literally pull it... up out of the car from the interior!  Speaking of the transmission, the gear rations are crazy.  Second gear is so close to first gear that you can almost skip first altogether.  This is because first gear is a straight cut gear and you gotta be at a dead stop to get it in gear, making those tricky hairpins actually manageable.  The tires are a measly 165s but the car is incredibly well balanced and handles better than cars with 1.5 times as much rubber!
I love every aspect of this car, even the finicky, frustratingly unreliable Lucas electronics, haha.  Watch the video below for one glorious sound or click on to
Page 1
for more pictures of this sexy beast!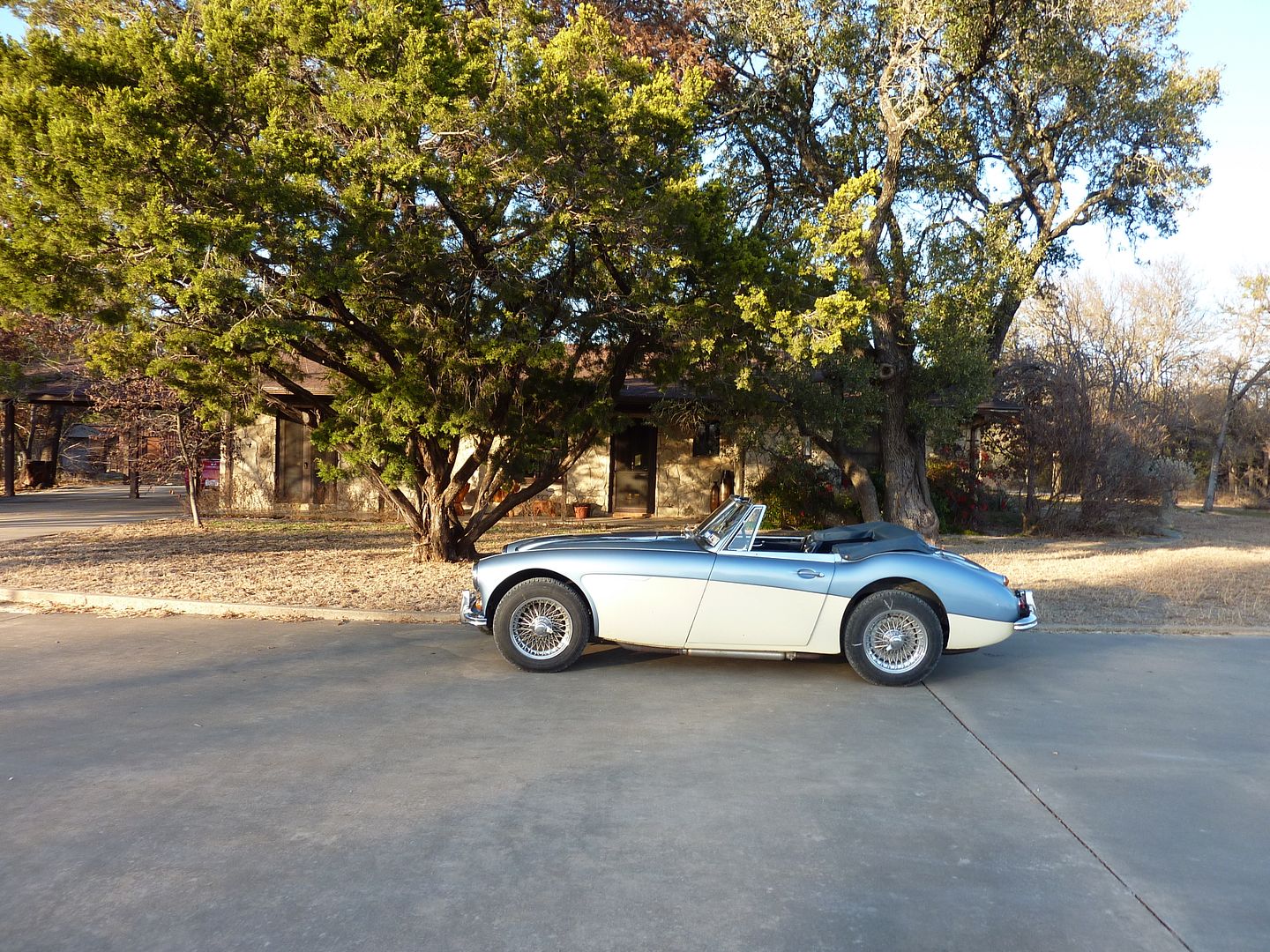 Here's the GoPro video!
Check out
Page 1
for more gorgeous pictures!