Don't these mounts make wonderful gifts?  Quick to make as each piece is small, create little works of art with patterned papers, embellishments or stamping and place one behind each "hole" in the mount.  Add a nice frame and you have a keepsake gift that the recipient will be very proud to receive!
For this new collection I have added a 2nd design, a version designed to be cut at 5x8 inches, so those of you with the original Cricut or the Create can also join in the fun!
SVG (Cricut/SCAL Version)

Price £1.00 UK





 DXF (Robo-friendly version)

Price £1.00 UK



PNG (Import into Word to print/cut by hand)

Price £1.00 UK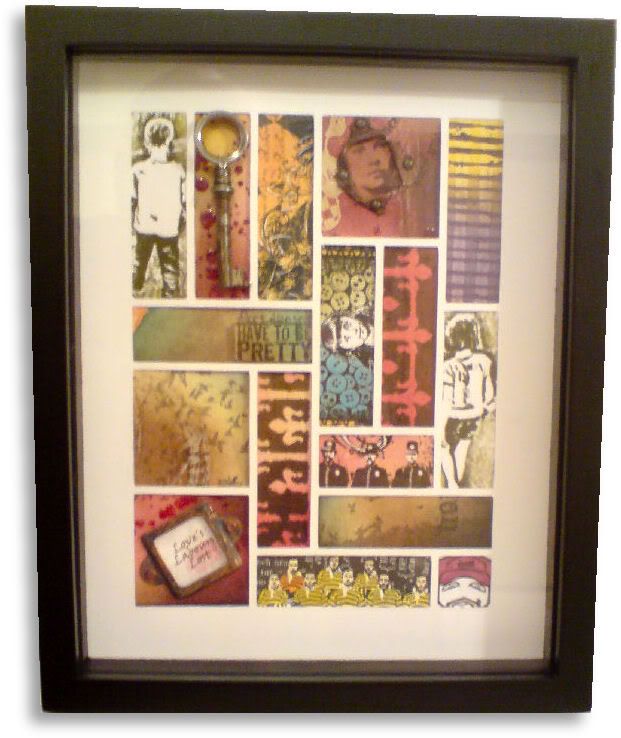 If you cut this at 8x10 inches, which I did, you have spaces for the following pieces:
11 "moos" - a moo is a 1x3 inch piece of artwork
3 "twinchies" - 2x2 inches
1 "inchie" - 1x1 inch
1 half-twinchie - 1 x 2 inch.

The 5x8 version contains 4 moos, 3 twinches and 2 half-twinchies.

It's a great way to use up little offcuts of card or paper or stamped images you have left over from other projects, don't you think?

8x10