Email:
itsmskrieger@gmail.com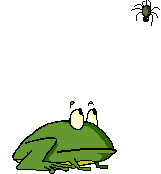 About Me: Hello all! Welcome to Ms. Krieger's biology class website! First, a little about me. I am originally from Portland, Oregon and went to college at University of Washington in Seattle, Washington. I lived there for five years until I moved to Boston to attend graduate school at Harvard University. After I got my masters degree in education, I began teaching biology, advanced biology and environmental science for English language learners at Quincy High School, where I have been ever since! As you can see from my photo, I love spending my free time playing indoor and outdoor volleyball as well as cooking!
You will be using this website throughout the school year to view classroom powerpoint notes online, to check daily homework assignments, post questions and answers, complete assignments, and catch up on any work you may have missed due to absences.
Please feel free to email me with any questions you may have about the class, assignments or just in general!