Click here  to sign up for Dropbox, which will be endlessly helpful to you in your efforts to save your work! 
Click here to go to the Pixlr site for some basic (free) online Photoshop applications :) 

Here is the short link to buy yearbooks on our school site that you can share on social media, etc! 
https://bit.ly/2TnJ7E7
________________________________________________________________________________________________________
April 1, 2019:
If you haven't presented your 20 photos in 30 days assignment with your group yet, make sure you're ready to present tomorrow. If you haven't already shared your google slideshow with me, please share it with me at msforrestsclass@gmail.com OR, if you used your student account, make sure to share it with my bforrest@sandi.net address. 
March 7, 2019:
If you have not yet turned in your layouts to be checked by our copy editors, click on the link below, download and print the checklist and follow instructions under the heading. You should be checking off each of the criteria and self-assessing prior to delivering to a copy editor. Layout: Final Checklist
March 6, 2019:
Reminder: 30 days in 20 Photos deadline was moved up to Wednesday, March 13th. Make sure you and your group are prepared with a slide show of your BEST pictures.
Complete Deadline 3 Reflection (Click on link). This is a graded assignment, so make sure to provide complete and detailed responses to each question.
December 10, 2018:
Now that we've completed our deadline one assignments, please take a few moments to fill out this (graded) survey assignment. Click on the link to begin: Deadline 1 Reflection. 
    

    

    

    

Note: You must finish the entire form in one sitting. If you do not think you will be able to finish it all at once, I recommend typing your

    

    

    

    

  

answers in Notes or Word and then copying and pasting your answers in when finished so you don't lose your unfinished work. 
November 9, 2018: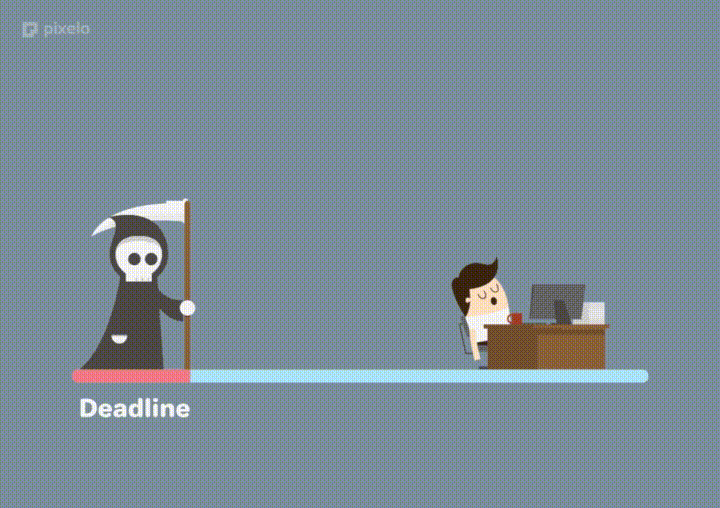 Deadlines are coming! Make sure you're ready! See staff deadlines for this year below! Remember, we have no school on Monday, and we have a week off for Thanksgiving...we need to finish these pages!
Deadline 1: December 3, 2018
Deadline 2: January 22, 2019
Deadline 3: February 25, 2019
Final Deadline: March 18, 2019
October 3, 2018:
Impact Aid Survey Forms are due back by October 12th. The sooner you get them back to me, the better! :)
September 24, 2018:
Don't forget to study for your quiz on Photography Composition Basics on Friday, 9/28. All of the information and photos from the quiz will come directly from this slideshow. Click here to VIEW THE SLIDESHOW
September 19, 2018:
Click here to find your Caption Writing Assignment and instructions. This is due Friday, 9/21. Make sure to complete it and send it to me as a Google Doc (remember, you cannot use your student gmail accounts to send these).

September 10, 2018:
Don't forget to study for your Yearbook Terms vocabulary RETAKE if you are planning on taking it. The retake will be this Friday during class. Be prepared! 
September 5, 2018:
Quiz on Friday! 
Requirements for your practice layout about yourself:

One dominant photo
at least 9 other photos (they don't all have to be large, and they don't all have to be pictures of you)
Custom background image
Body copy with at least 3-4 paragraphs describing yourself
Captions for all pictures that describe the who, what, where, when (at a minimum)
Font size can NOT be larger than 11 for body copy
Headline: Your Name
Subhead: A quote you like or a description of yourself
Tell me about yourself. Some things to think about when including information:

Where are you from? How many people are in your family (pictures!)? What is your favorite thing about Marshall? What are your hobbies and interests? Favorite or least favorite anything. What do you like to do best in your spare time? What is your idea of a perfect day? A perfect class? A perfect anything....you tell me!

Hopefully you get the idea....this is about you and its purpose is to give me some insight into who you are. Include whatever you'd like as long as you make sure you have all of the requirements
August 31, 2018:
Don't forget to study for your quiz on Friday, September 7th. Know all of the vocabulary words and definitions on the list. The quiz WILL have a word bank. Download another copy by clicking here.
August 29, 2018:
If you are interested in applying for one of the available editorial positions in class, you can learn more about what each job entails by clicking here. If you want to give it a shot, send me an email describing why you think you'd be great for the job at msforrestsclass@gmail.com.
Don't forget to bring back your first day packets and syllabi. Everything is due on Friday, August 31. 
August 28, 2018:
Remember to bring back signed forms from your first day packets. They are due by Friday, August 31.
Sign up for the Remind app: remind.com/join/ada6bf 
Bring back signed syllabus. Due Friday, August 31.
August 27, 2018:
Welcome back! Please feel free to send me an email at msforrestsclass@gmail.com 

with your first and last name and class period in the subject line. This will make personal communication with you much easier.