Fifty Nifty United States!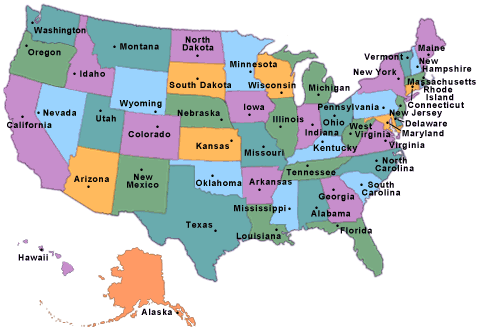 This year the fourth grade classes will learn all about our great country.  We will start the year with a review of map skills, followed by lessons about some different groups of people that have shaped the culture of our country.  
By taking virtual field trips to each region, students
 will learn that each region has its own geographical, historical, and cultural characteristics that make it unique and valuable.  Whether the destination is the Northwest Region, Southeast Region, or anywhere in between, fourth graders will definitely enjoy their journey through our social studies curriculum.
Unit 1- Map Skills and Intro