[town]House

Welcome to our 1600 square feet of stairs. Seriously.
We moved to the city in late 2007 for fiance's job. It took a while to adjust from our previous house out in the suburbs, but I love it now...minus the lack of closet space!
One of the things I fell in love with...the view!
Entry
Front door from lower landing [garage entrance]
Looking up from front door
Living Room
Dining Room
Decorated for Easter 2008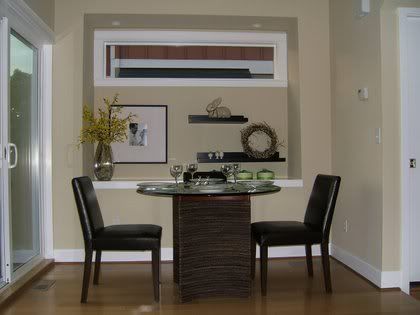 The framed photo shown will be used as our signature mat at our wedding reception this summer
Current dining area decor
Half Bath
The half-bath is so tiny it's cute. It has a pocket door.
Kitchen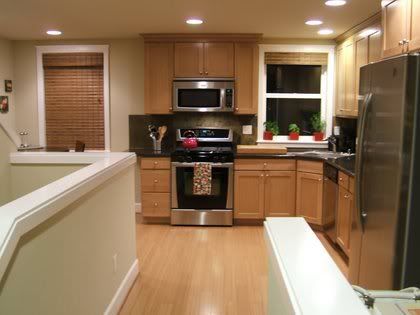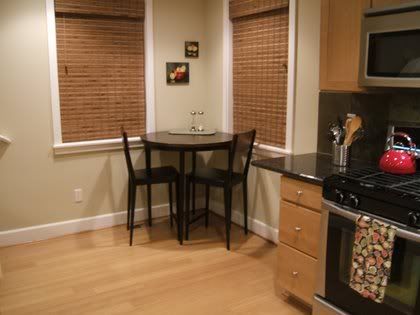 Paintings from Etsy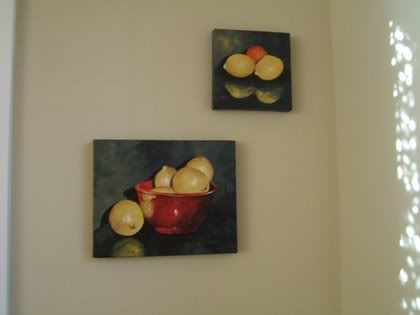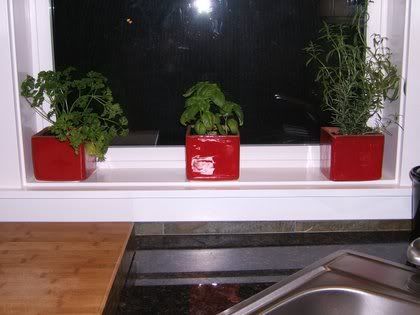 More Stairs!
Looking up from kitchen table. This staircase leads to the master bedroom and guest room.
Sparkly garland is a leftover from Christmas, I should take it down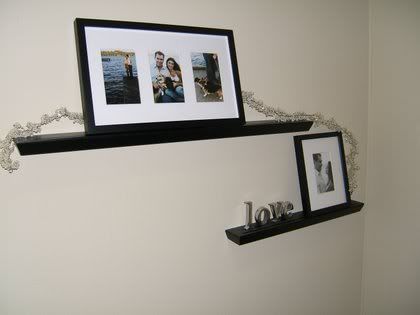 Master Bedroom
...photos to be added soon
Master Bath
...photos to be added soon
Guest Room

...photos to be added soon

 

Even More Stairs [lower level]

 

The door on the right leads to the garage.

If you turned around from this point you would be looking at the front door.

Continue down around the corner and this is your view.

Another set of stairs leading down to the spare room [Wii/dog room]

 

Wii/Dog Room

...photos to be added soon

 

Outside

...photos to be added soon

 

Old House
This was our first home and we are currently renting it out.  So far our rental property experience has been good and we're keeping our fingers crossed that it stays that way!