The Company Now: Morrison Berkshire Inc.
James Hunter Machine Company became Morrison Berkshire Inc. in the year 1984.
 Information courtesy of http://www.morrisonberkshire.com/     

Photo Courtesy Of: www.morrisonberkshire.com/images/mbui10_05_01.jpg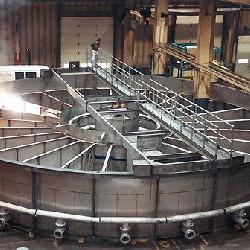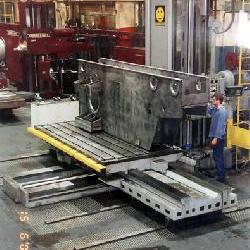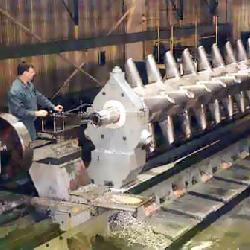 All photos courtesy of www.morrisonberkshire.com
      Morrison is a 4th generation family business that specializes in heavy contract manufacturing. Their 130,000 sq. ft facility is staffed with highly skilled machinists, fabricators and assembly personnel. Whether your job shop requirements are one large weldment, or multiple machined components, Morrison has the machine tools to efficiently provide the service you require. Also consider utilizing their expansive assembly hall that is serviced by 50 ton crane capacity under 22.5 ft hook elevation.
     Morrison's machine shop is designed to handle heavy and large items that are rectangular, conical or cylindrical in shape. Several CNC and NC boring mills along with huge lathes are the staples of their machine shop. Massive planer tables complement this large machinery. Their smaller CNC and NC machining centers, lathes, gang drillers and broach keyseaters round out the facilities capabilities.
    Their fabrication shop can create your weldment accurately and efficiently. Pressure vessels are one of their specialties. They currently hold ASME certification stamps for "U" and "R" for section VIII division I, plus export certification to PRC. All their welders hold AWS certification.  All weldments are passed through thier 26 x 28 ft. Sandblast booth to assure the best weld and paint job possible.
    Morrison's manufacturing experience spans almost 100 years and has serviced these major industries: Pulp & Paper, Mass Transit, Textile, Oil drilling, Non-Woven, and Wind Turbine Towers. All of these markets have used Morrison for contract manufacturing while some rely on them for our custom pressure vessels, machined cylinders, hot oil rolls and steam rolls.
   They have the experience to recondition many James Hunter needle loom models, plus they  inventory an extensive array of parts for Hunter machines. Whether you are looking for needle boards, needle beams, stripper or bedplates, jacks, lapper or tenter parts or total machine rebuilding, Morrison can help.
   Morrison also designs and builds custom specialty needle looms, ultrasonic bonding machines, Pinsonic quilting machinery, button breakers and PMC finishing machine components.