In Conjunction with Schenectady County Community College
---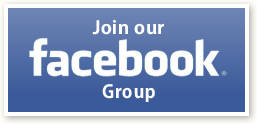 College in the High School World Mythology is designed as an opportunity for students to potentially earn college credit at SUNY schools for their work in a high school setting.  As such, this class is designed and taught as a college freshman level course.  Students are expected to conduct themselves accordingly.  If you would like more information, please visit 
SCCC's C.H.S. Page
.
---
Summer Assignments for Fall 2012 World Mythology Students!
Summer Assignment Letter - The letter you should have received in the June prior to you taking UHSM.  It should be mailed home and received by June 15th.
Mandatory Tasks:
Summer Assignment Worksheets - For completion prior to returning to school in September, you need to complete the following: 

The Cover Sheet, 

The Archetypes, 

Stage Table 1, & Stage Table 2 (all at the bottom of this page).
You will also need to get your hands on copies of either the first or second Star Wars Trilogies.

These can either be printed and dropped off at Burnt Hills HS in my mailbox by August 10, 2012 or they can be e-mailed to me at pmody@bhbl.org.
Optional Tasks:
Consider getting a jump on your final paper by making your literature choice and getting your reading done.  Your paper will require that you read a work of significant length during the semester.  Details are listed here: Final Paper Assignment.  YOU ARE NOT LOCKED IN TO THIS CHOICE SHOULD YOU CHANGE YOUR MIND.

Consider reading The Lost Symbol by Dan Brown.  It brings in a lot of the world mythologies, religions, and secret societies that we will be discussing this semester.  I did not read this in time to get it approved by the BHBL Board of Education, so this is a RECOMMENDATION, not a requirement.  If you or your parents are not inclined to read this work of FICTION, please do not feel obligated.
---
Unit Calendars - This link will allow you access to the daily lesson plan content and related homework assignments.
Basic Class Syllabus - This is just a rough outline of the proposed direction of the course from a content perspective.
Class Blog - A place to discuss class topics and complete assignments for UHSM.  There will be required postings as well as the opportunity to further exchange ideas on course topics, ask questions, and give thoughts on concepts at a student's individual discretion.
Hero Project Materials - Below are resources that can help you complete an acceptable hero project. 
The Hero's Journey Explained (Thanks for permission by Reg Harris!)
Comments and Feedback for Last Year's Presentations - See me as I would rather not post these online.
Purdue University's Guide to MLA Format - A link for using MLA Format for your paper (which is required).
Please note the following style deviations:

I prefer two spaces between sentences.
We will be using footnotes instead of internal documentation (I want you to have experience with it before you graduate).
If you don't know how to set your tab to 1/2 for indents, PLEASE use five spaces.
Final Paper Resources:
Online Lecture Notes - If you missed any of the notes from class, you can check out my resources here.  They are mostly up to date (some may be from last semester, but are still valid as mythology content doesn't change much from year to year).  
How to Access Your Server From Home -  Instructions to access your school server from home using Windows XP.
---
Grammar Girl Podcast Series - Hate studying grammar lessons, but have a question.  Listen to this  free, downloadable three minutes podcast lesson that make grammar study bearable.  Most of them are at least amusing, such as the one entitled "Barry Bonds's Least Favorite Punctuation" The Asterisk (*)".