We Have New Volunteer Opportunities Available!
We will be holding an informal meeting for our volunteers, new and experienced, to thank you and get to know you all better. We would also like to get you up-to-date on the progress we have made.
Since April of 2010 MN SNAP has been providing low-cost, high-volume spay and neuter services for Minnesota's companion animals from a mobile surgical suite. These services are provided to companion animals belonging to the low-income community as well as homeless animals in the care of rescues and shelters. We have provided around 3,000 surgeries since this spring and have had over 5,000 animals register for our services. Next year, with a full utilization schedule, we project to provide upwards of 10,000 surgeries.
Your support enables us to further our mission and someday put an end to the suffering and death of Minnesota''s homeless animals due to pet overpopulation.
We hope that our experienced MNSNAP helpers, as well as any new volunteers, will join us.
Feel Free to Bring a Friend!

Saturday, November 20th
12pm - 2pm


Refreshments will be served.
301 Carlson Pkwy
Minnetonka, MN 55305
Get directions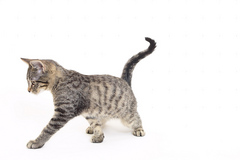 Please R.S.V.P with the number of people who will be attending to: