(STILL UNDER CONSTRUCTION - Most of these rankings are not updated. If anyone wants to volunteer to do it just let us know:
https://www.facebook.com/MMAranking
)
AFRICA RANKINGS
Sub-Saharan region







































ALASKA RANKINGS

Alaska Rankings are no longer managed by

Sam Dunham

of Cagefighting AK



AUSTRALIA RANKINGS
aka - Gondwana
BRAZIL RANKINGS
CANADA RANKINGS
Canada Rankings are
no longer
managed
by
Jasyn Zangari
CENTRAL ASIA RANKINGS
Mongolia, Afghanistan, Uzbekistan, Turkmenistan, Tajikistan, Kyrgyzstan, Kazakhstan, and Dagestan.






CHINA RANKINGS
(Including Tibet, Macau, Hong Kong & Taiwan)




EUROPE RANKINGS
(Includes Cyprus, Ukraine & Georgia)













Europe Rankings are managed by 
Tomek Świętochowski.
JAPAN RANKINGS
KOREA RANKINGS
MEXICO RANKINGS
MIDDLE AMERICA RANKINGS
(Includes Central America, Aruba, Curacao, Suriname, Guyana, French Guiana, the West Indies, The Bahamas, and Bermuda)


















MIDDLE EAST RANKINGS
(Includes north Africa, Armenia & Azerbaijan)




















OCEANIA RANKINGS
Includes Polynesia (Incl. Hawaii & Aotaeroa), Micronesia, Melenesia and, Papua New Guinea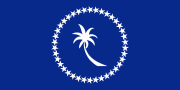 RUSSIA RANKINGS
Russian Rankings are

no longer

managed

by

Aleksey Yatsenko




SOUTH AMERICA RANKINGS

(Excluding Brazil, Suriname, Guyana & French Guiana)










SOUTH ASIA RANKINGS
India, Nepal, Pakistan, Sri Lanka, Bangladesh, Bhutan and the Maldives







SOUTHEAST ASIA RANKINGS
Includes Burma, Thailand, Cambodia, Laos, Vietnam, Malaysia, Singapore, Indonesia, Timor, Brunei and The Philippines












Southeast Asia Rankings are

managed

by

Jack Low

UNITED STATES RANKINGS

(Excluding Alaska, Hawaii, Guam, American Samoa, Puerto Rico & the U.S. Virgin Islands)
Flags provided by:
World Flag Database