The base image for this series was captured at the Lincoln Memorial. It is available in a signed limited edition of 10 prints without any captions, quotes or marking to differentiate it save the full signature on the lower right. It is also available only with the quote from Lincoln and finally with the Dump Trump editorial comment.
Edition of 10 original prints
Printed on fine art rag paper with archival inks
Purchase the open edition, digitally initialed, here.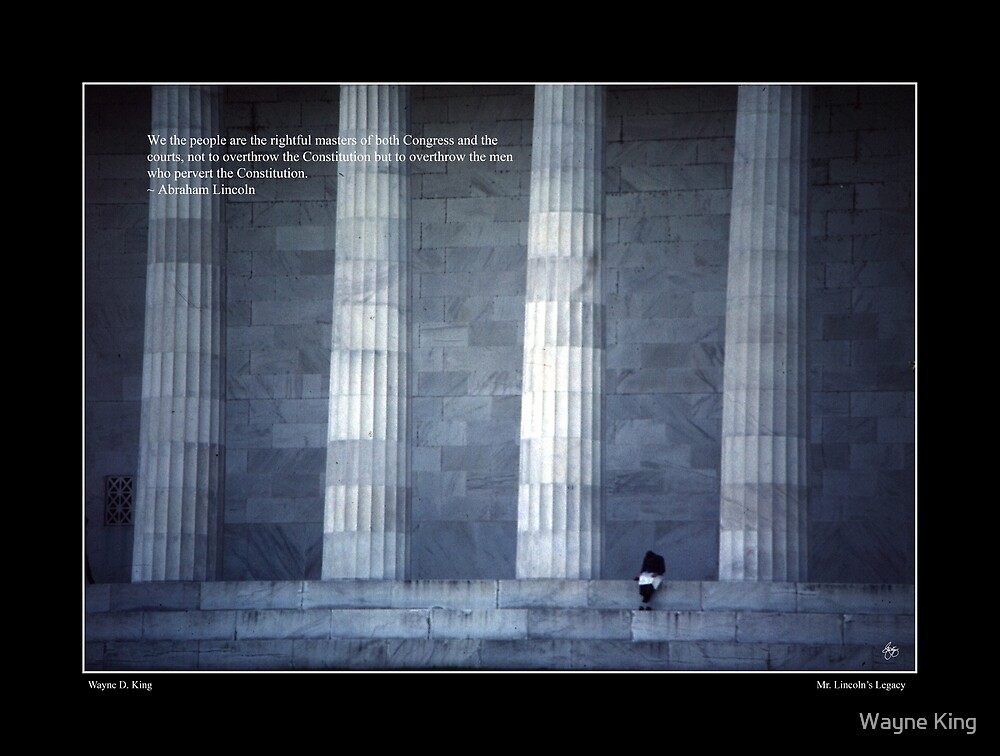 "We the people are the rightful masters of both Congress and the courts, not to overthrow the Constitution but to overthrow the men who pervert the Constitution."
~ Abraham Lincoln