Press Releases
Click 
HERE
 to subscribe to my email list.  
Subscribe to posts
Chelsea
-- Helping Hands Ministries is heading for Washington ... D.C. that is.  We just returned from Washington state on our
Pray for Truth Road Trip
.  On June 14 we will join Coach Dave Daubenmire on the steps of the Supreme Court for his Solemn Assembly.
The Supreme Court will rule on sodomy based mirage this month.  Prayer is our only hope since both the people and politicians have given themselves over to satan on this issue.
"America needs a spiritual revival,"  said HHM President Michael S. Heath.  "I am so proud of the Coach for breaking the huddle and leading the team to storm the gates of hell."
Coach wrote in his announcement of the Assembly:



Ok, folks, it's time to take the Brigade (and America) to the next level.  In 2 Chronicles 7:14, God offers us a contract.  As any contract goes, one party offers something of value to the other party in exchange for some valuable consideration.  In this case, God graciously offers to "hear from heaven, forgive our sins, and heal our land." To receive these benefits, all we have to do is hold up our end of the contract.  That means we have to "humble ourselves, pray, seek God's face, and turn from our wicked ways."  That sounds like a GREAT deal!




Now, who was God extending this contract to? The heathen?  The unbeliever?  The lost?  Nope.  "If MY people, which are CALLED BY MY NAME…"    That means us, folks….we Christians.  So what are we waiting for?




On Sunday, June 14th, from Noon to 3:00 PM, Brigade members are going to gather at the U.S. Supreme Court building in Washington D.C. to plead our case before the Supreme Judge of the Universe on behalf of our sinful nation.  We are going to invoke the contract God has offered us in 2 Chronicles 7:14 and begin the process of healing our land.




It is imperative that you come and stand with us if you are able.  If you cannot attend, however, please organize a prayer vigil in your local community.  Invite all of your friends.  Encourage your pastor to get involved!




When you come to D.C., bring your Bible, praise, worship music, musical instruments, and a humble, contrite, and broken heart.   See you in D.C.



Pray that God provides the resources we need for the journey.  Contributions can be sent to Helping Hands Ministries, 5 Sylvan Way, Chelsea, ME  04330.  
Or make an online donation right now by going to this webpage
 https://goo.gl/a5evfs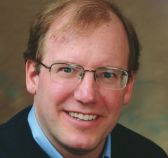 Chicago, Illinois
:  HHM President Michael S. Heath today announced he'll participate in a press conference with
Americans for Truth about Homosexuality
in north Chicago Friday morning, May 22 at 10:30.
"I've been on the offense against this sin movement since 1989,"  said Heath.  "I'm honored to support Peter's noble effort here."
Peter LaBarbera is President of Americans for Truth.
Heath is travelling across America on his
Pray for Truth Road Trip
.  His son, Jared, is with him.  They are reading through the New Testament as they drive from Maine to Seattle, Washington.
The Christian leaders are exposing a vile perversion museum called the Leather Archive and Museum.
The Americans for Truth press advisory says of tomorrow's project:
We will be alerting the local Rogers Park neighborhood that this sadistic "perversion museum" -- celebrating some of the most extreme and vile practices ever invented by mankind -- is located just three blocks from an elementary school (Joyce Kilmer Elementary) and even closer to a high school (Roger C. Sullivan HS).




The "Leather Archives" plays a very active role in Chicago's annual "International Mr. Leather" (IML), which draws thousands of homosexual BDSM (Bondage & Discipline, Dominance & Submission, Sadism & Masochism) "leathermen" to the Windy City every Memorial Day weekend.



The Heath's will be reading through Romans as they continue their journey to the west following the press conference.
People knew God perfectly well, but when they didn't treat him like God, refusing to worship him, they trivialized themselves into silliness and confusion so that there was neither sense nor direction left in their lives. They pretended to know it all, but were illiterate regarding life. They traded the glory of God who holds the whole world in his hands for cheap figurines you can buy at any roadside stand.




So God said, in effect, "If that's what you want, that's what you get." It wasn't long before they were living in a pigpen, smeared with filth, filthy inside and out. And all this because they traded the true God for a fake god, and worshiped the god they made instead of the God who made them—the God we bless, the God who blesses us. Oh, yes!




Worse followed. Refusing to know God, they soon didn't know how to be human either—women didn't know how to be women, men didn't know how to be men. Sexually confused, they abused and defiled one another, women with women, men with men—all lust, no love. -- Romans 1 (The Message)
Chelsea
:  Helping Hands Ministries leader Rev. Michael S. Heath today denounced the movement in America that is pushing for a Constitutional Convention.
"I am proud of my friend Hal Shurtleff with the John Birch Society.  He is relentlessly educating the public in New England about the dangers of a constitutional convention."
Shurtleff will be in the Maine State House on May 20th at 11 am discussing the matter.  Heath regrets that he won't be able to attend due to the start of his "
Pray for Truth Road Trip
."
"Christians are very concerned about the U.S. Government," said Heath.  "While Christians know that the constitution isn't divinely inspired like the Bible, they know that the one created by John Adams, Thomas Jefferson and Benjamin Franklin is superior to anything the current crop of "gay" accommodating politicians in the West would write."
In an article entitled "
Con Con Common Sense
" the John Birch Society writes, "Until the massive bureaucracy that is part of the federal government is curtailed, down-sized, or eliminated, federal officials will find a way around the Constitution no matter what amendments are ratified. The size of government creates the need for massive amounts of money taken from the people by taxes accompanied by massive increases in the amount of regulations over our lives and businesses."
They continue, "Bureaucracies always create the need for their existence and enlargement by inventing unconstitutional initiatives that give them more power.  There has to be a revolution in the thinking of the American people back to the original ideas that created the United States."
Maine's Tea Party Governor, Paul LePage, is supporting a Constitutional Convention.  While LePage came to power with the support of freedom loving patriots in Maine the enthusiasm waned in recent years.
Heath allowed that he isn't surprised.
"I know what it takes to draw a line in the sand in the Maine State House.  It is literally true that a good man cannot survive in that building without becoming a statist ... without selling out to the bureaucracy."
While there is some support among policy wonks around America it appears that the effort to rewrite the constitution isn't making much headway with the public.
Thank God.
The John Birch Society is holding a couple events in Maine in addition to the Con Con press conference.  Shurtleff sent an email notice:
Execute the Laws to Restore the Republic:  Saco and Hampden

Author Dan McGonigle will discuss the topic of his book "Execute the Laws to Restore the Republic" and how states can effectively restore their power via the restoration of the Constitutional State Militias.

Dyer Library 371 Main St Saco, ME  Tuesday May 19---6:30 PM

Fresh Ginger Restaurant 64 Main St. Hampden Wednesday May 20---7:00 PM  (Attendees may order from the menu).  Both events are free to the public



Constitutional State Militias must be restored in America.  Men must arm themselves and take responsibility for the security of their neighborhoods.  It is decades past time for men to stop subcontracting the safety and security of themselves and their families to the federal government.
Chelsea
-- Helping Hands Ministry today endorsed
The Maine Marijuana Initiative
of the Woman's Christian Temperance Union.  A quick search of current bills before the Maine Legislature reveal a weak effort to increase the use of the poisonous substance in the pine tree state this year.
In 2009 Maine legalized marijuana.  The federal government still bans it.  The Obama administration has done what it can to relax the federal government's prohibition.  Resistance to full legalization is strong with Maine people, but their negative attitude has relaxed a bit in recent years with respect to "medical" use.
The
Office of National Drug Control Policy
writes, "Some states have removed criminal penalties for possessing marijuana for 'medical' use ... Residents in those states have voted to change the marijuana policy in the mistaken belief that the benefits of smoked marijuana exceed those provided by THC (the active useful ingredient in marijuana) ... organizations are pushing to make marijuana available for medicinal purposes, but this campaign is regarded by many public-health experts as a veiled effort to legalize the drug."
"Smoked marijuana should be prohibited," said Helping Hands minister Mike Heath.  "It only causes harm.  The medical benefits can be safely offered to a patient in a form called 'Marinol.'  It became available by prescription in 1985."
Lani Kelly, President of the WCTU, said of the Helping Hands endorsement, "We welcome Mike's support and look forward to working with him on this important initiative."
Heath and his wife are proud members and supporters of the WCTU.
Chelsea
-- Helping Hands Ministry announced it's endorsement today of the upcoming MassResistance Banquet.
"There is nobody else like Brian Camenker,"  Said Helping Hands leader Mike Heath.  "Brian stands out as a man with unique courage and focus.  We must listen to him.  God built something special into this man."
The banquet will be held in Reading, Massachusetts on March 22nd.  MassResistance is the most courageous pro family voice in New England today.  Of the banquet at which Brian Camenker will speak MassResistance wrote in today's announcement;
This year is a time of crisis for people and their families who have normal religious and social values. The forces against us have never been more hostile and oppressive. People who choose not to accept the radical sexual and political agendas being forced on us are being put at ever greater risk by the courts, the government, the workplace and school administrators. Yet so many of us seem to be frozen in confusion and fear. But if people don't do something now, there may not be another chance.

Brian Camenker, President of MassResistance, will be the banquet speaker. He will talk about how to train ordinary people to successfully take on this fight. There is so much that our side never properly learns. We need to study the lessons from successful conservative confrontations with the Left, and the techniques that the Left has used to beat us.

But it's not just about tactics and strategy. It's first and foremost about a state of mind. Whether in the schools or the marriage fight, the pro-family movement has failed terribly. We need to change that right now.
There is limited space at the banquet, only thirty seats.  Helping Hands Ministry has reserved five seats and will provide transportation down and back.  The transportation will originate in Augusta.  Please call 207-956-0819 to reserve your seat.  Cost for the trip will be $30 for MassResistance, and riders will split the cost of gas.



Chelsea

-- Rev. Michael S. Heath, the leader of Helping Hands Ministry, will speak at the Kennebec Valley Assembly of God Church this coming Sunday, February 15, 2015.  Heath was invited by Pastor Clint Compton.




"We are looking forward to hearing Mike's sermon,"  Said Compton.  "He has distinguished himself in Maine as a man of Christian courage and integrity."





Heath is well known for his unwavering common sense leadership over three decades.  He was the executive director of the Christian Civic League of Maine from 1994 to 2009.




On Sunday night Heath will preach on the unique texture of hope and strength that is exclusively found in a relationship with Jesus Christ.  His inspiring message will be illustrated by true stories about men and women who lived exemplary Christian lives.




Heath,

an ordained minister

, and his wife,

Paulie

, were recently approved by the board for membership at the church, which is located just a mile from their new ministry headquarters in Chelsea.






China
-- Michael S. Heath, the Director of Helping Hands Ministry, will speak at the monthly Cornerstone Assembly of God Women's Meeting on Friday evening, October 11, 2013.  The meeting includes a supper and is open to the public.
"The crisis of our times is not political,"  observed Heath.  "It is moral.  And the only way out is through the law and gospel of Jesus Christ -- the moral truths of the Bible and Christianity."
Heath is well known for having taken a principled stand against so-called "sexual orientation" laws and abortion.  He has invested his life in Christian ministry.  He began his ministry earning a Bachelor of Arts degree in Religion and Philosophy.  He then started his family while caring for troubled souls in a residential community setting.  Since 1994 he has publicly proclaimed the hope and glory of Jesus Christ as leader of the Christian Civic League of Maine, and then Helping Hands Ministry.
As satan's grip on western civilization strengthens Heath's determination to fight increases.  Paul the Apostle observed that God gives people up to a depraved sexual mind when they choose to "change the truth of God into a lie, and worship and serve the creature more than the creator."
Maine has become so depraved that weak and vulnerable women in Portland no longer have access to safe shelter.  Confused men lured into Satan's increasingly popular transgender trap are forced by the laws of Maine to stay at the Preble Street Shelter.
Heath will preach the Gospel of Jesus Christ.
The 52 year old father of three sons said.  "I can't wait for Friday night.  I stand with Paul the Apostle who said, 'I am not ashamed of the gospel of Christ:  for it is the power of God unto salvation to every one that believes.'"
For more information call (207) 892-5980.
China
-- Michael & Paulie Heath announced today that they will attend an exciting evangelism conference planned for August 16 & 17 at Deering Center Community Church.
 The Gospel for New England Conference
will include street witnessing.
"That is the most thrilling aspect of the program for me,"  said Michael Heath,  former Executive Director of the Christian Civic League of Maine.  "I absolutely love interacting with the public, especially in front of abortion clinics -- the gates of hell."
Both of the Heath's said that they are eager to hear the speakers.  The organizers have pulled together an outstanding group of men to teach the Bible.  Learn more, and register, at their website.
Paulie said she is looking forward to interacting with the women especially.
The mother of three sons and producer of over 50 worship songs said, "I'll have my musical CDs at our Helping Hands Ministry table."
The Heath's run Helping Hands Ministry and distribute gospel literature, videos and music for a donation.
End.
China
-- Two days after returning from Rochester, New York, Mike Heath will be a guest on
Pro Life on the Air
.  The program is aired live on Wednesday mornings every week.  
It is also archived online here
 so you can listen on your computer or mobile device anytime.  Heath will be interviewed by host Leslie Sneddon on the Constitution Radio Network from 9:15 a.m. until 10:00 a.m. on July 31, 2013.
"I'm really looking forward to talking about our ministry with Operation Save America," said Heath.  "Paulie and I will have just returned from standing on the front lines of the abortion war in New York."
Operation Save America (OSA) is an annual Christian event headed by Rev. Flip Benham, who is highly regarded by Christians for having baptized Norma McCorvey years ago.  McCorvey's identity was hidden in 1973 by pro-abortion lawyers.  She is Jane Roe in the Roe vs. Wade case that forced abortion on all fifty states.
OSA brings Christians together for a week in a different city each year in July.  These Christians break into groups and go to abortion clinics, hospitals and overpasses to hold signs, witness and pray.
Heath said that he will personally ask Benham to bring Operation Save America to Maine to increase public awareness on the murder of innocent babies in the Pine Tree State.
The Heaths will be joining Sneddon at the
Pro Life Missionaries of Maine
weekly vigil in front of Portland's Planned Parenthood abortuary on Friday morning, August 2, 2013 from 9 to 11 am.
END
China -- Michael S. Heath announced today that he will appear with Paul Madore, Director of the Maine Grassroots Coalition. They will hold a press conference in the Maine State House Hall of Flags at 12:30 p.m. on Wednesday, July 17. 2013.
They will commend Governor Paul LePage for his recent plain-spoken and honest remarks which compared the political maneuvering of certain guileful politicians to the act of sodomy. The men will discuss their plan to restore common sense and sanity to Maine.
Madore and Heath have partnered together since 1991.  They held back the pro-sodomy movement until 2005, when the political logjam broke, sweeping all before it.  The vile tide of perversion which these forces unleashed is now at high-water mark, as sodomy and transgenderism have encroached on every institution in our state, in particular our public schools.
Heath served as the Iowa State Chairman of the Ron Paul for President campaign in 2011. Liberty advocates now lead the Iowa Republican Party.  Madore was the overall Campaign Chairman for Ron Paul in Maine that year.  Madore's leadership contributed to an absolute and overwhelming victory for Ron Paul at the Maine Republican convention.
Madore is a Catholic husband to one wife, father to nine children and 26 grandchildren.  Heath, who was the Executive Director of the Christian Civic League of Maine from 1994 to 2009, has been married for 31 years and has three sons and one grandson.
END