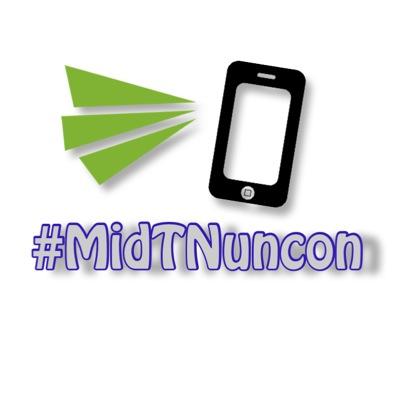 Westwood Elementary and Westwood Middle Schools in Manchester, Tennessee, are pleased to host their first unconference in Manchester, Tennessee, on Monday, July 13, 2015, from 8:30 A.M.-4:00 P.M. at absolutely no cost to presenters and participants. 
The Middle Tennessee Unconference (#MidTNuncon) is an opportunity for educators and administrators to share in best practices, projects, and conversations that lead to greater learning opportunities for all school stakeholders. The notion of an unconference stems from the idea that there are experts and talented practitioners in education among us and that we need not pay for presenters and keynote speakers through conference fees. Our unconference will focus on three major strands: STEAM, Writing, and Collaboration.
STEAM: Science, Technology, Engineering, Arts, and Mathematics are emerging as areas of great concern for our students' education, and the ability to foster creative and meaningful expression in these areas is particularly important to their college and career readiness, as well as adaptability in a world in which these areas are frequently in flux.
Writing: Written expression has been highly impacted by text messaging, social media, and the lack of preparation in many teacher education programs for direct writing instruction and context-specific writing practices. It is important that we not allow trends towards lackadaisical communication to hinder our students' ability to write well and our colleagues' ability to recognize and powerfully communicate with students about great writing.
Collaboration: PLCs, Cluster meetings, faculty meetings, social media networks, personal and professional learning networks, and more are all a part of the collaborative framework for professional development, accountability, and inspiration. In what ways are we seeing changes or engaging in changes or tried and true practices that support collaboration with one another and our communities?
In addition to on-site 30-minute sessions, which may include best practices shared, panel discussions, demonstrations, app slams, and labs, we will explore a strand of virtual sessions in which remote educators may also participate and lead.
 The beauty of the unconference is that you always leave with more than you brought, it's free, and anyone with a great idea or practice can be a presenter. Please consider joining us for this event, appearing in Manchester for the first time at the combined Westwood Elementary and Middle School campuses.
If you are interested in attending but not presenting, please complete the following Google form to let us know:
If you would like to present as an educator or administrator, please complete the following Google form:
If you are a vendor or sponsor who would like to present, set up a demo table, or contribute to the event in some way, please complete the following Google form: