We are friends and family members of problem drinkers finding strength and hope in Al-Anon and Alateen meetings.
Find a Meeting
(click the text above to go to Al-Anon Meeting Searches)


Group Meetings are one of Al-Anon's most valuable tools for recovery.  
 Members learn they are not alone. 
Announcements:
An Opportunity To Serve Above Your Group Level
…If you have an understanding of basic bookkeeping & financial principals,
PLEASE consider volunteering for our local Al-Anon Information Service Office Treasurer  position.
for more info click here  

 SPEAKER MEETING - Serenity at Noon  - Monday October 29 
Serenity House 102 Harris Street, Madison 37105

New Al-Anon Book Available at the MiddleTN AFS Office 
Members share their challenges with all aspects of intimacy--
physical, emotional and spiritual--
 in all relationships affected by the family illness of alcoholism. Indexed, softcover
Al-Anon Family Group Headquarters, Inc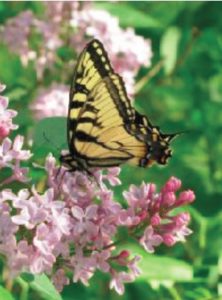 Service Manual Study Meeting
-

1st Monday Monthly @ 5:00pm
Goodlettsville Library
205 Rivergate Pkwy, Goodlettsville TN 37072

New Meetings:

Hope and Help
Monday @7:00pm
Our Lady of the Lake Church (Room 206) 
1729 Stop#30 Road, Hendersonville TN 37075  
Wednesday Hope 4 Today

Adding a *New* Friday meeting -  'Back to Basics' 
 Beginning August 3rd 
Friday @ 6pm
(A newcomer Q & A will follow meeting)
Friendship House, 202 23rd Ave N., Nashville, TN  37203

Meeting Changes:

 
 Thursday 6:00pm Ashland City "Valley View AFG" meeting has moved to:
Cheatham Recovery House 676 South Main Street Ashland City, TN 37015  
If your meeting has any changes please notify Al-Anon Family Services Office at (615)333-6066 M-F 10am-2pm or e-mail at

afsofmiddletn@gmail.com
2019 Tennessee Al-Anon/Alateen
Convention
KNOXVILLE-Holiday Inn West Cedar Bluff-details to follow 

ASSEMBLY (Meeting of Group Reps in all TN Districts):
Fall '18 : November 17-18 – Make your hotel reservations by October 17th
Room cost is $89.95 per night
  AWSC (Area World Service Committee): All TN - District Reps, Officers, Coordinators
Spring '19 : March 22-23 – Make your hotel reservations 30 days in advance
Room cost is $90.95 per night
All area meetings are held at:
Comfort Suites
904Murfreesboro Rd.
Lebanon, TN 37090
Phone: (615)433-0027
Take Exit 238.
Rooms have 2 queen-size beds or 1 king-size bed, at $89.95 per night, plus tax. Mention "FRIENDS OF LOIS" or "AL-ANON" to get the group rate. Amenities also include full breakfast in the lobby and use of full kitchen adjacent to the meeting room for members who wish to bring their own food items.
Reservations should be made at least 30 days prior to the events.
Web Site Updated 10-10-18