Wellcome on Michael Jackson All His Music

Bienvenue sur Michael Jackson All His Music

Willkommen bei Michael Jackson All His Music
---
♪♫ ♫♫ ♪ ♪♫♪♫ ♫ ♪♫♪♫ ♫ ♪♫♪♫ ♫♫ ♪♫♪♫ ♫ ♪♫♪♫ ♫♫ ♪ ♪♫♪♫ ♫ ♪♫♪♫ ♫ ♪♫♪♫ ♫♫ ♪♫♪
MICHAEL JACKSON TRIBUTE 2010
---
Cérémonie d'Adieu à Michael Jackson
Staples Center Los Angeles
De Pascal Himmelsbach
Adieux planétaires pour Michael Jackson
Une Cérémonie sobre, émouvante et belle et pleine d'espoirs...
Une Soirée qui finit sur ce qui tenait tellement à Coeur à Michael, avec l'Humanitaire 
et la Chanson
"We are The World, We are The Children"...
Maria Carey chante  "I'll be there..."
Lionel Ritchie chante
Stewie Wonder chante "My Love is gone"
Un Ami de Michael
"Michael Jackson était un vrai Humanitaire
Il a été le record des Offres de Bienfaisance dans le Guiness Book des Records"
Jennifer Hudson chante avec une Chorale 'I will be There..."
"...For You are always in my Hearth...", lui répond au loin la voix de Michael
Les Paroles s'affichent sur le Grand Ecran au fond de la scène.
Le Cercueil en bronze et en or repose devant la scène, simplement, paralèllement, entouré de gerbes de fleurs
"There is nothing that can be done 
if we raise our voice as one.."
Michael Jackson
s'affiche sur l'écran géant...
John Mayer joue à la guitare et  chante  "...Why , Why..."
Discours de Brooke Shield, son Amie d'Enfance et le compare au petit Prince
"...Il faut regarder avec le Coeur, Les Choses importantes sont invisibles..." disait Michael Jackson
"...Il faut regarder là-haut, il est certainement assis sur un croissant de lune, et sourire..."
Chanson de Germaine Jackson "...Smile..."
Chanson composée par Charlie Chaplin
Discours de Bernice King et de son frère
Fille de Martin Luther King
"They say the sky is the limit..."
MJ
"Je suis un être humain,
et tous les êtres humains aspirent à l'immortalité,
et moi, je ferai tout 
pour échapper à la mort...."
Michael Jackson
Husher chante   ..Like a Candel...Come to Soul..
Rap
Video:Chanson de Michael Jackson Enfant de 10 ans, de 1969
Discours de Smokey Robinson
Auteur et Compositeur
ét il achanté ma chanson à 10 ans... aujourd'hui, Michael est mon petit frère,...,là-bas...
...Il ne partira jamais, jamais, jamais...
Il vivra à jamais...
J'ai eu la chance de voir le plus grand artiste de tous les temps,,
C'était mon petit frère...
Mon frère est à présent dans un endroit où il vivra à jamais,
Je t'aime...
Un Enfant chante  ... All my Life...
Japhen Shafargholi
Vainqueur du Concours de chant de la BBC
Roses jaunes
Kelly Ortega
Roducteur de Michael Jackson
Musical et Magique: son Héritage
Chanson de Michael "We are The World"
Composée par Lionel ritchie et Michael Jackson au Profit de Live Aid pour l'Ethiopie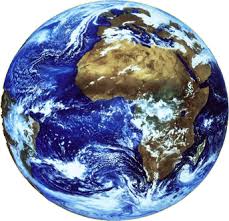 "..Love All We Need
We Stand Together as One
We are The World
We are The Children..."
HEAL THE WORLD
"Depuis que j e suis née j'ai eu le meilleur père que j"aurai pu avir et espéré....
Je' T'Aime..."
Sa Fille Paris
---
♪♫ ♫♫ ♪ ♪♫♪♫ ♫ ♪♫♪♫ ♫ ♪♫♪♫ ♫♫ ♪♫♪♫ ♫ ♪♫♪♫ ♫♫ ♪ ♪♫♪♫ ♫ ♪♫♪♫ ♫ ♪♫♪♫ ♫♫ ♪♫♪
Michael Jackson's Shops International
♪♫ ♫♫ ♪ ♪♫♪♫ ♫ ♪♫♪♫ ♫ ♪♫♪♫ ♫♫ ♪♫♪♫ ♫ ♪♫♪♫ ♫♫ ♪ ♪♫♪♫ ♫ ♪♫♪♫ ♫ ♪♫♪♫ ♫♫ ♪♫♪
---
Mardi 07 Juillet 2009
en direct du Staples Center de Los Angeles
---
---
Wellcome on Michael Jackson Hommage

Bienvenue sur Michael Jackson Hommage

Willkommen bei Michael Jackson Hommage
Created by Pascal Himmelsbach

pascal.himmelsbach@gmail.com

Powered by Google Sites 
 Michael Jackson by HP
---
---
---
---
---
---
---
---
Contact:
Pascal Himmelsbach
20 Rue de l'Ecole
57260 Bourgaltroff
Tél.: (0033) 03 54 53 90 88
ou 06 33 77 50 62
---
Present
Michael Jackson Shops International
Music: "This Is It" by Michael Jackson
MJ Shops International
MICHAEL JACKSON FOREVER SHOP France
Michael Jackson's Shop USA
Michael Jacksons' Shop Deutschland
Michael Jacksons' Shop United Kingdom
Michael Jacksons' Shop Japan
Michael Jacksons'Shop Canada
---
MICHAEL JACKSON  SHOP JAPAN