Welcome to MeritBadgeMan.com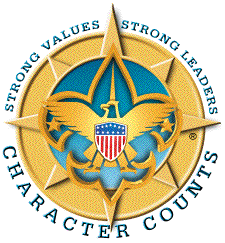 Thank you for visiting MeritBadgeMan! My team, and I, have set up Boy Scout Merit Badge classes for Scouts in Southern California. I, along with some very professional helpers, will do our best to make the classes informative, as well as entertaining!
       Proudly supporting American Legion Post 299 - Chino, Ca.
       Note: if you have a non-Scout friend that is interested in joining Scouting, and is interested in a class, feel free to bring them - at no charge. They will not get a blue card, of course, but they might become interested enough to join your Troop!
______________________________________________________________
           If you are on Facebook, please 'like' my                 'MeritBadgeMan' page for the latest updates.
         Please remember to thank the folks at 
                Mount San Antonio College
       For hosting and partnering with us for this
                   Amazing opportunity
                   Sunday, November 24
           Animal Science Merit Badge Class
Location:         Mt Sac College Farm
                       1100 N Grand Ave
                       Walnut, Ca 91789
Time: 9am to ABOUT 2pm (give or take) please arrive early so we can start on time.
What to wear: Class B uniform is fine. Closed toed shoes.
What to bring: a chair, hat, lunch, water bottle,and a backpack, Merit badge worksheet, writing device, class ticket, blue card signed by your Scoutmaster.
All food and drink must be in a backpack. 
These classes are planned months in advance. There are no refunds. If you can't attend class, feel free to find another Scout to take your place.
Food will not be consumed inside the barns where classes are taught. Some of these animals are worth more than $10,000 each and a piece of a Twinkie, or other non-approved food can cause fatal damage.
Anyone caught even attempting to feed an animal a non-approved food will be escorted out.     
                Immediately.    Without question.
There will be a starting period where we talk about livestock in general, then we will break up into species-specific groups.
Only buy a ticket to ONE species. The badge only requires one. If there is time, we MAY have time to tour around, but keep in mind that this IS a working farm, and animals can be easily spooked.
Ticket sales start at 12 noon, on October 1st. I won't say sales are unlimited, but I haven't put a cap on this class. 
Ticket Links:
If you are unable to pay for a ticket, please email me at MeritbadgeMan@GMail.com for consideration for a scholarship.
____________________________________________________
           Scuba Venturing Crew Info:    
__________________________________________________________________________________
      Be sure to Like 'MeritBadgeMan' on Facebook for updates!