Welcome to MeritBadgeMan.com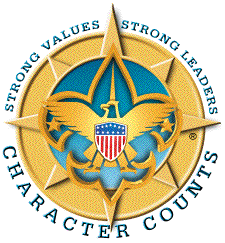 Thank you for visiting MeritBadgeMan! My team, and I, have set up Boy Scout Merit Badge classes for Scouts in Southern California. I, along with some very professional helpers, will do our best to make the classes informative, as well as entertaining!
       The classes that our Leaders are qualified to sign for, are listed on the left. If you don't see a class that you would like to see offered, please email 
MeritBadgeMan@Gmail.com
. Thanks!
       Note: if you have a non-Scout friend that is interested in joining Scouting, and is interested in a class, feel free to bring them - at no charge. They will not get a blue card, of course, but they might become interested enough to join your Troop!
______________________________________________________________
       If you are on Facebook, please 'like' my           'MeritBadgeMan' page for the latest updates.
Putting away the MeritBadgeMan website for the holidays. Time to spend time with families and get ready for 2017!
In the meantime, if you are interested in Scuba Diving, check out
www.ScubaBSA.com
If you have any questions, feel free to email me at
MeritBadgeMan@GMail.Com
Note: This is a Boy Scout Merit Badge Class. Your attention is required for the duration of the class. We realize that some boys will have cellphones with them, to call parents to pick them up at the end of our class.
This class is taught by professionals, in their spare time, and their time is important. Electronics will not be tolerated during class time (there WILL be breaks).
Any devices being used during class time will be confiscated, and returned at the end of class. THIS notice is your warning. We will repeat this notice prior to class time.
Sleeping / napping will be treated the same way. Anyone observed napping during class WILL NOT receive a Blue Card or a refund.
Now, let's have fun!
Please be certain when purchasing tickets, as I have no way to refund them. Thank you.
____________________________________________________
__________________________________________________________________________________
      Be sure to Like 'MeritBadgeMan' on Facebook for updates!