Welcome to MeritBadgeMan.com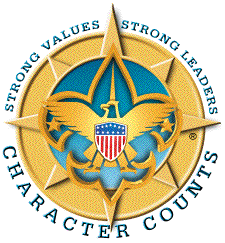 Thank you for visiting MeritBadgeMan! My team, and I, have set up Boy Scout Merit Badge classes for Scouts in Southern California. I, along with some very professional helpers, will do our best to make the classes informative, as well as entertaining!
       The classes that our Leaders are qualified to sign for, are listed on the left. If you don't see a class that you would like to see offered, please email 
MeritBadgeMan@Gmail.com
. Thanks!
       Note: if you have a non-Scout friend that is interested in joining Scouting, and is interested in a class, feel free to bring them - at no charge. They will not get a blue card, of course, but they might become interested enough to join your Troop!
______________________________________________________________
           If you are on Facebook, please 'like' my           'MeritBadgeMan' page for the latest updates.
                          Next Class:
Everyone, please remember to thank our host for
allowing us to utilize their amazing facility! 
Location: The Fab School
               9571 Pittsburgh Ave
               Rancho Cucamonga, Ca 91730
(Please do not contact The Fab School regarding this class - they are a full-time, busy college. Contact me at email below if you have questions).
What to wear: Class B uniform, long pants and close-toed shoes. Anyone in shorts or open-toed shoes will be turned away. No exceptions.
Tickets are $20 each. No refunds. All ticket sales are final. Sorry. You can sell / trade to another Scout, but I'm sorry, no refunds.
What to bring: A fully completed (with your name, address, 'Welding' listed on the card, Troop number, etc) blue card, pre-signed by your Scoutmaster.
Your prerequisite First Aid worksheet SIGNED by your ScoutMaster - no exceptions. The sheet is located in the prerequisite link below .....
There will be several complete, identical, classes throughout the day. Each class will be approximately 90 minutes long. You only need to take one class to earn the badge.
Each Scout will take home their 'souvenir' project that they consruct during the class.
Ticket sales start Monday, January 15, at 7am. These links will become 'active' at 7am, Jan 15th.
                 TICKETS ARE ALL SOLD OUT
Class 1: March 31, 8am:
Class 2: March 31, 9:15am:
Class 3: March 31, 10:30am:
Class 4: March 31, 1:00pm:
Class 5: March 31, 2:15pm:
Class 6: March 31, 3:30pm: 
Note: This is a Boy Scout Merit Badge Class. Your attention is required for the duration of the class. We realize that some boys will have cellphones with them, to call parents to pick them up at the end of our class.
This class is taught by professionals, in their spare time, and their time is important. Electronics will not be tolerated during class time. At all.
Any devices being used during class time will be confiscated, and returned at the end of class. THIS notice is your warning. We will repeat this notice prior to class time.
This class took a lot of effort to schedule. There is a chance of serious injury if rules are not followed closely, and could jeopardize any chances of future classes of a similar nature.
Sleeping / napping will be treated the same way. Anyone observed napping during class WILL NOT receive a Blue Card or a refund.
If you are unable to attend class due to tuition cost, your tuition may be waived by emailing me at the above address. This is no longer an option, as class is sold out.
Now, Let's have fun!
____________________________________________________
           Scuba Venturing Crew Info:    
__________________________________________________________________________________
      Be sure to Like 'MeritBadgeMan' on Facebook for updates!