Martin Topinka
,,Je ne reconnaitrai jamais le droit d'ecrire ou de peindre qu'a des voyants.''

-- Roger Gilbert-Lecomte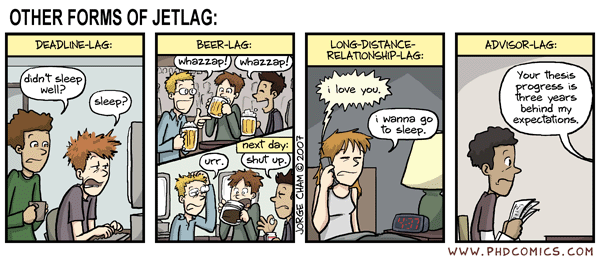 Personal links


Astro

Workspace

Status


Moved to Dublin


9 Jan 2oo9: Since Oct 2oo8 I have been finishing my PhD at UCD in rainy Dublin in Ireland under the supervising of Lorraine Hanlon. The thesis topic has been slightly shifted to INTEGRAL and simulations of weak gamma-ray burst population. Hooray, I am back to astronomy!


For those who would like to read my Dubliner's blog in Czech please visit an external link toastmaker.blogspot.com

Articles


Home floods - personal sad story in Czech about how we lost our flat over night due to malicous work done on the roof

11 Oct 2oo7 (in Czech): jak přijít ze dne na den o střechu nad hlavou... firma TipIzol nám zcela zničila při rekonstrukci střechy domu náš byt - přátelé, vyhněte se jí­ a panu Kopčilovi velikým obloukem! Názorně k vidění na youtube (omluvte prosím sníženou kvalitu obrazu, pro větší autentičnost doporučuji zapnout zvuk):

Otevřený dopis všem redakcím je zde. 

 Scientifical stuff


Astrophysics


Objectives

Gamma-ray bursts, supernovae, numerical simulation, magnetohydrodynamics, data visualization, X-ray and gamma-ray data analysis from INTEGRAL.

Publications

Recent conferences

Blackbox

Developing non-relativistic resistive MHD finite grid numerical code, accuracy of 6th order in space, 3rd order Runge-Kutta predictor-corrector time integration, parallelized, highly customized, stabilized mainly by quenching hyper-diffusion operator. It is capable to solve a set of MHD equations in expanding co-moving coordinates similar to Hubble expansion.

Animation of 2D magnetic field reconnection calculated in blackbox


PhD thesis

in preparation


Personal pleasures


Hobbies

Floorball, snowboard,  Shadowrun, cuisine, photography, traveling.

Places (since Dec 2006)


Jizerské hory (Czech Republic), Pitztal (Austria), Taba (Egypt), Dublin (Ireland), Amsterdam (Netherland),  Zlatna Obala (Monte Negro) Stockholm (Sweden), Paris (France), all around Mexico, Heiligenblut (Austria), Rome (Italy) and finally now Dublin (Ireland).