MARGARITA PEAK
"San Diego's Greatest Hidden Gem"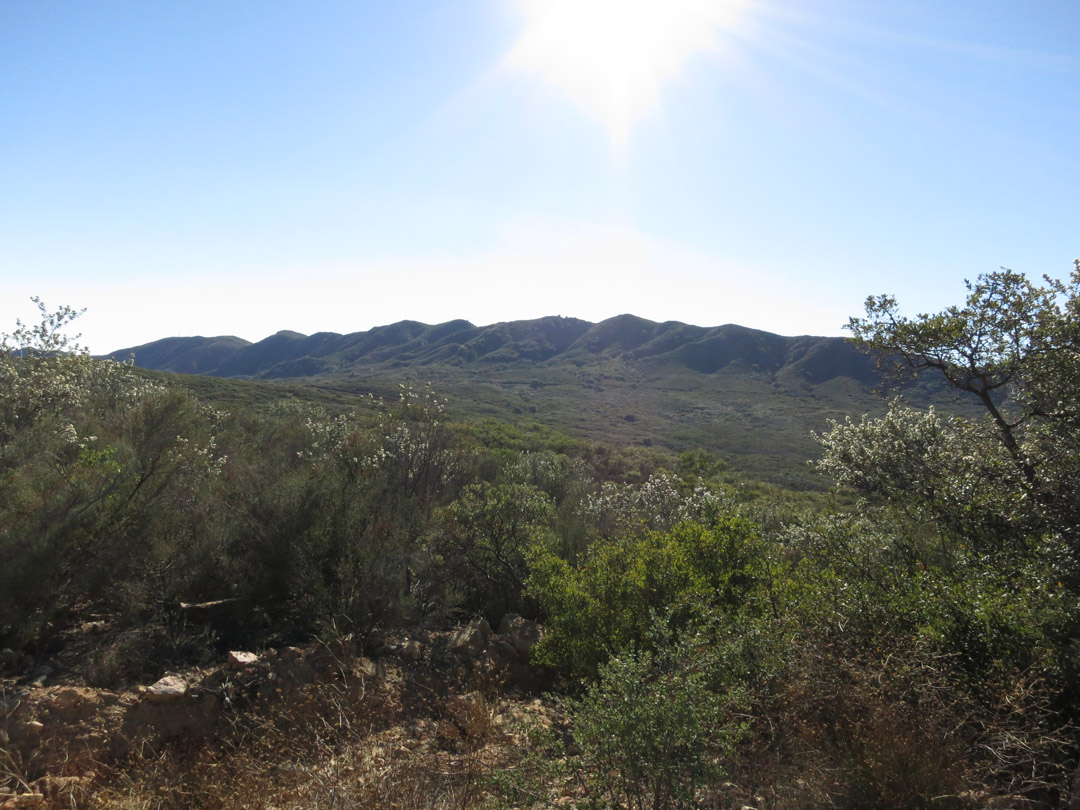 Margarita Peak, looking west
Photo taken by Patrick O'Neill

T
his is my website on Margarita Peak, a prominent mountain within San Diego County. Here, I will posting information on the peak, directions on how to get there, and some precautions that you need to take before you go.
Absolutely breathtaking 360-degree panoramic view from Margarita Peak on a very clear day, with cities and mountains labeled
in five visible counties
Click picture for full size
Questions? Feedback? Photos? More Informa
ti
o
n?

Feel free to contact me through my Yelp a
c
count
:
C. "Sandy Ego" W.
(Sandy Ego is a messed up phrase for San Diego. Don't take it literally)

Thanks for visiting!