We hope to use this page for information and actions that support our LGBTQAI Youth's concerns and issues. Suggestions are welcome!  -- MACT-Phila. Webperson, John Speer
The Attic



Program Schedule
Caption
On Janurary 22, 2017 at the National LGBTQ Task Force's Creating Change Conference, Attic youth...
The Attic Youth Center is thrilled to announce our collaboration with Covenant House Pennsylvania,...
Four months shy of graduation last year, Hazel Edwards walked into a meeting with her principal and...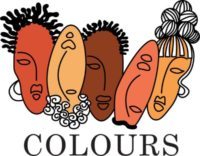 Serving Black LGBT communities since 1991
Email
Phone
215.832.0100
Address
1211 Chestnut St- Suite 910
Philadelphia, PA 19107
Social Support
The COLOURS Organization provides a few mechanisms for social support.  We realize that some people may be questioning their sexual orientation and/or gender identity.  If you are in this place in your life, you can stop by our offices during business hours simply to talk  or you can call us at (215) 851-1975 to obtain support.
The COLOURS  Organization also provides support groups for people to come together, socialize, support each other and have a good time. Below are the groups and the focus of the groups, so you can decide if one of these groups appeals to you.
Social Xchange (Tuesday's 6p-9p)
Social Xchange is a group for young adults to both talk about topics that help support their development as well as have fun and be social.  This group is for people up to age 25.  The first hour is a focused discussion on a topic of interest and the remaining time is listening to music, vogueing and socialization.
Men of Color United (Wednesday's 6p-8p)
This group is for anyone ages 18 and up who is interested, though the group tends to have men 30+ who attend.  This is a general support group where men get together and discuss various topics and issues that are relevant to them.  Topics may range from dating to politics to issues of race and class among others.
40 Acres of Change (Thursday's 6p-9p)
This group meets every Thursday evening and has focused discussions about issues that pertain to young adults.  This program is for persons up to age 29 and provides discussions that help to enrich the lives of young LGBT people of color.  The difference between this group and Social Xchange is that this group primarily focuses on conversations provide information to attendees and discussions that serve to help them improve their lives.
___________________________________________________________________________________________________________
_____________________________________________________________________________