Pack News
Pack News
What the Entire Pack is "Doing" Together...
Subscribe to posts

PACK 931 Blue and Gold Banquet  Saturday, March 3rd
Join us as we celebrate our Webelos II Scouts as they end their time as Cub Scouts and bravely join the ranks of their new Boy Scout troop. 
The celebration will be held at the NTX CC from 6:30pm to 8:15pm. 
There will be games, skits, awards, food, etc. all leading up to the official bridging ceremony. 
Webelos II den leaders would love help setting up for this event from 1pm to 3:30pm on Saturday, March 3rd. Watch our Facebook page for all the signup information as the date gets closer.
Pack 931 Community Service Project!
We encourage each of our scouts to get involved in our community with service projects that help others. 
We all know that not everyone is lucky enough to have the food they need to feed their family. Our local food pantry is there to help those families in their time of need. 
During the month of February our pack collects donations of nonperishable food items to help stock the shelves of our local food pantry.
Our hope is that taking part in this service project will help our boys think of others that may not be as fortunate as they are.
Each den will schedule a time and day that works for them to 
go door to door together collecting donations for this worthy cause.
Check with your den leader for your scheduled day and time.
Sunday, February 11th is Scout Sunday
A little more information:
Scout Sunday is always held on the Sunday before the birthday of the Boy Scouts of America on Feb. 8th. Though Feb. 4th is the official day for Scout Sunday 2018, each chartered organization may adopt any specific Sunday to celebrate. The BSA says a local church may celebrate "on the Sunday most acceptable to the pastor and congregation." In the United Methodist Church, for example, the second Sunday in February is set aside for what the church calls Scouting Sunday. This year that is Feb. 11th.
Pack 931
Scouts will dress in their complete class A uniform and attend a service either at their home church or a church of their choosing on Feb. 4th or 
at our charter church, Justin United Methodist Church on Feb. 11th.
Pack 931 Pinewood Derby January 13th
Weigh-in will begin at 9am for den and open class race cars. All cars must be weighed-in by 9:45.
Den Races
Den races will start at 10am. Each den will race to determine the winners per den level. The fastest car from each den will then race each other for the overall winners of the day.
Open Class Races
Open class races are for to any non-scout of any age. You are never to old or young to join in on a little cub scout fun. 
Last month, we introduced the pack to CubTrails.com, a service to help leaders and parents alike keep up with our scouts' progress.  This tool will greatly help leaders plan upcoming events and enable parents to accurately track and report your son's progress to help ensure they are recognized for their hard work.
You should have already received an invitation to join CubTrails.com.  If you have not received your invitation, please email
cubmaster.pack931@gmail.com.
To help orient you to this new tool, Pack 931 has produced a short orientation video to help you find your way around CubTrails.com.  Click on the video below to see what you've been missing!
Date: 
Saturday, October 26th
Where:
Justin Fire Department
Who:
BEARS
: 3:45 - 5:45pm
This is one of Pack 931's largest, most important volunteer events that we proudly support each year.  All of our Bears and Webelos work age-appropriate duties at this event to show support for our local volunteer fire department.

Please wear your Class A uniform, a smile, and be ready to work!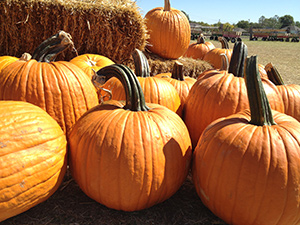 When
: Saturday, October 19th
Cost
: Free General Admission (Charge for some rides or events)
Email
: pr.pack931@gmail.com
We have been looking for a fun, family friendly activity that would appeal to the whole pack and we've come up with
Hall's Pumpkin Farm.  
W
e'd like as many scouts as possible to join in this event.  This looks to be tons of fun.

If you want to be involved in this event, please email Mary Price at pr.pack931@gmail.com immediately!
Date: 
Saturday, November 2nd
Where: 
Tarrant County College NE, Hurst, Texas, Precinct Line Road and Harwood.
Early Registration:
$12/Scout or sibling and $4/adult
until
5pm Wednesday, October 30th
Late Registration: 
$17/Scout or sibling and $5/adult
after
5pm Wednesday, October 30
Dozens of fun activities to do and displays to see! Activities include: 
BB Ranges 

Archery Ranges 

Flour Battles 

Bounce Houses 

Jousting 

Walking the Plank 

Softball Toss 

Face Painting 

Lassoing 

Monster Tag Candy Challenge 

Climbing Wall 

Cub Scout Golf 

Leather Crafts 

Monkey Bridges 

Bowling 

Ring Tosses 

Challenge Games 

Wrist Rockets 

Pipe Crawling 

Reptile Show 

Petting Zoo 

Frisbee Golf 

Wagon Hoop Racing 

Chariot Racing 

Crazy Putty 

Soccer 

Lawn Fishing 

Pushmobile Derby (extra 

charge – separate form) 

and LOTS of NEW Games! 
This is a den activity and registration will be by Den or Pack. Cub Scouts and Webelos will participate in each activity 
as a den. Arrival time is open; Dens may arrive at any time. Pre-registration is requested and appreciated, as is will 
help to properly plan program and events. Cub Scouts and leaders should bring sack lunches if staying through 
the lunch hour. Bring LOTS of drinking water and sunscreen. This is a rain or shine event. 
The deadline for Pack 931 to register as a pack is Monday, October 21st.  Please email cubmaster.pack931@gmail.com or your den leader if you want to be involved in this event.
 This month, Pack 931 begin an annual subscription to a service called
CubTrails.com
.
CubTrails enables parents and leaders to stay on top of the progress of our scouts.  It also enables us to more easily communicate with the members of the pack.
All of our parents should have received an email invitation to join CubTrails.  If you did not receive your invitation, please email cubmaster.pack931@gmail.com.
Once you log into CubTrails.com, please do the following:
Review your scout's information
Review your personal information
Stay tuned for more information on how to track and record your scout's progress!
Date
: 
Monday, October 28th
Time: 
7:00pm - 9:00pm
Where: First Baptist Church, Justin
As the saying goes, "many hands make light work," and so goes Cub Scouts! 
Our organization is completely driven by adult volunteers and t
here are numerous volunteer opportunities that we need filled.  Some are big, some are small.  How much you choose to take on is entirely up to you. 
Please join us at our next committee meeting to find out how you can help make this pack go.