Leyna Lowe
"If painting is no longer needed, it seems
a pity that some of us are born into the
world with such a passion for line and color."
-Mary Cassatt
Photo credit: Camila Mendes

Welcome to my website.
My name is Leyna Lowe and I am an artist who specializes in realism and naturalism, combining the two to create realist depictions of the natural world. As a child, my mother and father fostered a love of the natural world in me through its close examination on hikes and camping trips. My mother in particular has artistic inclinations, although if asked she might deny it out of modesty. From a very young age, I dabbled with her paints, pencils and craft materials- whatever was in reach.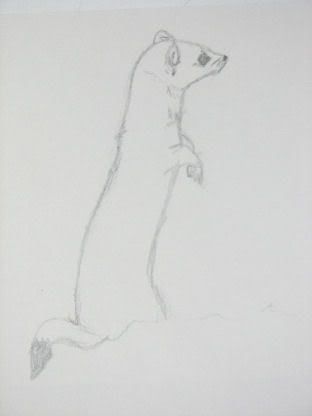 It is through her that I discovered the artwork of Robert Bateman. With pencils and paper, she once copied his beautiful little painting of a cottontail rabbit nestled among crisp fall leaves. I was entranced.

 

In his art, Bateman captures detail without overwhelming the observer, evokes realism without appearing photographic all the while producing pieces of art that are ecologically accurate and aesthetically pleasing. I admired the way he could achieve balance, whether in colour, line, shadow or composition, so beautifully in his work.
It is from the intense study of his artwork that I received my training. As a self-taught artist, I have completed many reproductions of Bateman's work. However, I currently only produce original works of art using a combination of photographs that I take on my ventures in the forest, country side and city of my southern Ontario home in Toronto. 

 
Artistic instruction or the formal study of nature has not been part of my academic training. Yet, I find myself drawn back to nature in my PhD studies in Women's Studies where I am exploring the links between nature, environmentalism, philosophy, feminism, and girlhood. When I am not reading, writing and studying, I like to spend my weekends bird watching on the Toronto harbour front or exploring the various places in which nature thrives in the city.   
Born in Sudbury, Ontario, Leyna is 27 years old and currently working towards a Doctorate in Women's Studies at York University.
Although Leyna chose not to pursue her post-secondary education in the fine arts, she continues to paint and practice her art, drawing inspiration from her excursions in and around her southern Ontario home in Toronto.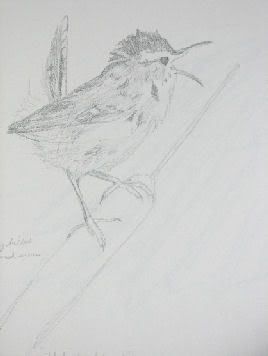 Just as Leyna defines herself as an artist, another important aspect of her personhood is her commitment to Feminism. Deeply concerned with women's issues, she actively engages in feminism in theory and practice and foresees her future as a writer and educator in this field.
Leyna views her art as a lifetime career. Early on she  chose realism and naturalism as her artistic style and prefers none other. Her art is a reflection of her profound respect for, and fascination with the environment.  By portraying scenes from the natural world, she desires to create an awareness of its agency and vulnerability, while inviting her audience to reflect on the place of human beings within nature and their role as environmental stewards in protecting it.
A practical idealist, Leyna envisions a future in which women and the natural environment are ultimately honoured. This, in essence, is what is unequivocally conveyed in her writing and painting. Art is her medium; it is her life's passion.