We rent a 1 bedroom, 975 square foot townhome just north of metro Atlanta. It is so convenient to everything we need, and actually buying a house in the same area would be a big chunk of change so we are happy for now! We are planning on moving in about 2 to 3 years into a house with a big backyard so we can get a couple of puppies (specifically a Beagle and a Boxer).
Living Room
The off-white paint and utility closet really gives you a cozy home-like feeling, doesn't it? (sarcasm...)
TV and PS3 on our entertainment stand. Baskets hold DVDs, games, and remotes. At least you can see our crown molding being reflected in the mirror over the mantle!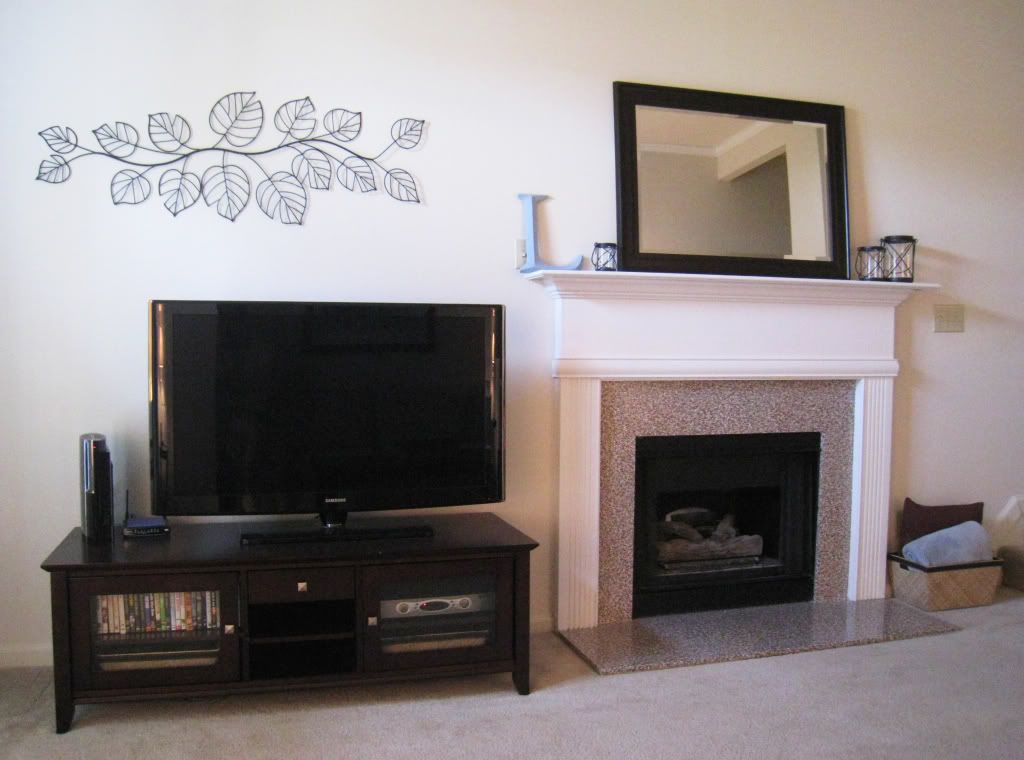 *more pictures coming soon*
Favorite Nestie Bios
Makena :: jtstitzer :: KayleneLanae :: G&D :: mandms08 :: mrspaz :: jjenkins :: brynalexandra :: MakeLemonade
Other Helpful Resources for Nesties
EW Ceiling Tiles :: Paint Bio :: Last Name Art