Página principal
Suscribirse a las entradas
For t
he past weeks, my classmates and I have been working about William Shakespeare, since April 23th is the 400th anniversary of Shakespeare's death.
We learned about his life and works, and we even performed little bits of some of his works using a croma. Also, we made digital posters about his plays (the one in the left was made by me) and started a Google Docs site.
But of course, before doing all of that, we had to learn the proper grammar, vocabulary and resources.  We learnt about entonation when we speak, using conectors, pasive phrases and resources for make infographics.
The Festival Fringe is the largest art festival in the world, and it runs for three weeks in August at Edinburgh.  It is cheerful and dynamic and also, one of the most important events on the UK.  The team at the Fringe Society works really hard for help their participants to develop talent, make new friends and have fun.


The Fringe Society is a charity that depends on the support and sponsors, and the generosity of other people.  For contribute, you can donate some money when you buy your ticket or buy a membership.  The memberships you can buy are Corporate Friend, Fringe Angel, Fringe Patron and Best friend.
For make a donation for Fringe Society you can call +44 (0) 31 226 0036 or visit their
webpage
Currency in Spain :

The latest currency used in Spain are Pesetas, and the current one, Euro.
The peseta
was used in Spain between 1869 and 2002. Usually, it is shortened as Pts, and it has coins of 5, 25, 50, 100 and 500 Pts. There are also 1, 10 and 200 Pts coins, but they were rarely used.  Pesetas had 1000, 2000 and 5000 Pts notes too. This currency is not used anymore, but you can change your pesetas to euros at the Bank of Spain.
The Euro
started circulating in Spain in 2002, and is it the currency used in Spain right now. Is it used in 19 countries of Europe, and its the second most used currency in the world. One euro is divided in 100 cent. The coins used are 1 and 2 euro, and 1, 2, 5, 10, 20, 50 cent.  Also, there are 5, 10, 20, 50, 100, 200 and 500 euro notes.




Currency in the UK

The oficial currency in the UK is the
Pound Sterling
(£). The pound is divided in 100 pence (p). The coins used are 1p, 2p, 5p, 10p, 20p, 50p; £1 and £2; and the notes used are £5, £10, £20 adn £50.
The notes are issued in the name of the Bank of England, althoug there are notes  with the name of Banks of Scotland or Northem Ireland. These are legal throughout the UK, but some shops don't accept them.
Spencer House Sofa, one of the pieces displayed on National Museum of Scotland


The National Museum of Scotland is located in Edimburgh. For ge there, you can go by bike, bus, car or train. If you go by car and are a speal member of National Museum of Scotland, you can get a discount if you use the museum's parking.
Right now, there are 16 galleries open, but they're planning to open 10 galleries more. Some of the collections you can find here are: Art and Desing, Natural Sciences, Sciences and Technolgy, Scottish history and World Cultures. There are galleries and activities made for children, and they accept school and group visits.
Apart from visiting those collectionsm you can eat and shop here too. The restaurants you can go to are Musseum Brasserie, open from 10:00-17:00; Balcony Cafe, open from 10:00-17:00 and Tower Restaurant, its open for non-museum visitors, from 10:00 to 23:00.


On National Museum of Scotland, you can take photos on most of galleries, but they're not permited in special exibhitions. Also, you can can have more information
here
, and download a map of the museum
here
The Edinburgh Castle is a historic fortress located in Edinburgh, Scotland. It has been occuped since the Iron Age, and it has served for many things, like as a royal residence and as a military barrack. Although it is currently used as a turistic place.
Edinburgh Castle is one of the most attacked places in the world and it was involved in many conflicts from the 14th to the 18th century. One of the conlicts was the Wars of Scottish Independence. Most of its medieval defenses were destroyed, but some of them, like St Margaret's Chapel and the Royal Palace, are still well conserved.
This castle also houses the Scottish regalia. Here you can find the Scottish National War Memorial and the National War Museum.
"If you met an alien, you would be famous!" I read that on a newspaper. Just like everyone, I wanted to be famous, so I started to think about where do aliens live. Would they live in space? In China? In the deep sea? There was another important quention too: How could I travel to all those places?


After thinking for a while, I was sure that I needed to travel to space, to Mars. I thought that if I go to USA and visit the NASA, they would let me use one of their rockets. The ships and boats were on sale, so I bought one and traveled to the USA using it.
Once there, I looked for NASA. When I found them, I asked them if they could lent me a rocket. They agreed, I rode on it and went to space. The rocket landed on the moon instsead of Mars, so pretty much everything I saw were just rocks, both big and small.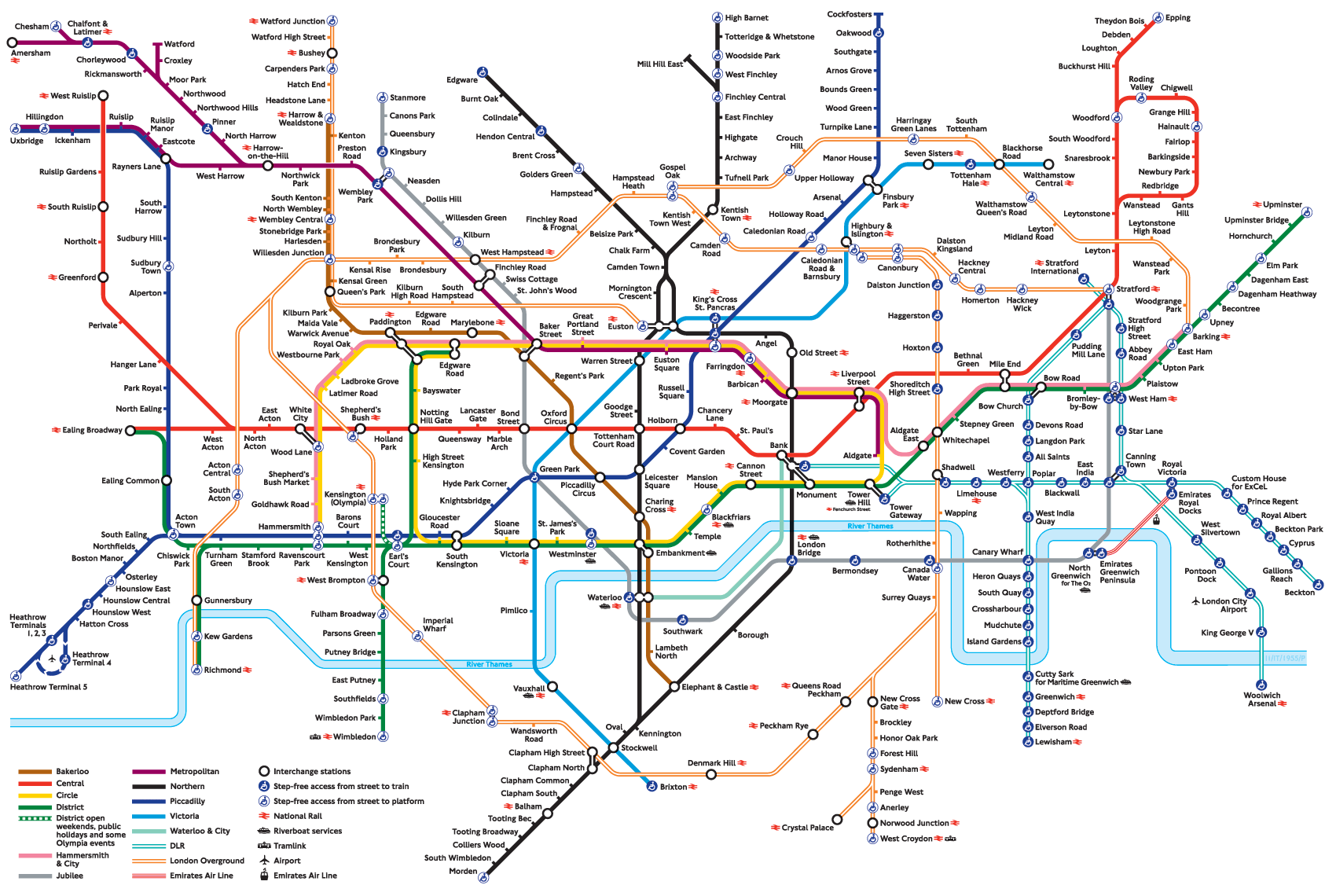 A larger version of this map can be found
here
The London Tube is one of London's transportation. It goes underground and it has 11 lines and 270 stations, so you can go to almost every part of London by using it.
Its lines are Bakerloo, Central, Circle, Distric, Hammersmith & City, Jubilee, Metropolitan, Northern, Piccadilly, Victoria and Waterloo & City line. Most of lines and stations are accesible for disabled people.
The London Tube is also the 11th busiest metro system.
Secondly, you can buy various kinds of tickets. In every ticket you ride in the London Eye for 30 minutes, but there are differences between all of them. Per example,  in 'Standart Ticket' you can ride just one time, but in 'Day and Night experience' you can ride two times, one at day and other at night. The prices are also different for eatch ticket.
Finally, you can have a guided tour; and also you can have a dinner inside the London Eye, but since a ride last just 30 minutes, you have to eat the meal faster than in a restaurant.
I'm going to speak about London's landmarks. There are many interesting places here, both cultural and ludic, that are visited by lots of tourist every day.

First to all, you can visit Tower of London. It is located in the north of the city and it is opened for everyone.
Secondly, if you want to go shopping, you can go to either Convent Garden or to Camden Town. Each place has its strong and weak points. Convent Garden is near the center of London and it has a great variety of shops, restaurants and hotels, although they're very expensive. On the contrary, Camden Town is far away the city center, but its shops are cheaper than Convent Garden's, and it also has lots of different shops.
Finally, the Tower Bridge is a very nice place for visit since you can go through there by walking or by car and also you can see London and the river Thames by here.
Camden town is an inner city located in the north of the center of London. It is popular for having lots of different kinds of shops and attractions.

In Camden town you can have a ride in a boat through the Regent's Canal, walk in Regent's Park or visit London Zoo, which is located in the noth of the park.
Also, there are lots of shops, restaurants and pubs you can visit. Some of them are Black Cap, Koko's, The purple turtle and Lock 17

Interior of Cyberdog, one of Camden town's shops.