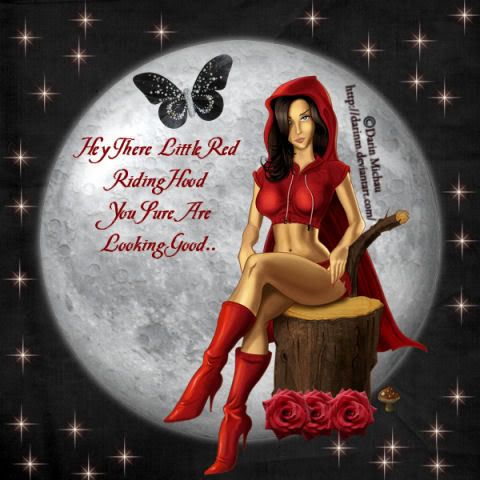 Supplies Needed
Paint Shop Pro
Tube of your choice. I'm using the art of - ©
Darin Michau
Scrap Kit FTU You Are My Life Now - ©
Pimp'd Tags
This is a quick and easy one.
Open up Paper pp16. Shift D to duplicate and close original. Open up the Full Moon Element. Copy and paste onto paper. Resize if you wish. I left it the size it was. I added a drop shadow. Effects > Drop Shadow > V&H 0, Opacity 75, Blur 15.00 Color White. Copy and paste your tube in front of the moon on a new layer.
Open up the Rose element. Copy and paste as a new layer.Resize this by 50% twice. Make sure all layers is not checked.I duplicated this twice and moved them side by side.
Open up the Jewel-butterfly copy and paste as a new layer. Resize by 50% see mine for placement.Add word are of your choice. I added a flare tube to make stars in the sky. It came with PSP. Merge all visible. Put your name on it and make sure to place the correct copyright info on it.
Save as a Jpeg.