News
Subscribe to posts
See the posting of the KSRA Executive Meeting of this past Jan 25th.
EXECUTIVE MEETING - Monday January 25th 8pm
AGENDA
1. Refreshers/Small-Sided/Entry Level Courses
March 11, 12
, 13 - Entry Level  <Shannon>
March 13
 - Refresher  <Shannon> 
April 9
 -  Small Sided <Mario>
April 10
 - 2 Refreshers <Shannon> 
May 19
 Refresher <Shannon>
2. KYSA Meeting Feedback (Meeting of Jan 17)
3. Update on League Executives / Contacts
4. Resources for the upcoming season
- who is returning ?
- we need to know if returnees are wanting to do more or less or the same number of games as last year
- with this we can project the number of new referees and ARs we will need for this season
5. Secretarial Duties
- communications sharing with Allocator (Fahrudin) ...process for filling late withdraws and notifications of cancelling
- potential use of TEXTING
6. Education Sessions
- topics of interest
7. League points of EMPHASIS for 2016
8. Discipline
9. Scheduler access
10. Events of the 2016 Season
11. contact lists (refs both small-sided and big-boys)
12. rates for leagues/levels
KSRA is holding 2 referee clinics this spring. 
Small Sided Clinic - April 9, 9am-2pm, KYSA Office McArthur Island
This clinic covers the basics of refereeing. Upon successful completion of this clinic, you will be certified to officiate small-sided matches (u8-u12).
Pre-requisite: Minimum 12 years old
Clinic Fee: $40.00 (plus $4.25 user fee / system processing fee) 
Entry Level Clinic - March 11 6pm-9pm, 12 9am-4pm, and 13 9am-2pm (must attend all three days), KYSA Office McArthur Island 
This clinic is suited for those who want to referee or assistant referee youth or higher. All current small-sided officials who are 14 years old are encouraged to attend. 
Pre-requisite: Minimum 14 years old
Clinic Fee: $125 (plus $4.25 user fee / system processing fee)
Information on refreshers for existing referees will be coming soon!
Hailey 
The Annual General Meeting is being planned for the end of November.
We are currently finalizing location and other details.
As soon as I have the details I will pass it along.
All KSRA members are encouraged to attend.
It's a great opportunity to see your fellow officials.
It is also the time to elect the KSRA executive.
All members 19 years + are encouraged to put their name forward.
The executive positions are 1 year terms and the following are in place:
President
Vice President
Treasurer/Allocator
Small Side Allocator
Secretary
Directors (3)
If you wish to stand for nomination you can:
* tell a current exec member to put your name forward
* be nominated at the meeting
On a personal note, I will not be running for Secretary this term. After 6 years it is time to pass the baton on. 
I will have more information on the AGM, stay tuned!
See below for important TOYSL information.
1) There is a slightly revised TOYSL game sheet we are using this year.
The main change is the addition of a discipline key.  Also, the referee's e-mail is requested instead of the phone number.  (In case there are questions regarding the game.)  There is also an error on the game sheet.  Please do not use the e-mail at the top of the sheet.  Submit instead to 
www.toysl.net
. (Located under quick links on the right hand side of site.)  District admin and managers have been asked to cross it out and place the correct website on the game sheets but a couple will be sure to be missed.
2) Submit an incident report within 24 hours if a card is given out during the game.  It is quite important.  TOYSL issues a discipline report to all districts on Tuesday following game weekends.  Districts need to deal with discipline issues before a player's next game.  (We always have an accumulation of yellow cards for some players during the season that result in sitting out a game or on occasion a hearing and further suspension.)
3)  Do NOT submit game scores for U11/U12 development games.  Stats are not kept in that age group.
Hello fellow officials!
It's been a crazy last couple of weeks for the KSRA.
Training and education for existing refs, and onboarding a wave of new officials.
A small side new referee clinic was held on April 11 at the Kamloops Youth Soccer Association (KYSA) offices. Kamloops Soccer Referees Association (KSRA) President Mario Salituro instructed the clinic, and was assisted by Hailey Manke.
On April 11 and 12, two small side referee education sessions were held. Nearly 50 small side referees attended the 2 hour session. The sessions consisted of practical, on field training and by all accounts was well received. Sessions were conducted by myself.
April 11st saw the KSRA hold it's 3rd Referee Symposium. This years Symposium was lead by Darren Clark. Darren conducted two presentations - referee match considerations and AR. Special thanks to Claudio Klarich and Brian Flamank for their work arranging, coordinating and making this happen!
In addition to the small side field education sessions, the KSRA pioneered the use of online grassroots education. Small side officials were encouraged to complete a 13 question small side focused quiz. The goal is to provide a different method to communicate with and engage small side officials. To date, 65 quizzes have been submitted.
An Entry level clinic was held this past weekend with 23 people attending this new referee training. Welcome to the KSRA new refs!
KSRA Small side mentor co-ordinator Leah Flor is co-ordinating the mentoring of new small side refs. The goal is to provide every new small side ref at least one mentor session in their first year. Providing mentors to new small side refs has been shown to improve retention and improve the confidence of new small side officials. Thanks to Leah for her tireless work coordinating this!
Upcoming... watch for member meetings where further on-going education will be provided.
Thanks everyone for your hard work and dedication as officials!
Link to pictures:
https://sites.google.com/site/ksraref/gallery/2015-referee-symposium
NEW for small side is the RETREAT LINE.
The retreat line is used on the Goal kick, and the line is:
u8-u10: half way line
u11-12: 1/3 offside line
Retreat Line Procedure
The Retreat line (in ​the ​TOYSL ​U11 & U12 Development Leagues) comes into play when the ball has gone out for a goal kick. All opposing players will retreat to the offside line or offside indicator (cone or marker) which should already be in place. Opposing players may not pressure the ball until:
The ball is received by a teammate of the individual taking the goal-kick ​(on their side of the retreat line) OR,

The ball travels over the retreat line OR,

The ball leaves the field of play
If a team taking the goal kick chooses to play quickly, they can. The ball will be in play as soon as it leaves the penalty area regardless of the opposing team's position.
​Enforcement of the Rule​ for point 1
​
The opposing players are only permitted to move inside the "Retreat Line" once the ball has been touched by a teammate of the individual taking the goal-kick, OR if the Referee deems that the player has the ball "under control" for a period of 3 seconds, no touch will be required.  (​The 3 second rule avoids a situation where a coach advises his player to not touch in order to waste time.​​)​
​
If the opposing team encroaches across the retreat line before the ball is touched by a teammate of the individual taking the goal-kick then the referee stops the play and issues a retake of the goal-kick. If the opposing team repeatedly encroaches across the retreat line, an indirect free kick shall be awarded from the place where the offence occurred for not respecting the restart.
Attention Kamloops Soccer Community!
Some of you may have heard that KYSA Vice-President Colin Guise is seriously ill in hospital.
Colin suffered a brain hemorrhage just before Christmas. He has undergone two operations since being admitted to hospital and there's possibly of the need for another. 
The prognosis is that Colin will be off work and in hospital for an extended period.
As you are likely aware, Colin is one of the most devoted volunteers we have. He has taken on the unheralded role of chairing our Discipline and Volunteer Screening Committees for the past two years, and done a remarkable job in this challenging role. He has also served on the KYSA board for close to a decade and has acted as V-P for the past two years. 
Colin is also passionate about the officiating side of our great game and has refereed in both the adult and youth leagues for more years than I care to remember. He has also served on the Kamloops Soccer Referees Association executive on and off for many years. 
Like us all, incidents like this can cause a great hardship on a family––particularly financially.
With this in mind, the KYSA is asking the Kamloops soccer community to come to the aid of the Guise family through a donation of whatever you can afford. The KYSA is making a donation to kick things off.
Here's how you can donate:
1.
Go on the KYSA web site (
www.kysa.net
). Click the "Register Now" button on the home page. Click "Colin Guise Donation Account". This should lead you to a form that will allow you to donate $25, $50 or $100 on-line. Our system will not accept any other denominations.
2.
Leave your donation (cash or cheque only please; if a cheque, please make it out to: "Kamloops Youth Soccer Association") at Hansport (#1 – 8th Street, North Kamloops) or drop into the office upstairs at the Kamloops Soccer Dome.
3.
Drop your donation off at the KYSA office on McArthur Island between the hours of 
9:00am and 4:00pm, Tuesday
 through 
Friday
 (or from 
9:00am to 4:00pm this coming Saturday
/
Sunday
, January 31/
February 1
).
The KYSA can issue you a receipt, however, we do not have the ability to offer a tax deduction at this time.
Of course, every penny of every dollar donated will go to the Guise family.
Colin has a tough few months ahead of him and whatever we can do to ease the burden on him and his family will be greatly appreciated.
If you have any questions, please do not hesitate to contact me.
Kindest regards,
KEITH LIDDIARD
Executive Director,
Kamloops Youth Soccer Association
Physical Address: 1550 Island Parkway Drive, McArthur Island
Mailing Address: P.O. Box 24081, #70-700 Tranquille Road, Kamloops, BC  V2B 8R3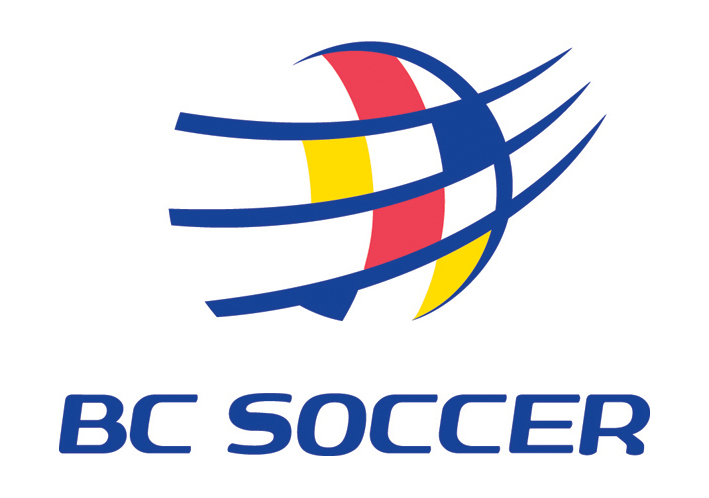 If you are between ages 12 to 14 and wanting to become a NEW Small Side referee.... this clinic is for you!
You attend the clinic on April 11, and then you are certified to referee small side soccer!
Registration and payment is through BC Soccer.
REGISTER AT:
http://www.refcentre.com/bc/
SEARCH by Club / District and SELECT "KSRA", then follow registration and payment instructions.
You MUST be 12 years old at the time of the clinic (April 11).
Contact Neil with questions at ksrasecretary99@gmail.com
Hello and Happy New Year fellow officials!
Want to make sure you are aware of two important initiatives happening in Kamloops.
1) TRAINING SESSIONS
For the past couple of years KSRA has conducted off season training.
This year, we are ramping up the training to a new level, and hope you can be involved.
Through our partnership with KYSA, we have secured use the Soccer Dome for sessions Jan and Feb.
We are looking for participants who are motivated to improve. Either to move up through the ranks (Regional, Provincial etc), or just become a better official.
Training will be led by KSRA Director and Training Coordinator Hailey Manke.
Training will consist of conditioning, field work, and classroom work. Each week will have a theme.
There is NO charge for attending.  (Bring flags if you have them, water, and appropriate clothes)
The times are listed below.
I hope you can attend.
To help us plan, please let me now if you are attending.
Jan 10... 500-630pm
Jan 17... 500-630pm
Jan 24... 500-630pm
Feb 7... 500-630pm
2) GRASSROOTS SESSIONS
The first BC Soccer Grassroots Referee Development Seminar will be hosted in Kamloops on Saturday January 31st 2015 at the Kamloops Soccer Dome. 


The Grassroots Referee Development Seminar will provide training to small sided referee instructors, education for current BC Soccer registered referees, as well as bring together Referee Development Officers and Head Referees in preparation for the 2015 interior soccer season. 


Event Details:


When: Saturday January 31st, 2015

Where: The Kamloops Soccer Dome (313 Nishga Way Kamloops, BC, V2H 1T6)

Open to: Small Sided, Youth and District Referees, Head Referees, and BC Soccer's appointed Referee Development Officers

Cost: FREE!

Registration: Click here to register https://www.surveymonkey.com/s/L6WG5FB

What to Bring: Please bring appropriate attire for both in classroom and on field sessions.


Schedule:


Saturday January 31st 9:00am - 12:00pm Small Sided Referee Instructor Training (Prerequisite: must be 18 years of age, a current or former referee, and have access to a laptop)



Saturday January 31st 12:30pm - 3:15pm Grassroots Referee Education Session (Prerequisite: must be a registered referee)



Saturday January 31st 12:30pm - 5:00pm Grassroots Referee Education Session and Head Referee Meeting (Prerequisite: must be a Head Referee)
For more details:
See the full article here http://bcsoccer.net/news/post/bc-soccer-grassroots-referee-development-seminar-kamloops-2015
Contact Information:
Neil Farber, Referee Development Officer: ksrasecretary99@gmail.com



-- 
Neil
KSRA Secretary